India Youtuber 'Grandpa Kitchen' Who Cooked Giant Meals For Orphans Passes Away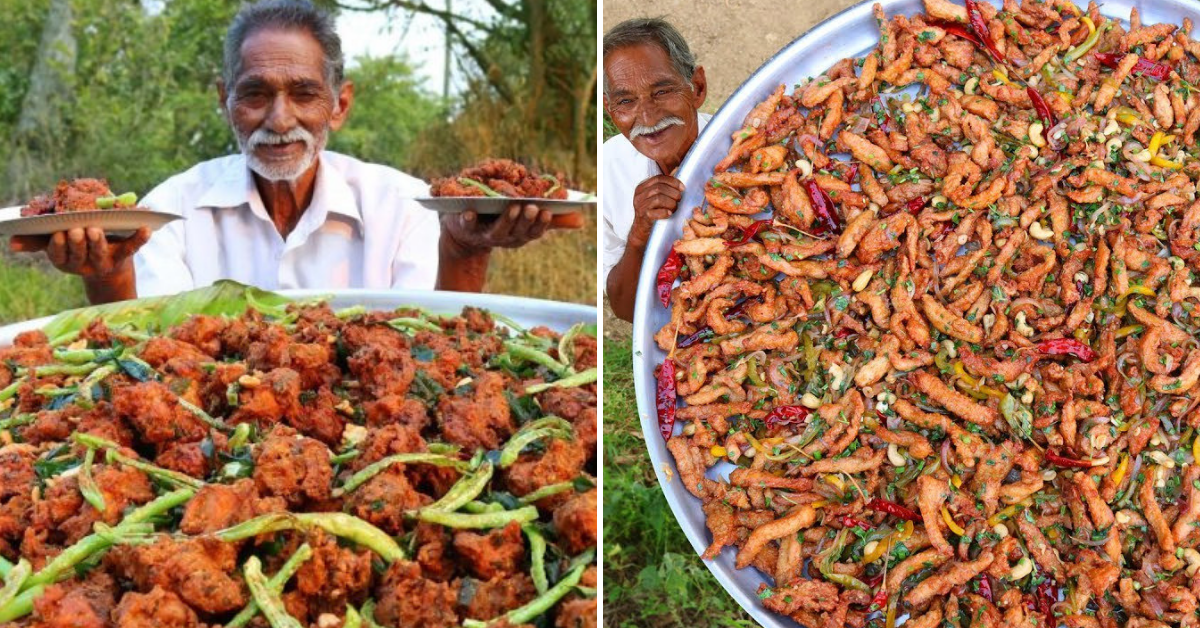 Senior YouTube star, Grandpa Kitchen passed away. His videos on YouTube is consist of a cooking show – an epic one indeed with the large amount of meals he always makes which is to be fed for the less fortunate children and orphans.
–
Ever wondered what's taking over the hearts of millions on Youtube besides cat or baby videos? A 73-year-old grandpa cooking up a storm of mouth smacking meals from juicy chicken wings, pizza and chocolate cakes to mutton biryani for orphans in a small village at Telangana India and it's just so heartwarming!
Grandpa Kitchen Took The Internet By Storm
Grandpa Kitchen with over 6 million subscribers with each video amassing about 2.38 million views in a span of a year and a half, Grandpa known as Narayana Reddy had one intention and that was to feed children with scrumptious meals that are somewhat luxurious and often not given the opportunity underprivileged kids to indulge in.
The sky is the limit is certainly the case when you find grandpa making brownies for approximately 100 children over an open fire and on the grass wearing nothing but a lungi and explaining the steps on how to make the brownies with his limited English knowledge.
The channel's principle statement is "Loving. Caring. Sharing. This is my family." How could you not be inspired by that? With each video ranging from 12 to 15 minutes long, Grandpa with his son and few other helpers cooks huge meals to feed to orphans and with the money they receive from the viral videos that are monetized, is being used further for the betterment of the children by providing basic necessities like food, clothing, school supplies and birthday gifts to these kids.
You will be missed, especially by the people you fed with the food that you had cooked with love and care.