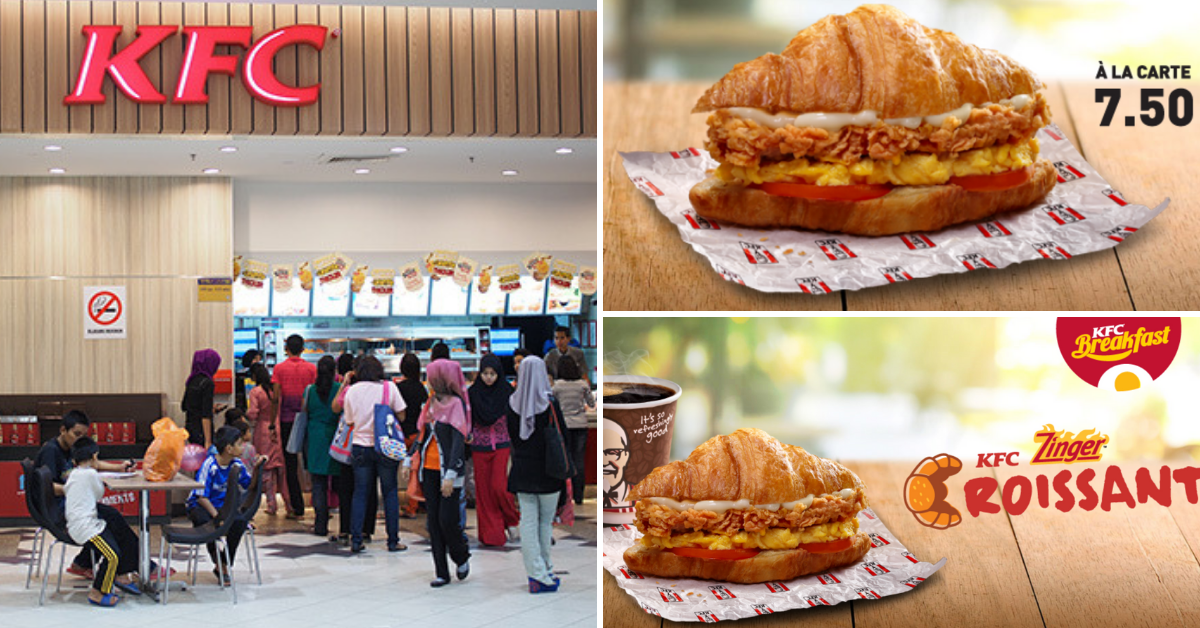 This just in: You can now have croissant at KFC Malaysia's menu.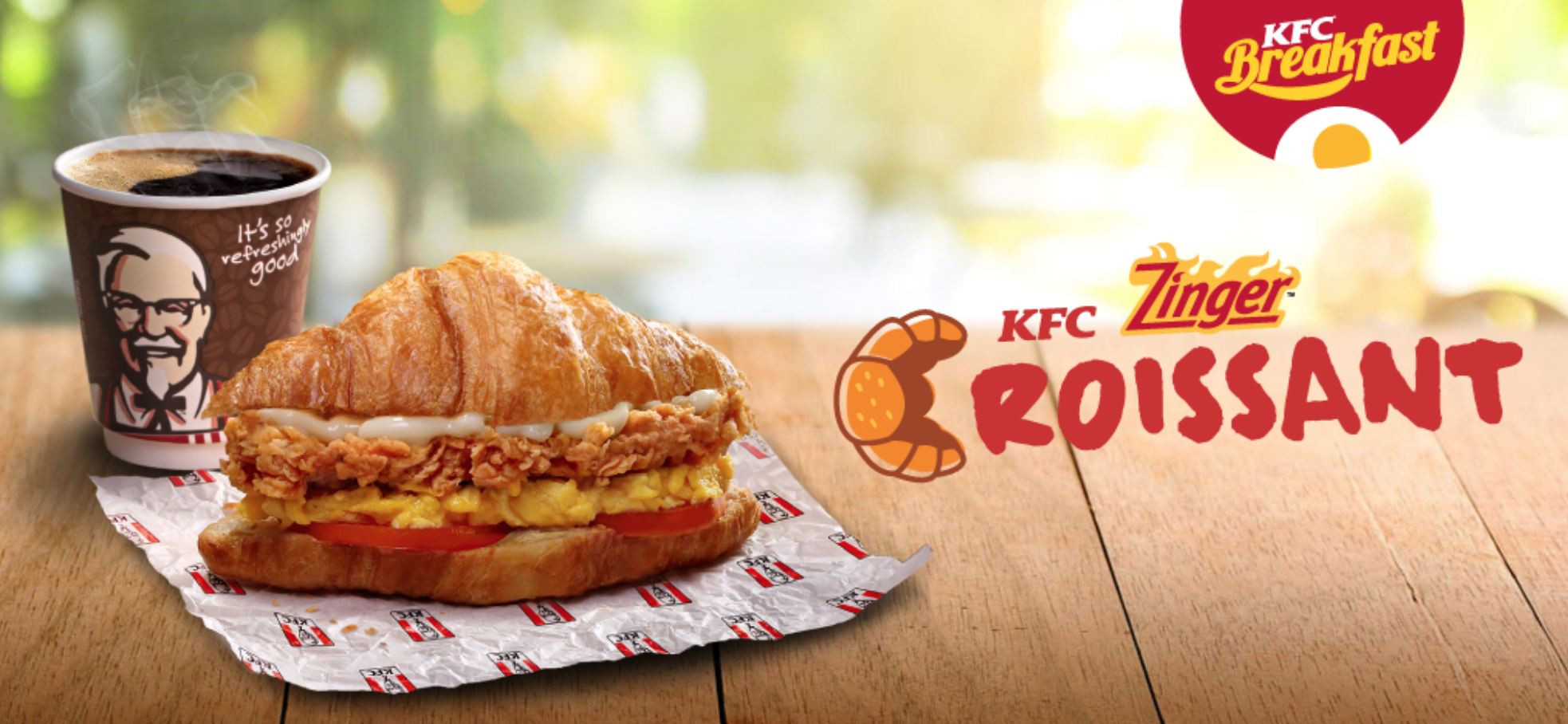 We spotted it from KFC Malaysia's Facebook post:

Mornings just got better with the all new KFC Zinger Croissant! Wake up to crunchy Zinger strips, scrambled egg and sliced tomato in a crossant. Available at KFC Breakfast outlets until 10am daily from RM8.30! – KFC
The new KFC Zinger Croissant's price starts from RM7.50 for a la carte, Weekday Treats for RM8.30 and Combo for RM9.90.
A la carte RM7.50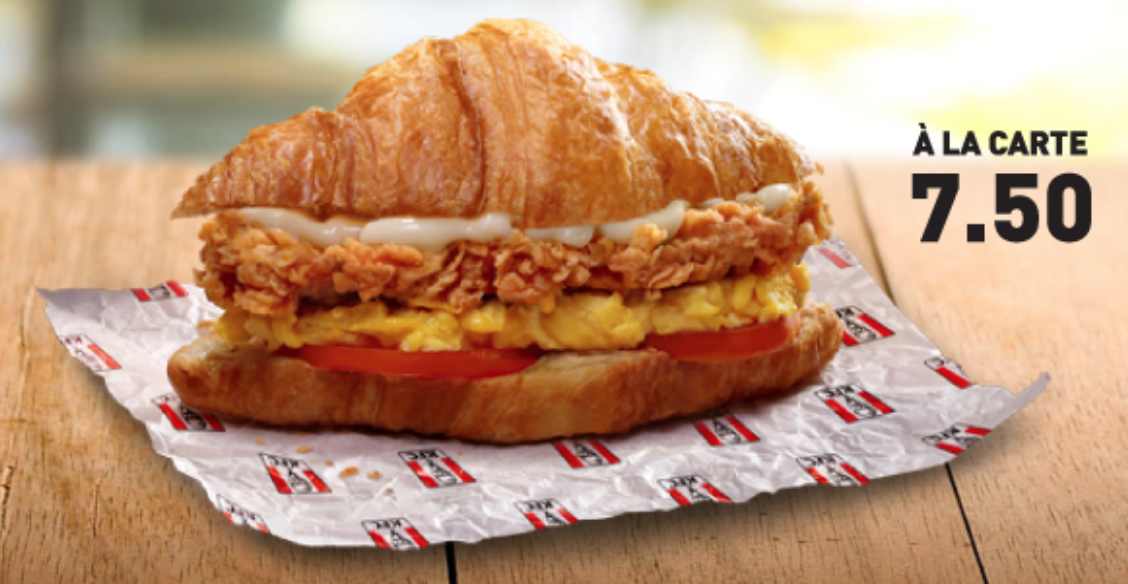 Weekday Treats RM8.30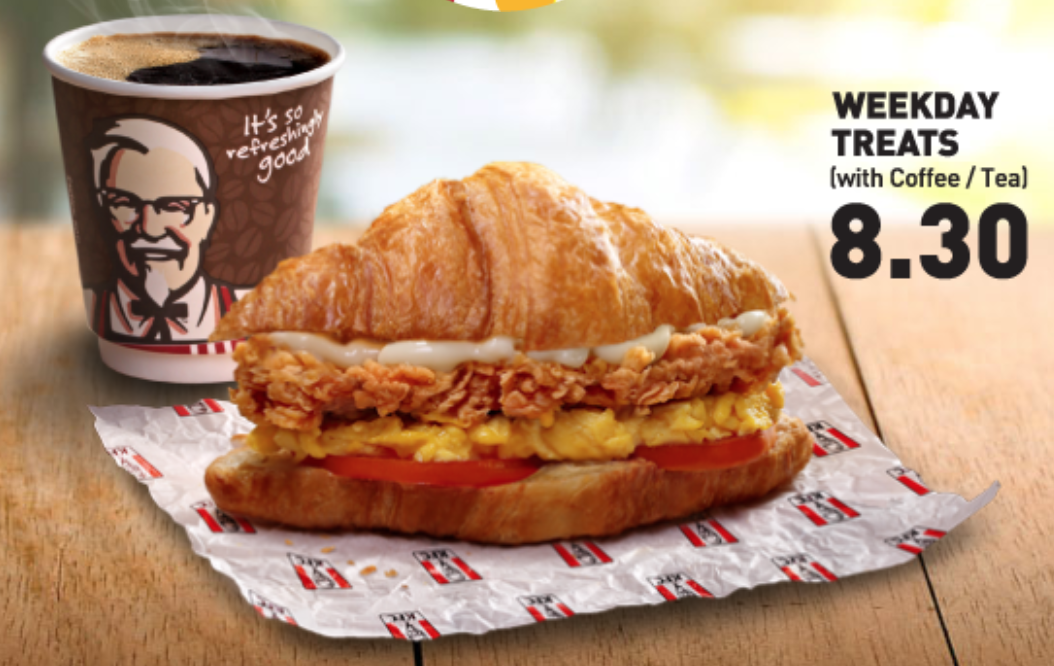 Weekday Treats come with coffee/tea at RM8.30.
Combo RM9.90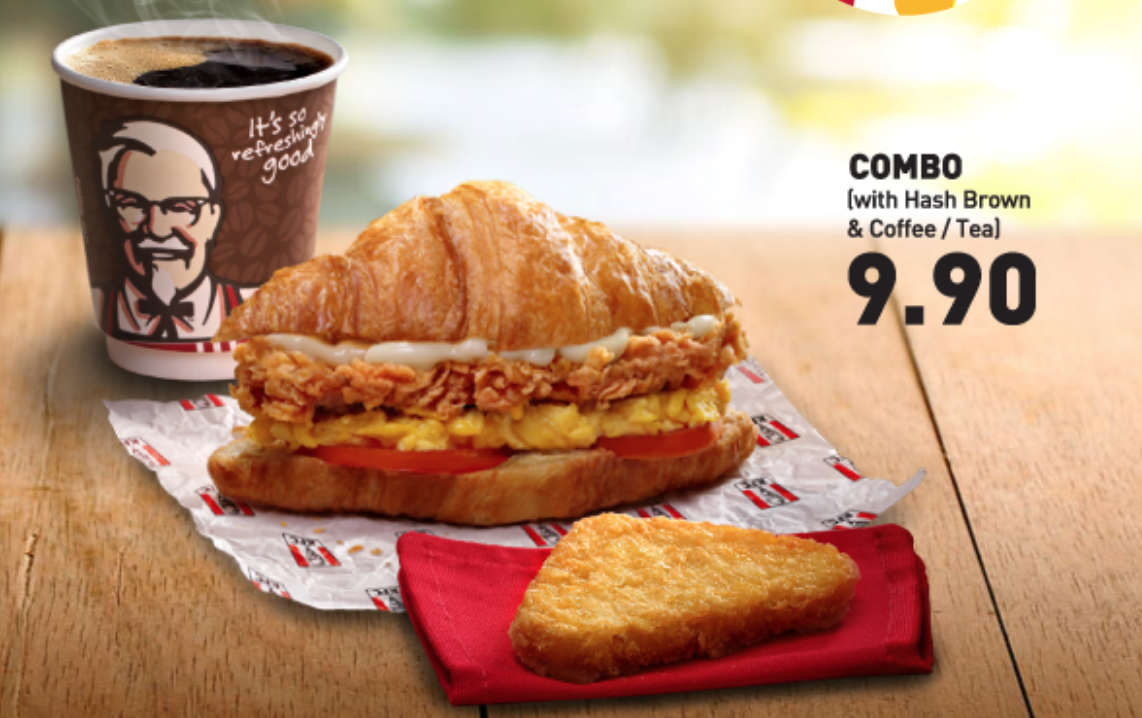 The combo set comes with hash brown & coffee/tea at RM9.90.
Will you give it a shot? Let us know in the comment section!