This Fun Run In Kedah Is Truly For Foodie!
Foodie Must Go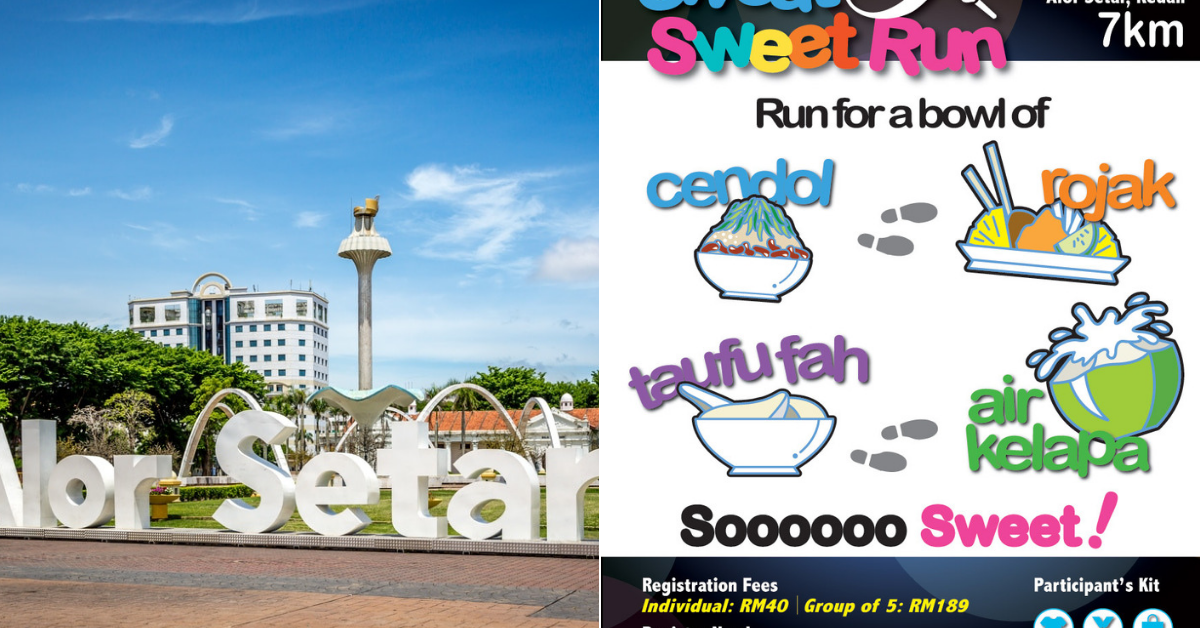 We are so excited! Finally, we got a reason to join run. Leave your bed and get ready to ready to be sweat on Saturday morning! For foodies in Kedah, make sure you join this run cause this would be super fun! So many excitement too handle!
Sweat & Sweet Run Is Coming To Kedah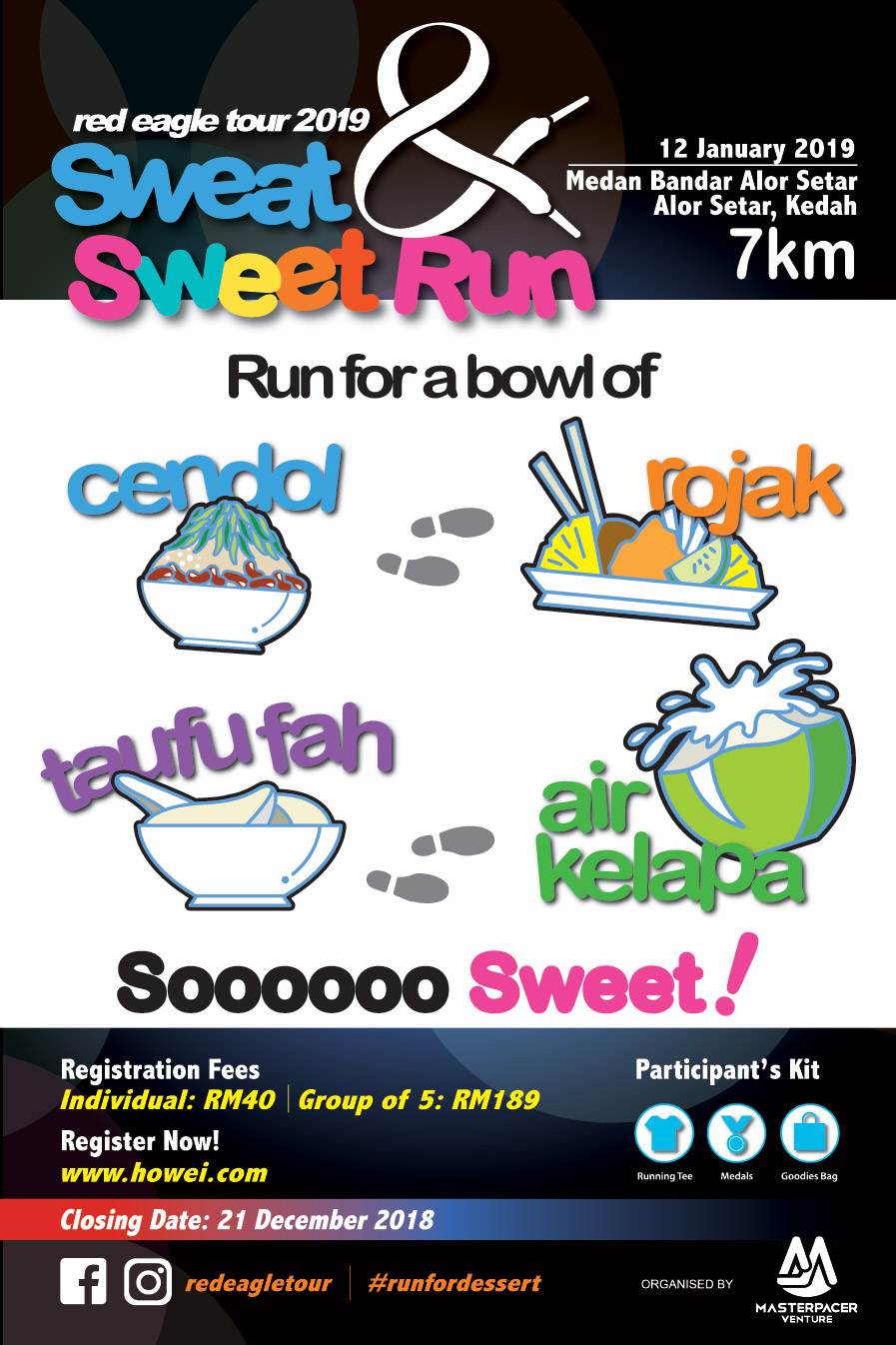 Yeay! Can you imagine what kind of fun run is this? Sweat & Sweet Run is organized by Master Pacer Venture and this time they will bring Malaysian dessert for you to recharge along 7 KM run! When we said Malaysian dessert, we meant it! No more isotonic drinks like other runs. Just Cendol,  Rojak, Air Kelapa, and even Tau Fu Fah that will fit Malaysian taste!
Save The Date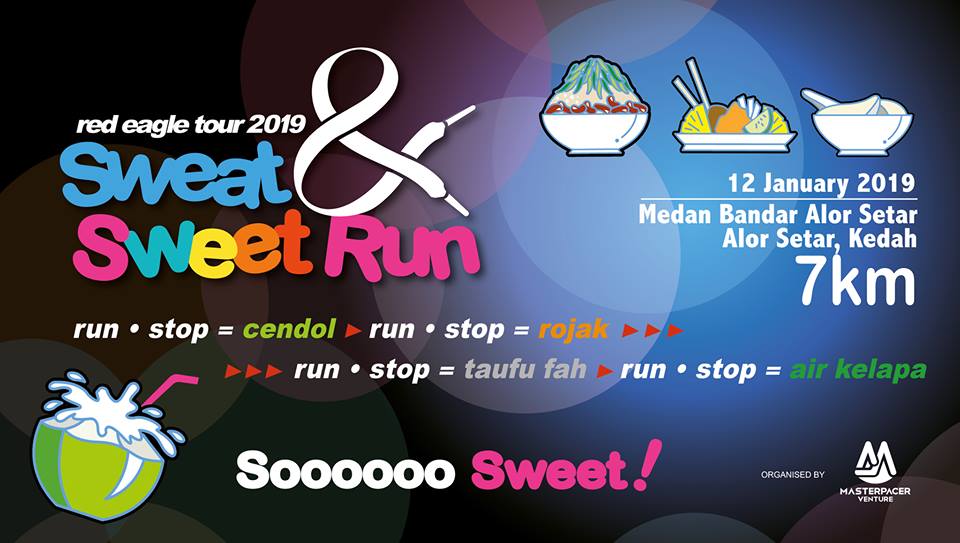 Don't wait any longer! Register yourself today. And save up to RM 11 when you register in a group. So invite all your friends and family to enjoy this run as well.
📍 Medan Bandar, Alor Setar, Kedah
📅 12th January 2019
🕑 8.00 AM
💰 RM 40 Per Person
💰 RM 189 For Group (5 Person Per Group)
🔗 Excited for this run? Register here.
Exciting Goodies
#runfordessert is such a motivation for foodies who want to start a healthy lifestyle by joining run activities. Not only you can get Malaysian desserts along the 7 km run but you also got a nice running tee, goodies bag and a stunning meal for your medal's collection!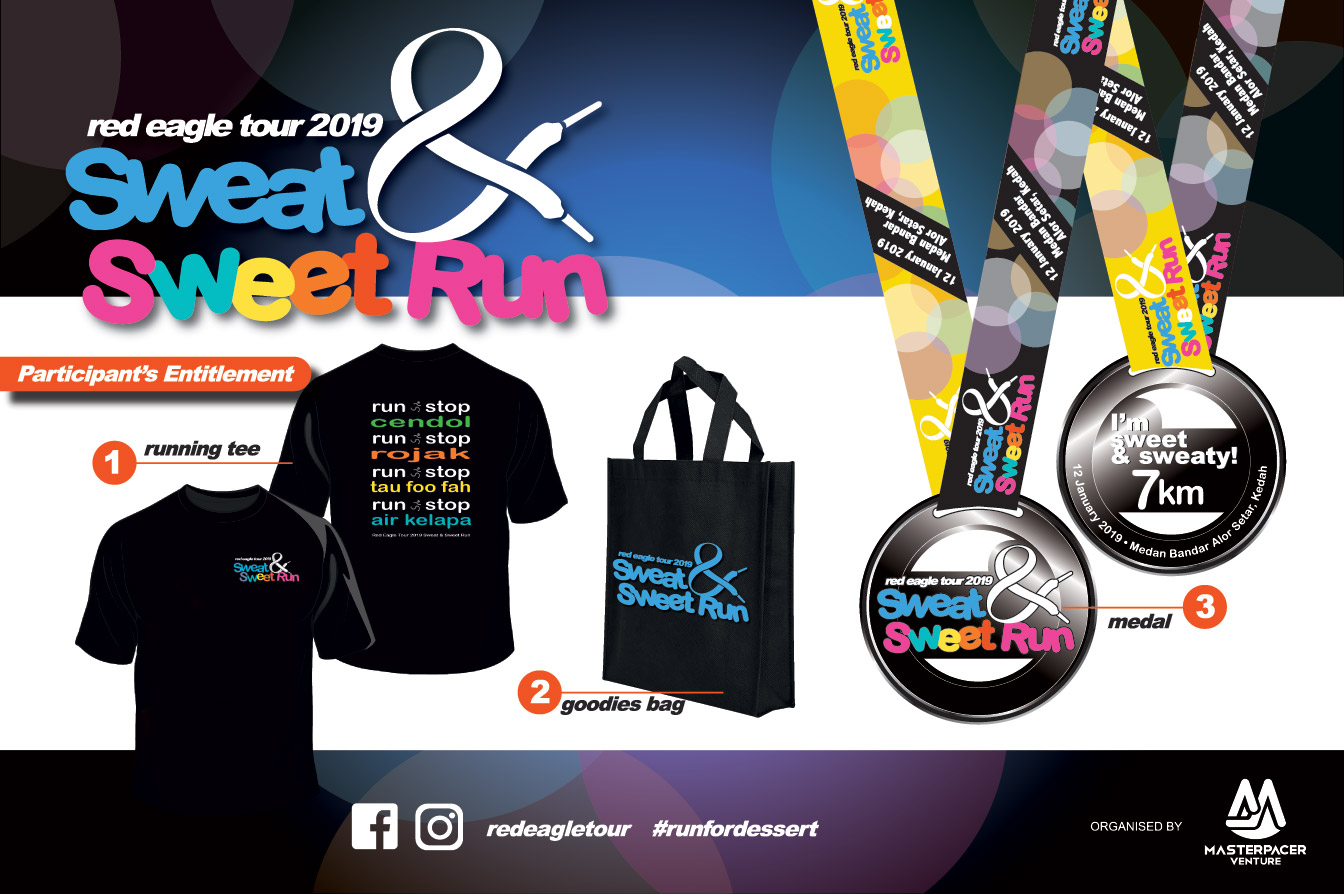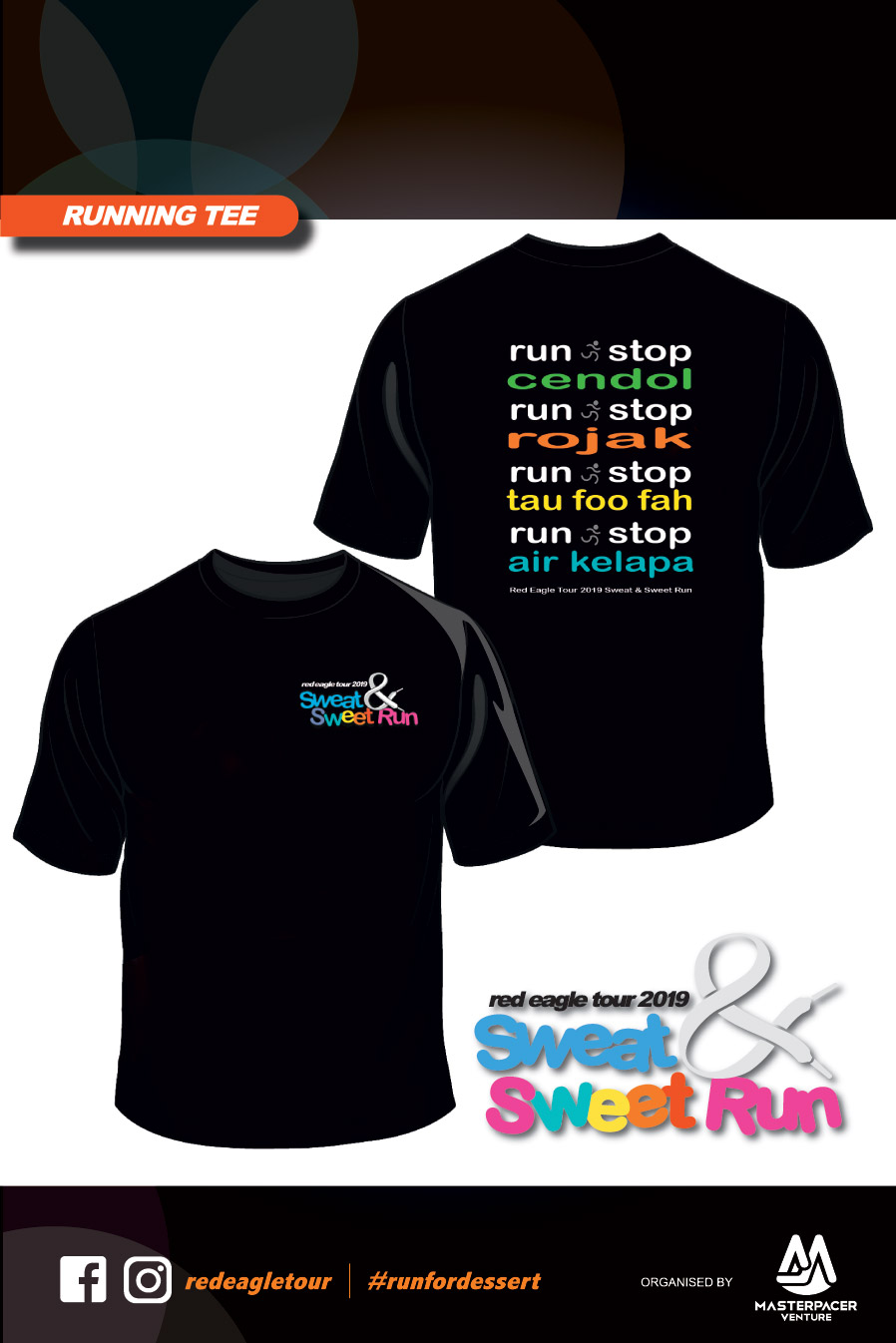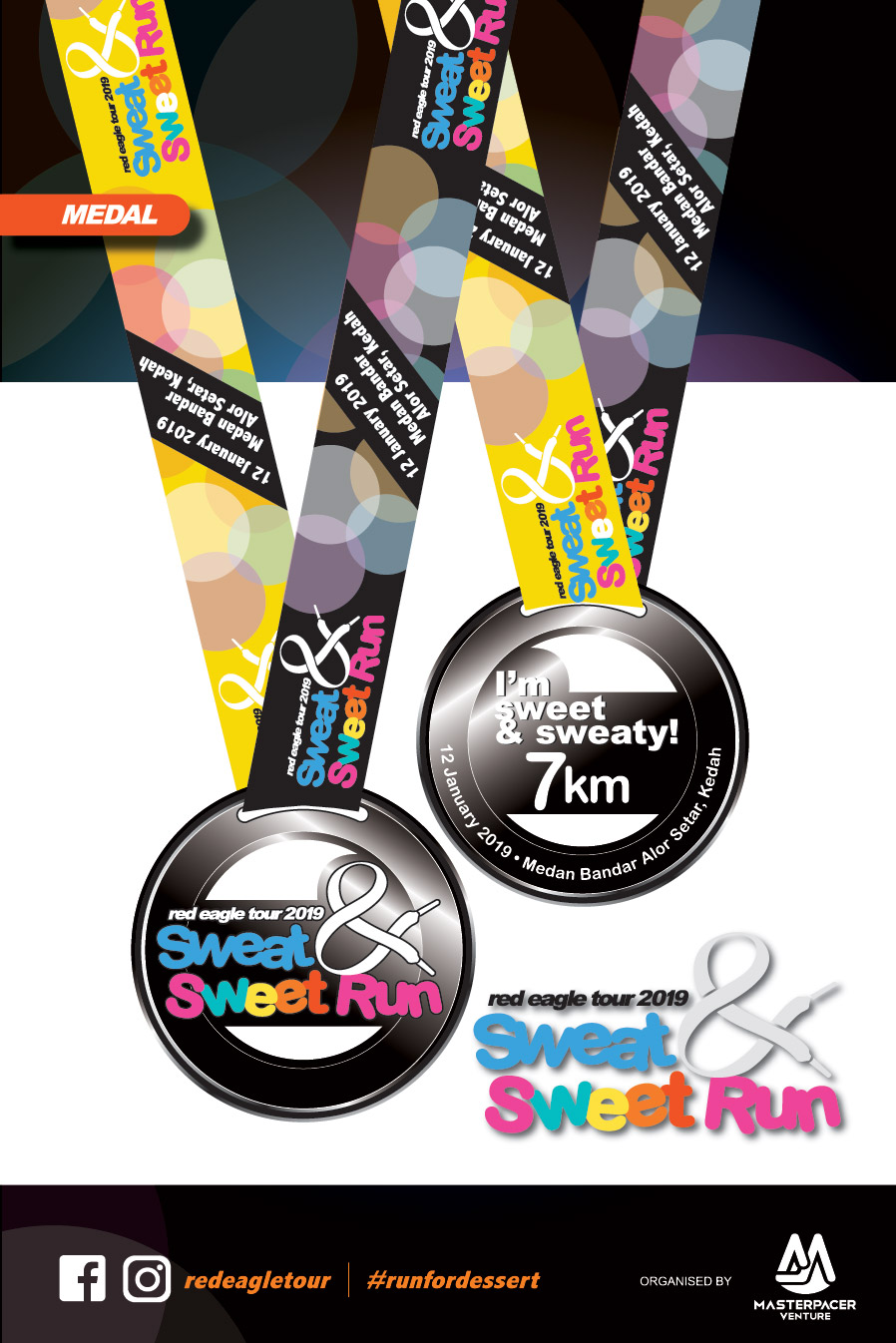 So foodies, register yourself today and enjoy this super fun run at Alor Setar, Kedah real soon! Block your calendar on January weekend to witness this #runfordessert yourself.
For more information, check out Red Eagle Tour's Facebook. Share this news with family and friends so everyone gonna have a fresh start for January!