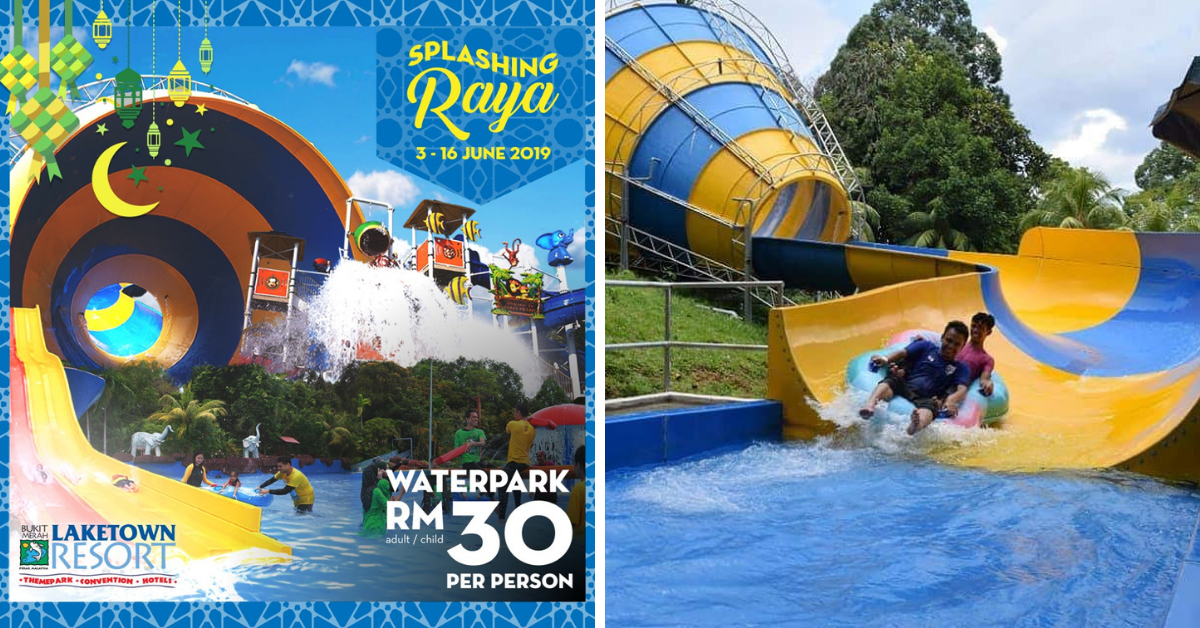 What's up Fam! Looking for promotion deals happening in June? Fear not, we are here once again to give you a major headstart. Bukit Merah is considered one of the most happening places back in the days and has not been forgotten. Lots of Malaysians' childhood were built there and we just can't seem to let go of the fun we had. Today, we'll be giving you more reasons to go back to that amazing place!
Combo Tickets to Bukit Merah's Waterpark are On Sale!
Things are way expensive than it used to be but fortunately,  Bukit Merah is generous enough to give out promotions to all us thrill-seeking foodies out here!
With only RM30 per person, now you get to enjoy Bukit Merah's waterpark!
If you're looking for a 4-man-venture, this combo ticket is what you should be introducing your wallet to. With RM188, you'll be able to enjoy the waterpark, adventure park, and not to mention free meal & Kayaking!
Looking for a stay? With a rate of RM198, you'll be able to get a standard room at Laketown Hotel that includes breakfast for two, welcome drinks, waterpark tickets, and kayak experience!
A search of different taste or style brings you to Kampung Air with a studio suite at a rate of RM328. Two breakfast and two welcome drinks to start your day followed by two waterpark tickets & kayak experience and ends with two single ziplines.
Bukit Merah Returns With Multiple Promotions 2019
What do you think of it? We think you should definitely pack up and get yourself ready for big trips ahead! Leave a comment right below and tell us your thoughts! Bye and once again, enjoy!