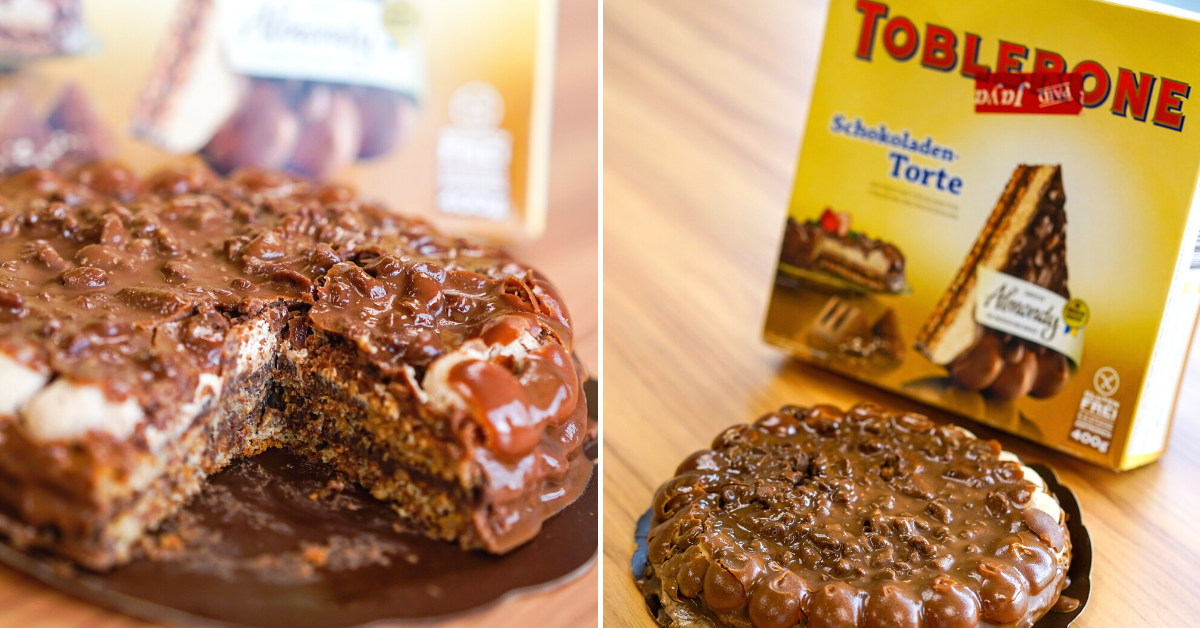 If you claim yourself as an avid lover of chocolates and cakes, then you've gotta keep reading. This is because we've just got our hands on the Toblerone x Almondy Chocolate Cake! And we can't let you guys know what we think about it.
Toblerone Chocolate Cake Is Now Available In Malaysia
Before we start our honest review, let's give you guys a-piece-of-cake info regarding this piece of cake, (no pun intended). So, this cake is essentially the teaming up of Iconic Swiss chocolatier Toblerone with Swedish bakery Almondy. The result is a piece of almond-based cake loaded with chunks of Toblerone chocolates. It screams HEAVEN, right?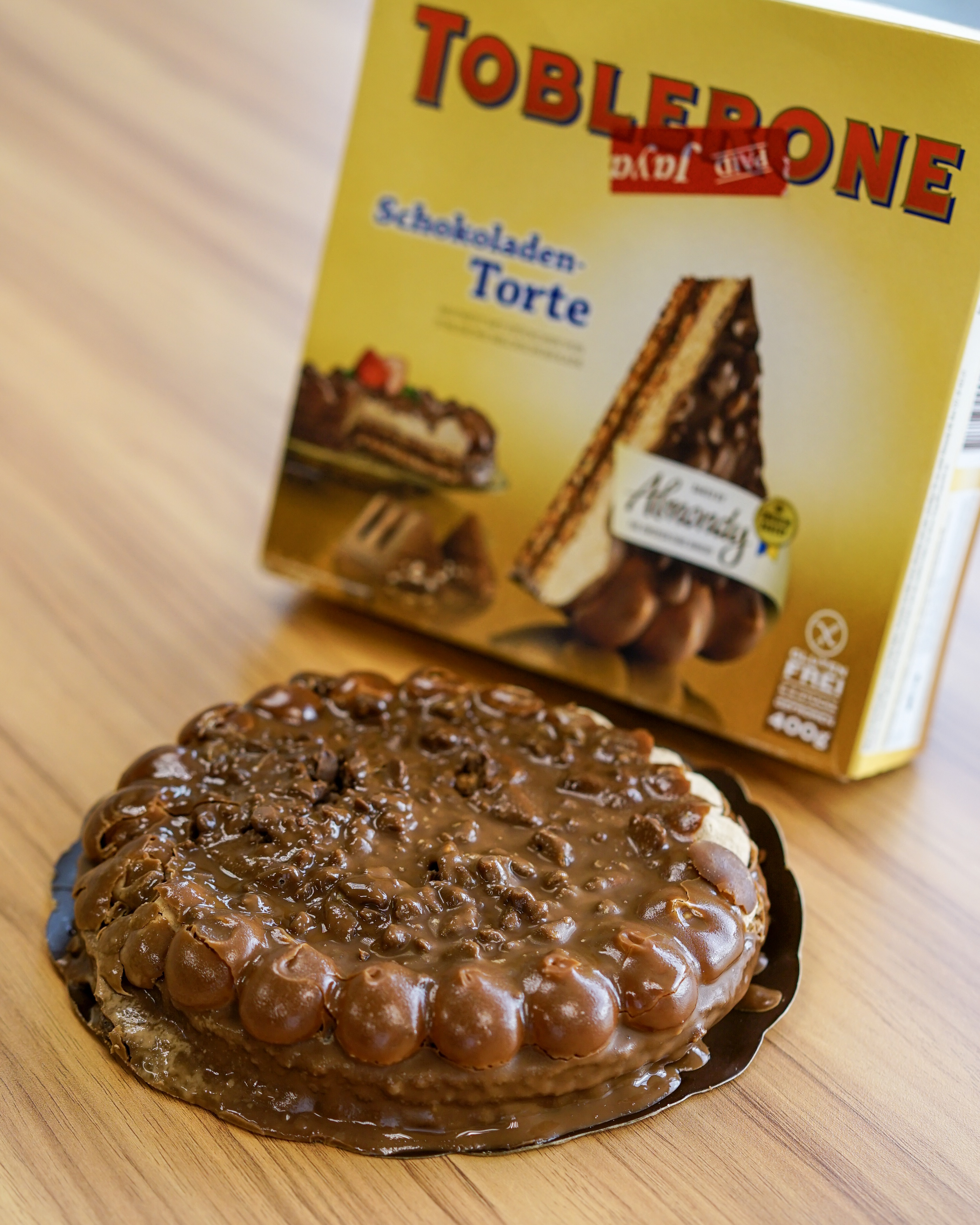 It's not often that we find candy-makers venturing into the art of cake-baking. So when we spotted the Toblerone Chocolate Cake nestled within the chiller section at Jaya Grocer, we knew we had to get our hands on it. Boxed in an iconic Toblerone-Yellow box, lies a 400g chocolate cake that feeds up to 6-8 persons.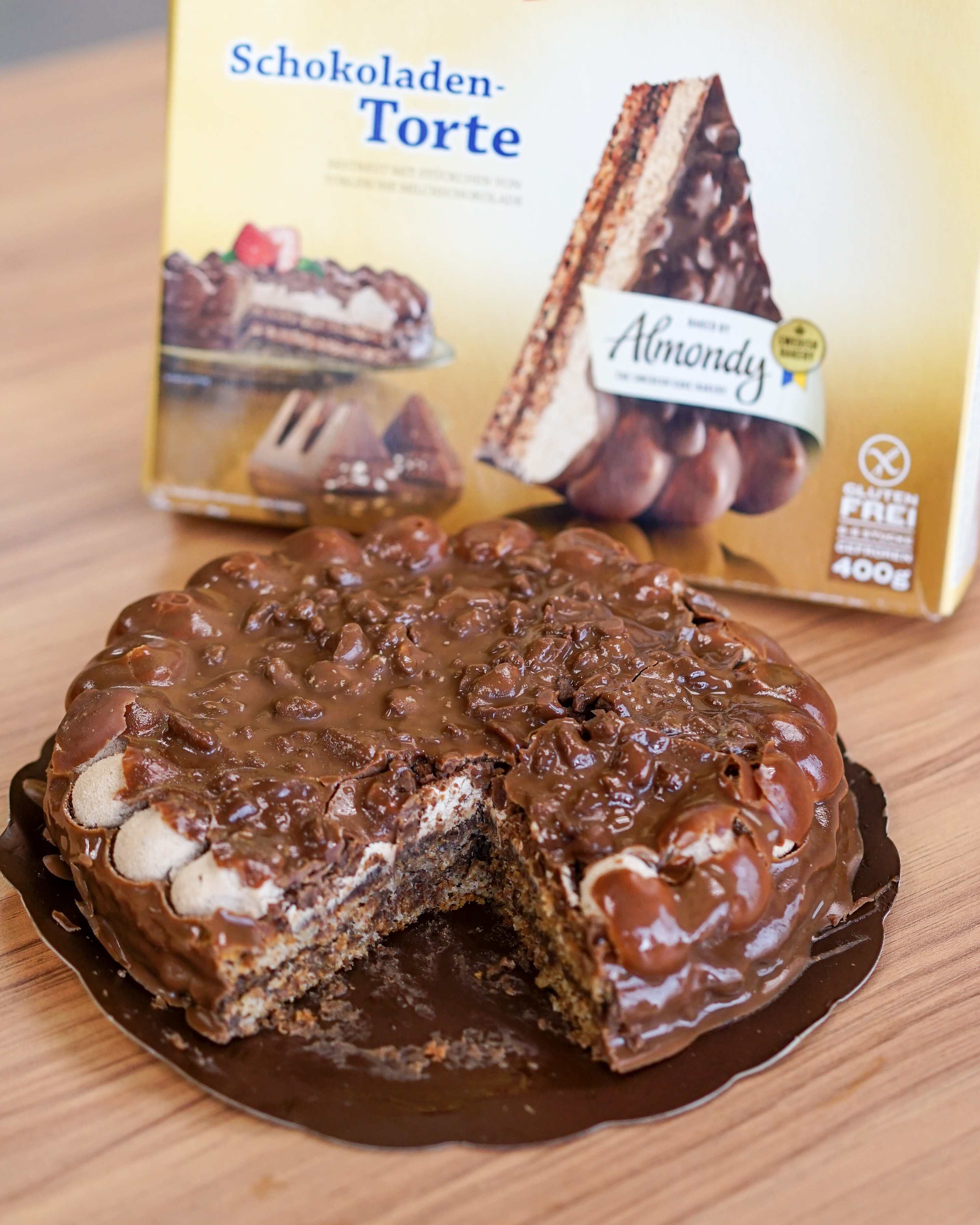 The Toblerone x Almondy Chocolate Cake was first available in New York and recently Singapore, making the Internet go crazy over it. Now, Malaysians can get their hands on it as well! Without further ado, let's get into the most exciting part, the review of the cake!
Upon unboxing, a chocolate-coated cake topped with chunks of Toblerone chocolate greets you. This cake is best-served chilled although room temperature makes it equally delicious as well. To slice the cake, we highly recommend you guys to heat your knife up beforehand as it makes it easier to slice through the thick chocolate coating.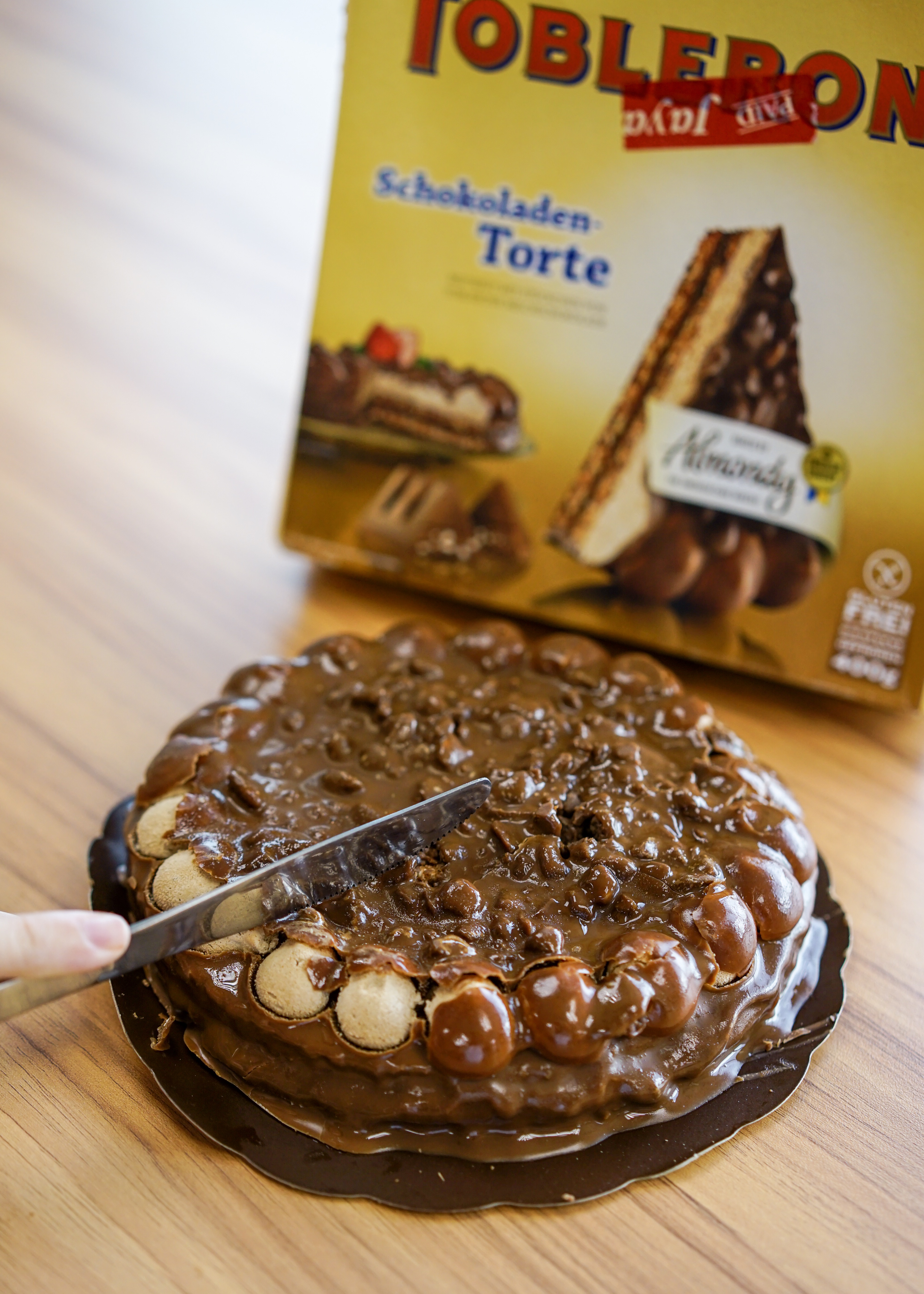 The Chocolate Cake consists of a crunchy almond base, with layers of milk chocolate, chocolate mousse, and a sprinkling of Toblerone chunks drizzled with chocolate. The end result?  A rich chocolate cake with layers after layers of chocolate.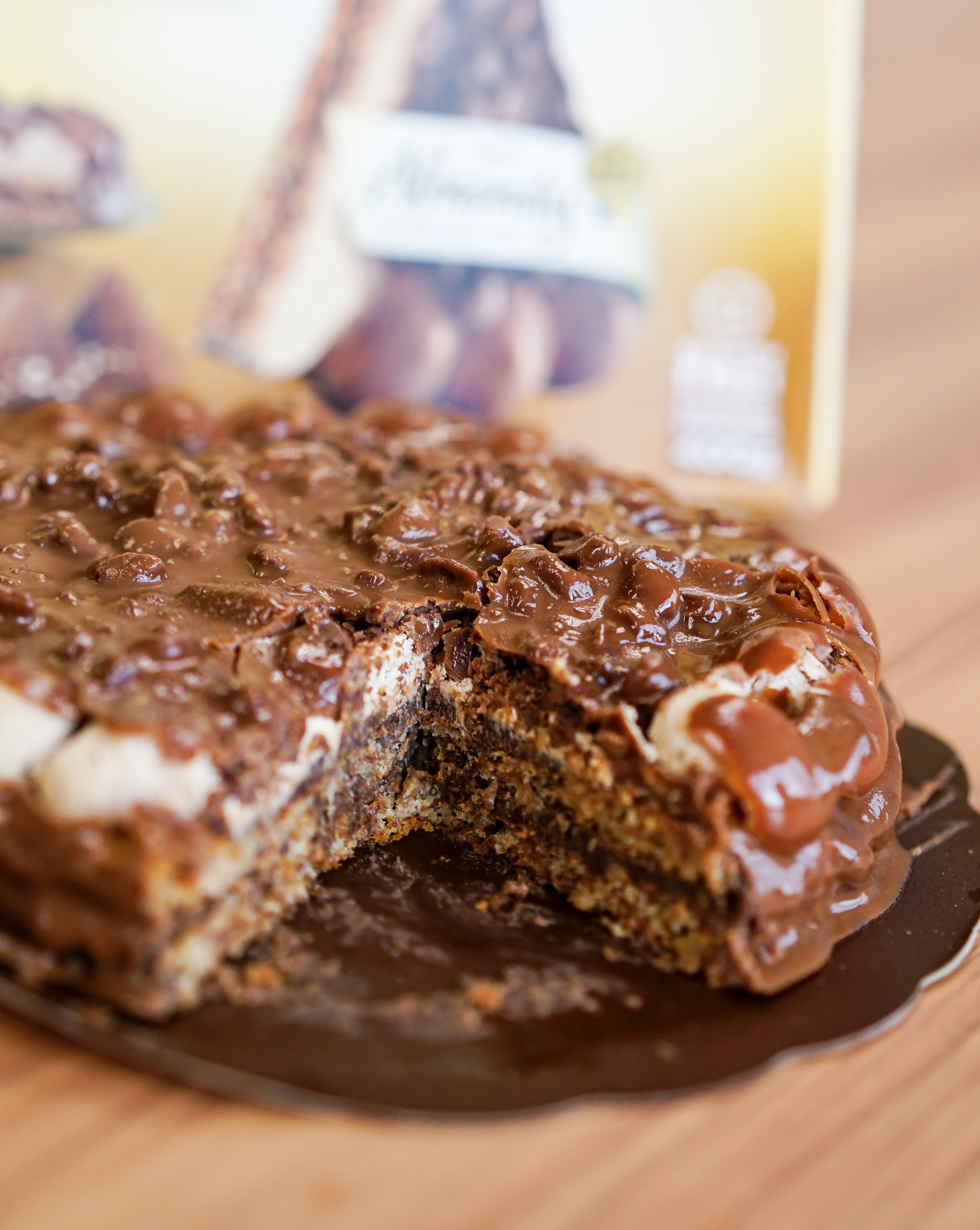 Priced at RM40.00, this cake is most definitely a novel creation that works wonders to satiate your sweet tooth. However, if you're not such a big fan of chocolate, then this cake is only good for your first try to alleviate your sense of curiousity.
WHERE TO GET: Jaya Grocer, Malaysia
PRICE: RM40.00