Top 10 Things to Eat in Ipoh (Food for 2D1N Trip)
Ipoh Food Trip! Anyone?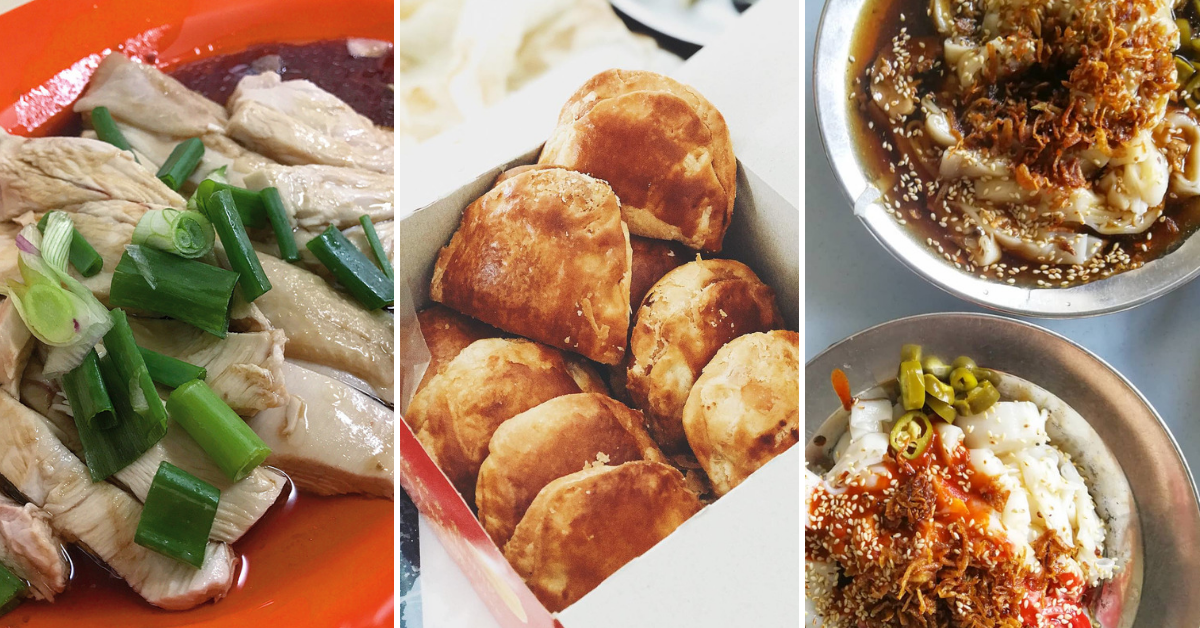 This blog is all about Ipoh Food! Ipoh, voted as the 6th best place to visit in Asia by Lonely Planet, we thought this city is quiet underrated. Set between Penang and Kuala Lumpur, Ipoh is often the pit stop for people to take a break and enjoy local food.
Top 10 Things to Eat in Ipoh (Food for 2D1N)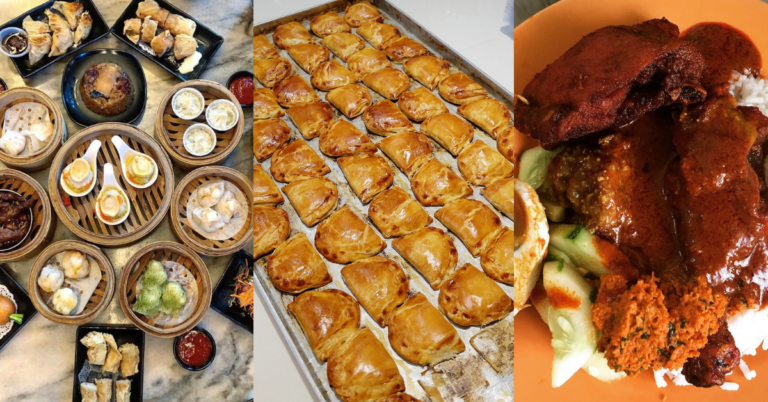 Beautifully surrounded by lush greens, the heritage of Ipoh is well conserved. While Ipoh is famous for bean sprout and salted chicken, there are more offerings than ever. Let us discover some of the best things to eat in Ipoh best fit for your 2D1N trip.
Read Also: 13 Popular Malaysian Dishes In Every State Of Malaysia
#1 Cowan Street Bean Sprout Chicken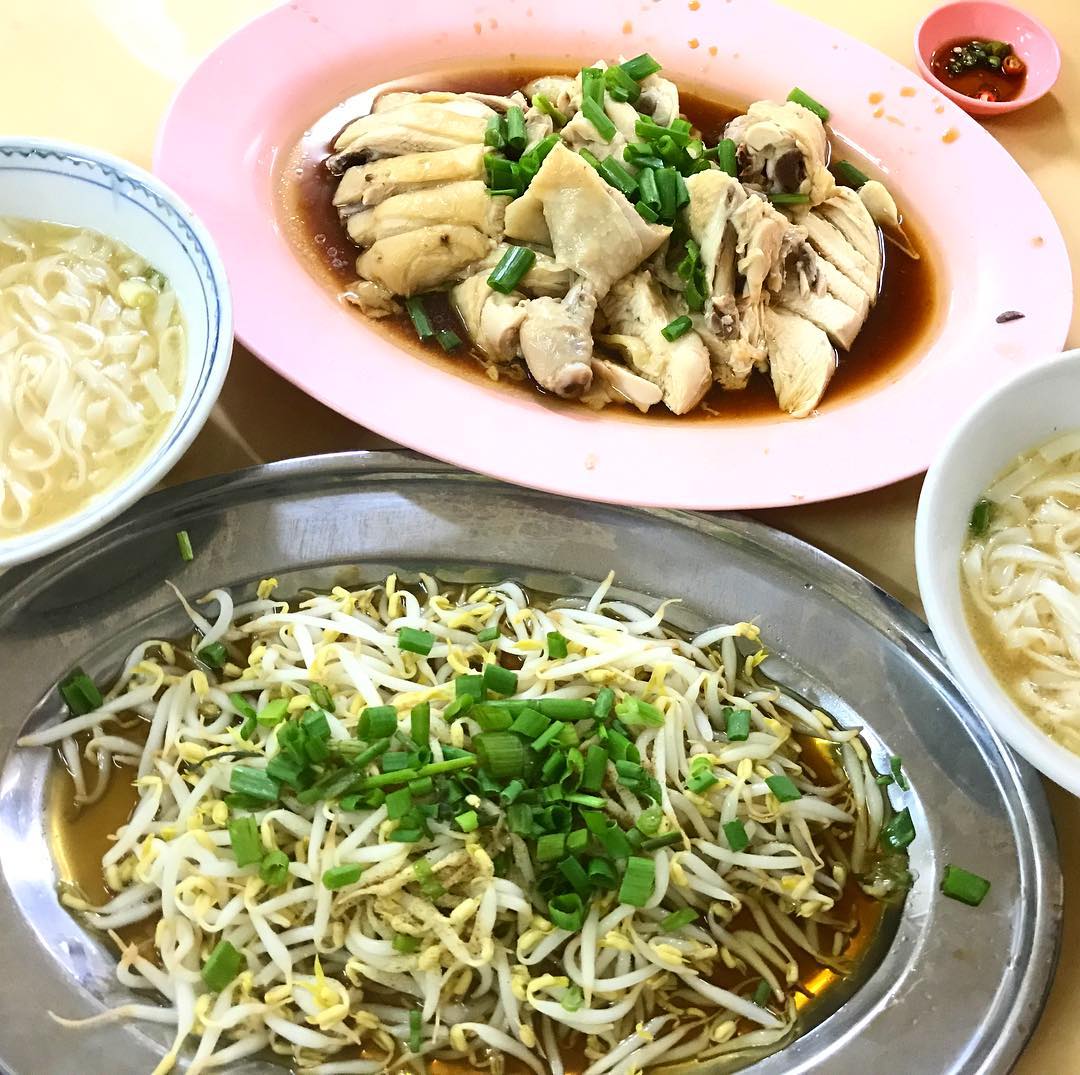 Voted one of the best bean sprout chicken in Ipoh by the locals, Cowan Street's truly live up to its fame after trying it out. Their chicken is really tender as compared to other famous outlets. Unlike other places where you pair your chicken with rice, this place only serves koay teow. Their broth are flavorful so don't be too skeptical about it. Their operating hours are inconsistent and do expect long queue but hey, they're one of the must-try things to eat in Ipoh.
*Pork-free*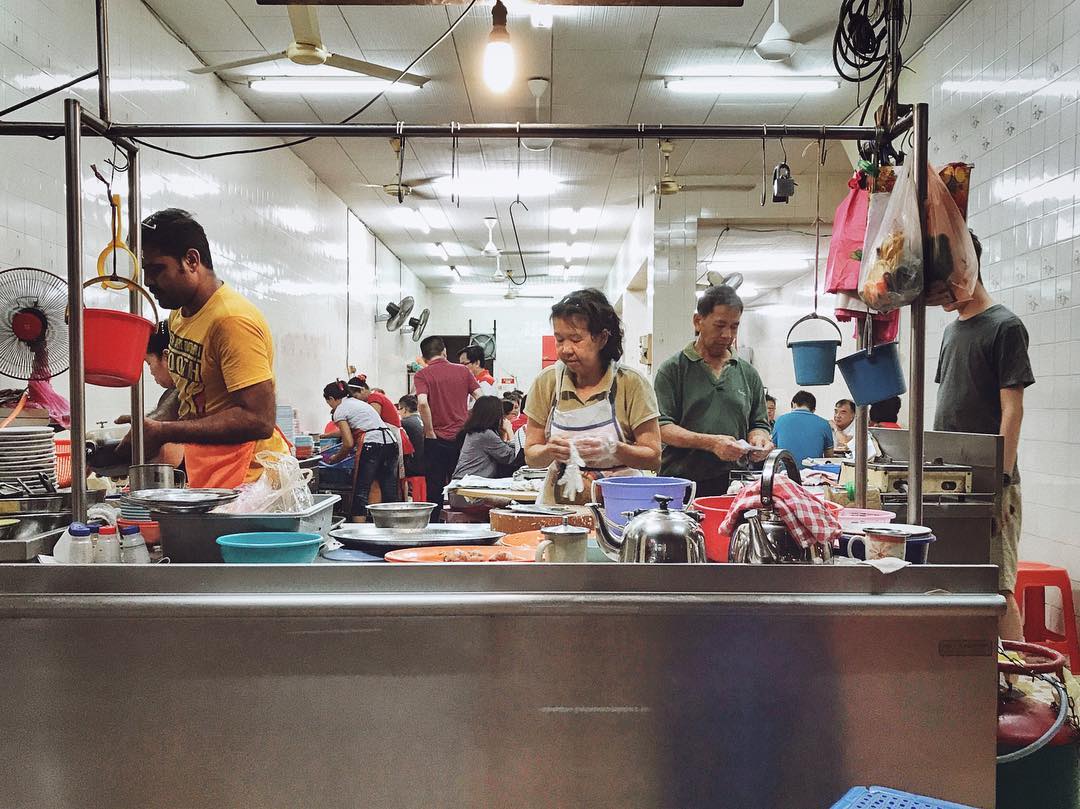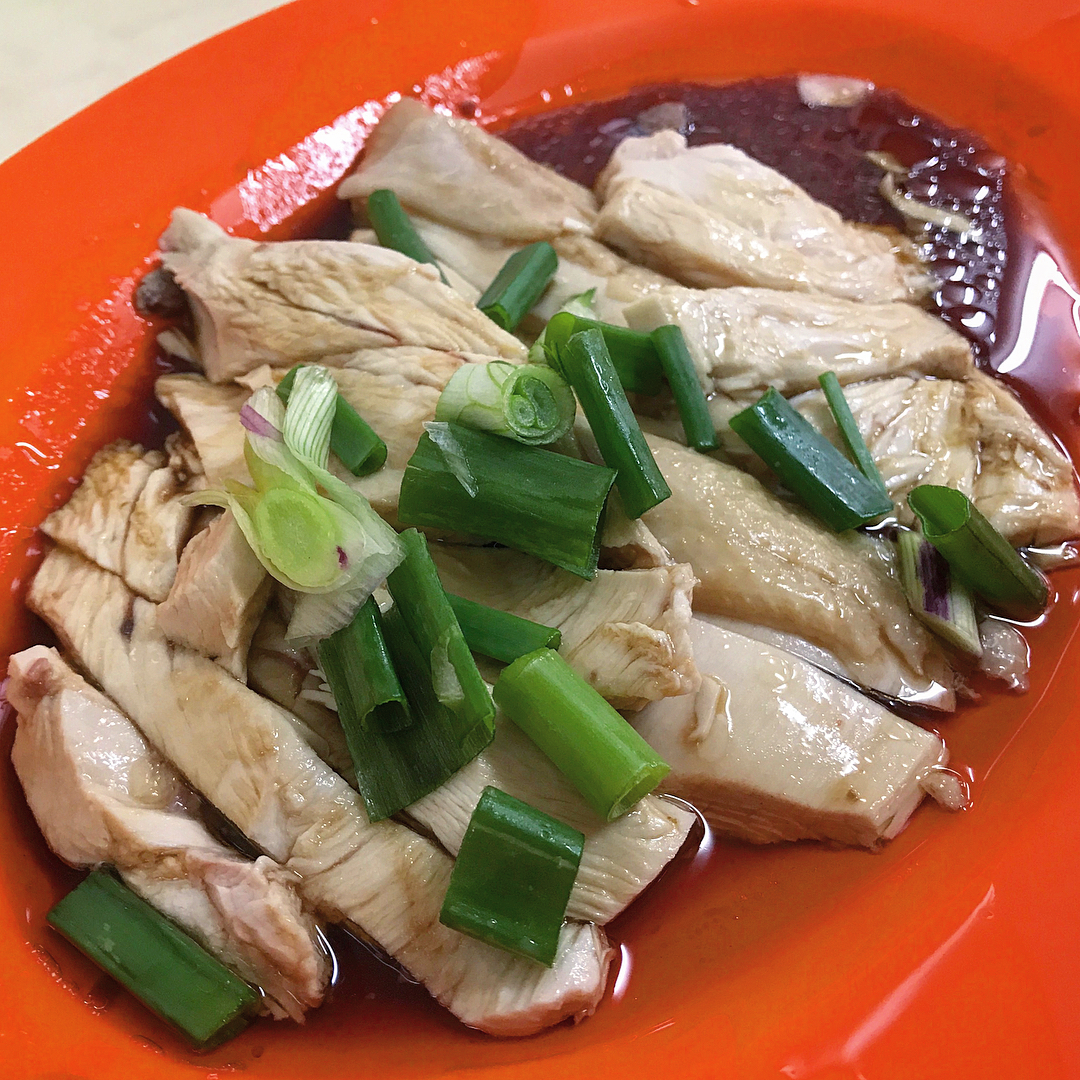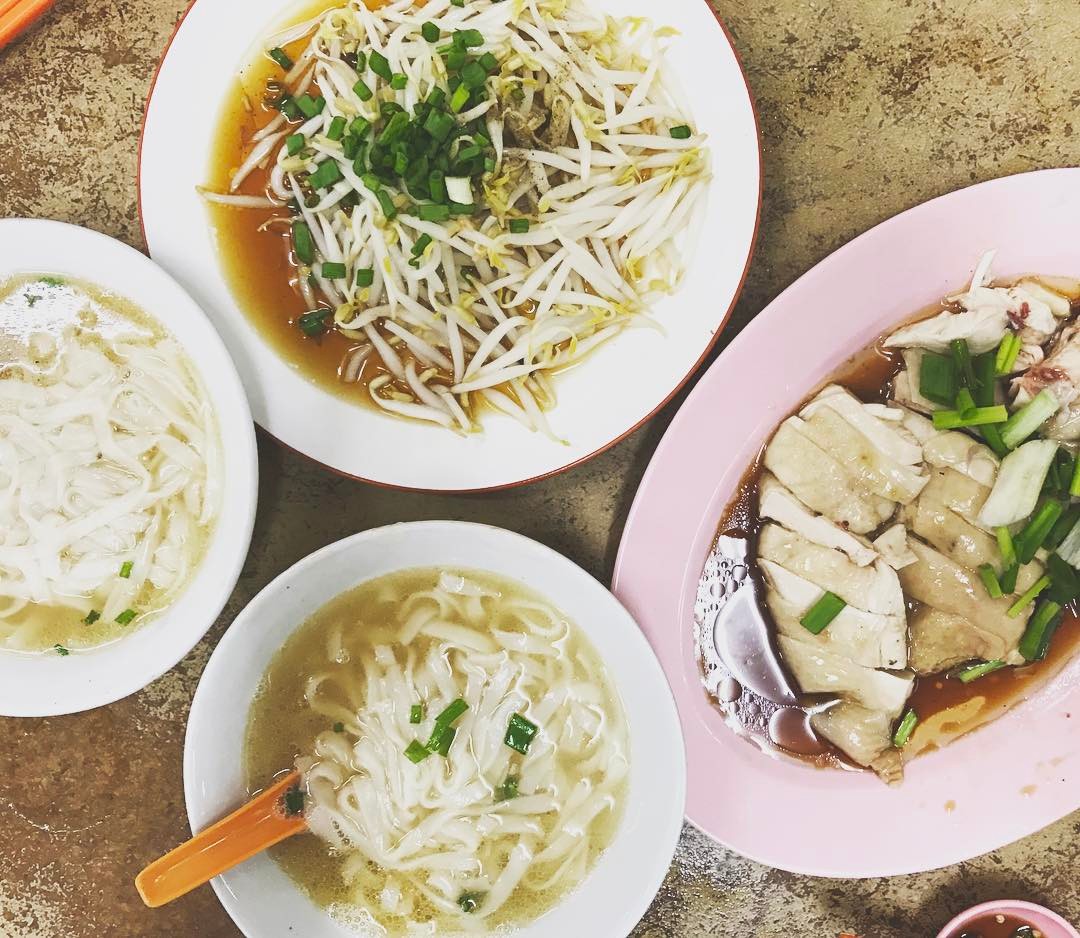 Address: 44, Jalan Raja Ekram, Kampung Jawa, 31350 Ipoh, Negeri Perak.
Operating Hour: 6 p.m.-10 p.m. (Closed on Mon-Wed)
#2 Canning Dim Sum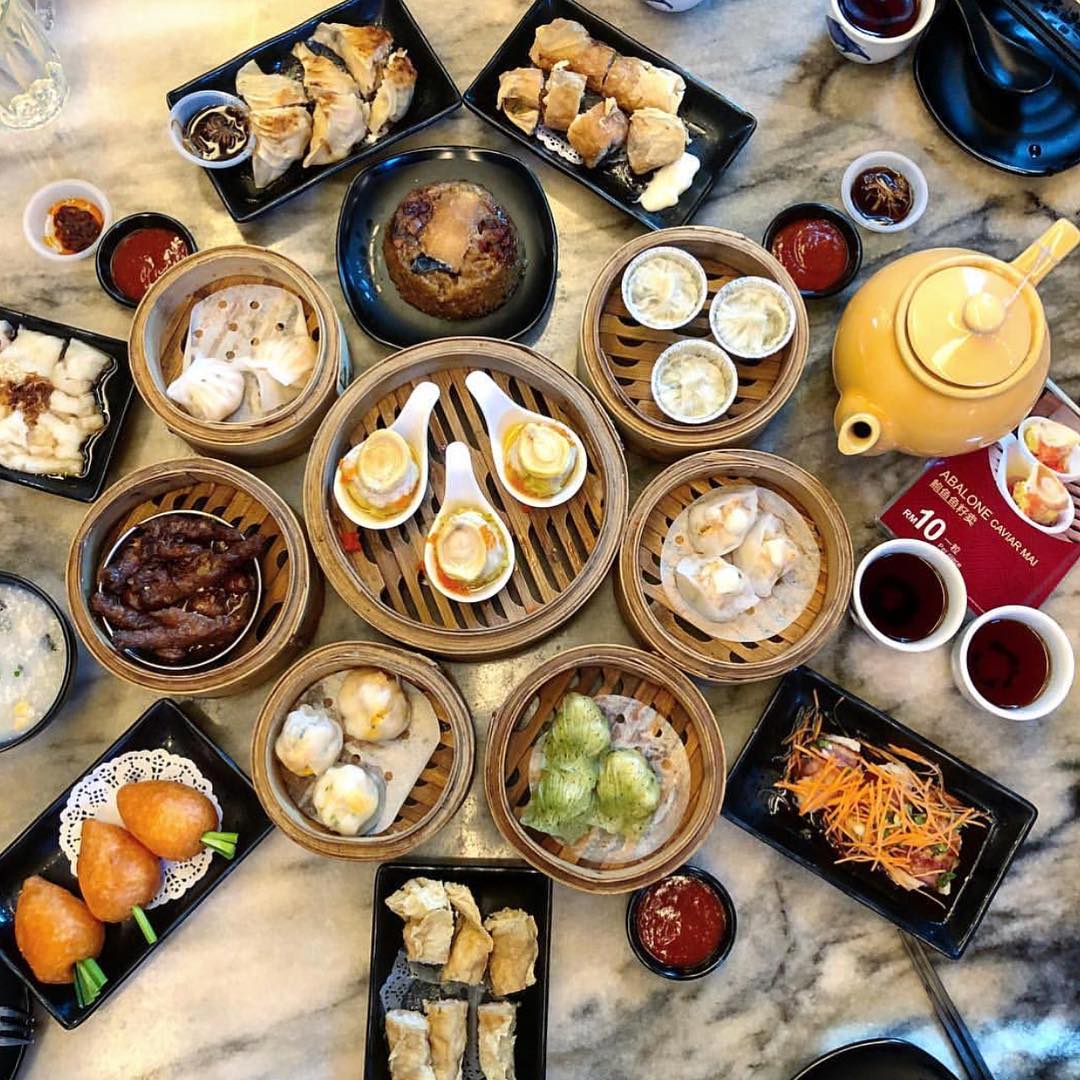 Food is very subjective especially when it comes to dim sum. They say dim sum is one of the most important things to eat in Ipoh but often times they're a huge disappointment especially the famous ones. Canning Dim Sum on the other hand, is a pork-free dim sum spot. Set in a beautiful private property, every corner screams picture-worthy. Basically most of their dim sums here are above average. Generous offerings, extensive menu and clean, friendly service. Many raved about how good it is despite being pork-free.
*Pork-free*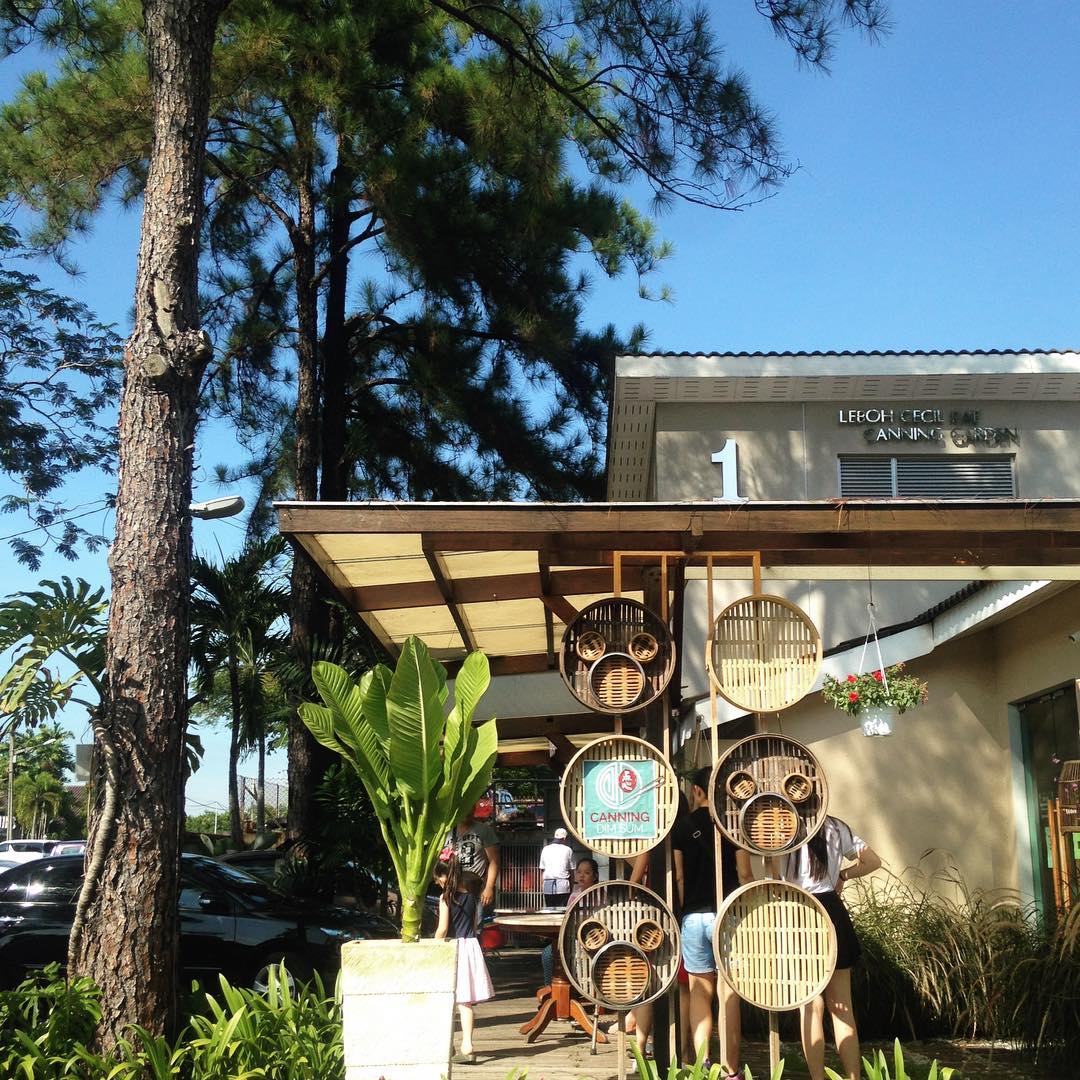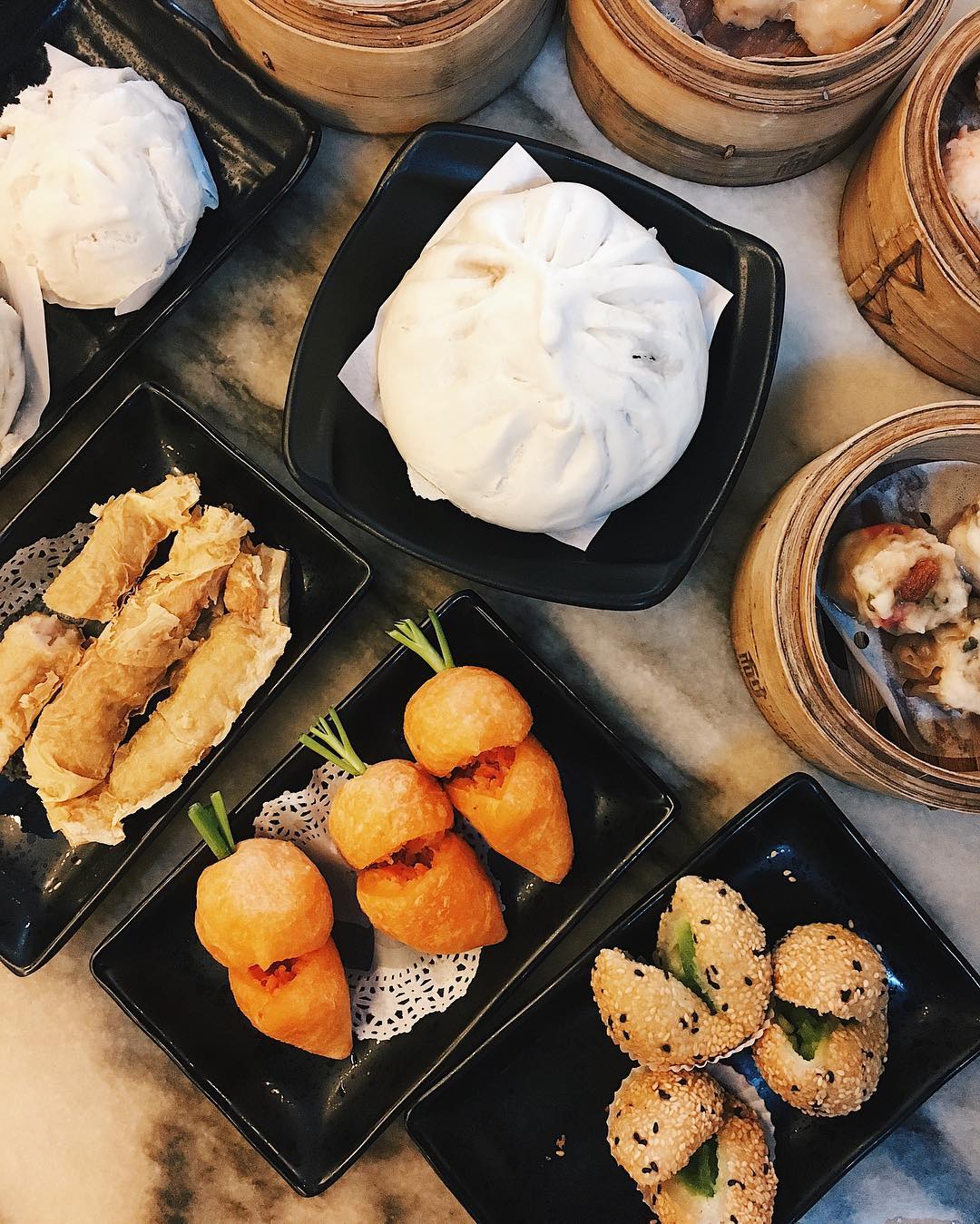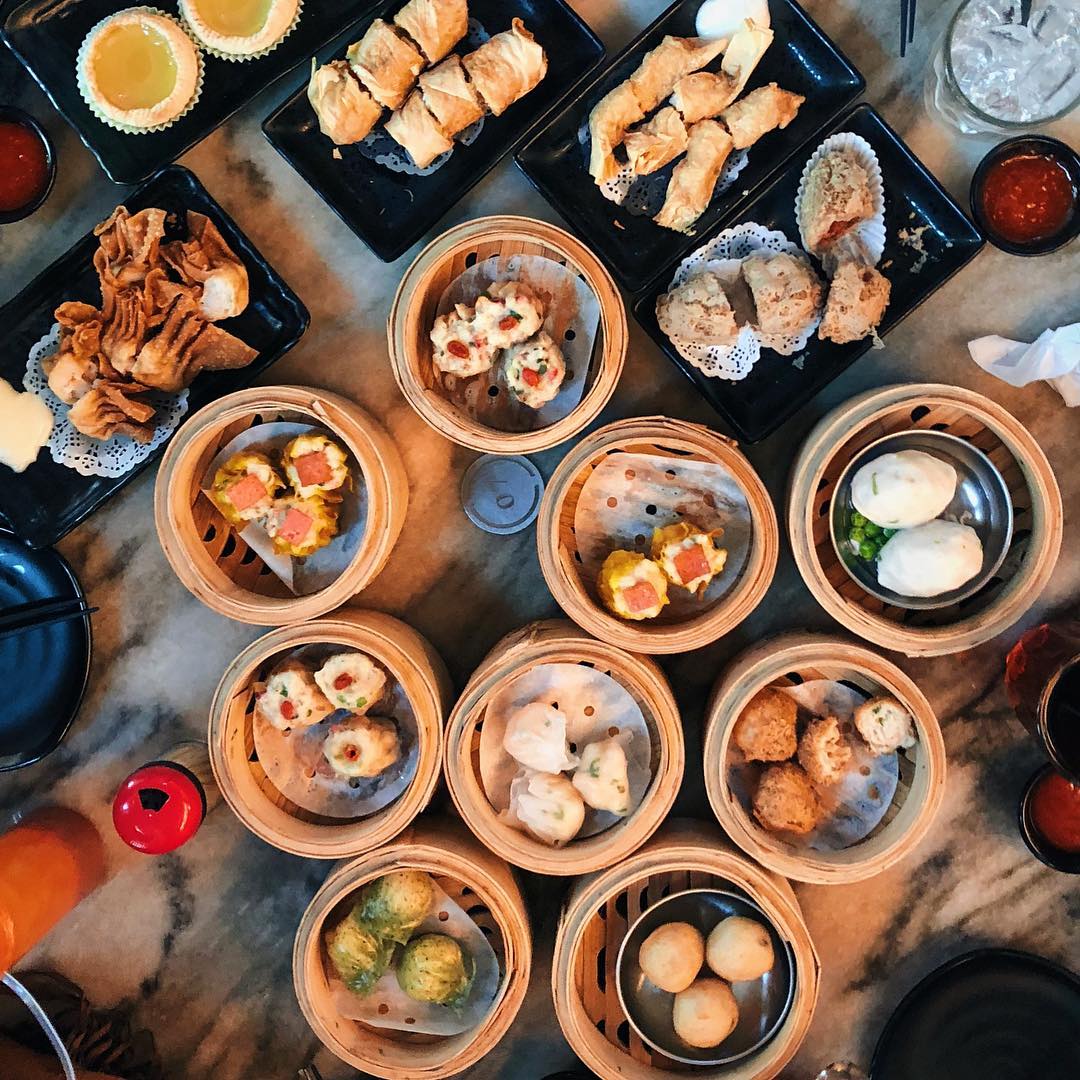 Address: 1, Lebuh Cecil Rae, Taman Canning, 31400 Ipoh, Negeri Perak.
Operating Hour:  6:30 a.m.-2:30 p.m. (Closed on Wednesdays)
#3 Sin Eng Heong Kaya Puff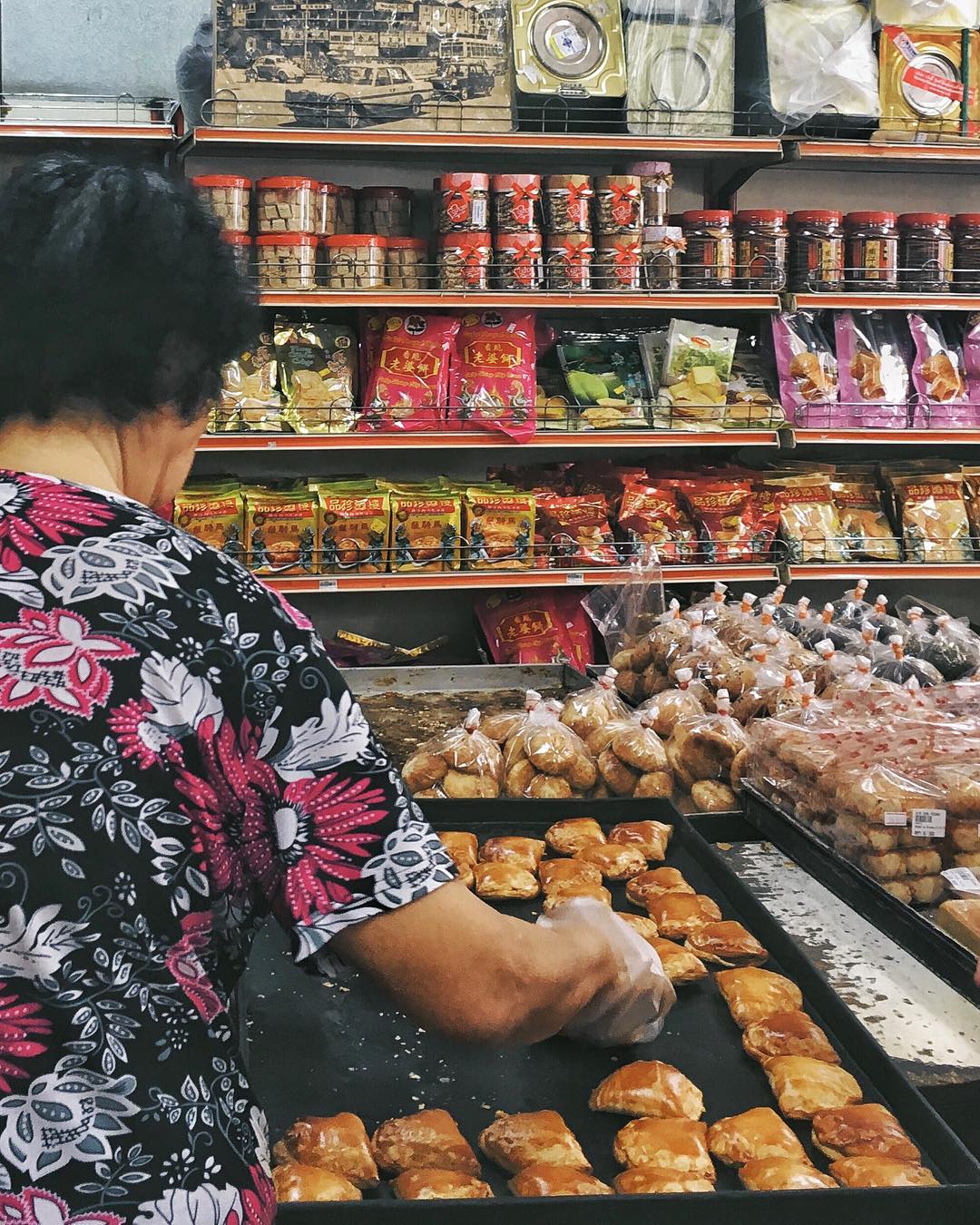 We must say Sin Eng Heong Kaya Puff is really famous in Ipoh yet remains quite hidden. Baking since 1961, Sin Eng Heong still remains a legend. Expect at least an hour wait during the weekend but definitely worth the queue.
You'll get to witness trays of freshly baked kaya puffs being packed and served. People would often get 30-40 pieces in one go, insane right? Try it for yourself, this is one of the things to eat in Ipoh that we truly recommend. The fillings are not too sweet and the skin is crispy and fluffy, RM1 for a piece of this goodness is a steal.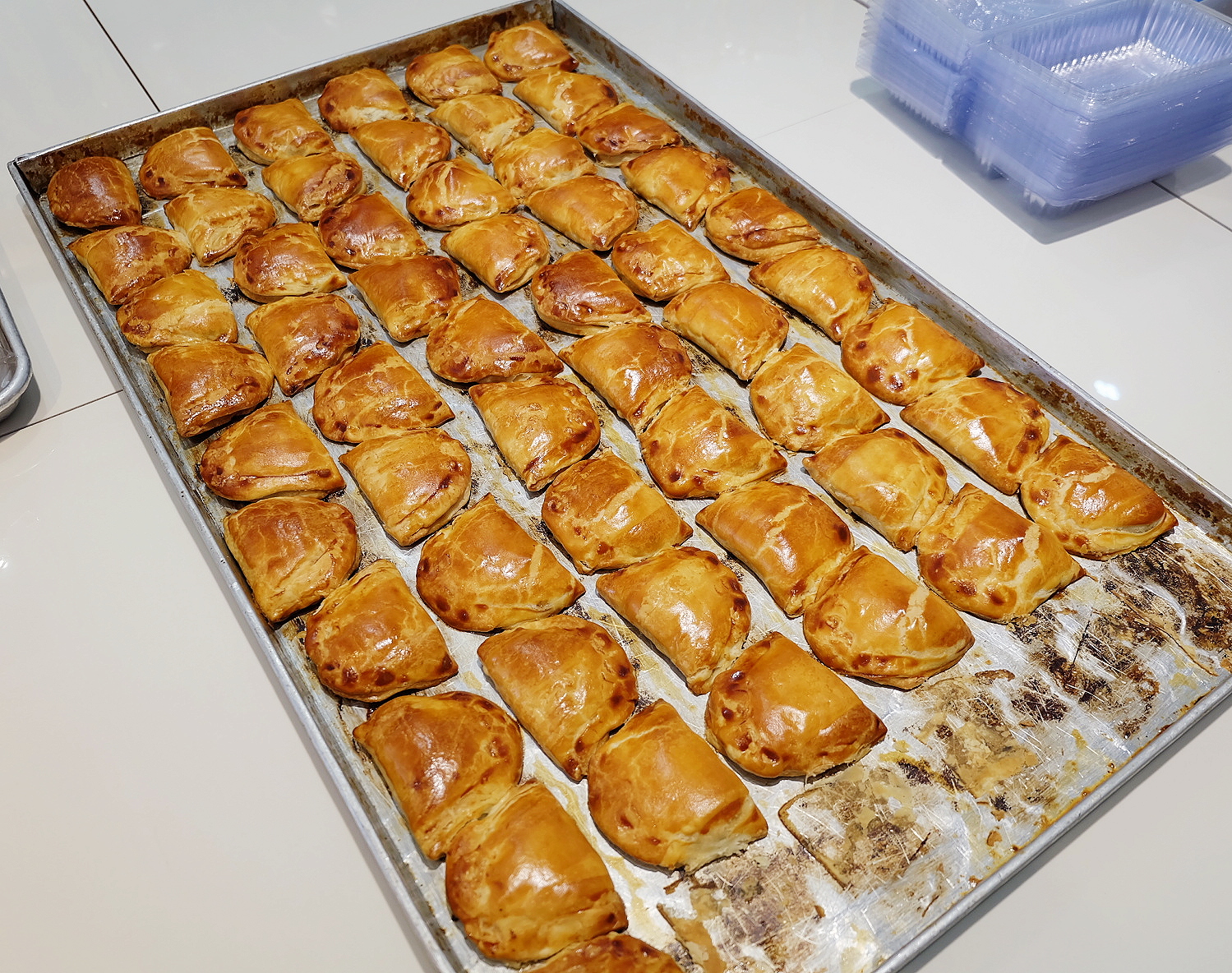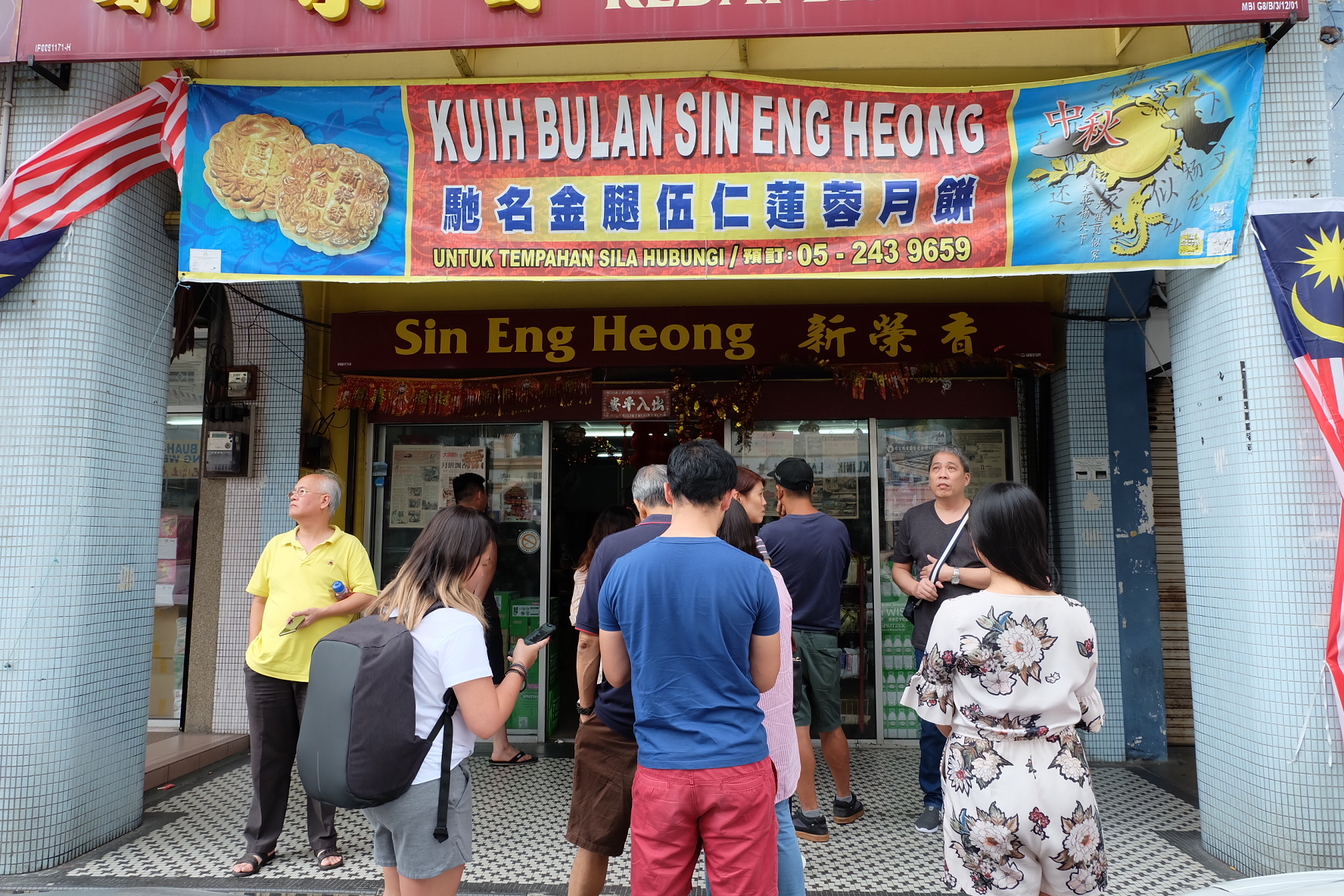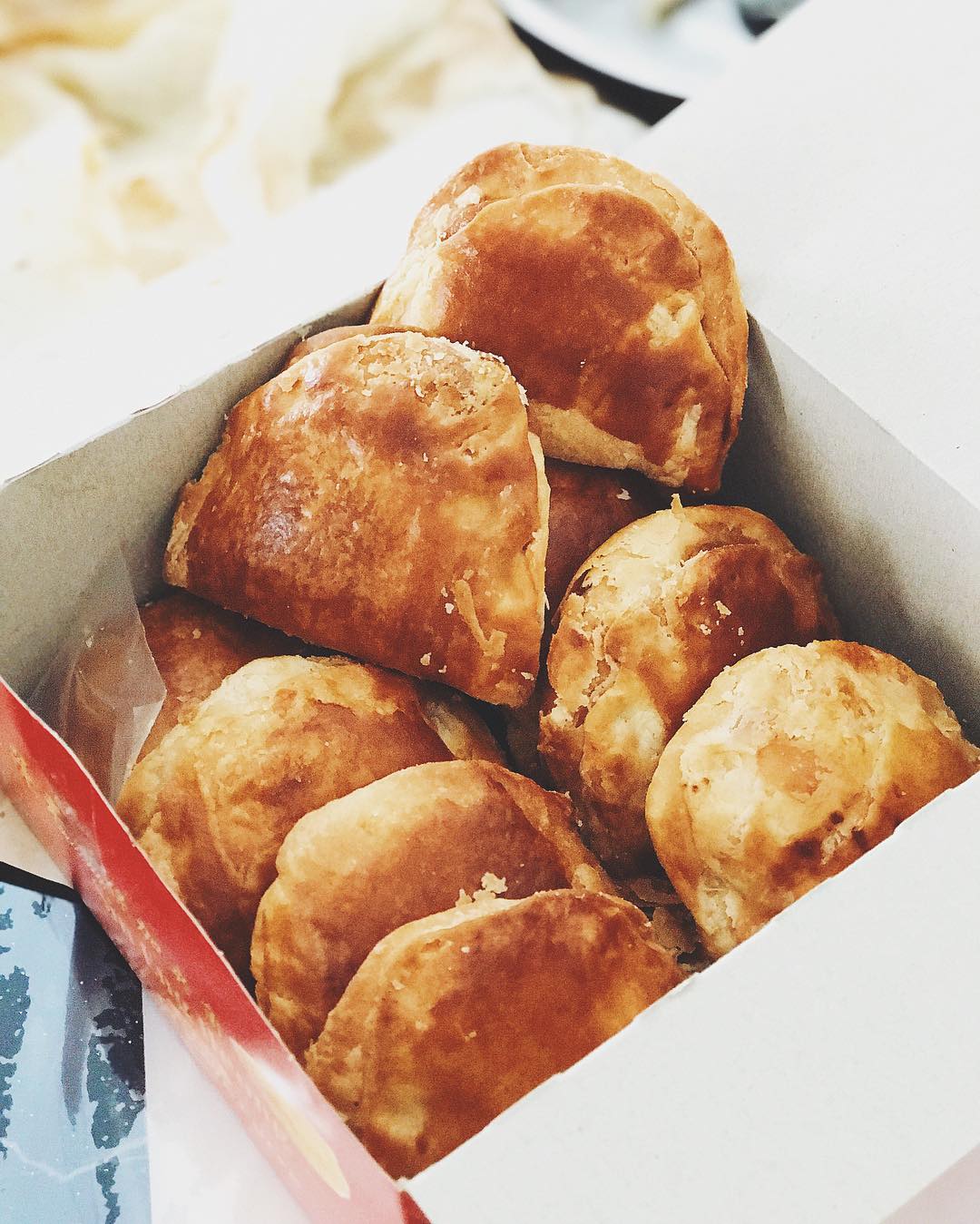 Address: 64, Jalan Mustapha Al-Bakry, Taman Jubilee, 30300 Ipoh, Negeri Perak.
Operating Hour: 9 a.m.-7 p.m. (Daily)
#4 Nam Heong White Coffee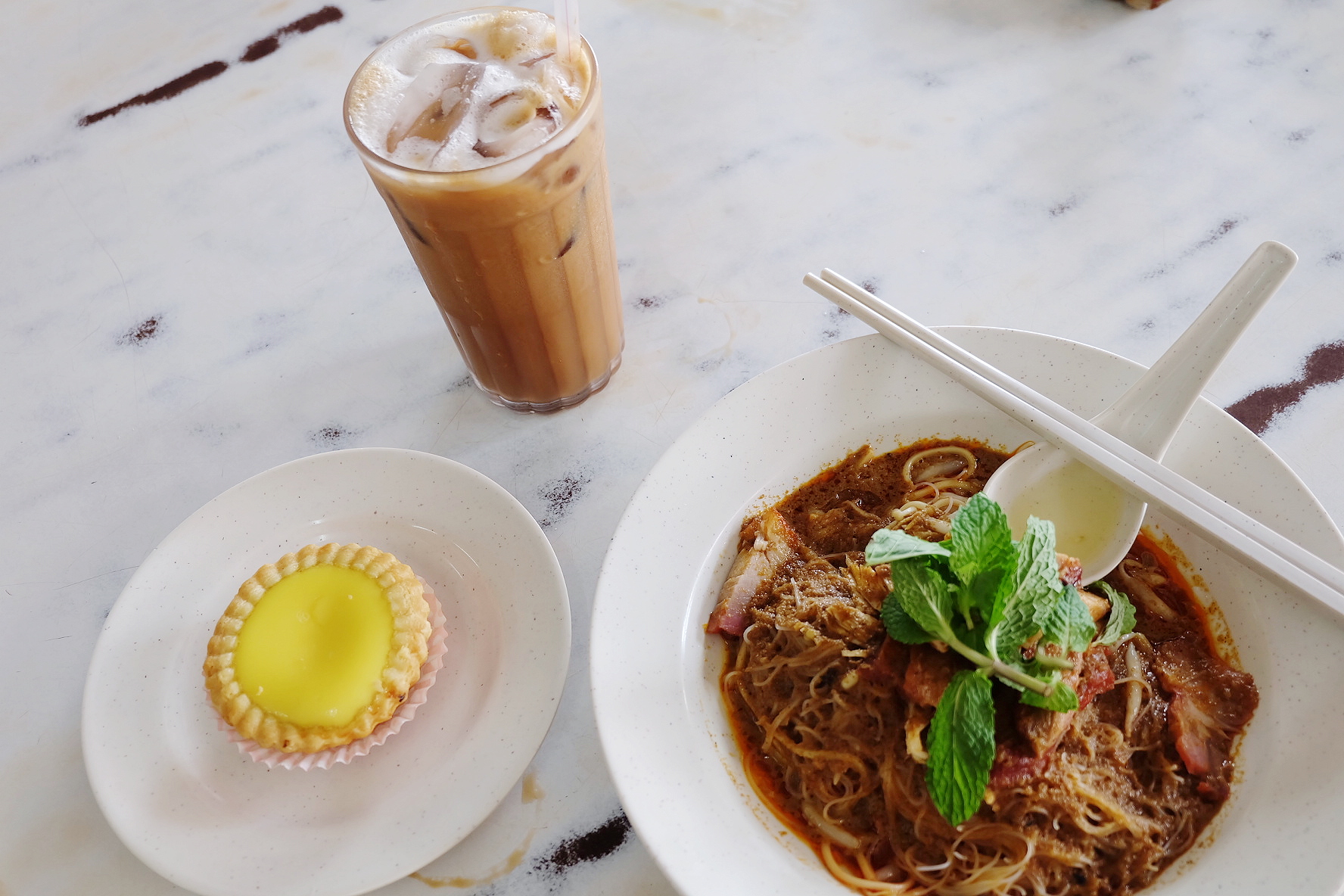 Flocked by both locals and tourists, this coffee shop claims the origin of White Coffee. While there are a few Nam Heong shops around including the famous one which serves you using robot. We find this one true to its authenticity.
They're famous for their egg tarts and white coffee. We thought the egg tarts are decent but the white coffee is indeed something. Rich, aromatic and slightly charred, the coffee lingers in your mouth giving you an acidic sweet aftertaste. We also want to highlight their dry curry noodle, the gravy is great, not too spicy and has a distinct coconut flavour. Nam Heong is truly one of the things to eat in Ipoh that you shouldn't miss.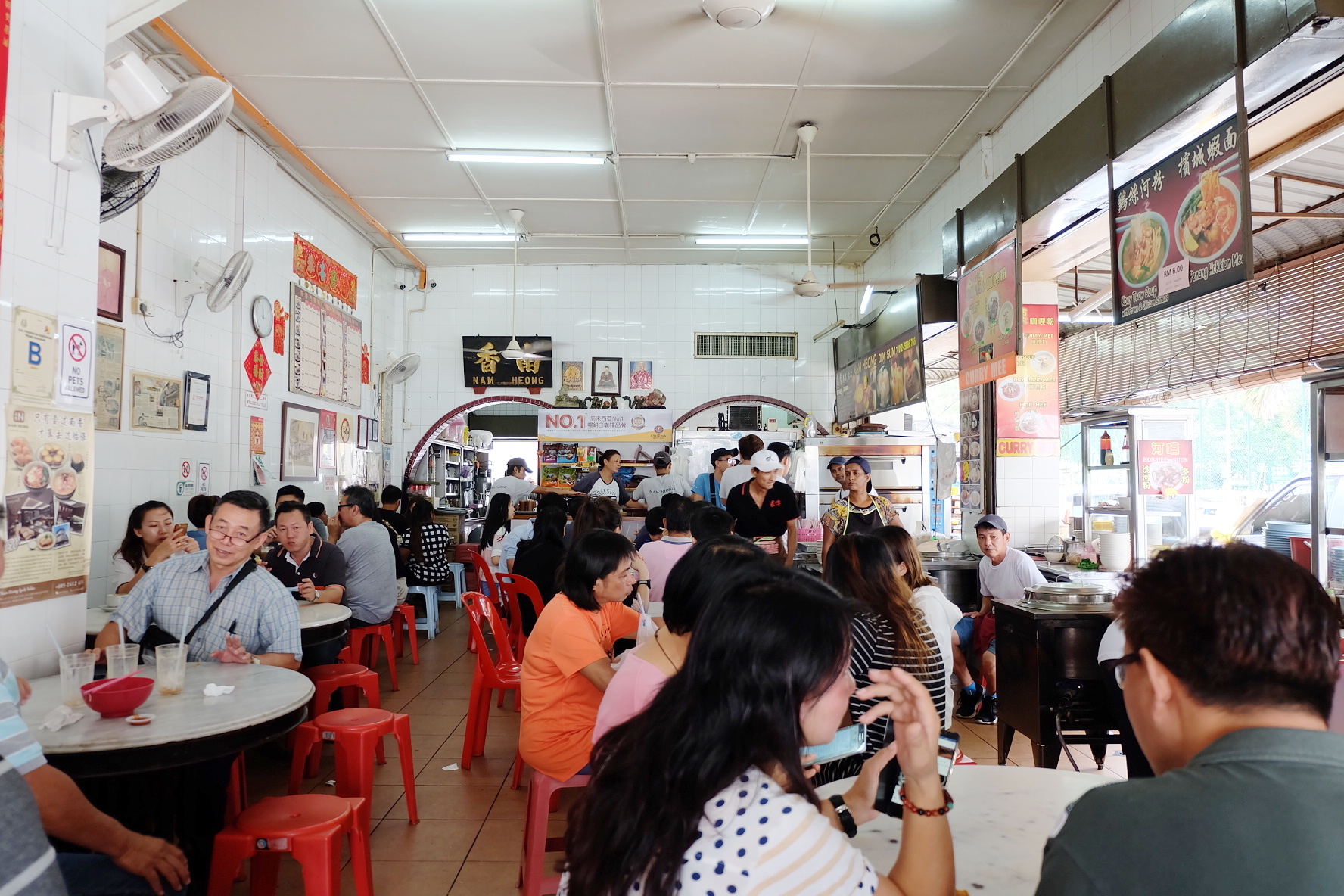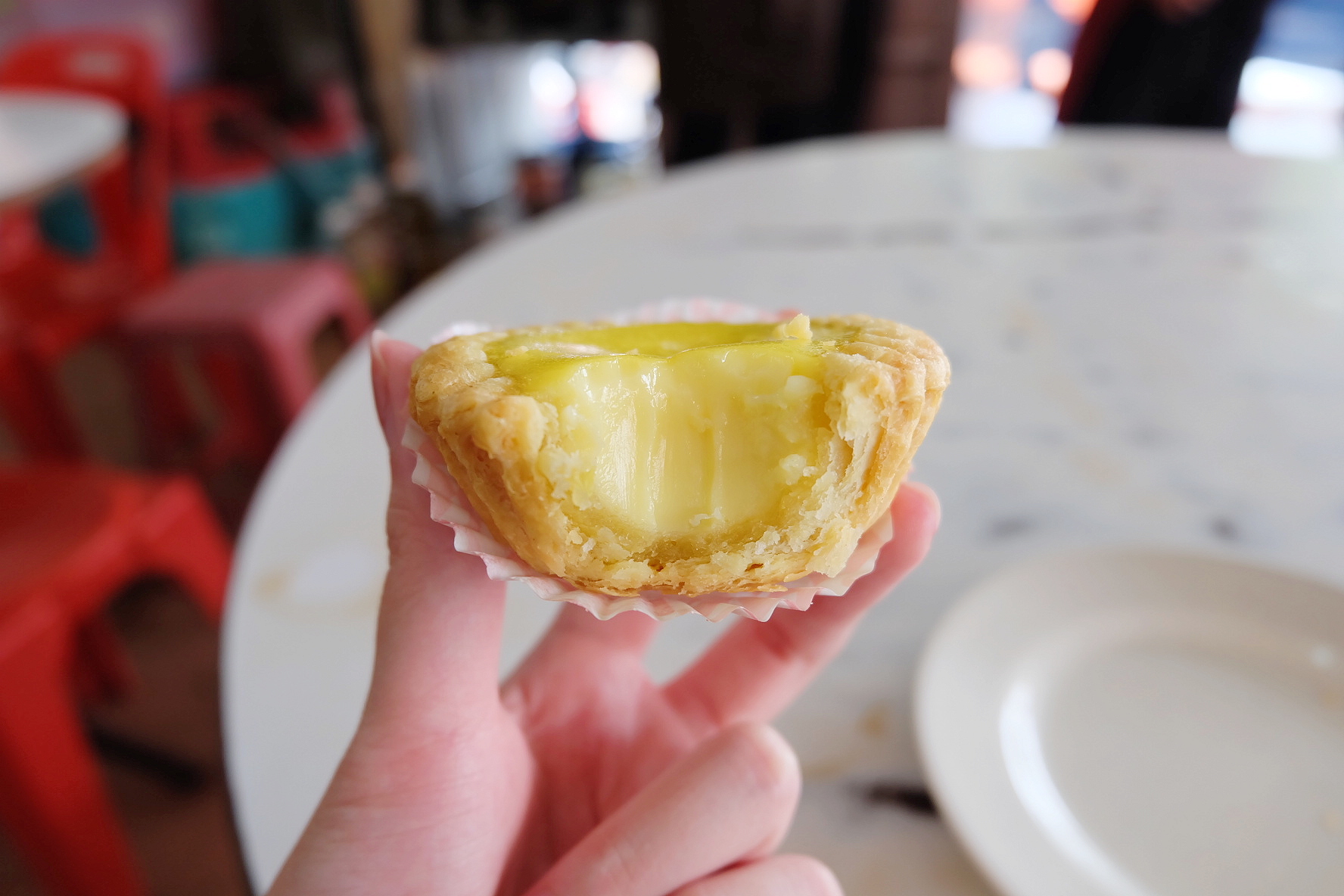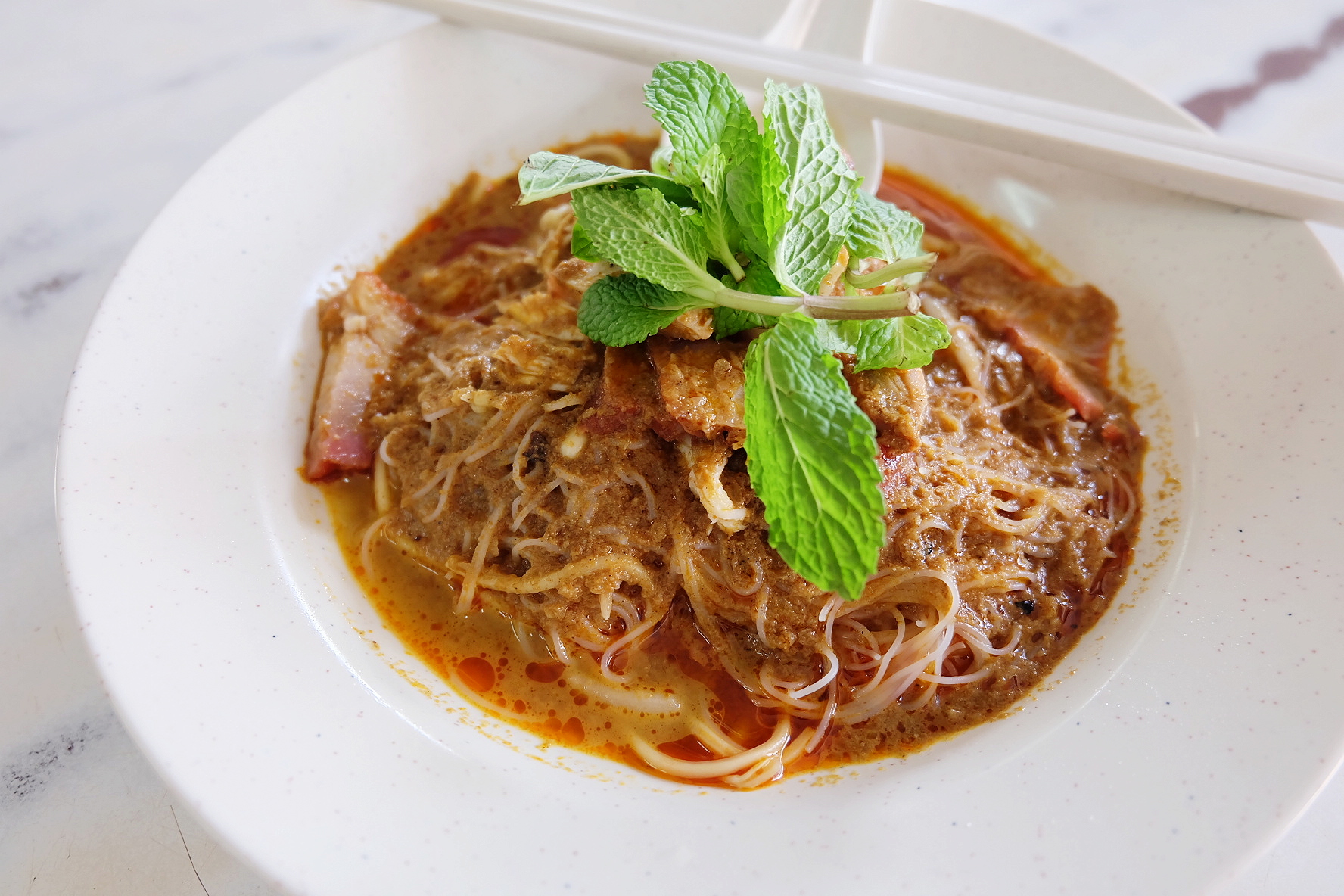 Address: 2, Jalan Bandar Timah, 30000 Ipoh, Negeri Perak.
Operating Hour: 7 p.m.-5:30 p.m. (Daily)
#5 滑鸡皇 Restaurant Huat Chicken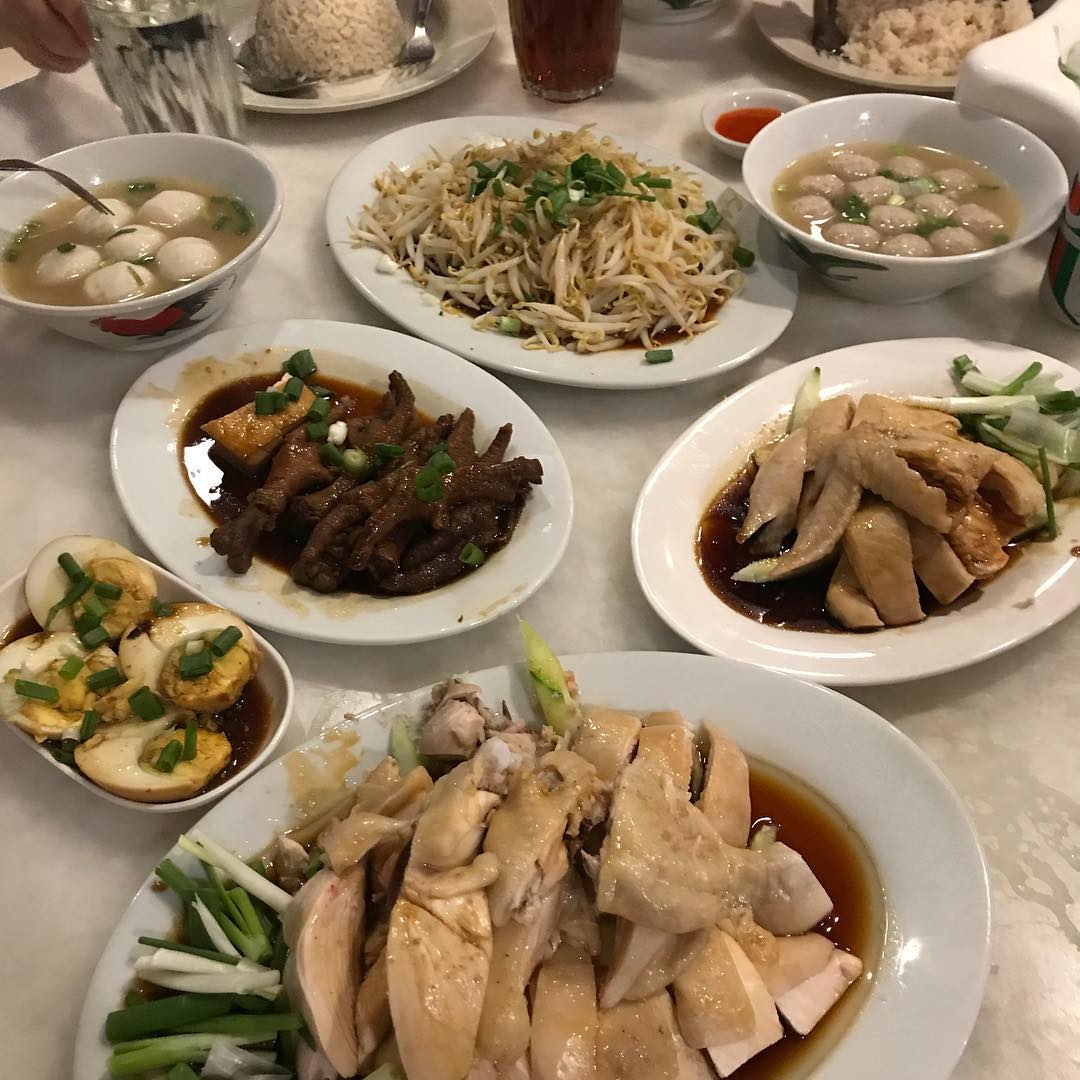 It's no secret that kai si hor fun (shredded chicken noodle) is a staple in some of the things to eat in Ipoh. While there are many places that offer this dish, many are just "famous." Huat Chicken, on the other hand, is on our list.
You know it's something when they open up a restaurant dedicated to selling kai si hor fun. Their broth is thick and aromatic, not those bland, clear soup. Portion wise is just right with the generous amount of ingredients. Comfortable, chilly ambience is also a plus point. The only downside is their service, which seems to be the attitude of Ipohians.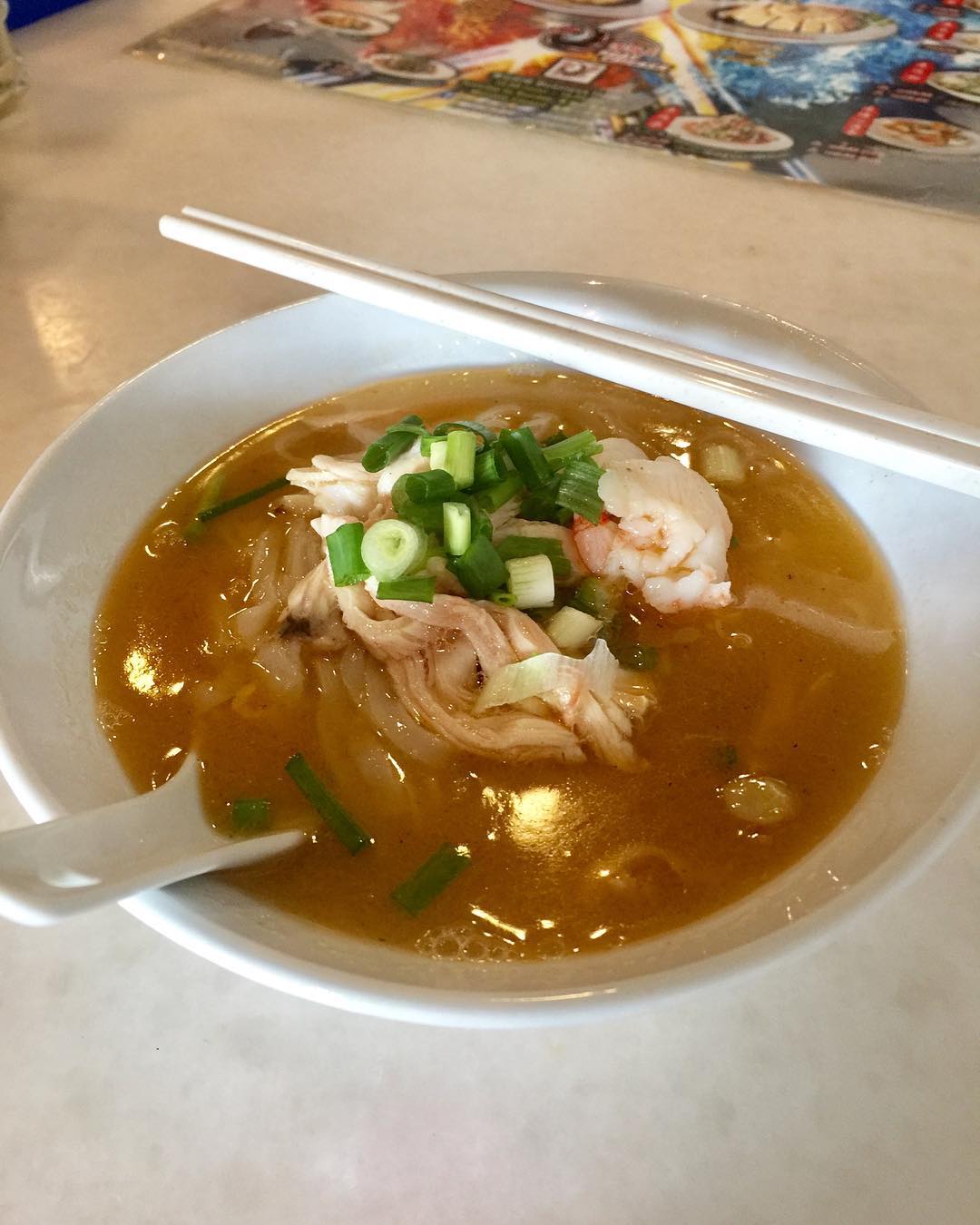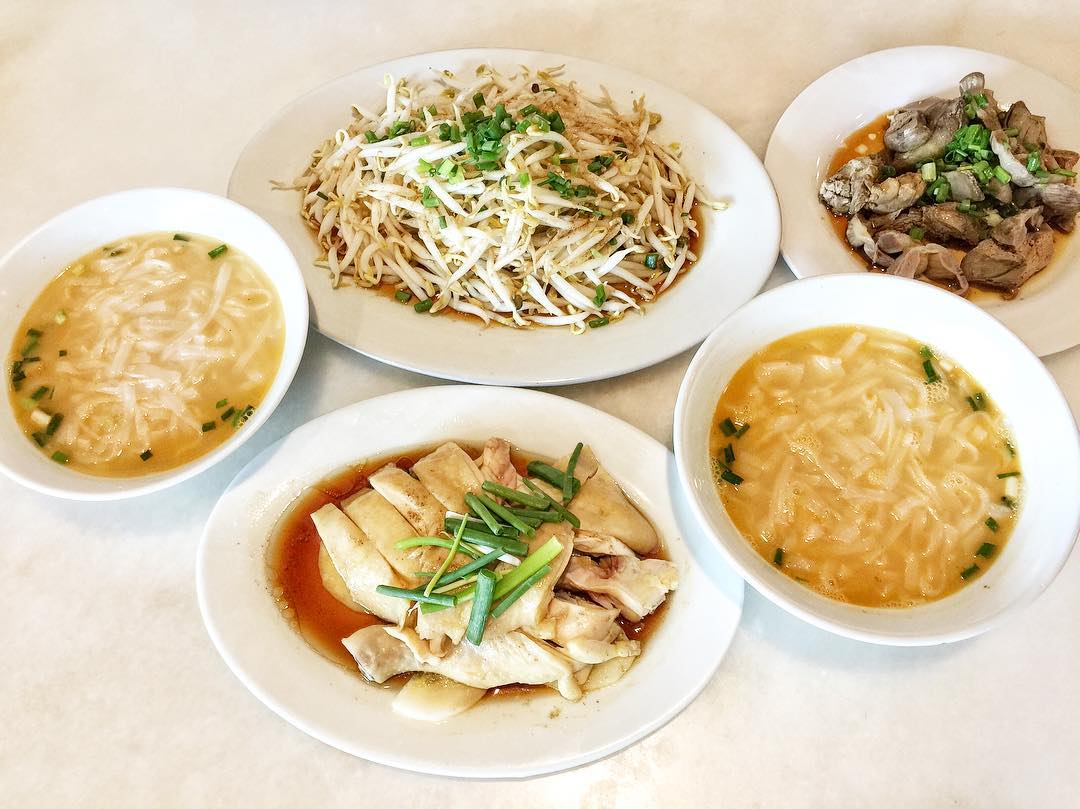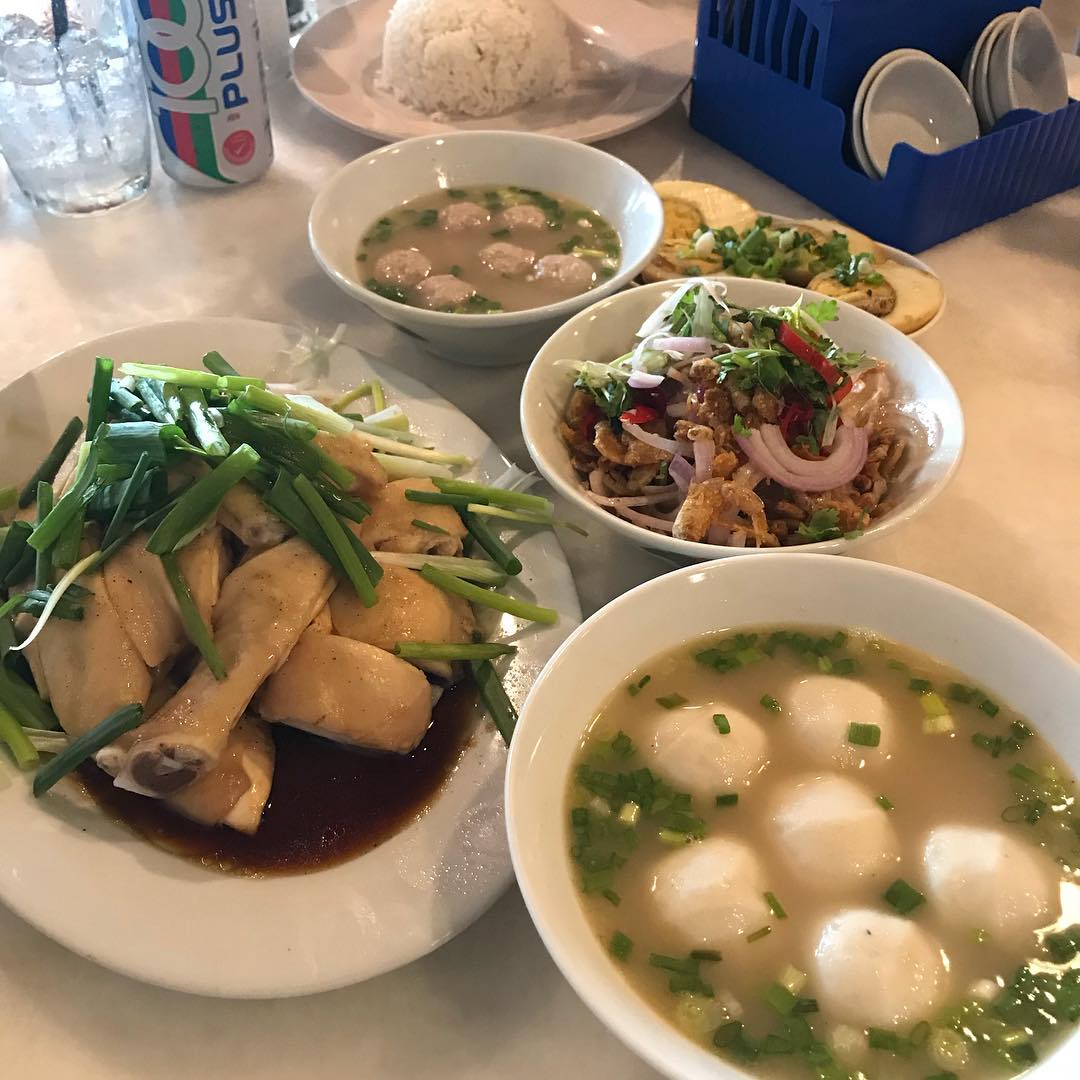 Address: NO.4, Jalan Medan Ipoh 1C, Medan Ipoh Bestari, 31400 Ipoh, Perak.
Operating Hour: 12 p.m.-10 p.m. (Closed on Mondays)
#6 Canning Garden Chee Cheong Fun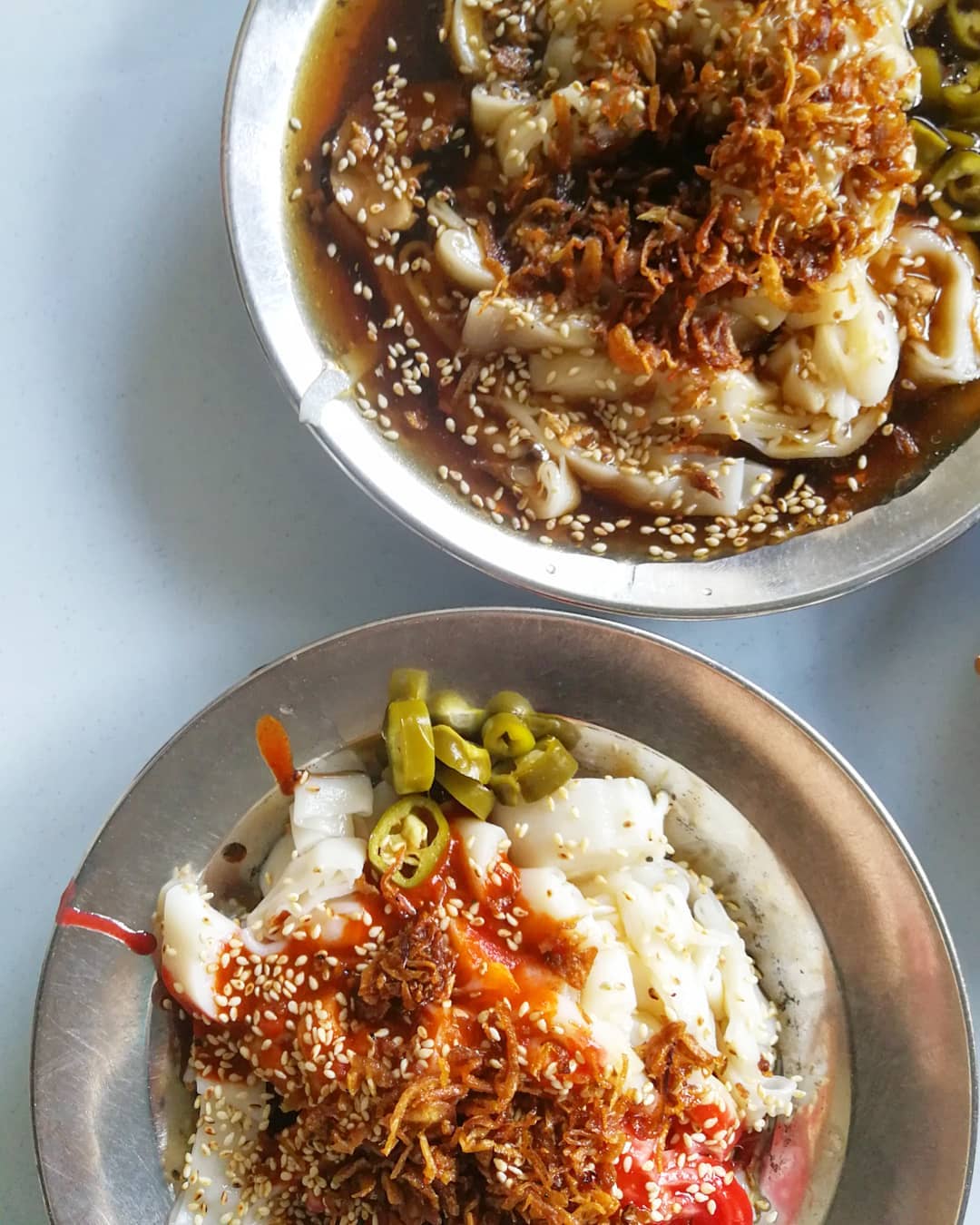 "What Chee Cheong Fun in Ipoh? Famous meh?" Apparently is part of the iconic food in Ipoh. With over 40 years of history and experience, this place cooks up some seriously good chee cheong fun. Ipoh's version of Chee Cheong Fun leans towards Hong Kong style, which are drenched wet in sauces and condiments. Sweet sauce, onion oil, fried shallots, chili paste and sesame seeds are just part of it. The highlight has to be the chee cheong fun itself, silky smooth and thin.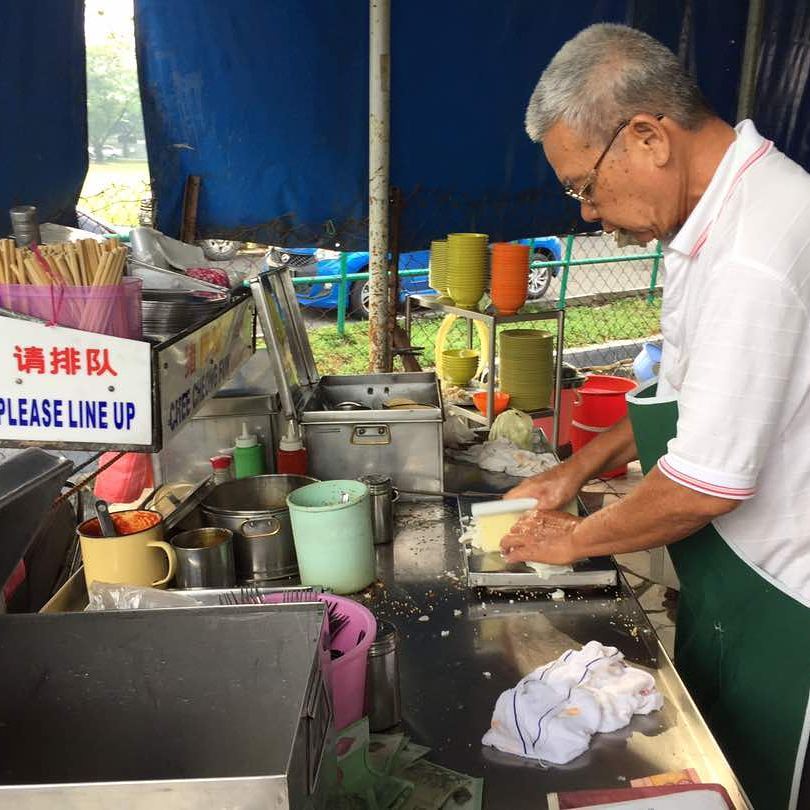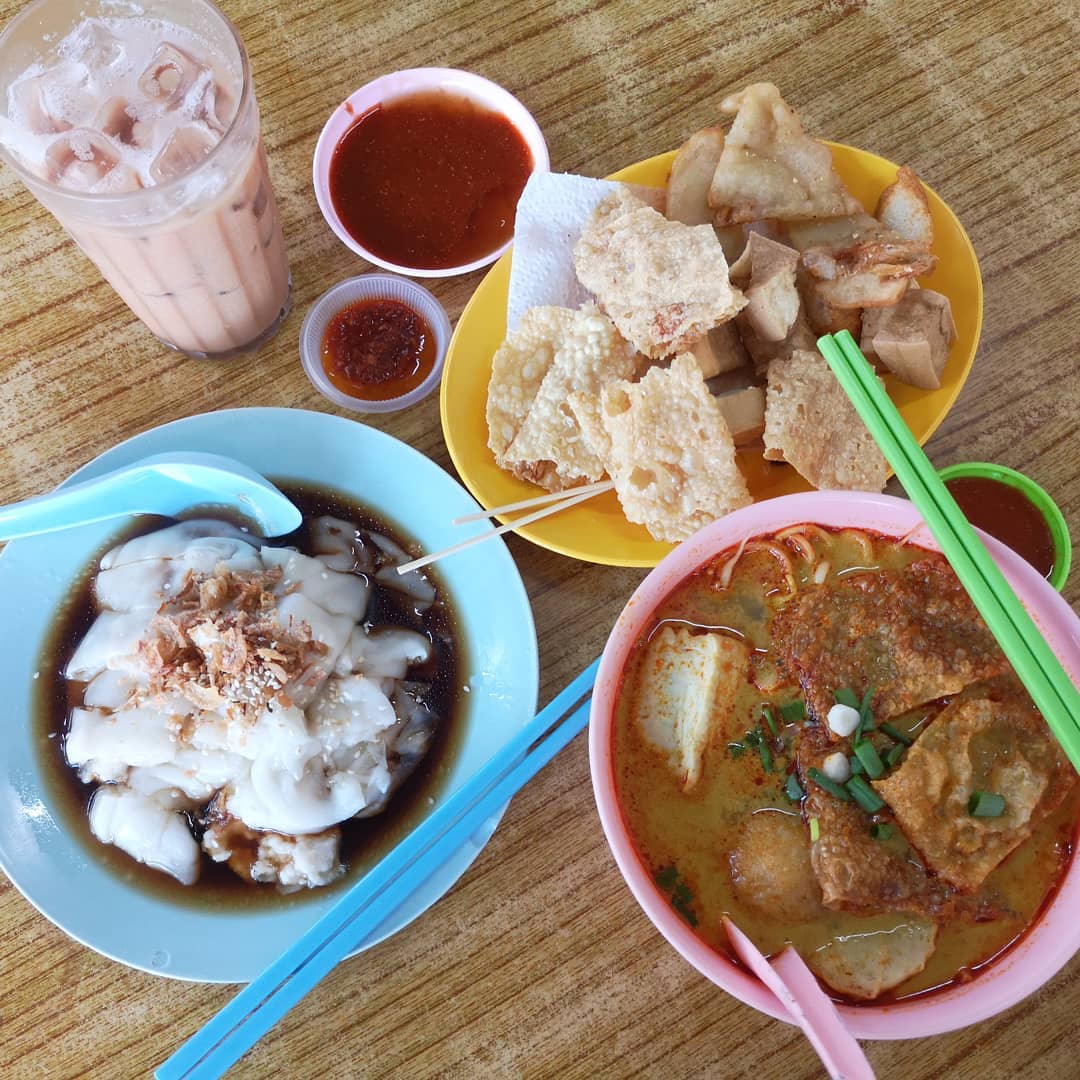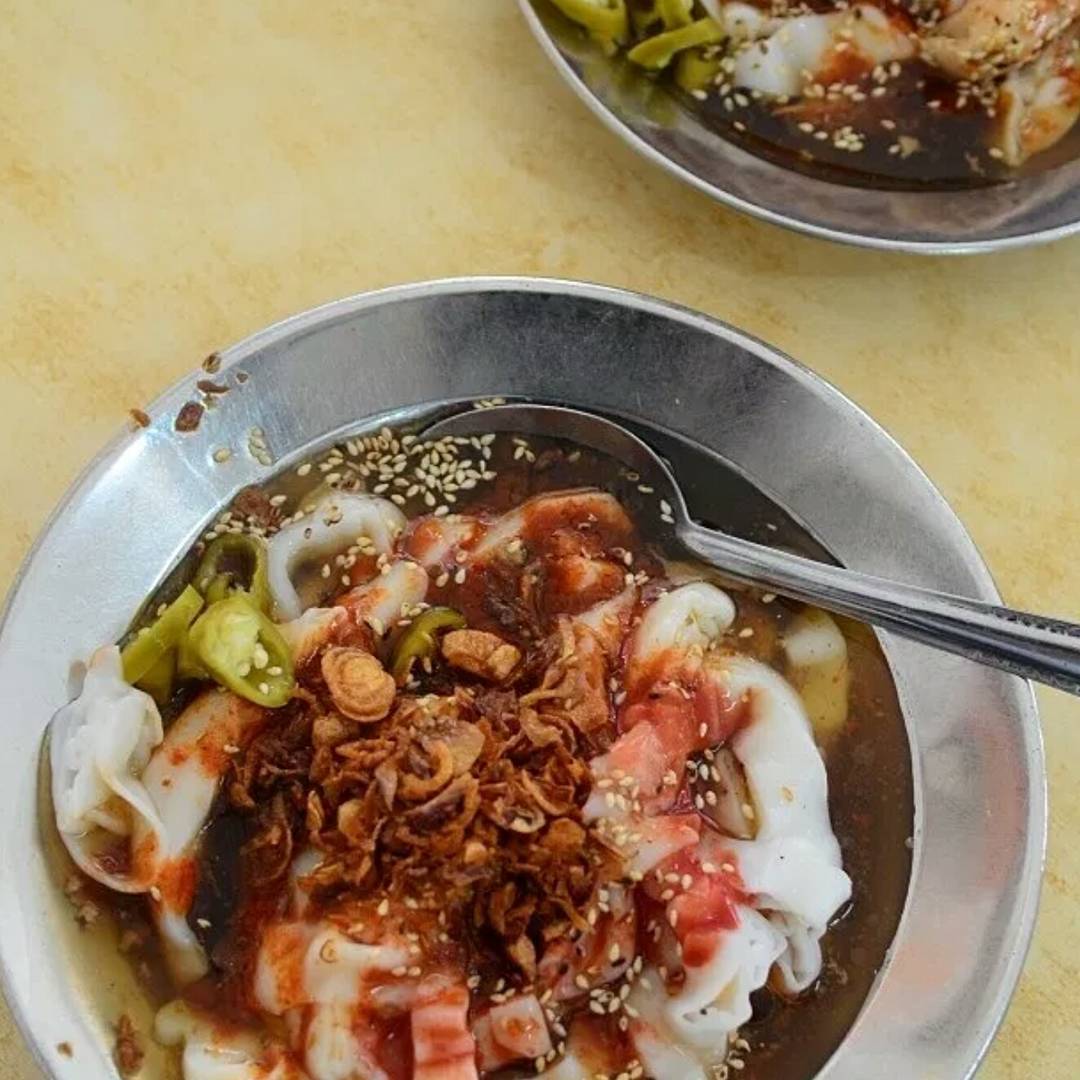 Address: 5, Lorong Cecil Rae, Taman Canning, 31400 Ipoh, Negeri Perak.
Operating Hour: 7 a.m.-11 a.m. (Daily)
#7 Funny Mountain Soya Beancurd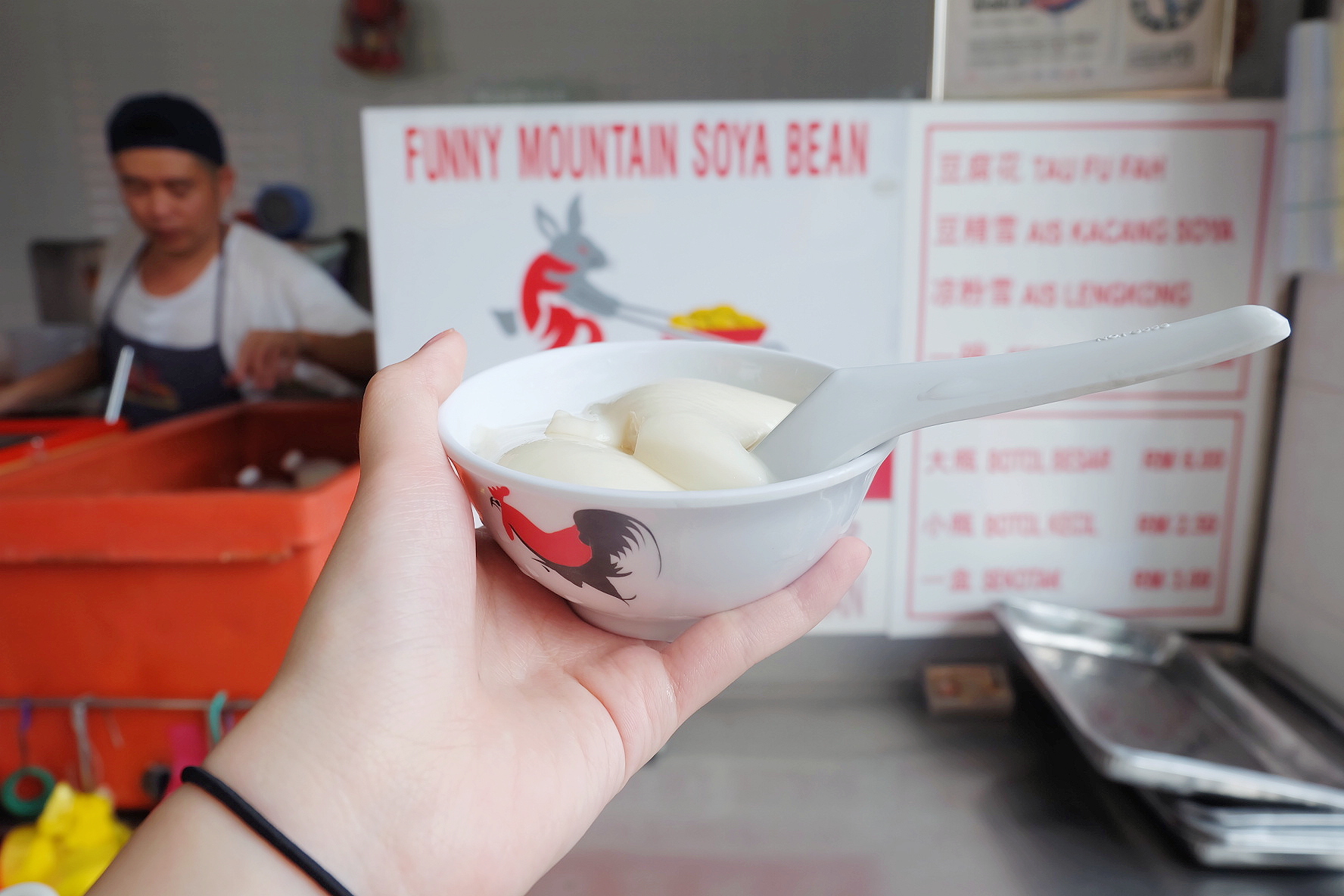 Your Ipoh trip isn't complete without a bowl or two of soy beancurd. Funny Mountain is the famous soya beancurd spot amongst all, and they're famous for a reason. Welcoming, friendly service with a good bowl of beancurd to beat the heat.
Their tau hua (beancurd) is relatively smooth, though they only offer it with white sugar syrup and not brown. They only serve hot tau hua, but you can add in a little soy milk to cool it down, which taste just as good as well. Funny Mountain stays in our "things to eat in Ipoh" list despite some negative reviews.
*Pork-free*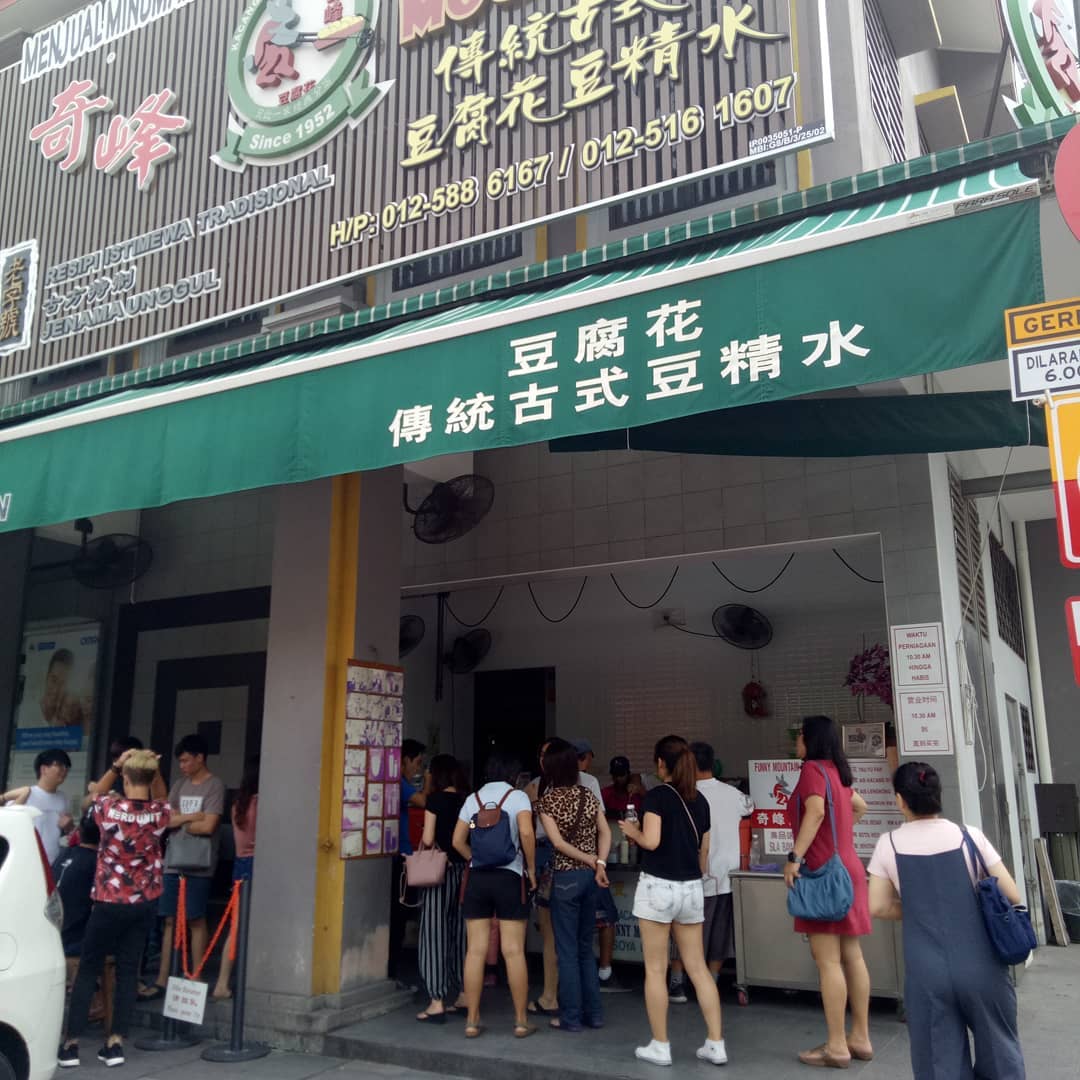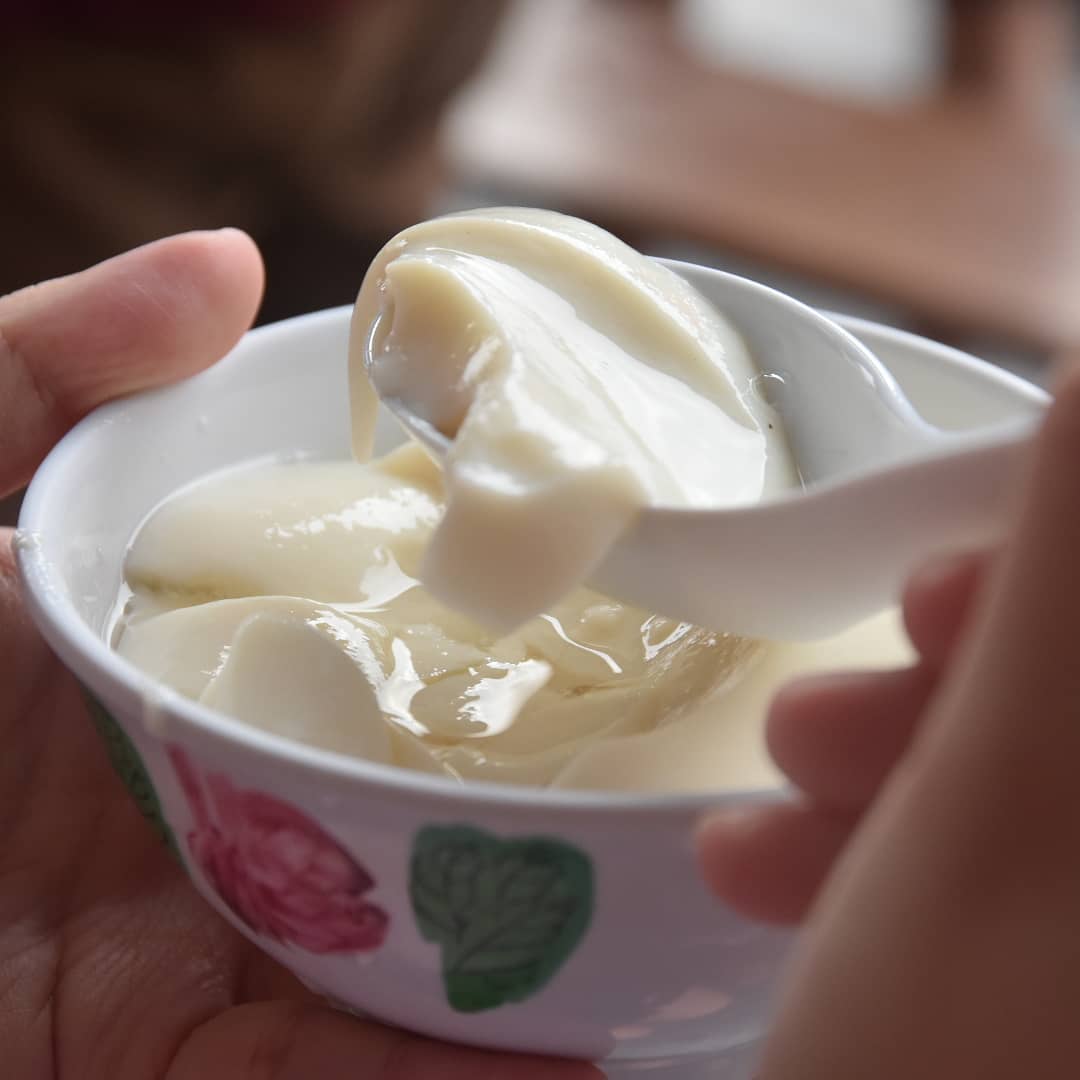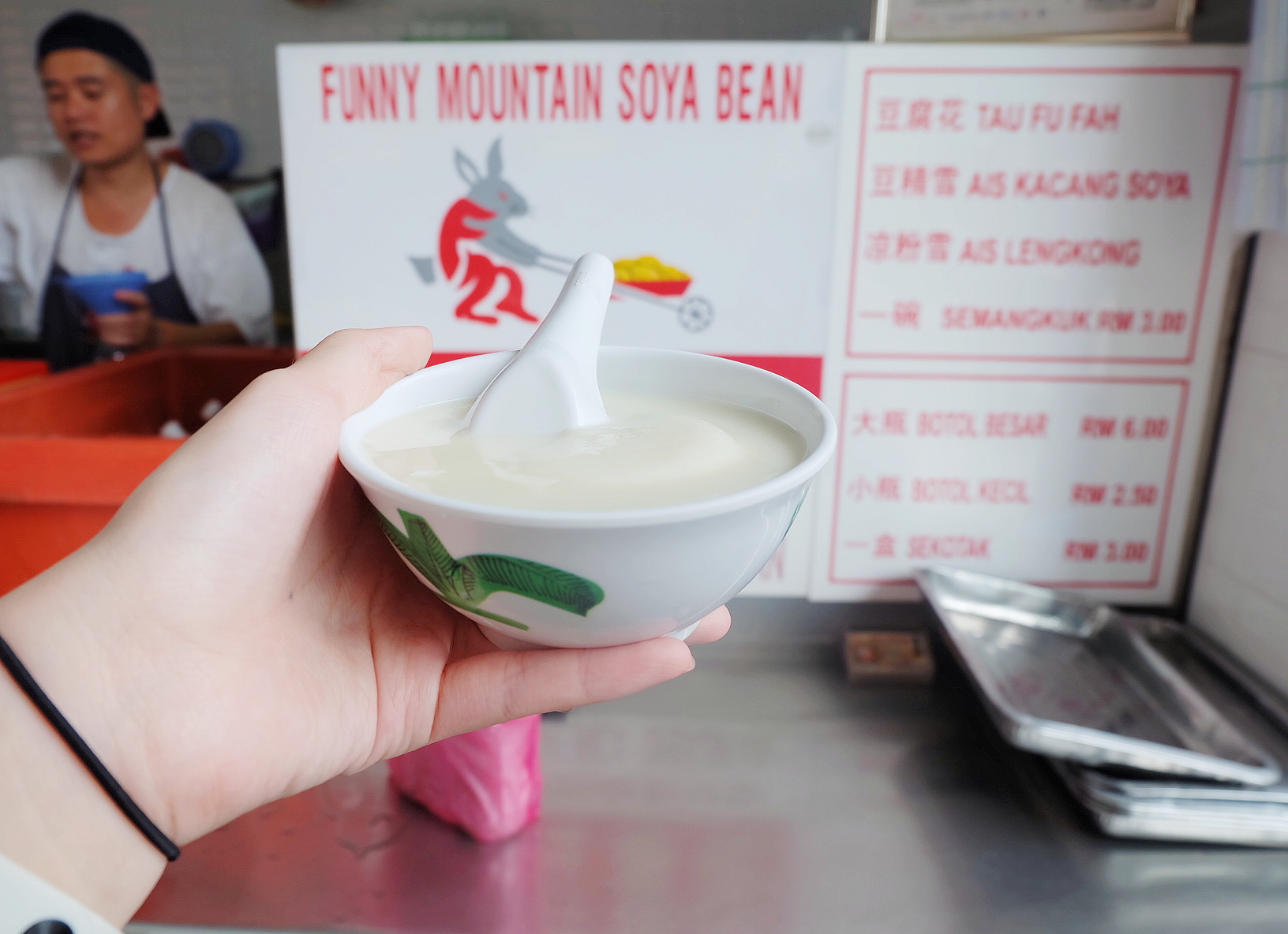 Address:  50, Jalan Mustapa Al-bakri, Taman Jubilee, 30300 Ipoh, Negeri Perak.
Operating Hour: 10 a.m.-7:30 p.m. (Closed on Tuesdays)
#8 Nasi Kandar Ayam Merah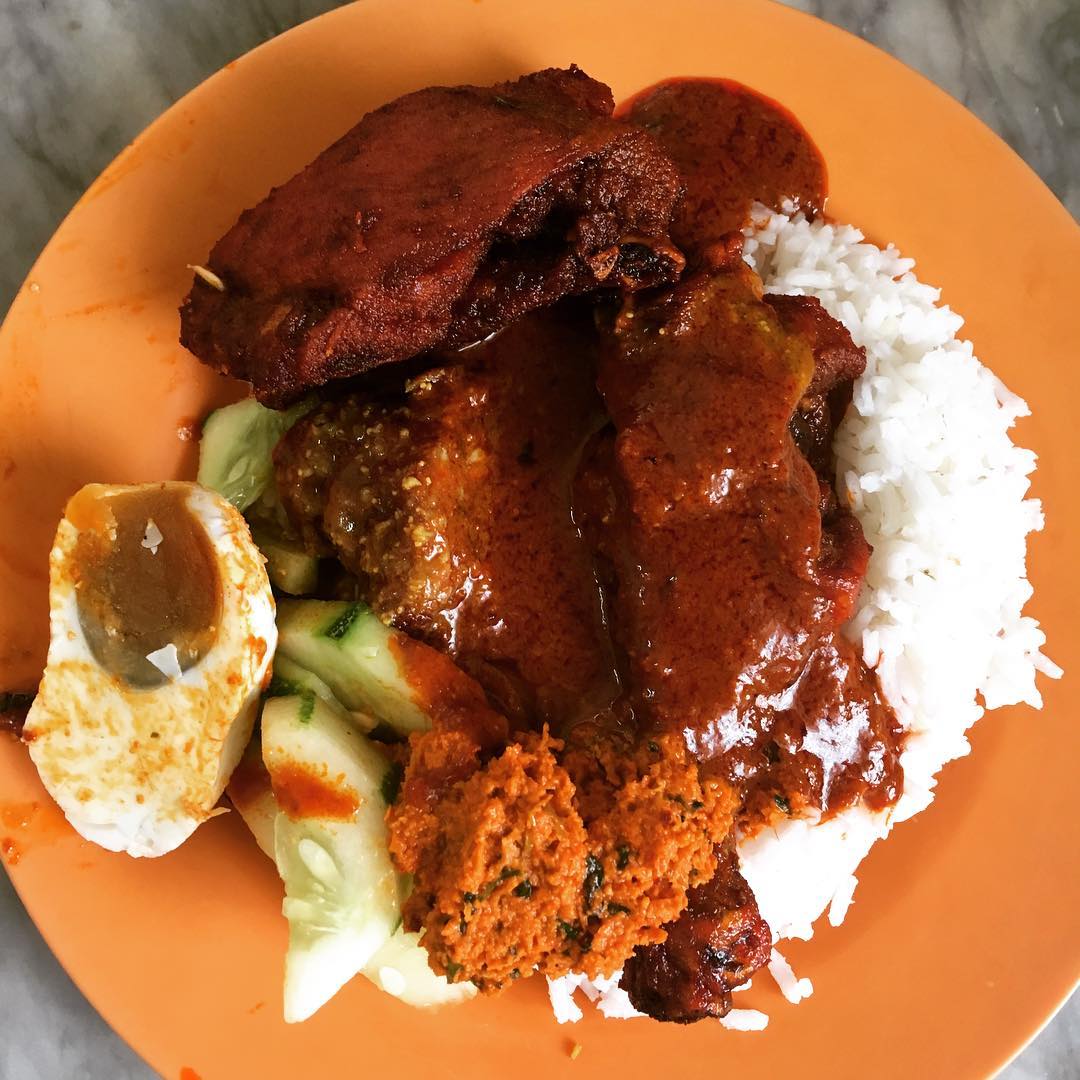 Better known as nasi ganja, ganja means a type of drug but fred not as no drugs are used, just a metaphor. Tucked in Yong Suan coffee shop is this nasi kandar stall that are constantly flocked by locals and tourists. Their wide array of dishes to choose from relatively cheap price prices is one of the highlights. Do ask for "kuah campur banjir" for that extra kick, their gravy is what sets themselves apart from others. Truly addictive, and is definitely one of the best things to eat in Ipoh.
*Pork-free*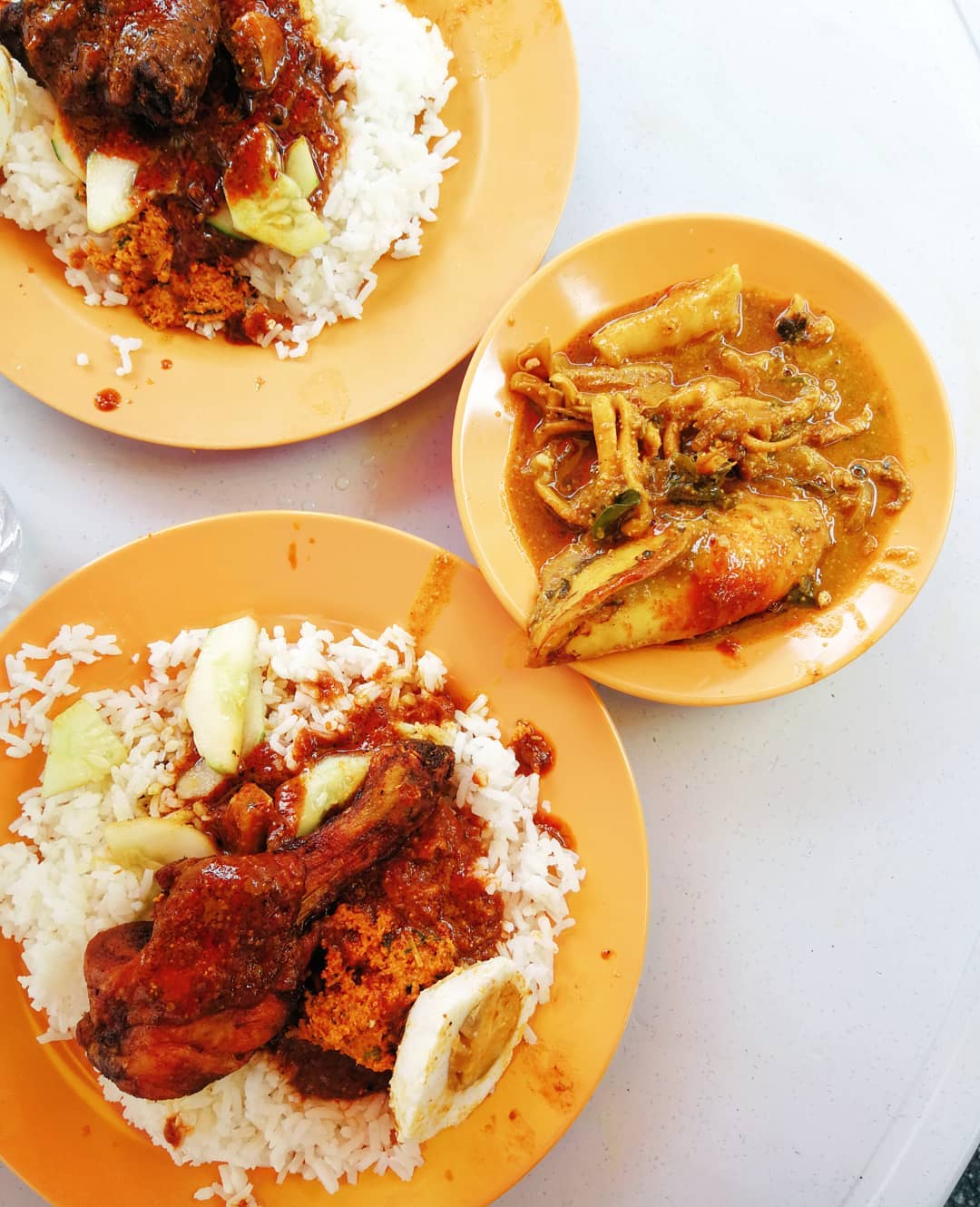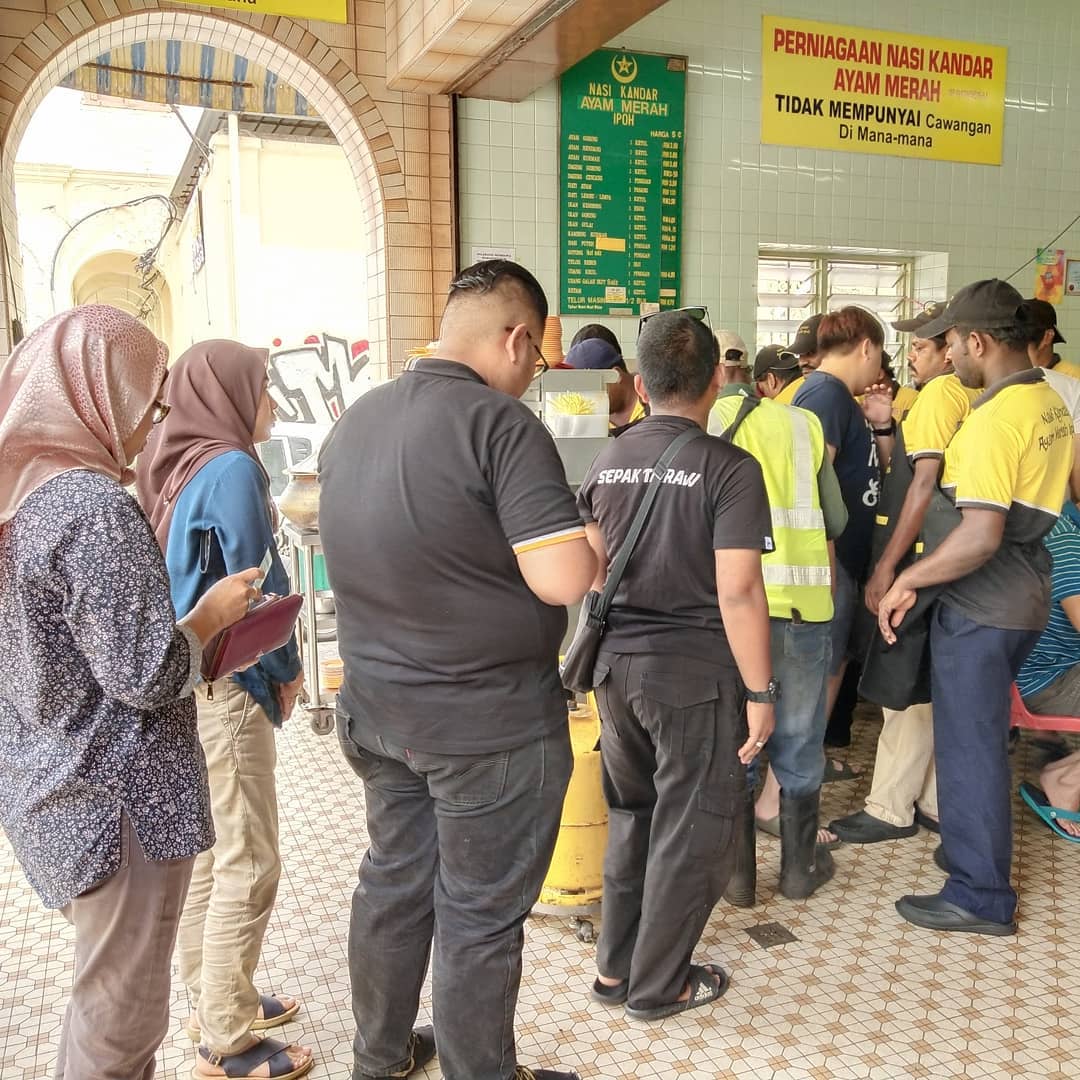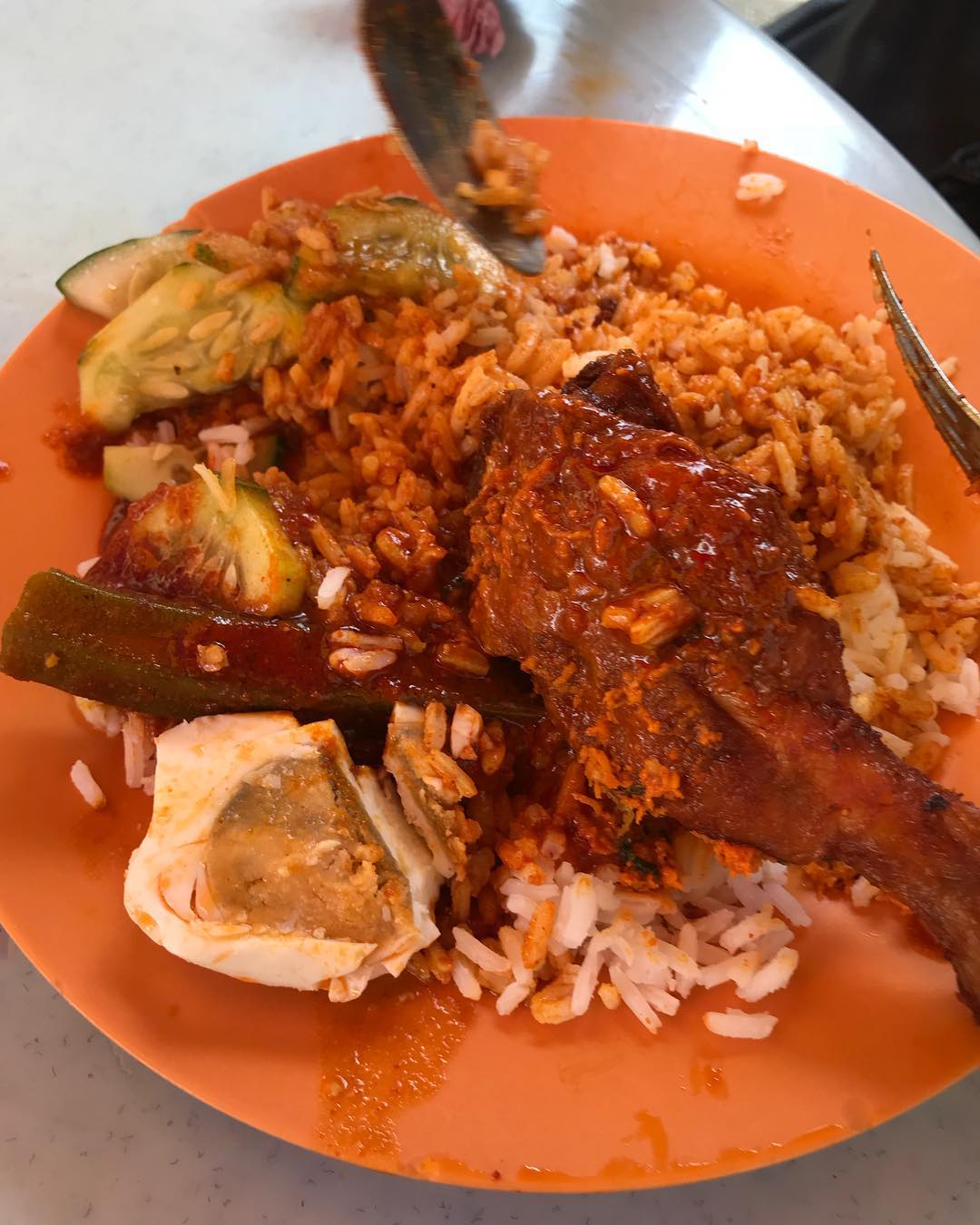 Address: 2, Jalan Yang Kalsom, Taman Jubilee, 30300 Ipoh, Negeri Perak.
Operating Hour: 9:30 a.m.-6 p.m. (Daily)
#9 Ching Han Guan Biscuit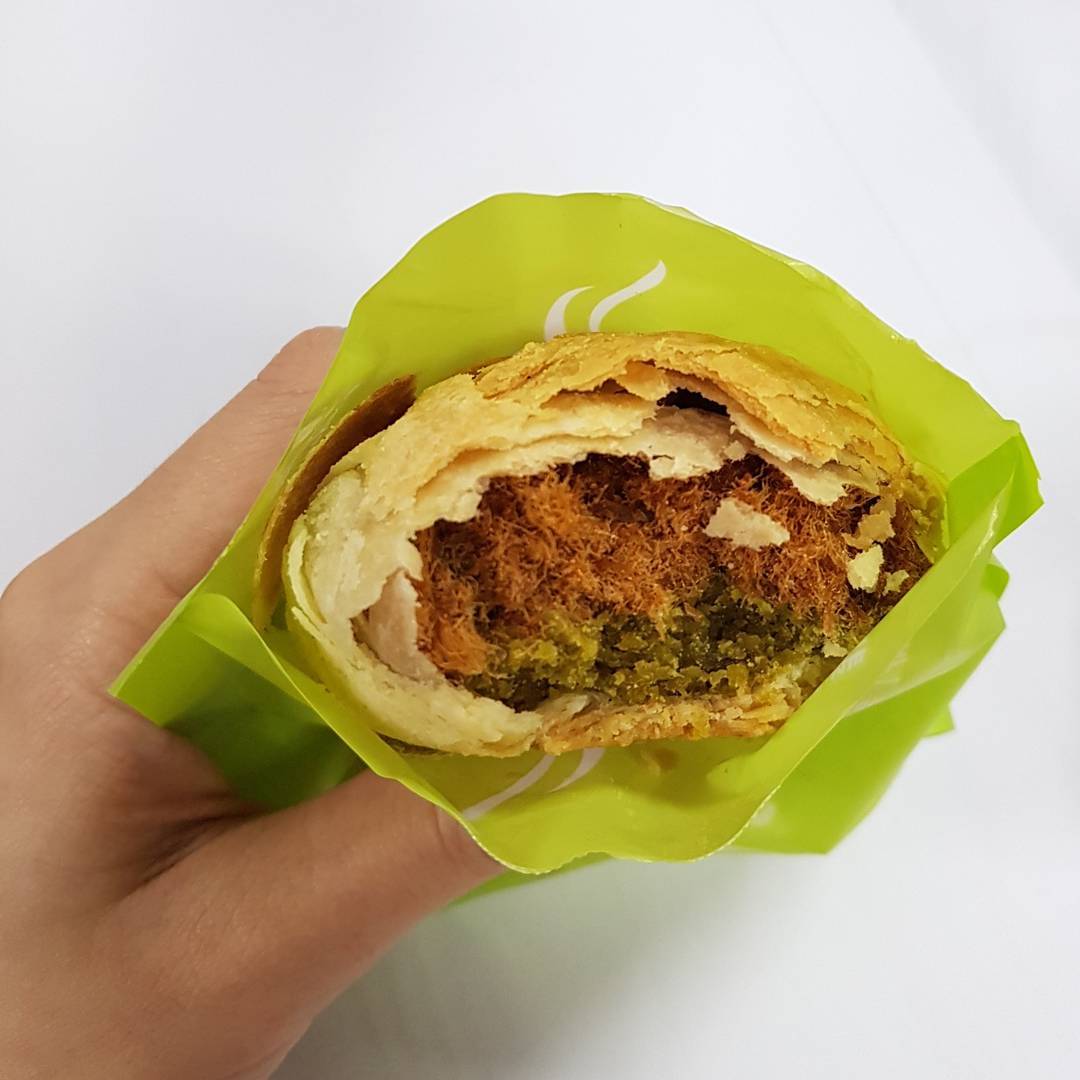 Besides the famous kaya puff, Ching Han Guan is also another pastry shop that we adore. Selling traditional pastries since 1949, our favorite goes to their signature Meat Floss Lotus Paste Biscuit. Fluffy skin on the outside, meat floss on the inside and lotus paste right in the center, it has a lot of texture and flavors in one bite.
Sweet, fragrant with notes of saltiness from the meat floss, heavenly. Try out their pandan and salted egg version as well, they're just as good. Though prices are on the higher side, it's perfect as gifts or souvenir, and take note that they sell out fast, so make sure to be there early.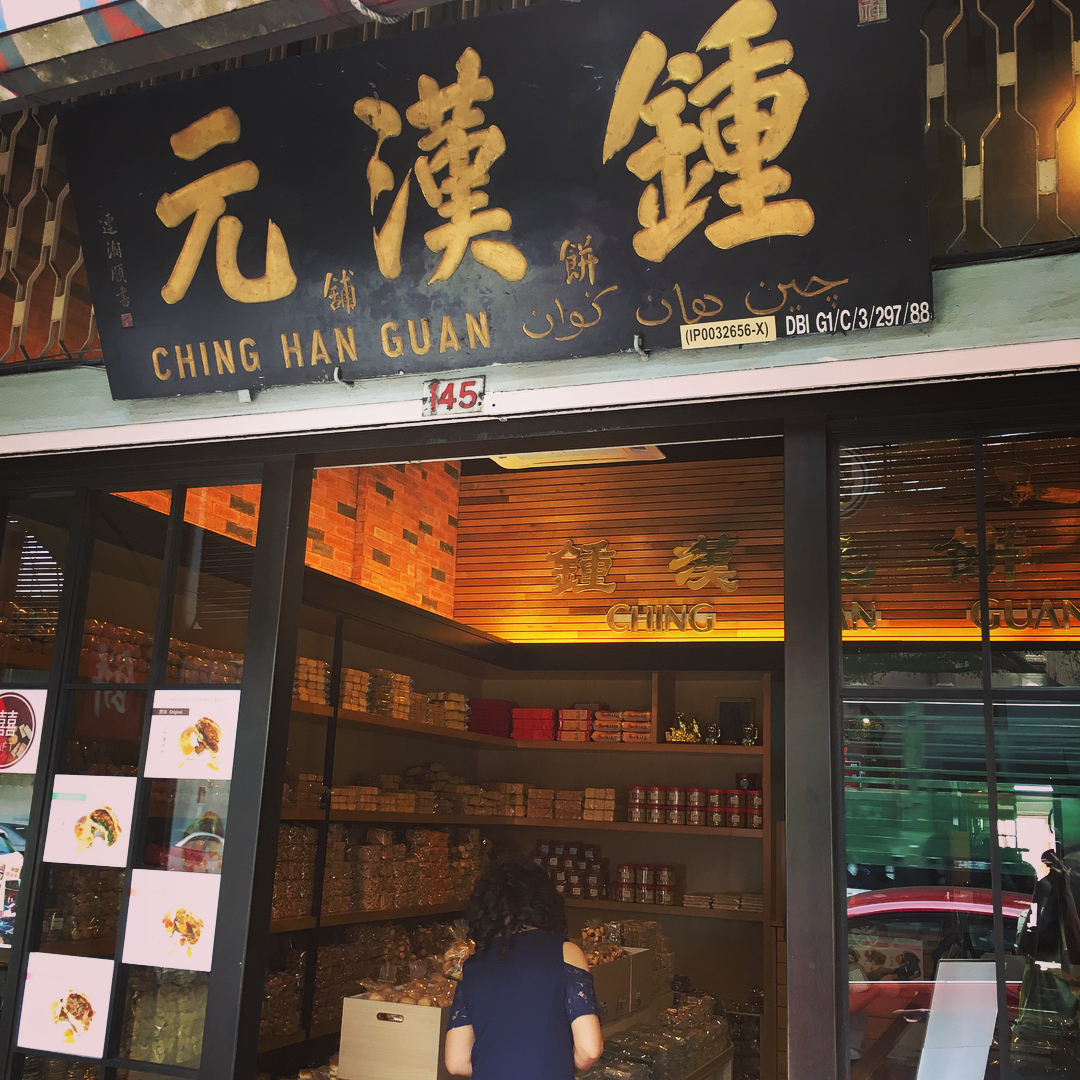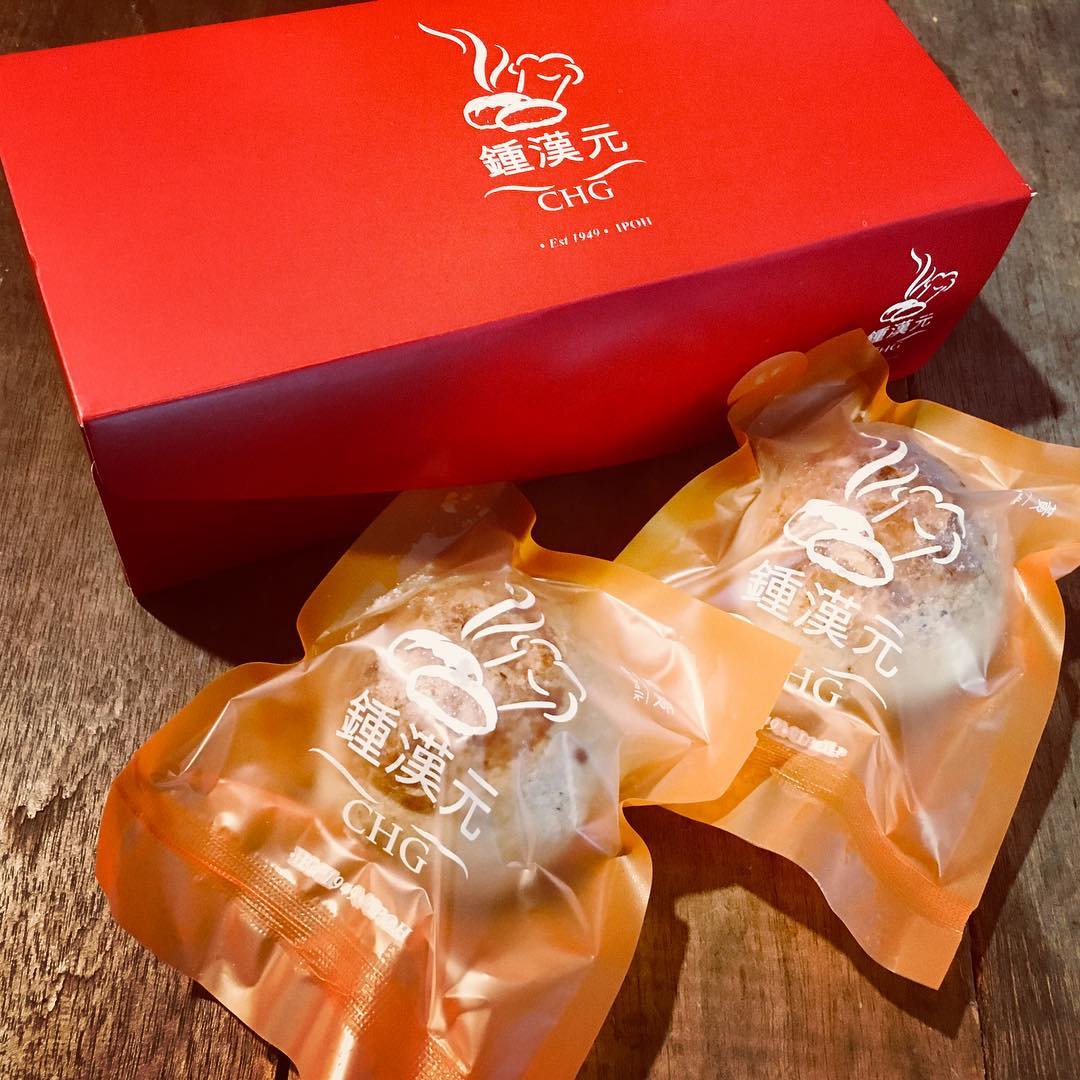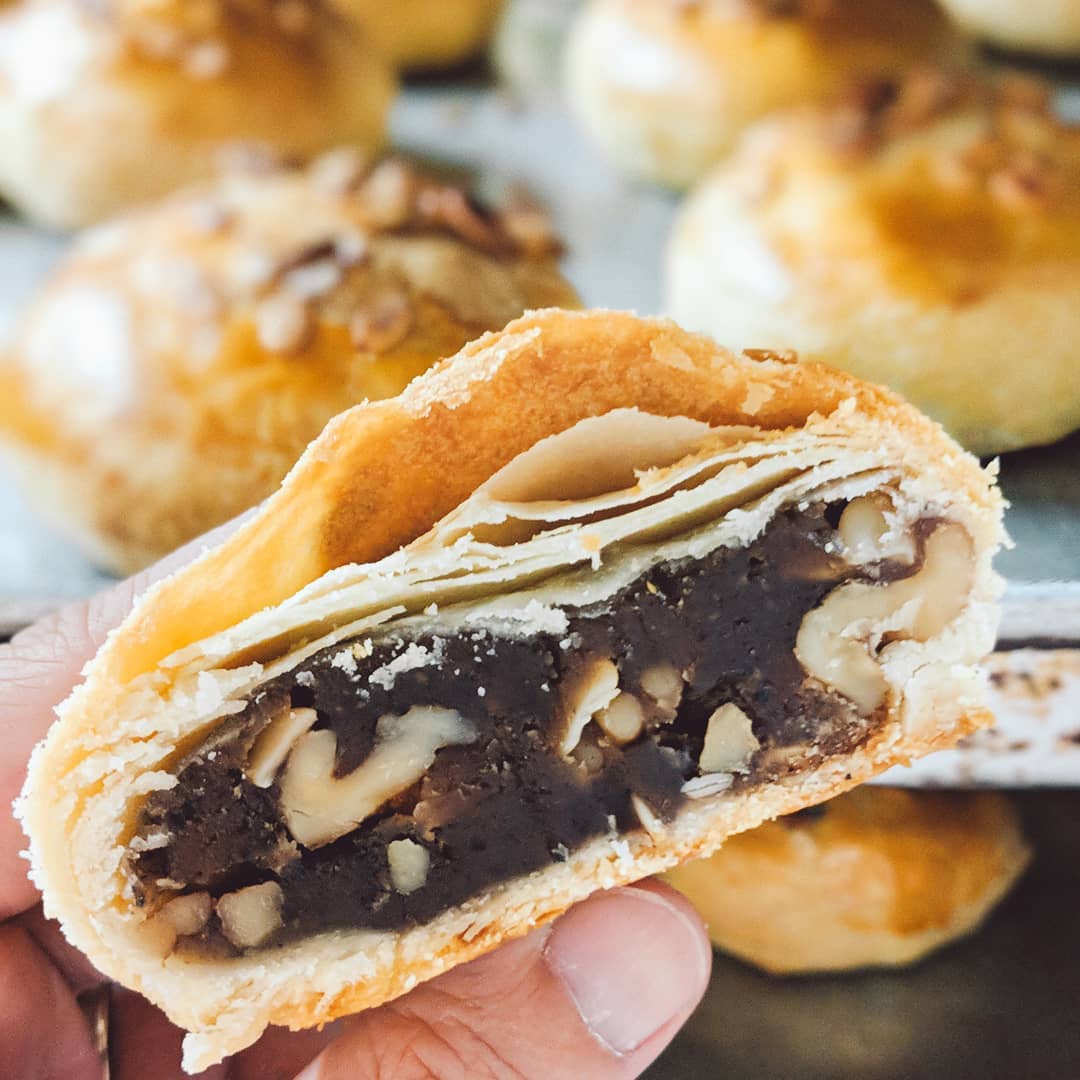 Address: 145, Jalan Sultan Iskandar, Taman Jubilee, 30000 Ipoh, Negeri Perak.
Operating Hour:  9:30 a.m.-6:30 p.m. (Closed on Tuesdays)
Read Also: Best Eats Under RM15 in KL
#10 The Happy 8 Cafe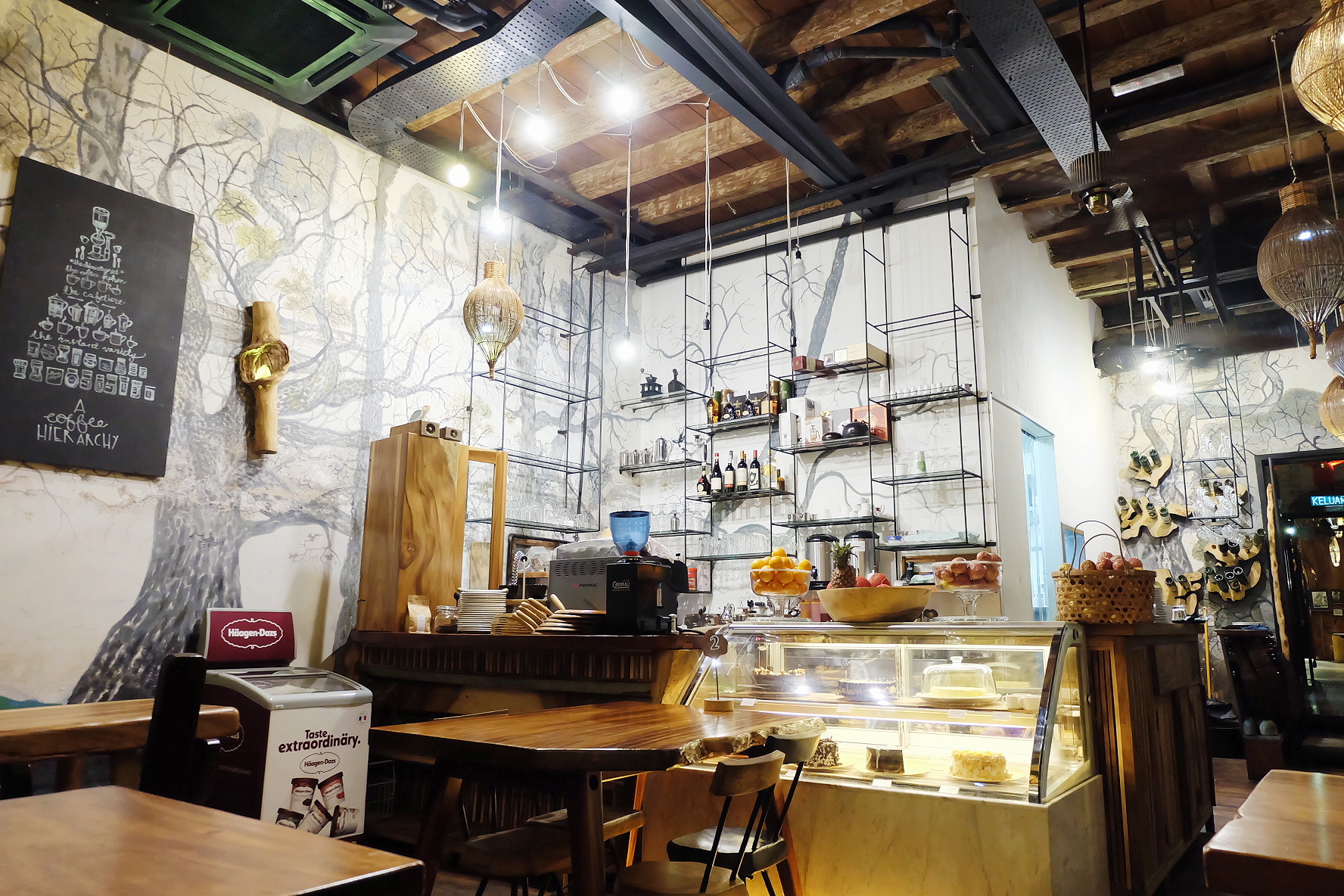 Perhaps it's time to take a break from all the local, iconic foods. Sorry to disappoint you guys but nightlife in Ipoh are basically very limited, not to mention restaurants that open past 8 p.m. The Happy 8 Cafe on the other hand, is one of the very few cafes or places in Ipoh that opens till late night. Known for it's stunningly decorated interior, this wood themed cafe is definitely worth visiting. Plus, their food is pretty good.
*Pork-free*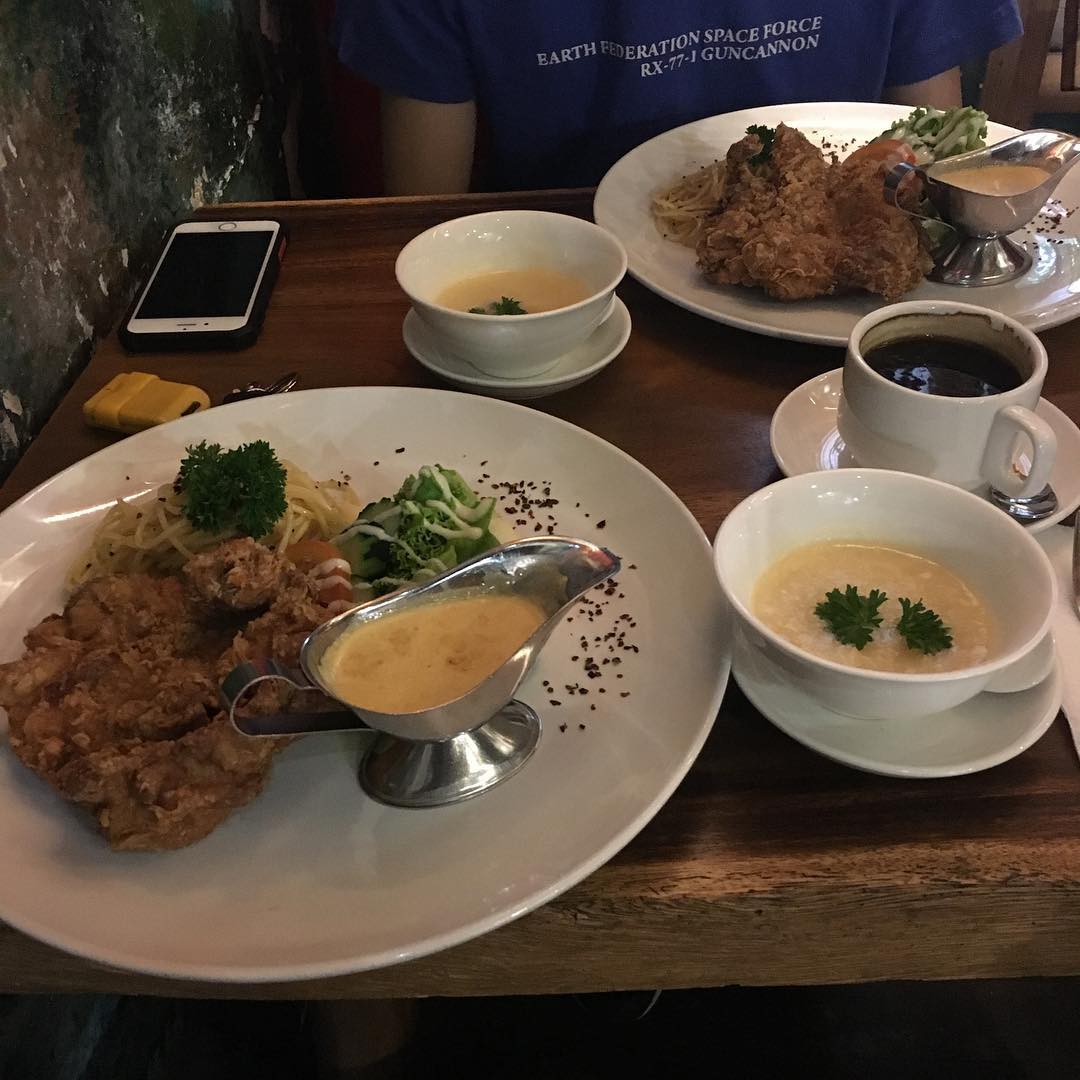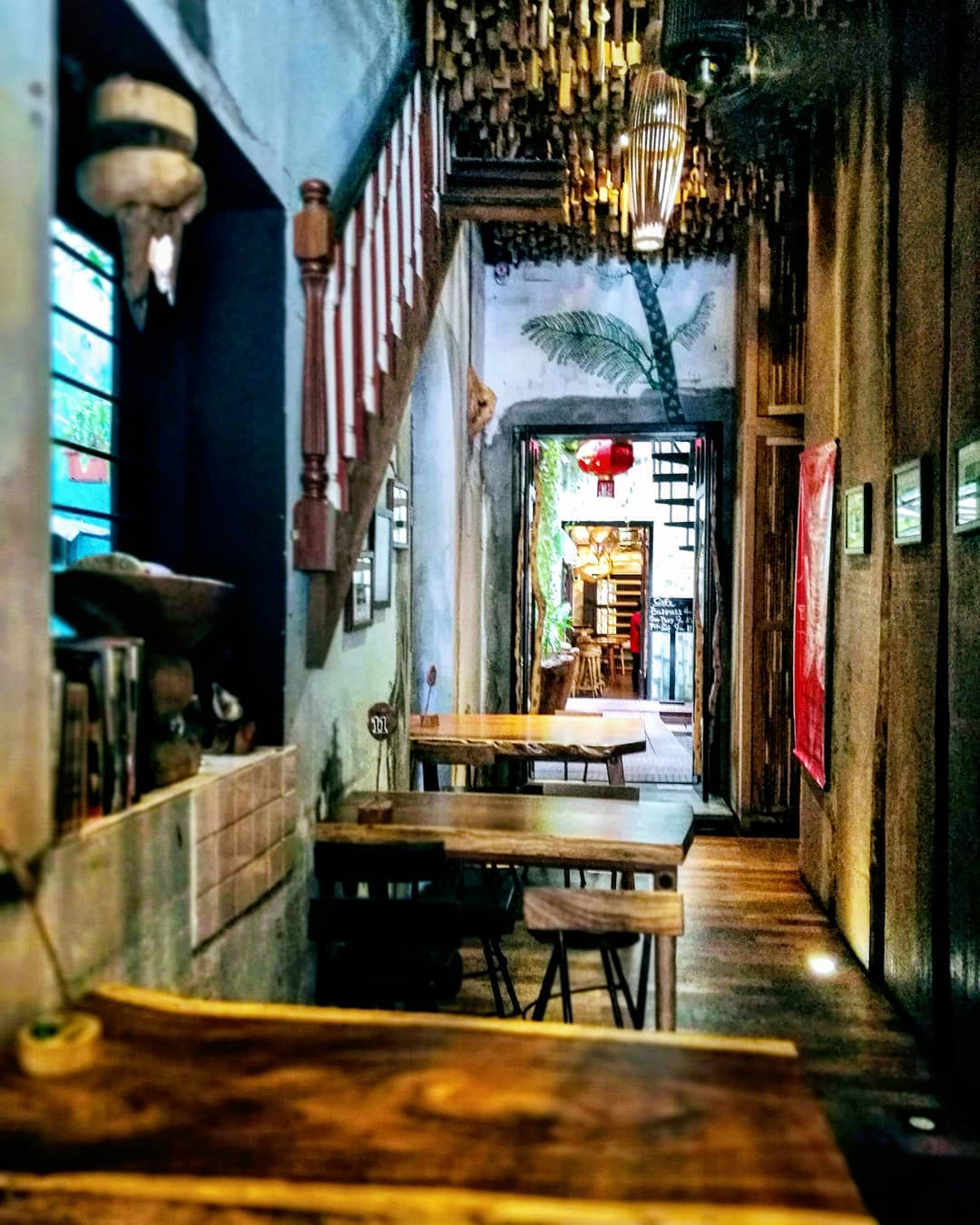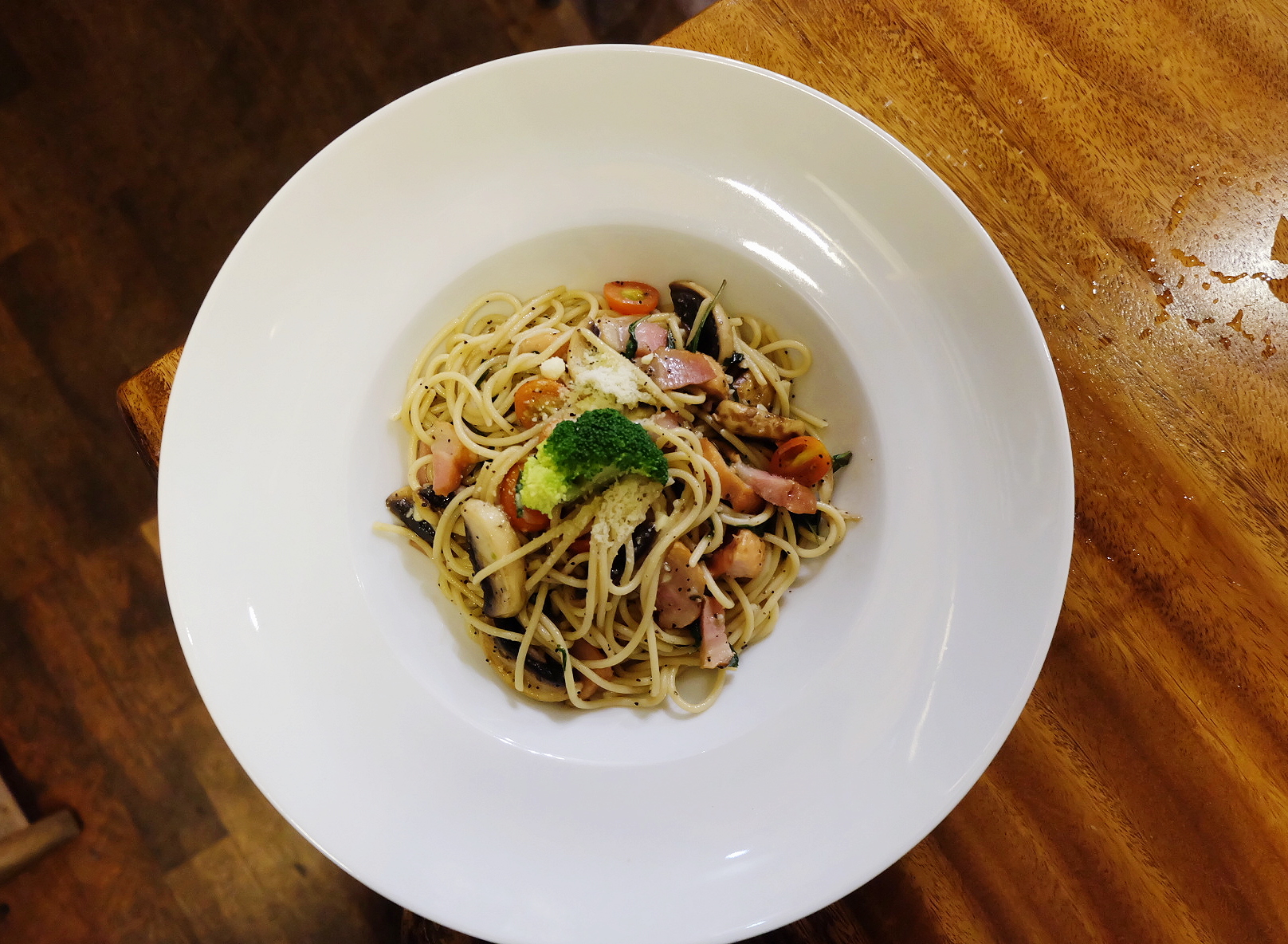 Bonus: Where to Stay in Ipoh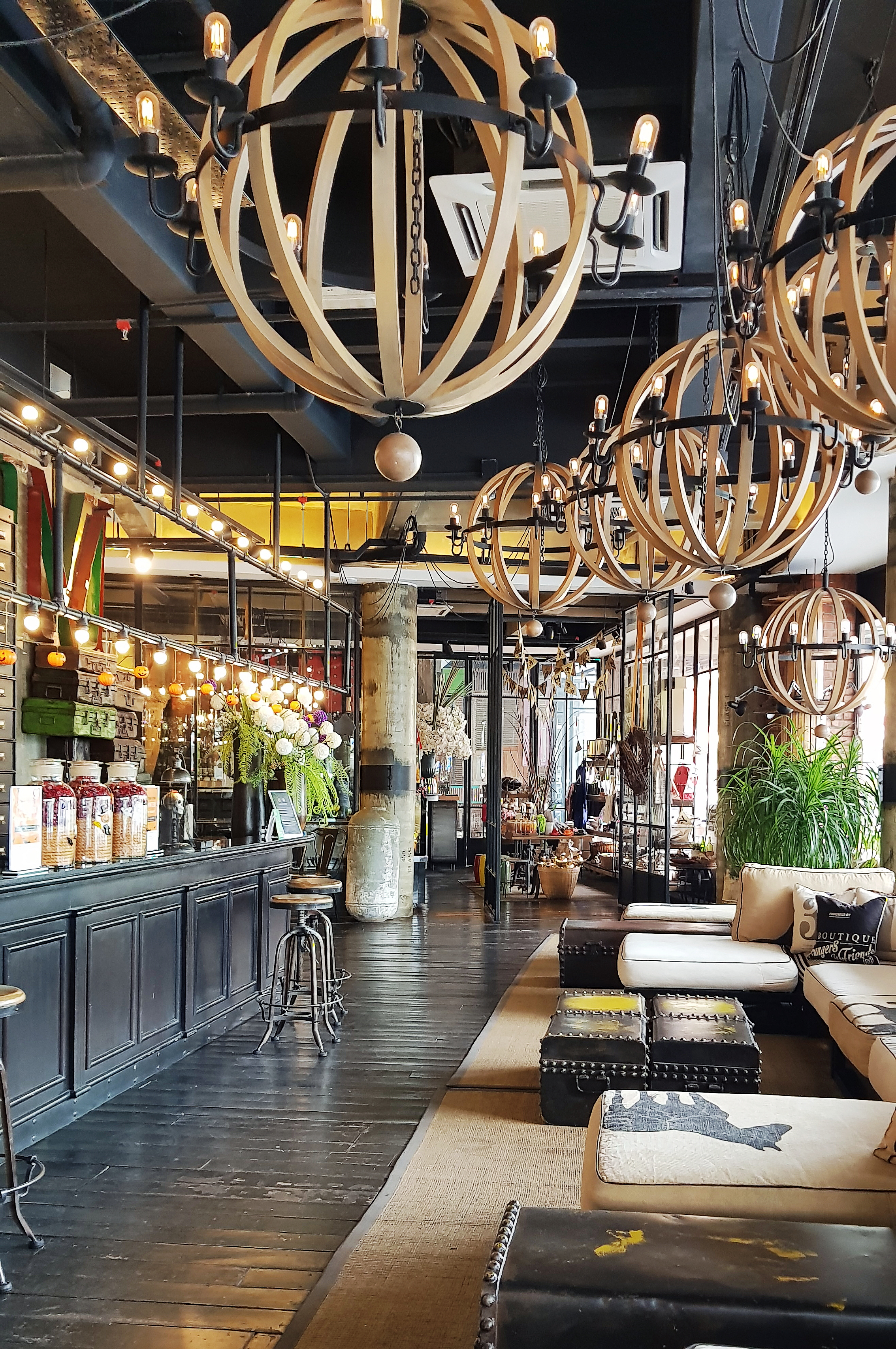 Winner goes to M Boutique Hotel, it's one of the most beautiful boutique hotels in Ipoh. Not just beautifully decorated, their rooms are so comfortable you'll sleep like a baby. Plus the rate for their rooms won't break your bank. They even offer Single Room which is great for solo travelers. The only downside is M Boutique Ipoh is not located in the center of attractions. Still, not far from the center and they offer Grab promo code for free rides.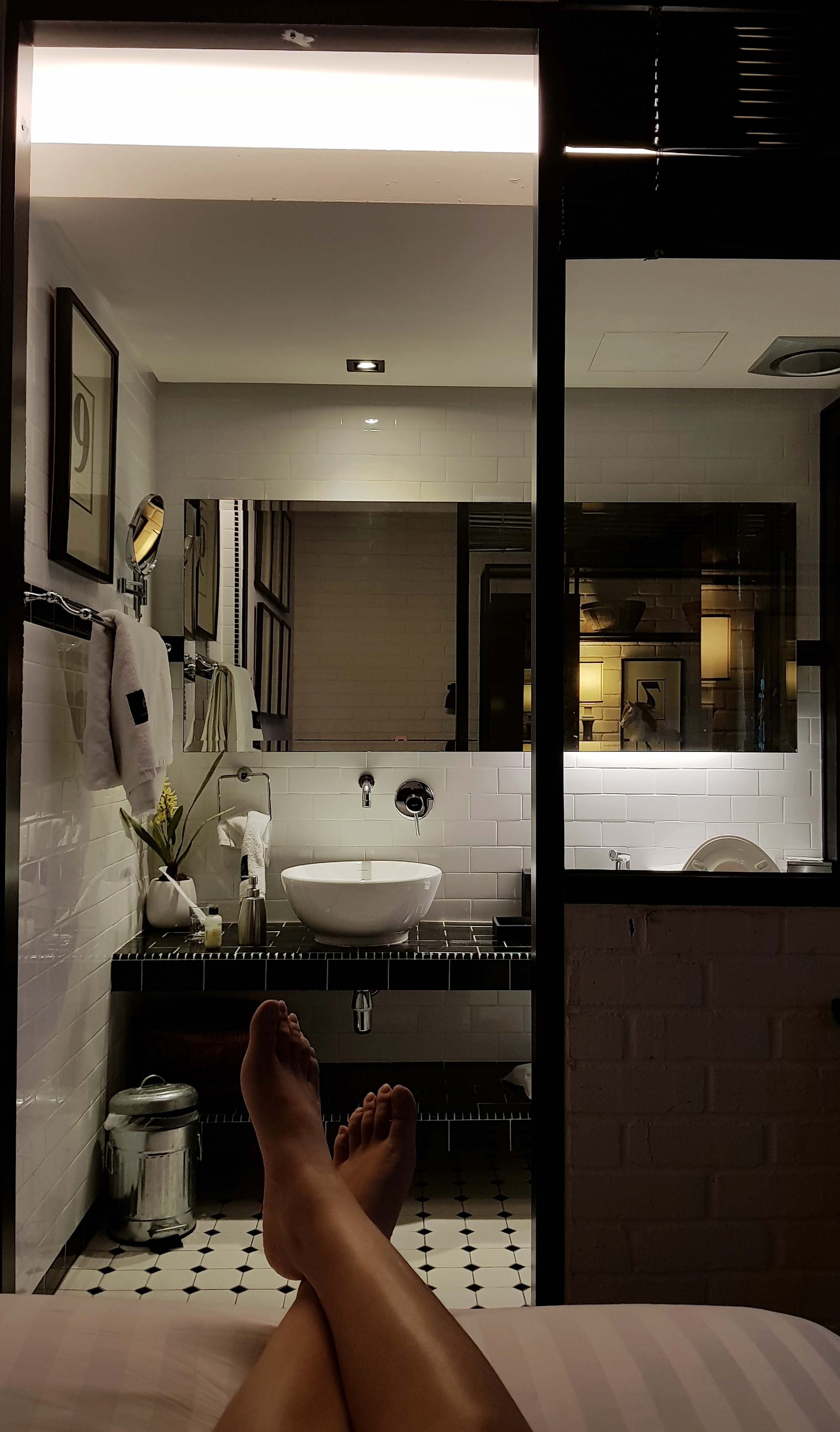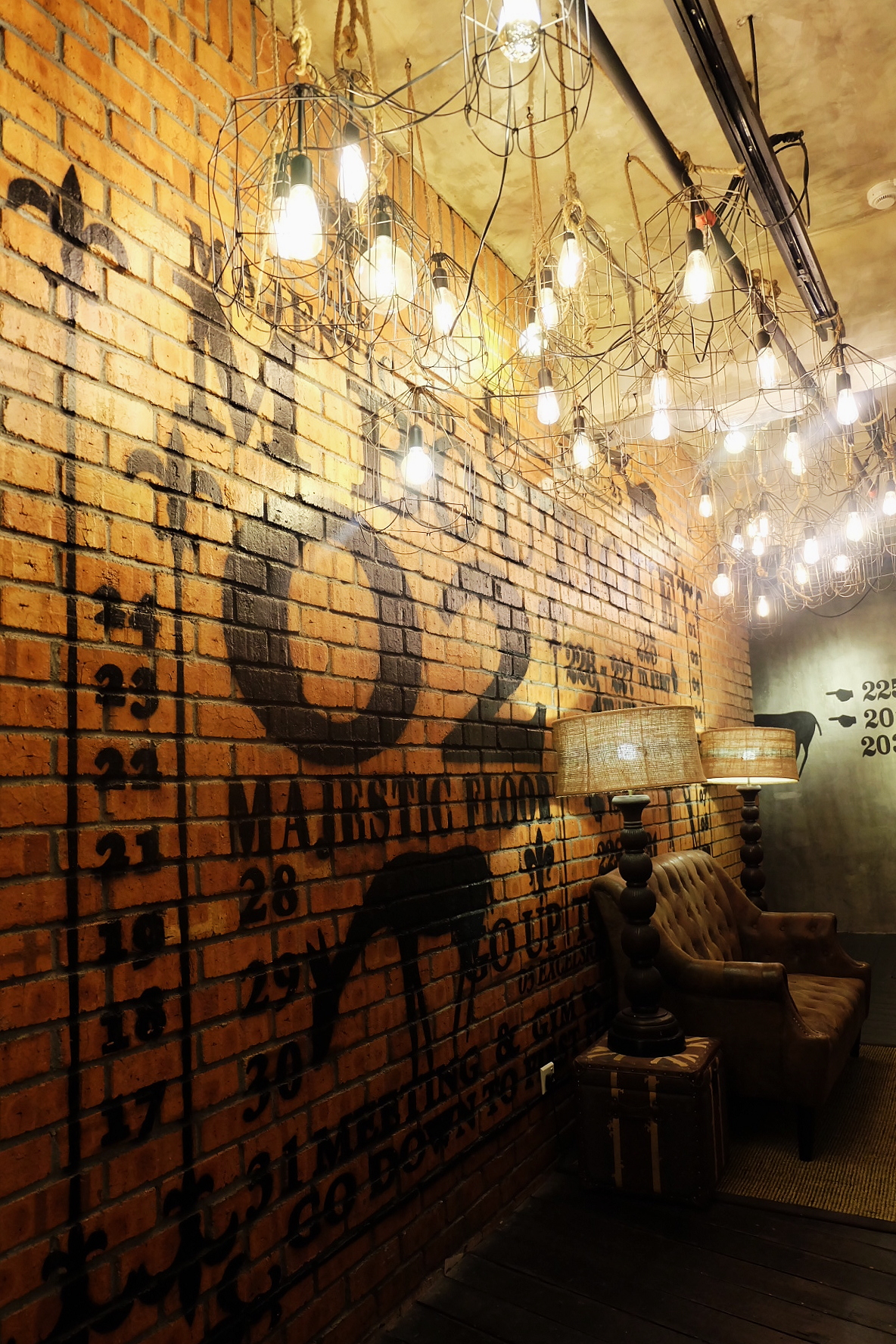 Ipoh Food Guide 2018 & 2019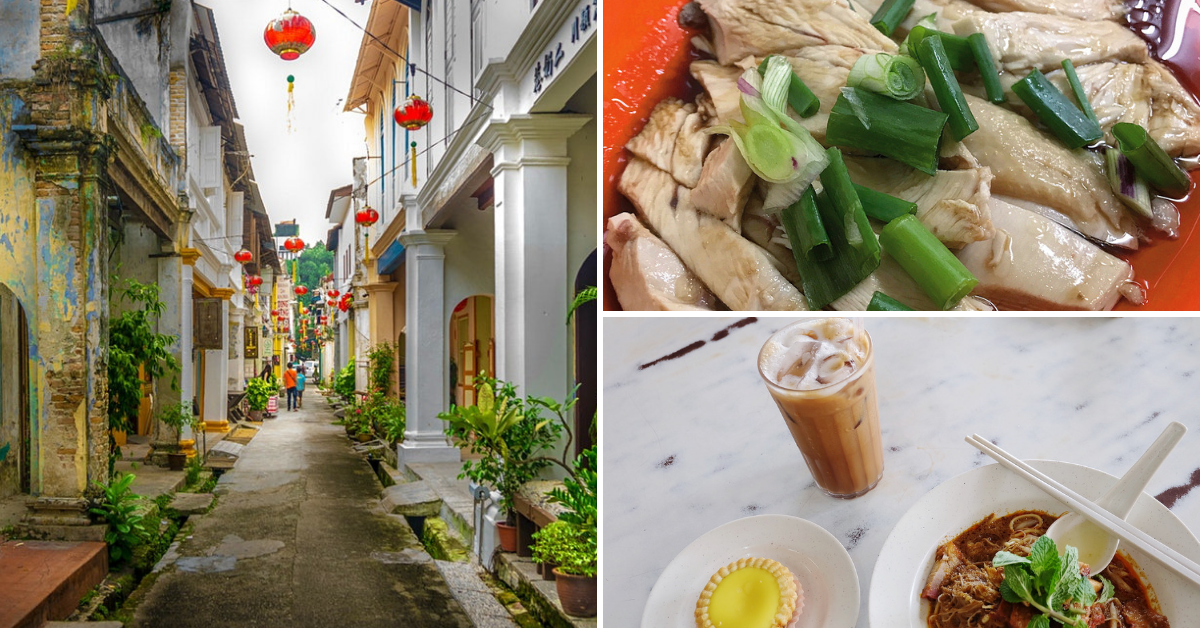 Here comes to an end to our Ipoh food guide. If you love today's blog, feel free to share it with your friends and family!
On the other hand, if we missed out any good food in Ipoh, please let us know in the comment section!
We'll feature your recommendation once our editors reviewed it.
Have a nice trip to Ipoh! Bye!