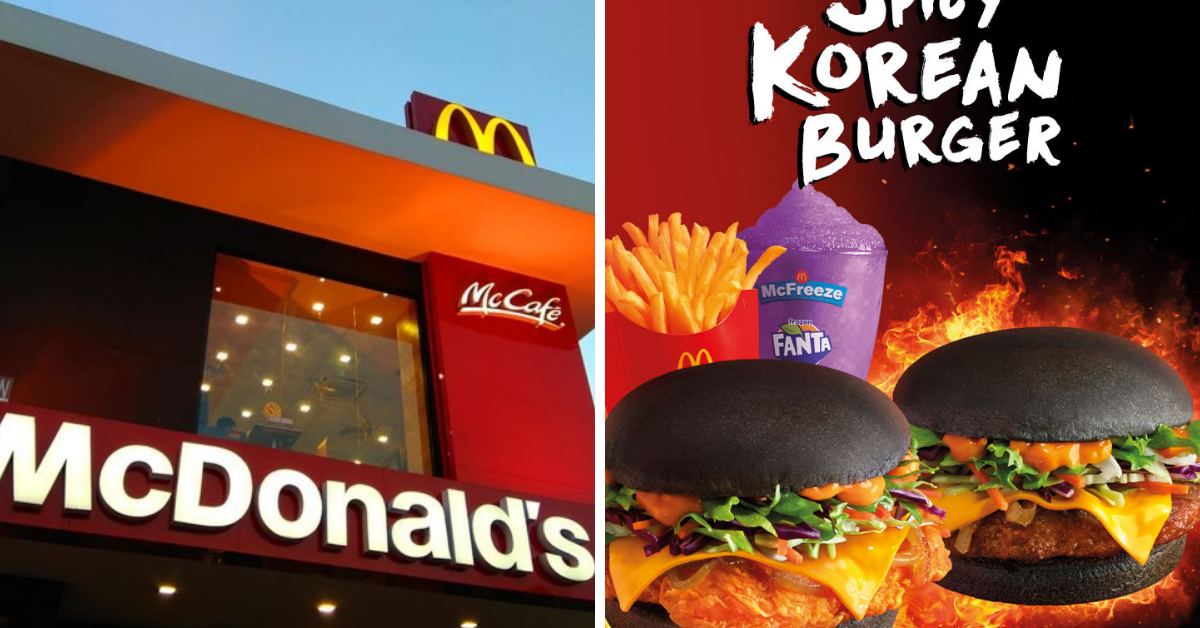 It's the first day of June and your favourite fast-food chain – McDonald's is bringing back the most surprising news for foodies. Guess what? McDonald's Spicy Korean Burger in back town, two years after it made its debut. It's no mere exaggeration to say that you could be spoilt for choice when you visit McDonald's because their new desserts are so interesting too. You should check 'em out now!
The Legendary Spicy Korean Burger Is Back!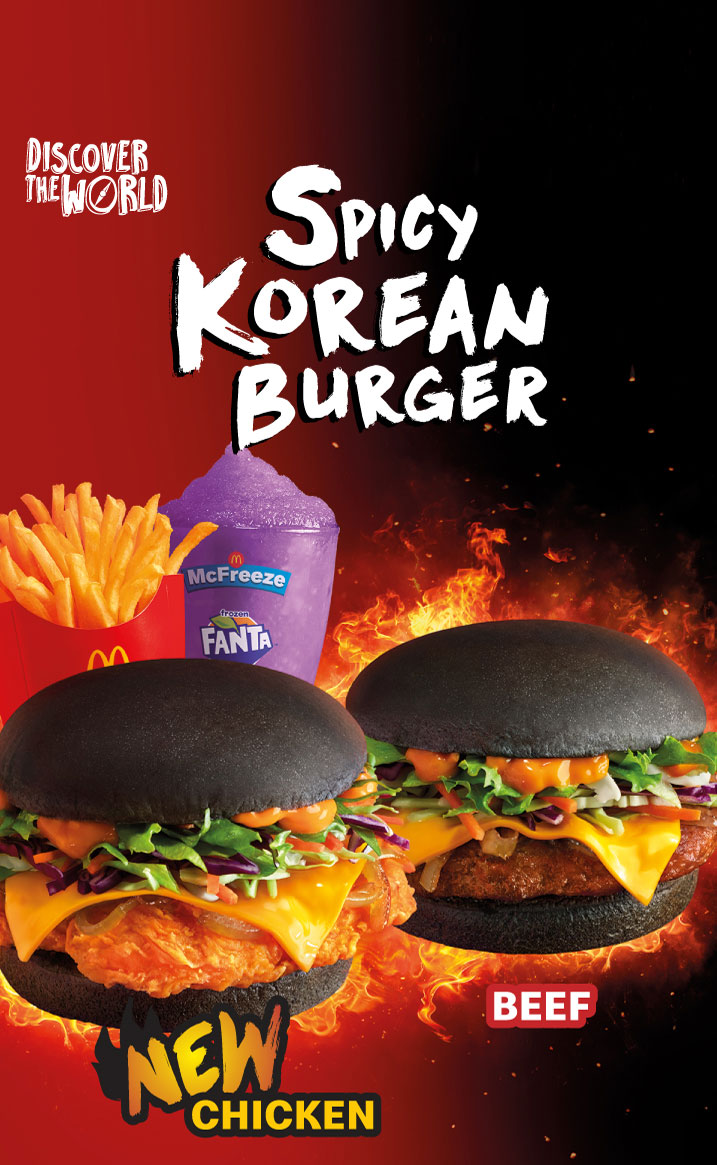 Remember when the Spicy Korean Burger made its debut in Malaysia? Everyone could not wait to get their hands on it, so much so that the burger was sold out within a few days. Don't worry, McDonald's haven't forgotten your first love! Yes, you heard it right. The Spicy Korean Burger is back! Let's get ready to fall in love with the sensational flavours of juicy kimchi-seasoned beef patty all over again.

If you can't consume beef due to religious purposes, you can opt for the Spicy Korean Burger with brand new kimchi-seasoned crispy chicken patty! Say 'Anyeonghaseyo' to a spicy new experience! Served with a spicy Korean sauce, mixed vegetables, grilled onions and cheese, sandwiched between two charcoal buns, you're in for a Korean-drama romance!
Guess What Else is Back?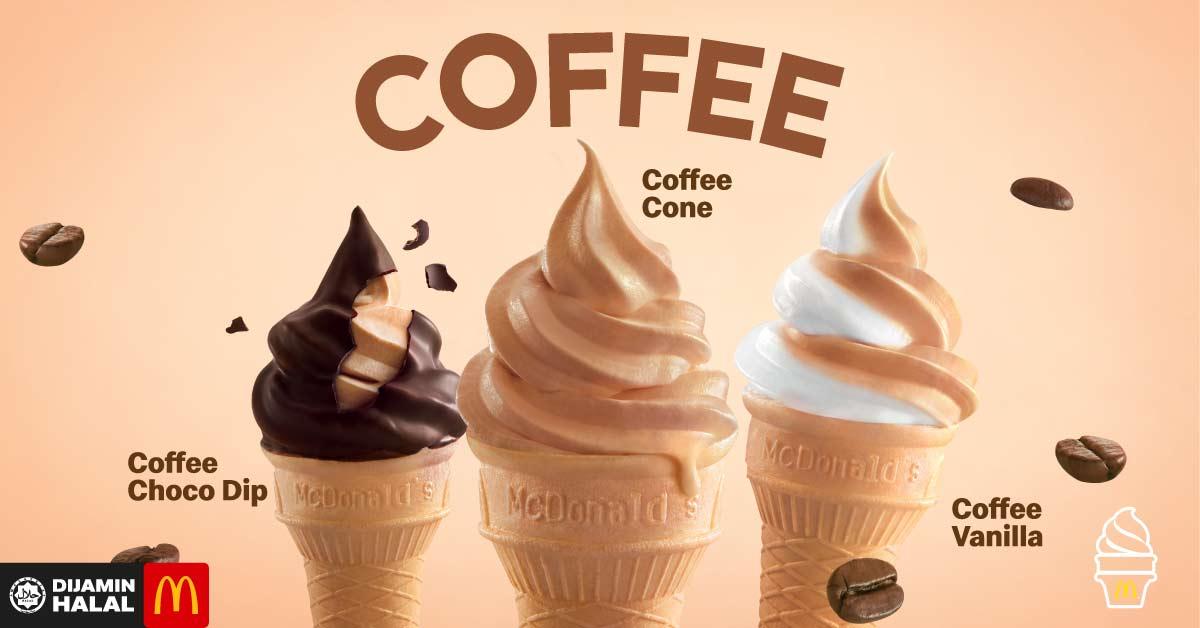 For those who love coffee and sweet treats, McDonald's coffee-flavoured sundae is just for you! The soft yet creamy texture of the sundae never fails to win our heart, don't you agree? Not to mention, the Coffee Sundae will bring your enjoyment to a whole new level. If you love both of the coffee and chocolate just like me, go for the Coffee Choco Dip. Coffee soft serve that is topped by crunchy chocolate, how good you ask? Berry Good!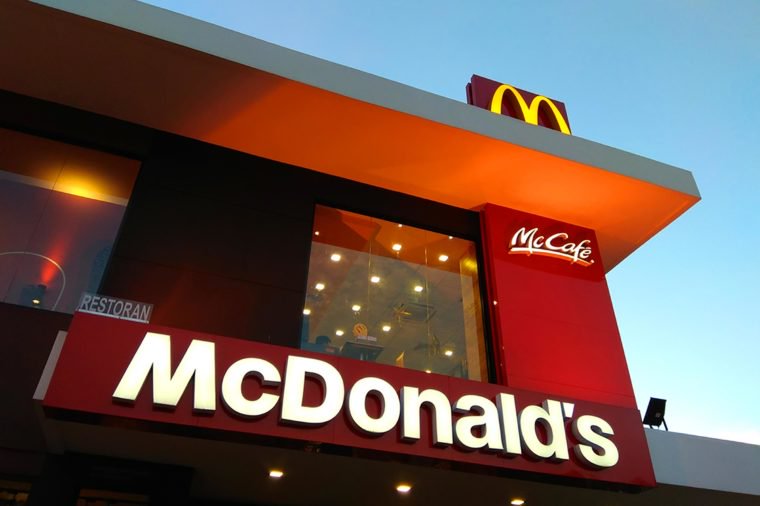 Which tasty treat are you gonna order on your next visit to McDonald's? Spicy Korean Burger? Or, are you going to stick to the classic McChicken? Let us know in the comments! Well, what are you guys waiting for? Share this good news with your friends and family! Till next time, Annyeong!
For more information, you can check out McDonald's Facebook, Instagram and Website.
Read also: Happy Meal Toys Featuring Barbie & Hot Wheels Now Available In McDonald's Malaysia!