Happy Meal Toys Featuring Barbie & Hot Wheels Now Available In McDonald's Malaysia!
Barbie or Hot Wheels? Both!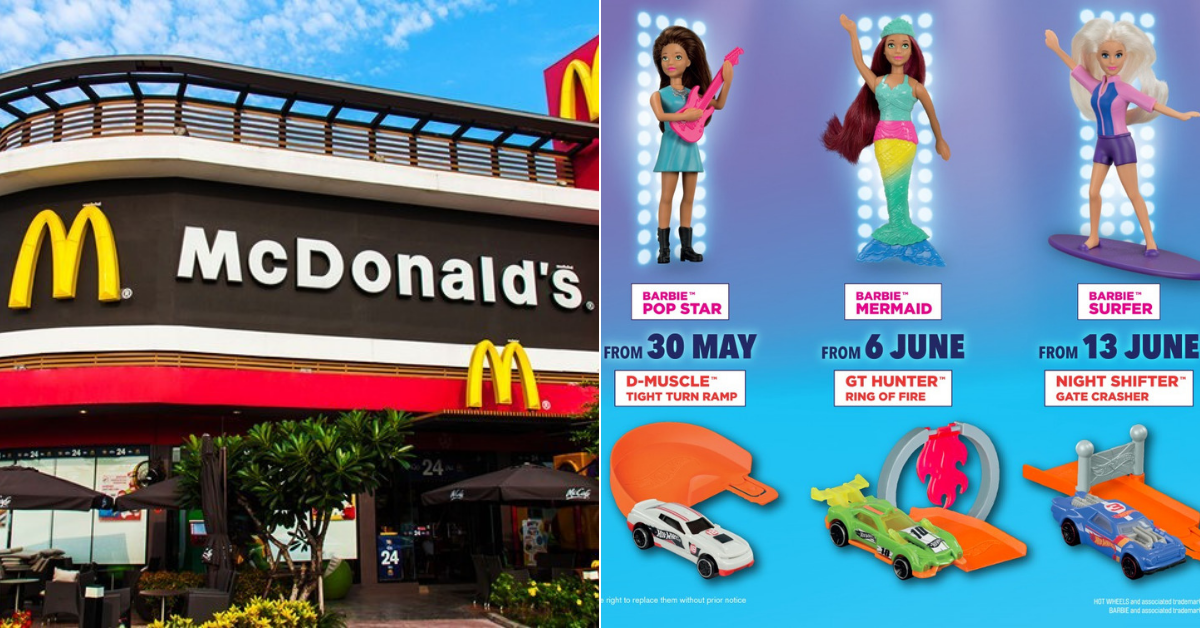 Hey Foodies! Our favourite fast-food chain – McDonald's is bringing back the most surprising news for us. Yes, you heard it right, McDonald's Malaysia latest Happy Meal Toys have arrived. Excited to find out more? Well, keep scrolling!
Happy Meal Barbie & Hot Wheels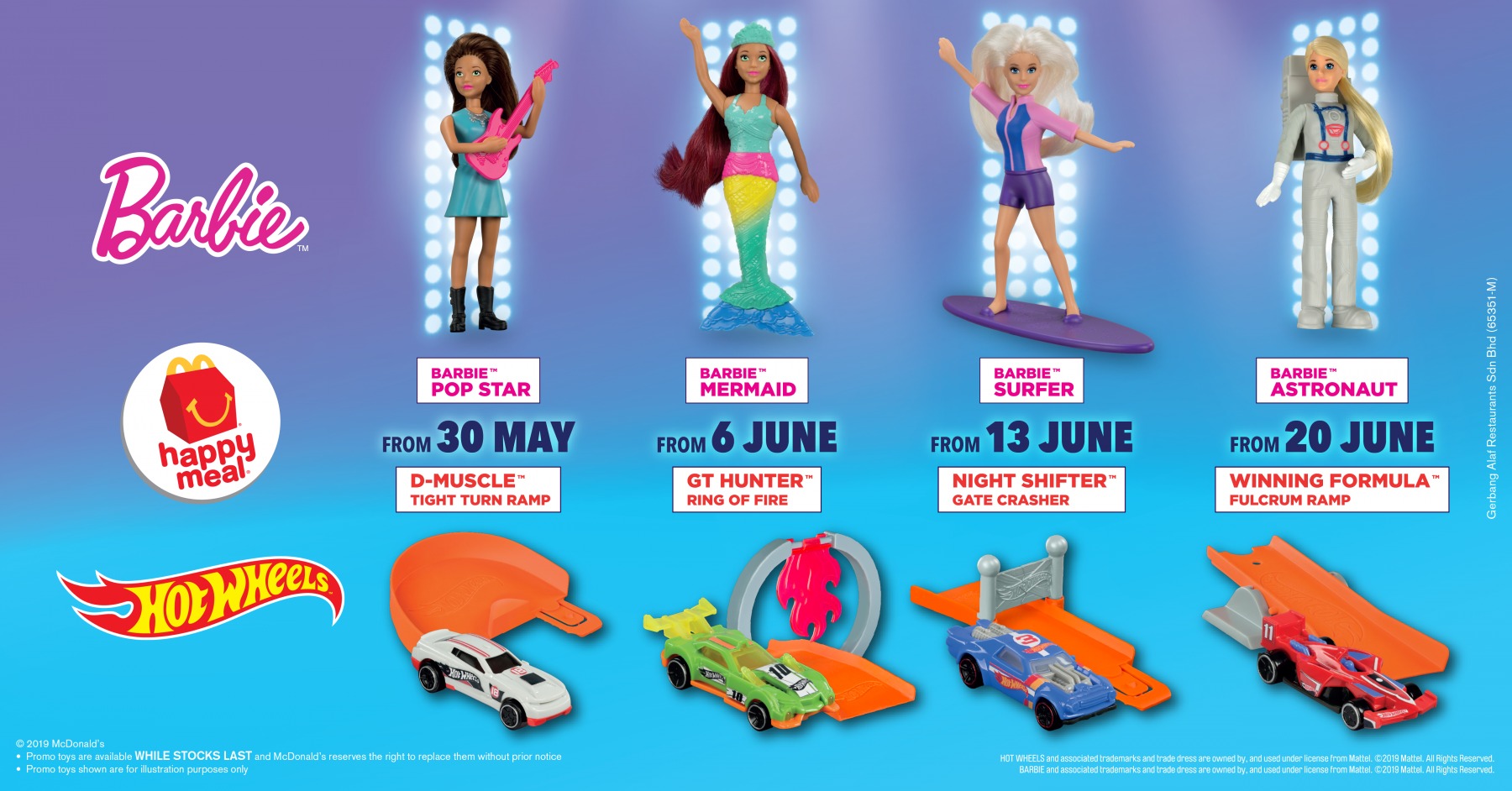 As a 90′ child, you would agree that Barbie dolls and Hot Wheels do have a special place in your heart. There may be loads of online video games, but there's nothing like playing Barbie dolls and racing using real toys with your playmates. McDonald's seems to feel the same way since they have introduced a collection of childhood toys most of us are familiar for every Happy Meal purchase. There is a total of eight designs, four each from Barbie and Hot Wheels that you can collect starting today until 26 June! Don't wait any longer, grab it before they run out of stock!
Save the date
We know you want to collect all of them at once, but Mc Donald's is only releasing each of Barbie and Hot Wheels per week. So mark your calendar and save the date!
Barbie Pop Star and D-Muscle: 30 May – 6 June
Barbie Mermaid and GT Hunter: 6 – 12 June
Barbie Surfer and Night Shifter: 13 – 19 June
Barbie Astronaut and Winning Formula: 20 – 26 June
Bonus! Happy Meal Readers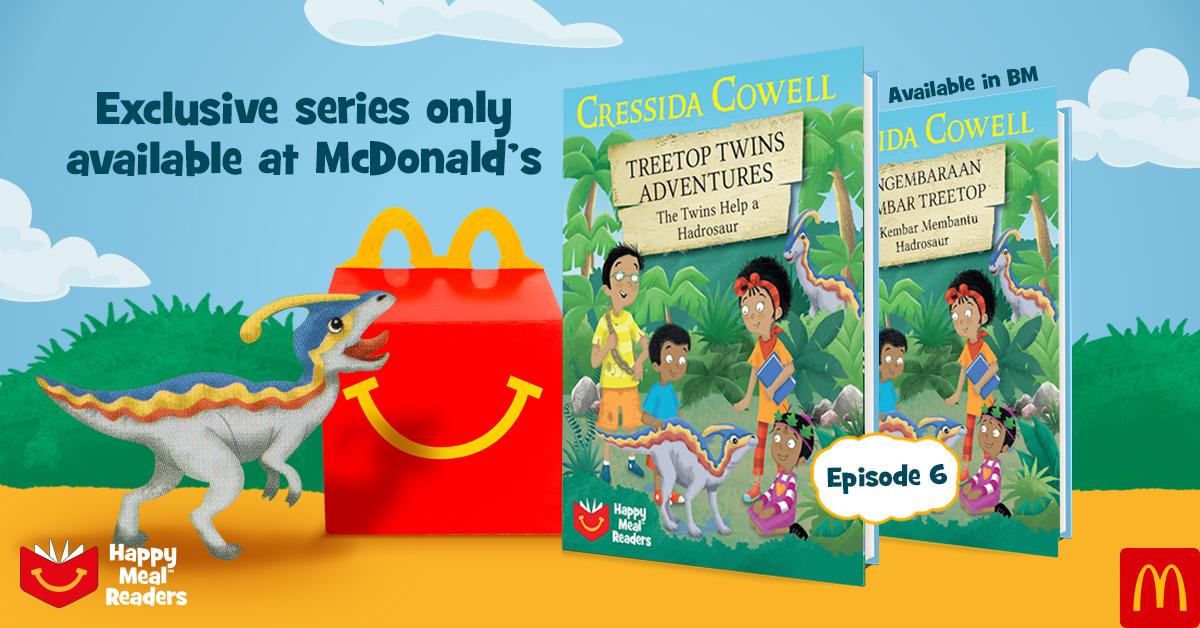 You can't help but love the Treetop Twins and they are back with a brand new adventure! And now, you can get the latest Episode 6 book with any purchase of a Happy Meal from today. Best part of it? It's now available in both English and Malay version. Do grab it now, for you or your kids!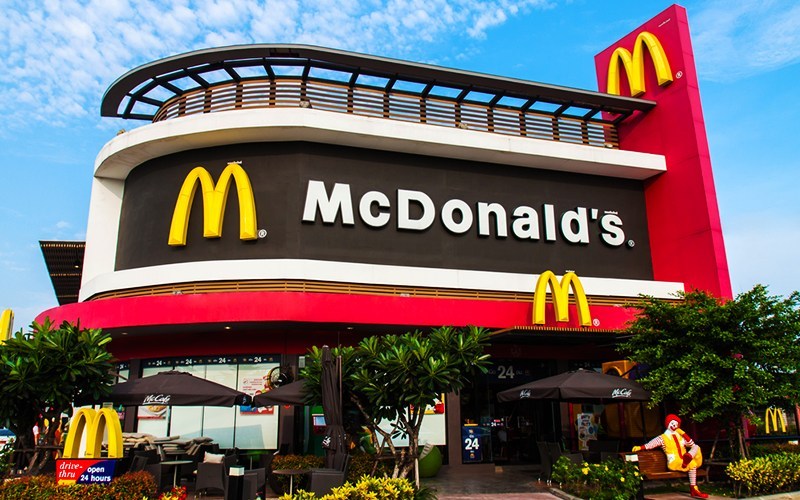 Now the question is, will you choose Books, Barbies or Hot Wheels? There's no wrong choice because you can always collect 'em all. Don't wait any longer, start your hunt today and share this info with your friends and family as well!
Read Also: McDonald's Billboards Present Uniqueness of Malaysia States With Fries And Nuggets