Experience Snow Fall For Christmas In Penang
It's the most magical time of the year!
Experience Snow Fall For Christmas In Penang! There are many marathons held in Penang but there is certainly nothing like this. Occupy Beach Street is making Christmas extra magical this year by organising a Christmas Run, just two days before Christmas that includes a snow fall experience! With the amount of food we ate this year, it is about time for a good run.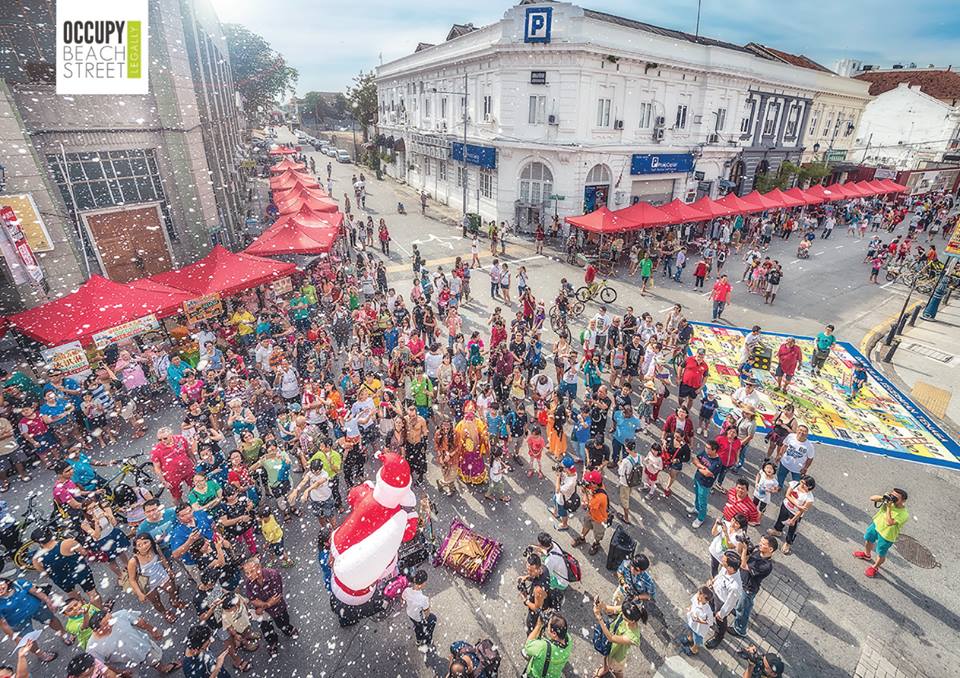 Experience Snow Fall For Christmas In Penang!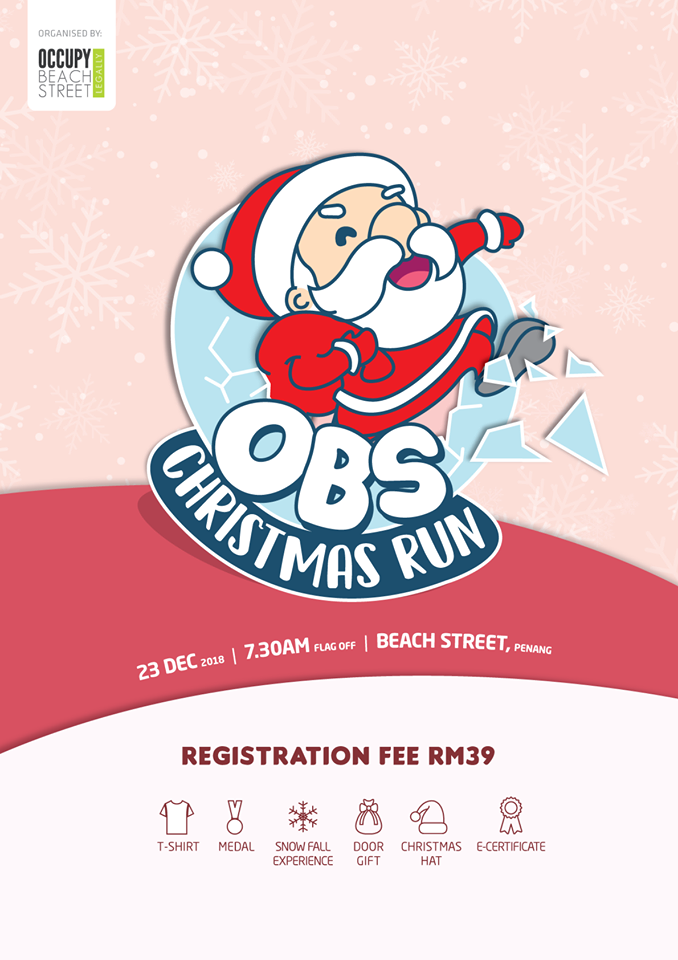 Christmas Run is in conjunction with Occupy Beach Street's 5th Anniversary. The run will be happening on the 23rd December 2018, and it is flagging off at 7:30 in the morning. Of course, it will be located on Beach Street. Held on a Car Free Sunday, the run will be 6 kilometers long. Not too bad, right? To end it with a bang, there's going to a fantastic snow explosion!
You May Also Like: Top 10 Events Happening in Penang This November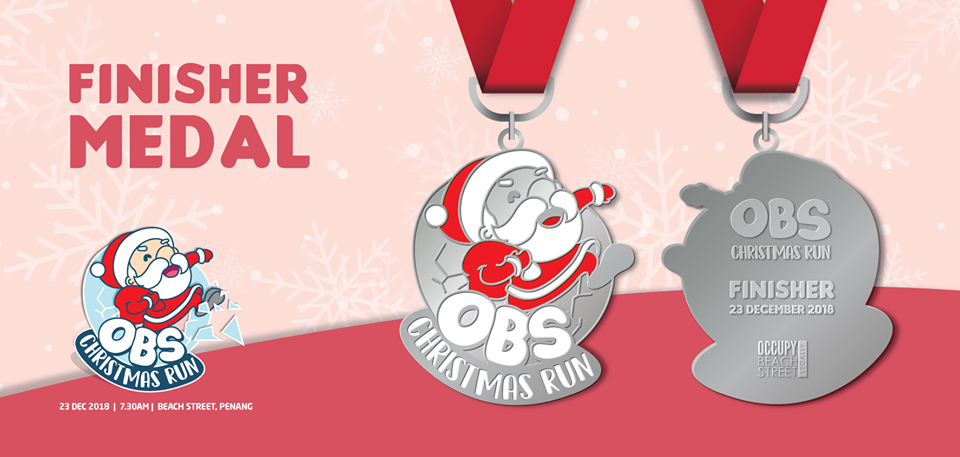 For only RM 39.00, participants will receive a T-shirt, medal, door gift, Christmas hat, and an e-certificate! Let's not forget about the snow fall experience part! By the way, the red colour T-shirt looks super cute with a jolly Santa printed in white. It totally matches a Christmas hat! If you have been running for a while now, you can add a jolly Santa to your collection of marathon medals. If you're new to this, it will be the perfect start!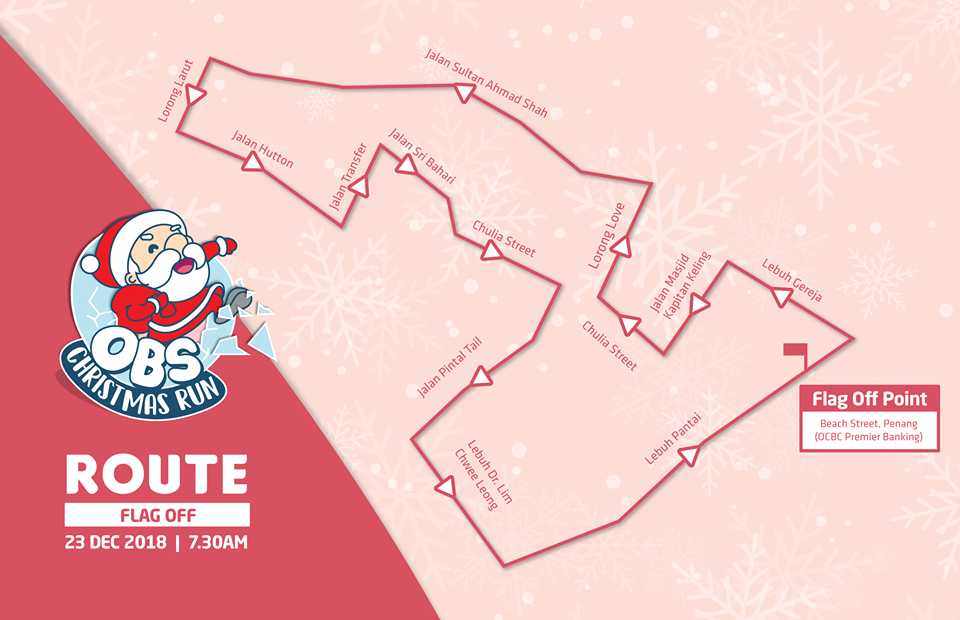 The distance for the Fun Run and OKU for age seven and above is only 6 kilometers. Starting at Beach Street, make your way to Lorong Larut through Jalan Sultan Ahmad Shah, and head back to Beach Street via Jalan Pintal Tali. Running for 6 kilometers will keep you in perfect shape for a turkey on Christmas! Yas!
Registration For Christmas Run Is Open Now!
Click here to register!
📍 Beach Street
⏰ 23rd December 2018, 7:30 a.m. flag off
💰 RM 39.00
🎁 T-Shirt, Medal, Christmas Hat, Door Gift, E-Certificate
By The Way, Participants Are Entitled For A Free Drink At Urban Daybreak!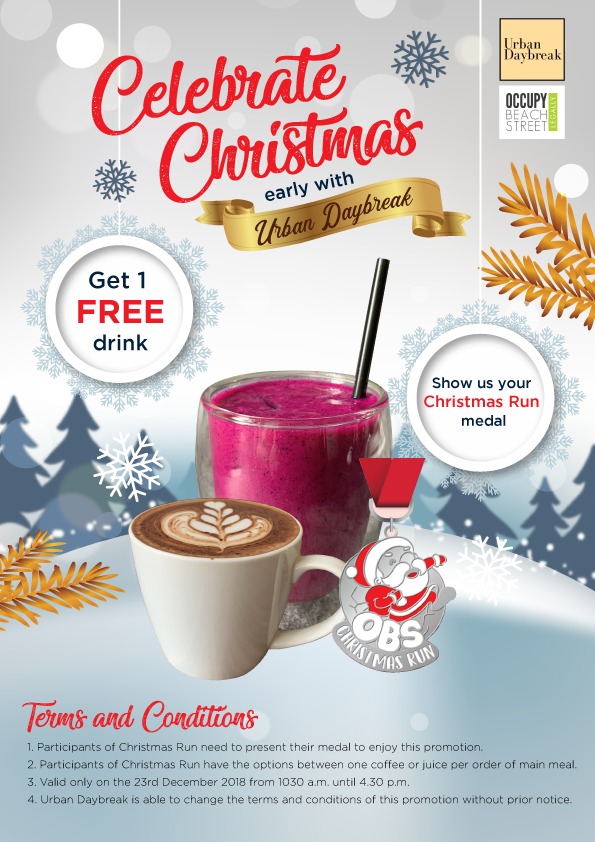 In the spirit of Christmas, Urban Daybreak is giving out free drink per order to all of the participants of Christmas Run! You will have the option between coffee, or fruit juice when you show your medal to the team at Urban Daybreak. Have a great breakfast after a long run! Take a glimpse of their Facebook page to check out their menu.
Aren't you excited for Christmas already?!