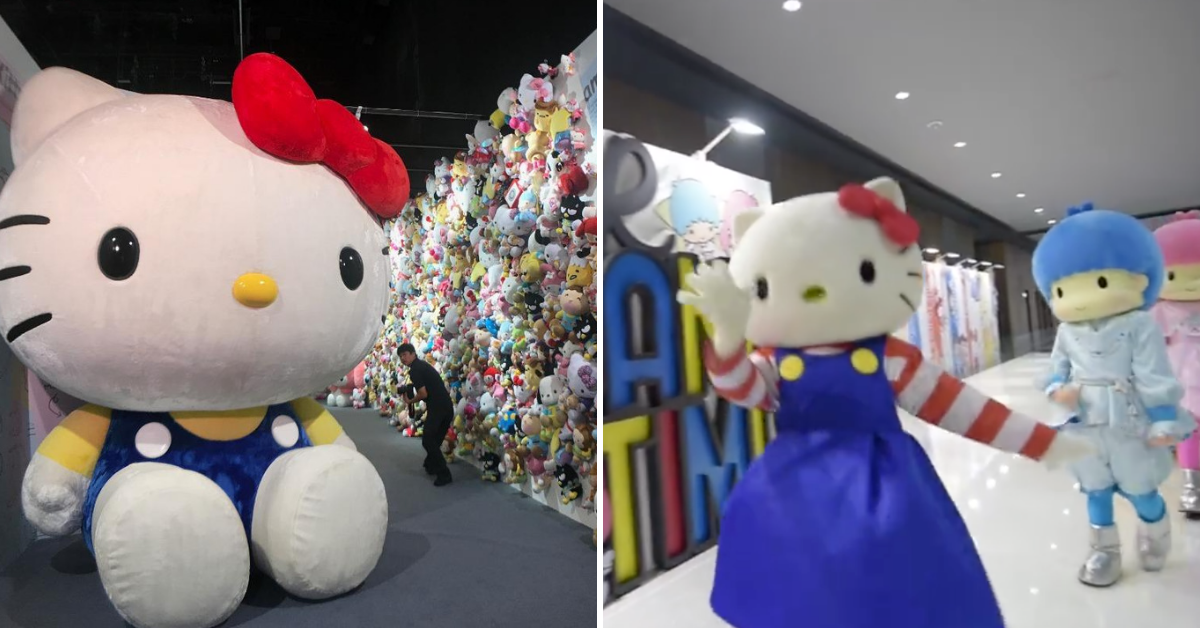 Hello Kitty & Friends Are Coming To Malaysia For 'Our Sanrio Times'. Calling all Hello Kitty fans, the long-awaited iconic Japanese fictional character is coming to town with her Sanrio buddies at Quill City Mall Kuala Lumpur. Guess what? Hello Kitty is coming to satiate the appetite of die-hard Sanrio fans. Want to say hi to Hello Kitty and her fellow Sanrio friends? Well, here's your chance! Read till the end to find out how you could get the "entrance ticket."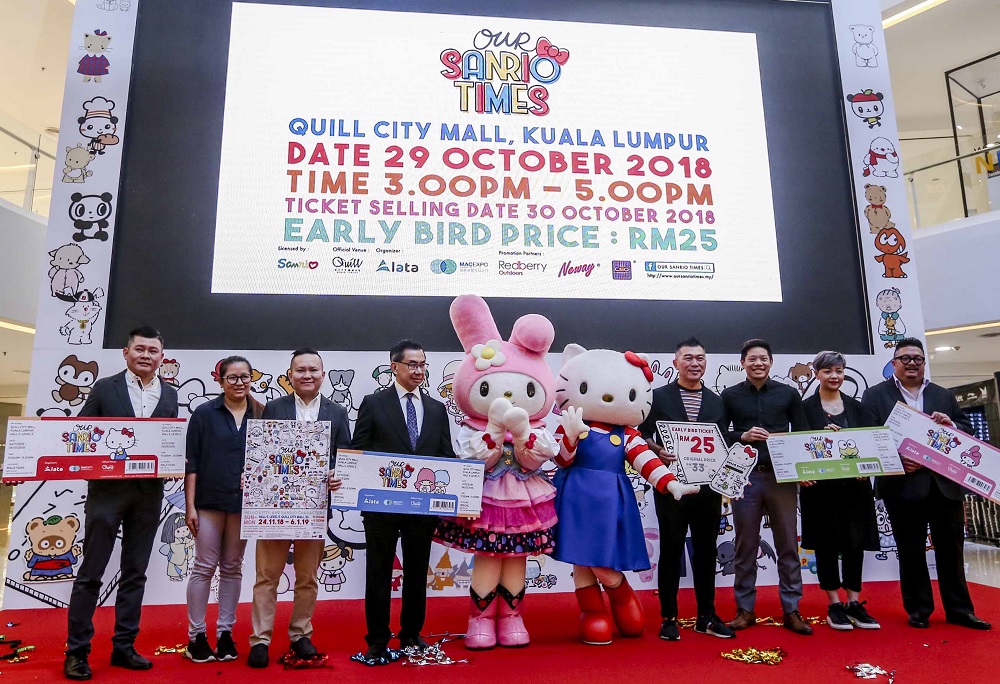 More than thousand of Hello Kitty fans are here to witness the largest Sanrio event of the year!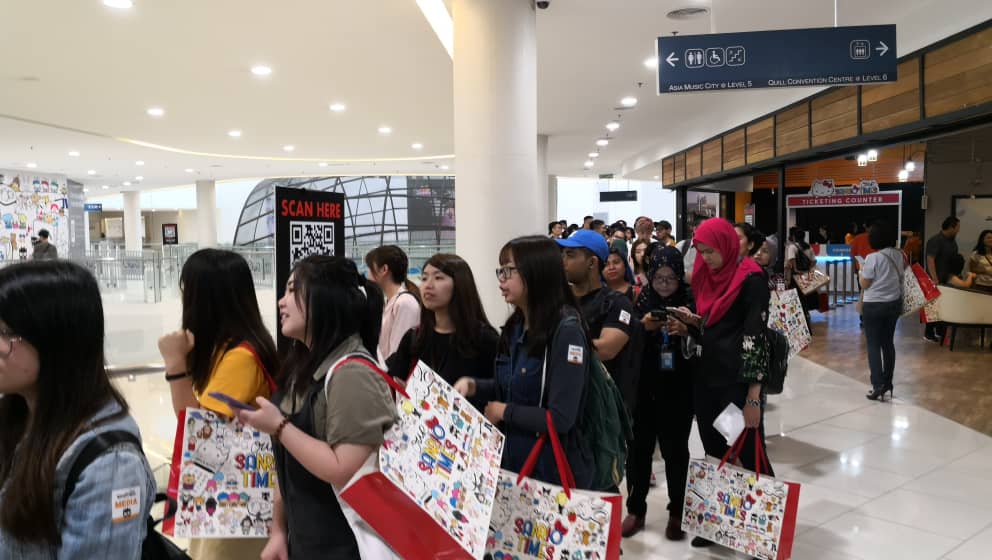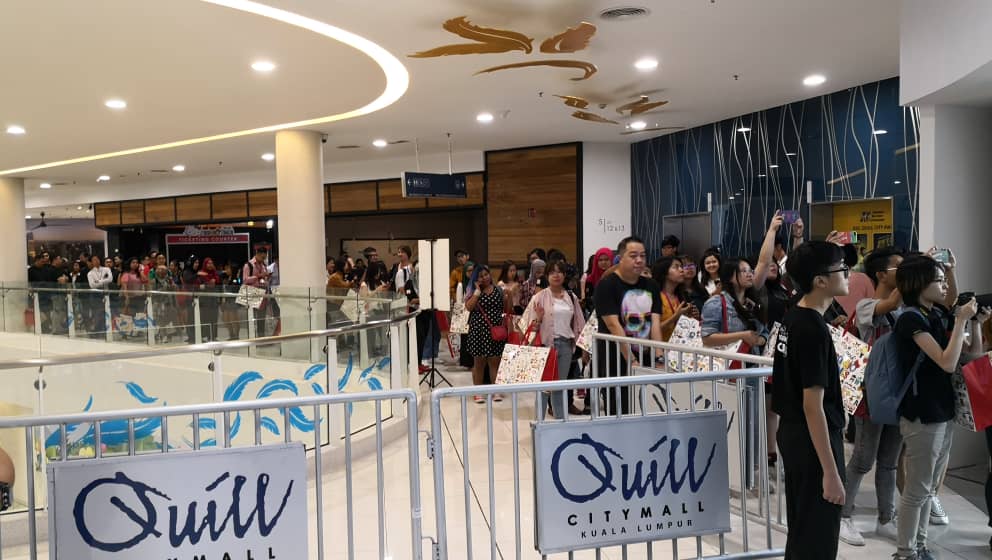 Happening from 24th Nov 2018 to 6th Jan 2019, reminisce about your precious childhood at the upcoming "Our Sanrio Times – Kuala Lumpur" this coming school holiday! The largest and most exclusive exhibition of Hello Kitty and Sanrio characters in South-East Asia, featuring 13 Sanrio-themed zones where you'll be able to take photos with 100 out of the 400 Sanrio characters that will be showcased at the 1,500 sqm large exhibition (Source: Malaysian Foodie) Let's see what's going to happen at Our Sanrio Times!
Special Highlights In 13 Zones To Recall Childhood Memories With Sanrio Family
1. Our Sanrio Times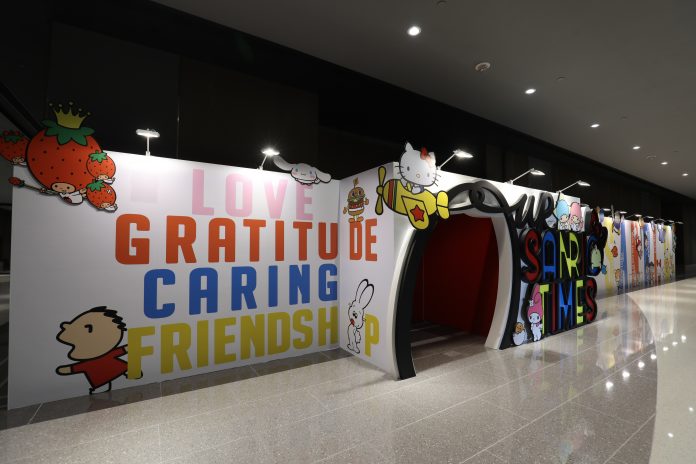 The main entrance to the wonderful Sanrio world is decorated with lovely and colourful Sanrio characters. Embark on a journey through this door, unlock your memories, and spend a good day with Sanrio friends with the whole family!
2. The Retro Classic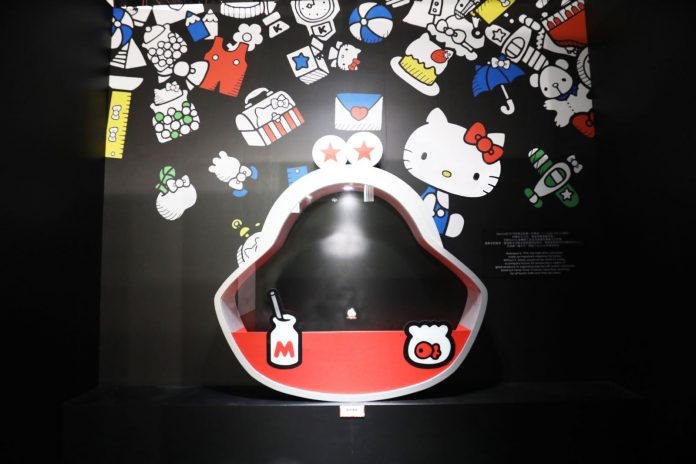 The replica of the first merchandise created by Sanrio, Hello Kitty coin purse, will be first shown in Malaysia. Trust me, all loyal fans will definitely be amazed by it!
3. The Plushy World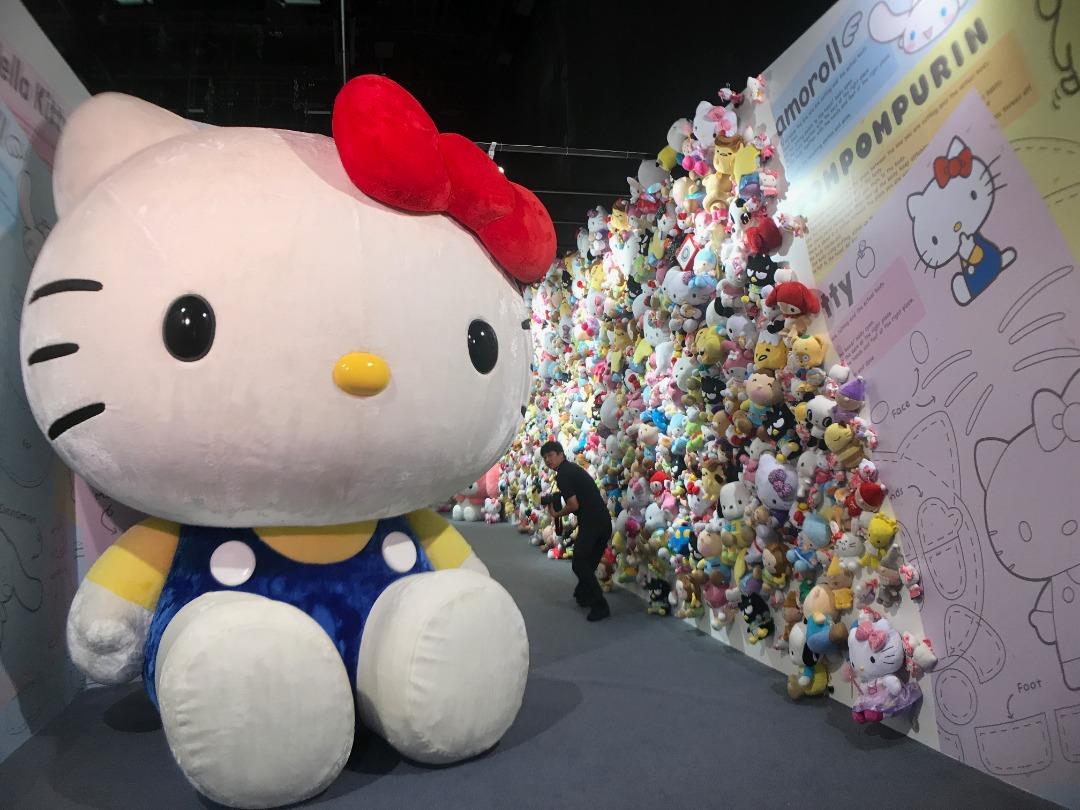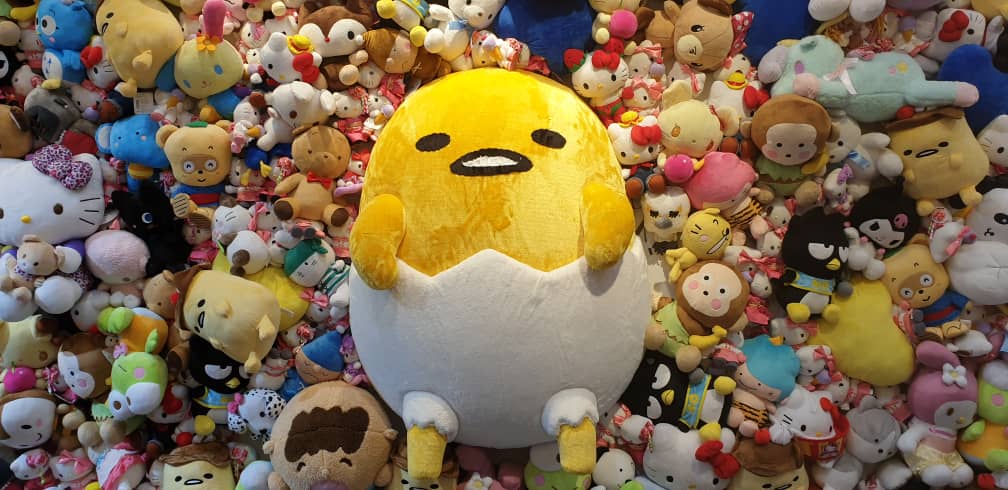 The gigantic and yet adorable Hello Kitty plush in 3.5m-tall helms The Plushy World, where more than 2,000 plush featuring 100 Sanrio friends are put together. So get your cameras ready, this will be the most Instagrammable spot in the town!
4. Drawing Classroom
Designers in charge of Sanrio Japan is especially invited to create exclusive hand sketch for 9 well-known Sanrio characters, teaching us how to draw the lovely Sanrio characters step by step. Make sure you don't miss the great platform to learn how to create our beloved and adorable Sanrio members!
5. Sanrio Village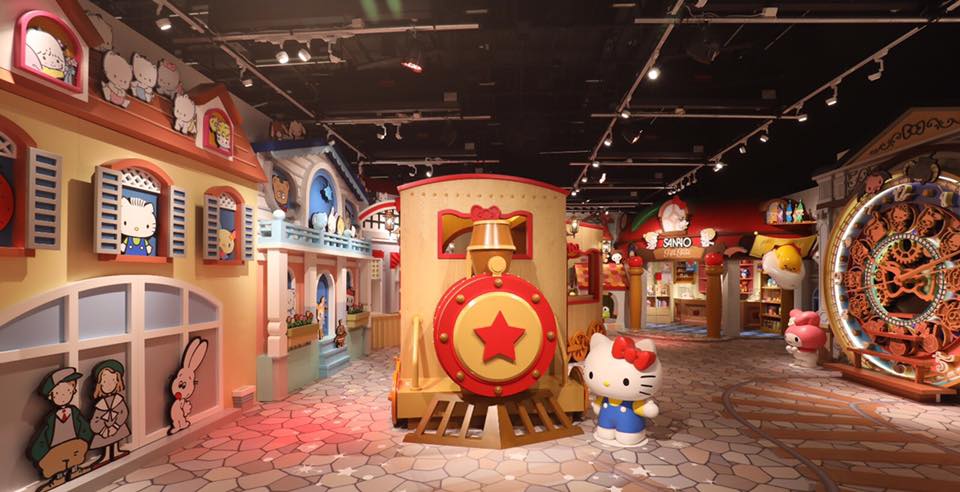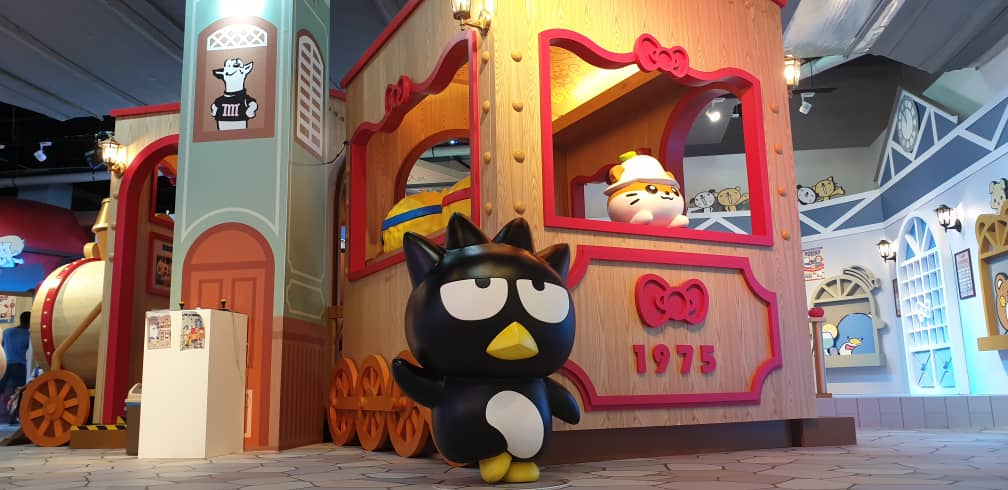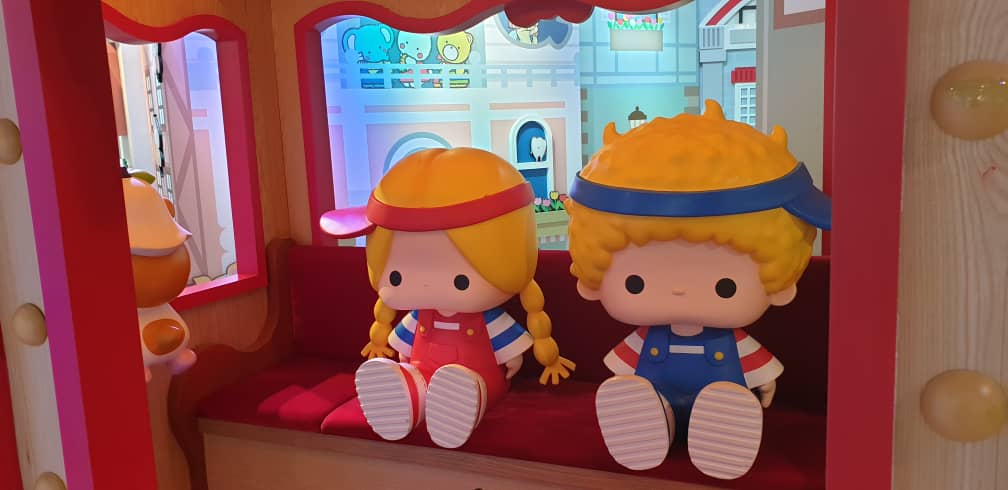 Okay, this is the most exciting station, our favourite so far. 100 characters will team up at the exhibition in Kuala Lumpur for the first time! Some characters will even take a ride on the Sanrio train which is made to imitate Sanrio Gift Gate of Gotanda, Tokyo in the 1970s. So interesting! Are you excited too?
6. Small Gift Big Smile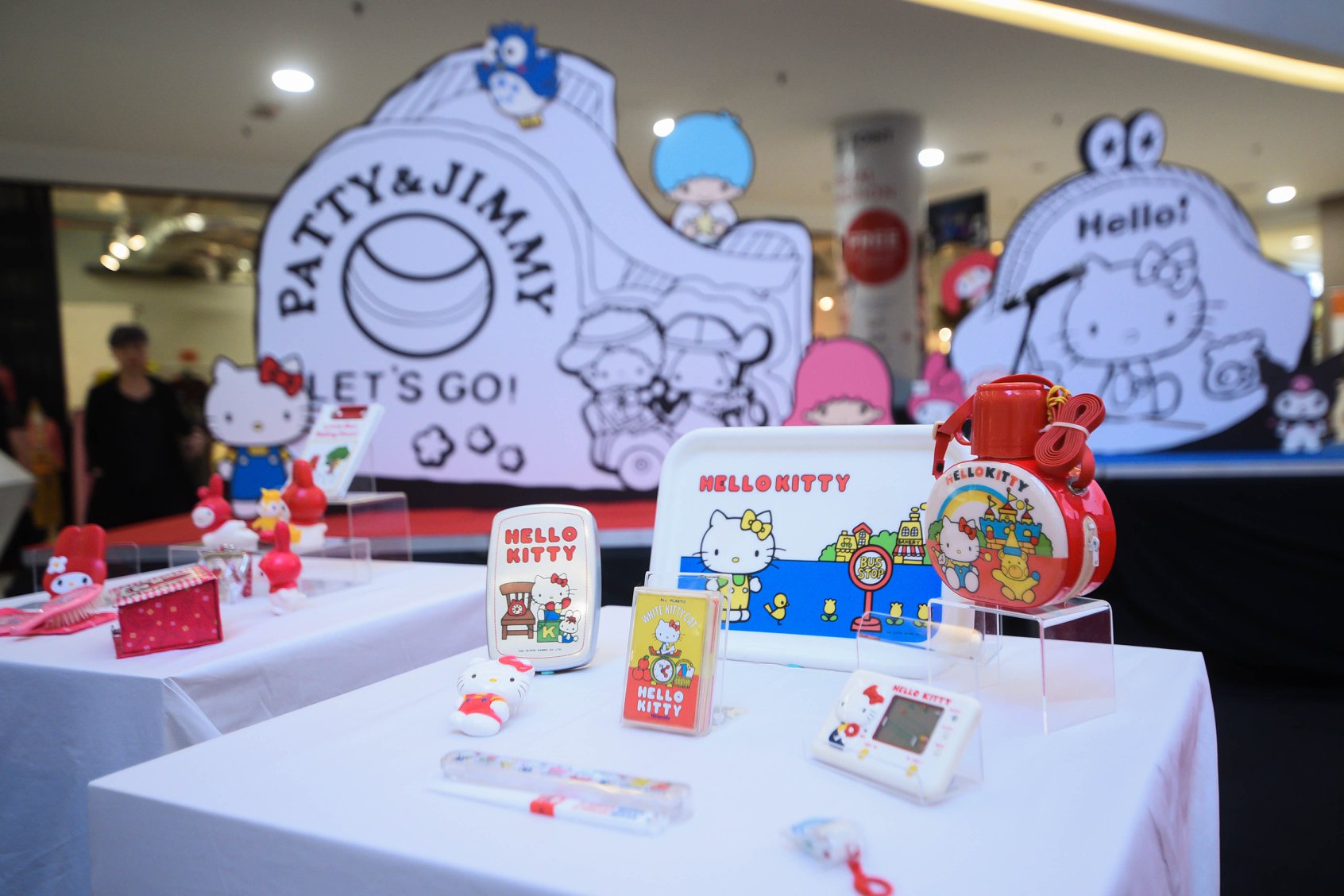 Every gift adorned these little moments with a smile. Surprise your loved ones with childhood Sanrio goodies to see the big smiles on their faces! Aww. How lovely it is!
Check out the Sneak Peek of Our Sanrio Times below!
Ticketing details to Our Sanrio Times Kuala Lumpur are as follow:
Malaysian Resident Ticket: RM 33
Early Bird Ticket: RM 25 (From 30 October till 20 November 2018)
Special Ticket for OKU and Senior Citizen: RM 20
Non-Malaysian Ticket: RM60
Children below 90cm are free-of-charge
Tickets are available through www.ticketcharge.com.my
Our Sanrio Times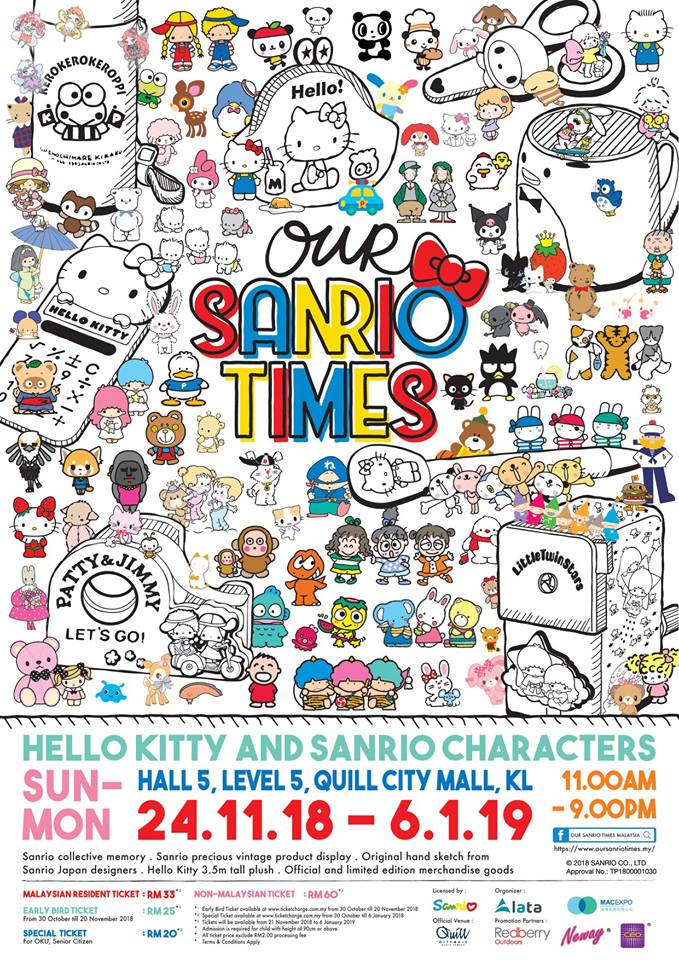 Venue: Quill City Mall Kuala Lumpur
Date: 24th November 2018 to 6th January 2019
Visit their official page for more information. P/s Their website is super cute!
Share it with your family and friends!