Inside Scoop's Mandarin Cake: Ideal Dessert For Your Reunion Dinner
"Kam" Home For Reunion Dinner!
We're less than two weeks before the Chinese New Year is here. Are you excited for the most prosperous day? Chinese New Year is a Chinese festival that celebrates the beginning of a new year on the traditional Chinese calendar. The festival is also known as the Spring Festival in modern China and Lunar New Years in Asia. No matter what you called it, we all know that CNY celebration is all about reunions and togetherness!
Inside Scoop's Introduces Special CNY Mandarin Cake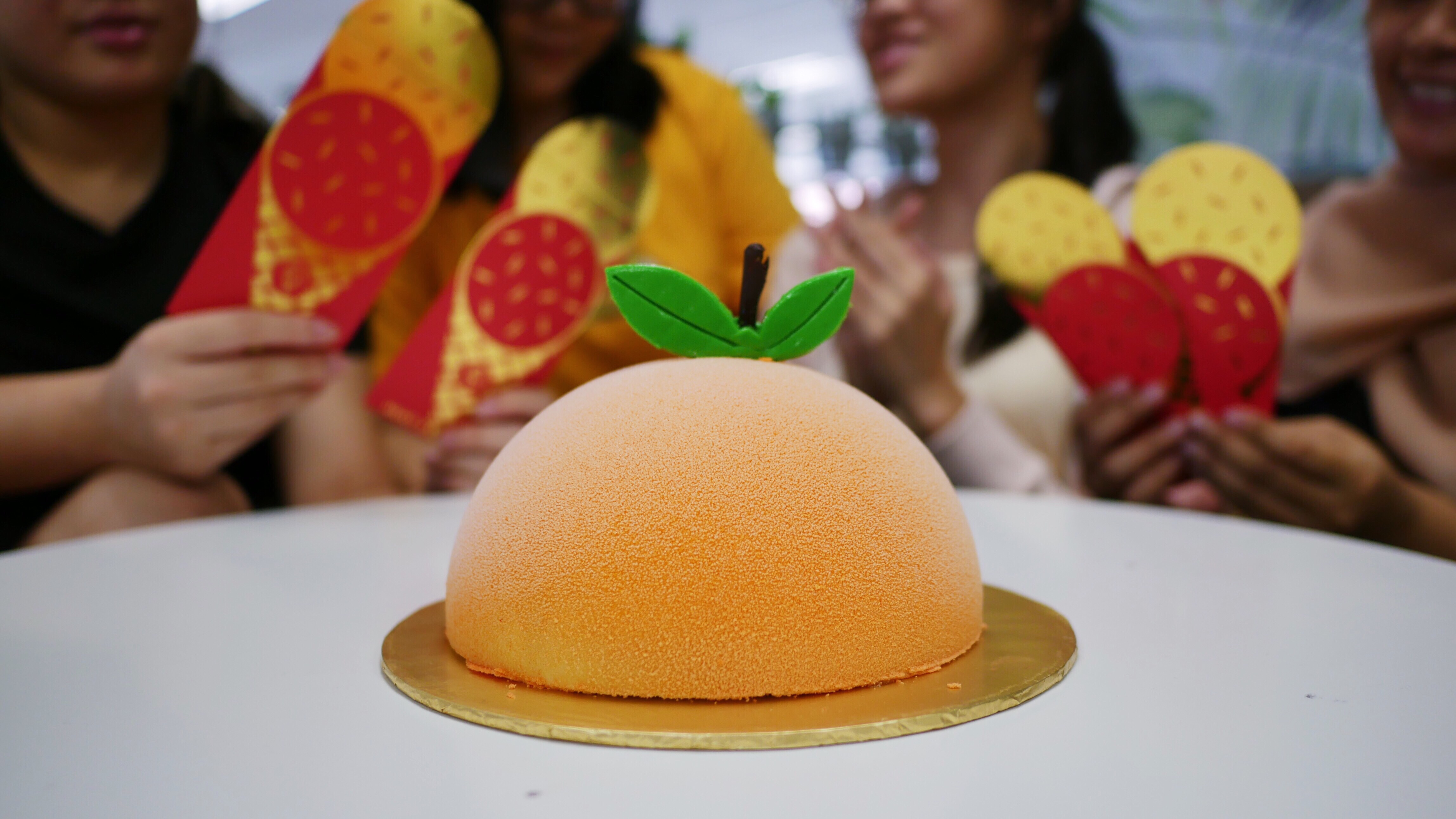 Chinese New Year is very familiar with Oranges or Kam. Do you have any idea why it's so famous on Chinese New Year Celebration? We guess all of you knew the reason behind it, but, we gonna tell you a bit about it! Asian cultures are full of symbolism, especially when it comes to CNY. Chinese community also have few 'pantang' for CNY celebration such as cannot wear black cloth and etc. During CNY, this citrus fruit promises luck, prosperity, and long life.
Beautiful on the Outside, Tasty on the Inside!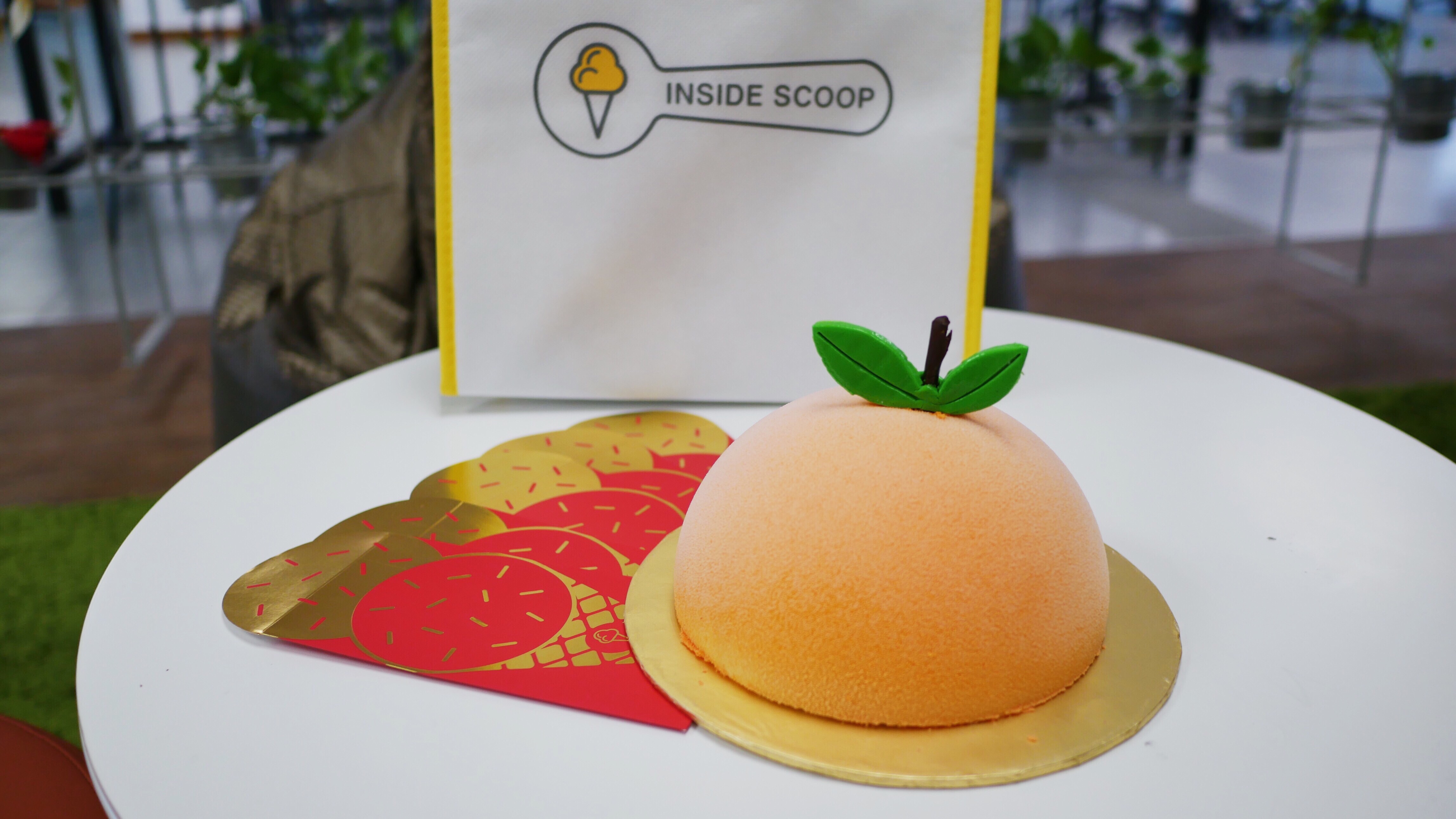 To emphasize the tradition, Inside Scoop has introduced a new menu which is Mandarin Cake for this CNY festive. Coated in orange mousse shell and velvet chocolate finish, you can the top half orange that come with orange's petiole as well. (It's so cute!) It might small in size but trust us, it really luscious and you surely will go for another spoonful of ice-cream!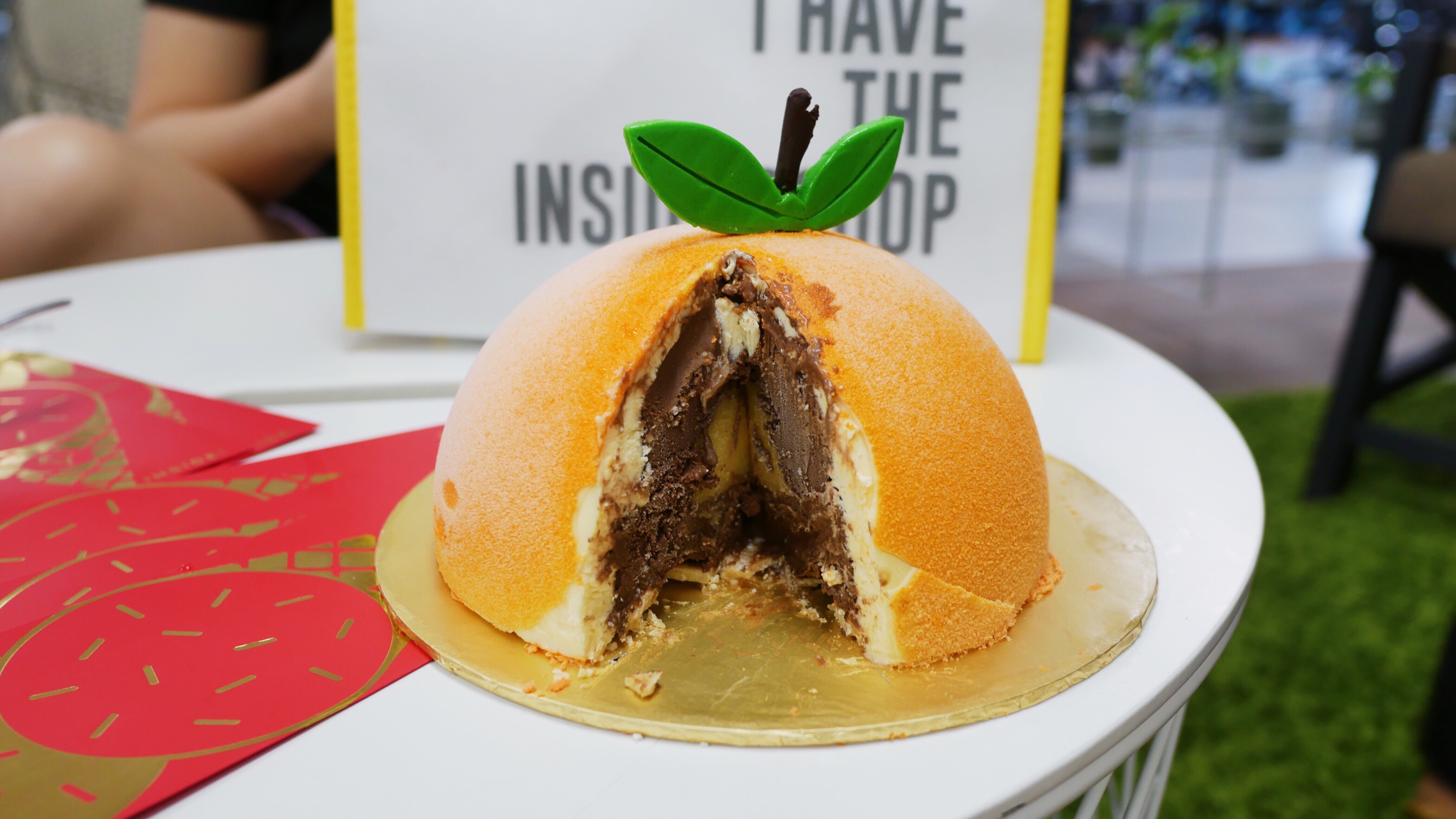 Digging inside of the ice cream, you can see a few layers of mouth-watering ice cream! This ice cream cake comes with the best selling Valrhona Chocolate ice cream with an orange jam centre on top of white chocolate crumble! We simply love the combination of all layer as the orange and chocolate taste great together. The combination of soft texture icecream and tantalizing aroma of the orange is the key to the scrumptious taste of this ice cream.
This will be a great dessert for your reunion dinner with family. So, make sure you grab it fast before it's sold out as there's a limited quantity available for this CNY Special.
💰 RM135.70
Ang Pao That You Can (Almost) Eat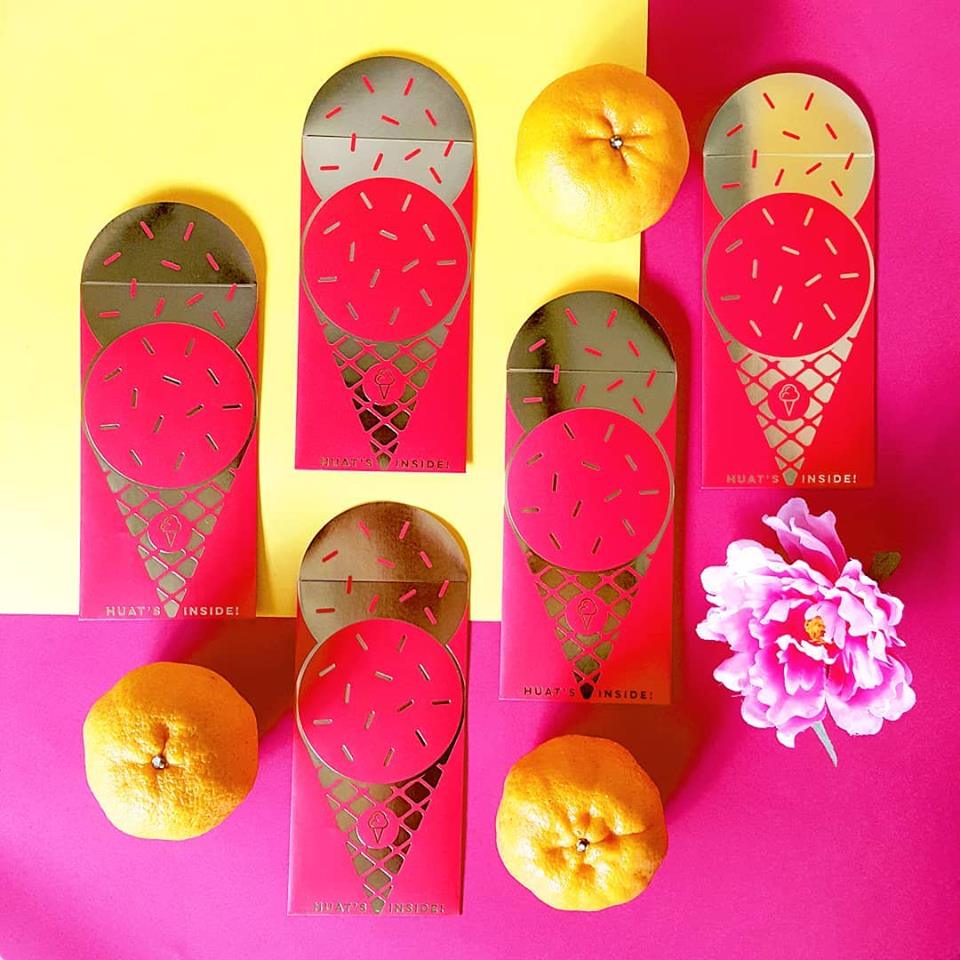 Ushering in CNY this year with Ang Pao! Get yourself a packet of Ang Pao when you spend minimum RM 20 at Inside Scoop. This promotion starts on 11 January until 4 February 2019. Hurry up to grab this special Ang Pao from Inside Scoop. What's makes it special? Check the back of our Ang Pao for more huat! You can turn the Ang Pao into a cash voucher and enjoy RM 5 off with minimum spend of RM20.
Terms & Conditions
Angpow vouchers can be redeemed from 11 January – 31 March 2019.

Hand over the Ang Pao to claim the offer.

Not applicable with any other promotions or discounts.

Valid for dine-in only.

Only ONE (1) Ang Pao is redeemable per transaction.
Place Your Order Now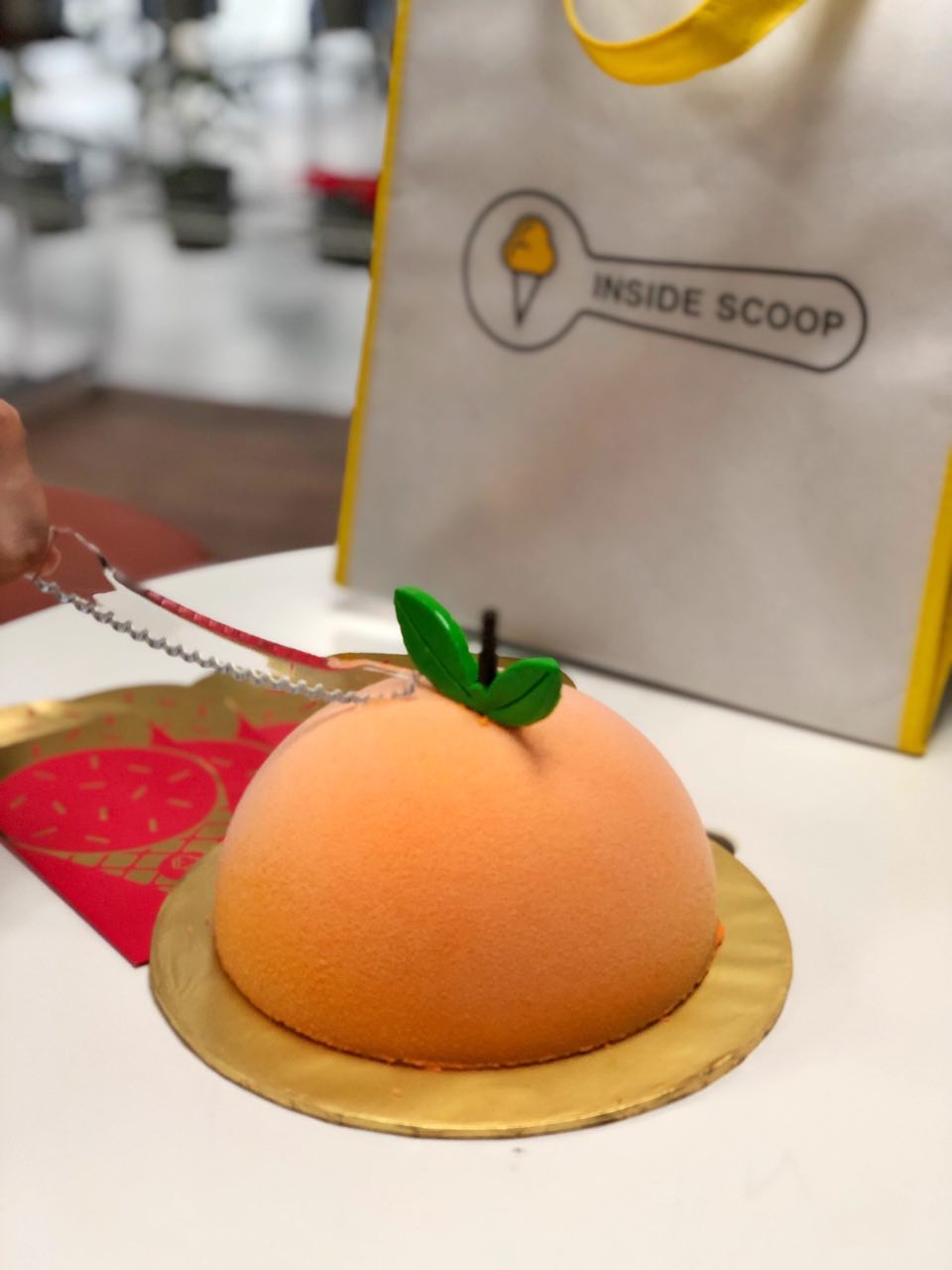 Don't wait any longer! Head to your nearest Inside Scoop now and grab your Mandarin Cake now. Don't forget to try their PINEAPPLE TART ICE CREAM as well 'cause Chinese New Year is incomplete without pineapple tarts! The pineapple jam was made from scratch with fresh pineapples! And complete with chunks of buttery tart crumbs swirled into luscious custard-based ice cream to bring you the ultimate pineapple tart indulgence. 
For more information and latest updates, you can check out Inside Scoop's Facebook, Instagram and Website.