There's Hello Kitty Cup and Bucket at Golden Screen Cinemas!
Calling for Hello Kitty fans!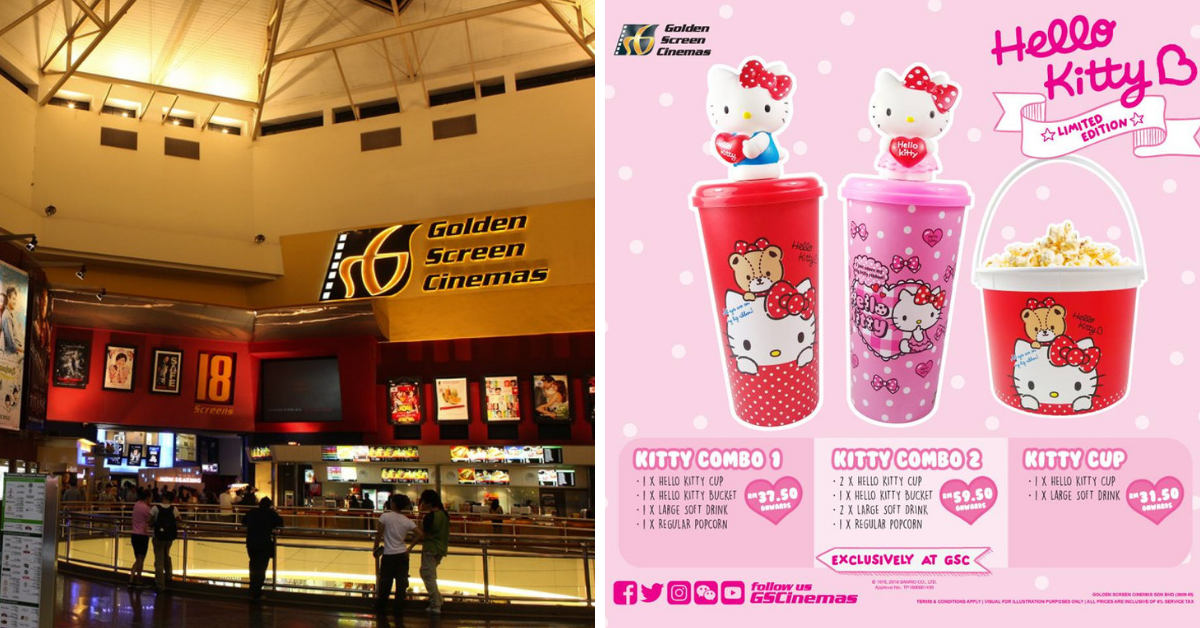 We guess you must notice that Golden Screen Cinemas always come out with stunning collectable merchandise. From Mickey Mouse Tumblr to Spiderman Figurine. Bumblebee Tumbler to How to Train A Dragon Keychains. They never fail to make Malaysians go mad everytime they launch new merchandise! And this time, they introduce limited edition Hello Kitty merchandise!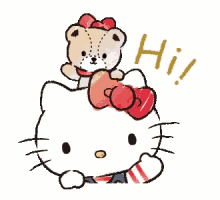 Get Limited Edition Hello Kitty Combo at GSC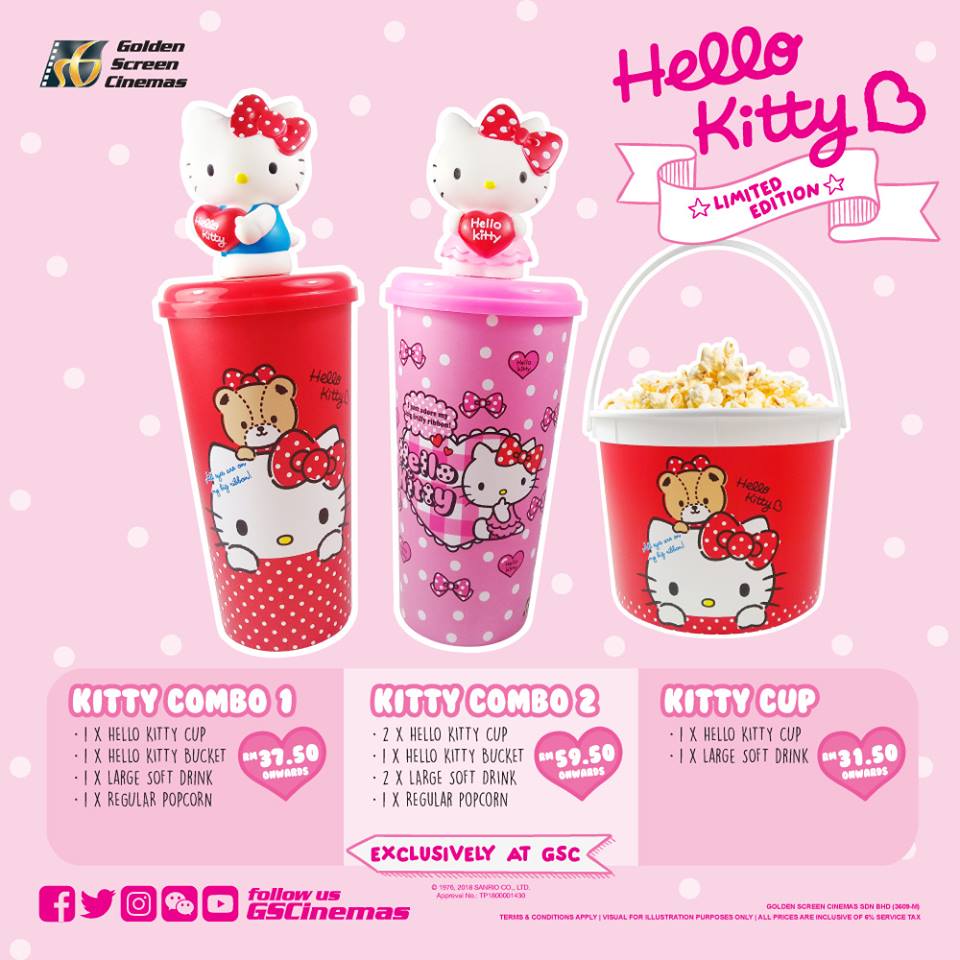 Did you know that Hello Kitty real name is Kitty White? She is a fictional cartoon character that is produced by a Japanese company, Sanrio. She is depicted as a female Gijinka with a red bow, whiskers and no mouth. It's super cute! Gijinka is an anthropomorphization of human and Japanese Bobtail cat.
Which One Is Your Favourite?
Don't miss a chance to grab this super fancy Hello Kitty merchandise from Golden Screen Cinemas now! There's a total of three Hello Kitty design that you can choose from. We cannot wait to get this exclusive merchandise and we gonna grab all of it 'cause they're super cute and adorable!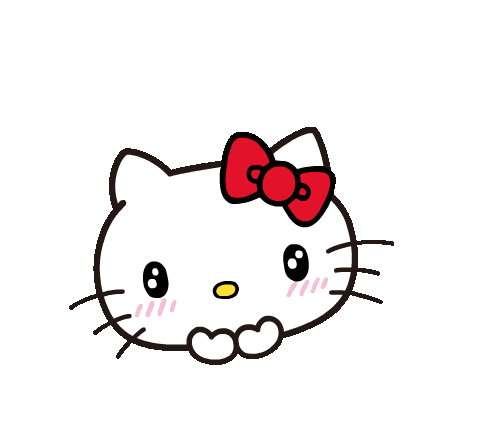 In order to get this limited edition merchandise, you have to purchase a combo from Golden Screen Cinemas. There is three combo set for you to choose from and here are the full details of what you will get for each Kitty combo. We know it is really hard to decide between the two cup design as both designs are so adorable!
Kitty Combo 1 | 💰 RM 37.50
🎀1x Hello Kitty Cup (Red or Pink), 1x Hello Kitty Bucket, 1x Large Soft Drink, 1x Regular Popcorn
Kitty Combo 2 | 💰 RM 59.50
🎀2x Hello Kitty Cup (Red + Pink), 1x Hello Kitty Bucket, 2x Large Soft Drink, 1x Regular Popcorn
Kitty Combo 3 | 💰 RM 31.50
🎀1x Hello Kitty Cup (Red or Pink), 1x Large Soft Drink
Grab Them Now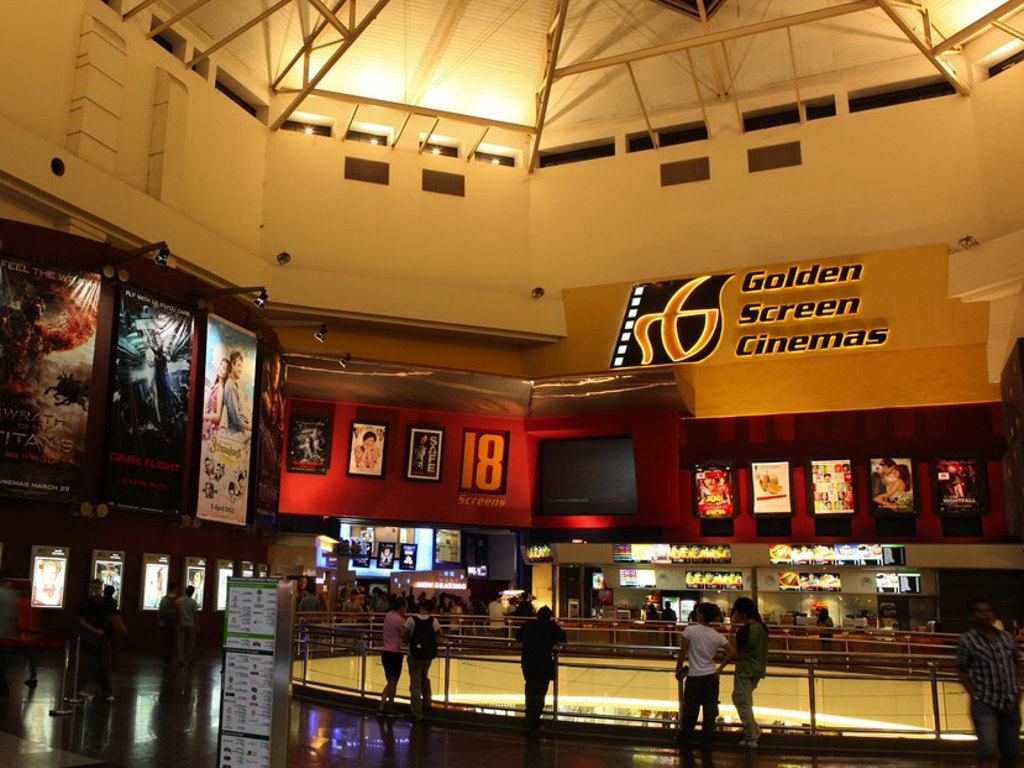 Foodies, which one wins your heart the most? We really love the red cup 'cause it suits the Kitty bucket as well! The little figurines on the top of the cup really catch our eye. Wait no more! Head to nearest Golden Screen Cinema now and grab yours today. Don't forget to bring along die-hard fans of Hello Kitty you knew.
For more information and latest update, you can check out Golden Screen Cinema's Instagram and Facebook.