11 Foodie Deals You Can Find In MyMaxis App
Gonna Grab Them All!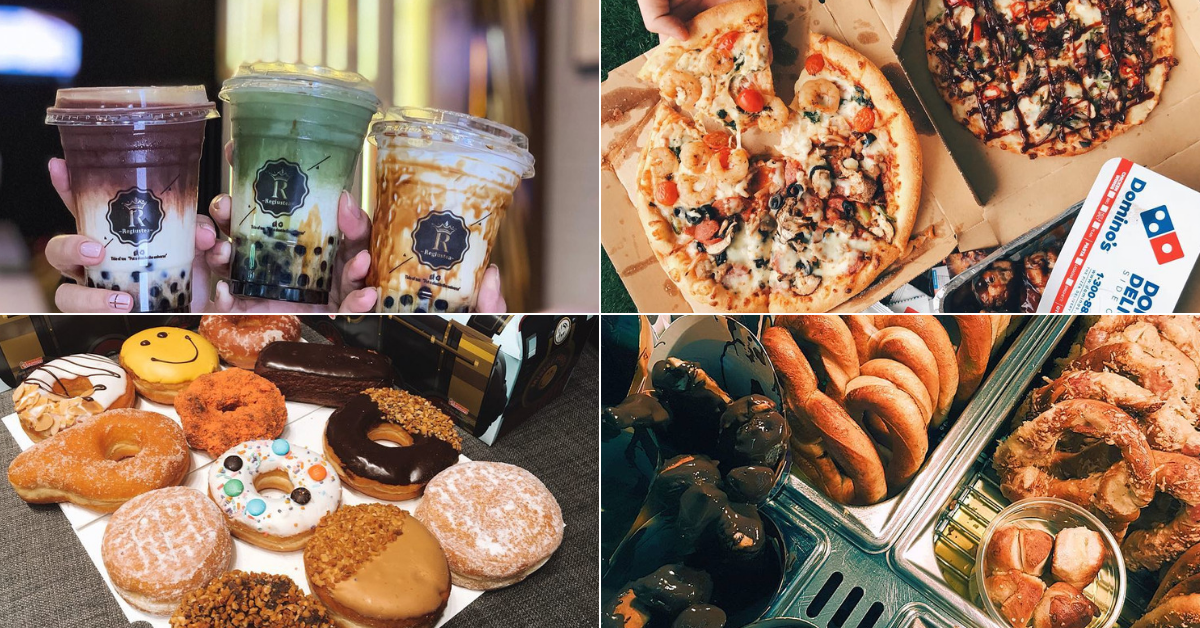 Maxis Communications or Maxis Berhad is a communications service provider in Malaysia. They provide a variety of communication products, applications, and services for consumers since 1999. For Foodie who using Maxis, here are what you should grab every month!
Foodie Deals In MyMaxis Application
If you are using Maxis, make sure that you have MyMaxis app in your smartphone so that you can enjoy more deals! There is a lot of deals that you can grab in MyMaxis app such as Discount for Food & Beverage, Shopping Voucher, Discount for Travels and etc.
1. Tealive: Buy 1 Free 1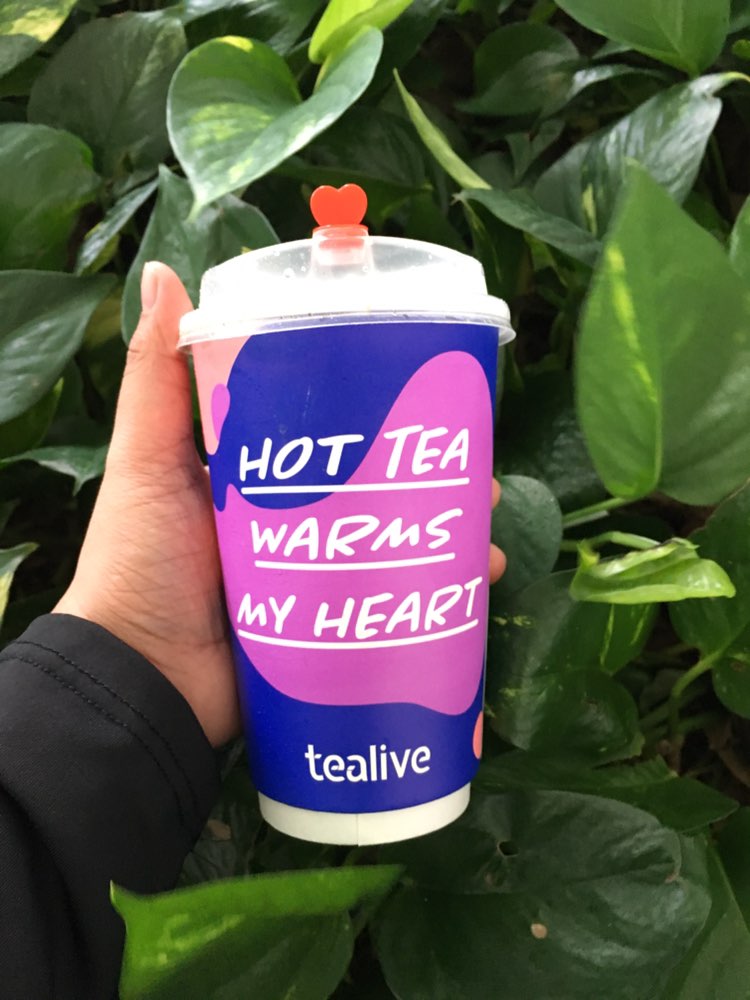 You don't have to wait until Thursday to enjoy promotion at Tealive! Simply head to the Tealive outlet and click 'Redeem' to enjoy your second cup for absolutely free! Note that the free drink only applies to the lower or equal value of RM6.50 only.  Don't forget to give your Unitea Card to the crew for points collection!
2. McDonald's: Free Large Sundae Cone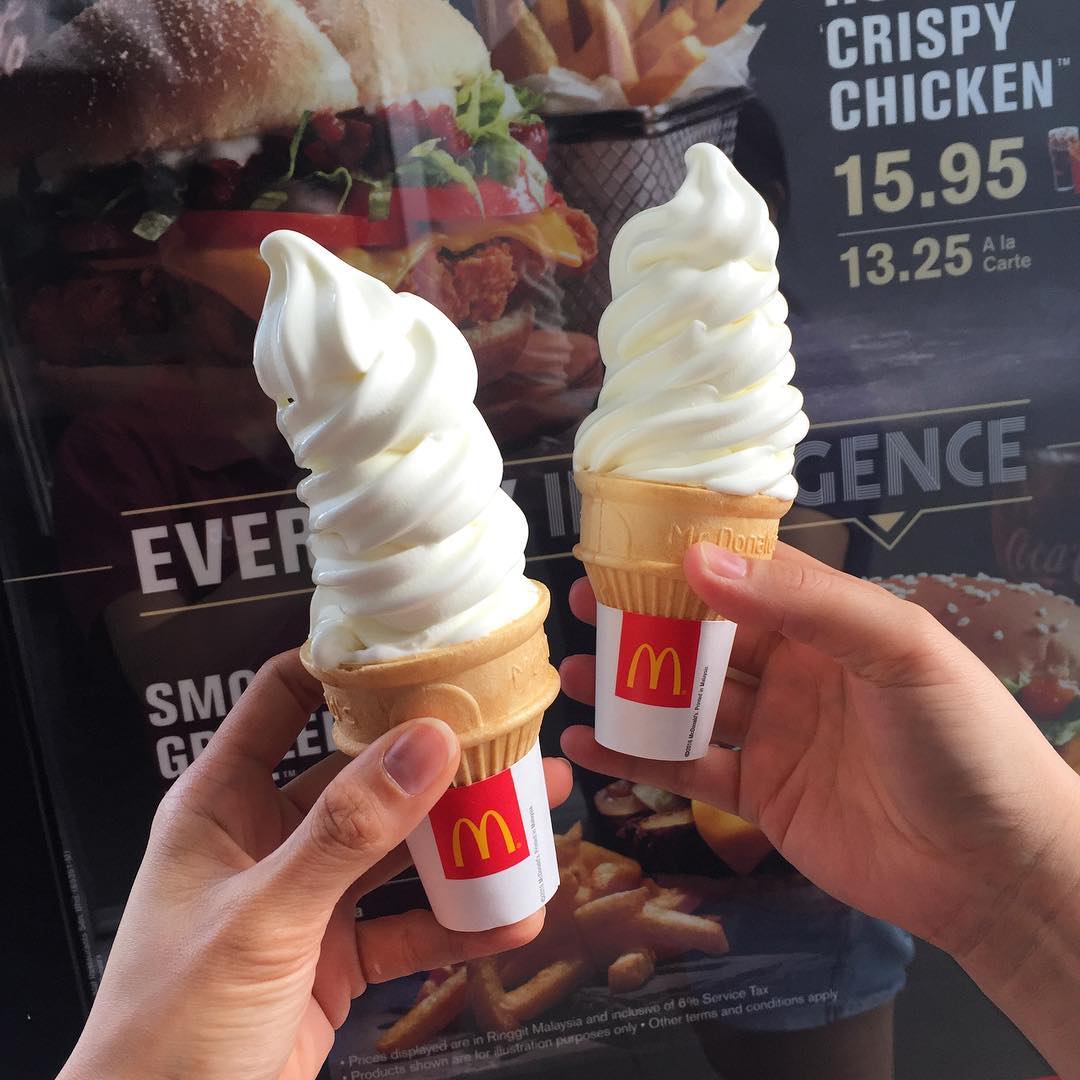 Yup! They are absolutely free! What is better than a free sundae cone? You get a free Large Sundae Cone! You can redeem this deals whether at the counter or drive-thru. Simply inform the crew, click 'Redeem' and you can enjoy your large sundae cone!
3. McDonald's: Free  Sundae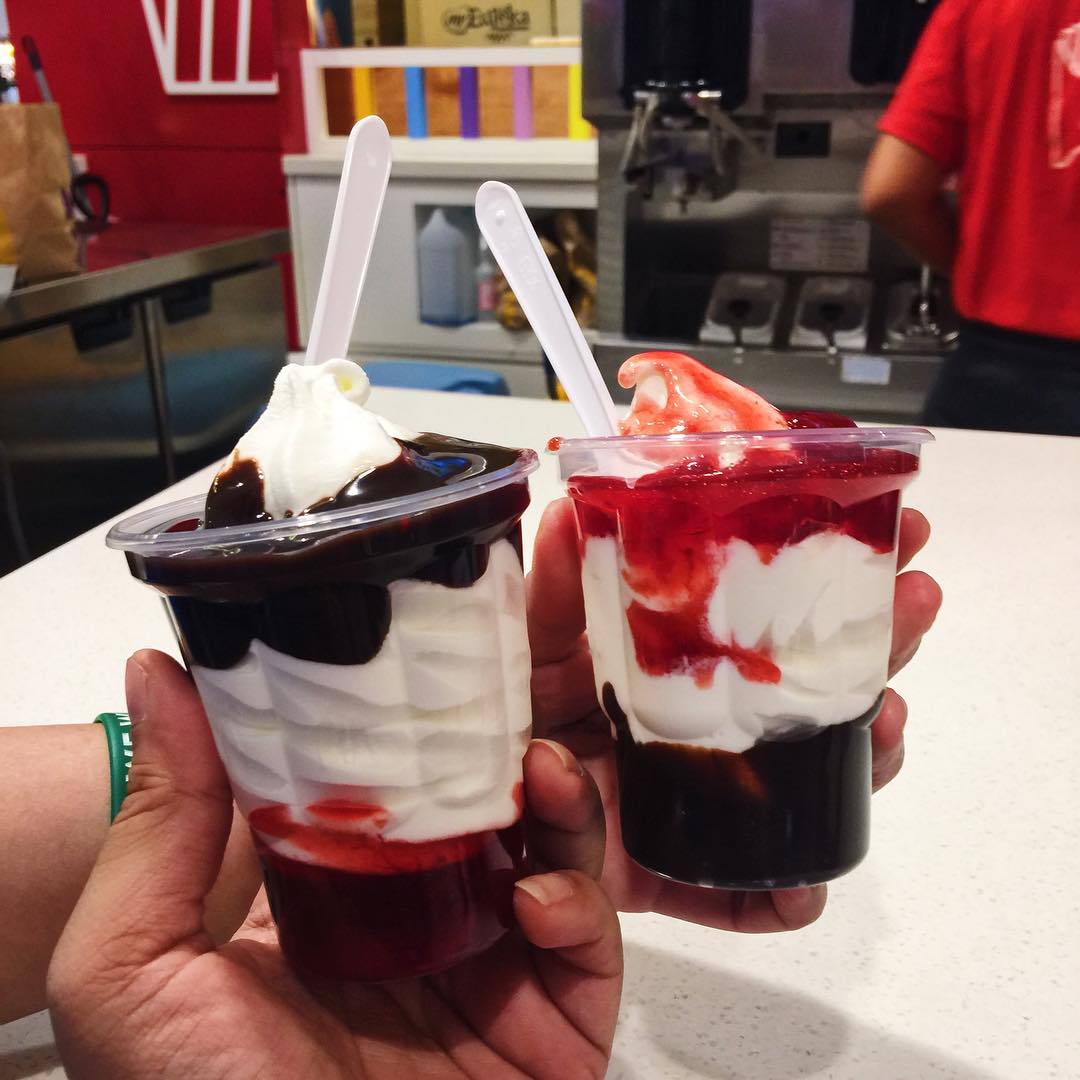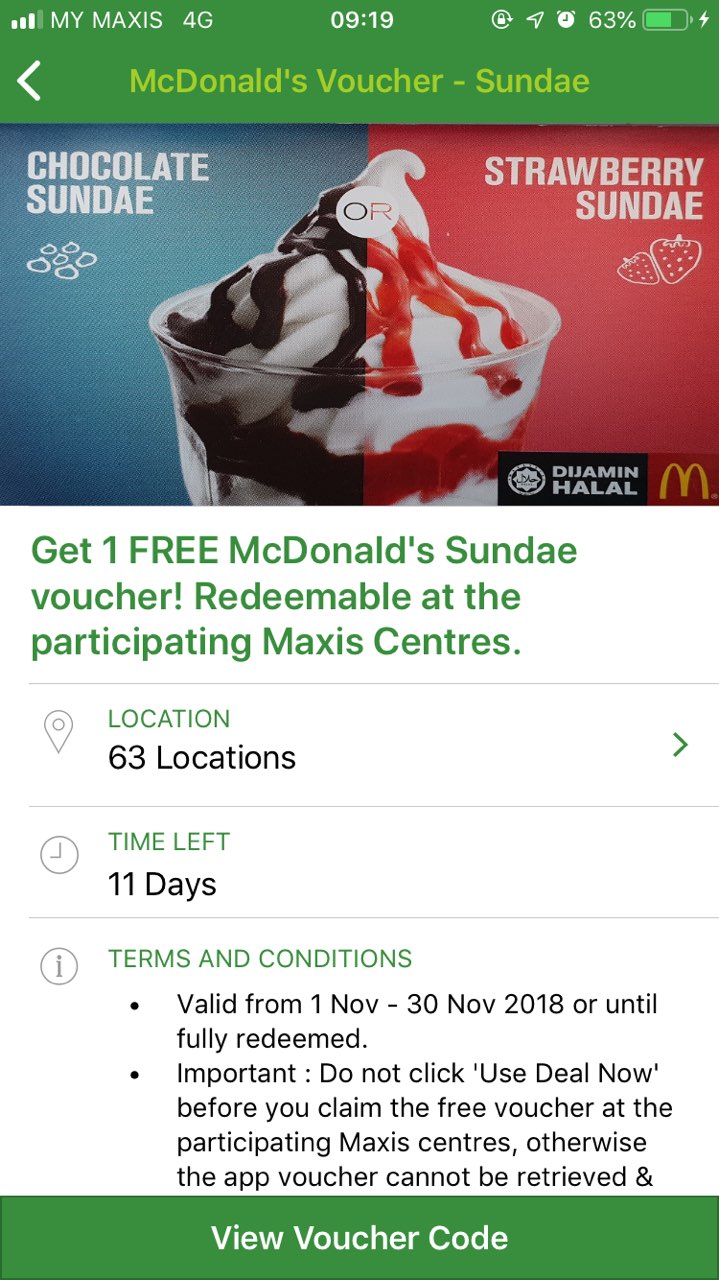 Yass… another freebie for you, Foodie! But in order to redeem this deals, first, you need to redeem this free sundae voucher at Maxis Centres. Then, head to any McDonald's and redeem your Sundae! Strawberry or Chocolate, which one is your favorite?
4. Regiustea: 50% Off For 2nd Beverage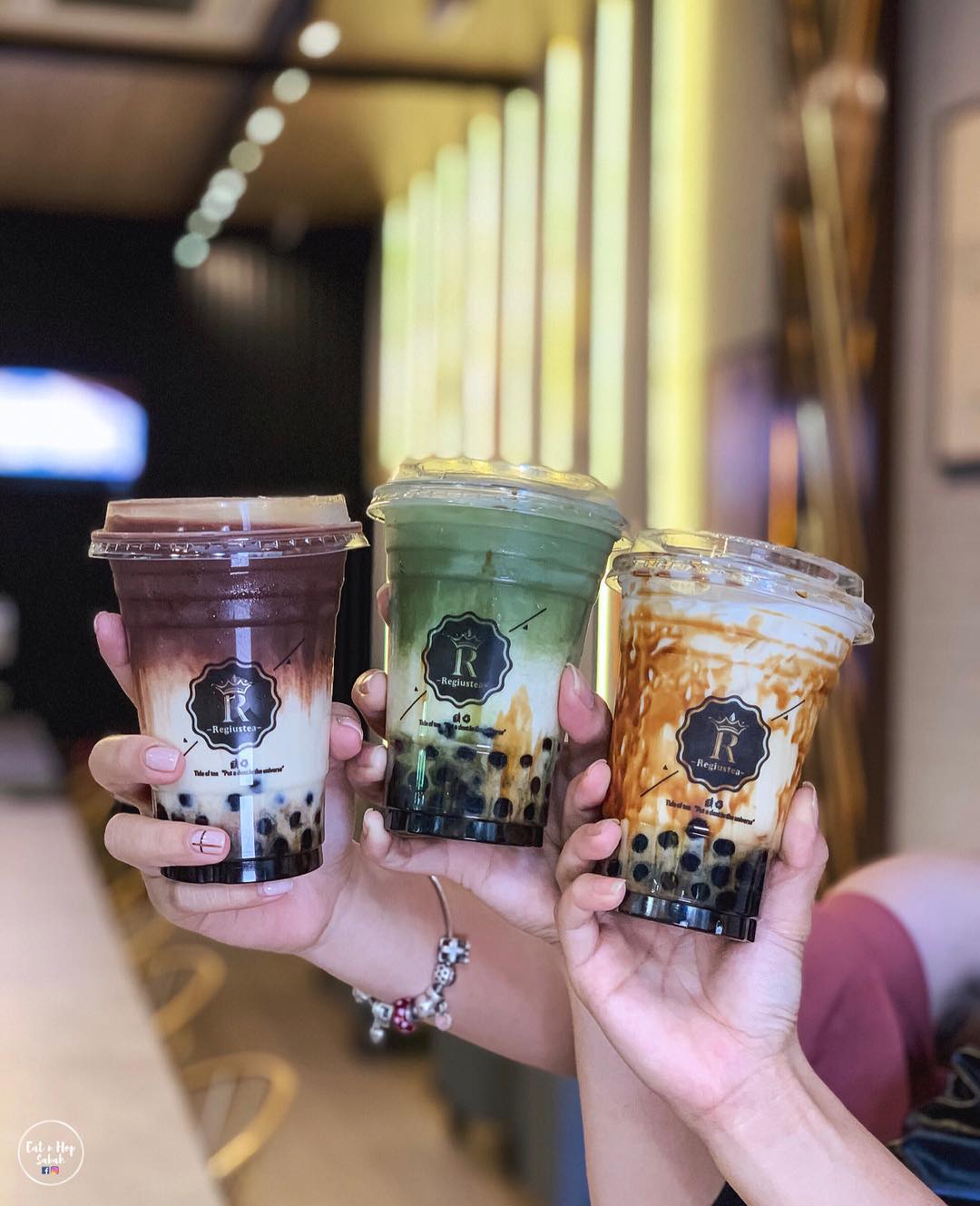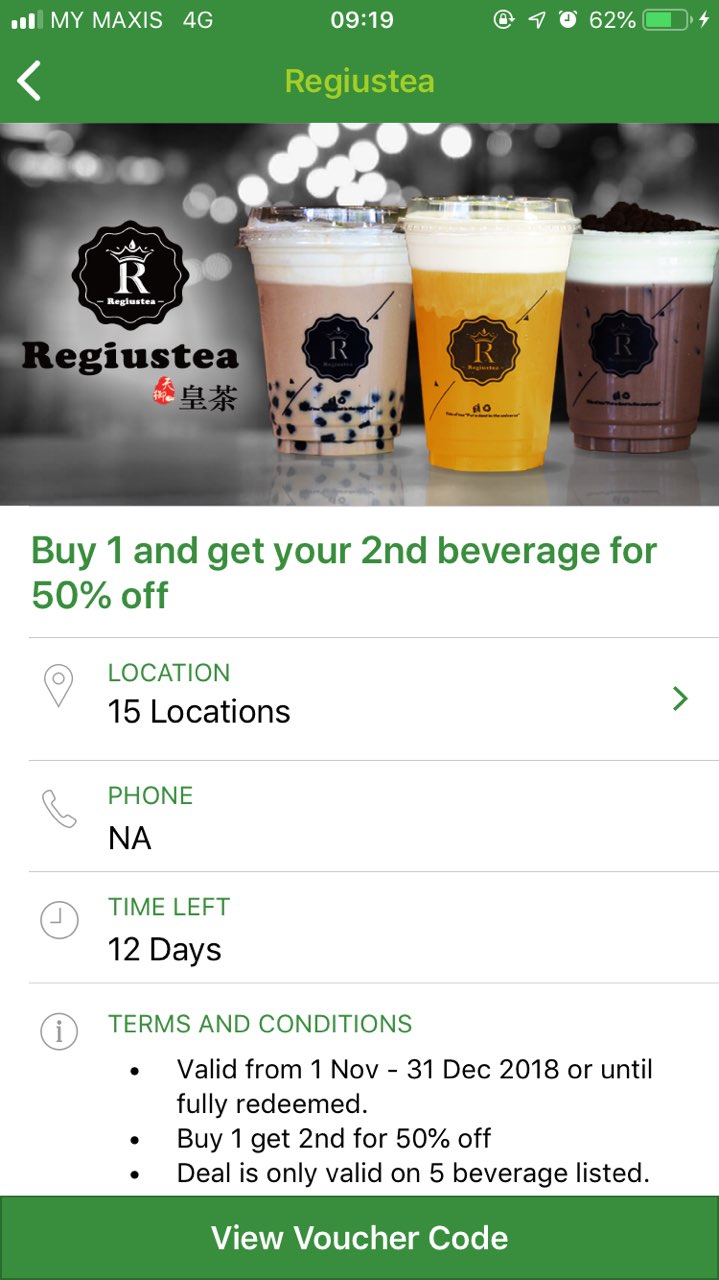 Can't get enough of Bubble Milk Tea? Here is another place you can go to satisfy your craving! Enjoy 50% off for your second beverage! You can choose your second beverage from this five option which is Jasmine Green Tea Cheese, Signature Pearl Milk Tea, Signature Chocolate, Fizzius Green Apple w/ 3Q Jelly and Passion Fruit Yogurt.
5. Domino's Pizza: 3 For RM 33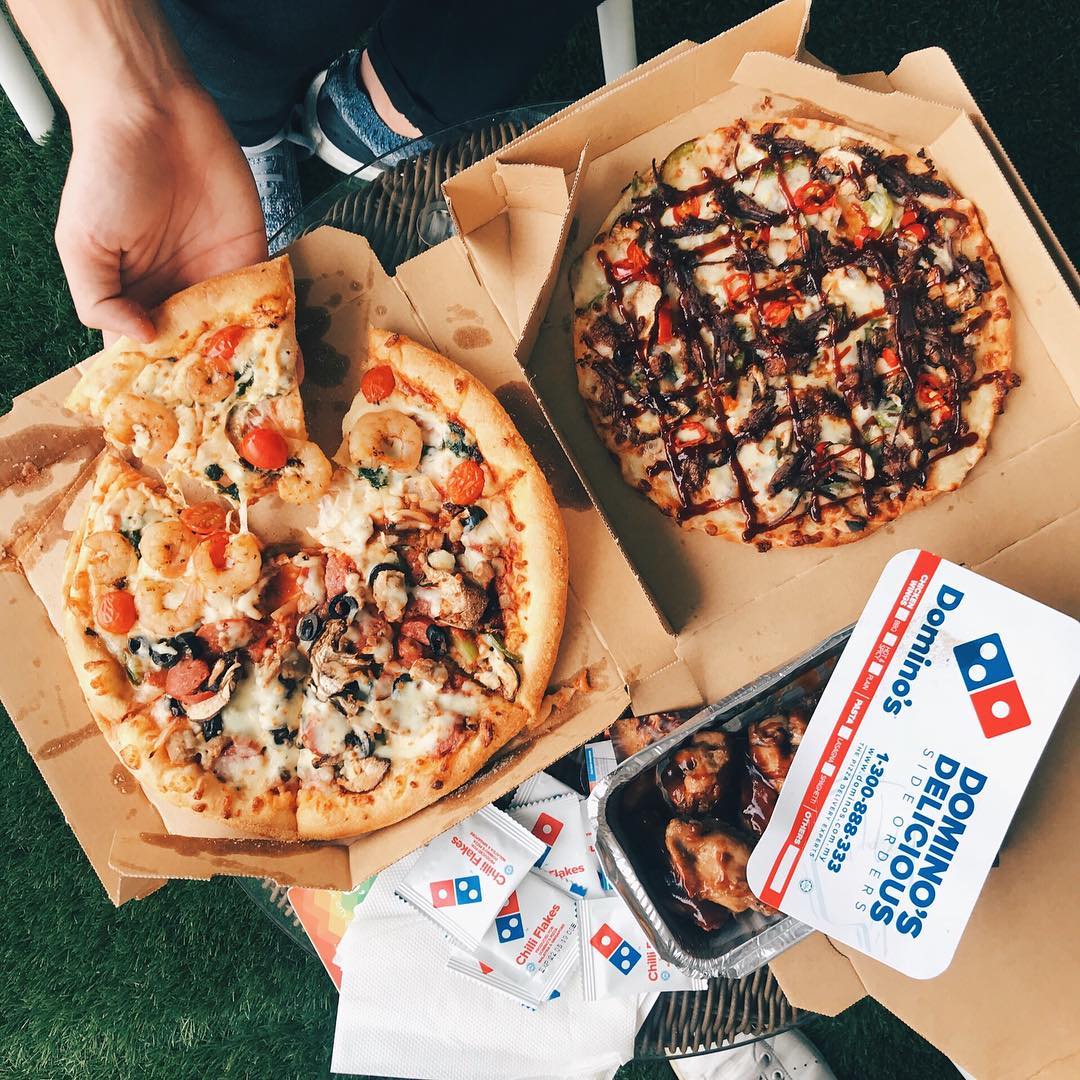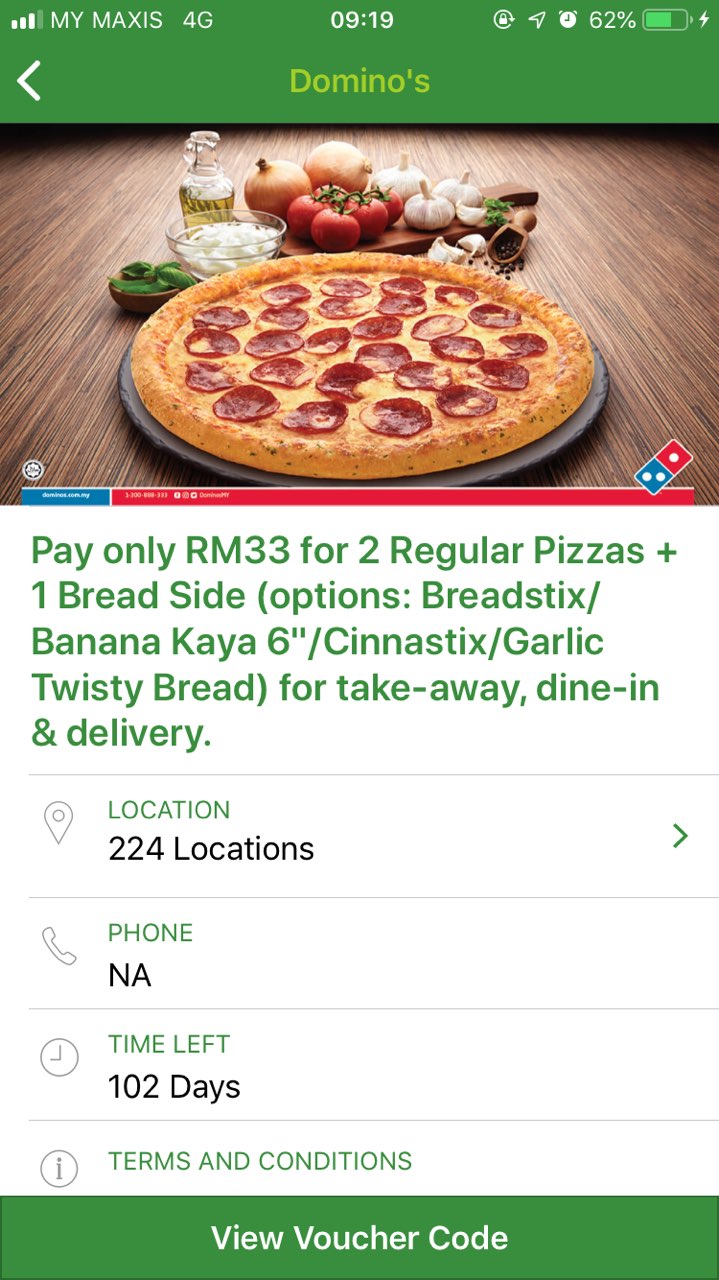 No one would say 'No' for pizza! Enjoy 3 For RM33 promotion at Domino's Pizza soon. This promotion includes 2 Regular Pizza + 1 Bread Side. (So worth it!) There is a lot of tasty toppings and sauce you can choose from! This promotion is available for take-away, dine-in, and delivery as well. What will you grab, Foodie? For us, Classified Chicken with Mozzarella crust will be the best!
6. Texas Chicken: Zesty Crunchy Burger Discount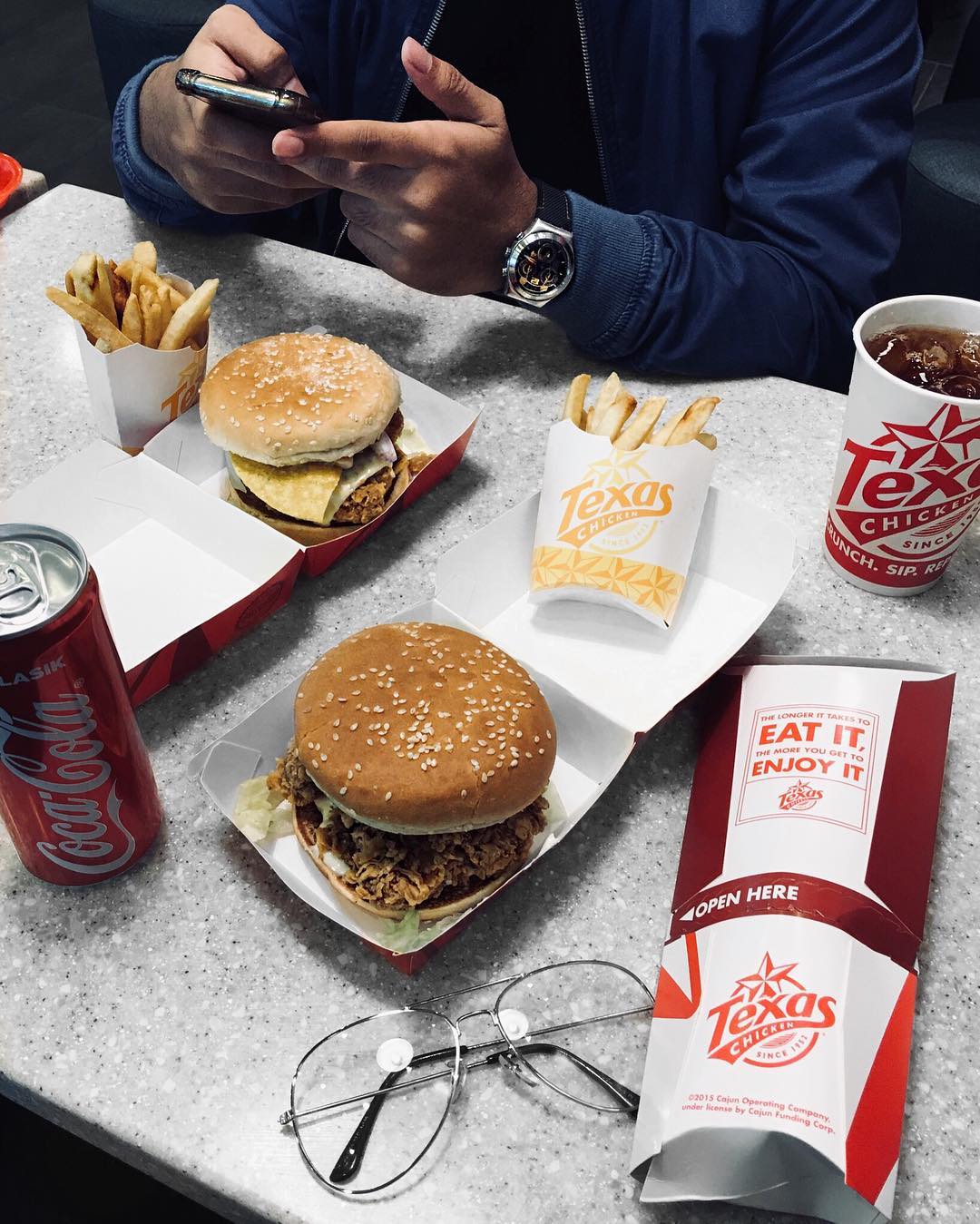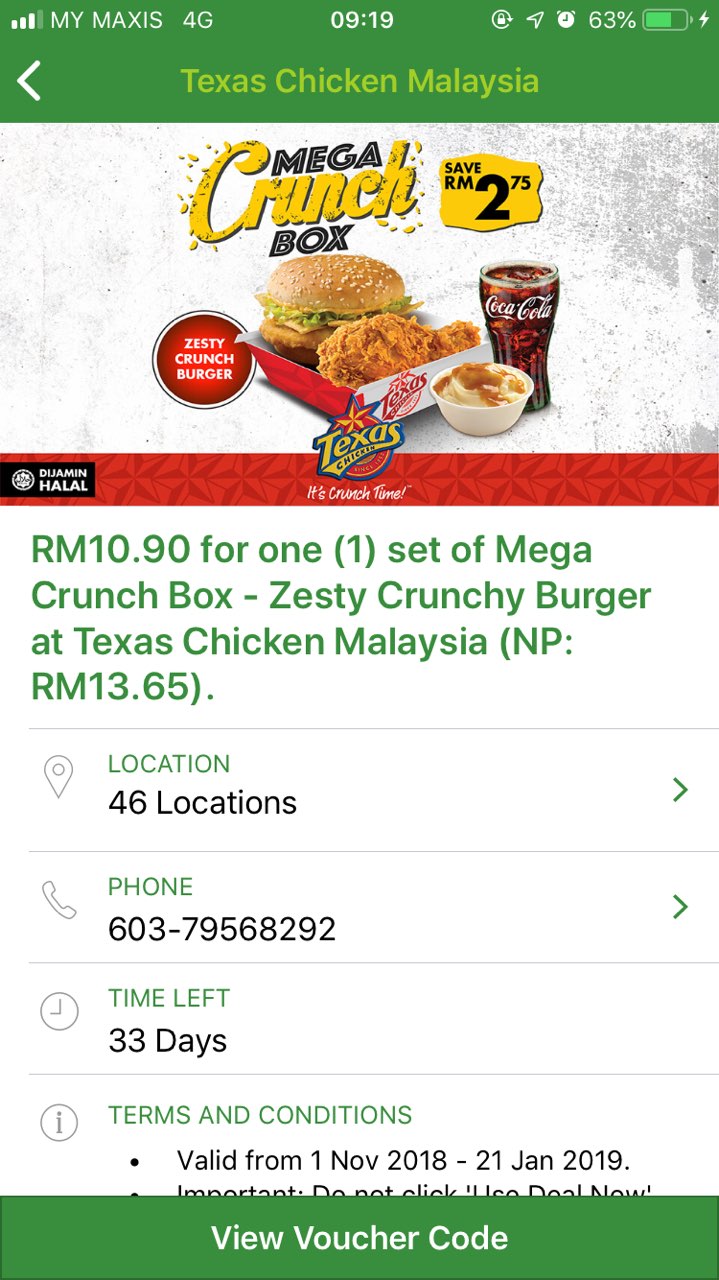 Confused between Burger or Fried Chicken? Great news, you can have both! Save RM2.75 when you redeem Mega Crunch Box worth RM13.65 from MyMaxis app. This set includes one Zesty Crunch Burger, One Texas Chicken, One Mashed Potato and also drinks. Enjoy it now at your nearest Texas Chicken outlet.
7. Dunkin' Donuts: Buy 3 Free 3 Donuts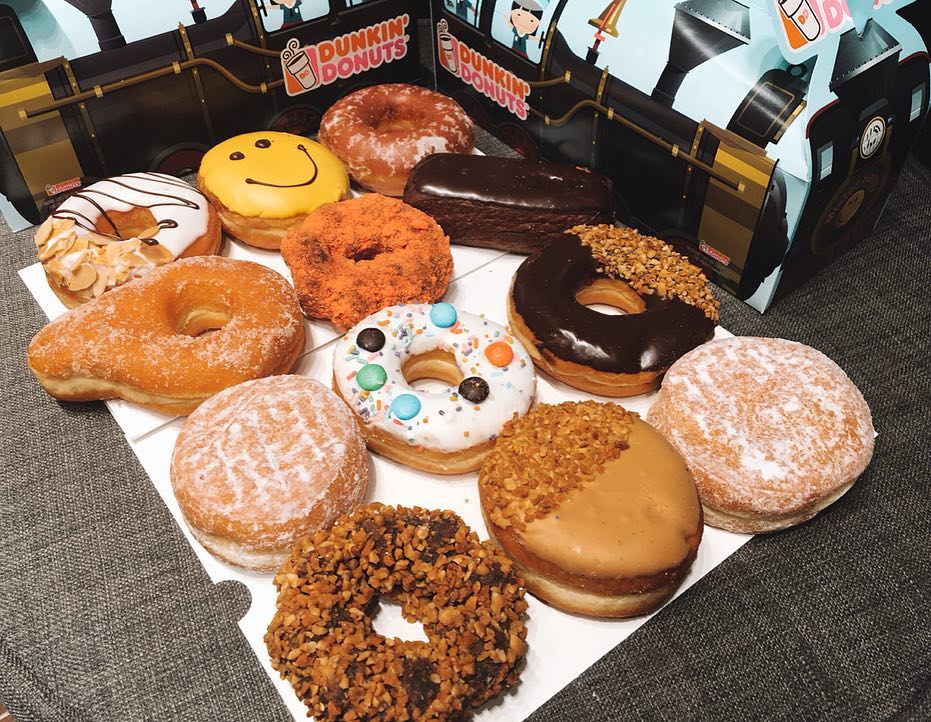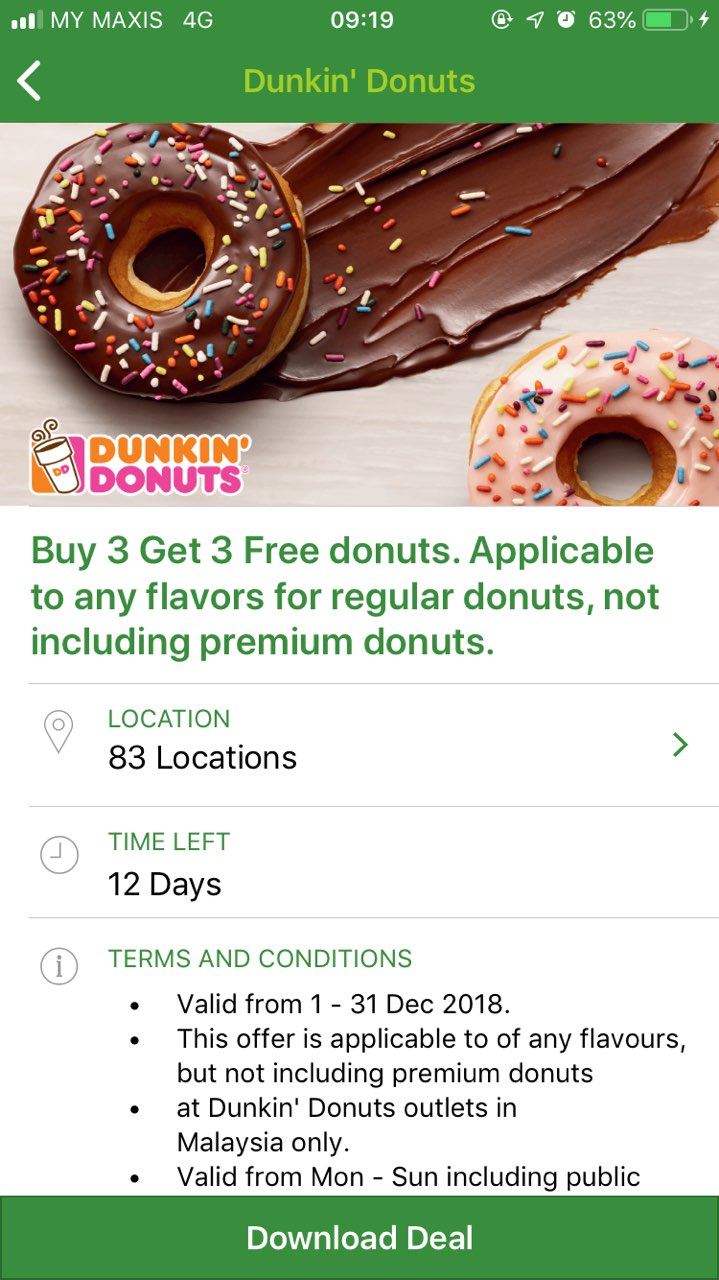 Calling for sweet tooth out there! Now can get 3 free donuts from Dunkin' Donut when you purchase 3 donuts! We're drooling for this tasty and mouth-watering donut from them. They also have super fancy donuts for Christmas now. Grab them for your Christmas party soon!
8. Famous Amos: Free Cookies With 100g Cookies Purchase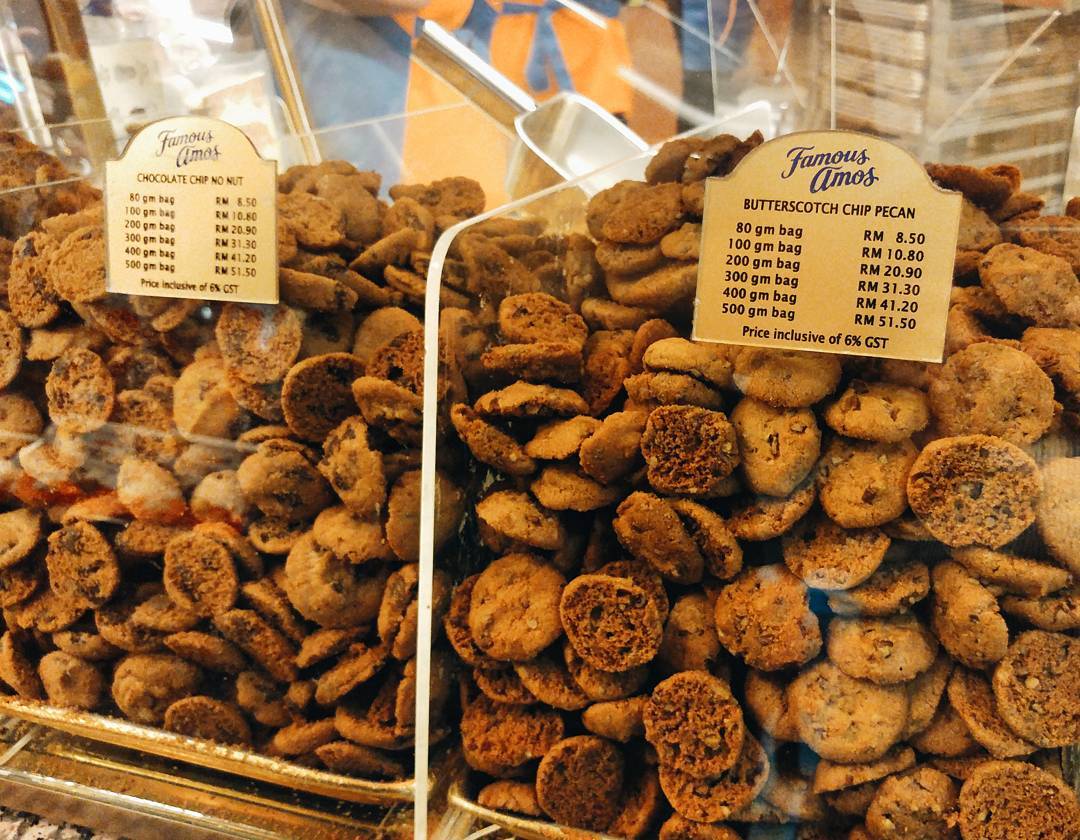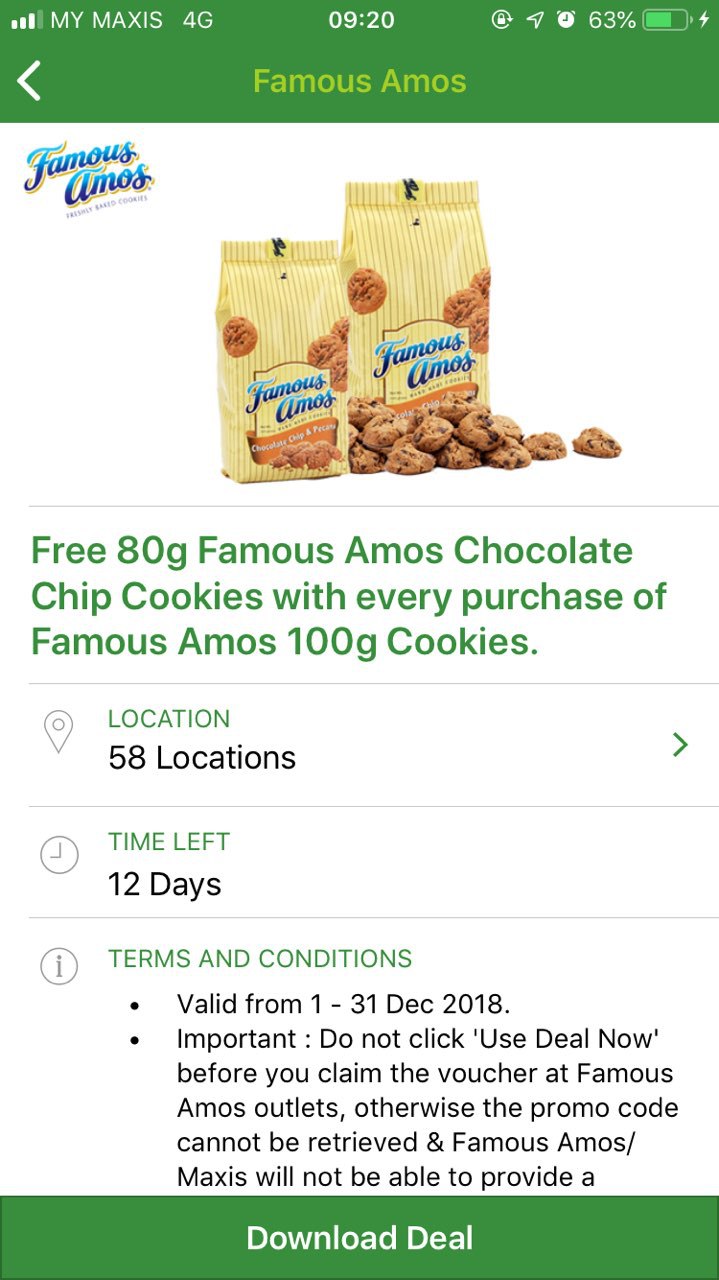 Anytime is cookie time! Get yourself free cookie worth RM8.50 when you purchase 100 gram of cookies at Famous Amos. These freshly baked cookies are really tempting that will make you go for another piece! Head to Famous Amos now and get yours today.
9. Auntie Anne's: Free Original Pretzel With Any Pretzel Purchase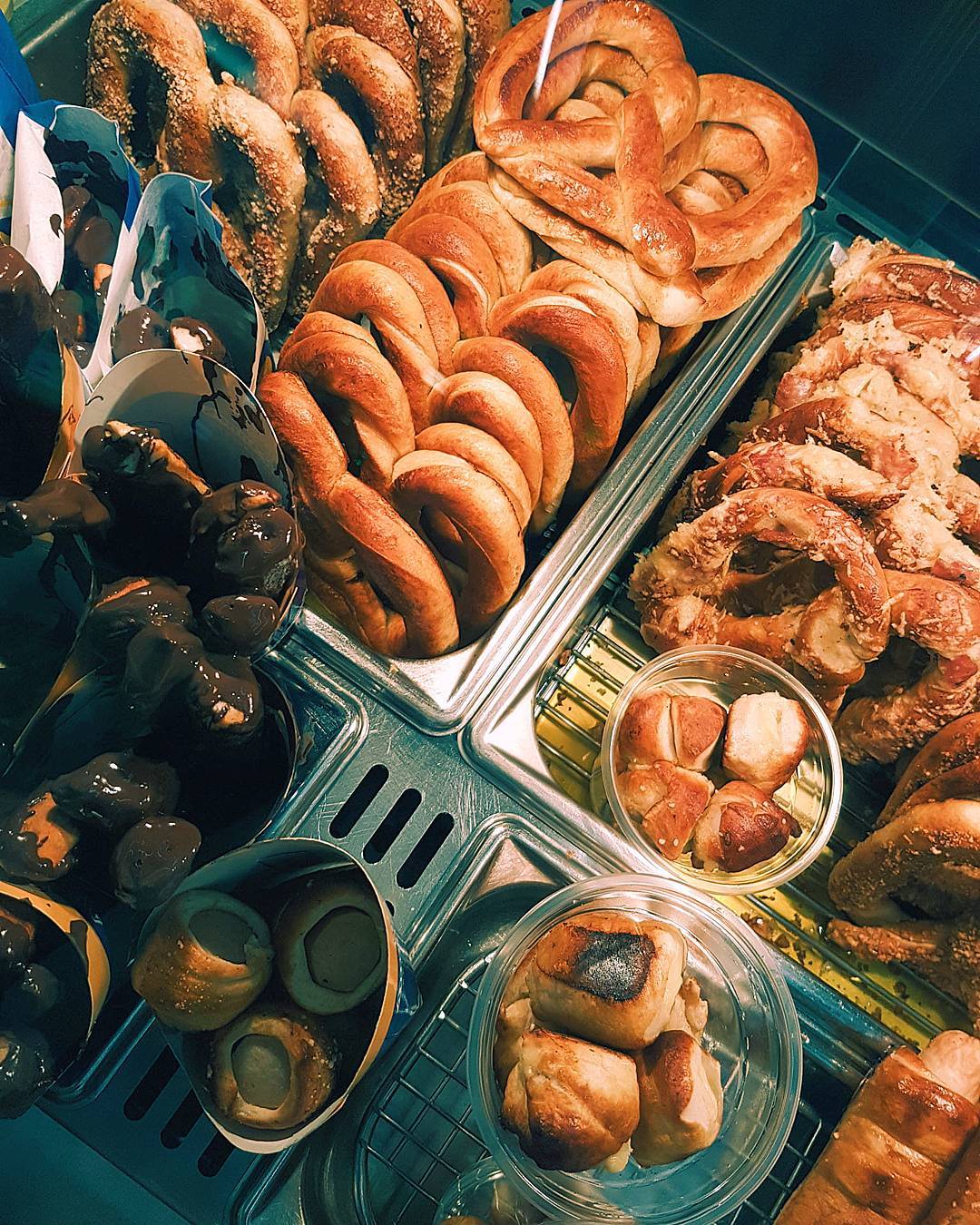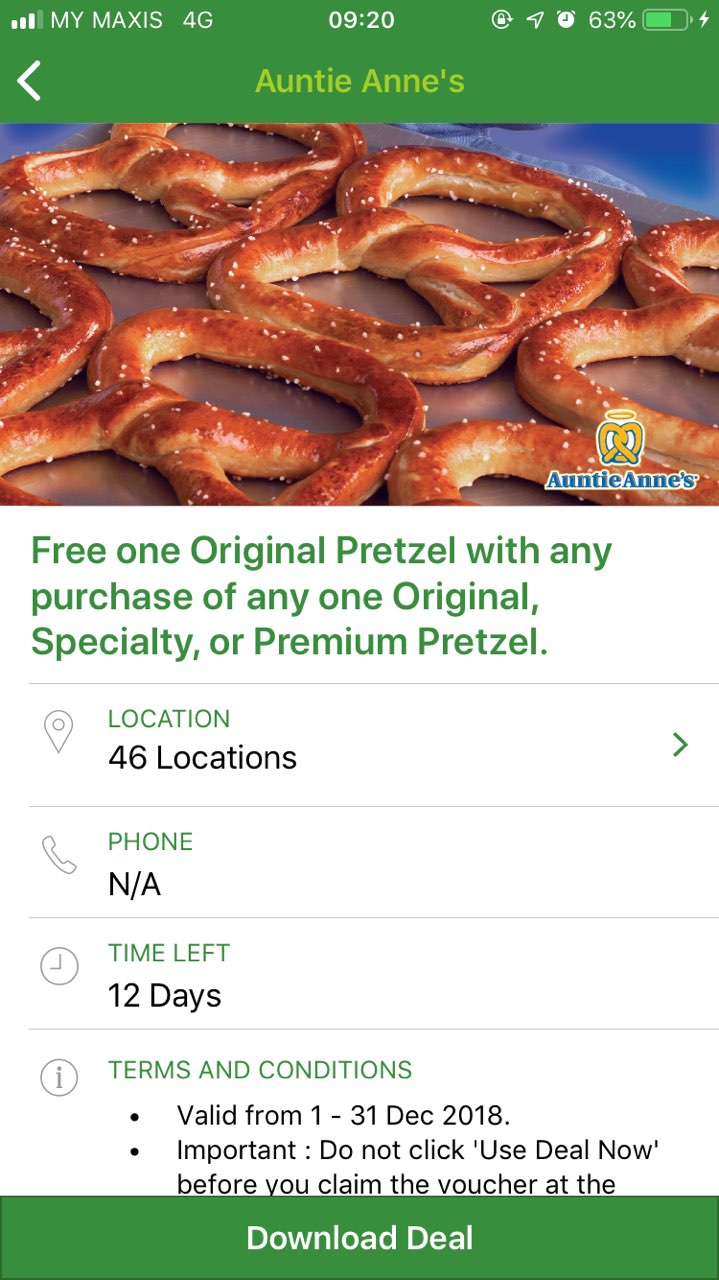 A pretzel a day, boost your mood straight away! And two of it, make your day perfect! Get yourself one free original pretzel with any purchase of original, specialty or premium pretzel. Remember, two is better than one!
10. Eggette: Free Original Eggette With Eggette Purchase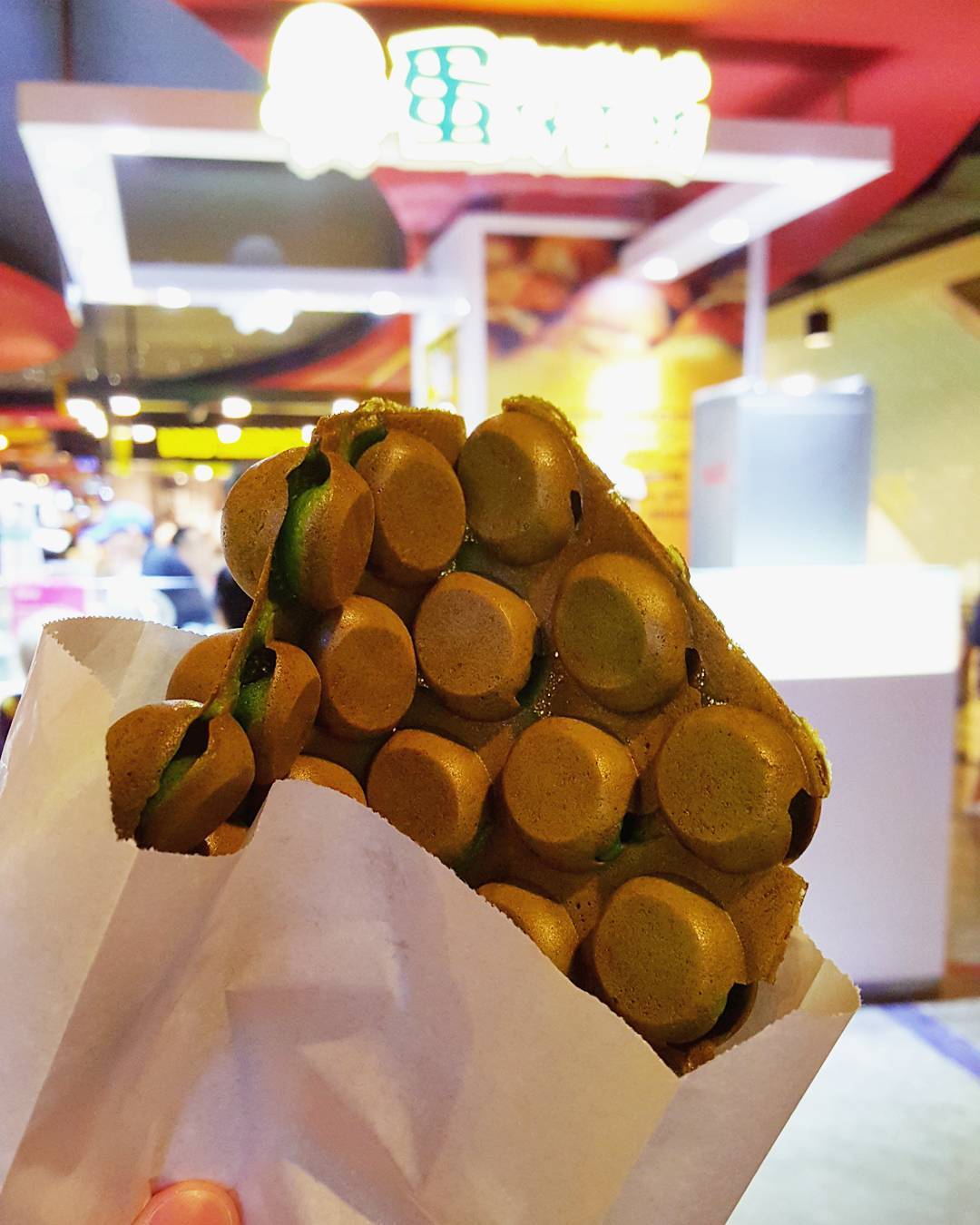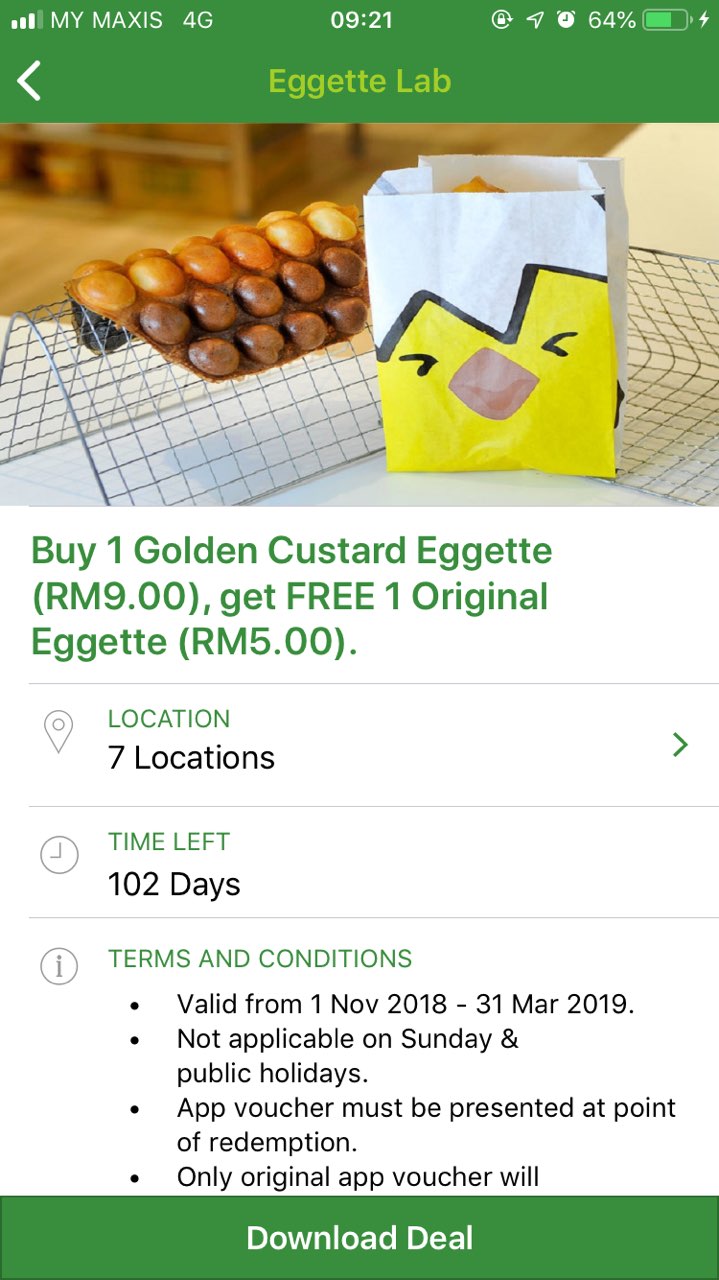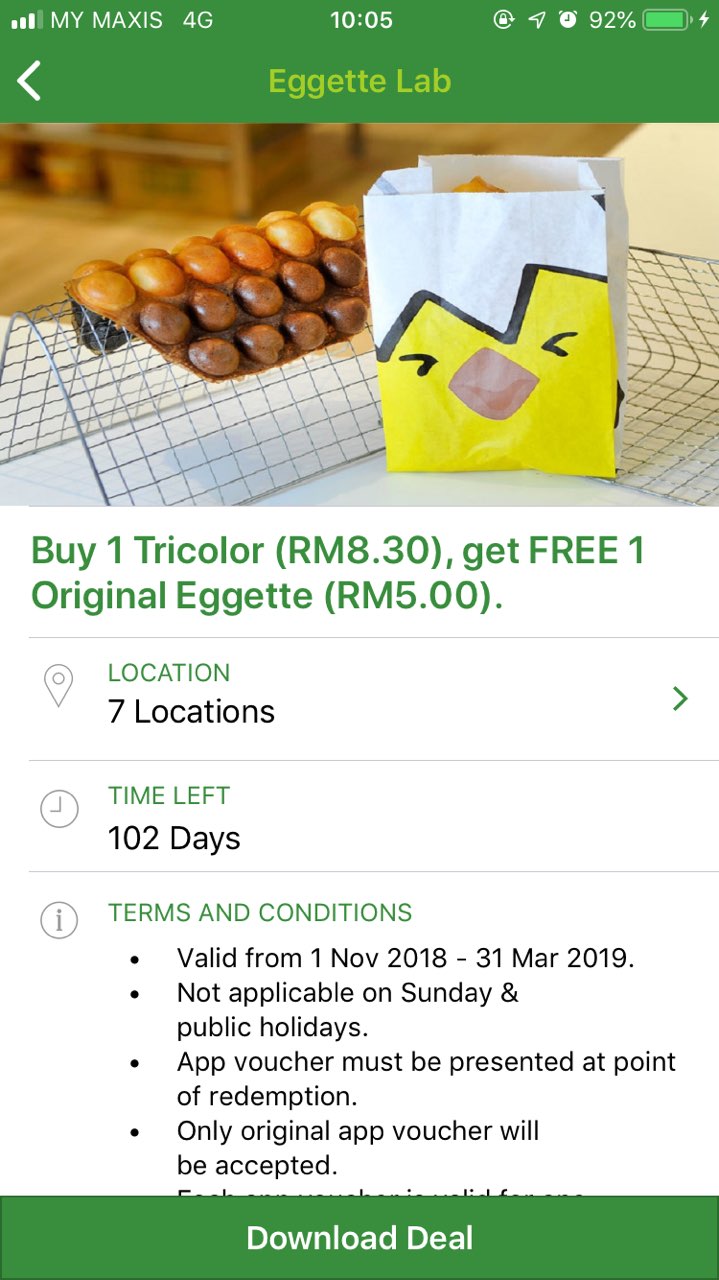 Craving for something crispy and light? Head to Eggette Lab and enjoy Free Original Eggette worth RM5. Choose between Tricolor Eggette or Golden Custard and you can enjoy Original Eggette for free! Enjoy this great snack with your family or friends soon.
11. myNews.com: RM 1 For Coca-Cola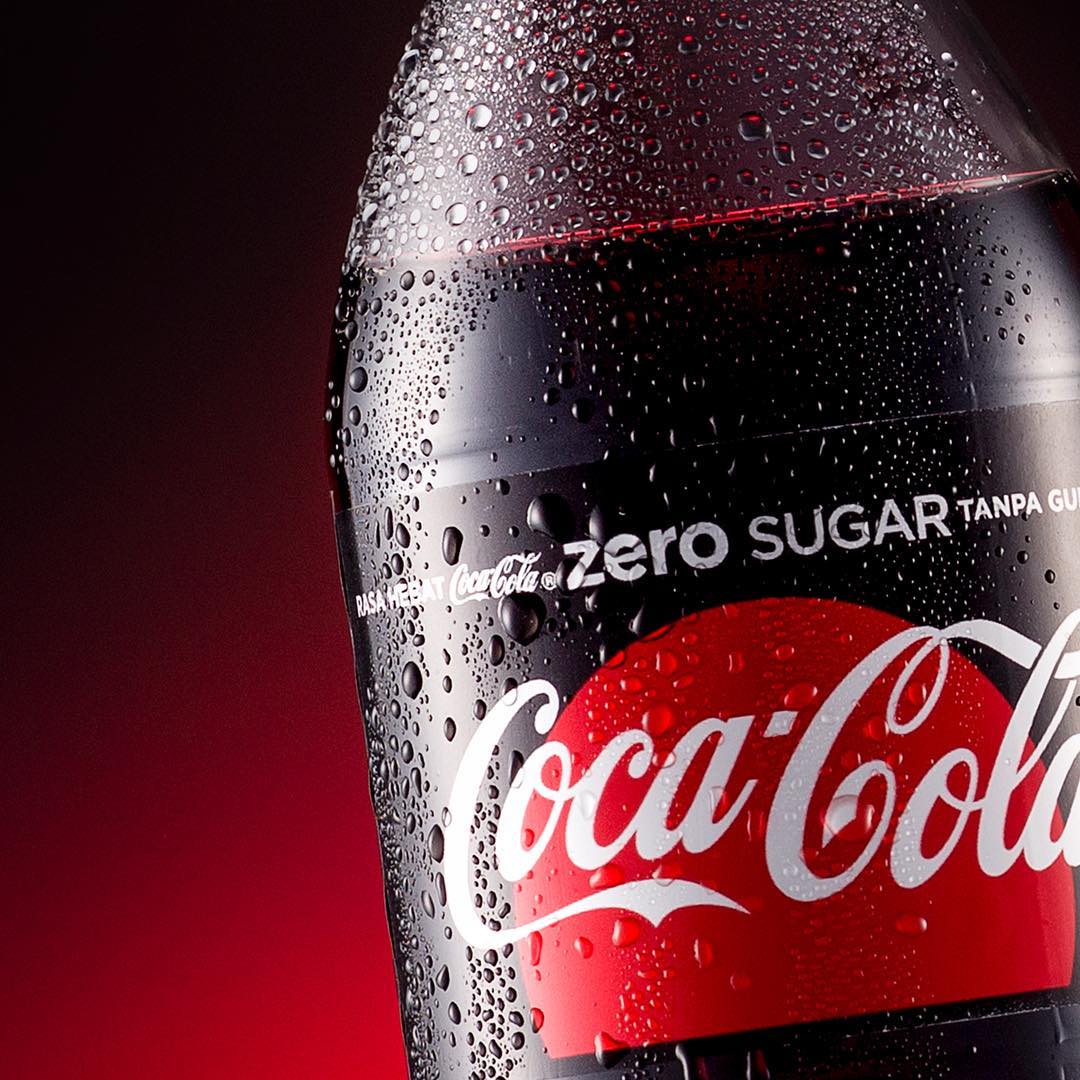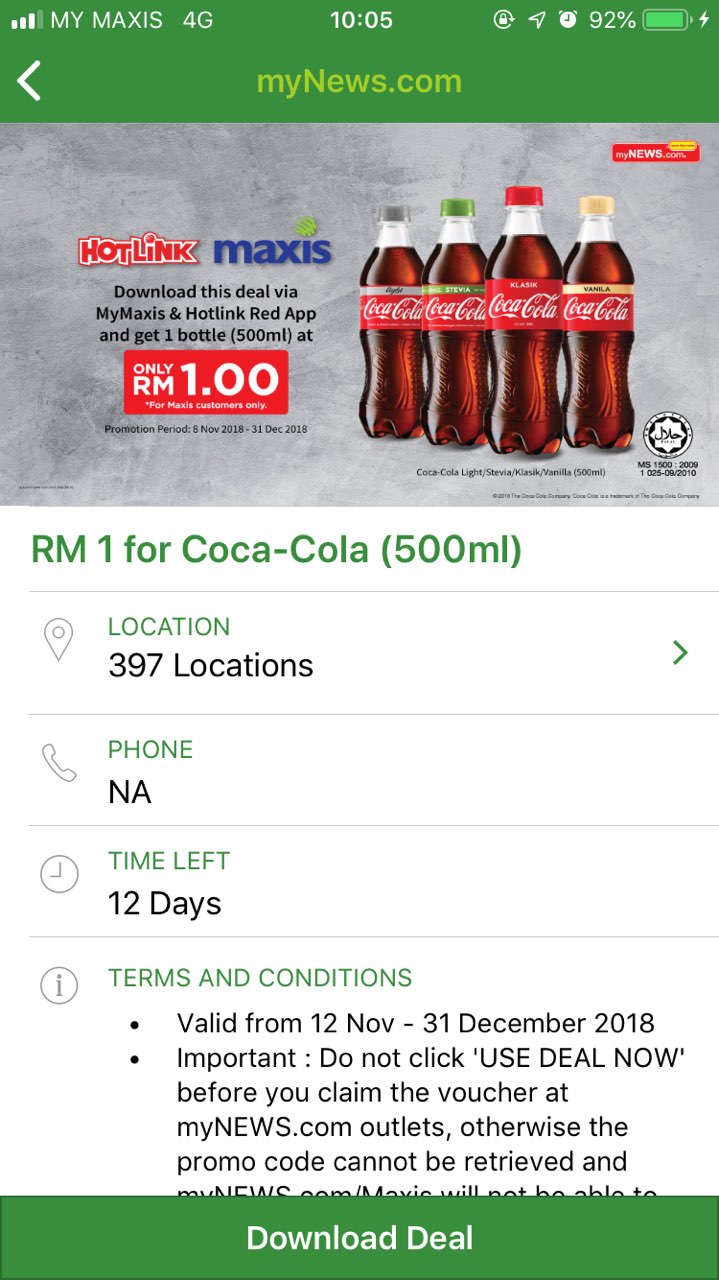 Need something refreshing? Grab a bottle of Coca-Cola for only RM1! This would be so great on a sunny day! You better go to your nearest myNews.com now before they run out of stock!
More Deals For You
There is a lot of exciting deals you can grab in MyMaxis app that you should check out yourself. We're sure there is a lot more to come in 2019!  If you haven't downloaded MyMaxis Apps, simply click here for Apple User and here for Android User. The great news is meant to be shared. Don't forget to tell your family and friends too!