Baskin Robbins Black Friday: Pint-Size Tub For RM24.90 (2 Days Only)
Mark Your Calendars!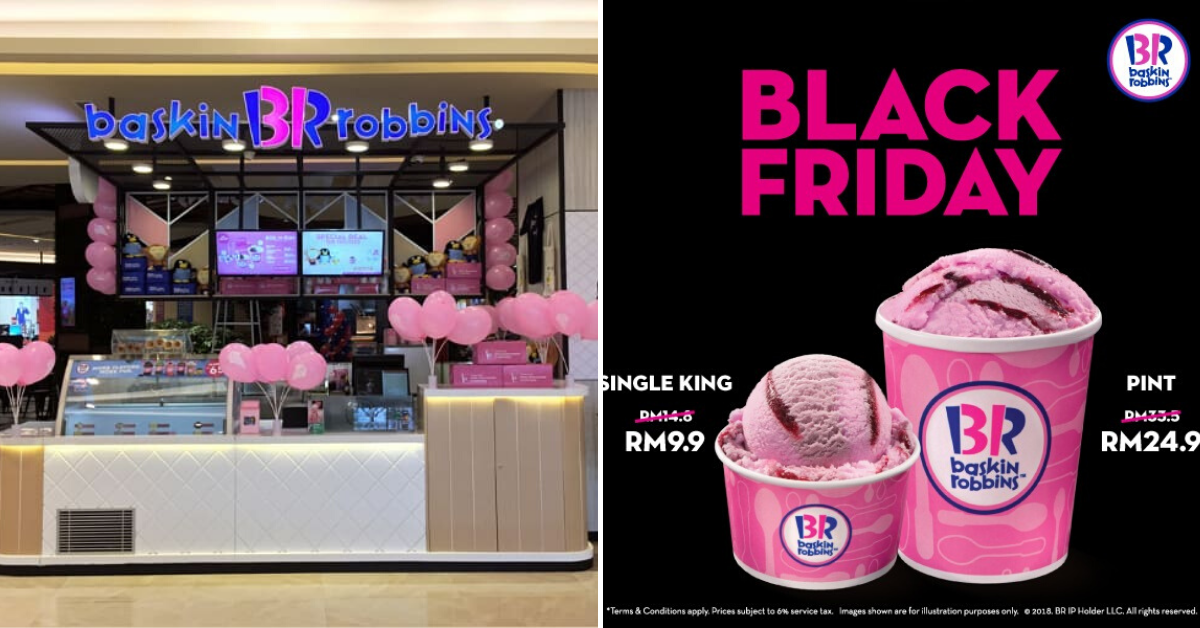 Hey there foodies! In 5 days, we'll be bidding farewell to November and December will be greeting us. We're already having mixed feelings about this. But when it comes to year-end, it also means YEAR-END SALE! So without further ado, we're here to let you guys know that Baskin Robbins is having a Black-Friday sale soon. Keep reading!
Baskin Robbins Black Friday Sale From 27-29th November 2019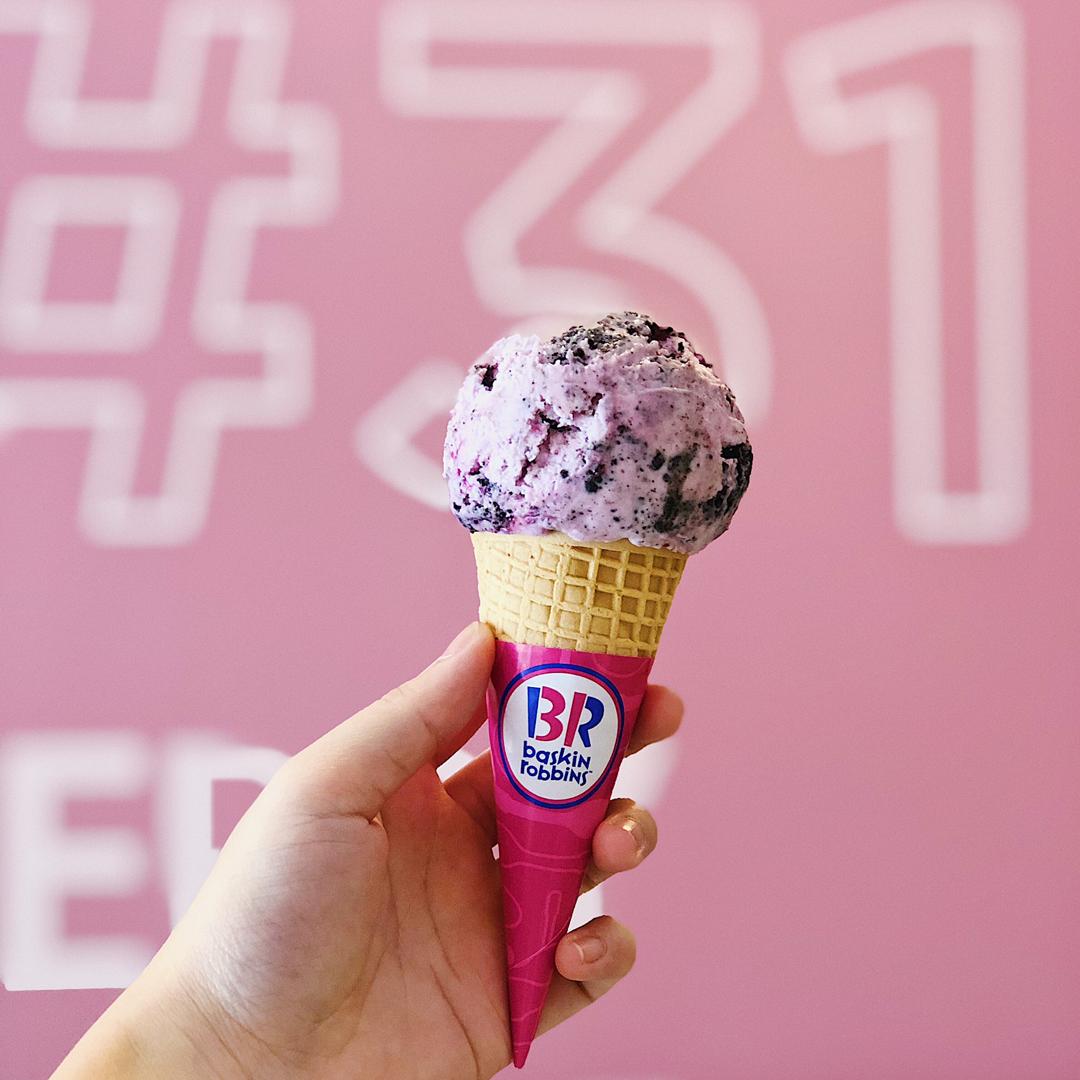 When we think about Baskin Robbins, the very first association is their super catchy jingle, "Baskin Robbins 31". Right? Somehow, it reminds us of the bi-monthly sale that happens in Baskin Robbins whereby they offer 31% off all handpacked ice cream.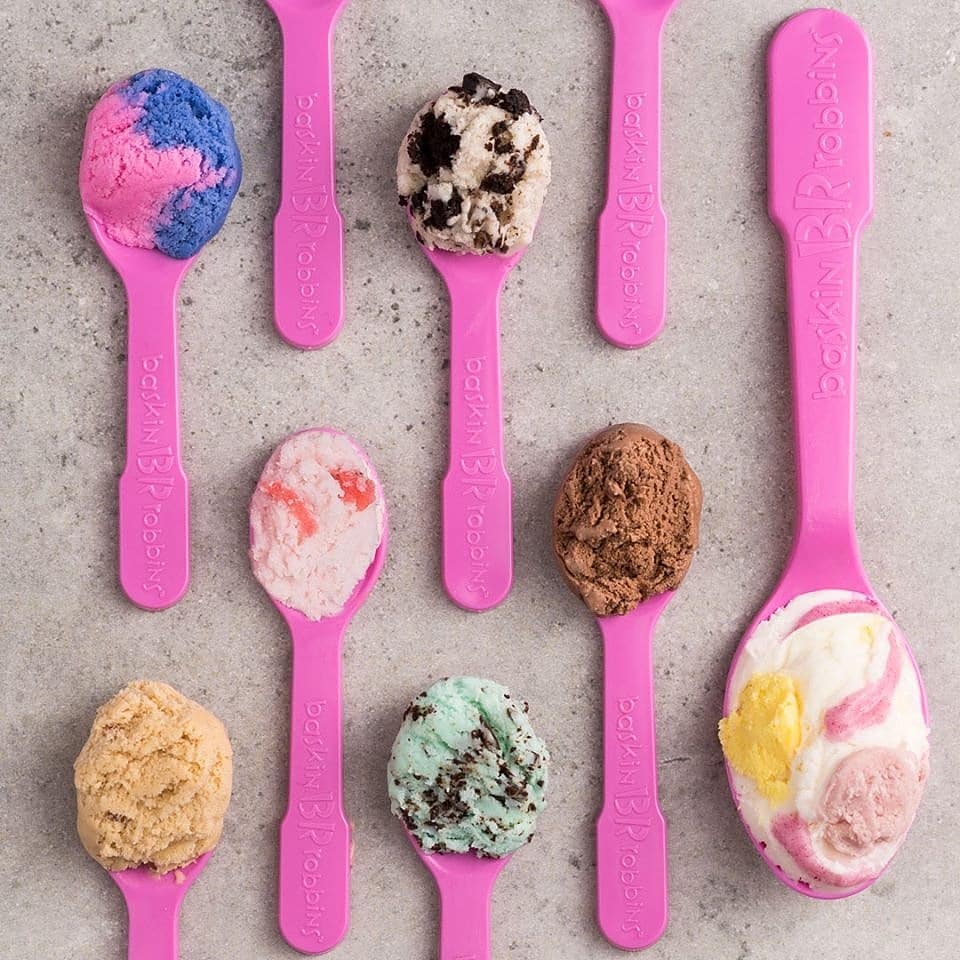 But this time around, starting from 27th November until 29th November, each pint-size tub of Baskin Robbins will only be RM 24.90 instead of RM 33.50! Hooray! Also, Single King scoop of Baskin Robbins will only be priced at RM9.90 instead of RM 14.80. Here's the best part guys, it's available at all Baskin Robbins outlet nationwide.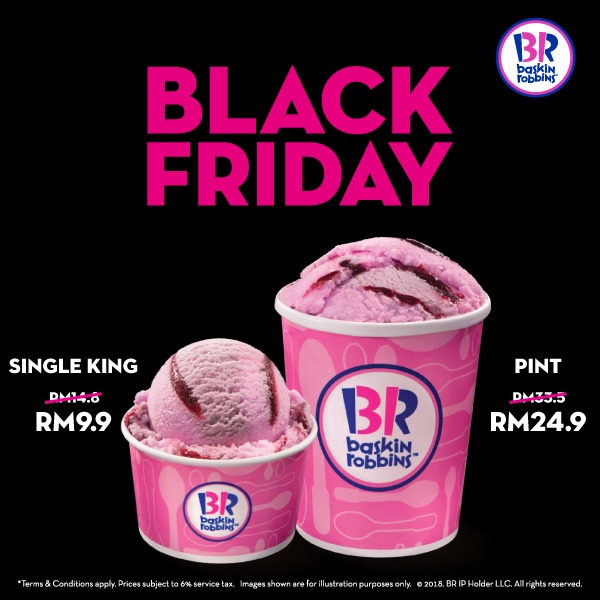 Now we all know where to get our daily dose of ice cream when the craving surfaces. So no matter which flavour is your favourite at Baskin Robbins, you can now sign yourselves up for this freezing cool deal. (Try out Love Potion and Chocolate Mousse Royale while you're there  😍) Till next time guys, have an awesome November!
Promo Date: 27th-29th November 2019
Pint: RM24.90
Single King Scoop: RM9.90
Social Media: Facebook 
LIKE THIS? CHECK OUT: Hello Kitty Carrier Available At McDonalds Malaysia From 27 Nov Onwards
––