8 Cheap Travel Destination In Asia 2019 (Perfect For Backpackers)
Home to some of the most epically beautiful and culturally amazing destinations on the planet, it's pretty generous on the back pocket. To help you get the most bang for your buck on your next Asian jaunt (and pack more unforgettable memories into that long-haul vacay), we've put together a hotlist of some of the most awesome and bank balance-friendly Asian hotspots that you need to go to now. From India to Indonesia, Vietnam and beyond, 2019's the year to get that Asian holiday dream off the ground.
#1 Hanoi, Vietnam
To date, Hanoi still emanates with remnants of the French rule through its centuries-old gothic churches, French colonial buildings and opera houses. But it also exudes with traditional Vietnamese flair, making it one of the most interesting cities in the country, a blend of both Asian and European influence.
The food is also top-notch, especially when you are sitting amongst locals at one of the thousands of plastic-chair cafes throughout the city. Keep costs even lower by sticking with Bia Hoi, the world's cheapest beer. Hostel beds are cheap and the best way to explore Hanoi is through Scooter taxis. Don't forget to wear a helmet and drive safe.
#2 Chiang Mai, Thailand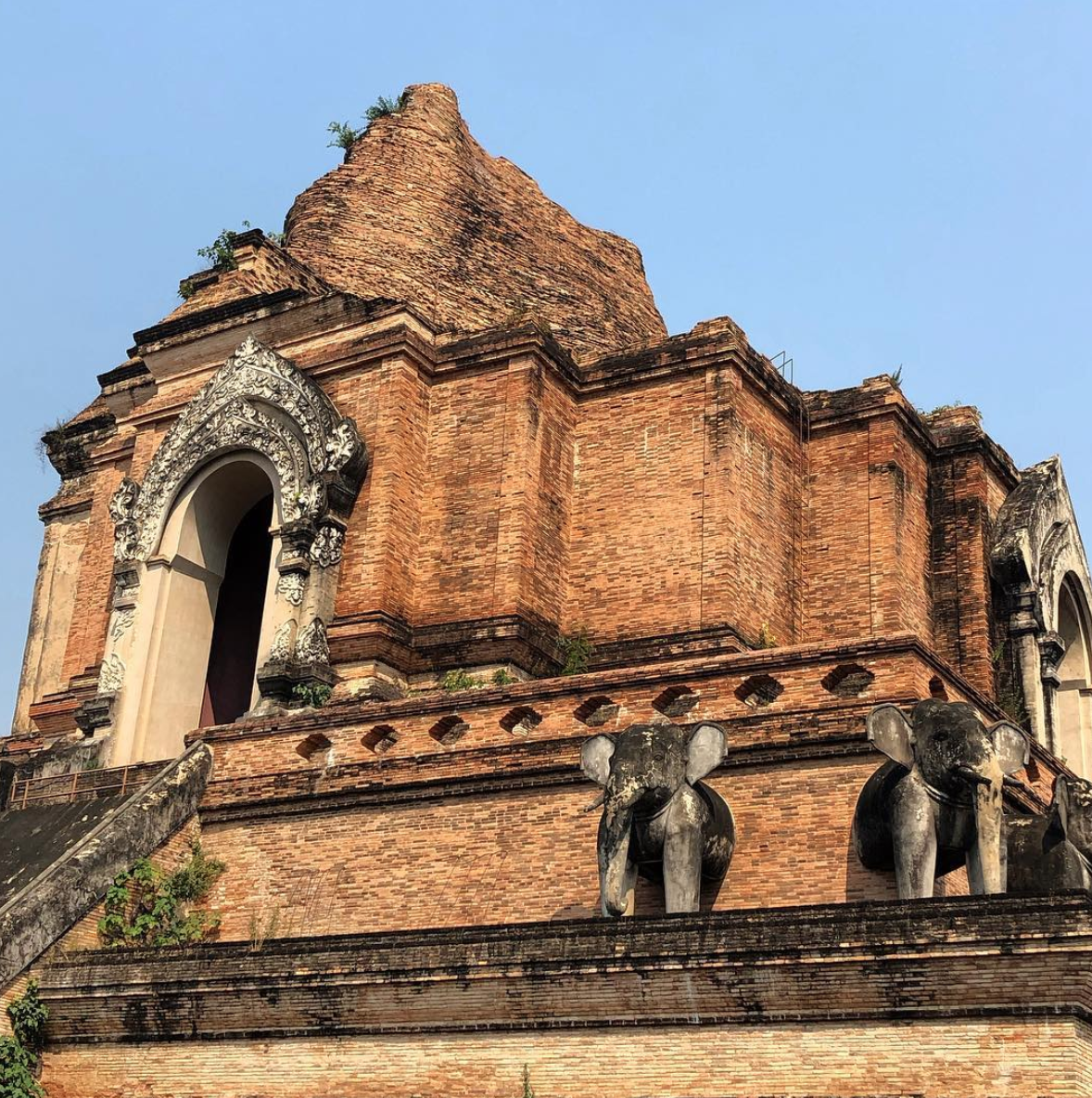 Visiting Thailand from many countries are permitted 30 days to stay in the kingdom for free! Switch the hotels to hostels and you're certainly at one of the world's great travel bargain destination. And most importantly get yourself one of the bicycles there to offer the cheapest ride downtown including space you need to sway away around a place filled with ancient temples and surrounded by a moat and city walls.
Booming with expats and creative people living cheaply while they work, picture yourself walking around the old city, browsing temples and museums, photographing the green spaces, chilling with the monks(that's right)all for absolutely no cash.
#3 Phnom Penh, Cambodia
Cambodia is a magical land where you can buy a beer for 25 cents, a bed for a dollar and a tasty restaurant meal for just a couple of bucks. Despite its tragic histories that has lost them close to 3 million people, the local Khmer people are some of the kindest humans in the world and your bubbly visit would surely set the tone of your trip.
A hearty feast of Khmer food at a local restaurant will set you back a few bucks, but eating from the street stalls that dot the country is less expensive. Go like a local and pack a picnic before heading to one of the many spots that dot the rivers that weave through the country. It won't be long before you spot the many wooden huts equipped with hammocks that overlook the water.
Best time to visit: November: Water Festival
#4 Sri Lanka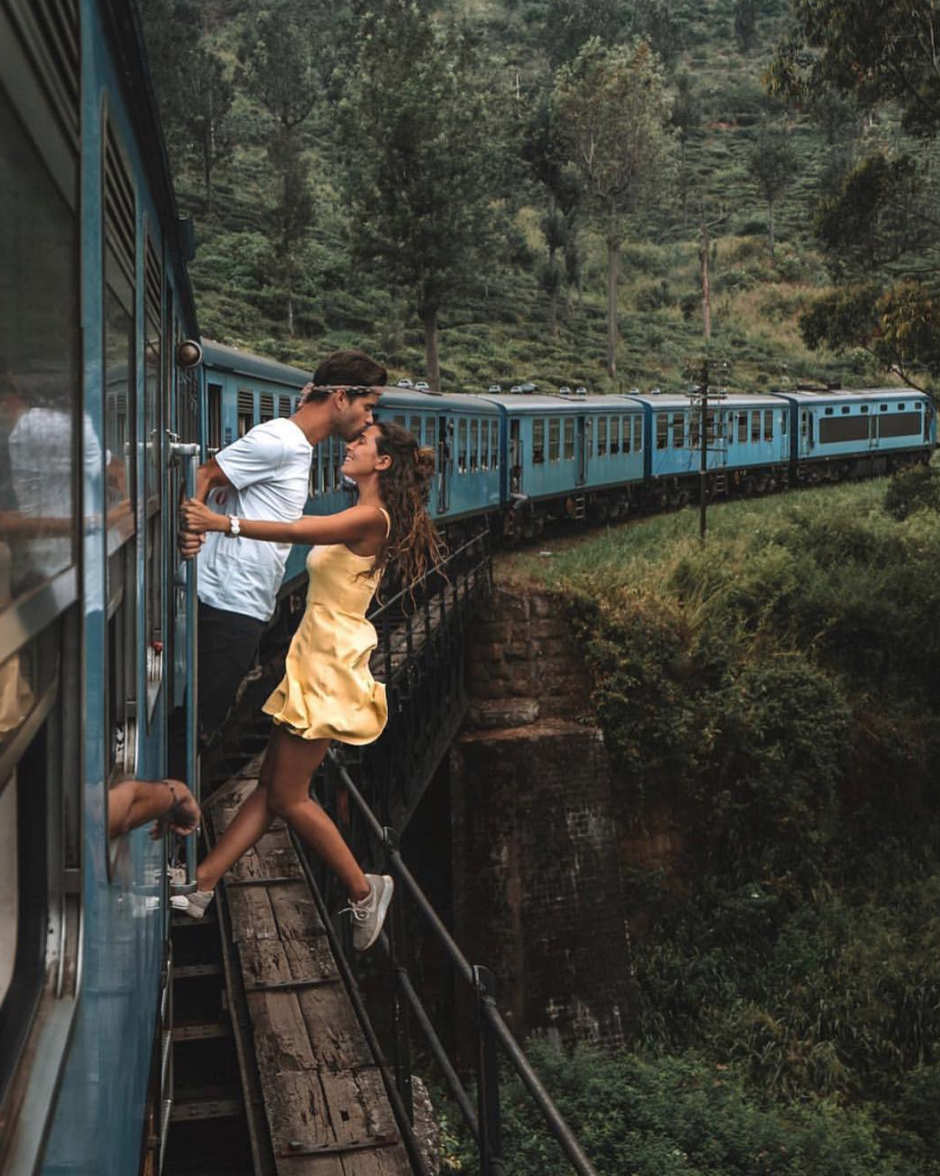 Almost 10 years after the end of its civil war, Sri Lanka has been named the best country in the world to visit in 2019 by Lonely Planet. While it may not be the cheapest place to visit among other, from getting wild (literally) to getting lost in caves and having a nice chai travelling by train witnessing rainforests and tea plantation, Sri Lanka is the place to be!
Some of the headline attractions include climbing the impressive rock of Sigiriya and a half-day safari in Yala National Park costs around approximately 37.50 USD per person. Over here, treat yourself to adventurous activities while saving cost on snacks ( hoppers, samosas and kottu roti), meals, budget accommodation and transport not leaving chilling at the beach and roaming around the city for free!
#5 Pondicherry, India
If you've wondered which part of this gorgeous French inspired place Pi was living at, it was pondicherry, India!  Settled on the Coromandel Coast of the Bay of Bengal, 170 km away from Chennai, some people in Pondicherry still speak French (and English with French accents).
Hotels, restaurants, and 'lifestyle' shops sell a seductive vision of the French-subcontinental aesthetic, enhanced by Gallic creative types and Indian artists and designers. Known for its French-style villas dripping with bougainvillaea and quiet, wide, cobbled streets, the French Quarter was the base of the French East India company from 1675 to 1954 thus basically, if France is too expensive to travel, there's an alternative Asian country serving french at every nook & cranny!
Must have food: Mutton Samosas, Pakora(with sweet and spicy chutneys). Anything to do with seafood as Pondicherry has a large fish-eating community and some of the best treats to eat here are seafood delights.
#6 Nusa Lembongan, Bali
Going around the usual scene of Bali, most wonder why they didn't find Nusa Lembongan any sooner! Once the domain of shack-staying surfers, Nusa Lembongan has hit the big time through accommodating simple rooms with a view of the surf breaks and gorgeous sunsets.
Get yourself one of the scooter bikes and easily drive around the whole island, with stops at the major attractions such as the devil's tear, Pantai Tanjung Sanghyang, Sandy bay beach and the other 10 beaches not missing out on the mangroves which takes up a big part of the area!
Best for quiet beaches, surf breaks or gorgeous sunsets!
#7 Taichung, Taiwan
Is it too much to have more than 2 drinks of bubble milk tea? Not in the city that is known for it! Rich with cultural landmarks, nature sites and shopping districts, Taichung is a city not to be missed out on especially to sip on their bubble milk tea at thel Chun Shui Tang Teahouse, the supposed pioneer of bubble tea. As the evening sets in, visit the Fengjia Night Market, the biggest one in the entire country. It's open until 1am every day, so night owls who'd rather not laze away in their hotels at the end of the day can camp out here.
#8 Nepal
Many come here for different reasons! Some are lured by the call of the mountains and seeking to climb or trek in the Himalayas, others are intrigued by the culture and the famous city of Kathmandu, and yet others come hoping to find some sort of spiritual awakening!
Seriously though, happening to be one of the world's cheapest places for mountain trekking, whether that's guided or independent. There are routes throughout the Himalayas that are very well-supported and have many tea houses where you can eat and sleep. That's cost saving in the mountains! Backpacker bargains are everywhere and the locals are keen to ensure you have a good time so you'll fit right in!
Top 8 Cheap Travel Destination In Asia 2019
Ibn Battuta once said, Traveling leaves you speechless, then turns you into a storyteller. All it takes is a backpack, some water to keep you dehydrated, enough cash to help you survive and you're all set! Here's to a year full of adventures! Till then, let us know what else you'd like to read on and we'll keep you posted! Till then, Cheers!