Baskin Robbins Isn't Just Having Buy 1 Free 1 Ice Cream, They Have Cold Brew Tea Too!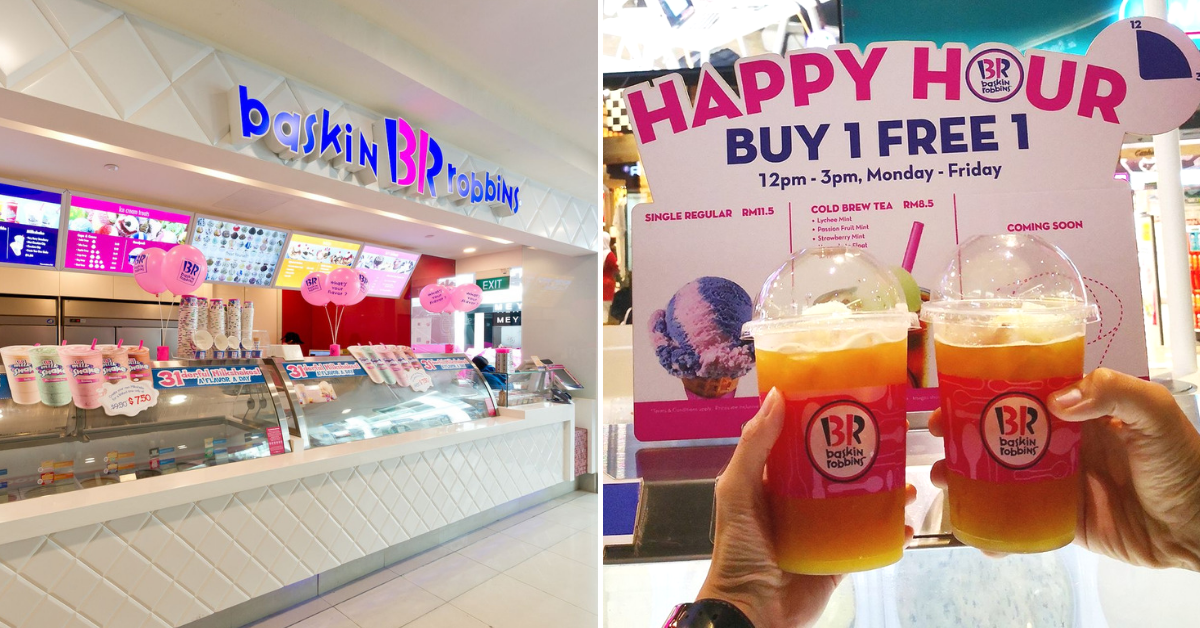 We've started the week off with Baskin Robbins giving us Buy 1 Free 1 Ice Cream ALL YEAR LONG. Today, they've launched a new item on their menu: Cold Brew Tea. Also, Baskin Robbins just announced that Cold Brew Tea has a Buy 1 Free 1 Promotion too! They certainly do pamper us with the best news anyone could ever get, right?
Soothe The Heat With Baskin Robbin's Cold Brew Tea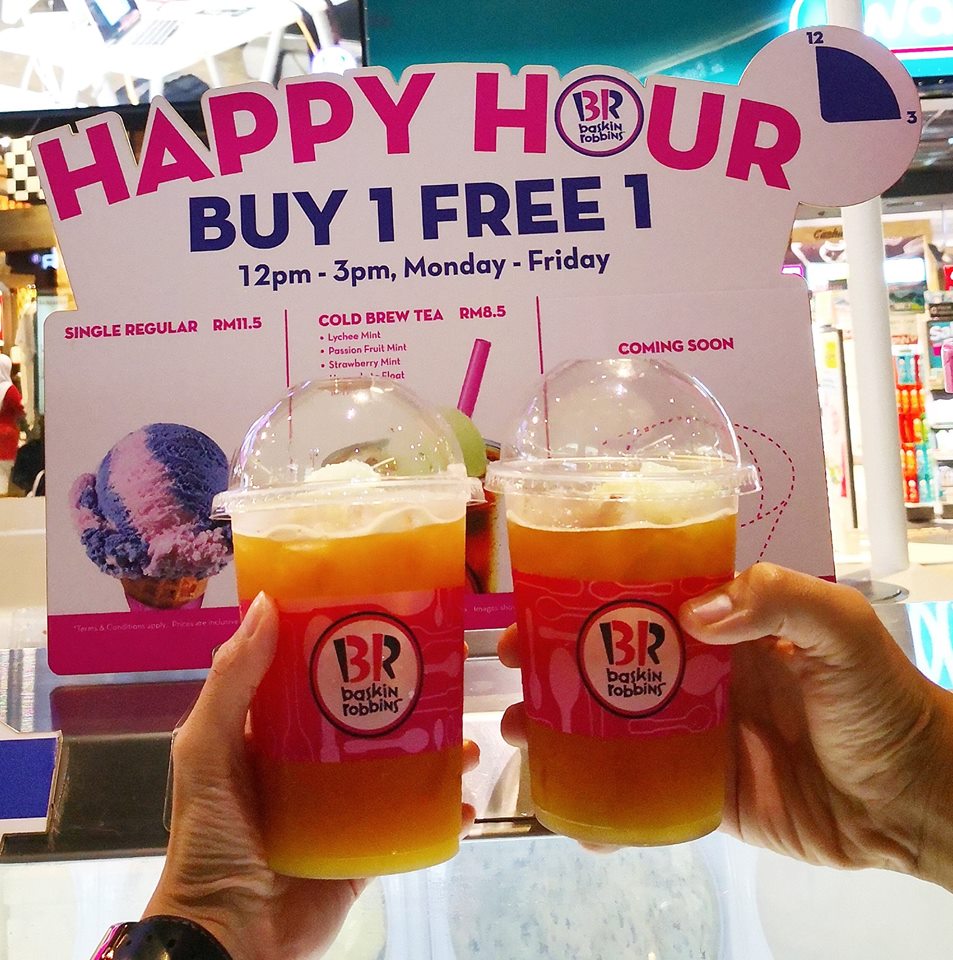 Baskin Robbin's Cold Brew Tea comes in 3 flavours; Lychee Mint, Passionfruit Mint and Strawberry Mint. In line with this promotion, you get to try 2 flavours at the same time!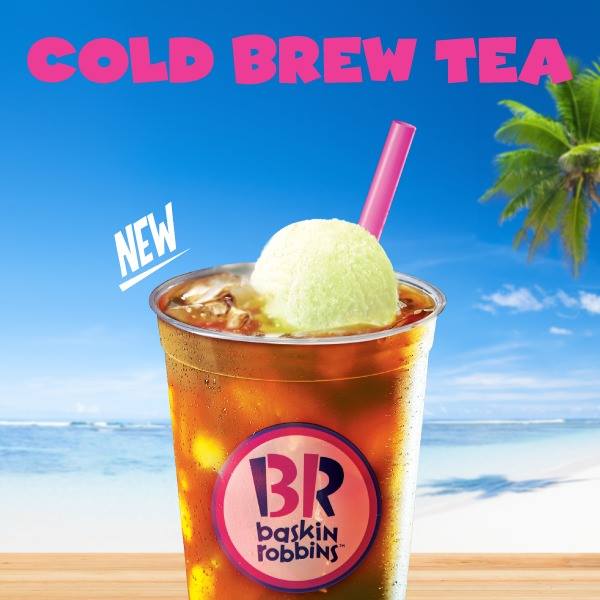 Promotion: Buy 1 Free 1 For Cold Brew Tea
Time: Monday – Friday, 12 PM – 3 PM
Location: Baskin Robbins outlet nationwide
What are you guys waiting for? First, get the ice cream THEN get the cold brew tea. Bring your friends along to enjoy this sweet deal today!
Baskin-Robbins is having Buy 1 Free 1 from Monday to Friday!
Baskin Robbins Now Has Buy 1 Free 1 For Cold Brew Tea