5 Black Friday Food Deals That All Foodies Must Grab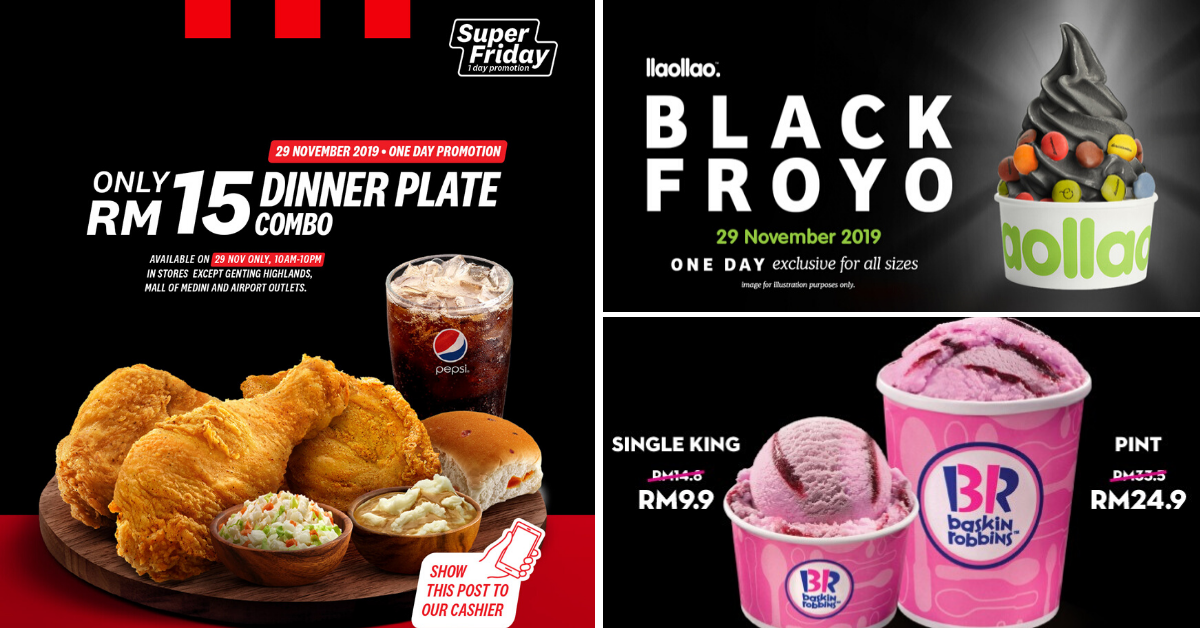 Hi guys! As the weekend is approaching, something awesome is happening too! It's none other than Black Friday Sale! Retail therapists and foodies will definitely rejoice on this day. With that being said, we've once again, did the homework for all of you. So you can get through Black Friday with all the deals on your fingertips. When you're ready, start scrolling.
Black Friday Food Deals 2019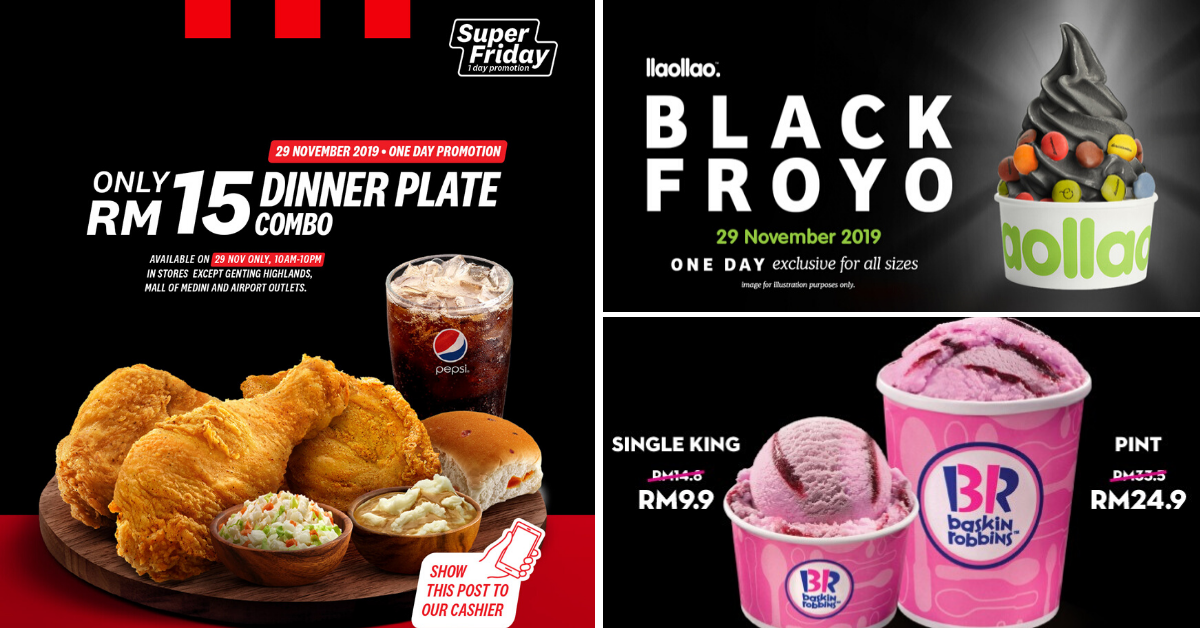 1. KFC
The very first foodie deal to grab in conjunction with Black Friday is none other than from KFC. On this day, KFC will be offering their Dinner Plate Combo at only RM15. It comes with 3 pieces of fried chicken, mash potato, coleslow and a glass of Pepsi. And all there is to do is to show the post below at the cashier! Also, it'll be for one day only!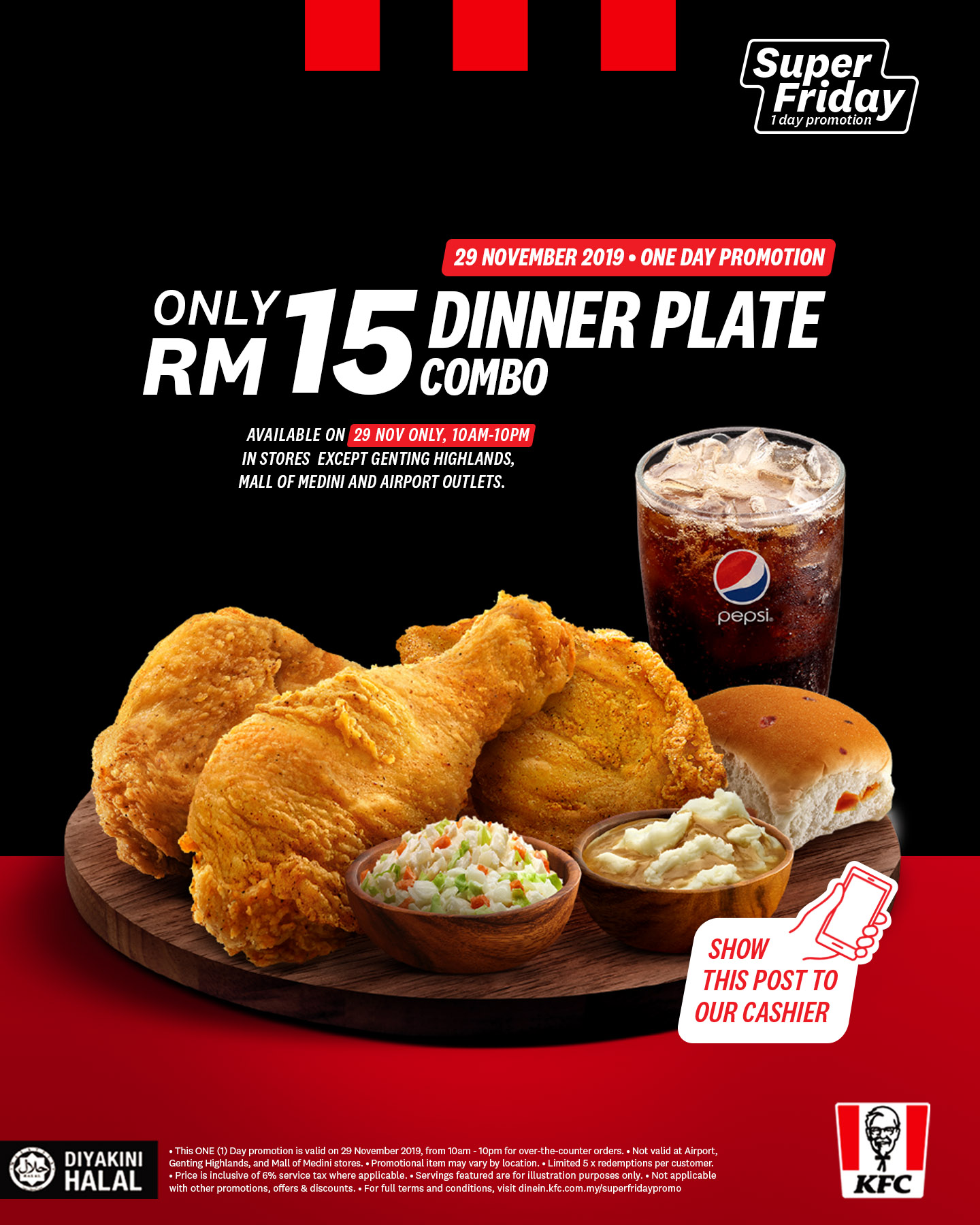 2. Baskin Robbins
Next up on our list is perfect for all ice cream lovers, to be specific, all Baskin Robbins lovers. This is because, from 27th-29th November, each pint-size tub of Baskin Robbins will only be RM 24.90 instead of RM 33.50! Hooray! Also, Single King scoop of Baskin Robbins will only be priced at RM9.90 instead of RM 14.80. So you guys know where to head for dessert on Black Friday after you get all the shopping done.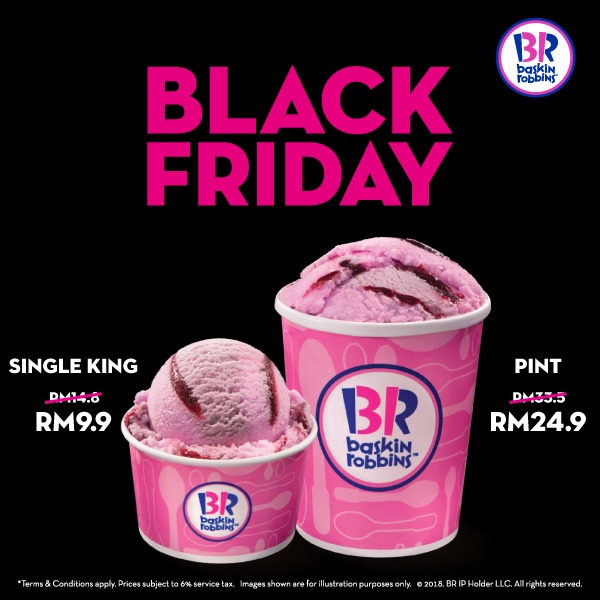 3. llaollao
When it comes to froyo, our mind immediately associates it with llaollao, right? It's like the go-to spot for creamy yet smooth froyo in which we get to decide our favourite toppings! Over the years, llaollao has never introduced any new flavours because, well, original is still the best. But this year, they are bringing the Charcoal Black Froyo to their menu, exclusively for Black Friday. Mark your calendars as it'll be available for one day only.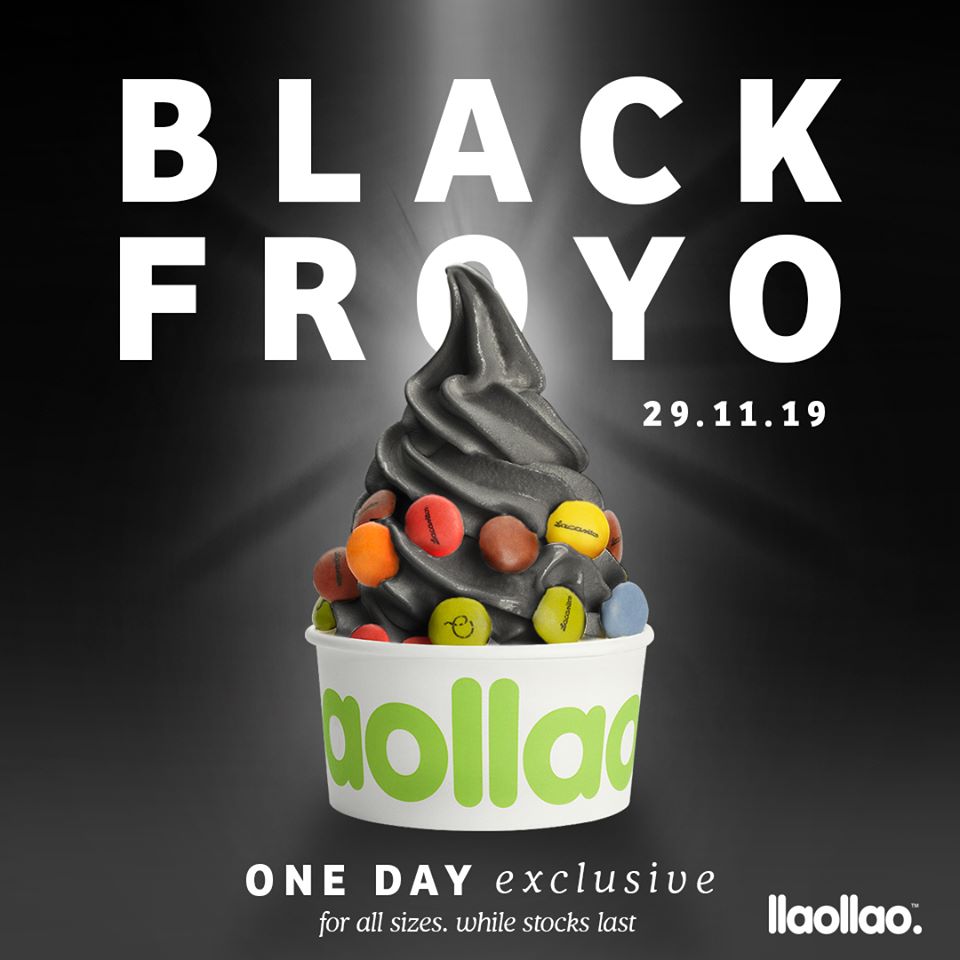 4. Burger King
When it comes to lunchtime, or maybe dinner time, we will inadvertently crave for some burgers. Or that's probably just us but regardless, on Black Friday, Burger King will be offering a Buy 1 Free 1 deal. Just purchase a Chicken Spicy Tendercrisp and get the next one for free. This means you'll get to bring a friend along too!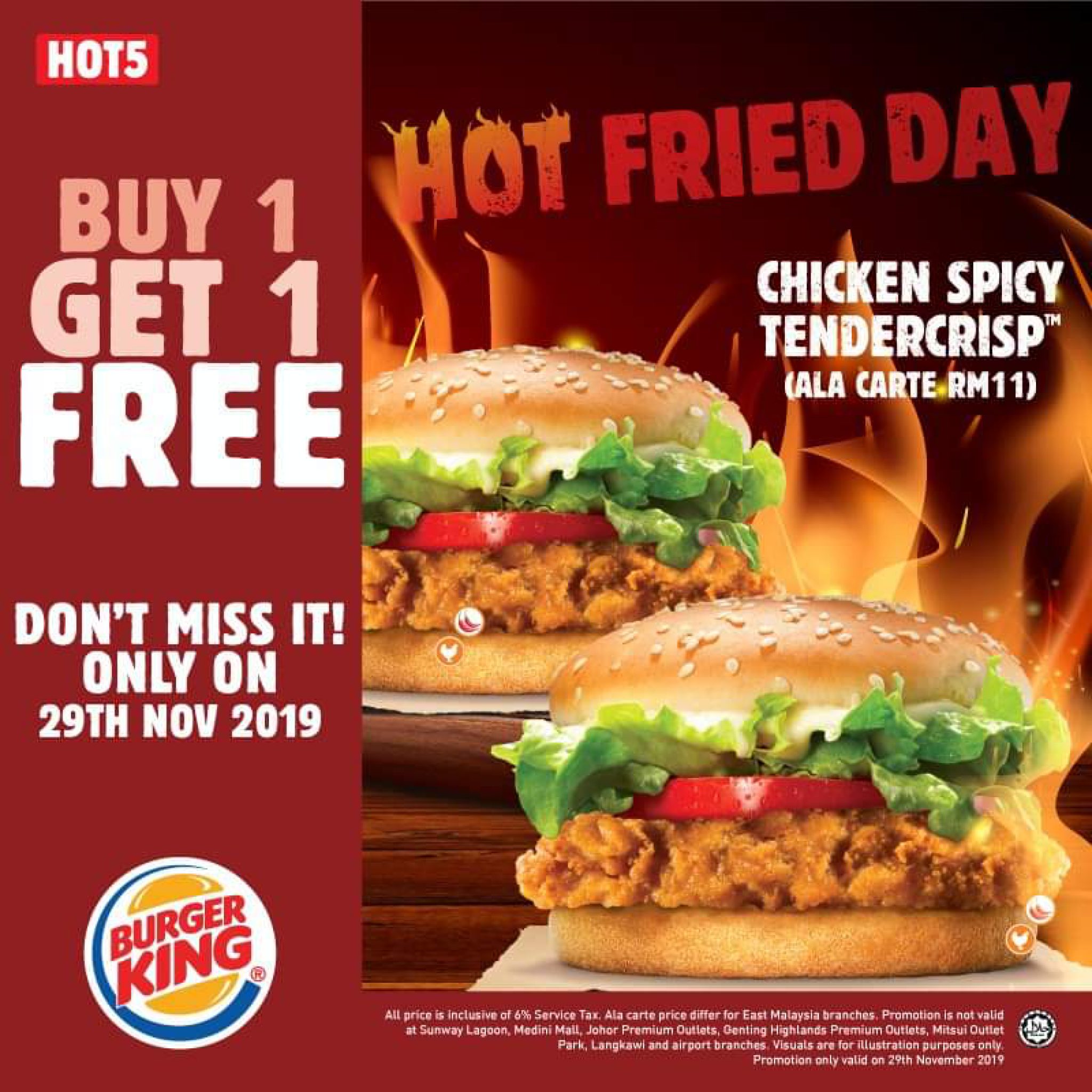 5. FamilyMart
While most of the F&B joints are offering deals for their patrons, FamilyMart has decided to introduce a new item on their menu. It's none other than Roasted Almond and Butterscotch Popcorn Ice Cream, combining the best ice cream from Tip Top and chocolate from Whittaker's. Perfect combo for a perfect Friday.  Check out the FamilyMart outlets that have this item!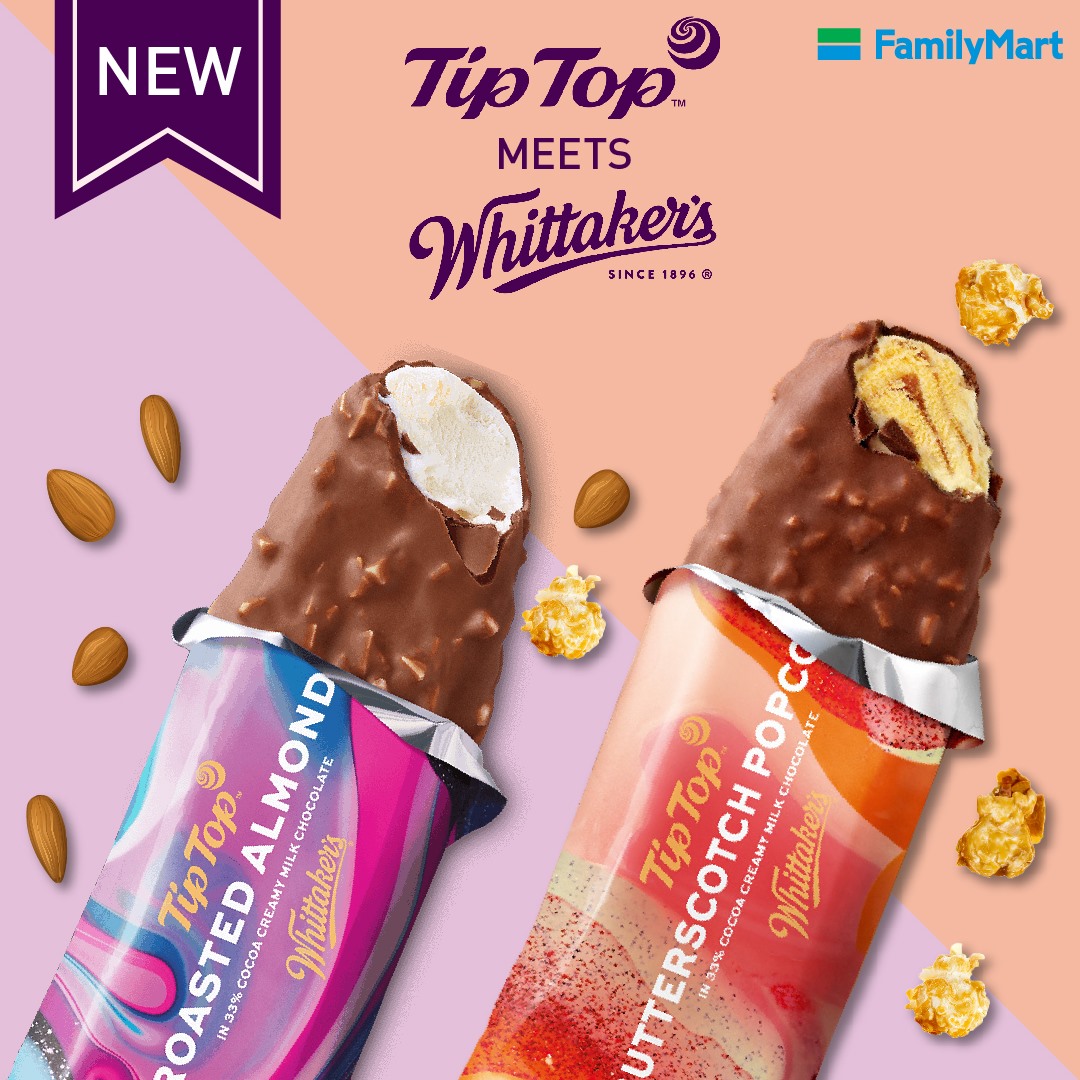 So, all in all, those are the food deals that are happening on Black Friday (which is today!) Since we've compiled a list for you, you're welcome! Also, don't forget to shop only for what you need. Just kidding. Bye!
ALSO, CHECK OUT: McDonald's Brings Back 13 Favourite Iconic Collectables From Today Onwards