Get A Regular Venzy Tea Drinks For Only RM 3 At Queensbay Mall This Sunday!
One Day Only!
2018 will be leaving us real soon! So, make sure you seize few last days of 2018 to the fullest and start fresh in 2019. Remember we always have the weekly guide of the new food in that you should try in Penang? Check our final episode of weekly food guide for 2018 to enjoy the great food as December will end less than a week.
Venzy Tea New Outlet Opening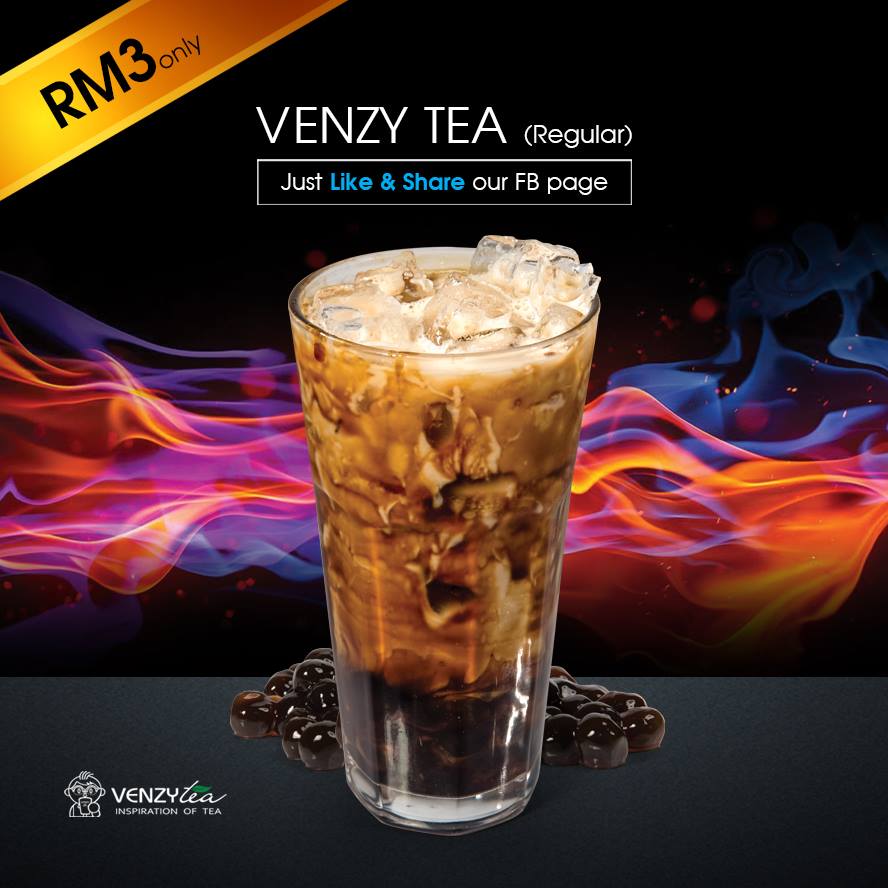 We would like to congratulate Venzy Tea as they just opened their 3rd outlet in Penang! Venzy Tea never failed to steal the spotlight and be a tittle-tattle among milk tea lovers. We are sure our beloved foodie really glad to know that our favorite milk tea in Penang has open their new outlet at Queensbay Mall.  In conjunction with their new outlet opening, they want to 'belanja' Penangites with their luscious milk tea.
RM3 Promotion For Regular Cup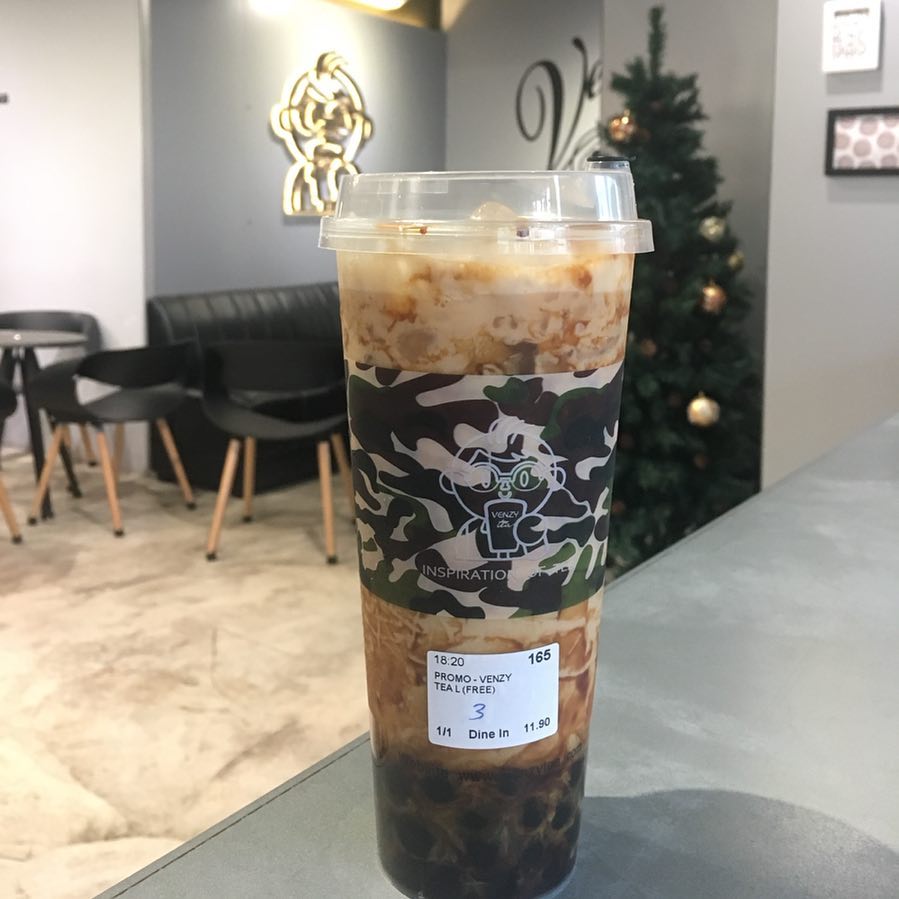 Now you can quench your thirst and enjoy a glass of Venzy Tea at Queensbay Mall outlet. Save the date and head straight to Venzy Tea outlet at Queensbay Mall on 30 December to grab your favorite part of the day.   All you need to do is… just Like & Share Venzy Tea's Facebook page so that everyone will know about this irresistible milk tea! In return, you will get a cup of regular Venzy Tea for only RM3!
📍  Venzy Tea @ Queensbay Mall
📅 30 December 2018 (Sunday)
🥤 RM3 For Regular Cup
What's Your Flavour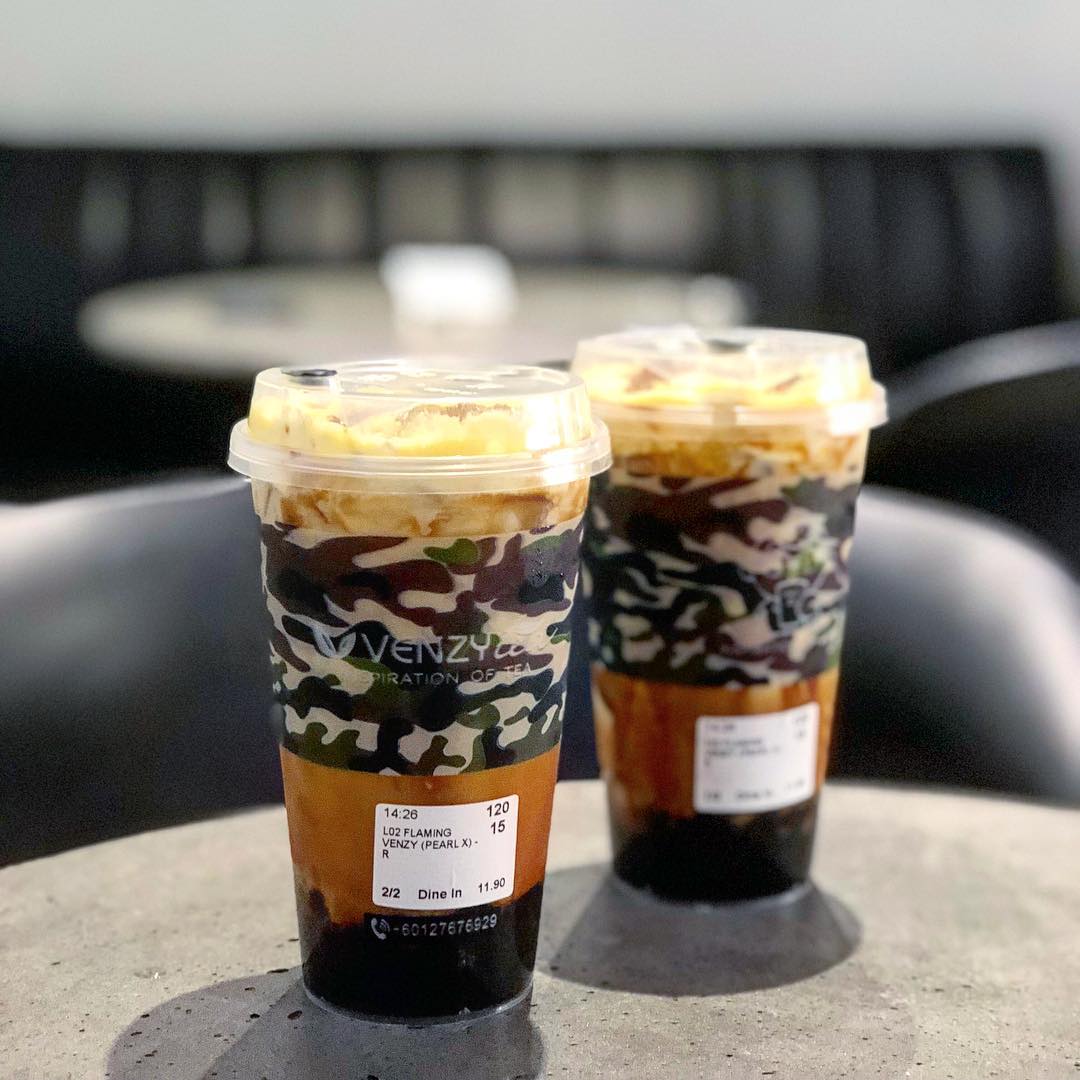 Foodie, what flavor you gonna grab this time? For us, Venzy Tea Milk Tea with their signature freshly cooked pearls or Venzy Cheese Milk Tea will be the best option! If you haven't tried it, this is the right time. Block your calendar on 30 December 2018 and head to Queensbay Mall to grab the promotion.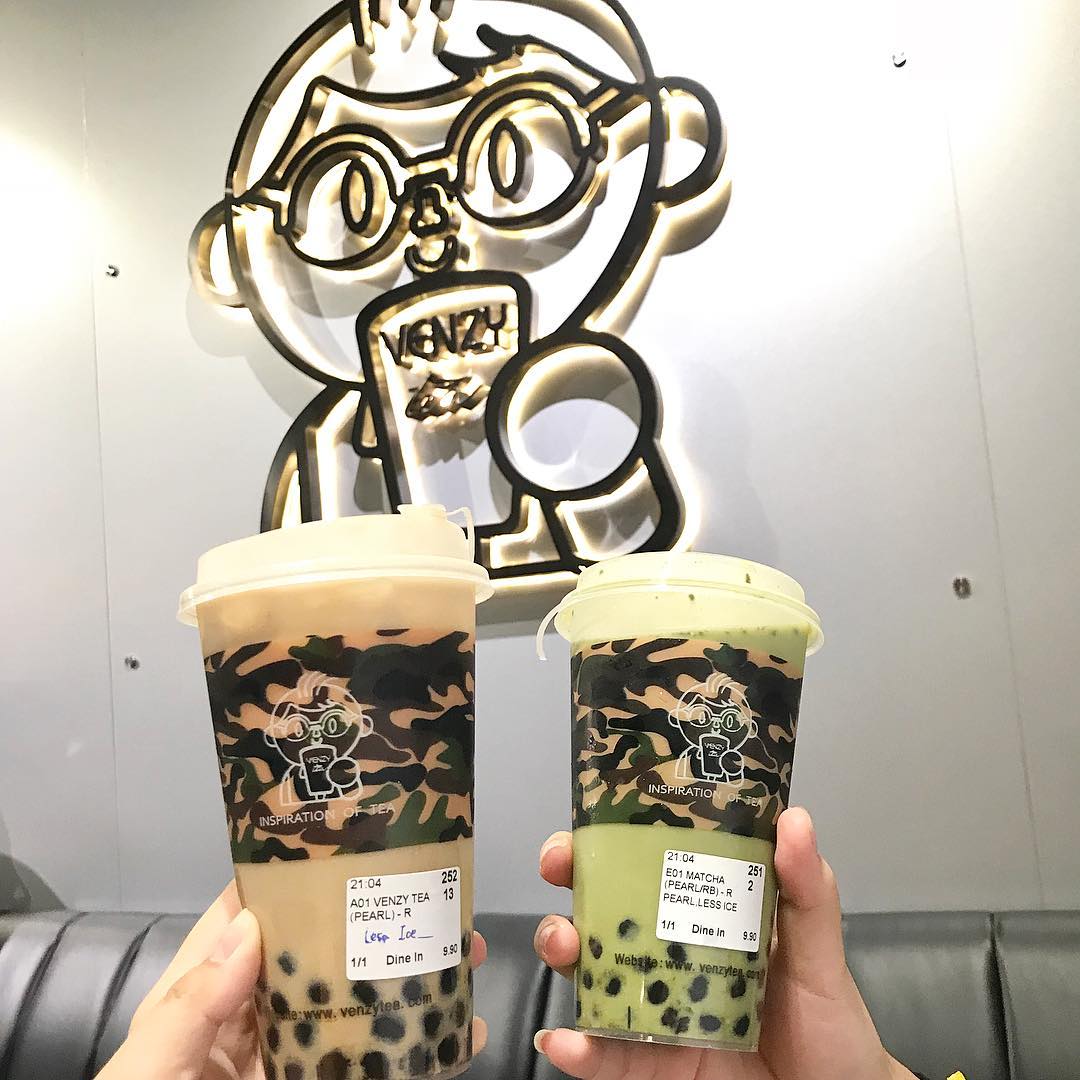 The great news is meant to share. Don't forget to share this great news with your family and friends too! Remember to Like and Share Venzy Tea's Facebook Page to enjoy RM 3 promotion.
For more information and latest updates, check out their Facebook and Instagram.