Häagen-Dazs: Grab 3 Handpacked Pints at RM70 Only!
It's ice cream time!
Remember the time when we got all get crazy over Häagen-Dazs' Buy 2 Free 2 Ice Cream Scoop promo last month? Well, you can now get ready for another round of ice cream goodness, as they'll be giving you another round of ice cream promotion before the year ends! Häagen-Dazs hereby introduces another crazier-than-ever takeaway ice cream deal- you can now Grab 3 Handpacked Pints at RM70 Only!
Häagen-Dazs: Grab 3 Handpacked Pints at RM70 Only! (Limited Time Offer)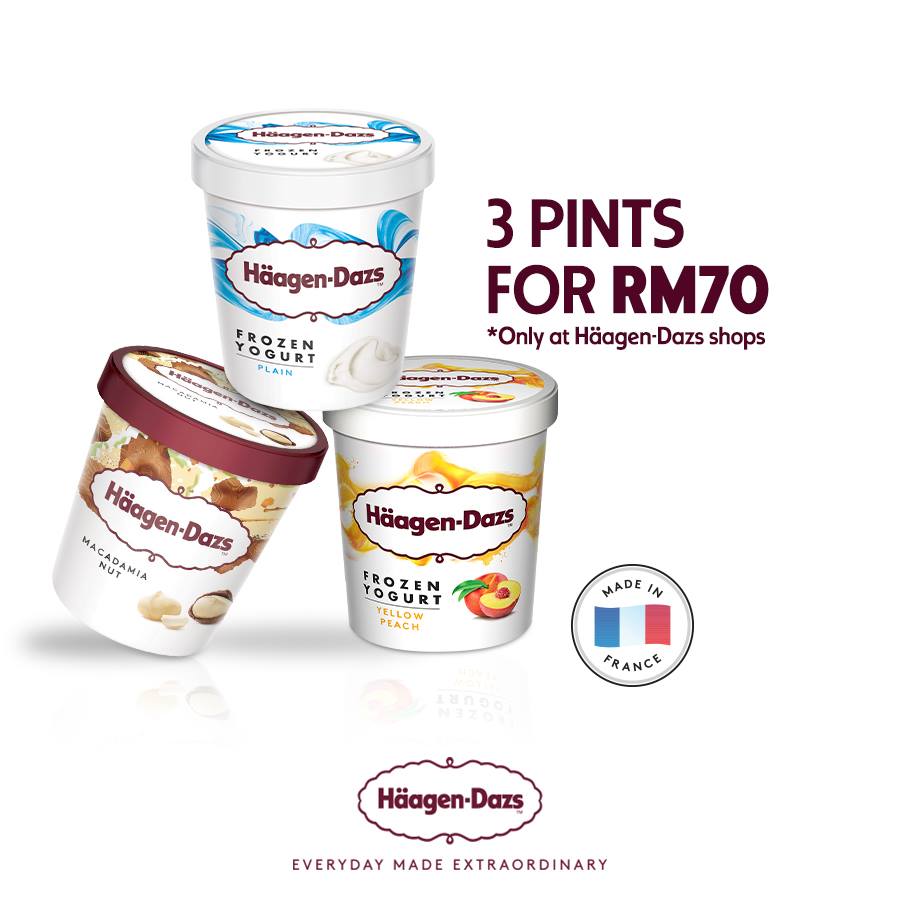 Häagen-Dazs is breaking the rule of overly charging their customer this December season and we all can now get 3 pints of hand packed ice cream at only RM70!  That's right. While you may think ' Nah, 70 bucks for mere ice cream?!' this a fairly good deal for an international ice cream brand than paying for the original price of 3.  Savour it my friend cuz they don't last!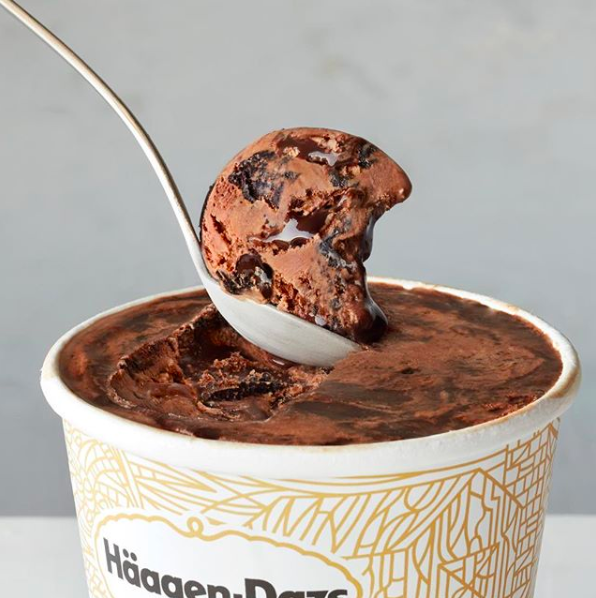 To prove that this is not a hoax, here's a screenshot of the official announcement from Häagen-Dazs' Facebook page.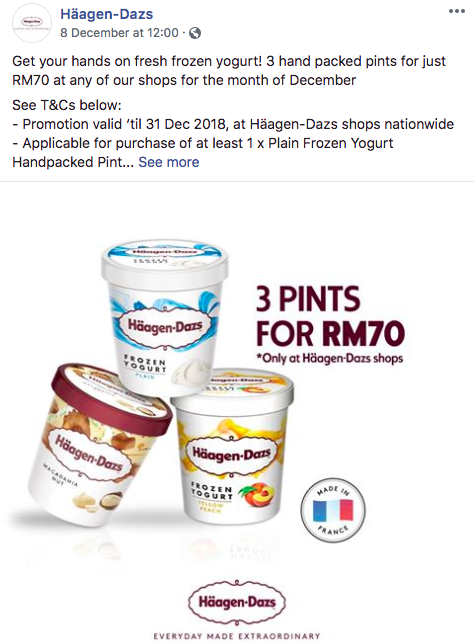 Terms & Conditions:
– Promotion valid 'til 31 Dec 2018, at Häagen-Dazs shops nationwide
– Applicable for a purchase of at least 1 x Plain Frozen Yogurt Handpacked Pint
– Available for takeaways only
– Not valid in conjunction with any other promotions or discounts
Follow Penang Foodie, KL Foodie and Foodie's Facebook page for more mouthwatering promotion news like this!