KFC: 15 Pieces Nuggets for only RM15?!
Grab Them Now!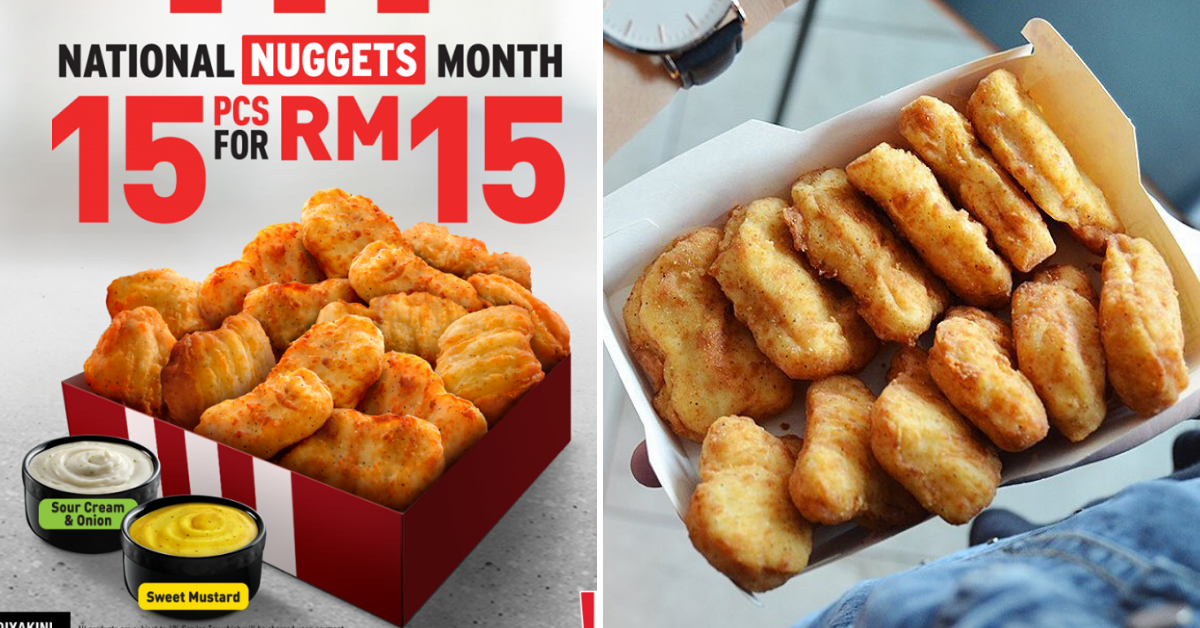 First Cheezy Wedges now Nuggets? Rejoice as KFC is launching another promotion! In conjunction with National Nuggets Month, you can now enjoy 15 pieces of nuggets for only RM15! Yes that's Rm1 for a nugget if you break down the price. Wanna find out where and when? Continue to read loh.
Where Can I Get My RM15 Nuggets Ah?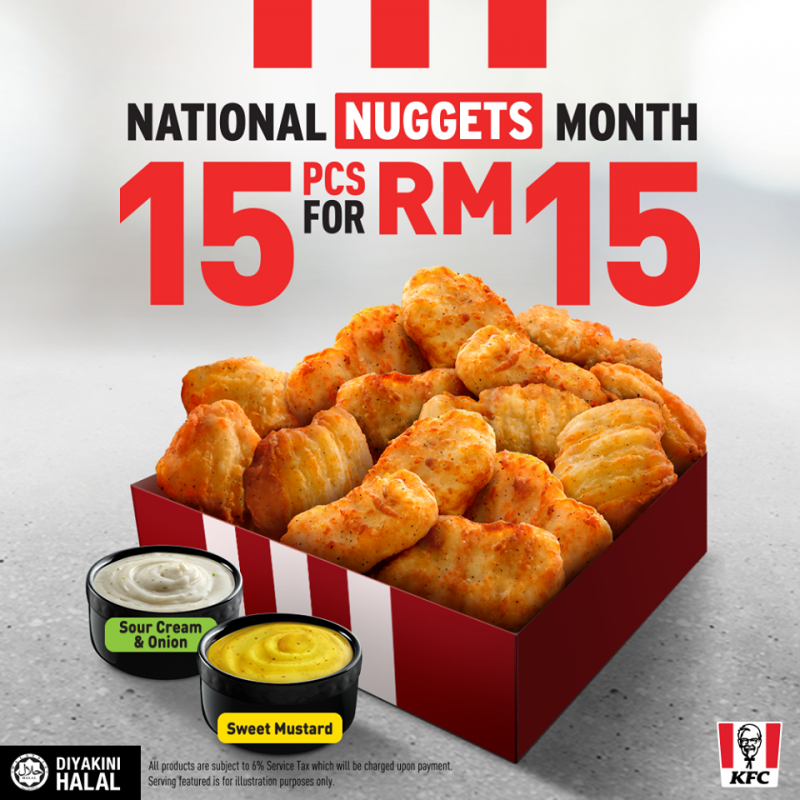 Every outlet in Malaysia foodies, no restrictions no limits, just nuggets. If you're too lazy and just want to be a couch potato all day, there's always delivery. Yes this promotion is applicable via delivery as well. It's the 21st Century, we all gotta up our game a little. Owh not to forget each order comes with two sauces, sweet mustard and sour cream & onion.
Read Also: Jogoya All-You-Can-Eat Buffet at only RM11.11?!
So When Is The Promo Available?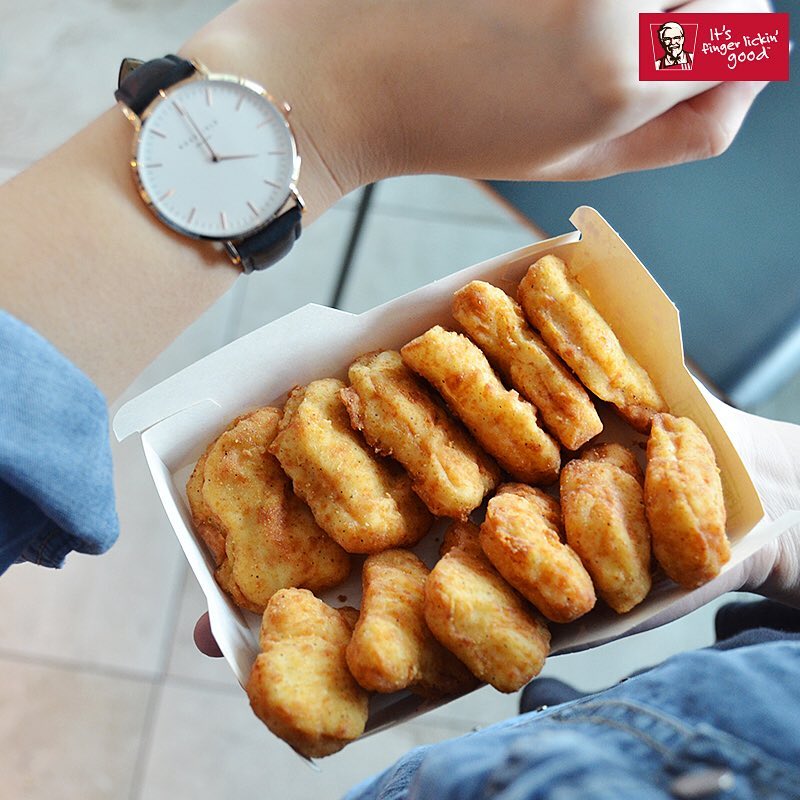 Happening now till 30 November 2018, grab as many nuggets as you can. The month of November calls for a feast! Invite all your friends over for a house party, or, this is a great idea for potlucks. Just don't forget to hit the gym double later lah.
Okay we're done, signing off, enjoy your KFC 15 pieces chicken nuggets!
For more information, please head over to KFC Malaysia Facebook page. We're not responsible for any food comas or fat gaining, just sharing the good news.