KFC Is Having RM 15 Off For Your Next Purchase When Your Order Online!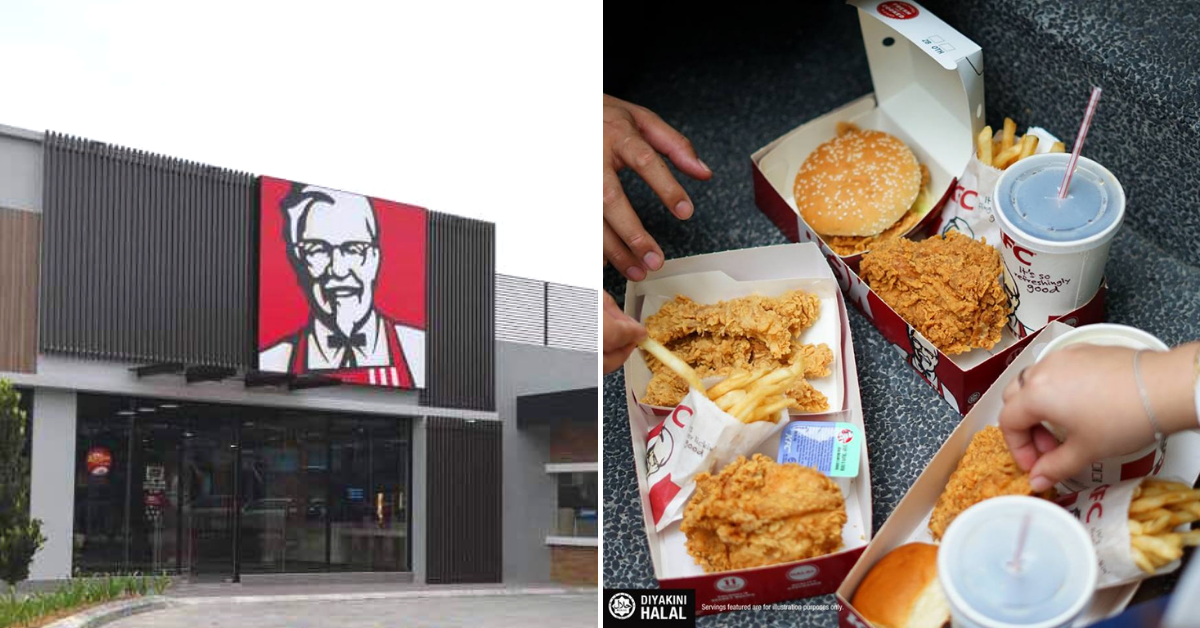 Hey, fam! Honestly, deliveries are on a roll right now. They are giving out so many discounts, we can't even keep up! Just a few days ago, GrabFood announced that they are having 30% for all their chicken meals including some of our favourite fast food restaurant, McDonald's and Texas Chicken. KFC joined the bandwagon! KFC Is Having RM 15 Off For Your Next Purchase When Your Order Online! 
Get RM 15 For Your Next Online Order At KFC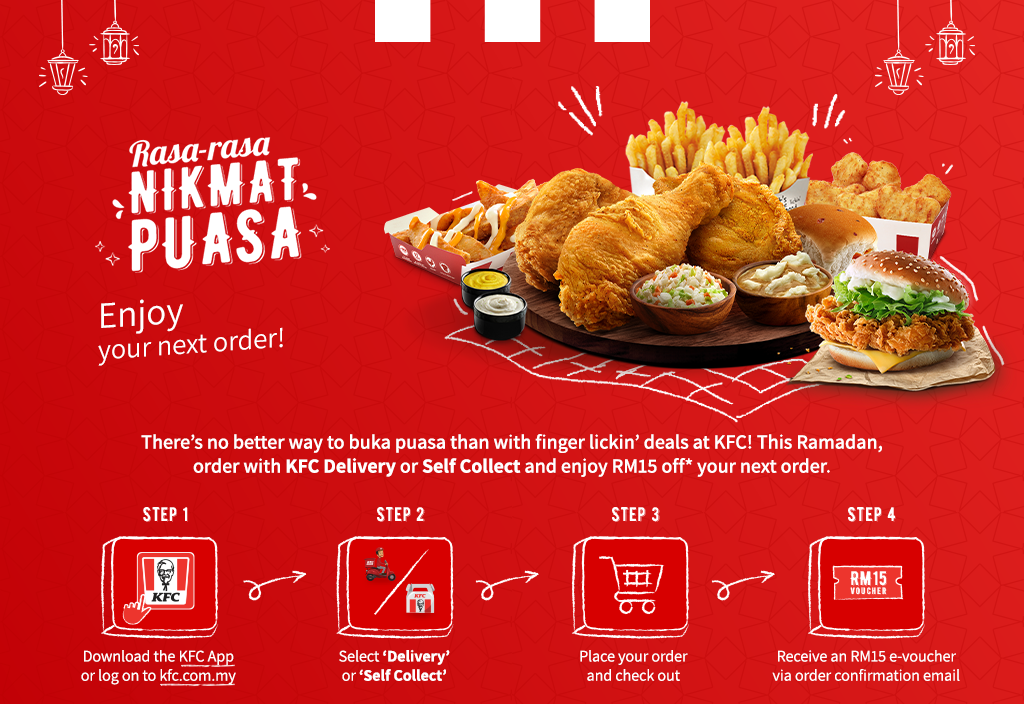 It is not known to many that you can order and get deliveries from KFC. Well, now you know! And, it is as easy you imagine online orders to be. In conjunction with puasa month, KFC rolled out Rasa – Rasa Nikmat Puasa! You can get RM 15 off your next order. So, how does this promotion work? We are here to spill the beans just for you!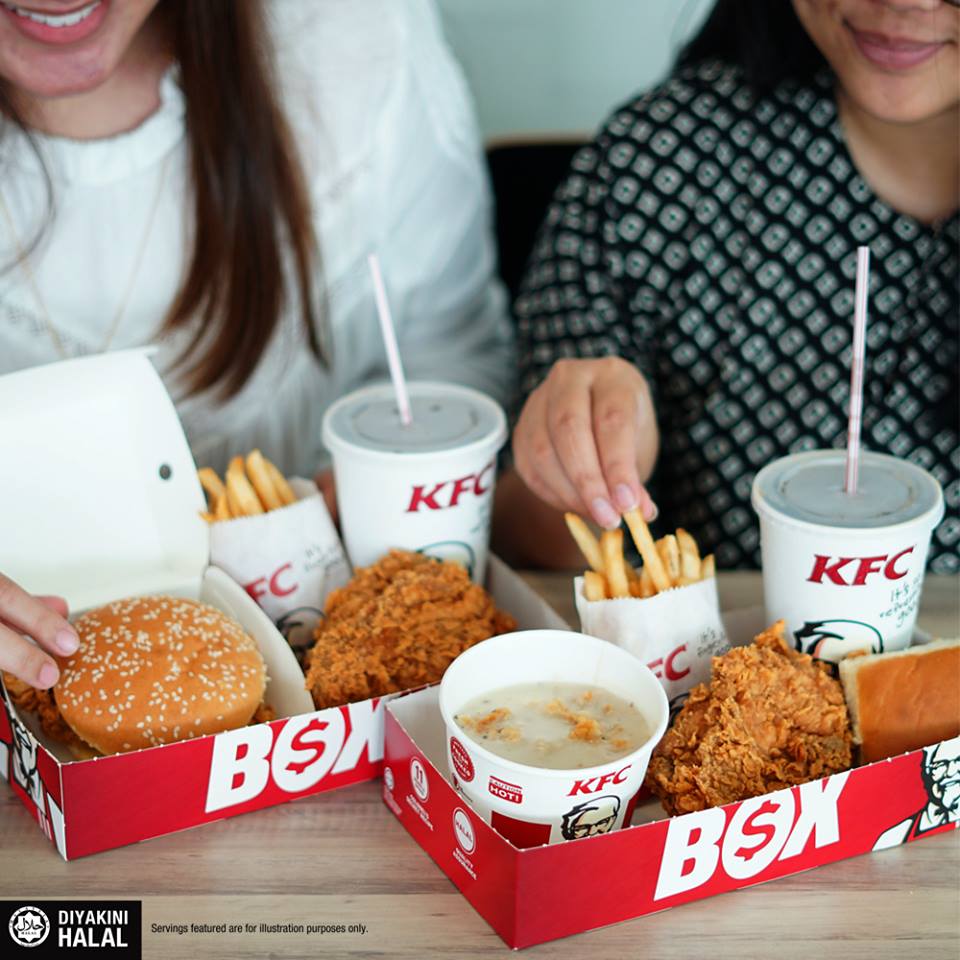 As said on their official website, there is no better way than to buka puasa with finger lickin' deals of KFC! All you need to do is head down to their website at kfc.com.my, or download the KFC Malaysia app. Secondly, choose between delivery or self-collection for your meal! Choose your favourite meals, and check out your order! Just like that, you will get RM 15 e-voucher. This will be sent to you via an order confirmation e-mail.
Finger Lickin' Good Deals At KFC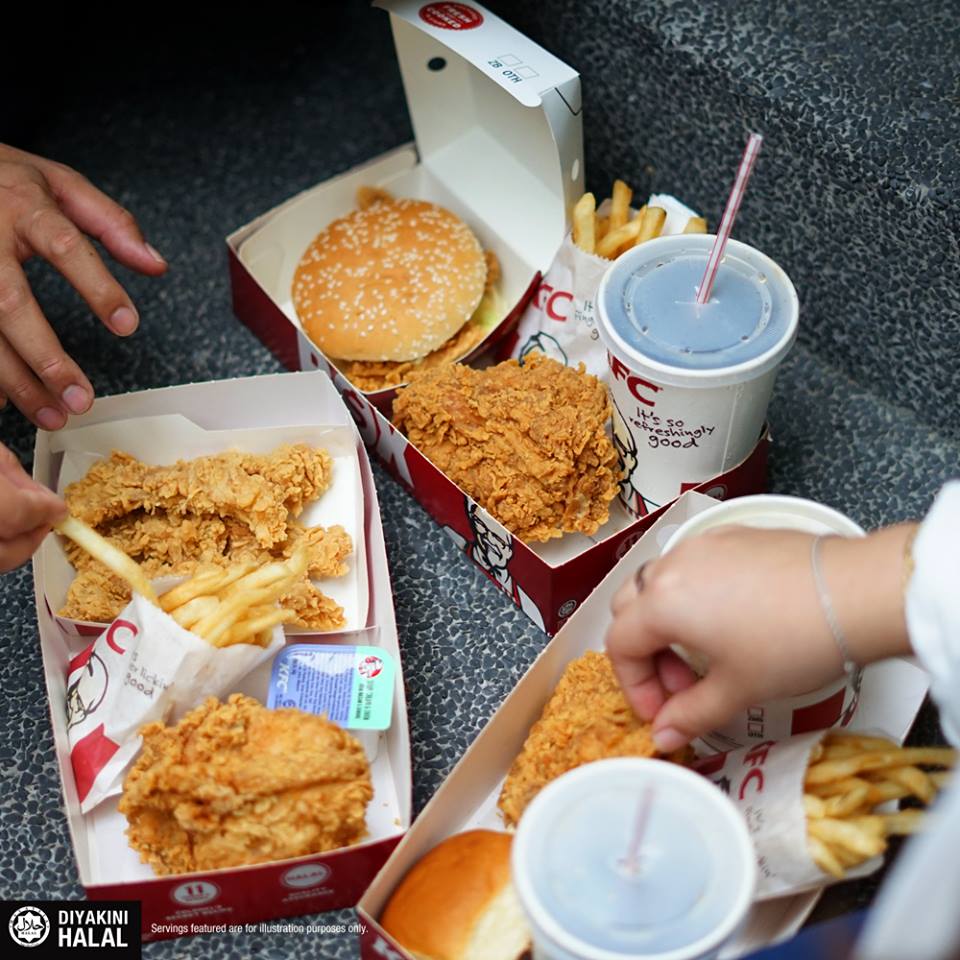 We told you that it was easy, right? The e-voucher can be used for your next purchase when you exceed more than RM 30. Are you enjoying all these buka puasa promotions? We are having the best time ordering food. It is much easier than going out and queueing for food. By the way, there are other ongoing promotions that you will need to check out including cheap Fill Up meals and cheesy wedges for only RM 2.50!

Read McDonald's Malaysia: Buy 1 Free 1 For Chicken Foldover & Durian McFlurry From 16th May 2019