McD Ayam Goreng & McNuggets @ RM1 (Here's How)
Woohoo!
Thank god for the digital world! Imagine a world without McDonald's deals cuz we can't! This Month is coming in with not only events but awesome deals which involves some fried chicken for cheap as RM1! If you don't have the slightest clue on how manipulatively addictive the sound of this fried chicken is, let us help you.
Edit: It's only for selected users, please check if you have this "Only RM1 With Any Purchase" in your app.
McD Ayam Goreng & McNuggets @ RM1
If y'all haven't installed the McDonald's app yet, it's about time guys cuz they are flooding us with deals. Simply log in and redeem deals with any purchase. If you're here for the Ayam Goreng McD (1 piece) or McNuggets (6 pieces ), open your app and redeems it alongside a LARGE ice cream for just RM1 valid with any purchase done beforehand!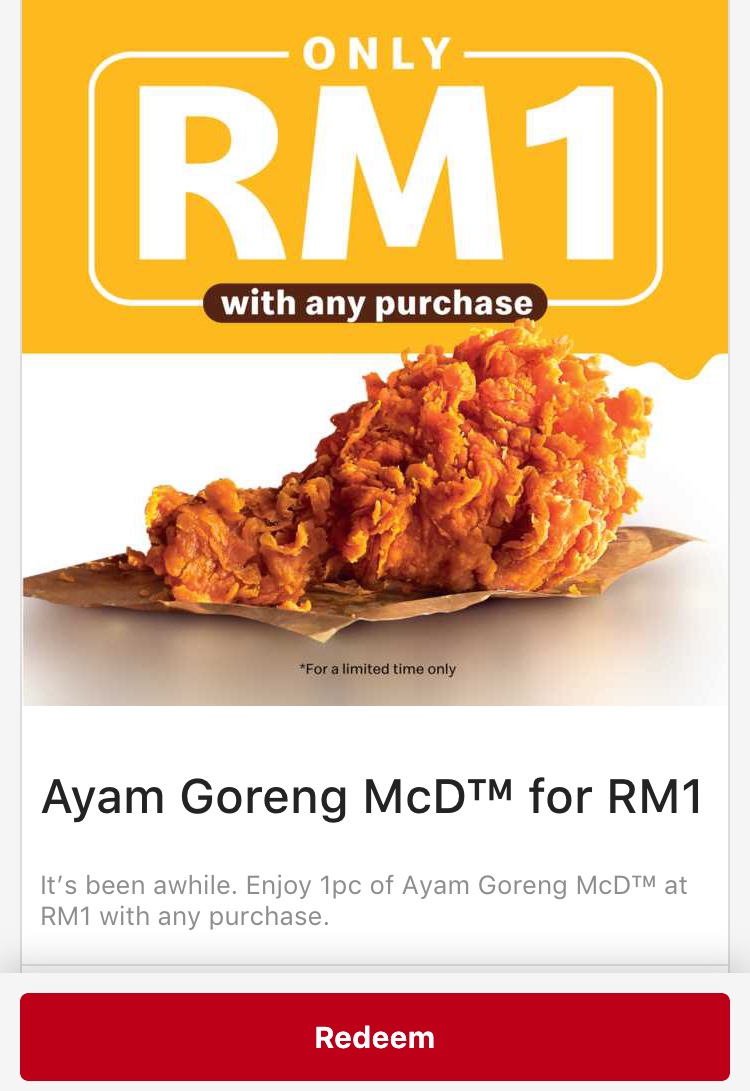 You can't go back if you click redeem, so be sure to click the redeem button once you're at the counter, Applicable between 10 AM to 4 PM till further notice, the more your friends tag along, more nuggets are in your favour!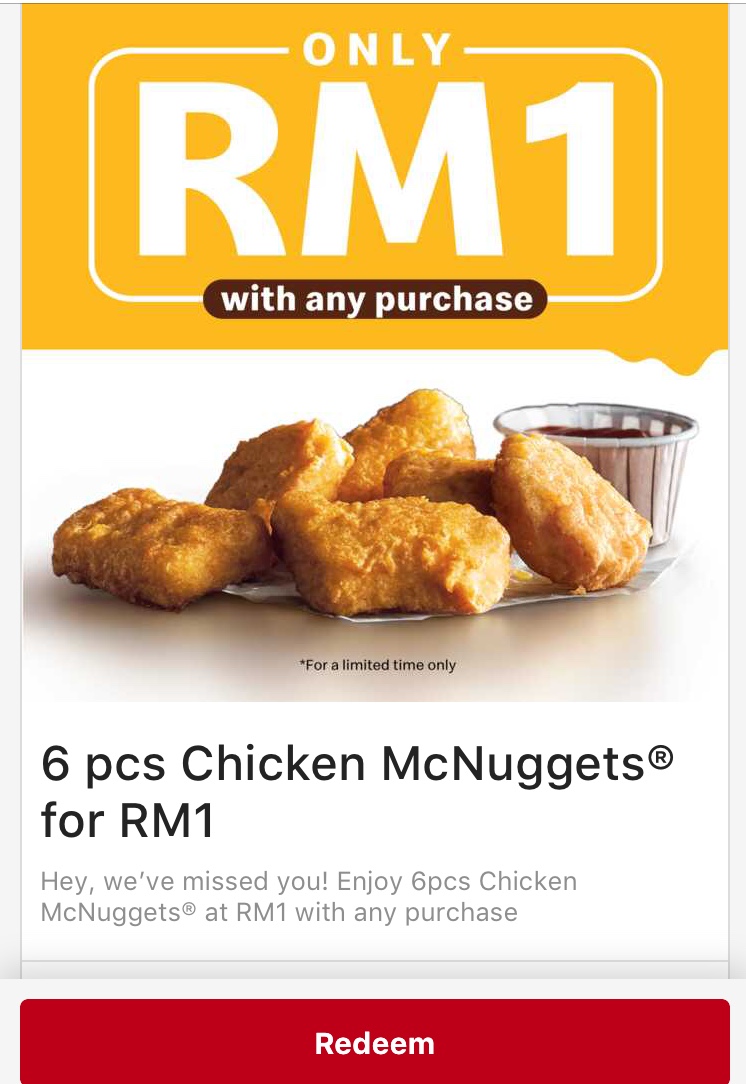 Grab on and smooth right past January. Share this deals with your friends and family!