Sweet Chilli Fish Burger, Spicy McShaker, Strawberry Custard Pie & More Now Available At McDonald's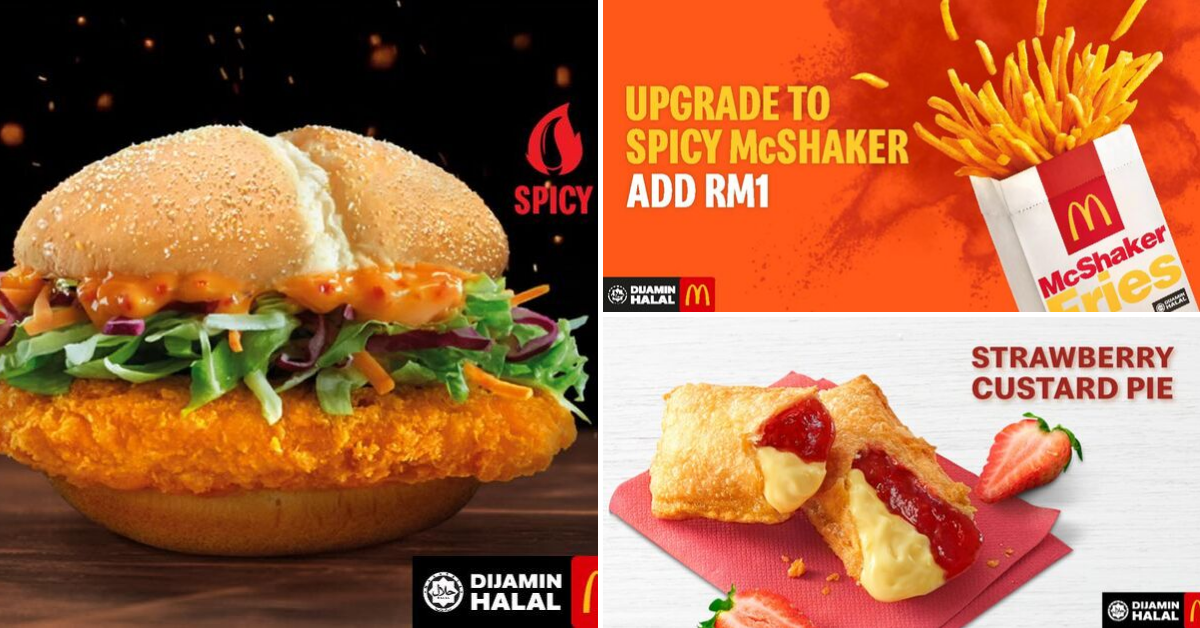 Hello foodies! How's your month going so far? We hope you enjoy it as much as we do. If you haven't, don't worry because we're about to share with you great news from the all-time favourite restaurant – McDonald's that will make your day better! That's right, Sweet Chilli Fish Burger, Spicy McShaker, Strawberry Custard Pie & More Now Available At McDonald's. You should check 'em out now!
McDonald's: New Sweet Chilli Fish Burger, Spicy McShaker & More!
If you're a fan of McDonald's, you would notice that their menu has always been changing from time to time. This time around, there's a new fish burger that you must try. Keep reading to find out what other items will be making their way to the menu.
#1 Sweet Chilli Fish Burger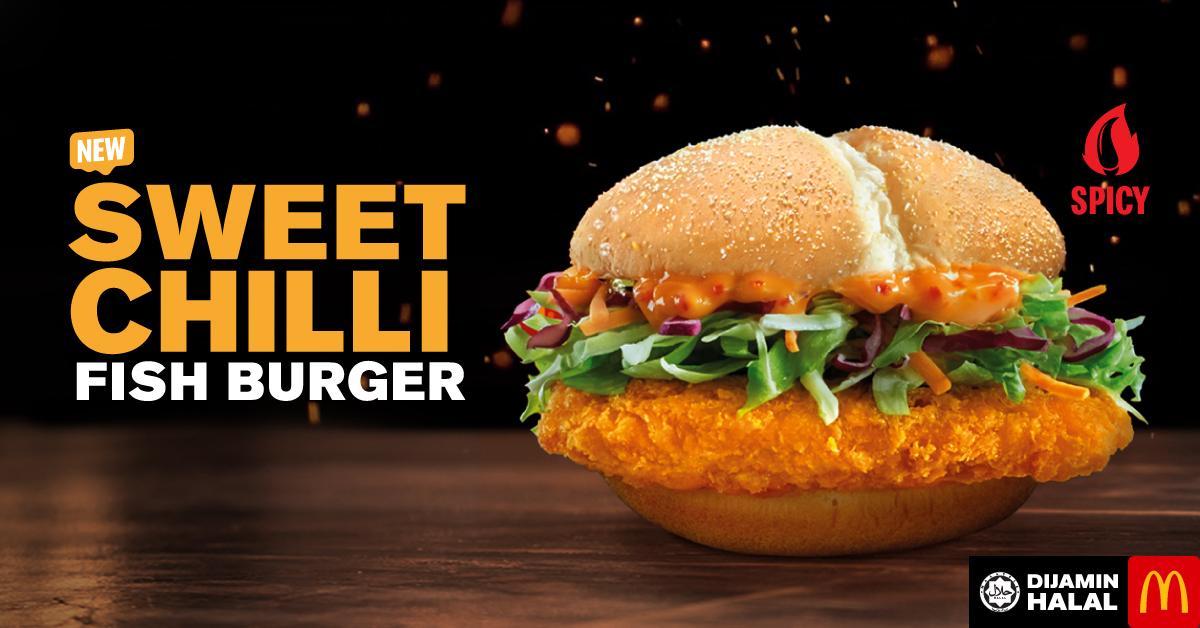 If you would love to have your fish burger in a spicier version, you need to try this! Sandwiched in between is a piece of crispy fish fillet topped with sweet and spicy sauce. One bite and you're gonna be hooked!
#2 McShaker Fries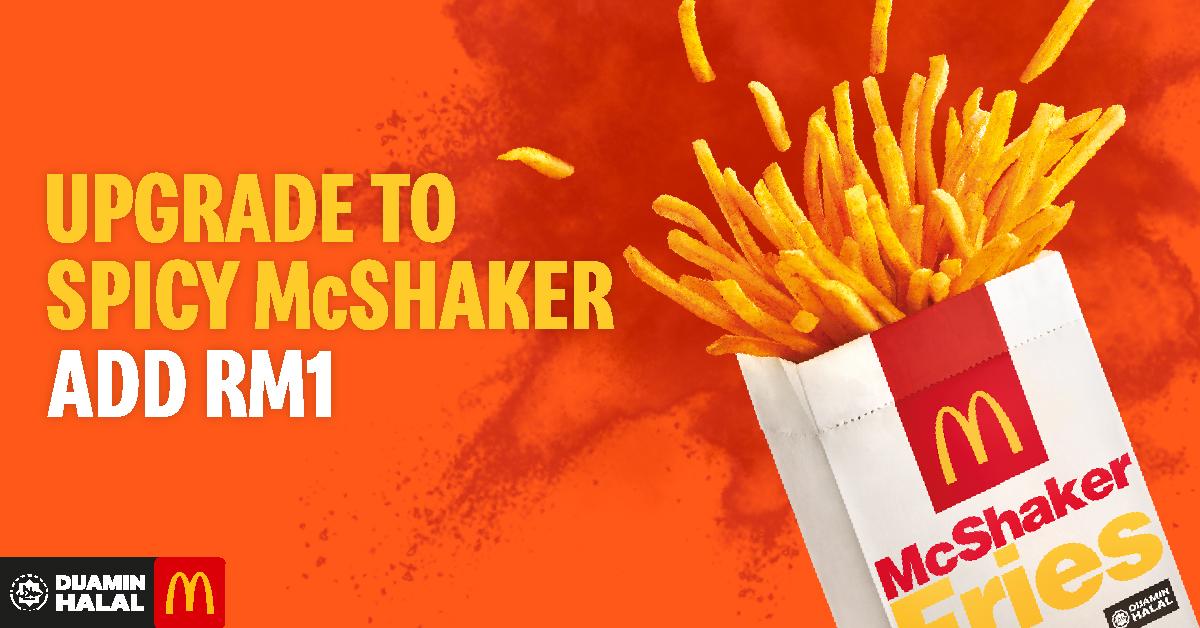 McDonald's tries to spice things up by offering Spicy McShaker Fries. It's a perfect match for any meal that will leave your senses truly gratified. And yes, you can upgrade your fries to the new Spicy McShaker for just RM1! Don't leave without trying it, you have been warned!
#3 Double Filet-O-Fish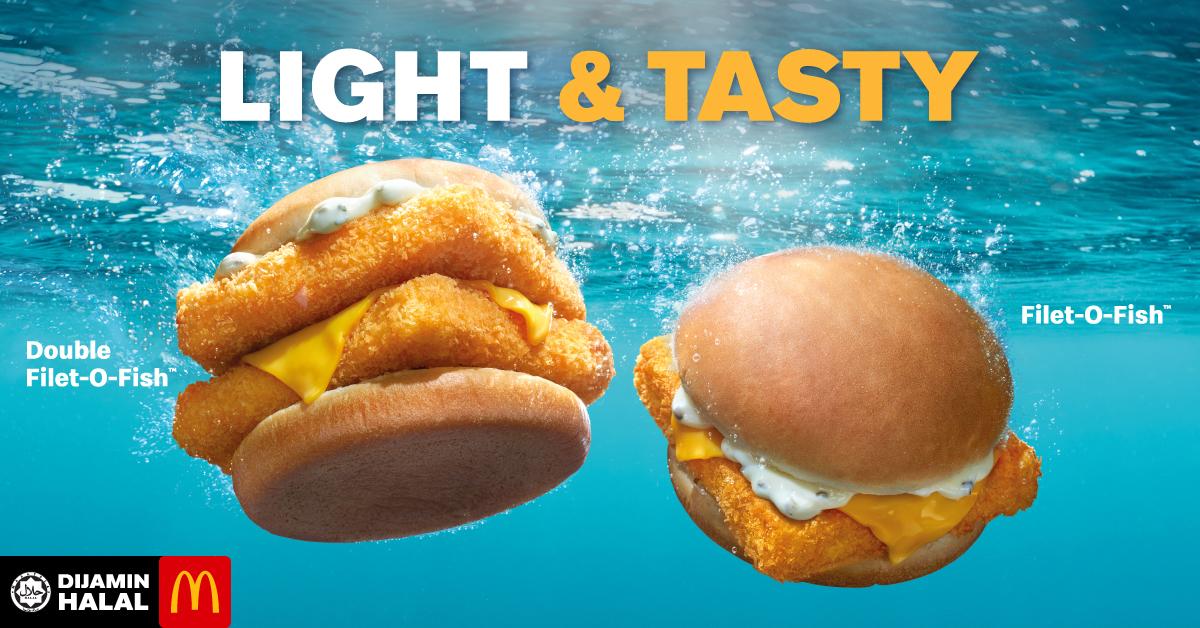 The perfect burger for the times you're craving something light is undeniably Filet-O-Fish. If you're craving for something more indulgent? Double your satisfaction with the Double Filet-O-Fish then! It comes with two pieces of crispy fish fillet, topped with zesty tartar sauce and a half slice of cheddar cheese between a soft steamed bun. Perfect? We think so too!
#4 Strawberry Custard Pie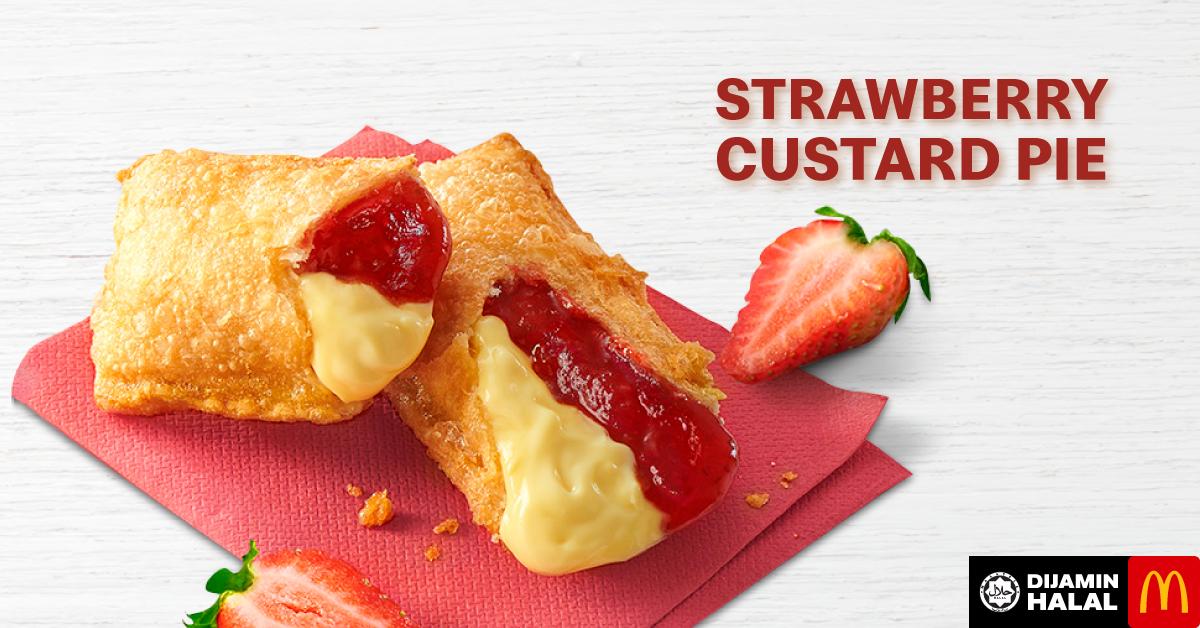 A match like no other! A Crispy pie shell filled with sweet strawberry jam and creamy custard – it's surely a perfect dessert to compliment a meal, and an even better snack, any time of the day. Grab yours now before it's all gone foodies!
#5 Hotcake With Sundae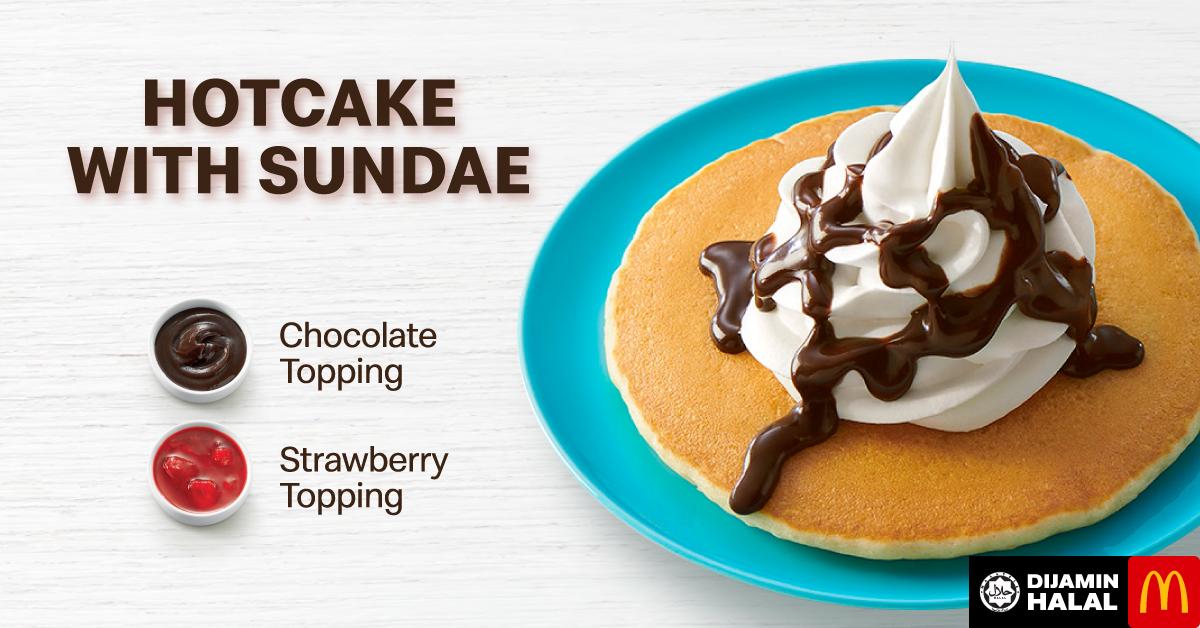 You can't go wrong with McDonald's Hotcake Sundae! It comes with delicious hotcake topped with either a chocolate sundae or strawberry sundae. It's the perfect comfort food that will make you and your tummy happy. Should you try it? Yes, definitely!
Guess Who Else Is Back?
#1 Salted Caramel Desserts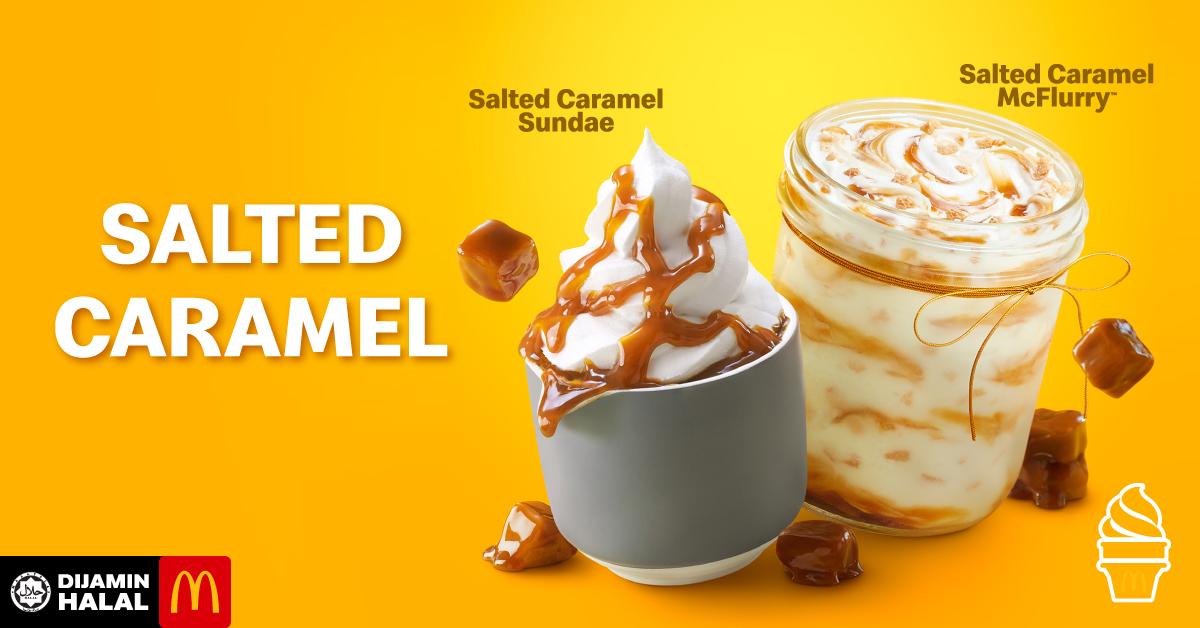 Say yes to salted caramel desserts! The soft yet creamy texture of the sundae never failed to win our heart, don't you agree? It's worth mentioning that the Salted Caramel Sundae will bring your enjoyment to a whole new level. There's nothing better than indulging in swirls of salted caramel with your favourite vanilla ice cream.
#2 Hershey's Chocolate Cone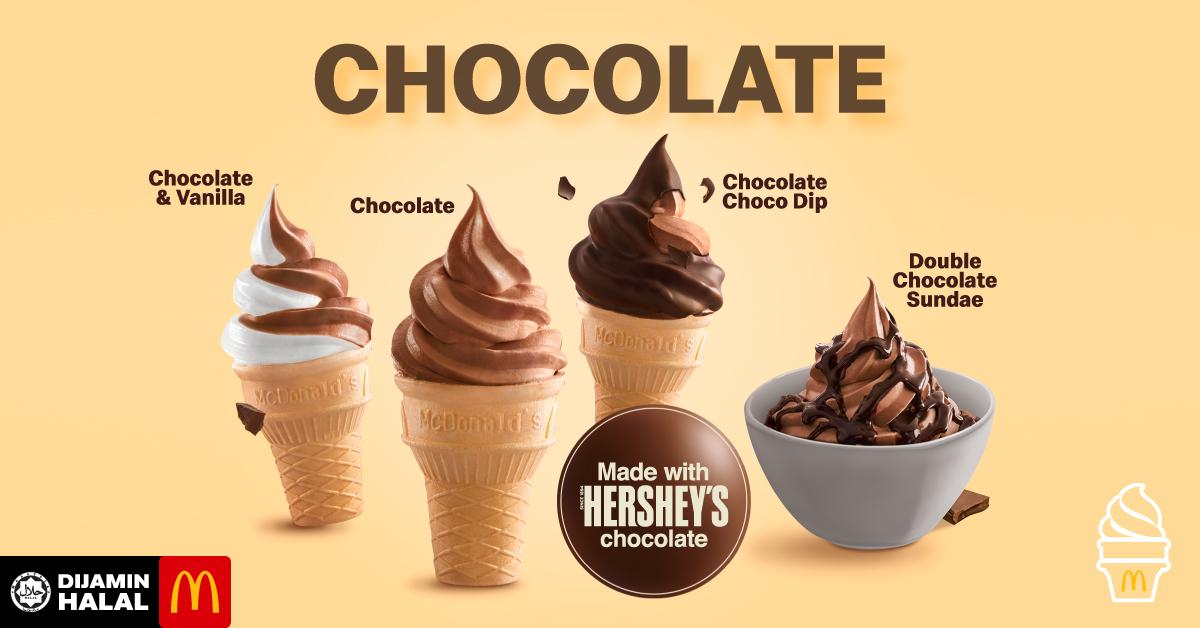 Calling all Chocoholics, your favourite Chocolate desserts are back! Creamy ice cream infused with Hershey's chocolate, it's a sweet fusion that's amazingly creamy and rich with pure chocolate. Order their Double Chocolate Sundae to double up your happiness!
Grab It Today!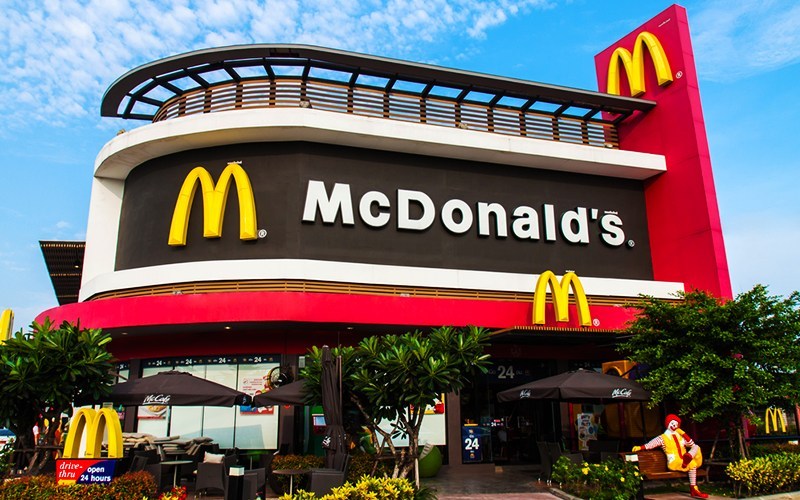 Which tasty treat are you gonna order on your next visit to McDonald's? Sweet Chilli Fish Burger? Or, are you going to try the Spicy McShaker? Let us know in the comments! Well, what are you guys waiting for? Share this article with your friends and family, make sure to let them know the great news!
For more information, you can check out McDonald's Facebook, Instagram and Website.
Read also: Top 10 Foodie Deals To Grab This September 2019 (McD, KFC, Family Mart)
–