Top 10 Foodie Deals To Grab This September 2019 (McD, KFC, Family Mart)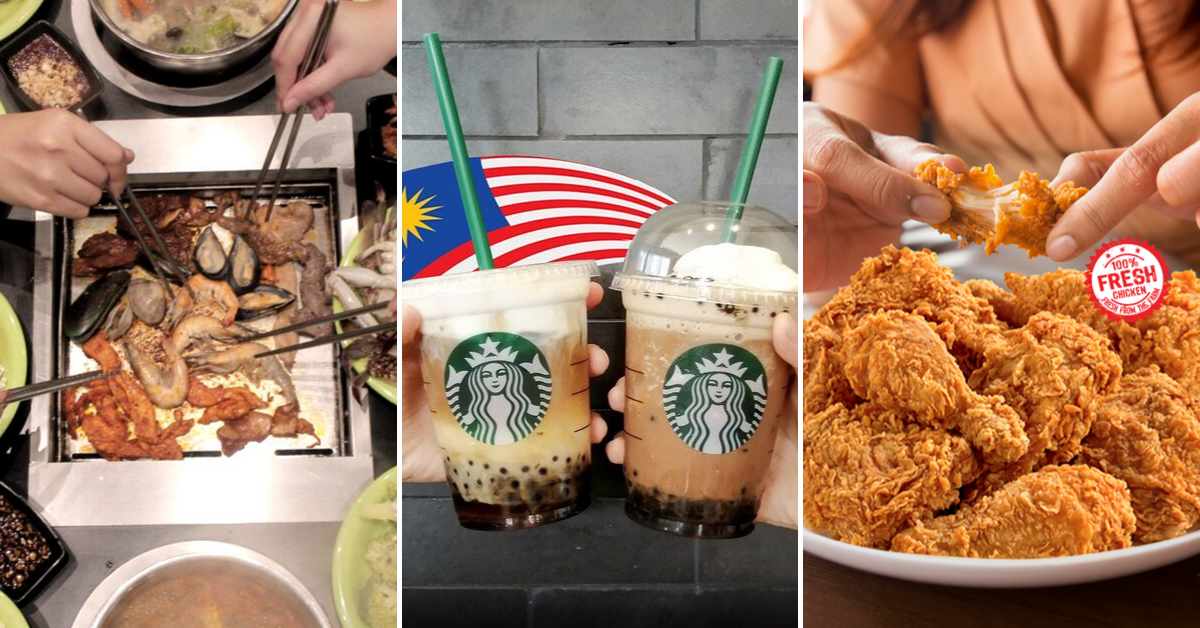 Hi Foodies! We hope you've had a wonderful month so far. If you haven't, be prepared because we're about to share with you another selection of foodie deals you can grab this September. From your favourite Korean BBQ buffet to Buy 1 Free 1 with your ultimate buddy, this month is going to be interesting! Well, you just need to scroll on cause we got all the information you will need.
Top 10 Foodie Deals To Grab This September 2019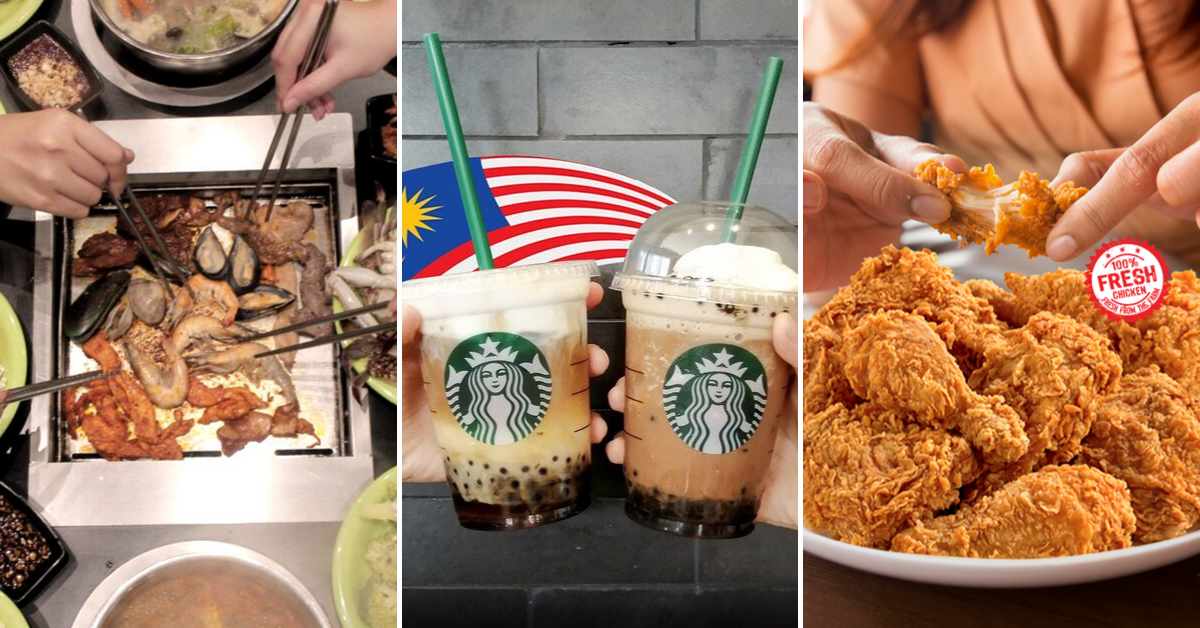 1. Seoul Garden Shocking Deal Promo 2019
Wanting to have a Korean BBQ buffet but couldn't find any that helps you to retain your wallet size? Best known to serve Halal Korean-Asian cuisine in a buffet style, now they are offering weekday lunch and dinner promotions for you all foodies. All you need to do is to flash the poster above to enjoy this shockingly great deal. This promotion is valid in all Klang Valley Outlets, Palm Mall Seremban and AEON Mall Nilai.
📍 All Klang Valley Outlets, Palm Mall Seremban & AEON Mall Nilai
 Available until further notice
2. Pizza Hut Durian Cheese Pizza 31% Off
In celebration of the upcoming Malaysia Day, Pizza Hut is throwing you guys a super special deal that you can't resist. From 7 September to 16 September, enjoy 31% off on a la carte Durian Cheese Pizza when you Dine-In, takeaway or order delivery! If you're a hardcore durian lover, how can you not try it?
📍 All Pizza Hut outlets
📅 7 September – 16 September 2019
3. Starbucks Buy 1 Free 1 @ Malaysia Day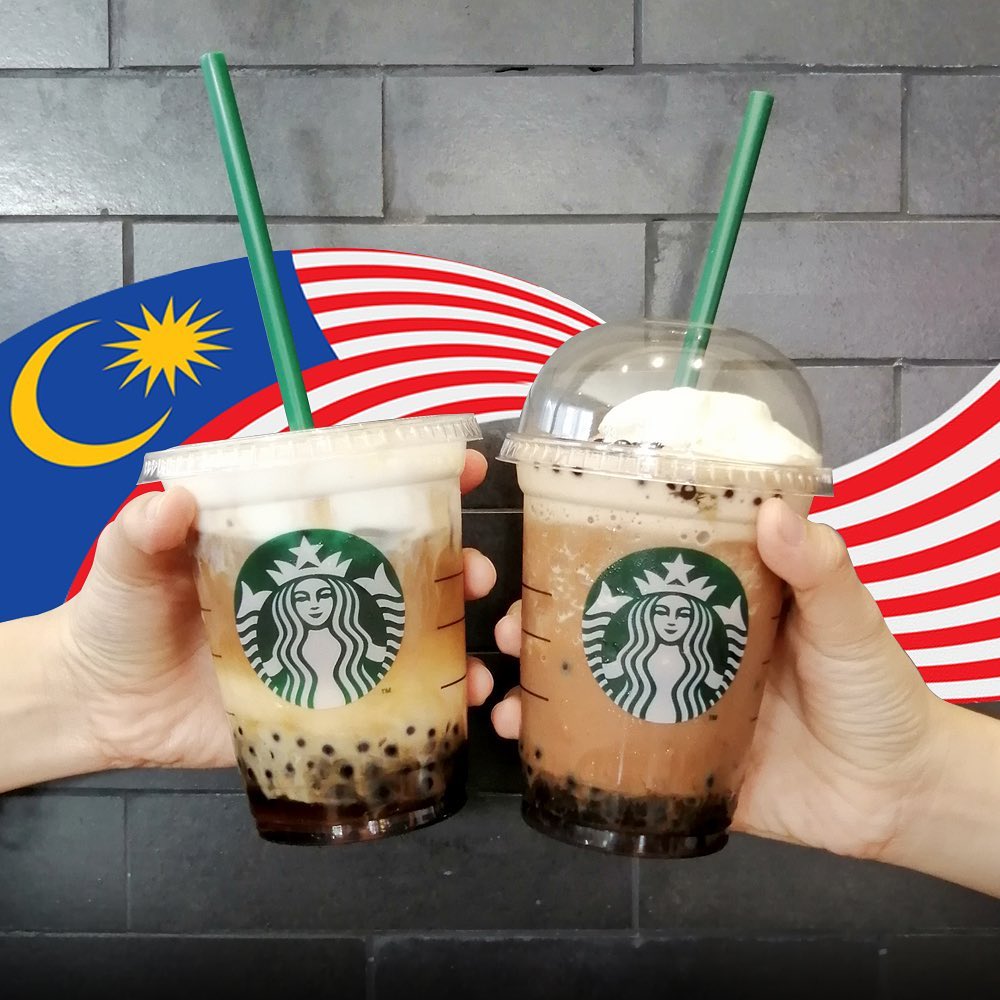 In conjunction with Malaysia Day, Starbucks is going to have Buy 1 Free 1 promotion on any Grande and Venti size beverage. The deal will be happening from 14th to 16th September 2019, from 10 AM till 12 PM. Make sure you mark it on your calendar, foodies!
📍 All Starbucks stores in Malaysia except outlets in Airports & Genting Highlands
 14th September – 16th September 2019
🕑 10 AM – 12 PM
4. Texas Chicken Malaysia Day Deal
Having fried chicken during Malaysia Day sounds like a good way to celebrate the holiday! And yes, you can get two pieces of fried chicken and a regular beverage at only RM 6.90 (NP: RM 14.90) on Malaysia Day. This promotion is only happening for one day only, on 16th September 2019. That's not all, you can add one piece of Honey Butter Biscuit, or one mashed potato, or one regular coleslaw, or one flavoured rice for only RM1.60 each.
📍 All Texas Chicken restaurants in Malaysia.
  16th September 2019
T&C
Available from 4 am onwards at all 24-hour restaurants.
Not valid through DELIVERY and DRIVE-THRU counter.
Not valid with any other coupons, offers or promotions.
Offer applies to Original or Spicy Chicken only.
5. Secret Recipe
If you love both the Japanese Bento and cake, this is the deal you won't want to miss! You can now get a slice of cake at 20% off when you order it with the Bento Set at Secret Recipe. Limited to one discounted slice cake for each purchase of Japanese Bento Set. The promotion is valid from 1st September until 30th September 2019. Savour it my friend cuz they don't last!
📍 All Secret Recipe outlets in Peninsular Malaysia, excluding PPUM, Medini Mall and AEON Mall Taiping
  1st September 2019 – 30th September 2019
6. Family Mart
Can't have enough of the pearl? You can now add-on the Imported Taiwan Brown Sugar Bubble to Family Mart's Sofuto Milkshake! The best part of all, you can even enjoy RM 2 discount on all milkshake beverage, Matcha Bubble Milkshake from now until 17th September. The Matcha Bubble Milkshake is now RM6.90 (N/P RM8.90) while the Dark Chocolate Bubble Milkshake is RM7.90 (N/P RM9.90).
On top of that, if you're a member of Family Mart, you can get one selected beverage (value up to RM6.90) for free after you purchase any 5 Brown Sugar Bubble Milk or Frappe or Milkshake.
📍All Family Mart outlets
  11th September 2019 – 17th September 2019
7. KFC Chicken Tuesday
KFC Chicken Tuesday is back! That's right, you can now enjoy 4 pieces of fried chicken and 5 pieces of crispy tenders for RM19.90 on every Tuesday. You better get hurry as the promo' is available this Tuesday, next Tuesday, and every Tuesday but not forever!
📍 Available nationwide except Genting Highlands and airport outlets
 Available every Tuesday until further notice
8. Auntie Annes Happy Stix Together Promotion
Did you know that Auntie Anne's Stixs are freshly baked with interesting toppings and good enough to satisfy your sweet cravings? This is the best timing for you to give this sweet goodness a try! The choices included Chocolate Mint Stix, Green Tea Stix, Cinnamon Sugar Stix, Sour Cream & Onion Stix, and Coffee Stix. The point is you can get any 2 stix at only RM10, so worth it!
📍 All Auntie Anne's outlets in Malaysia
 Until 30 September 2019
9. Chatime 50% Off For 2nd Cup
You can now enjoy 50% on the second cup of Chatime drinks! However, this promotion is only valid for Kurma Series. Don't say we never shared any good things to you, remember to jio your friends and have a bubble milk tea date at the nearest Chatime outlet.
📍 All Chatime outlets in Malaysia
 Available until further notice
10. Baskin Robbins 62nd Happy Malaysia RM1 Promo
The popular American ice cream brand, Baskin Robbins is here to celebrate Malaysia Day too! That's right, you can decide a Mega Celebration or Double Celebration with RM1.00 upsize and enjoy the happiness! This is definitely ice cream lovers' rejoice. We know it's never too much ice-cream, so go for a ride at you nearest Baskin Robbins shop from today till 30th of September to enjoy the super deal!
 until 30th September 2019
List: Foodie Deals To Grab This September
Finally, we've come to an end! We hope today's Top 10 Foodie Deals To Grab In September 2019 treated you well. Do check them out with your friends and family so they can reap the benefits of good food at good prices!
One last thing, share this article with your friends and family, bye!
Read also: McDonald's: You Can Now Enjoy McDelivery Service With No Minimum Order
–