Texas Sze Chuan Tenders Is Back Again!
Crispy But Juicy Chicken Tenders Bursting With Sze Chuan Spiced.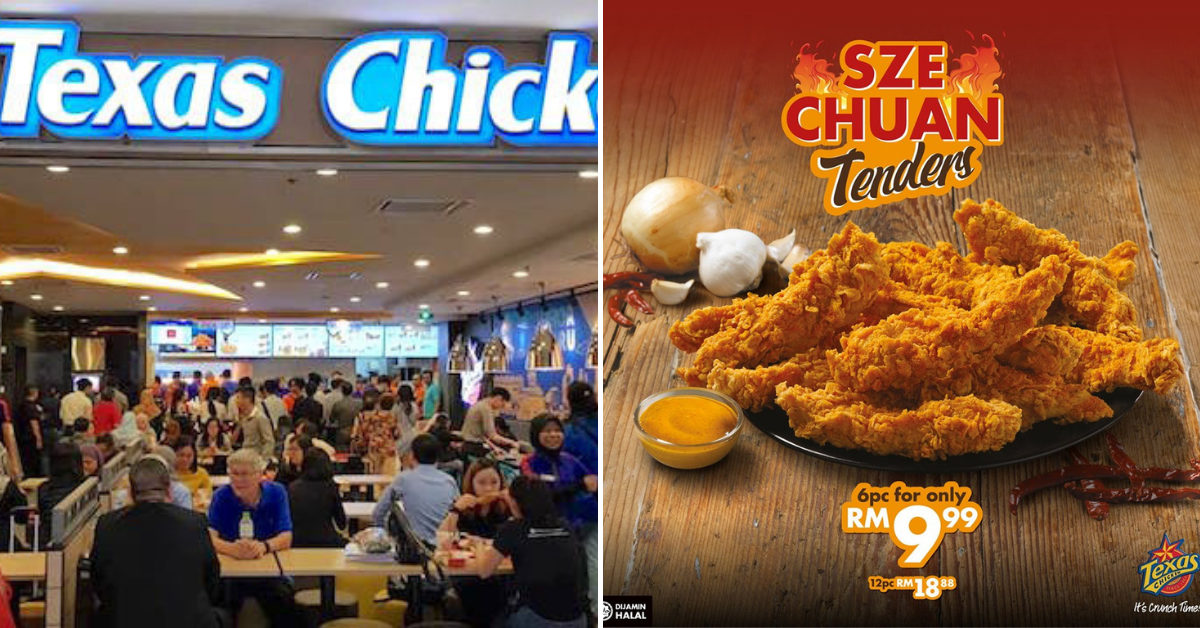 Texas Chicken has brought back a familiar flavor and it's none other than Sze Chuan Tenders! If you missed it during Chinese New Year, now is your chance to taste it. Bursting with flavors, these crispy but juicy Sze Chuan spiced tenders are going to bring your fried chicken experience to a whole new level.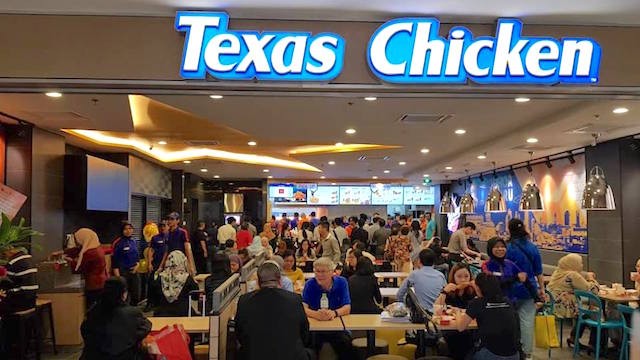 Bringing Fried Chicken To A Whole New Level!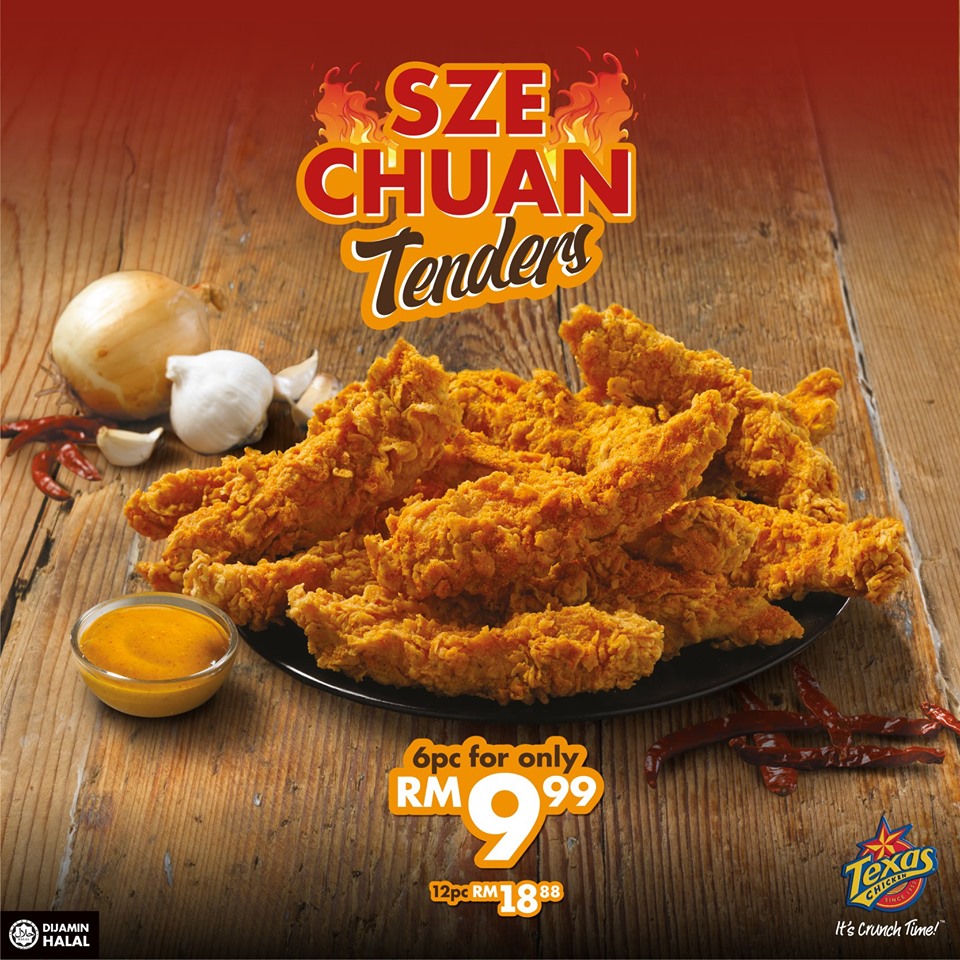 If you're a fan of spicy fried chicken, you're definitely going to love this. What's better than spicy fried chicken, you ask? Well, it's chicken tender, therefore, it's boneless so you can enjoy your fried chicken without having to worry about those pesky chicken bones. This crispy goodness will leave you wanting more and 6 pieces will most likely be insufficient for you. Texas Chicken is having a promotion and it's only RM 9.99 for 6 pieces or RM 18.88 for 12 pieces of chicken tenders. Bring your friends and family to share the joy together at a Texas Chicken near you.
Share your experience with us by leaving a comment below. Did you like it or have you had it before?