Top 10 Ice Cream Shops in Penang for Dessert Lovers
Dig them all in!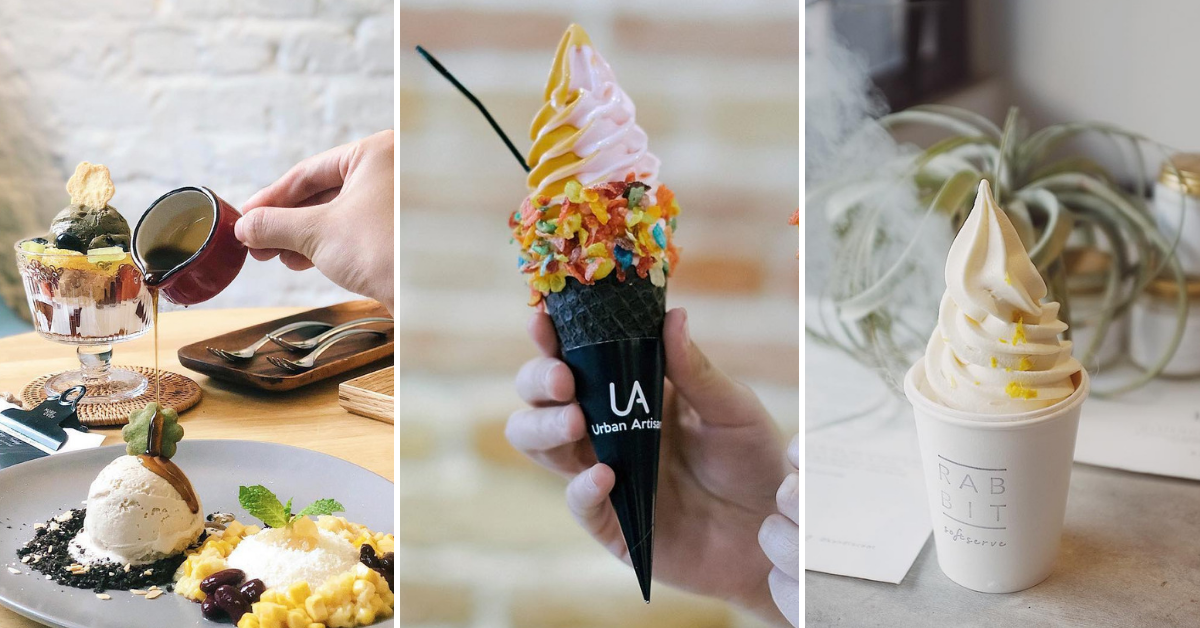 A perfect day in Penang starts in bed and ends at an ice cream shop. No matter ice cream, sorbet, gelato or soft serve, Penang is packed with acclaimed newcomers and old frozen favourites. Penang Foodie's round-up of the best places to get your scoop cravings fixed should keep you busy all day. Read on: 10 Best Ice Cream Stores in Penang For You to Conquer.
Top 10 Ice Cream Shops in Penang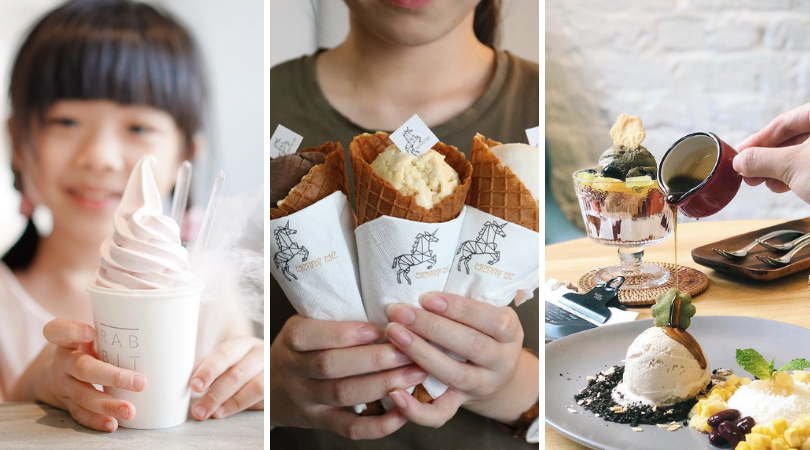 When we're looking for a cool treat, here's where we'll be. Being the first Malaysia Inspired Ice Cream shop in Penang,  this Penang dessert scene staple attracts all generations to come in for a taste.  Their ice-cream will ruin all future ice-creams: rich, dense and fresh in taste and texture. Malaysia through and through- try their Tao Sar Piah flavour for something bold: a sophisticated version of that old-school childhood taste for milk and cream, certainly not one for the faint-hearted.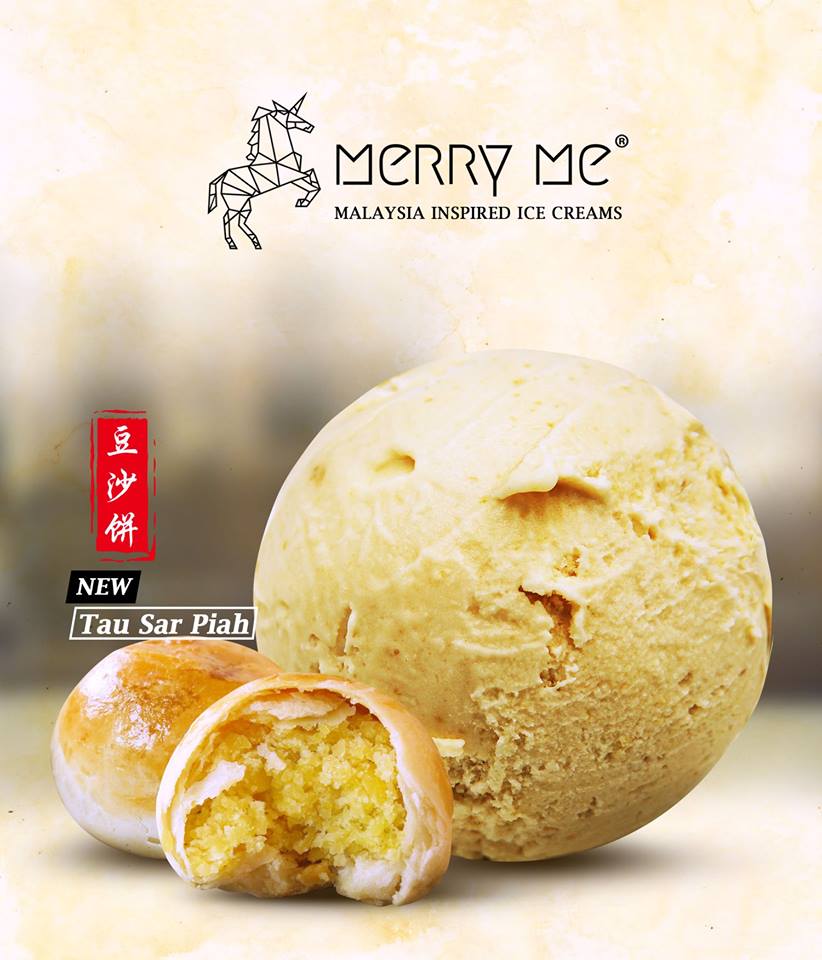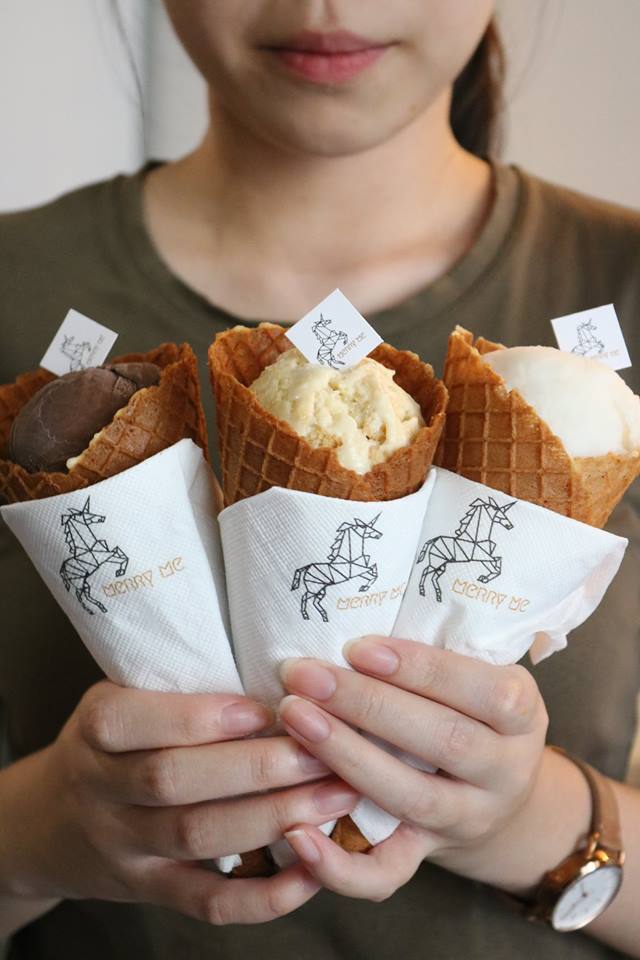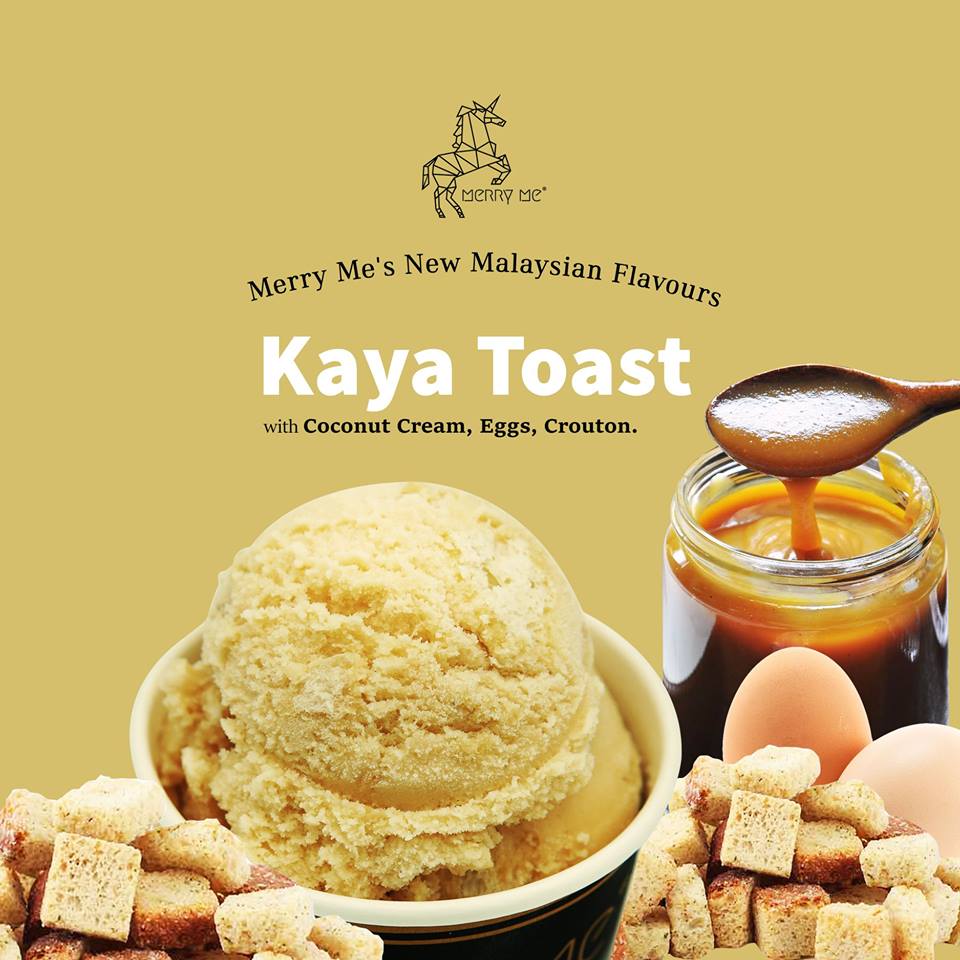 Georgetown: 107, Lebuh Victoria, 10300 Georgetown, Penang.
Operating Hour: 11 a.m.-11 p.m. (Daily)
Autocity: Unit FO-B8 Plot 3, Jalan Perusahaan Juru, Auto City, Penang.
Operating Hour: (Mon-Fri) 12 p.m.-11 p.m. (Sat&Sun) 12 p.m.-12 a.m.
Gurney Paragon: Lot L5.P1, Gurney Paragon Mall, 10250 George Town, Penang.
Operating Hour: 10 a.m.-10 p.m. (Daily)
2. Rabbit Softserve
This ice cream store is tucked in a relatively quiet corner of a touristy road but still has queues out of the door. Making its mark in Penang's scooping game since 2015, the shop first started out as an ice cream pop-up store and has since moved on to bigger and better digs. They insist on serving soft-serve ice cream in new and inventive ways through a mix of fun flavours, toppings and more.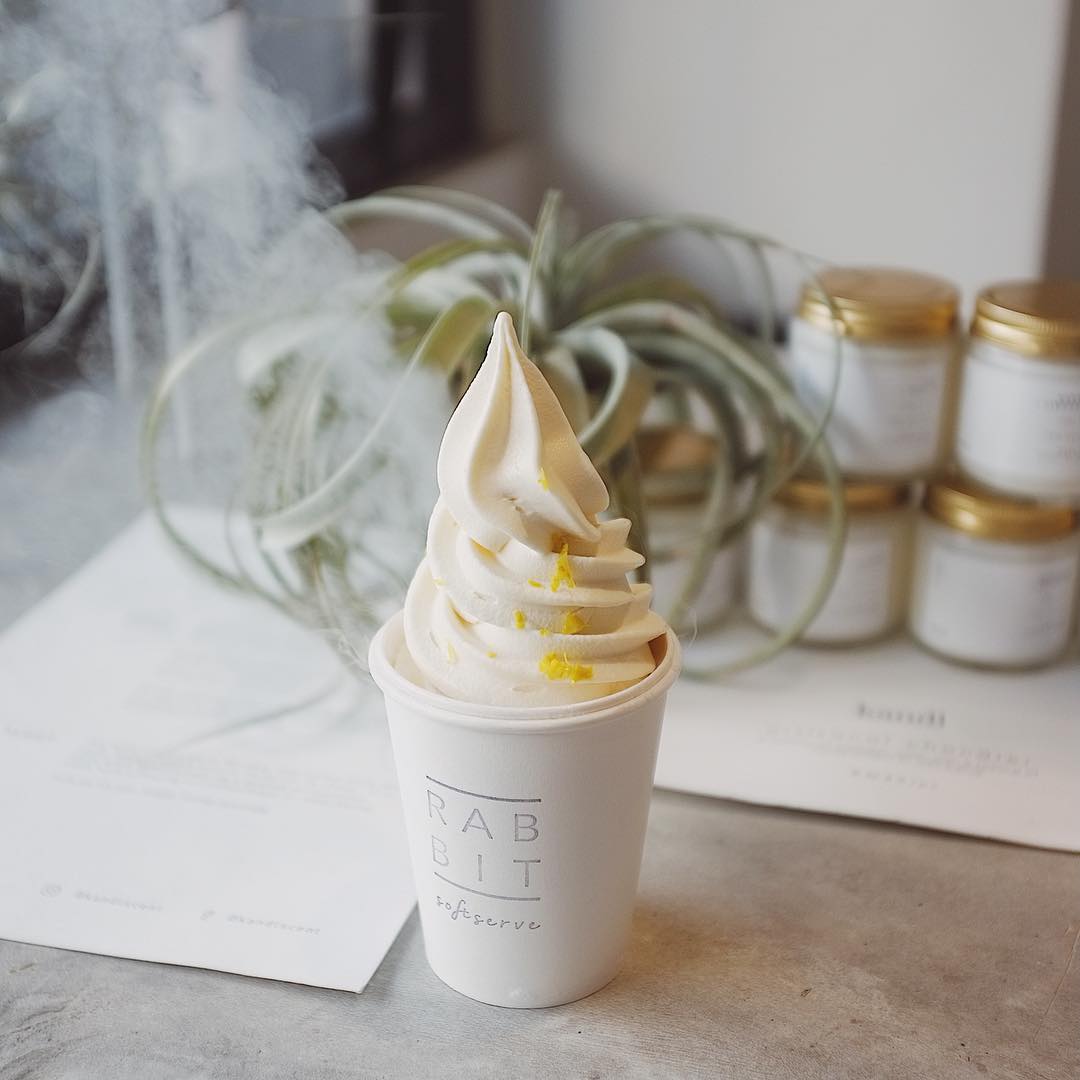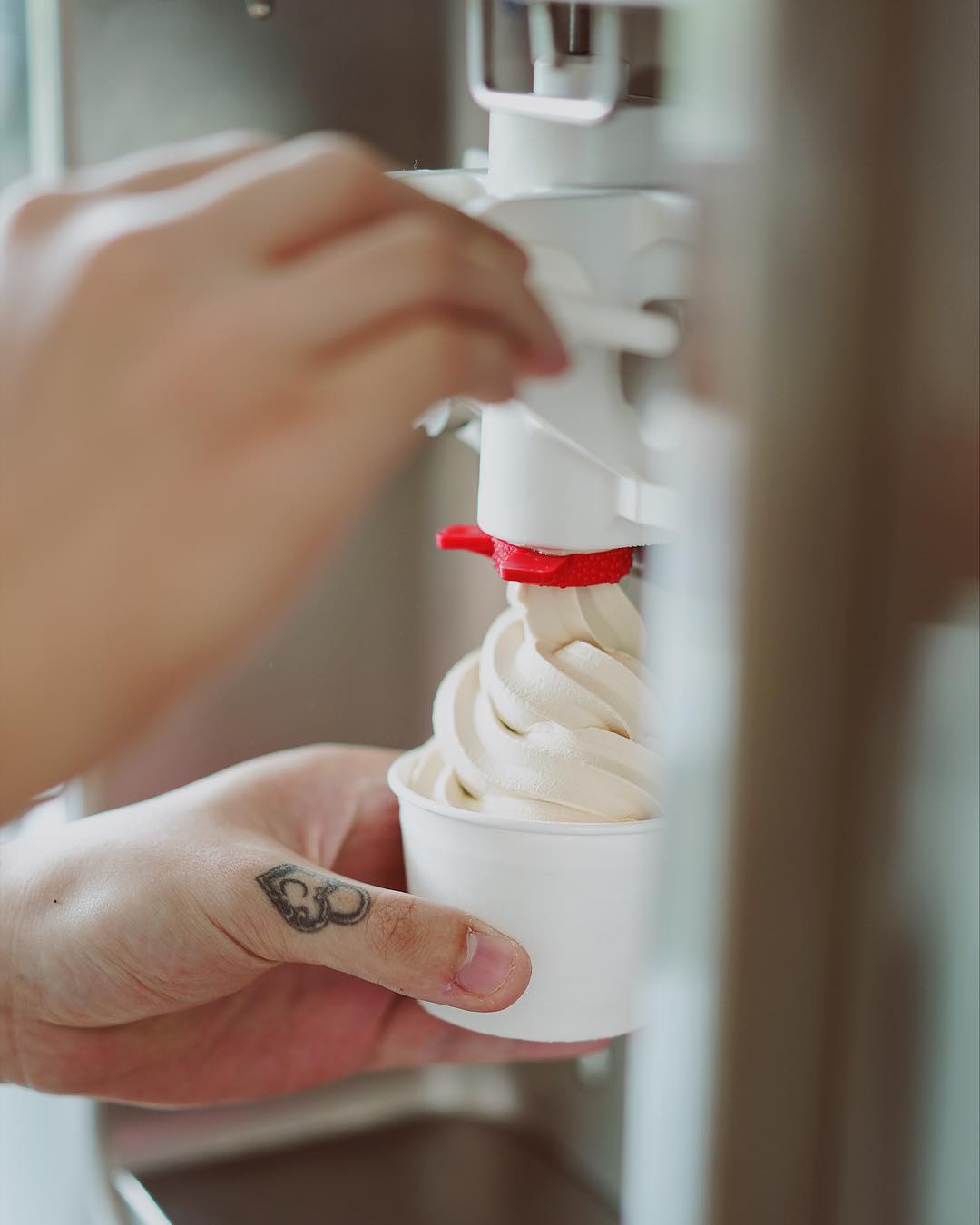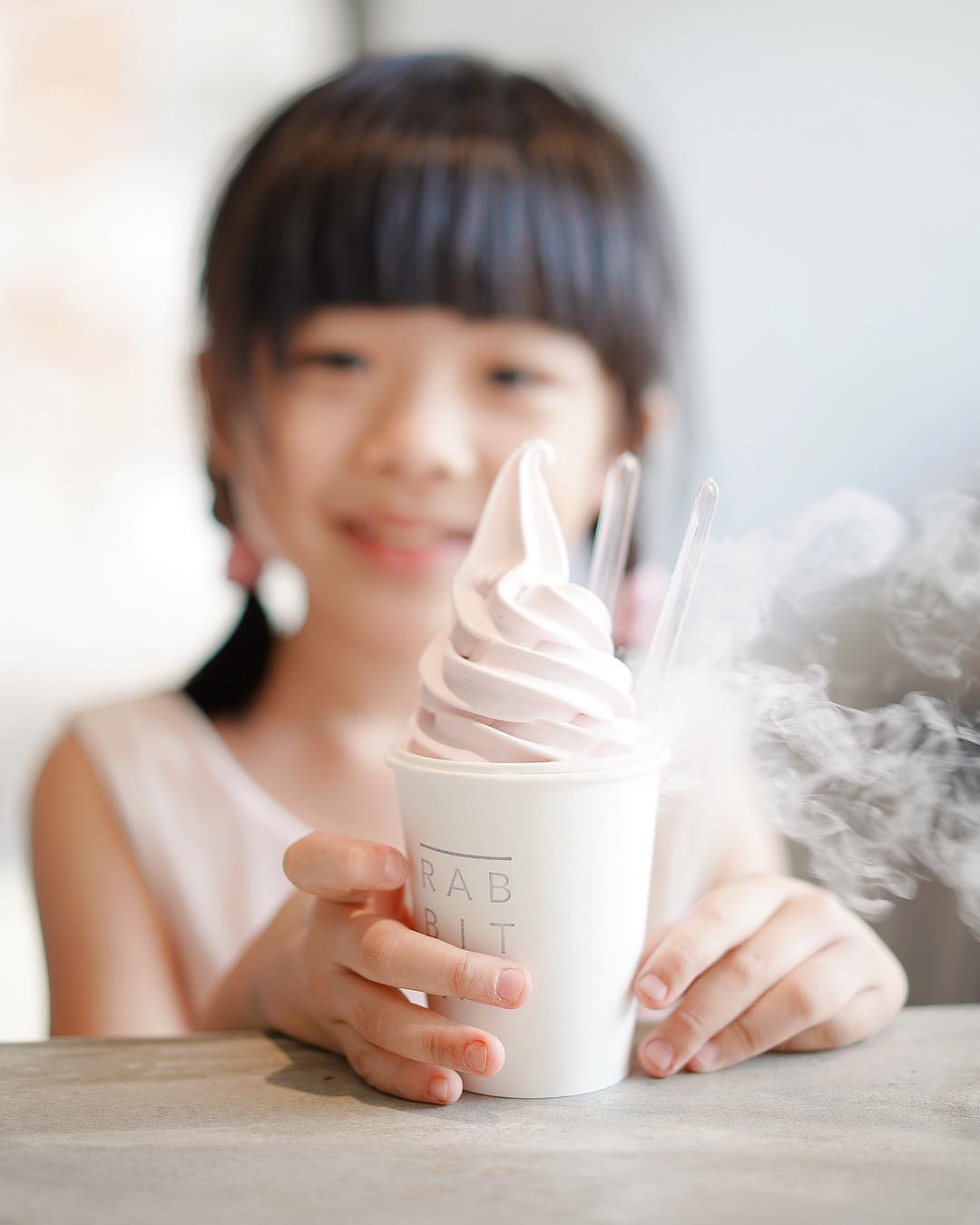 Address: 75, Jalan Kuala Kangsar, 10100 Georgetown Penang, Malaysia.
Operating Hour: 12 p.m.-9 p.m. (Daily)
You might also like Top 10 Desserts in Penang.
Lucky for fellow frozen-treat lovers, you no longer need to go all the way down to KL for a licking of their finest sweets, as they've finally made their mark in Penang by announcing their establishment in Queensbay Mall last October! There's never a wrong time for Inside Scoop, one of the best ice cream Penang has to offer.  In fact, they also managed to take their ice cream up a notch with their creative portfolio: You can tuck into a delectable selection of waffles, cakes and vegan sorbets which are the real showstoppers.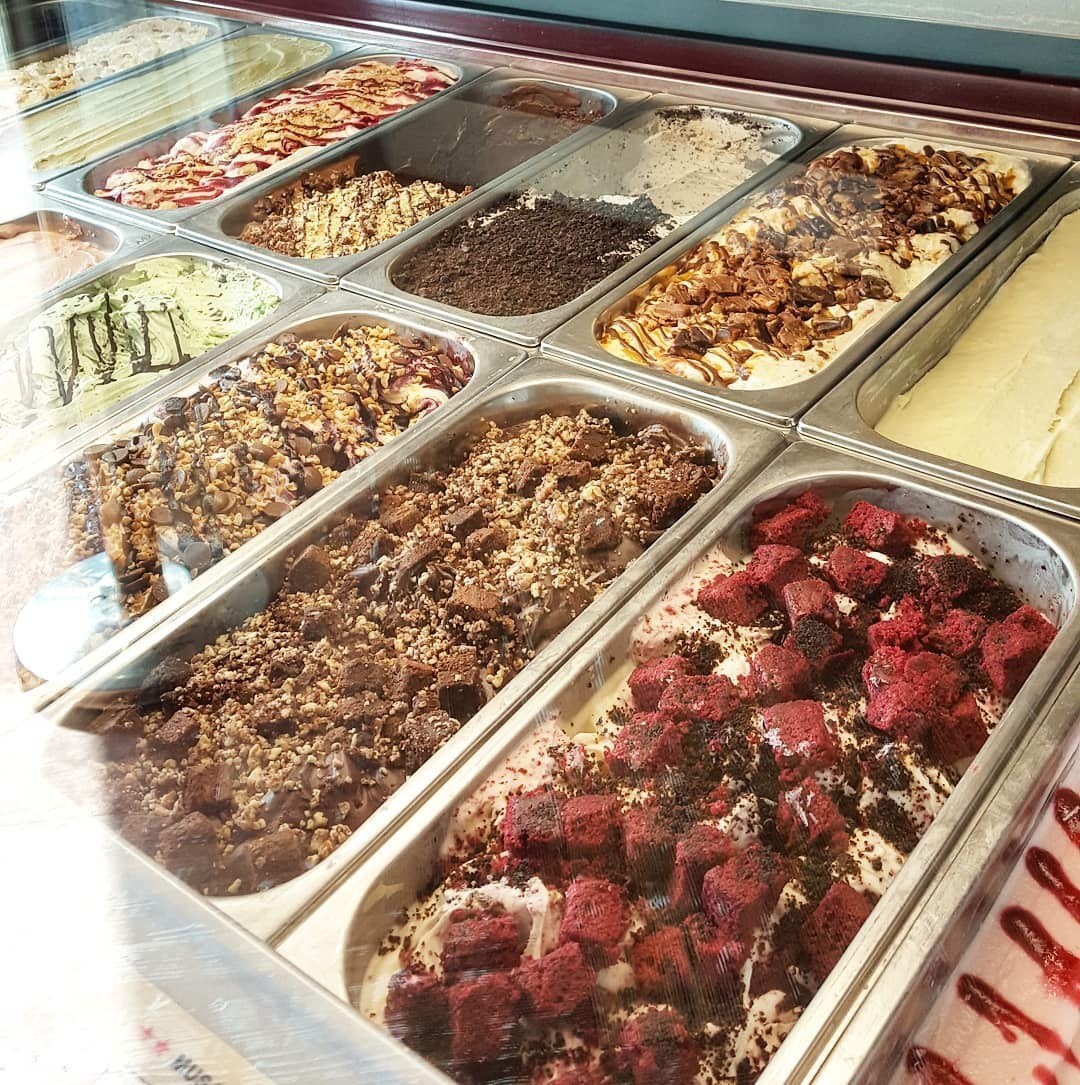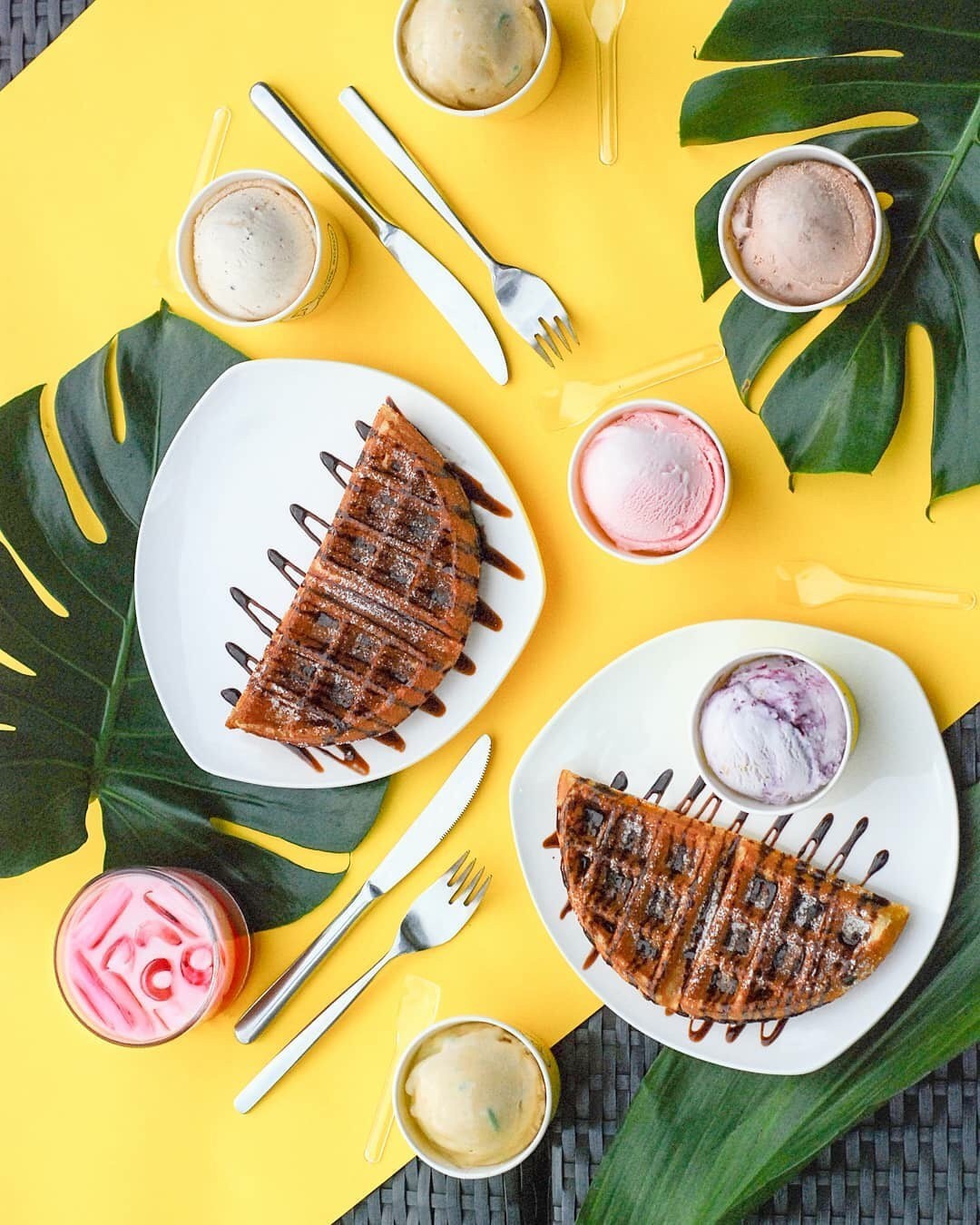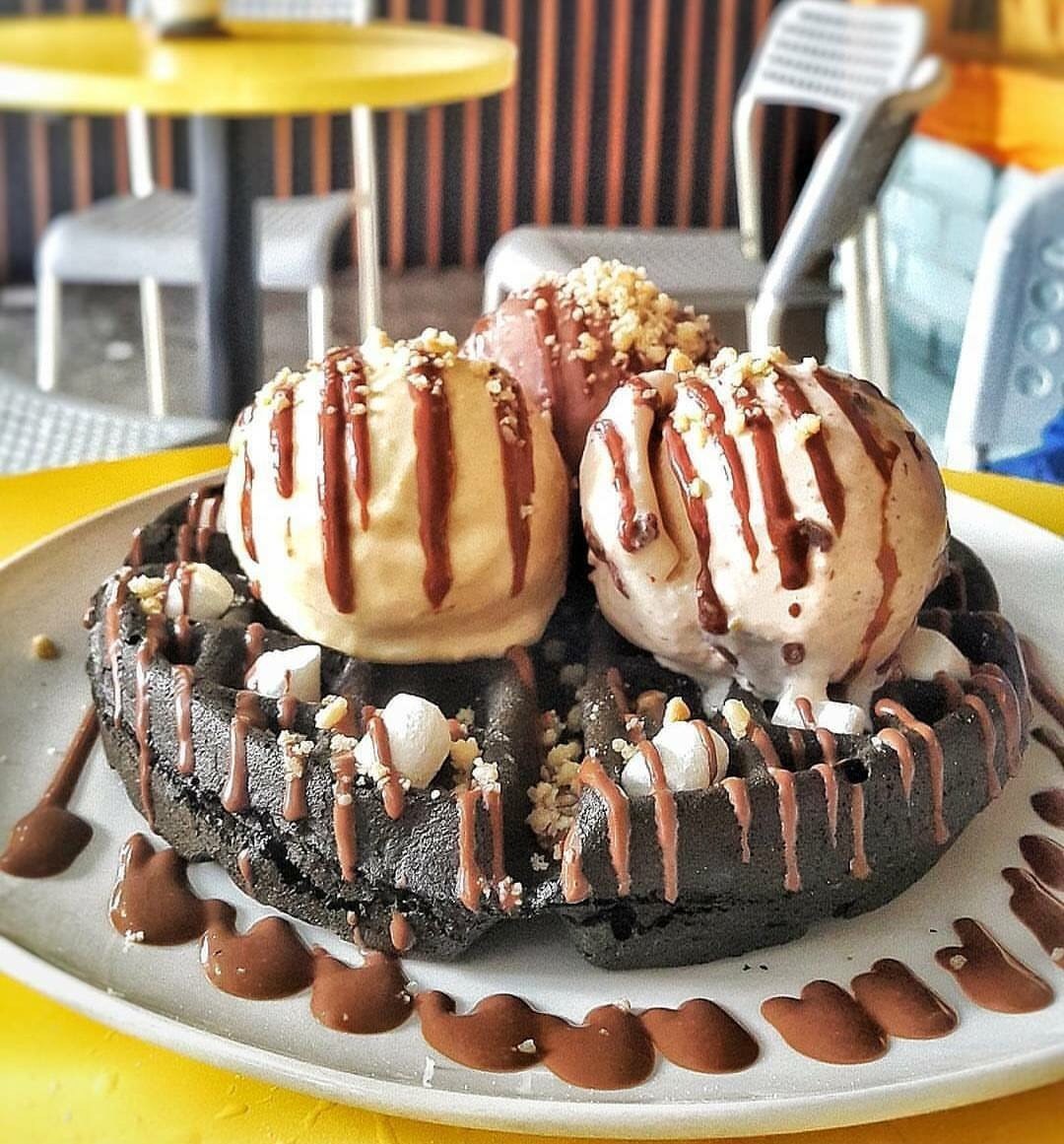 Address: GF-136-138, Queensbay Mall, 100 Persiaran Bayan Indah, 11900 Bayan Lepas, Penang.
Operating Hours: 10.00am-10.00pm daily
Here's where we'll be venturing into the wilds of sweet meets savoury. Utterly is undoubtedly one of the best places to get your sugar rush on. Their homemade ice cream is simply perfect. They have the ever famous D24 durian ice cream, where real durian flesh is topped on their ice cream. That's pure indulgence. Not just that, you can always concoct new and crazy flavours each time, and get as messy as you want.
They're also one of the ice cream distributor in Malaysia.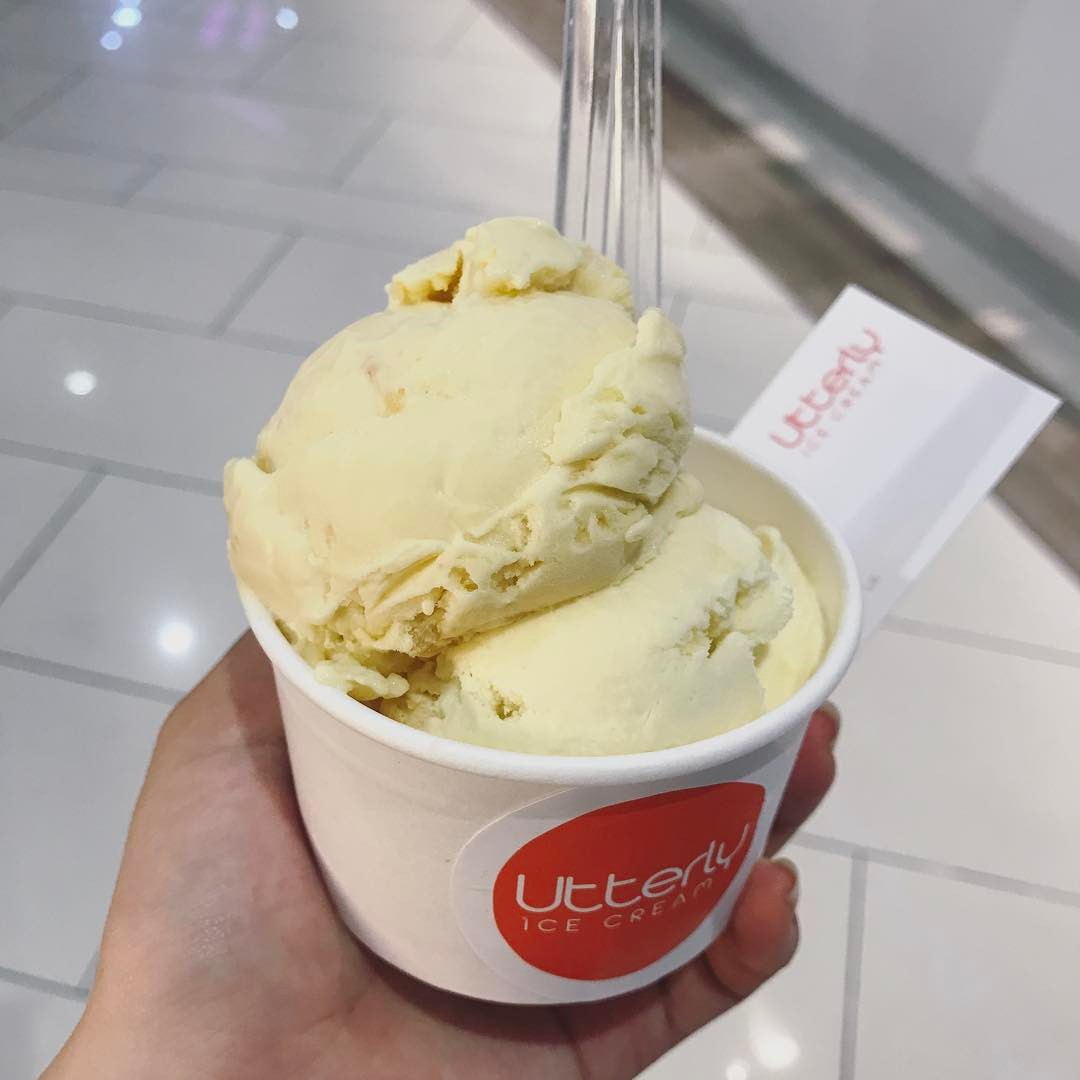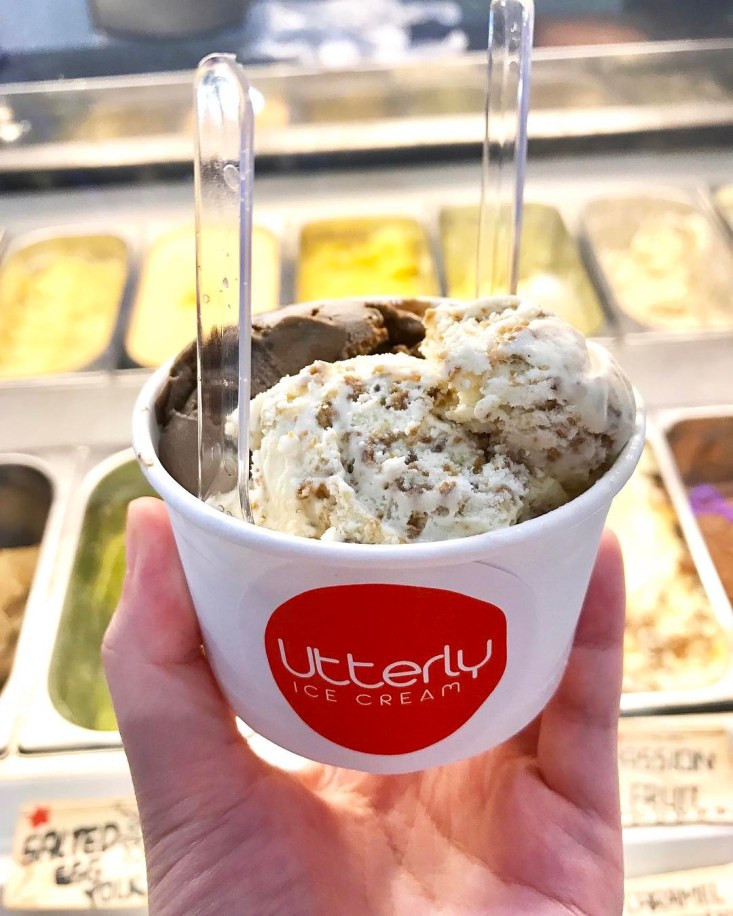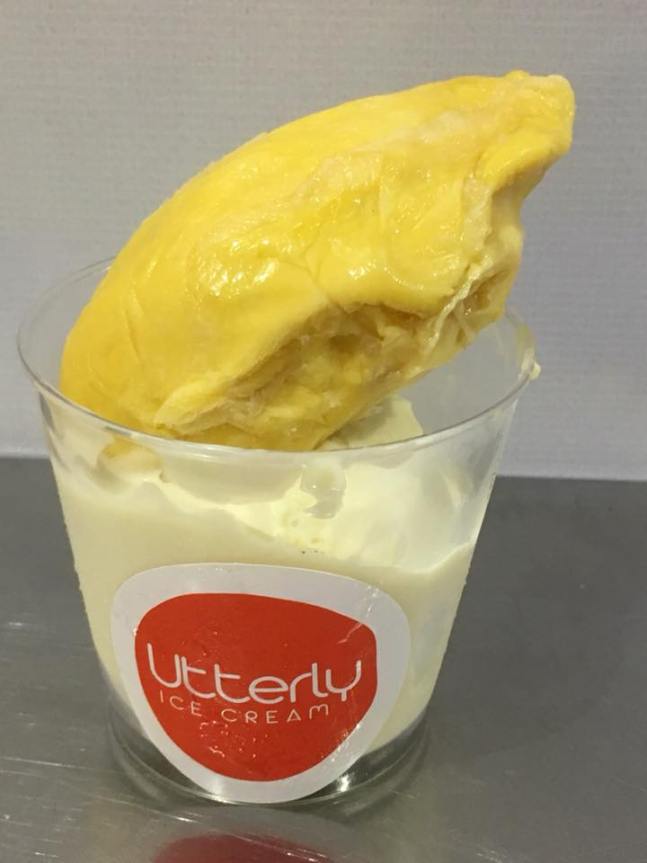 Address: LG.P5a, Gurney Paragon, Gurney Drive, 10250 Georgetown, Pulau Pinang
Operating Hour: 12 p.m.- 10 p.m.
5. The Craftisan
Known for its hand-dripped coffee and homemade ice-cream, not to mention the ever famous sister cafe Soul Cafe that serves one of the best pastas in town. The Craftisan is a small yet cosy place for desserts in Penang that offers some great handcrafted ice cream, with a wide range of unique flavours. The white theme is so soothing to the eyes and their warm hospitality is pleasant. Editor's pick? Tie Guan Yin ice cream and Mr.Jack. Their cakes and yoghurt smoothies are worth trying as well.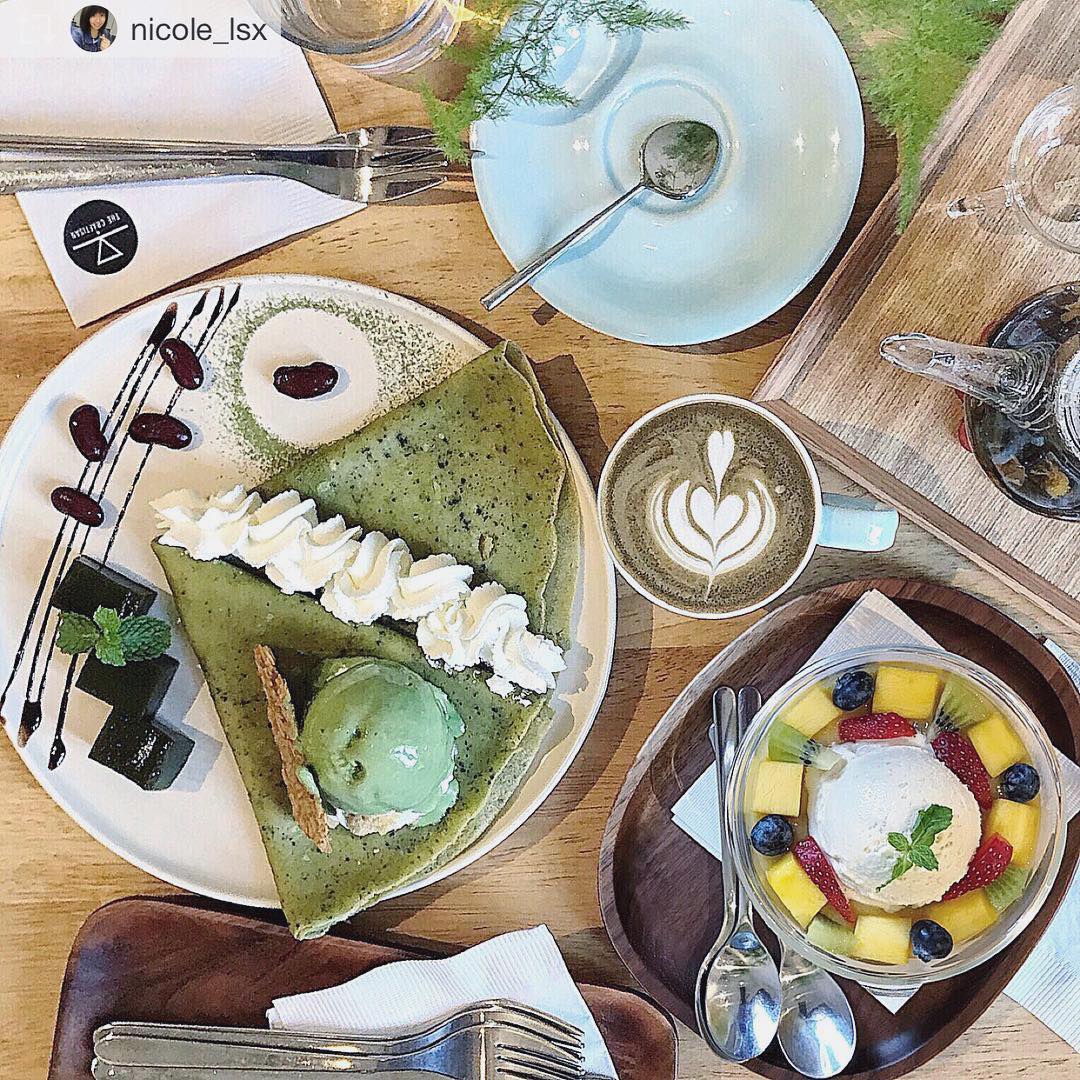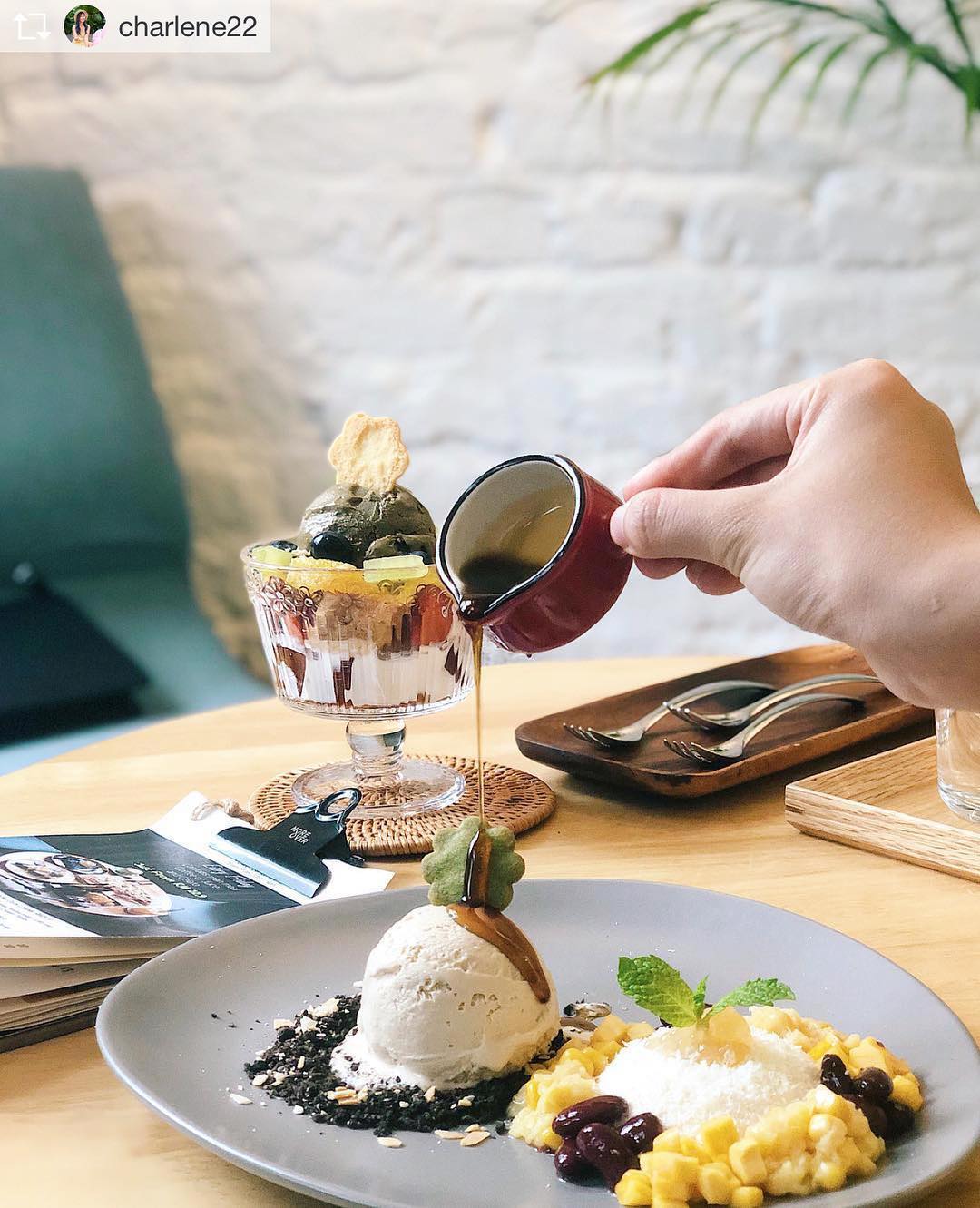 Address: 12 Jalan Kek Chuan, first floor, 10400 Penang, Malaysia.
Operating Hour: 12 p.m.- 11 p.m. (Closed on Sunday)
6. Urban Artisan
A long-term favourite of Penangites, Urban Artisan has now garnered enough word-of-mouth recommendations to merit visitors from every corner of Malaysia. The concept of their ice cream is truly adorable- flavours are mostly seasonal, nevertheless as diverse as matcha green tea and black sesame, as well as refreshing sorbets such as the pure lychee and purple dream grape. They rely on the finest natural ingredients, creating flavours in small batches to give customers the highest-quality ice cream experience.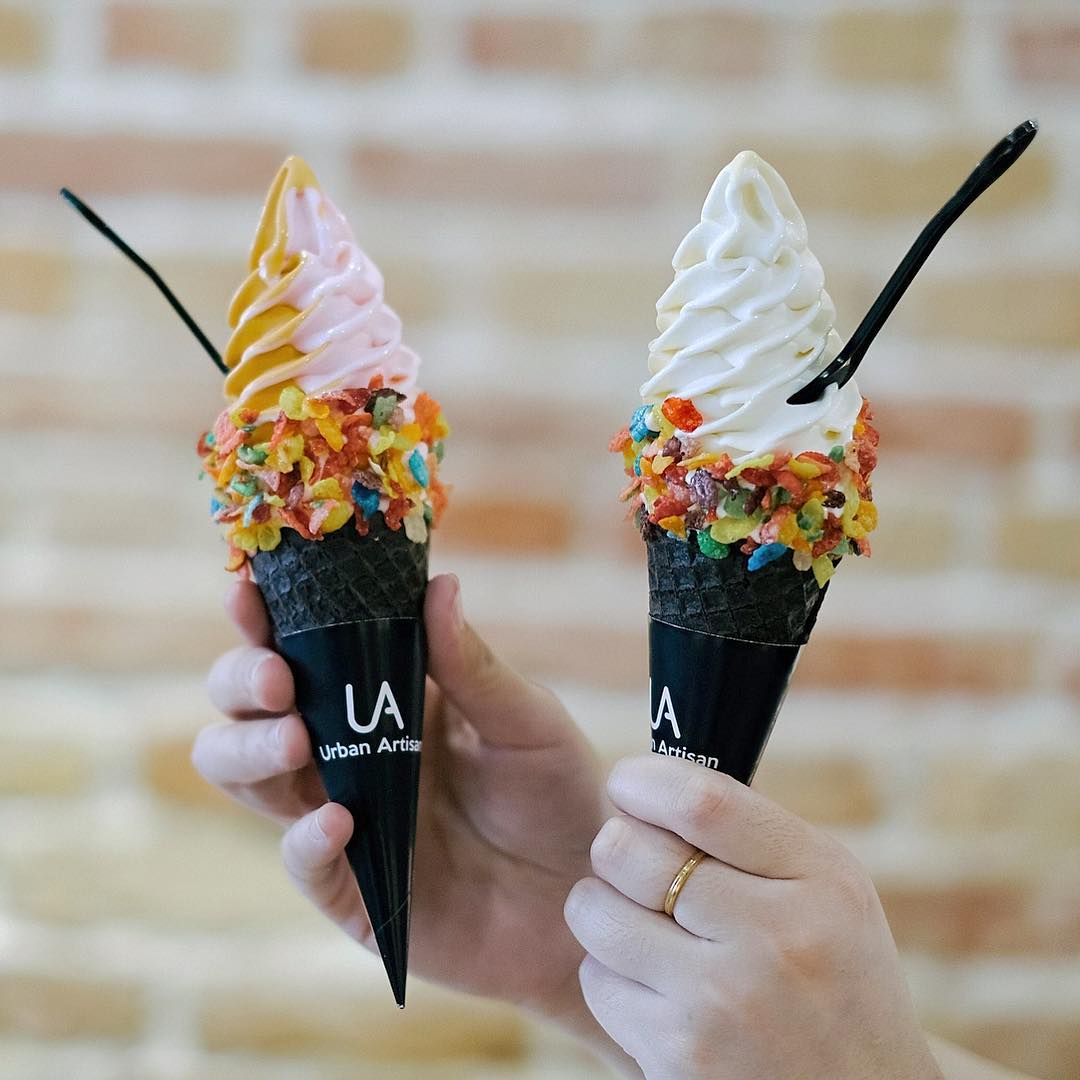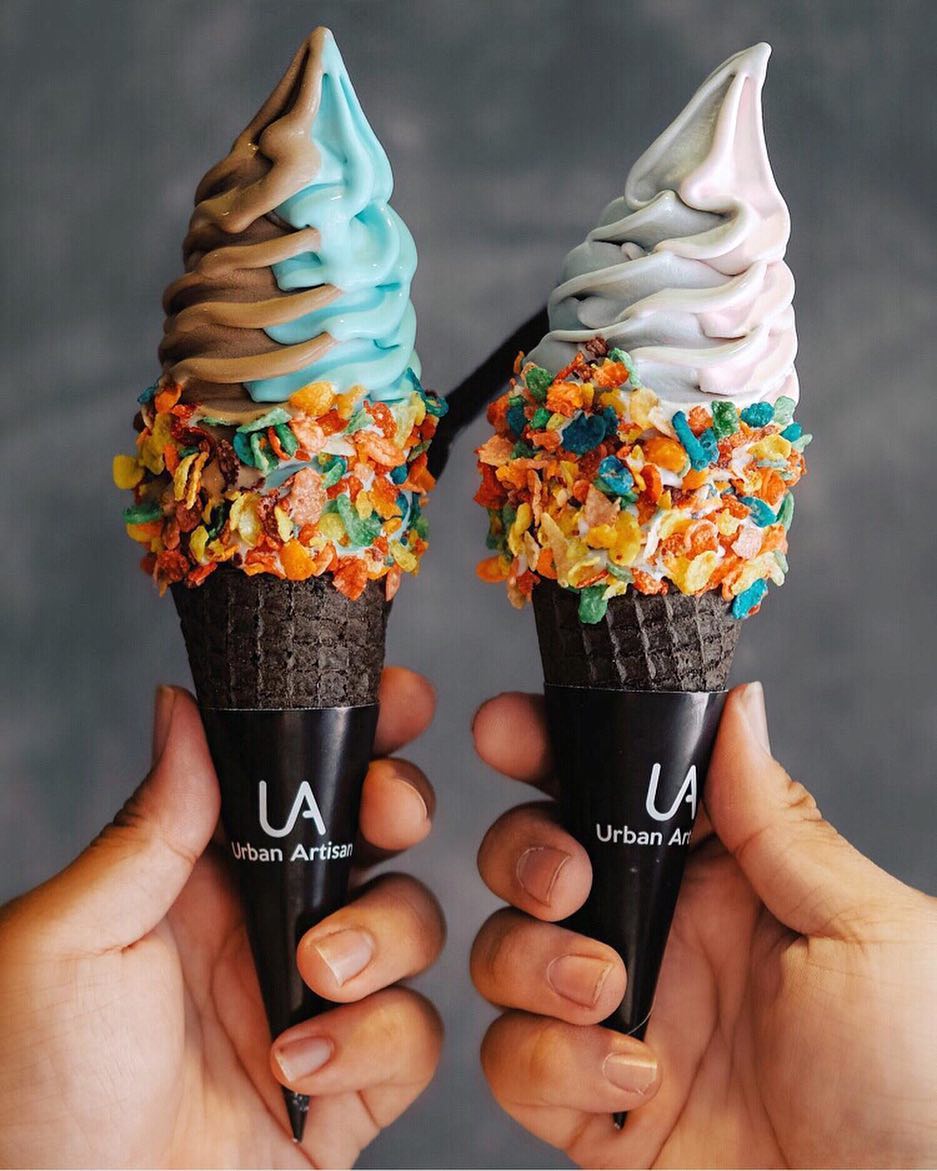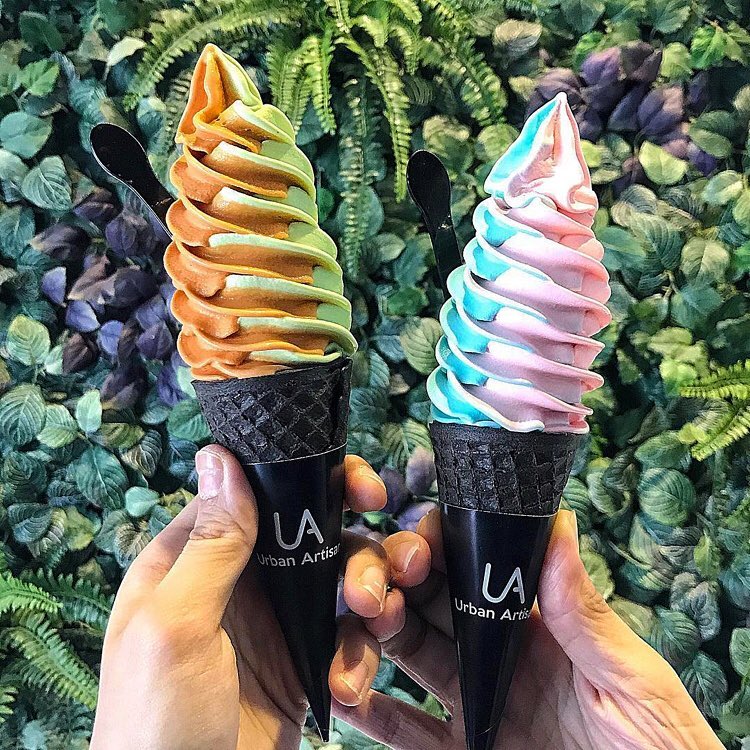 Address: 122-C, Jalan Burma, George Town, 10050 George Town, Pulau Pinang
Operating Hour: 1 p.m.- 11 p.m.
7. Rollney
By now you've probably seen pictures all over social media of the endlessly Instagrammable ice cream cones that look like a churro. The source is Rollney, an ice cream shop that just established in February last year. Inspired by Hungarian street treats,  their chimney cones are originally sweet yeast dough that's baked and covered in cinnamon sugar. Paired with chilly good ice cream, absolutely lip-smacking.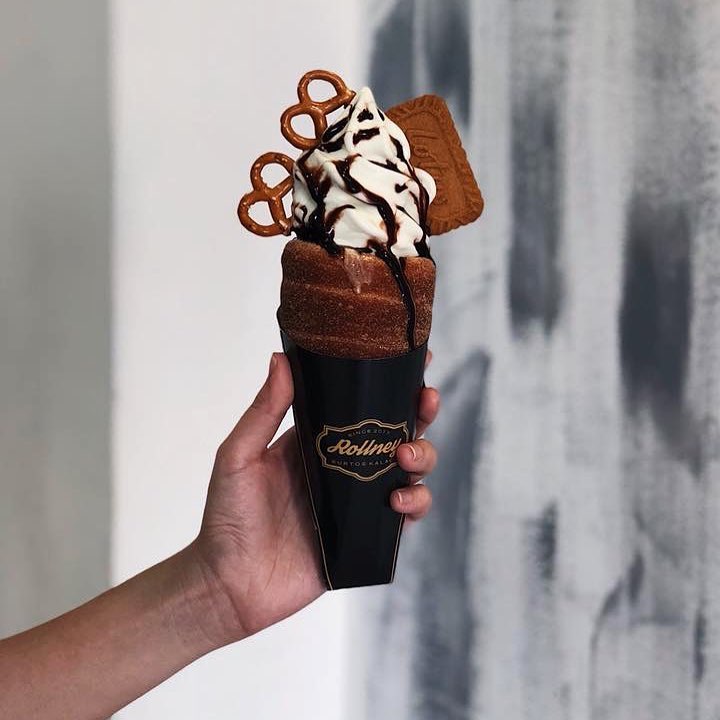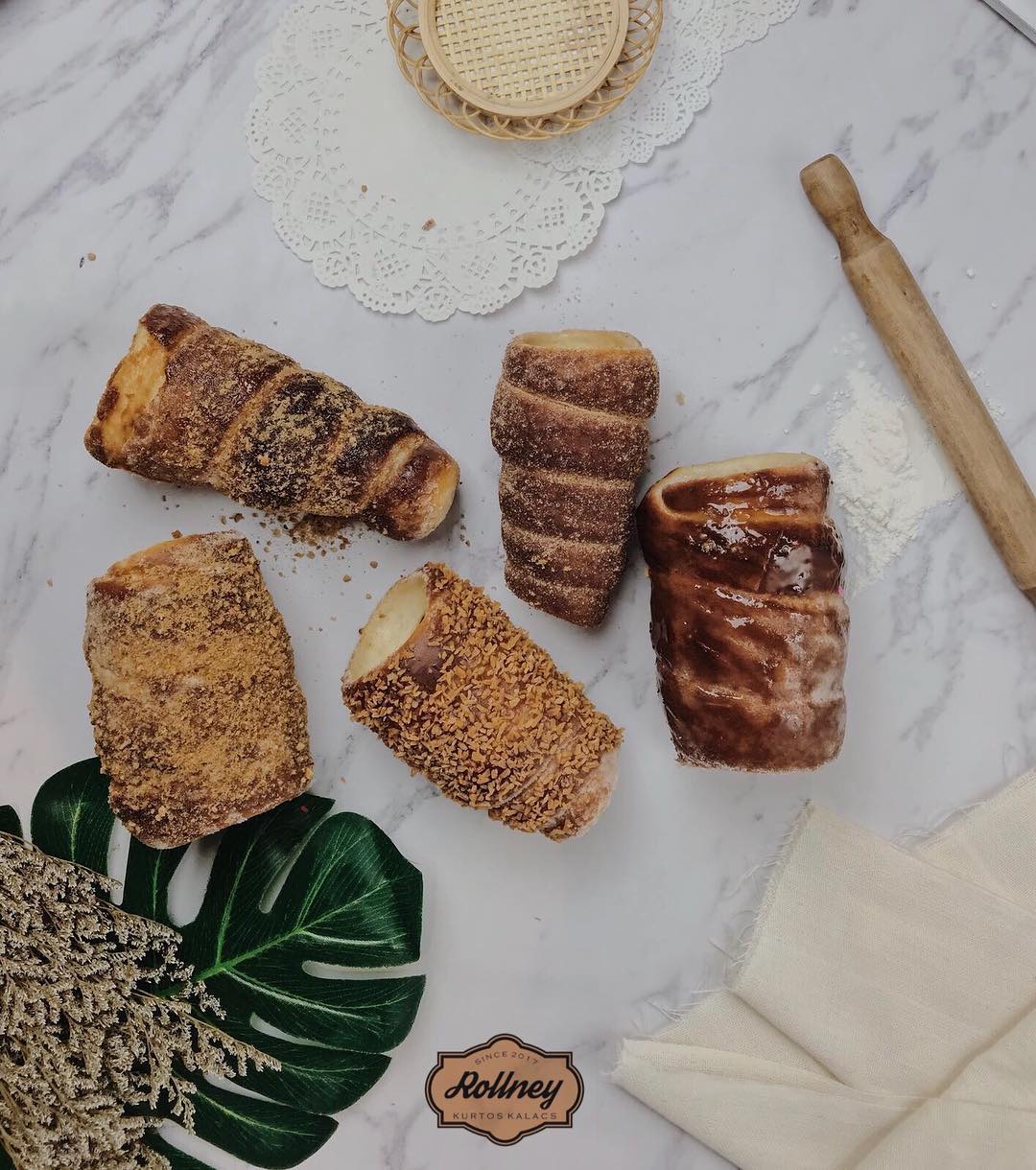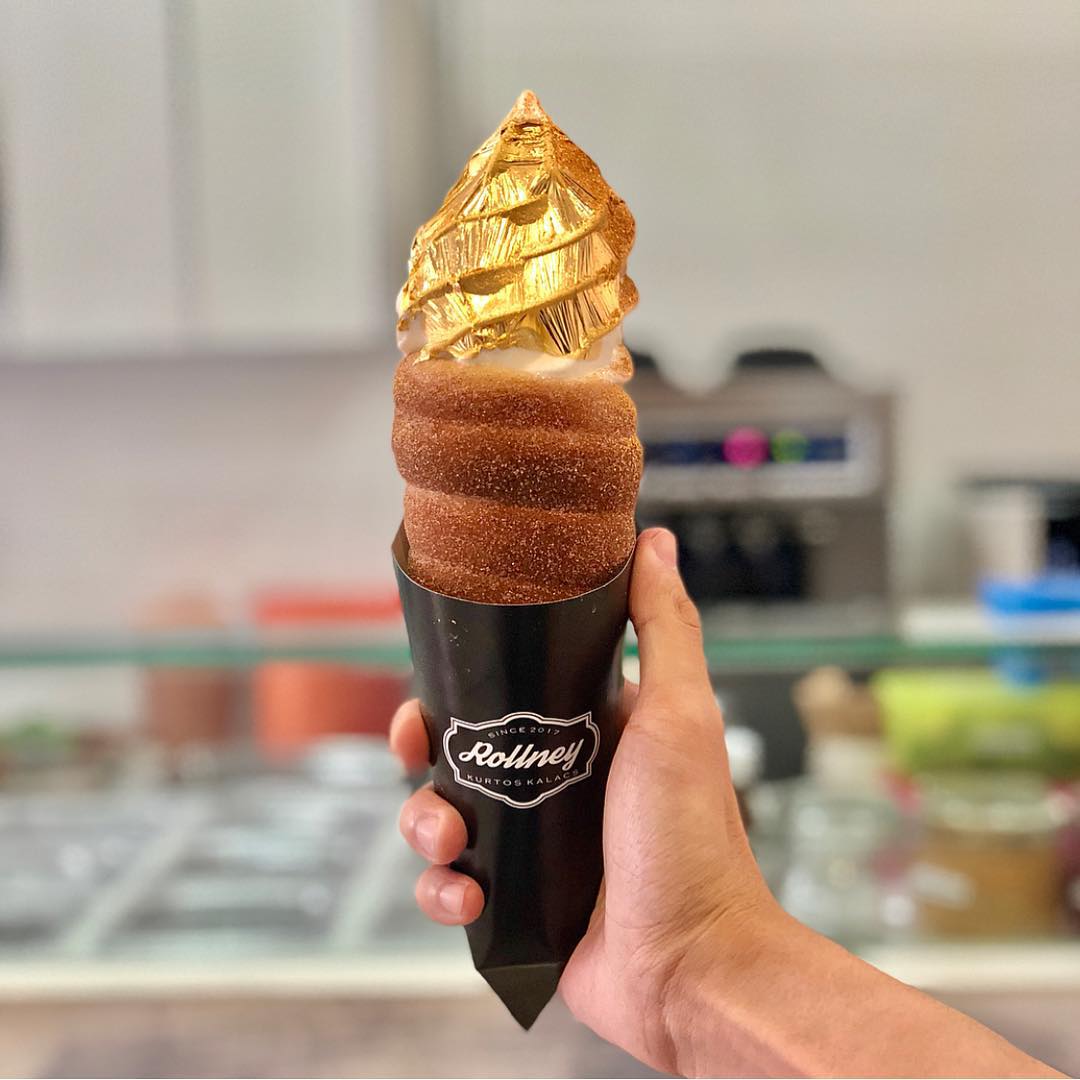 Address: Address: 40, Lebuh Leith, George Town, 10200 George Town, Pulau Pinang.
Operating Hour: 3 p.m.-11 p.m. (Daily)
8. Nippy Gelato
One of the best gelato parlour in Penang. Tucked right inside Macallum Connoisseurs in a delightfully busy pedestrian street, it offers incredibly tasty artisan and natural ice-creams and sorbets, competing on flavour and price with other average outposts out there. In fact, their gelato is made based on authentic recipes that taste like the Italian dessert staple.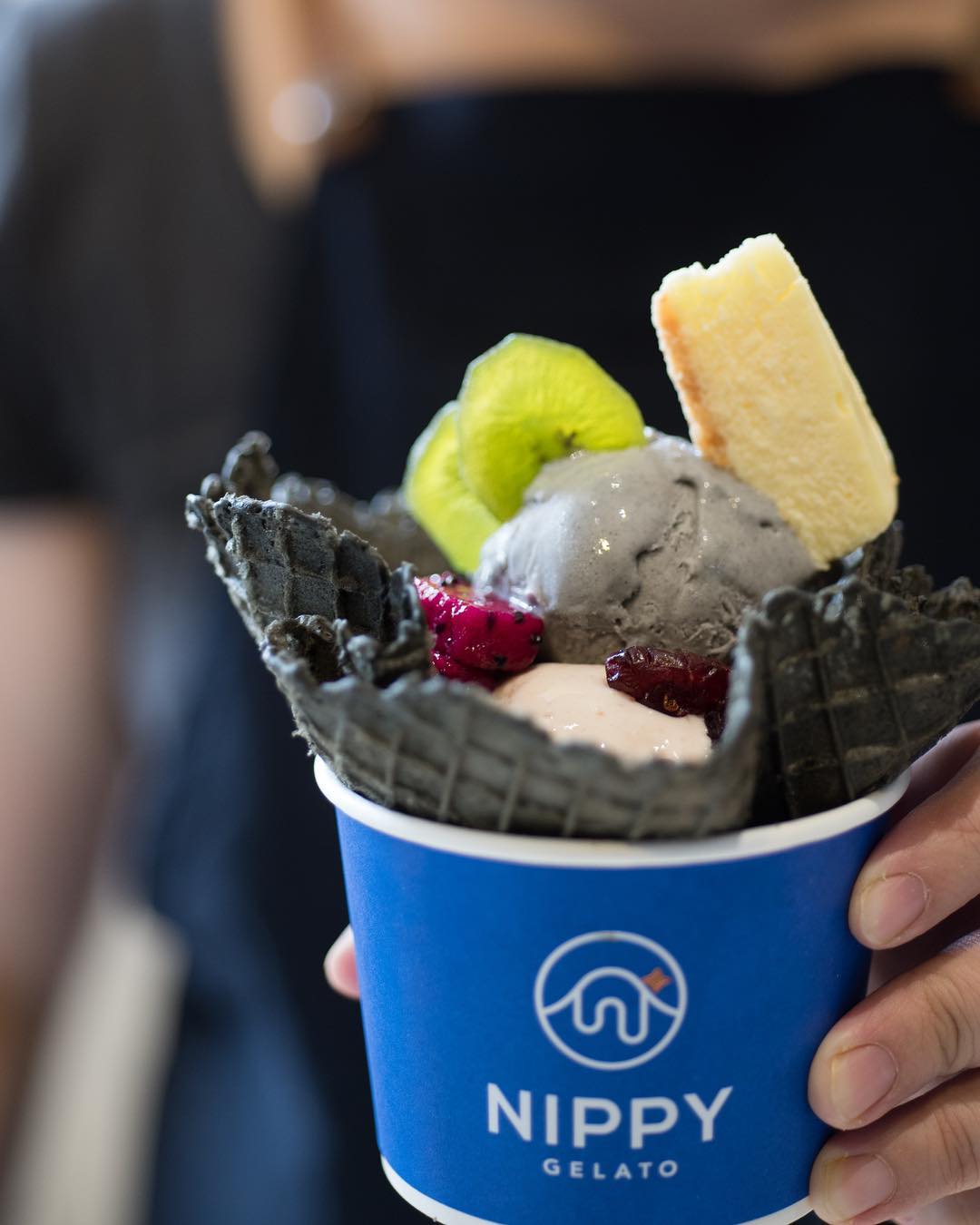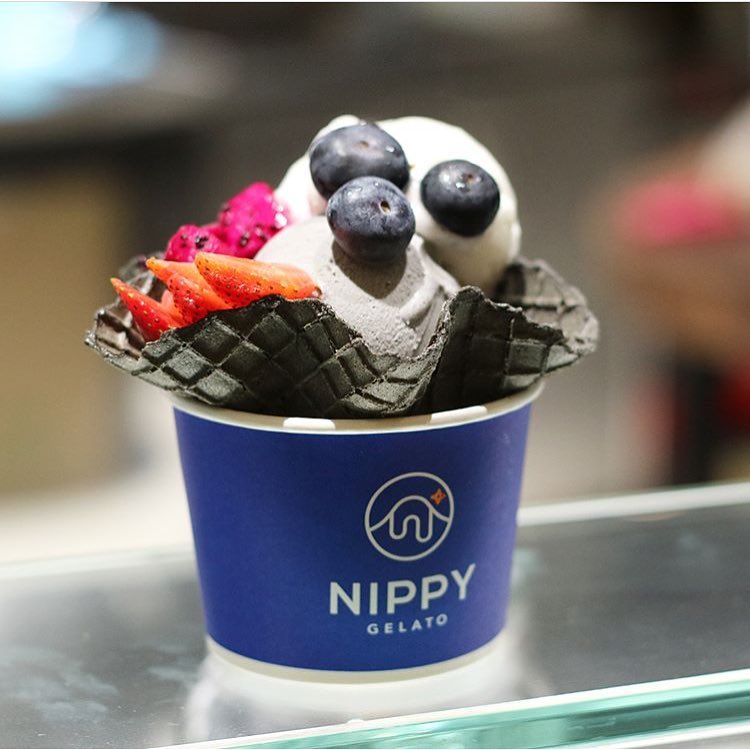 Address: 1, Gat Lebuh Macallum, George Town, 10300 George Town, Pulau Pinang
Operating Hour: 11 a.m.- 11 p.m.
9. Fourspoons Dessert Cafe
Fourspoons is nestled in Icon City, small yet cozy. Definitely the perfect place for a cuppa and a bowl of ice cream to balance off the bitterness. If you're a sweet tooth, then Fourspoons is your spot. Their ice creamflavourss are fairly basic, but it's in the sundae combinations where things really get creative. Not forgetting their waffles where presentation is a win.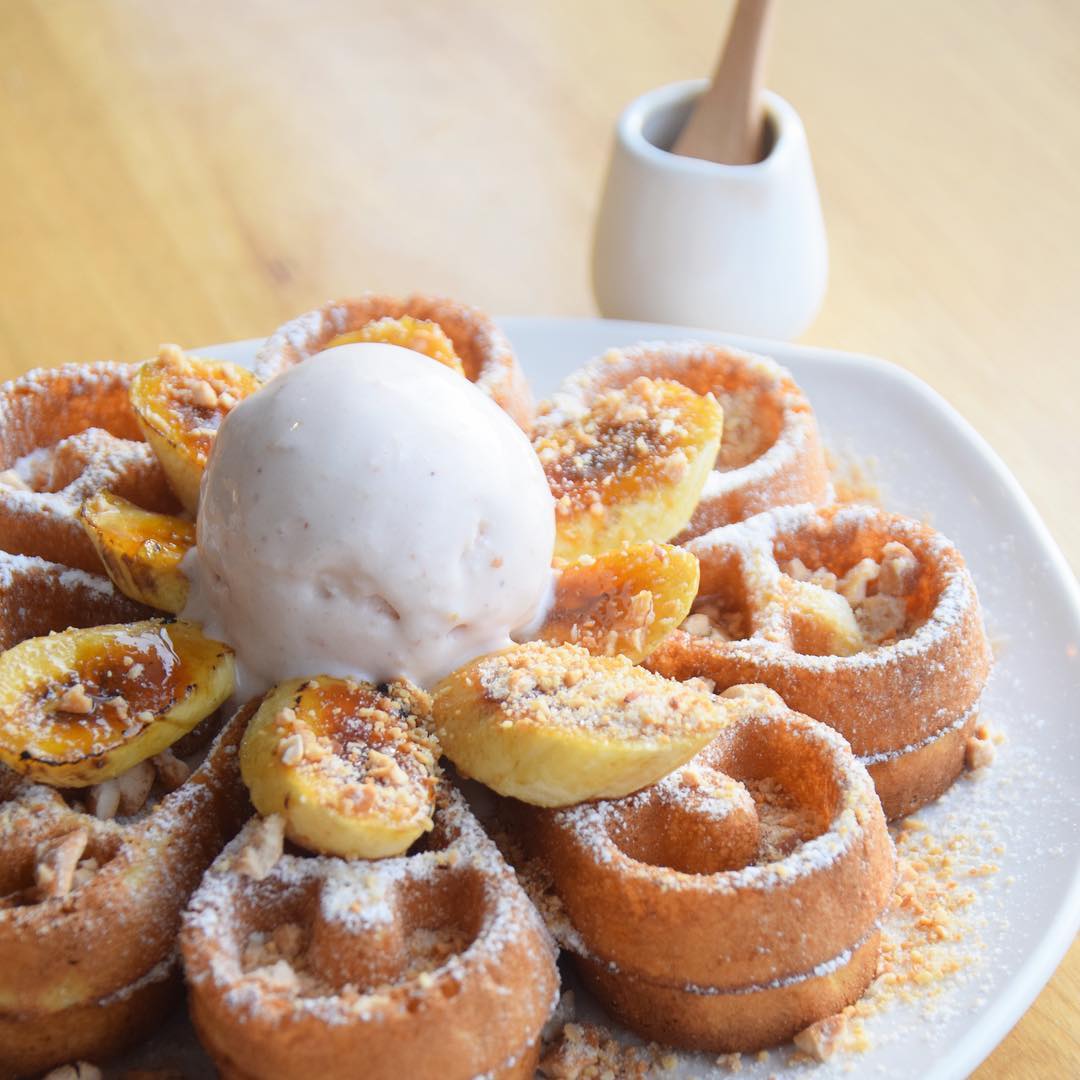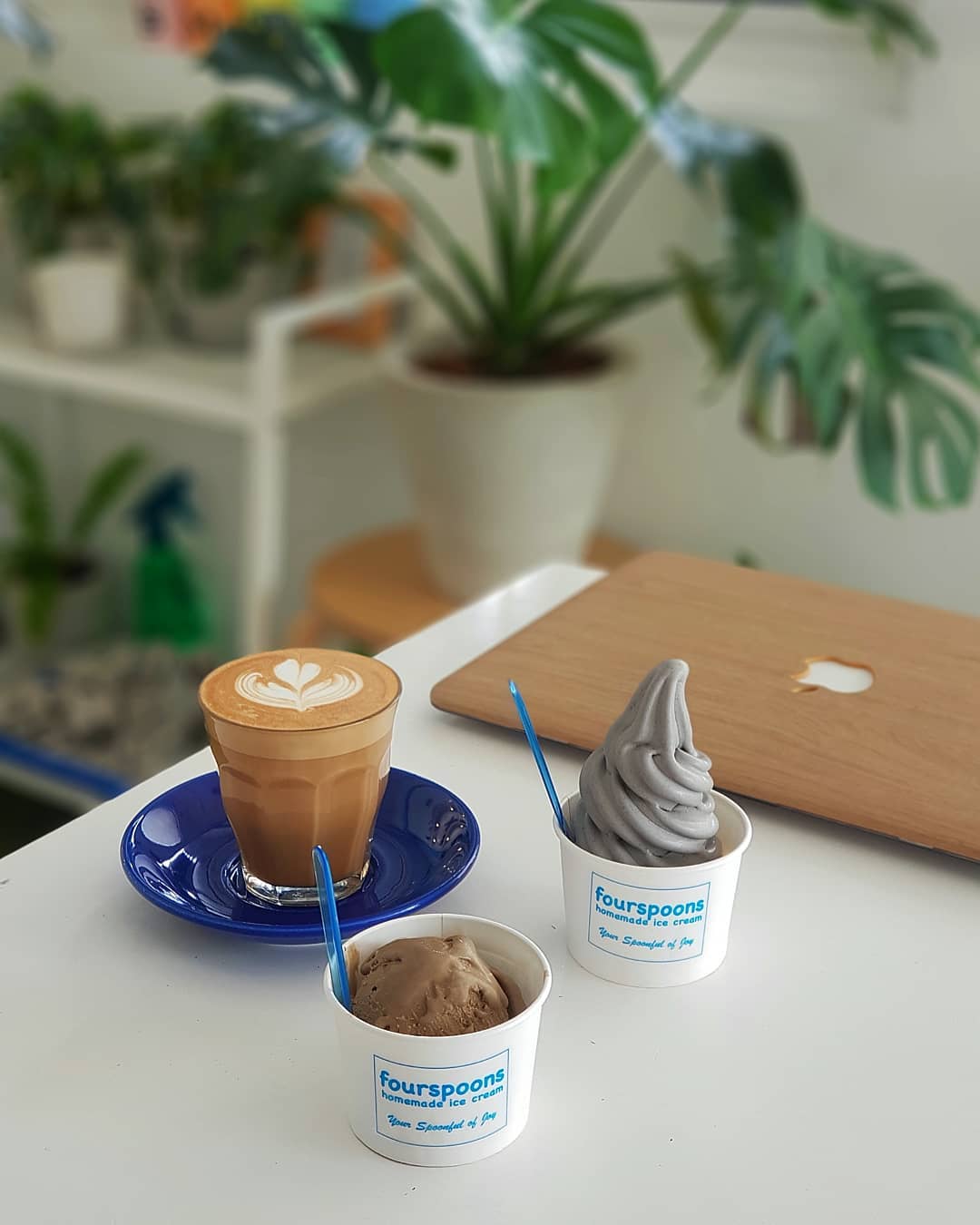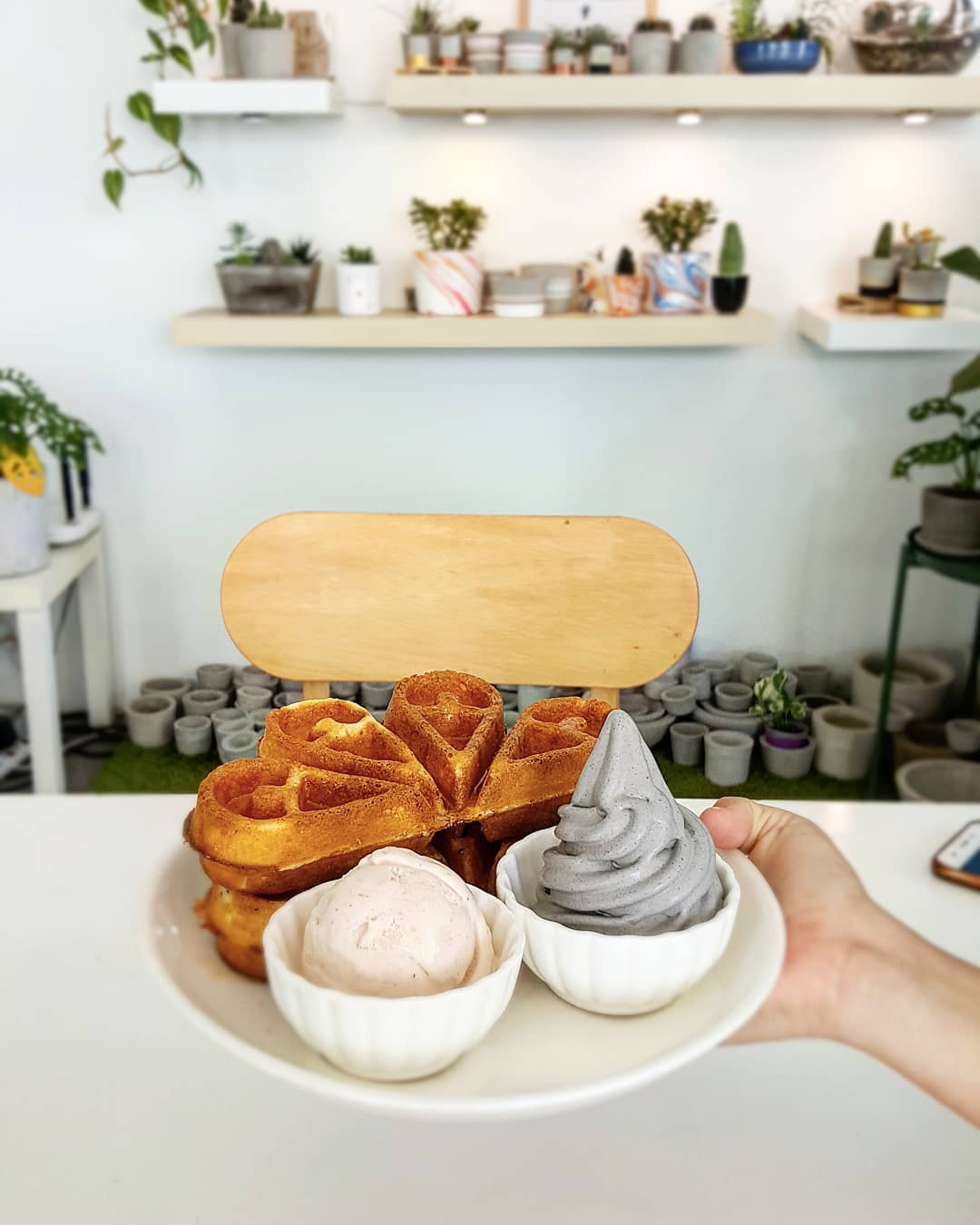 Address: 48, 1, Jln Icon City, 14000 Bukit Mertajam, Penang
Operating Hour: 3 p.m.- 12 p.m. (Closed on Monday)
10. Alfresco G Trattoria
Tongue-tingling gelato made from natural ingredients. The refined white tiles decor of the interior makes the colourful selection of gelato flavours on offer a photogenic feast. But the treat and surprise is that they use a flat paddle-like spoon cutting a slice of whatever flavour combination you choose to create perfect petals of gelato sculpted to form a delicate rose in your cone. Almost too good to eat!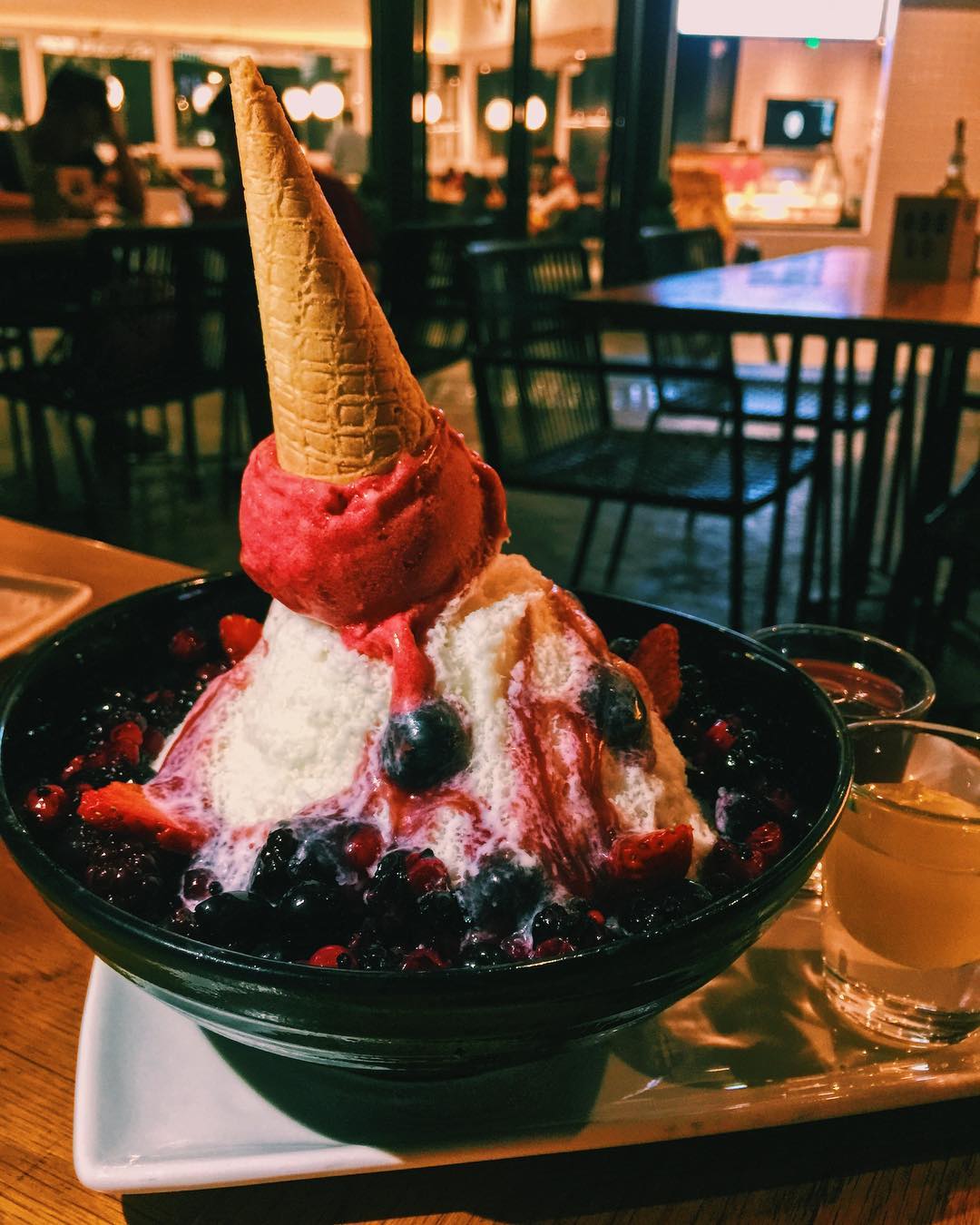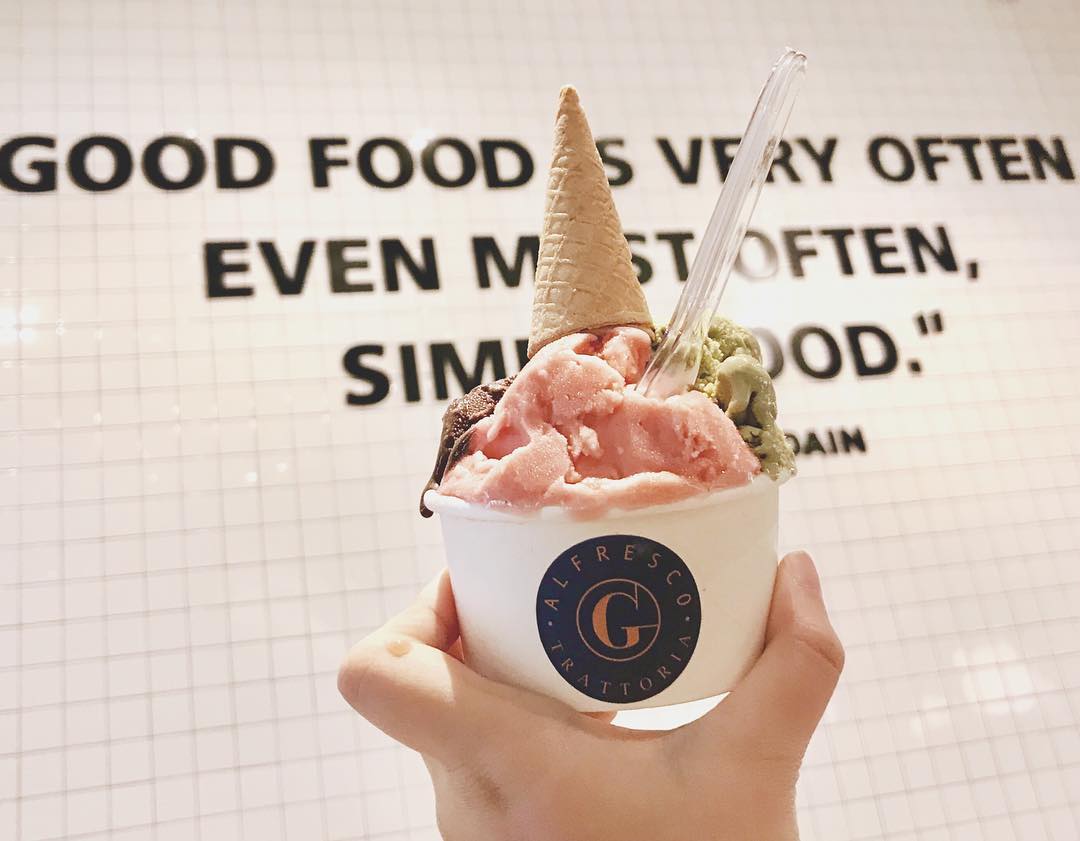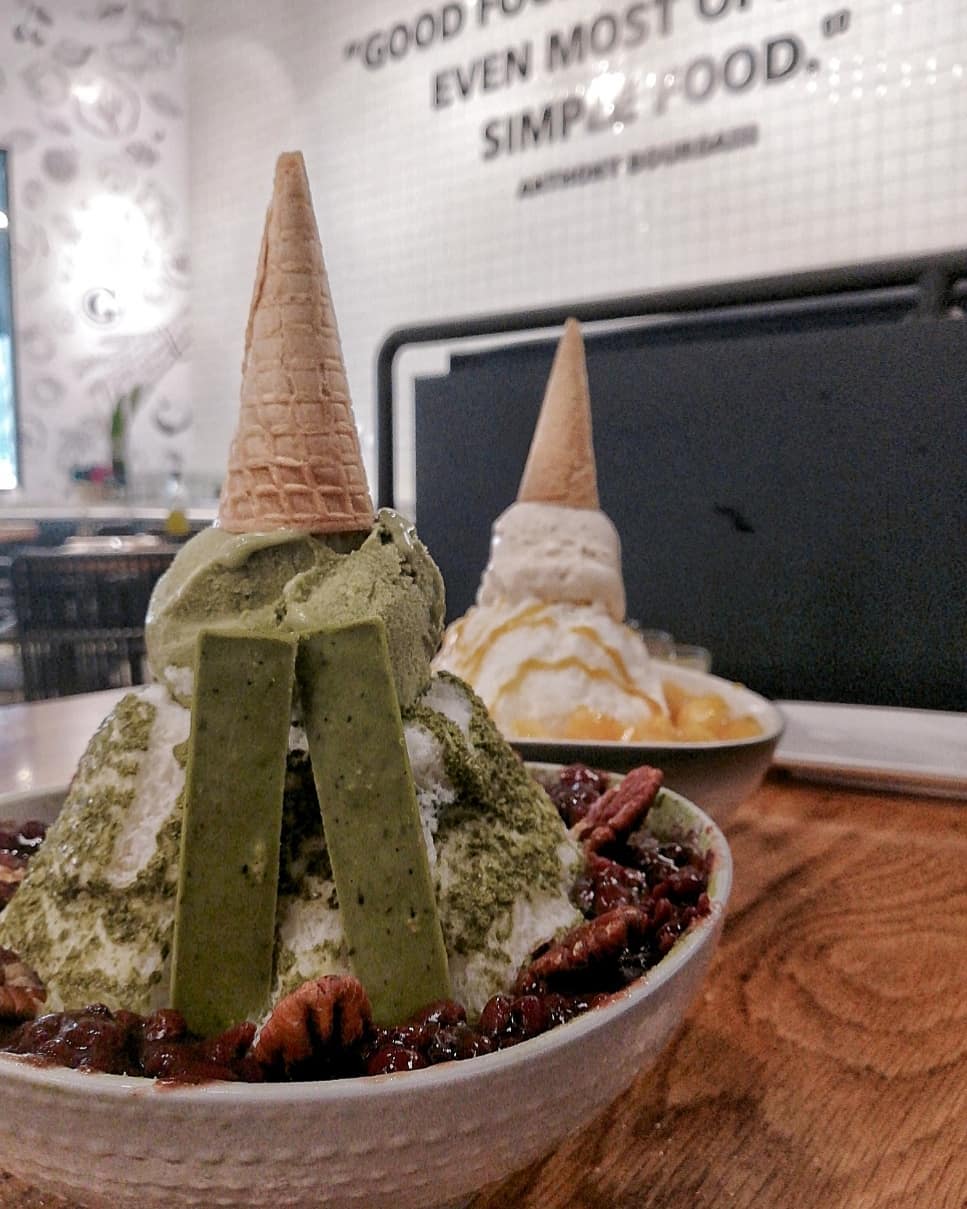 Address: 163D-1-31, Gurney Paragon, Gurney Dr, 10250 George Town
Operating Hour: 11 a.m.- 11 p.m. (Sunday-Thursday); 11 a.m.- 1 a.m. (Friday & Saturday)
You might also like Top 10 Cafes You Should Visit by Now
Best Ice Cream Shops in Penang 2018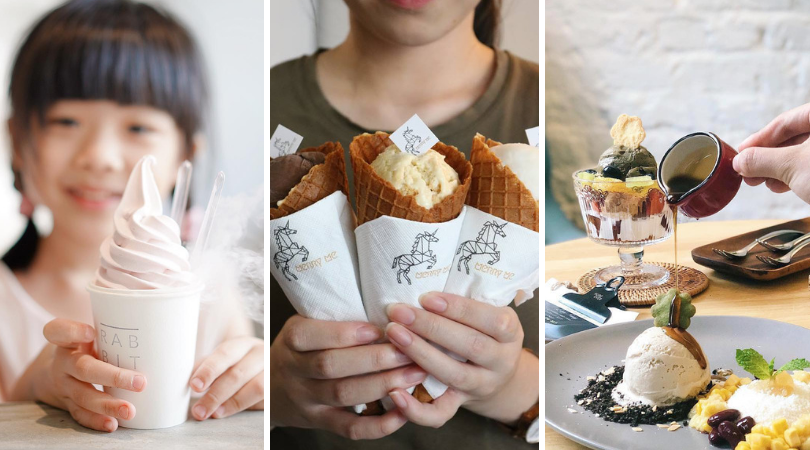 Alright we have come to the end of today's blog. Before you leave, come join our New Private Community Group! Feel free to ask questions, share your love for food, and explore the Penang community! We will also regularly post about casual promos and latest findings. Click on the image below and hunt good food with us today!