10 Most Instagrammable Cafes In Melaka You Need To Visit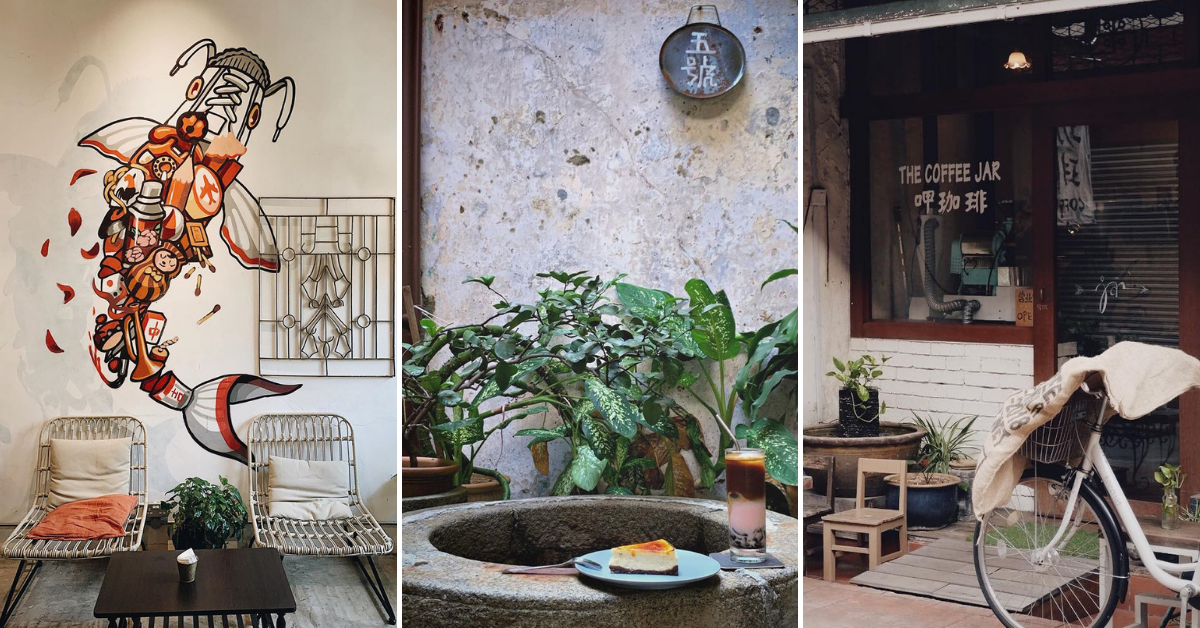 The charming City of Melaka has always been known for its historic culture and local food. While it is more famous for its local food, there are plenty of cafes in Melaka that you shouldn't miss as well while you're in this small UNESCO Heritage Site.
10 Most Instagrammable Cafes In Melaka You Need To Visit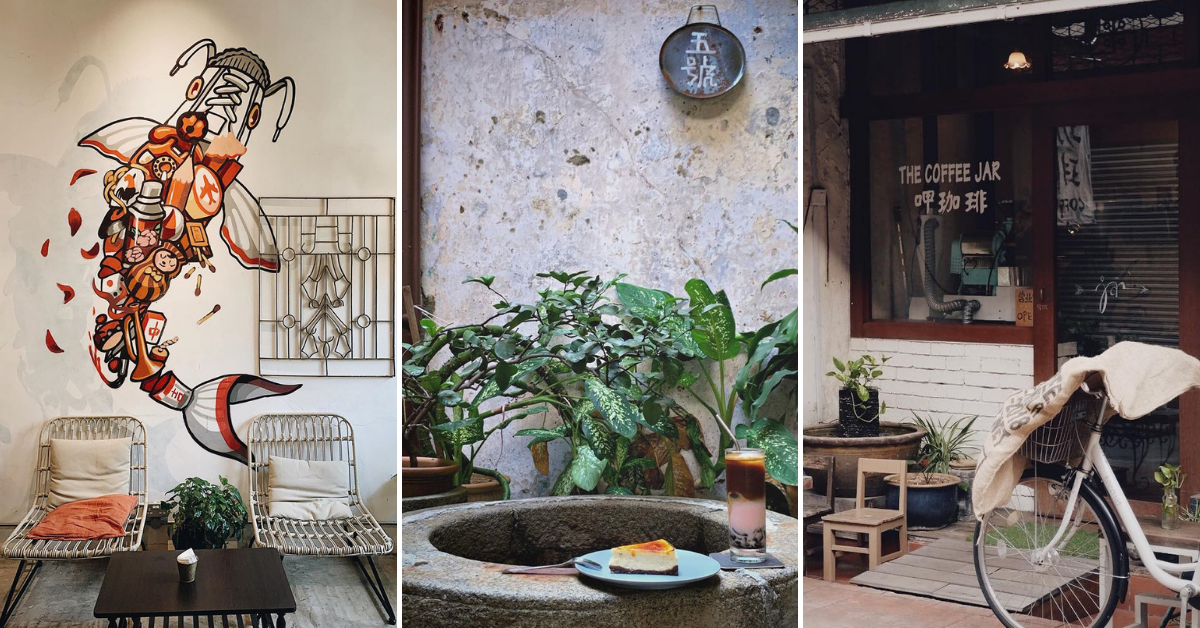 From unbelievably old-school interiors to mouth-watering fusion dishes served in beautiful heritage buildings, here's the list of top 10 cafes that will guarantee to give your 'gram a little boost.
1. Alley No.5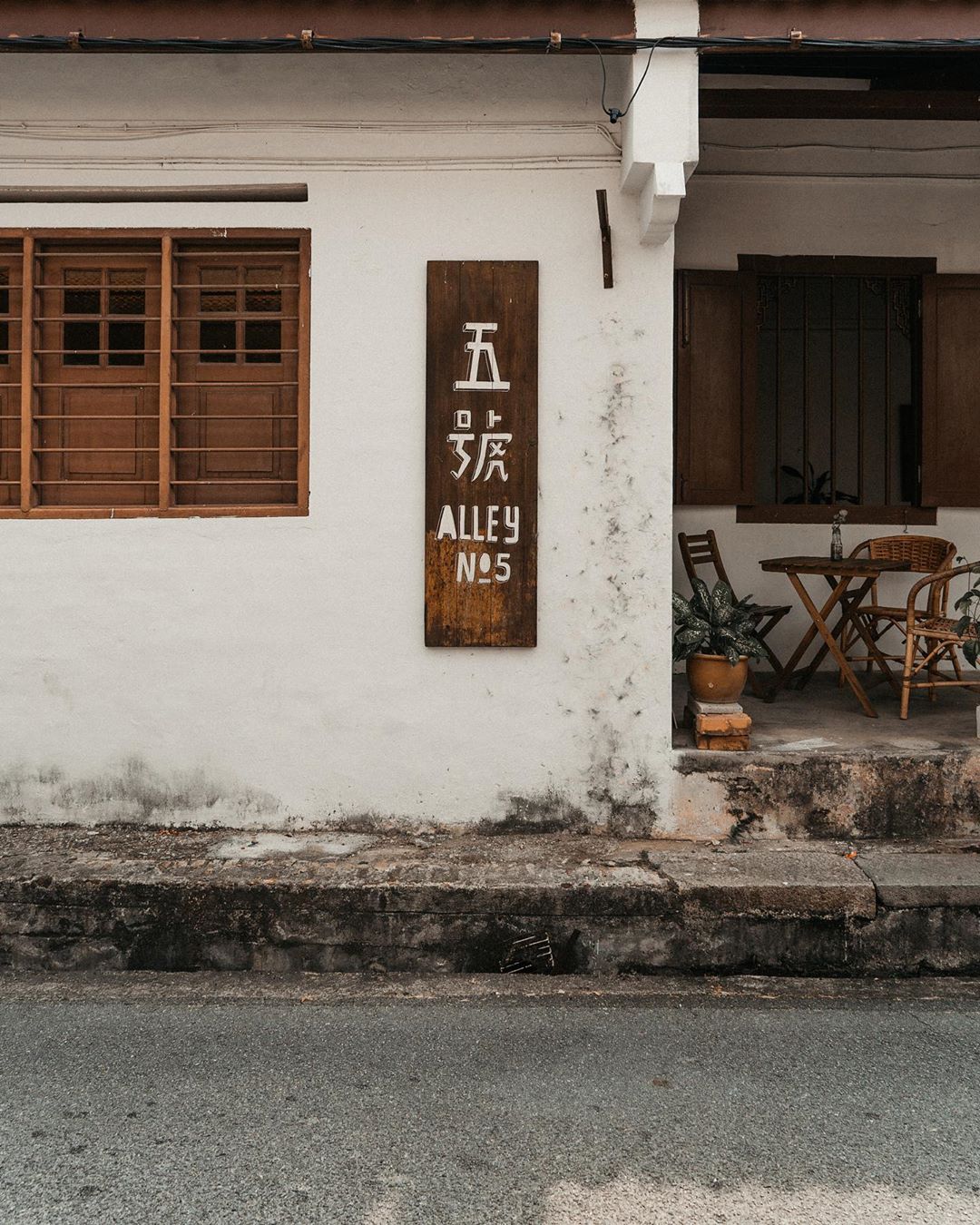 This cosy cafe has won the hearts of many, with its vintage decorations that will remind you of the days gone by. There isn't much on the menu but by doing that, they ensure good food from quality ingredients. Moreover, they believe in keeping the menu simple with a selection of coffee, tea, desserts and cakes. Chill at this quaint cafe while enjoying a cup of coffee with your friends, chowing down on their simple meal or cheesecake that will surely satisfy.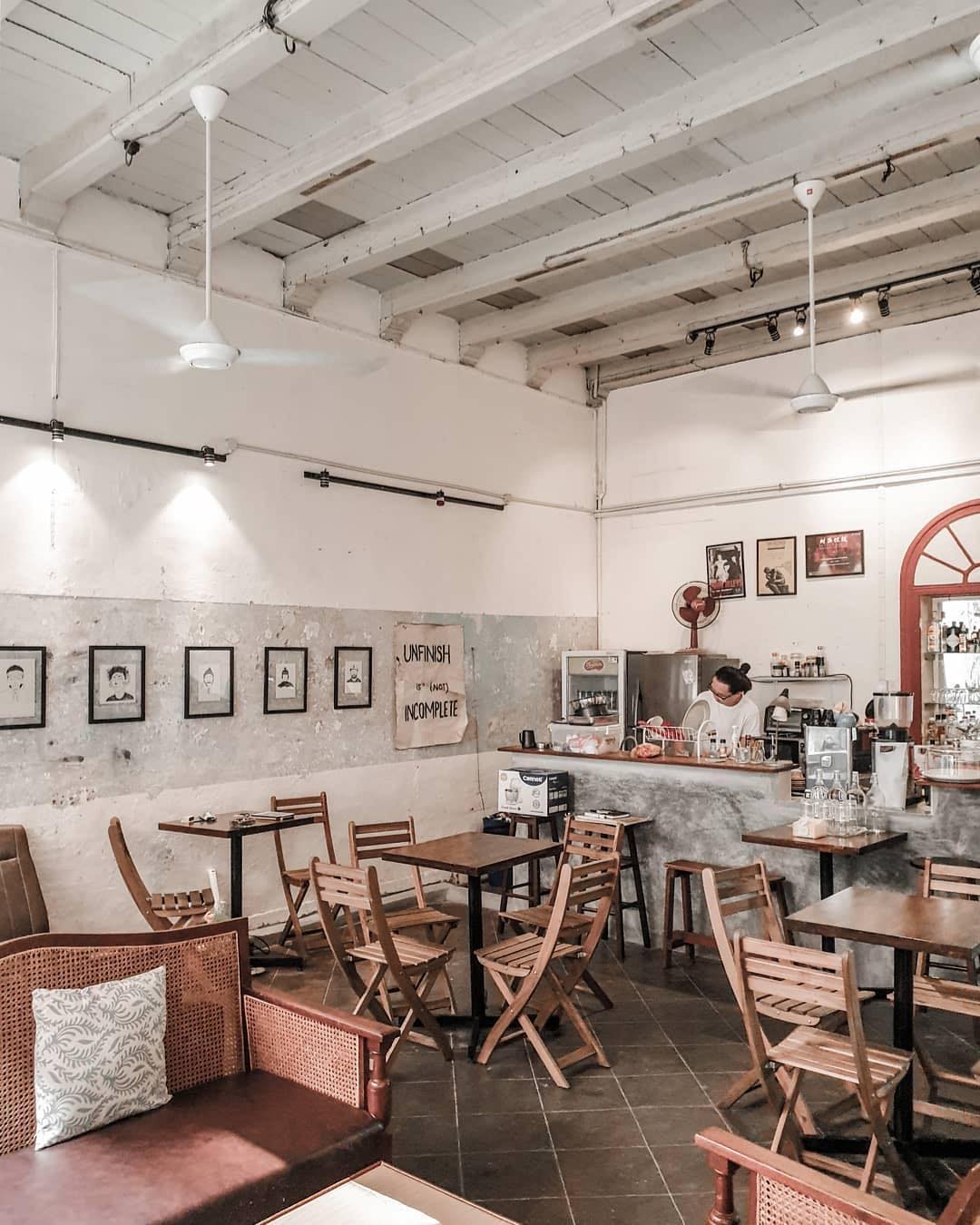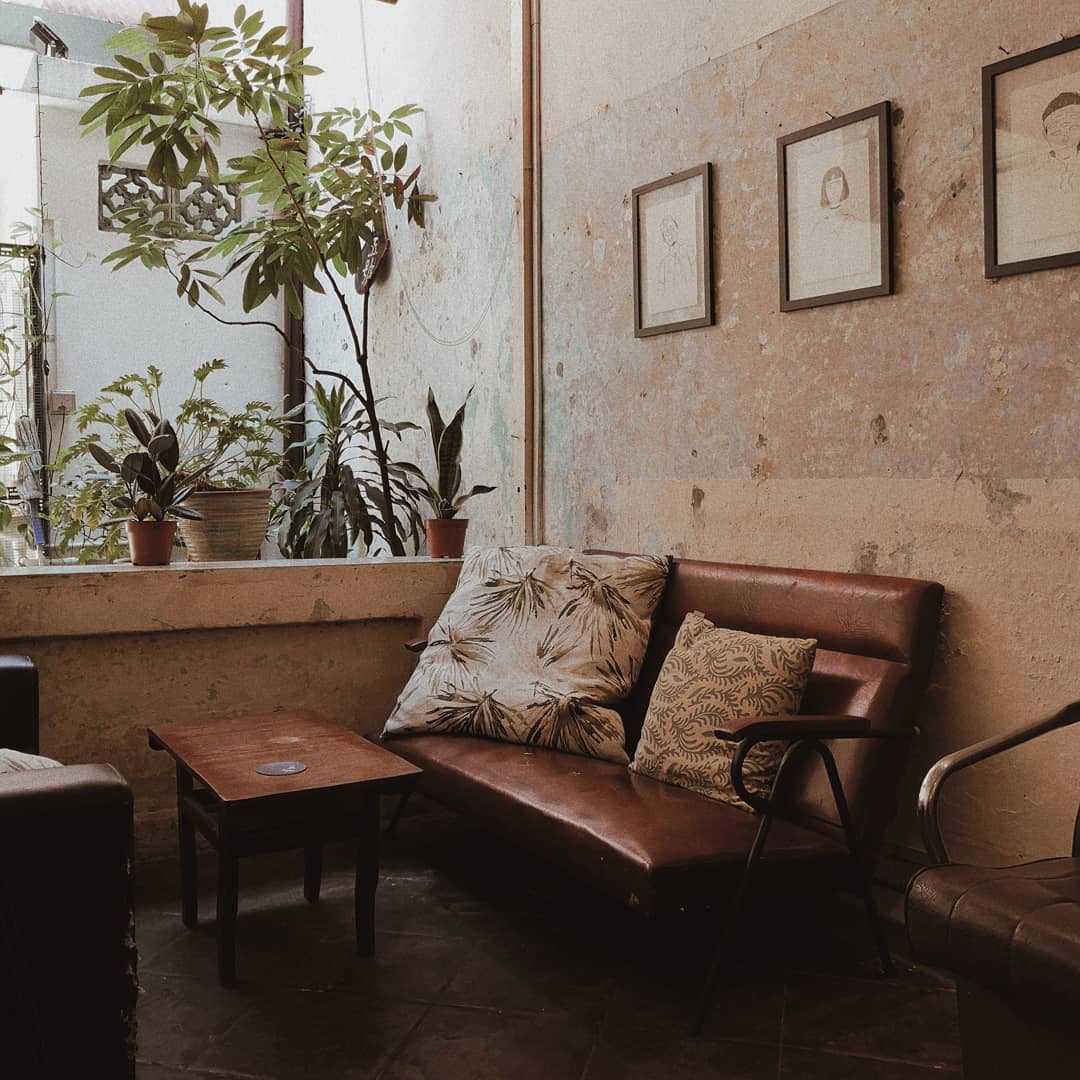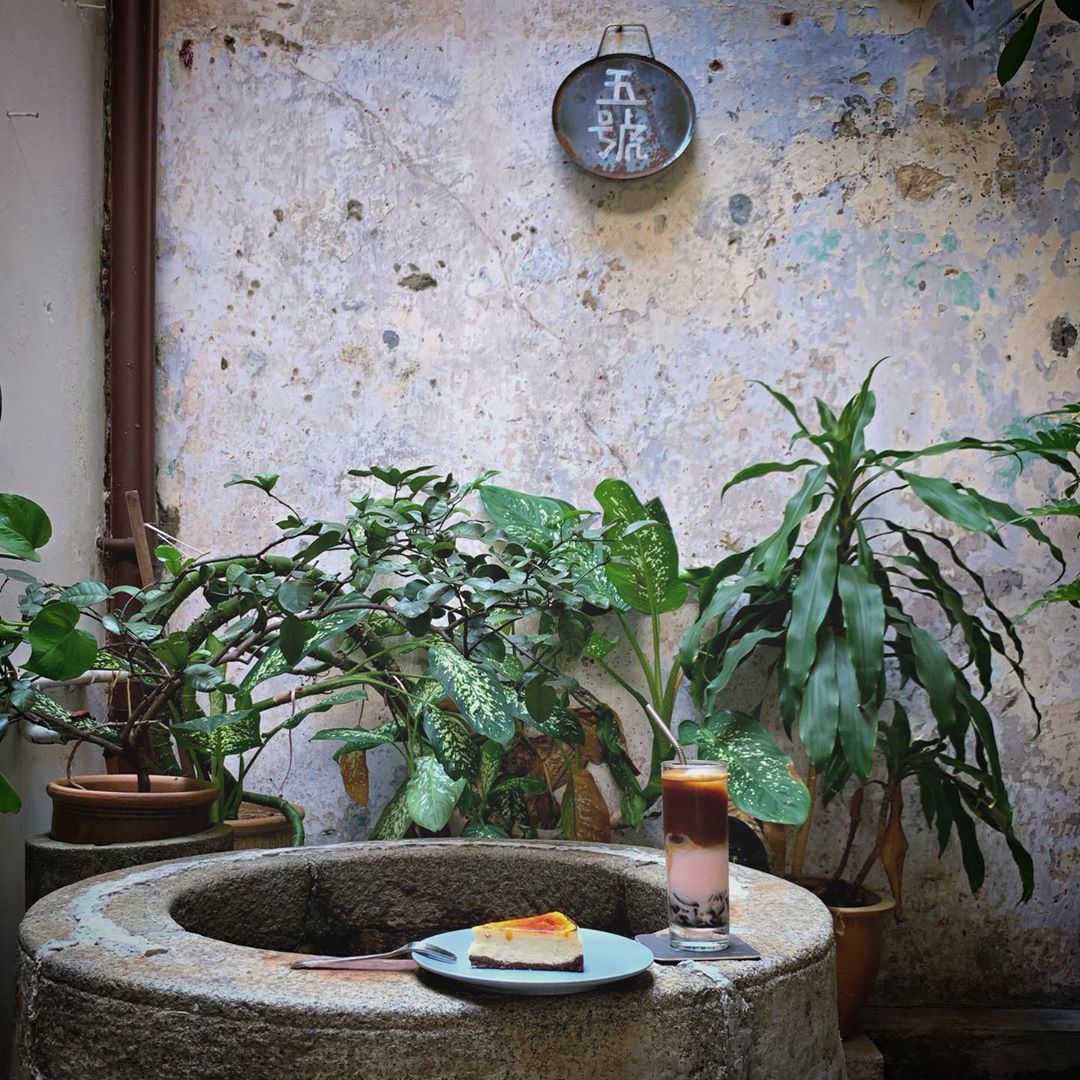 📍No.7, Jalan Kampung Kuli, Kampung Kuli, 75200 Melaka
🕒12:00 PM – 9:00 PM (Sun-Wed), 12:00 PM – 12:00 AM (Fri-Sat), Closed on Thursday
💻Facebook | 📞016-415 5097
2. The Baboon House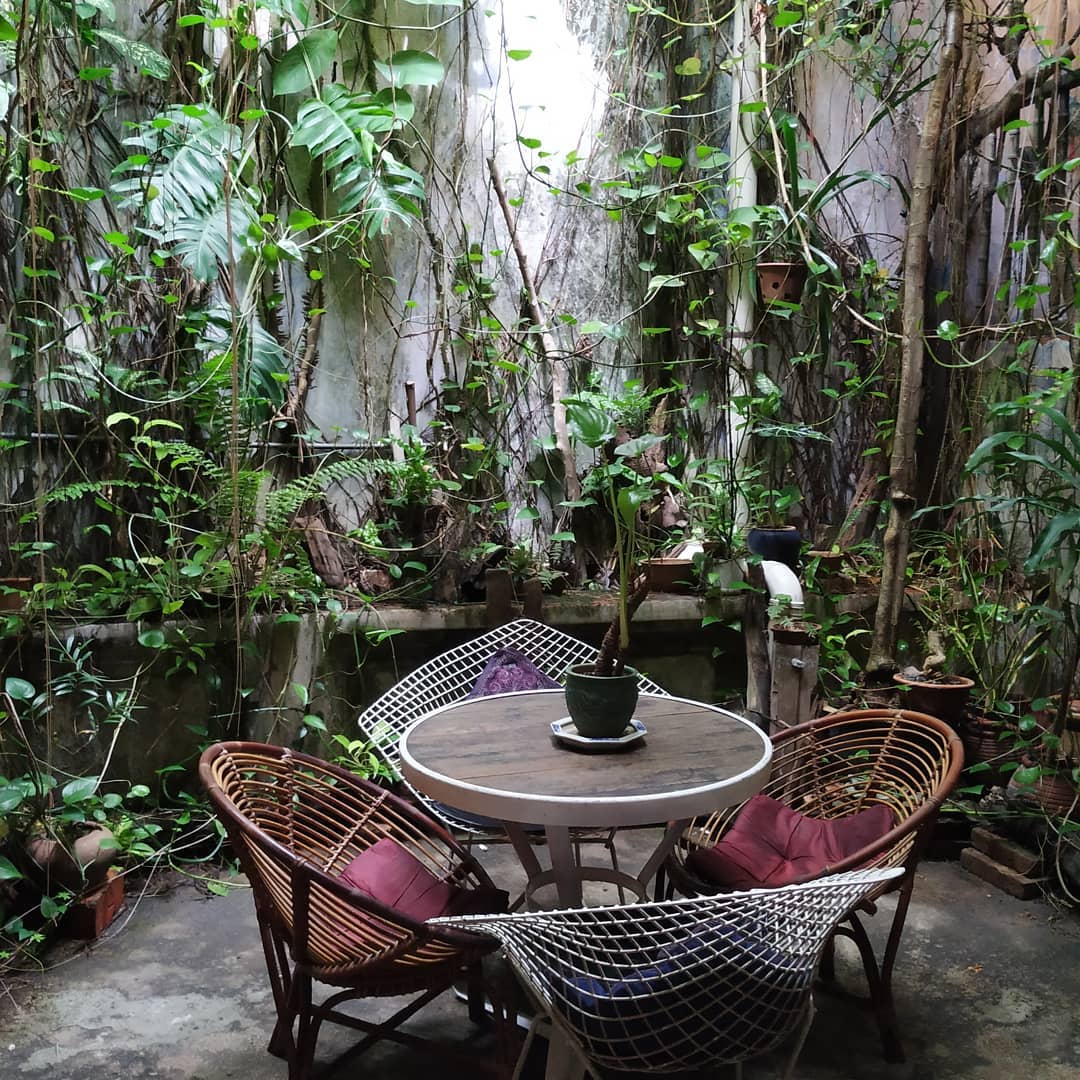 Situated in Jalan Tun Tan Cheng Lock, the peaceful and cosy environment of The Baboon House is in pleasant contrast to the busy lanes of Jonker Street outside. With a relaxing open-air courtyard, spacious seating arrangements and elegant furnishings, every corner looks on point. As you immerse yourself within the atmospheric of Baboon house, have a delightful bite of their list of scrumptious burgers and other delectable Western dishes.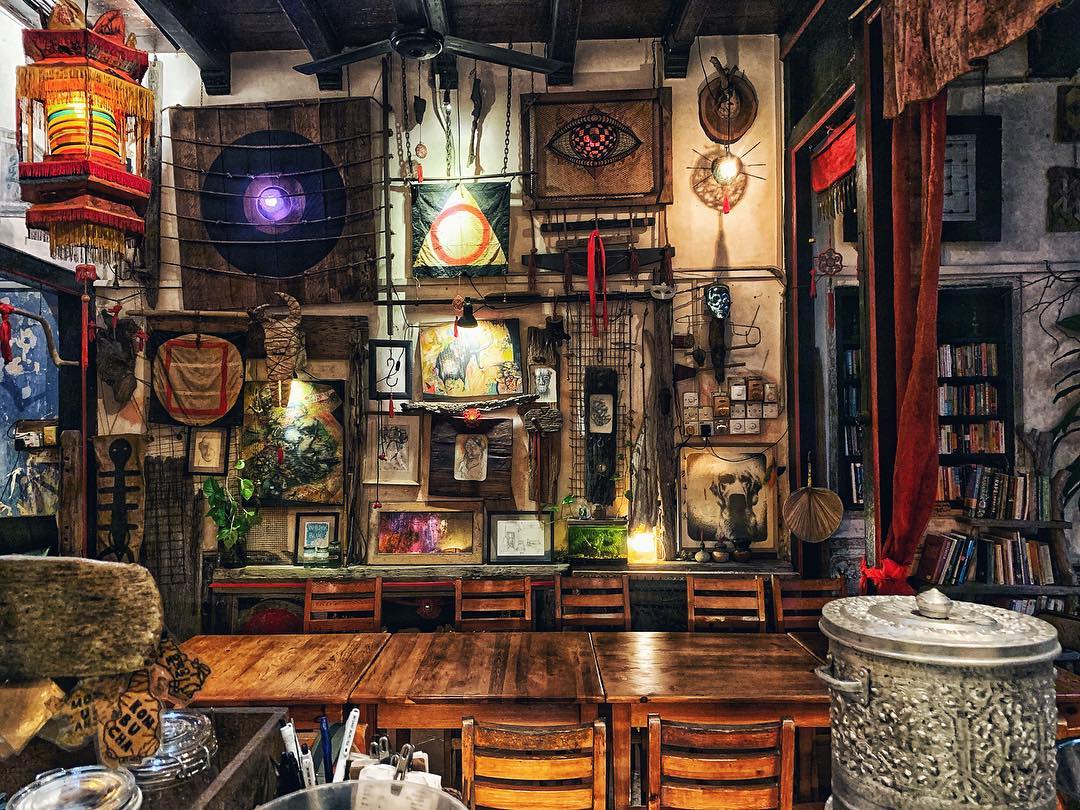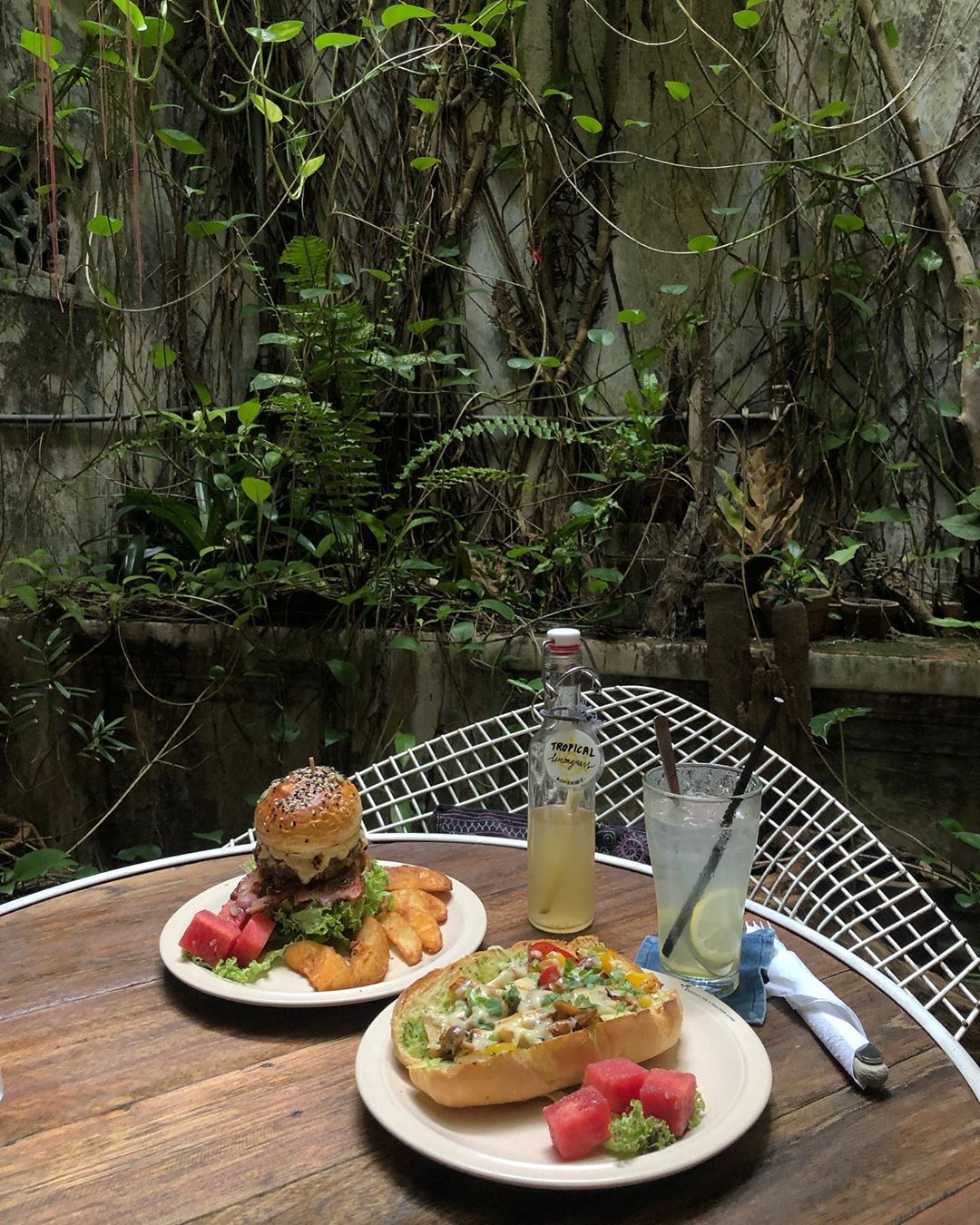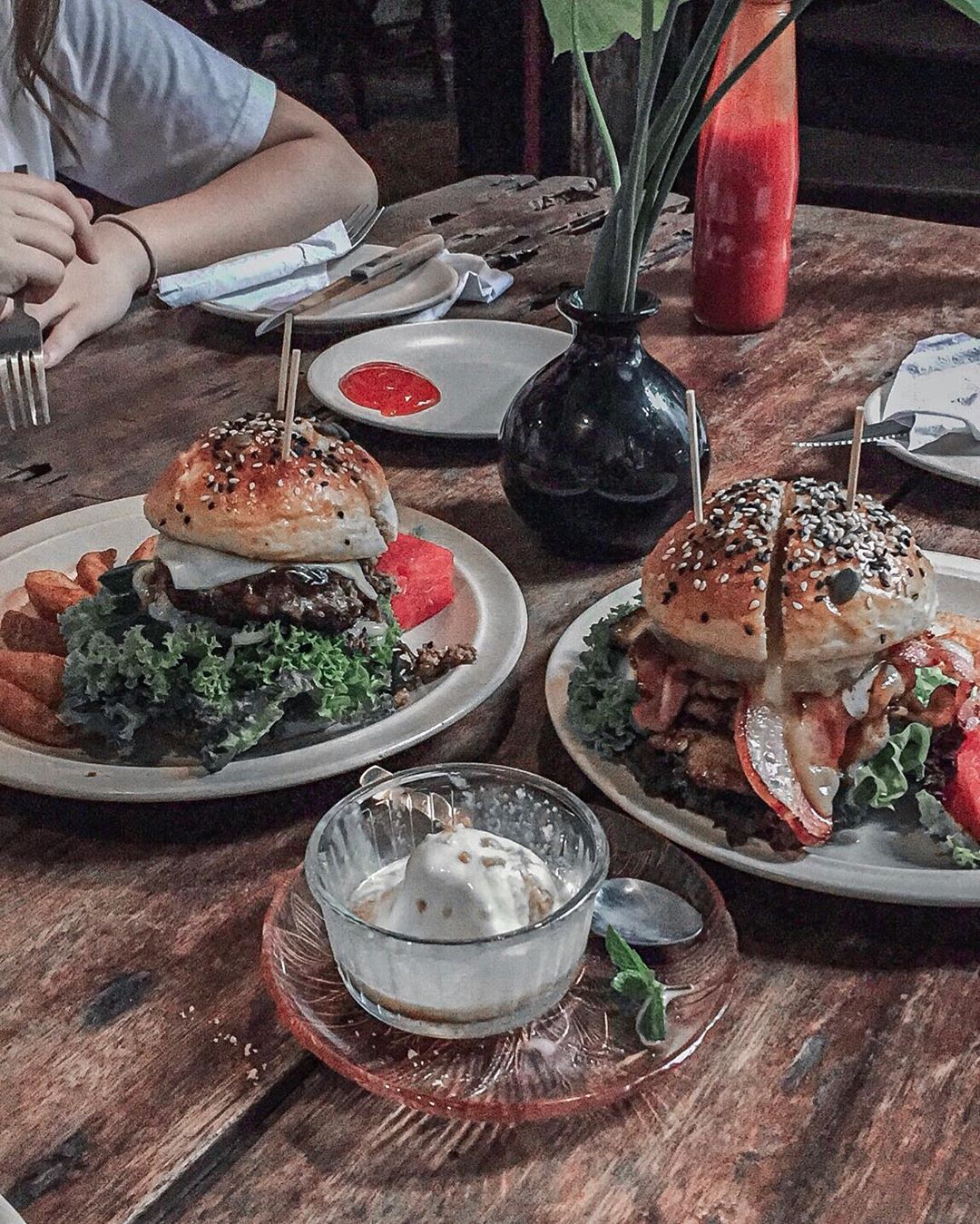 📍89, Jalan Tun Tan Cheng Lock, Kampung Bukit China, 75200 Melaka
🕒10:00 AM – 5:00 PM (Opens daily except Tuesday)
💻Facebook | 📞012-639 7516
3. The Daily Fix Cafe
The interior of Daily Fix Cafe is beyond amazing with different types of antiques and scenic plant taking over every corner of the cafe. You will have a good time taking photos for the 'gram right here! At Daily Fix Cafe, you will find a variety of scrumptious Western food and desserts. Don't leave without trying their fluffy pancakes with a range of flavours such as Durian, Kaya and more.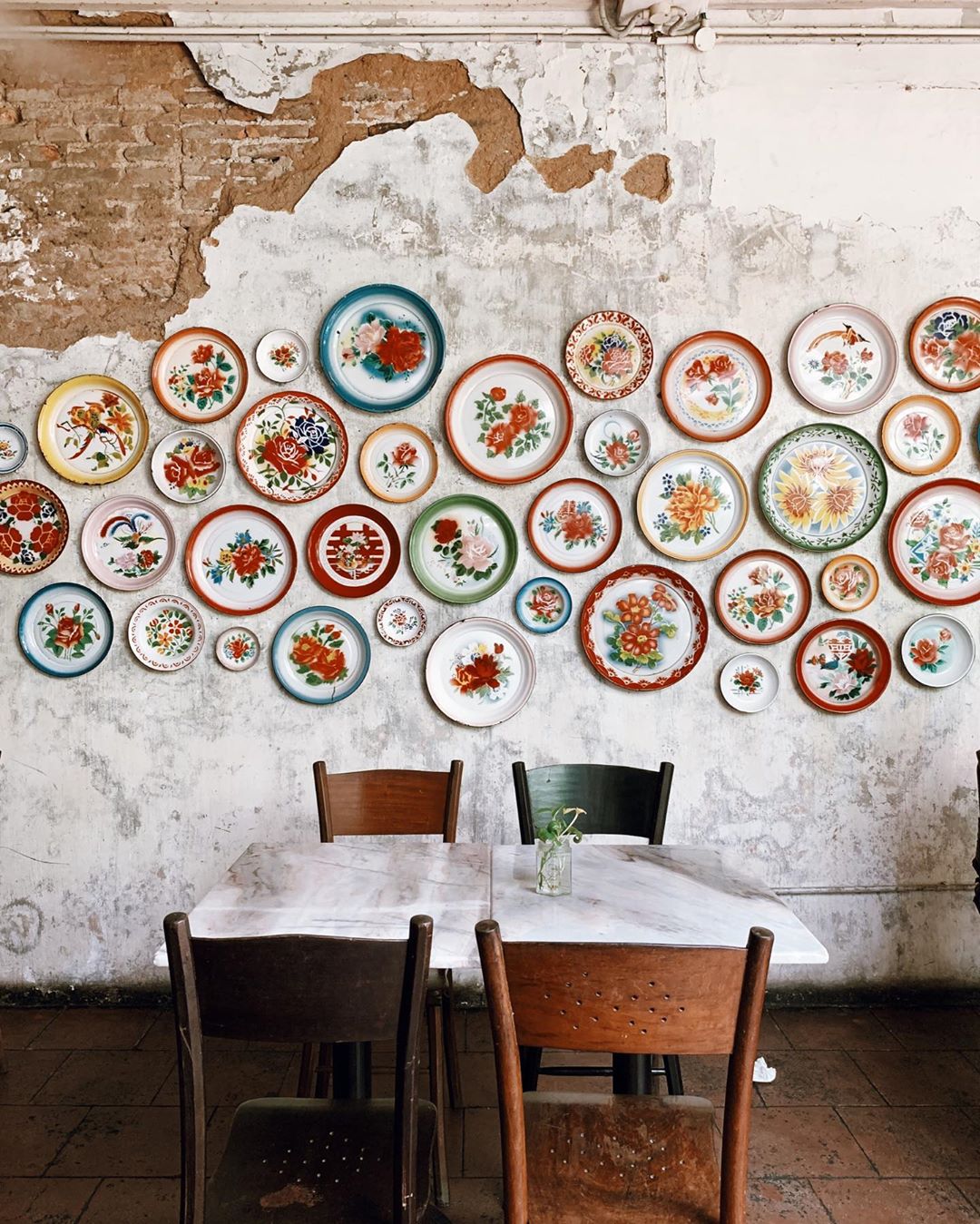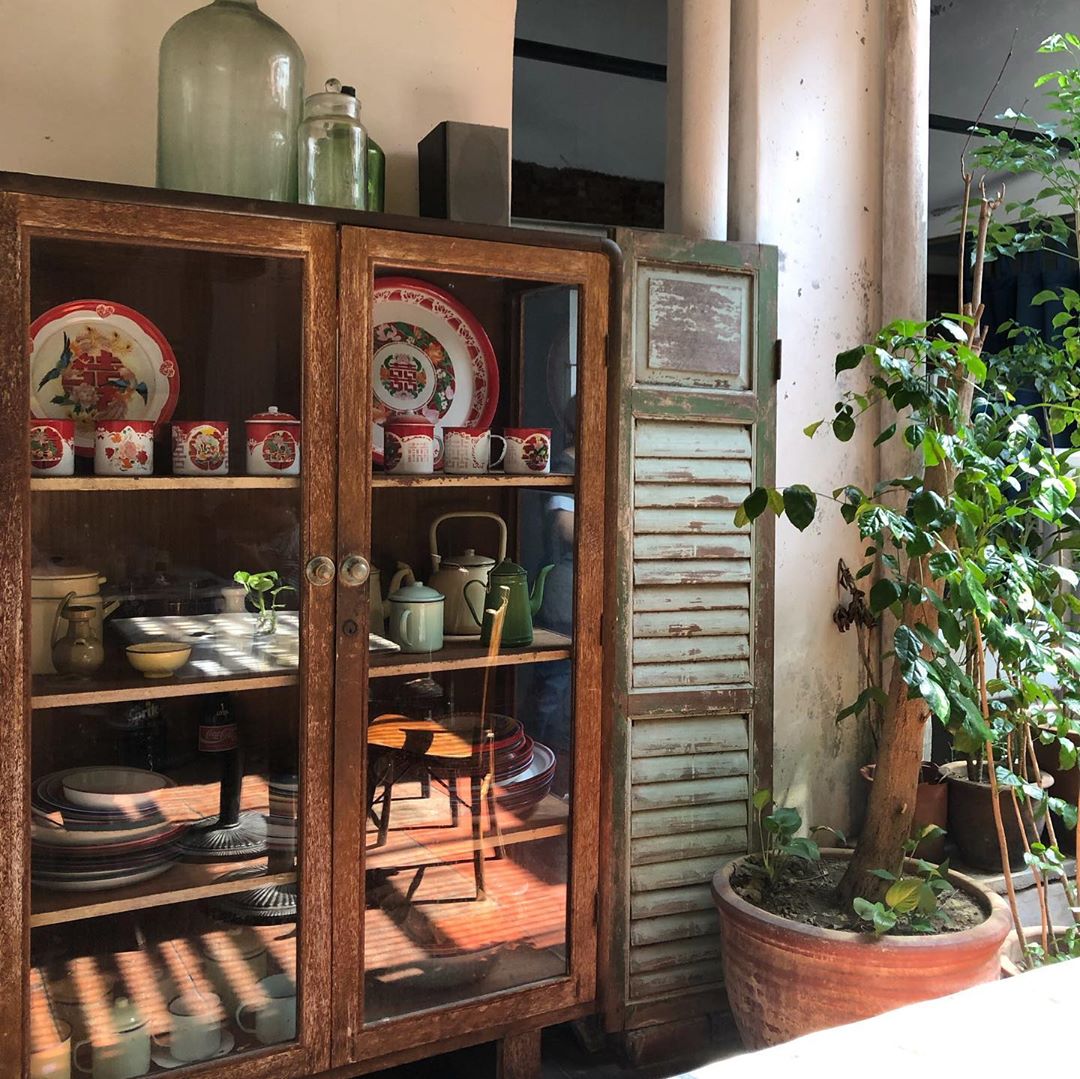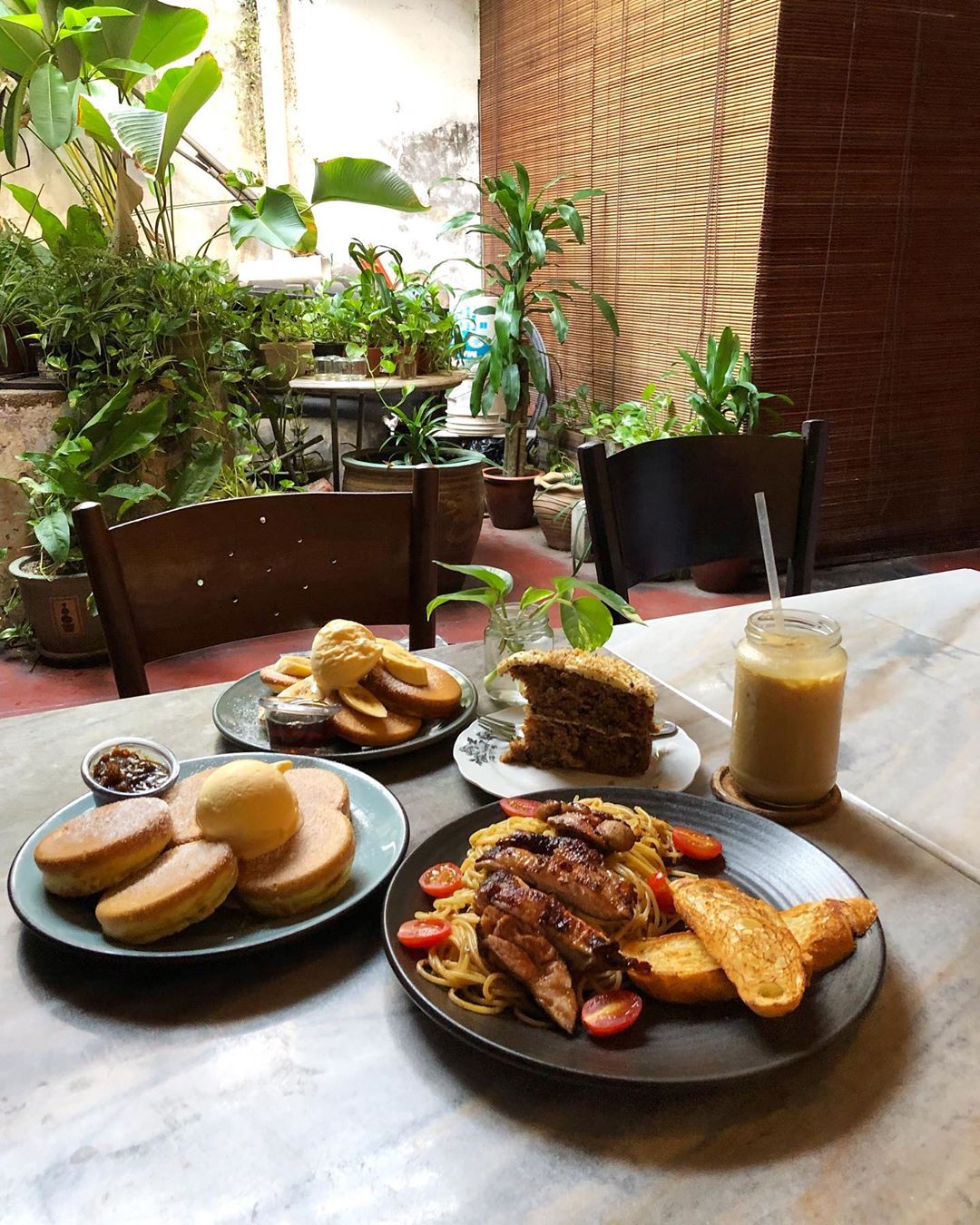 📍55, Jalan Hang Jebat, 75200 Melaka
🕒9:00 AM – 11:30 PM (Mon-Fri), 8:30 AM – 11:30 PM (Sat-Sun)
💻Facebook | 📞013-290 6855
4. The Coffee JAR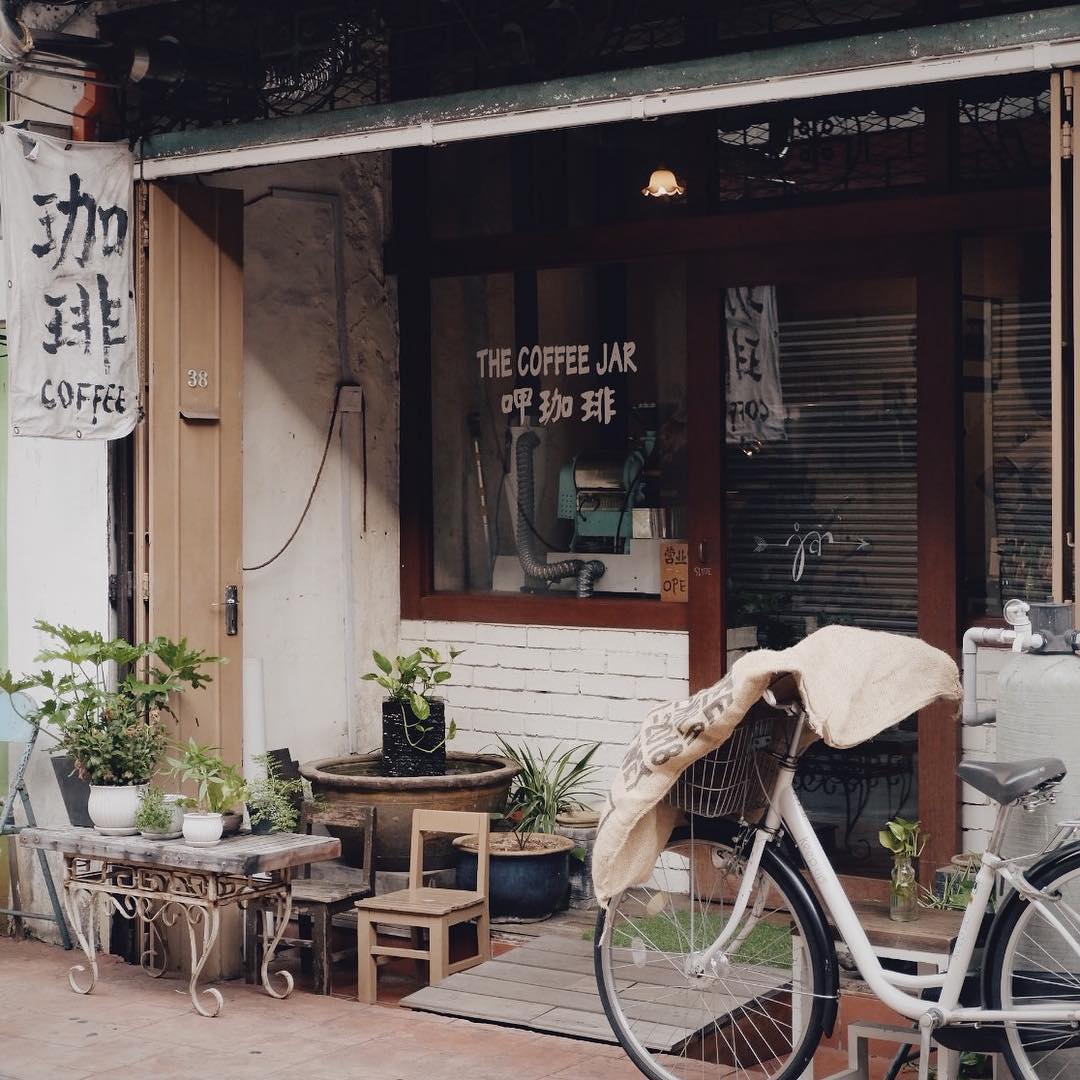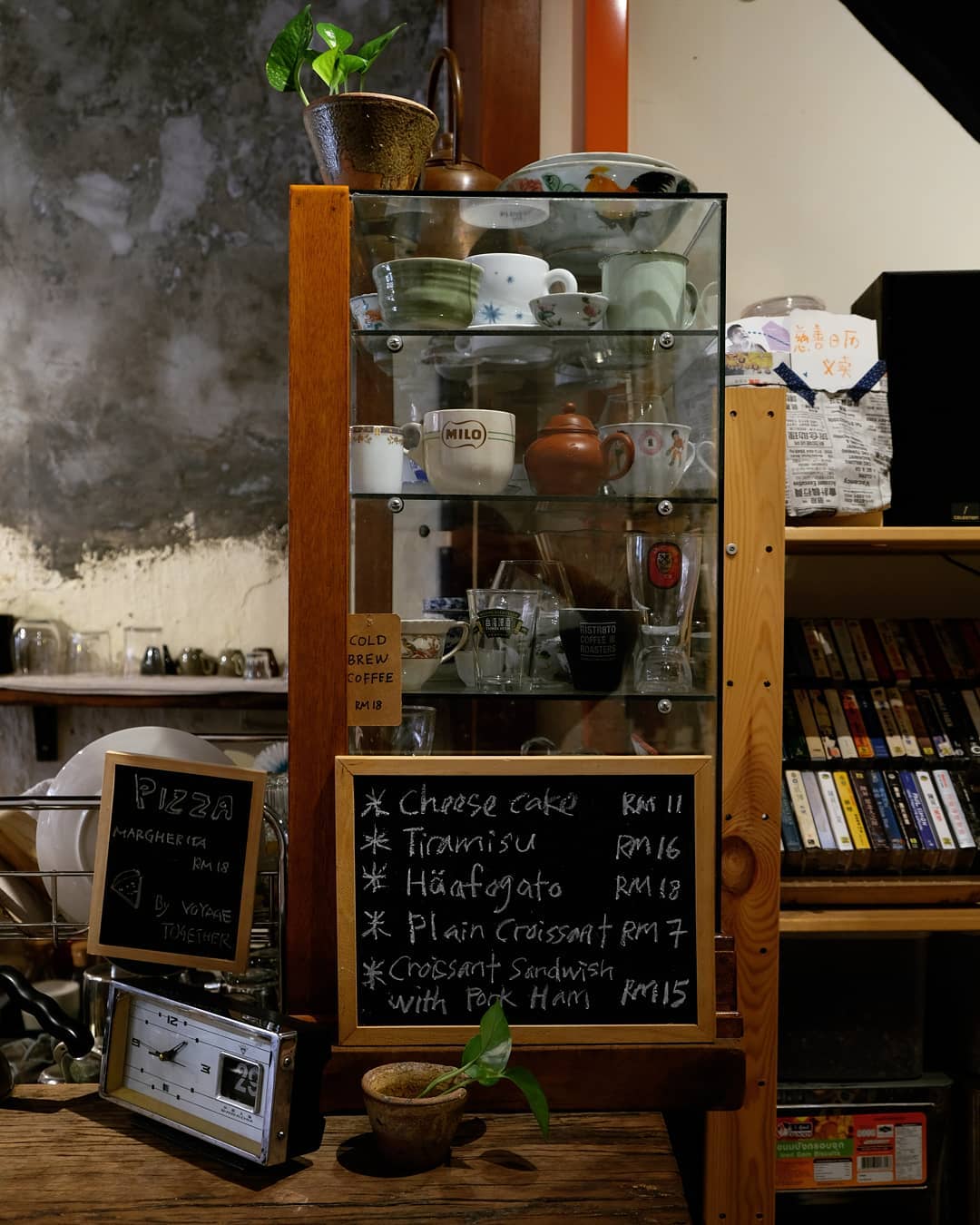 The Coffee Jar truly brings the past to the present with its antique shop concept, and in a whole new light. They take their coffee seriously and coffee lovers would definitely love this place. In order to satisfy your very own taste of coffee, they offer three different roasts with different aromatic and flavour. Pair your cuppa with their irresistible baked cheesecake, perfect!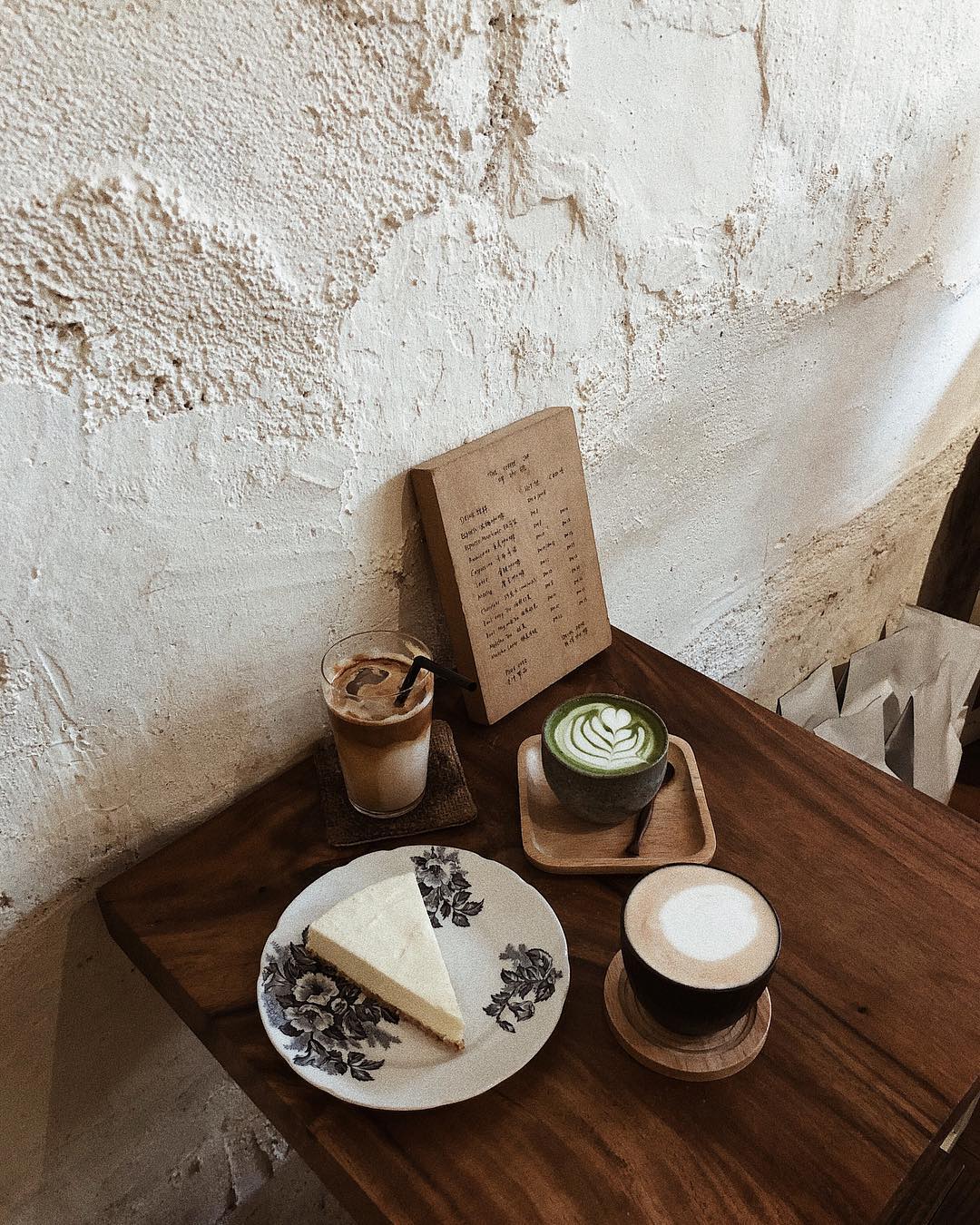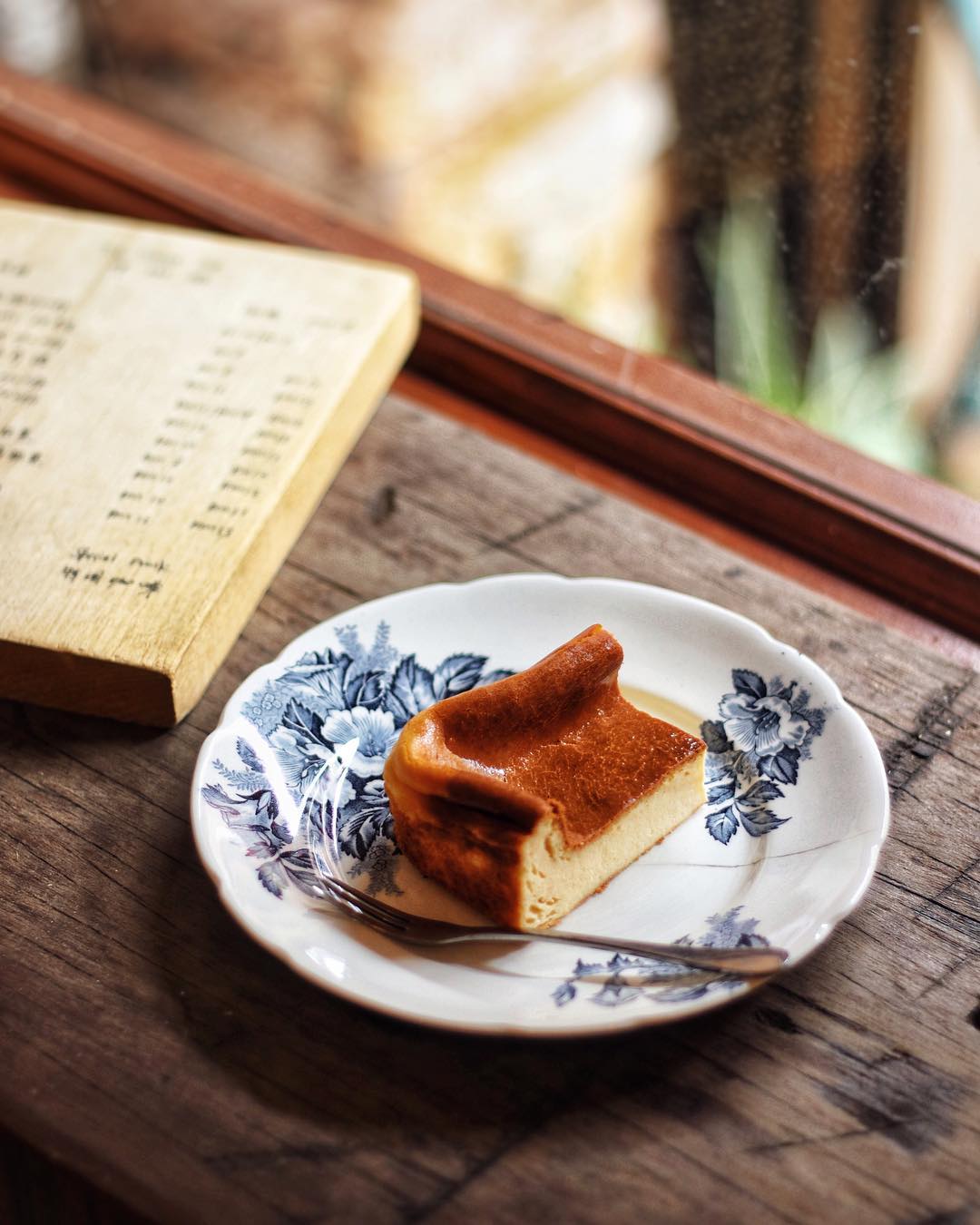 📍No. 38, Lorong Hang Jebat 75200, Melaka.
🕒10:30 AM – 6:00 PM (Opens daily except Tuesday)
💻Facebook | 📞012-281 5100
5. Heesan Kopi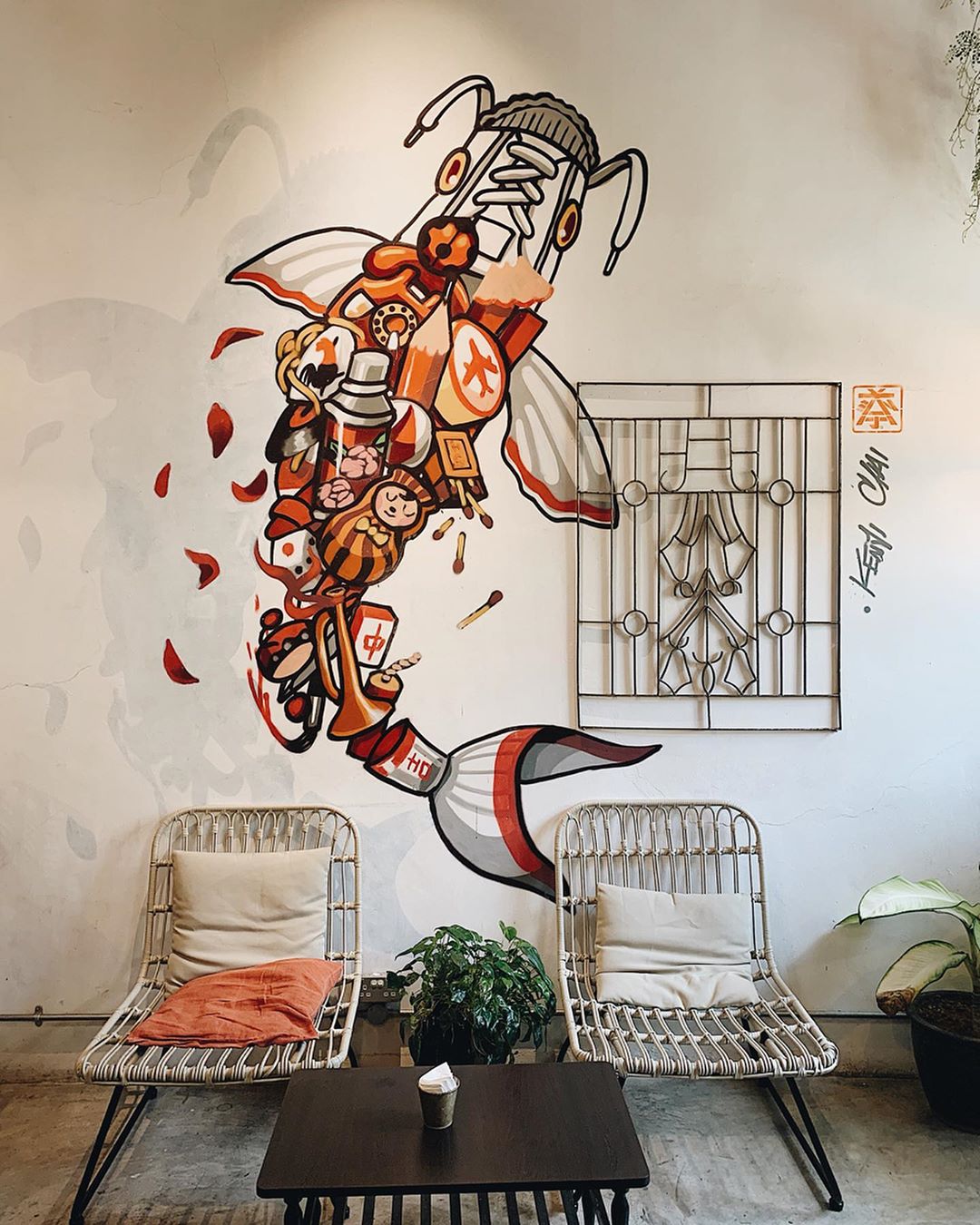 With the old brick wall, awesome wall paintings and rustic vibes, this cosy cafe will make your feed looks much cooler! Serving western in an old school ambience, their menu features main, coffee, snacks, dessert and everything you would expect from a cafe. If you love heritage and good coffee, you'll fall in love with Heesan Kopi.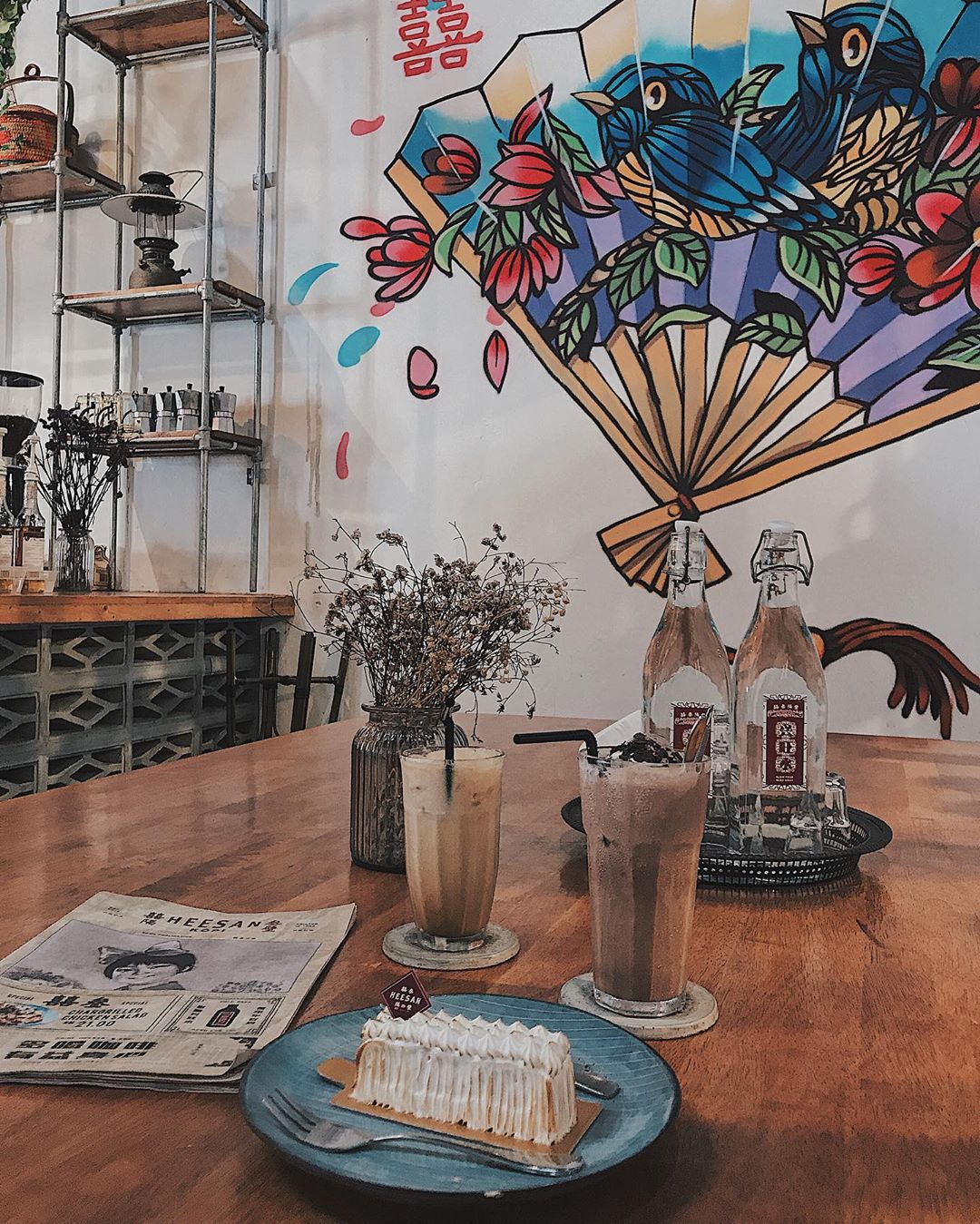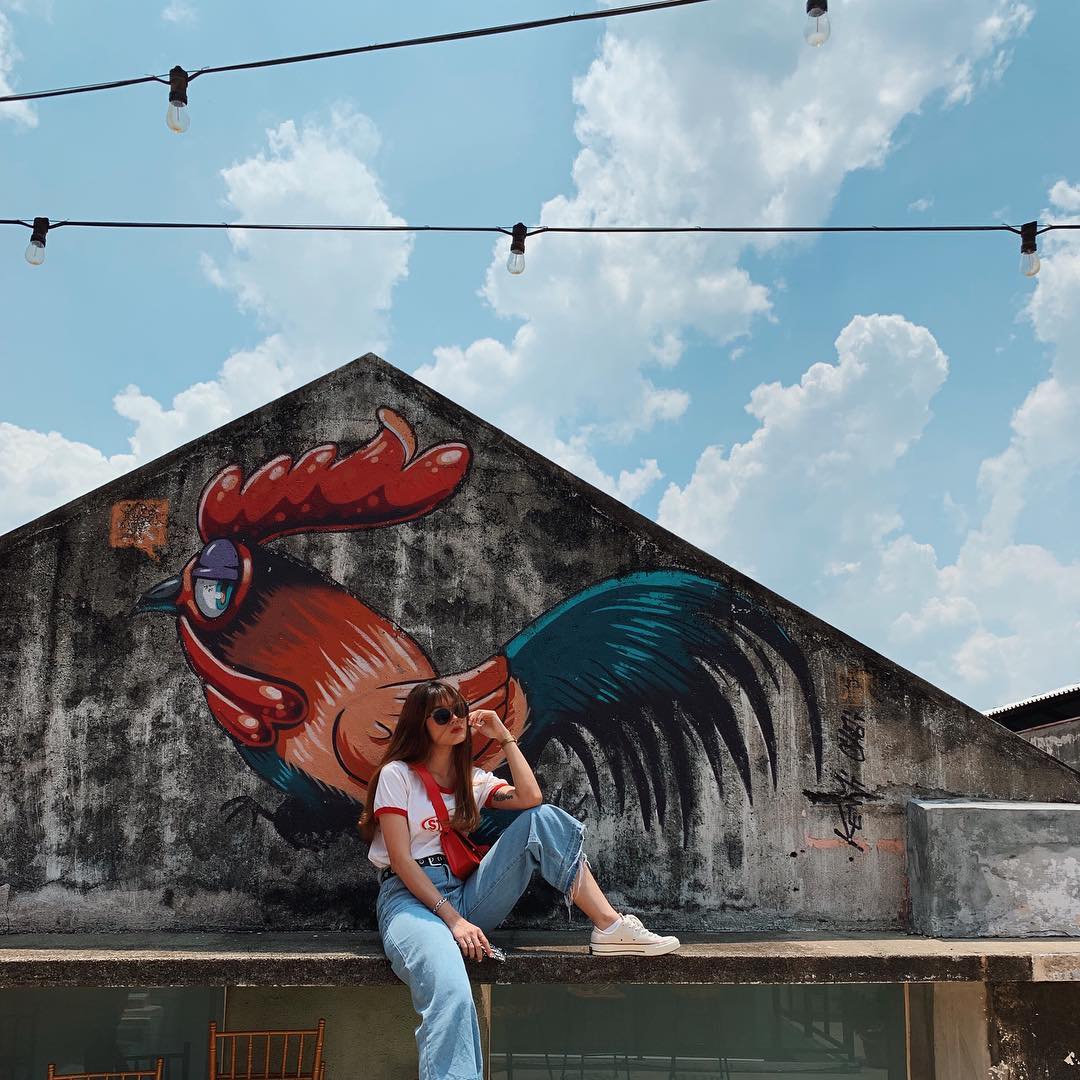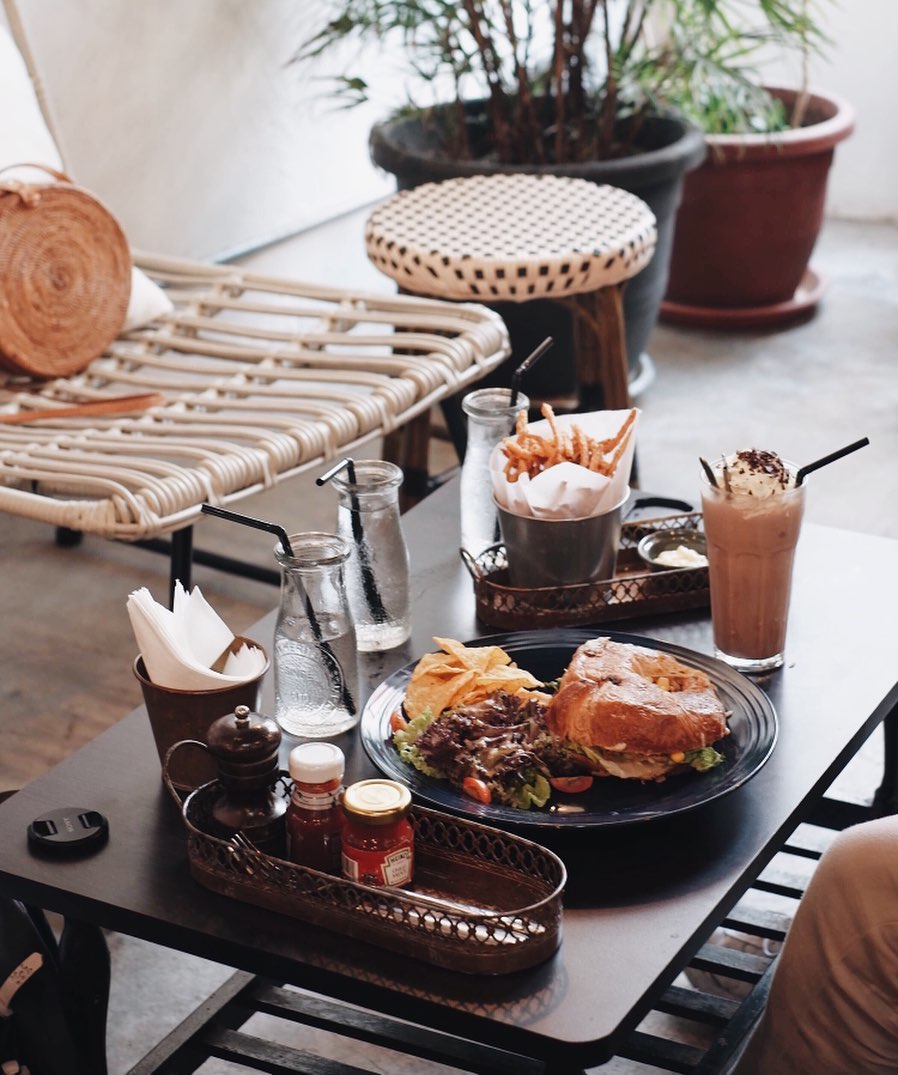 📍100, Jalan Hang Jebat, 75200 Melaka
🕒9:00 AM – 7:00 PM
💻Facebook | 📞06-281 2165
6. Locahouz
Locahouz is set in an old shophouse with a strong sense of heritage and nostalgia. With rustic decorations and a lush of greeneries, every corner screams picture-perfect. Additionally, they will dazzle you with an array of coffee arts so beautiful you almost can't bear to have a sip of them. Beautiful and carefully crafted, each and every cup will melt your heart away.
📍No 8, Jalan Bukit Cina, Malacca City
🕒10:30 AM – 6:00 PM (Opens daily except Wednesday)
💻Facebook | 📞019-679 3993
7. Eat at 18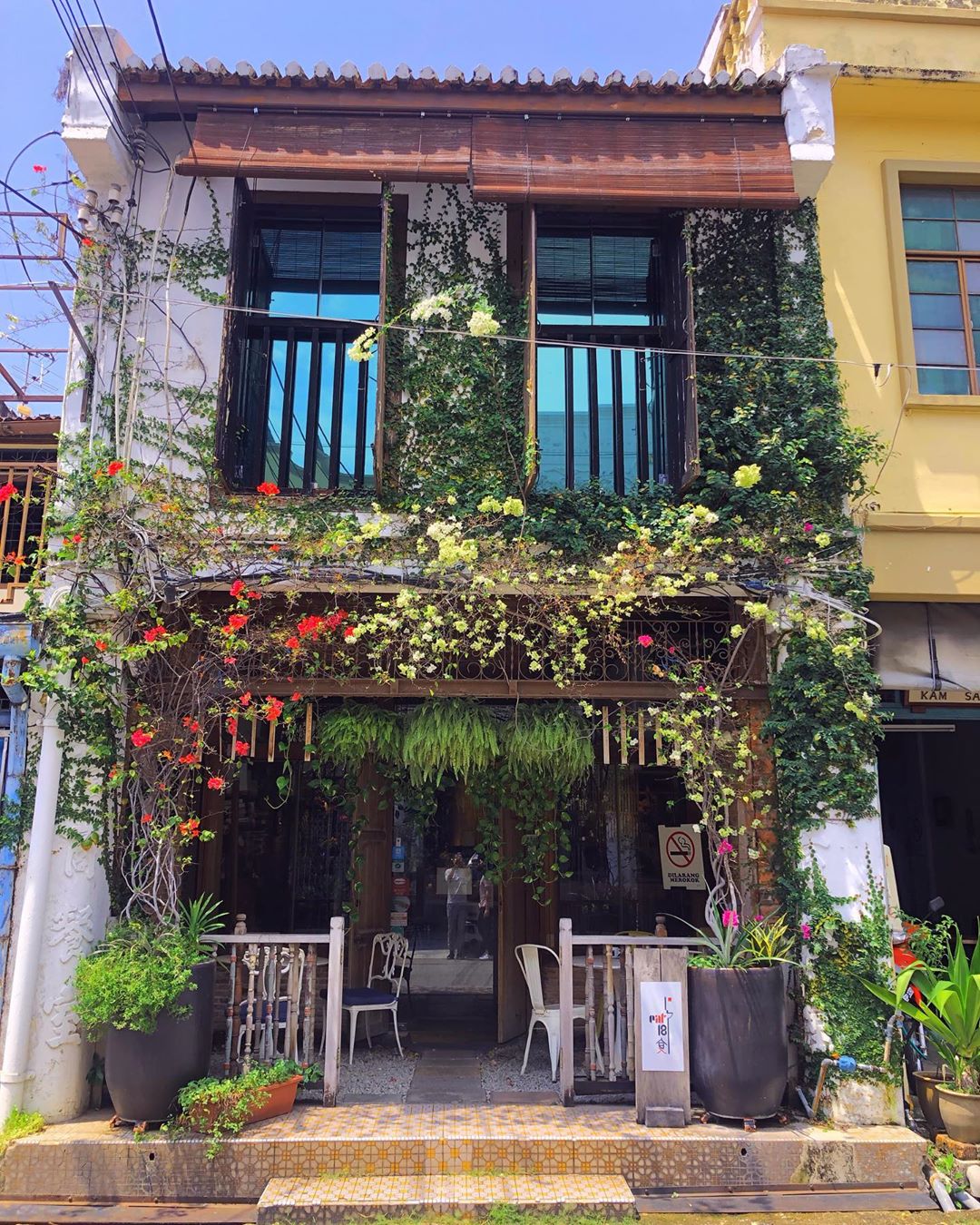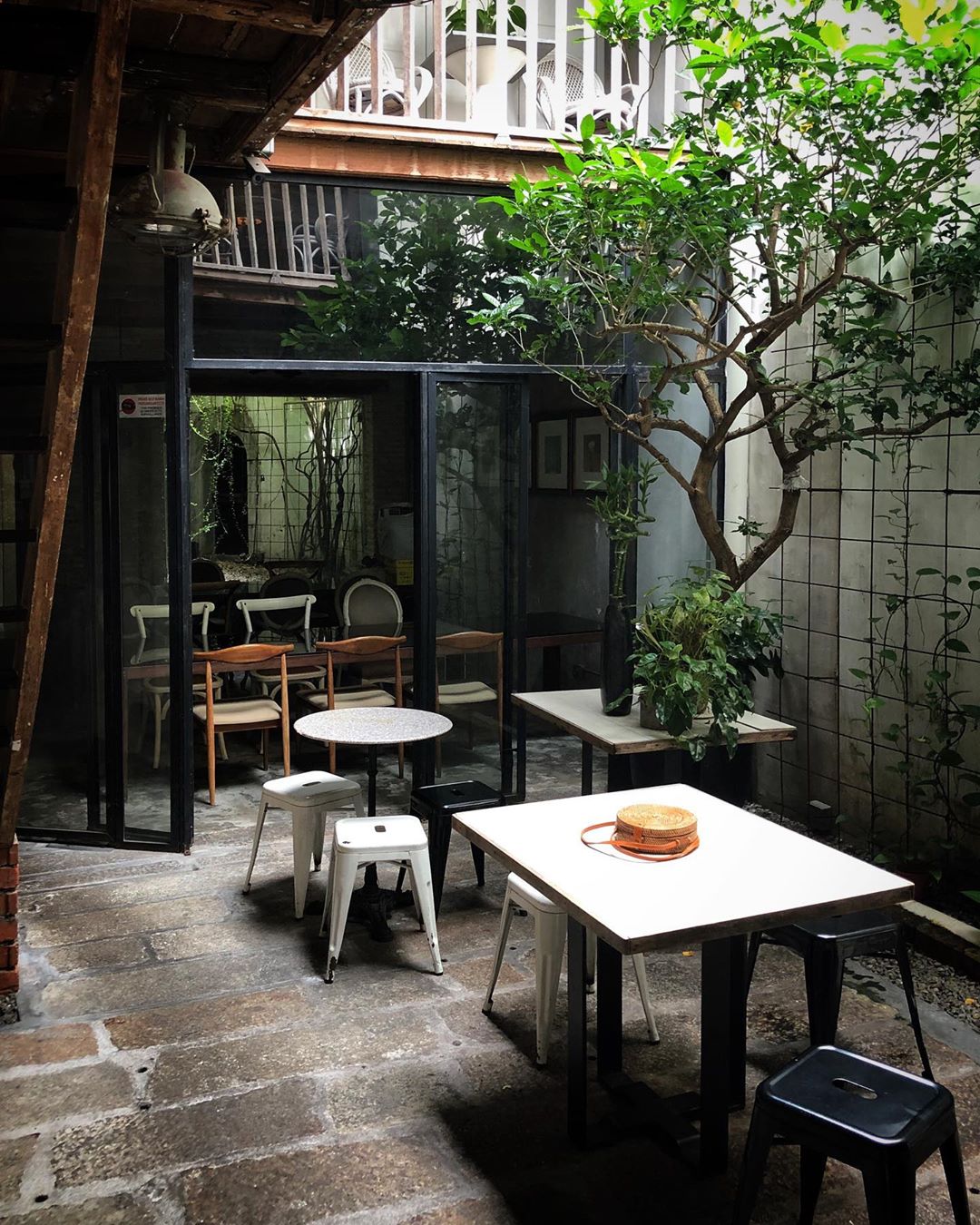 Eat at 18 is a quaint cafe located in the Melaka Heritage area along Jalan Hang Leiku. As the café is filled with a scenic greenery décor to its interior, you can feel a sense of au naturel and homey comfort upon entering. Their menu focuses on creative Western food and it is done perfectly. Here, you can order burgers, pasta and mouth-watering desserts that made full of love and natural ingredients.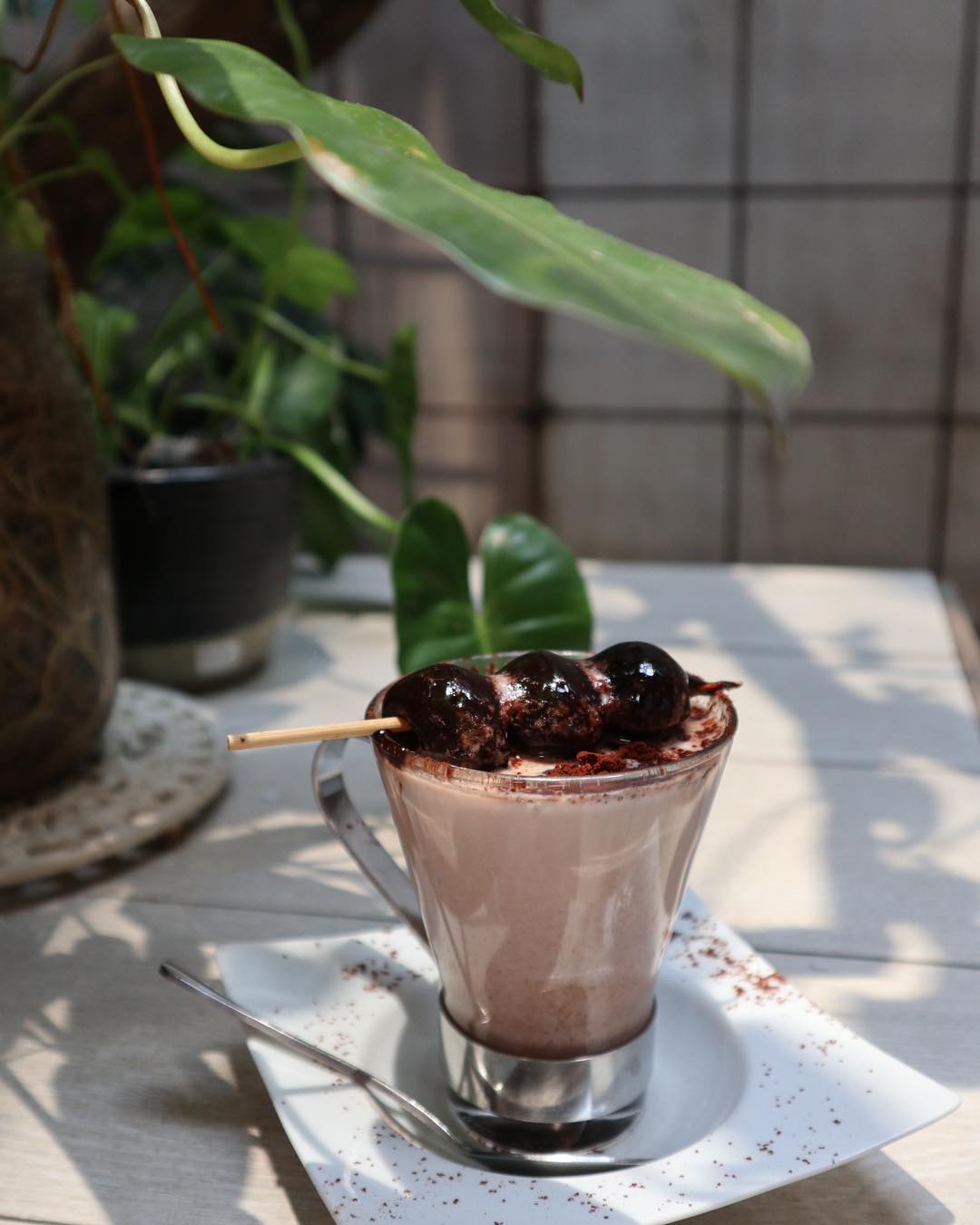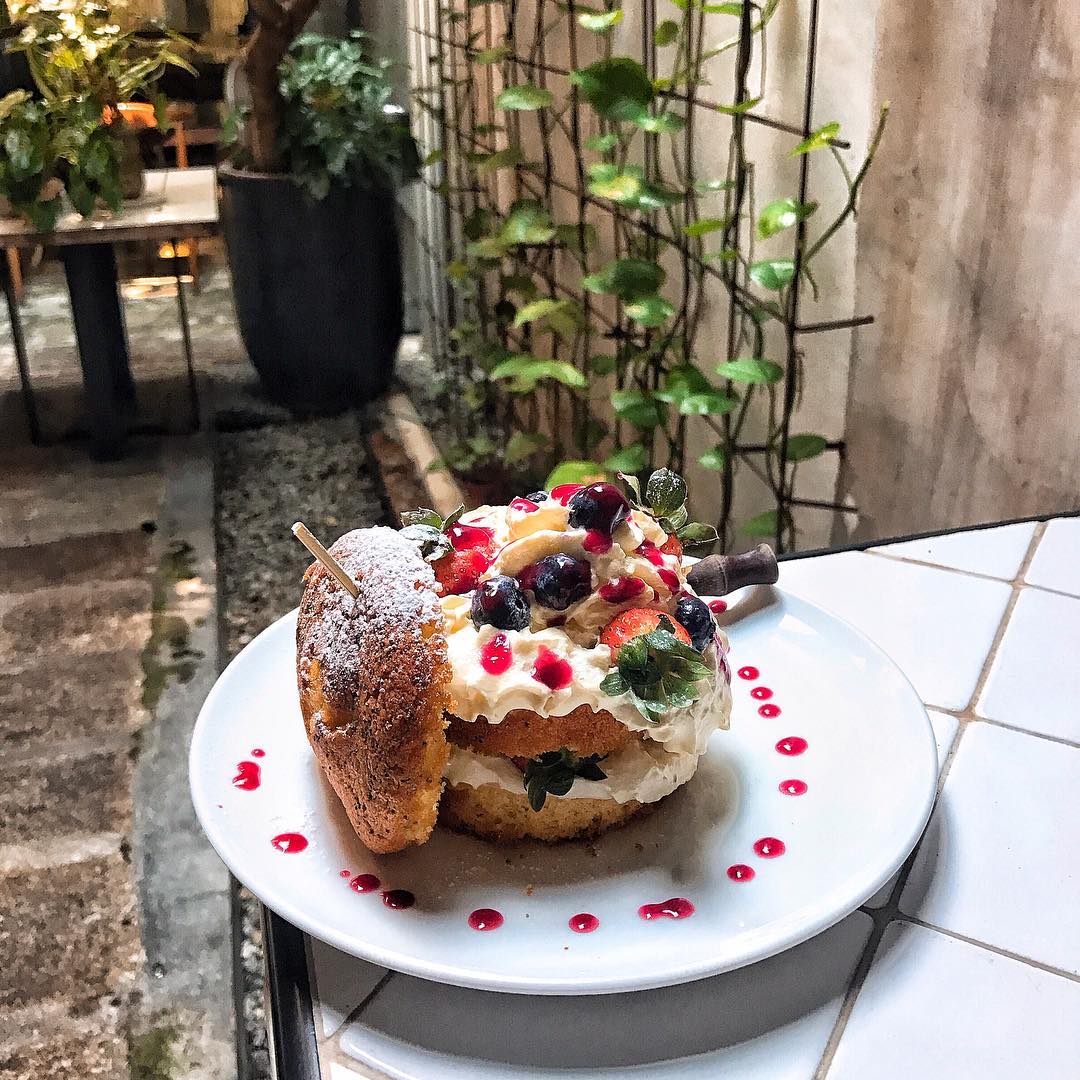 📍18, Jalan Hang Lekiu, 75200 Melaka
🕒9:00 AM – 5:00 PM (Opens daily except Tuesday)
💻Facebook | 📞06-281 4679
8. Sin See Tai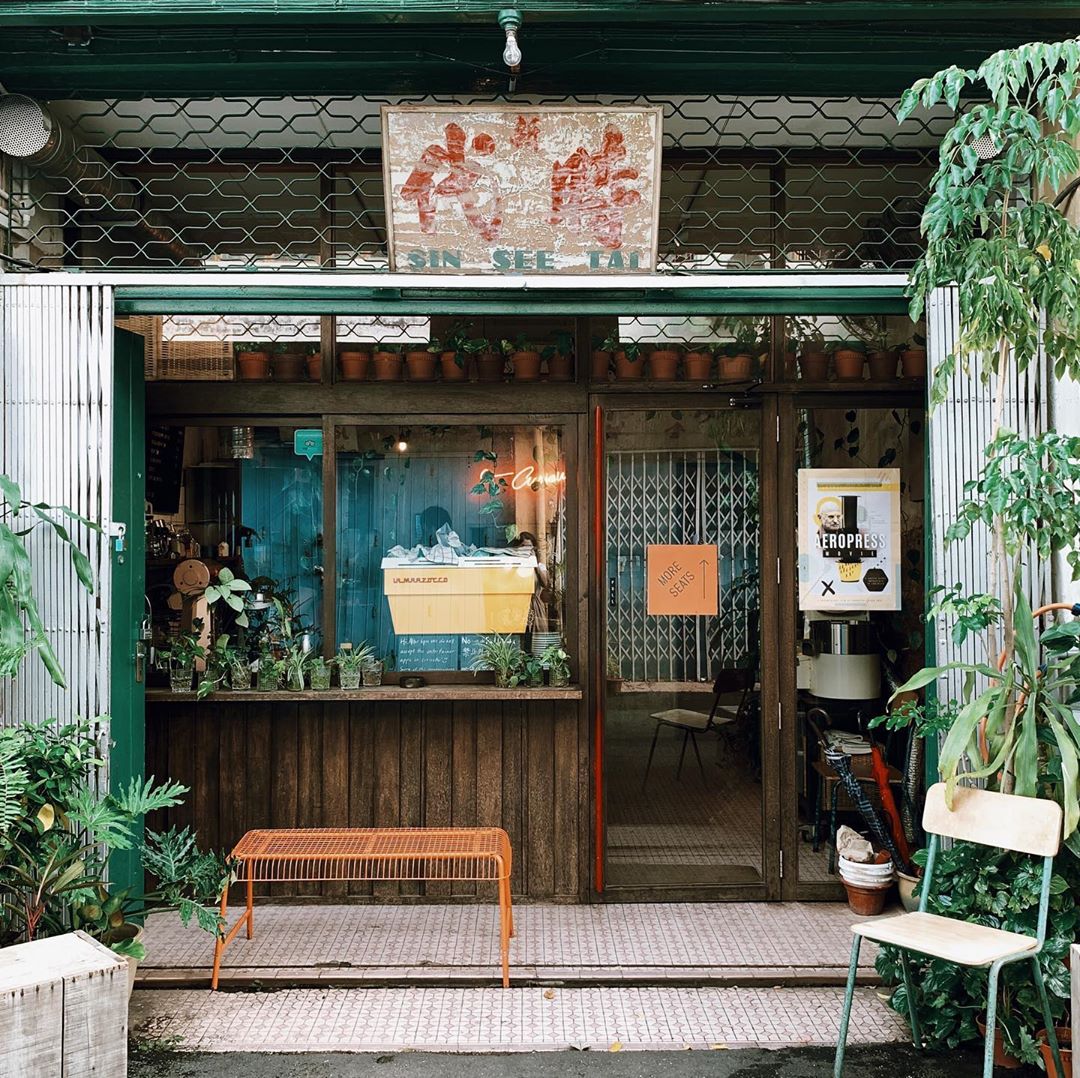 Sin See Tai is a hole-in-the-wall cafe located in the peaceful streets of Jalan Jawa. It is actually a small-batch coffee roaster and an experimental ground of The Daily Fix. The cafe's interior is decorated to give customers the rustic feel when they're inside. Definitely, a nice spot to relax and have a cup of coffee here or even take some pictures for the 'gram.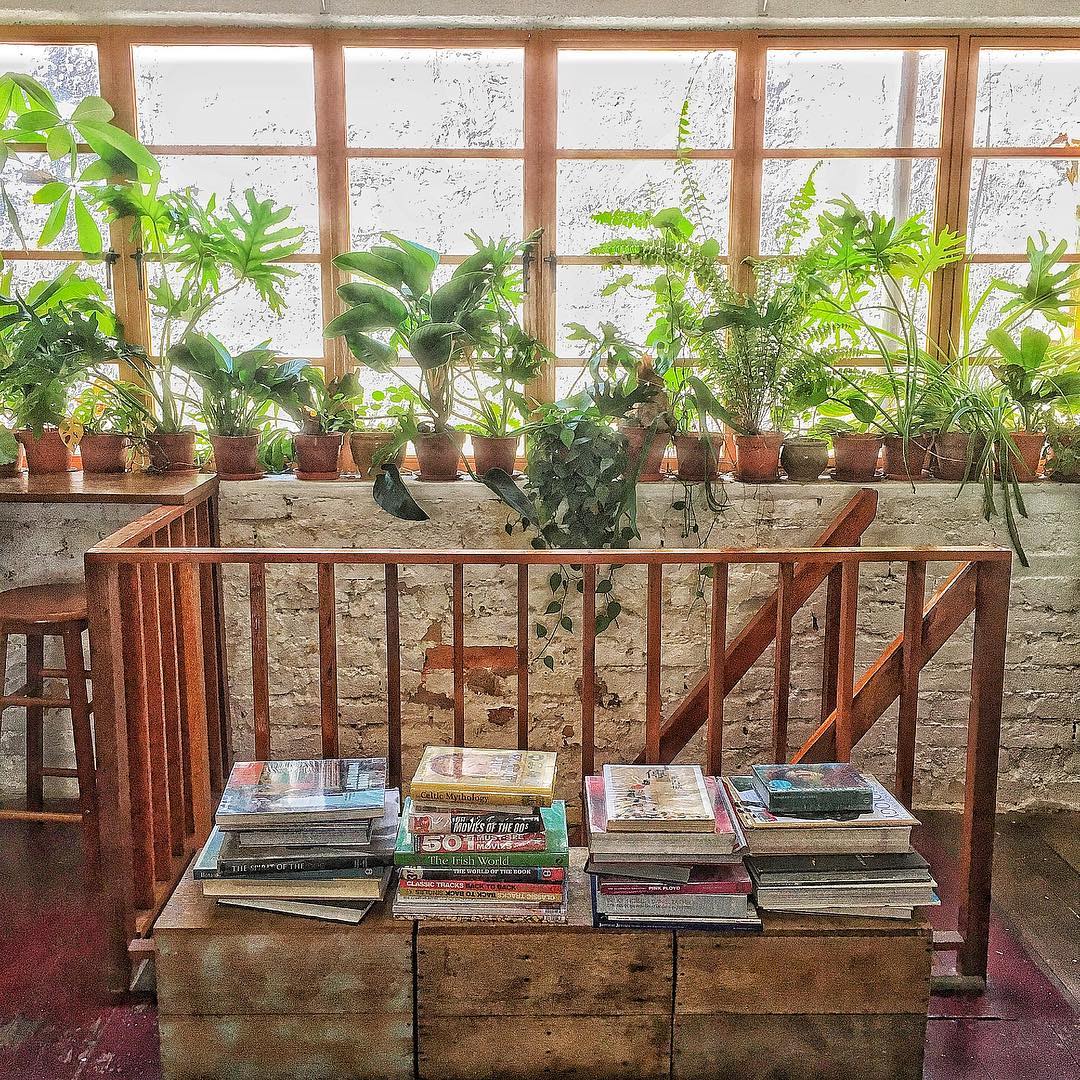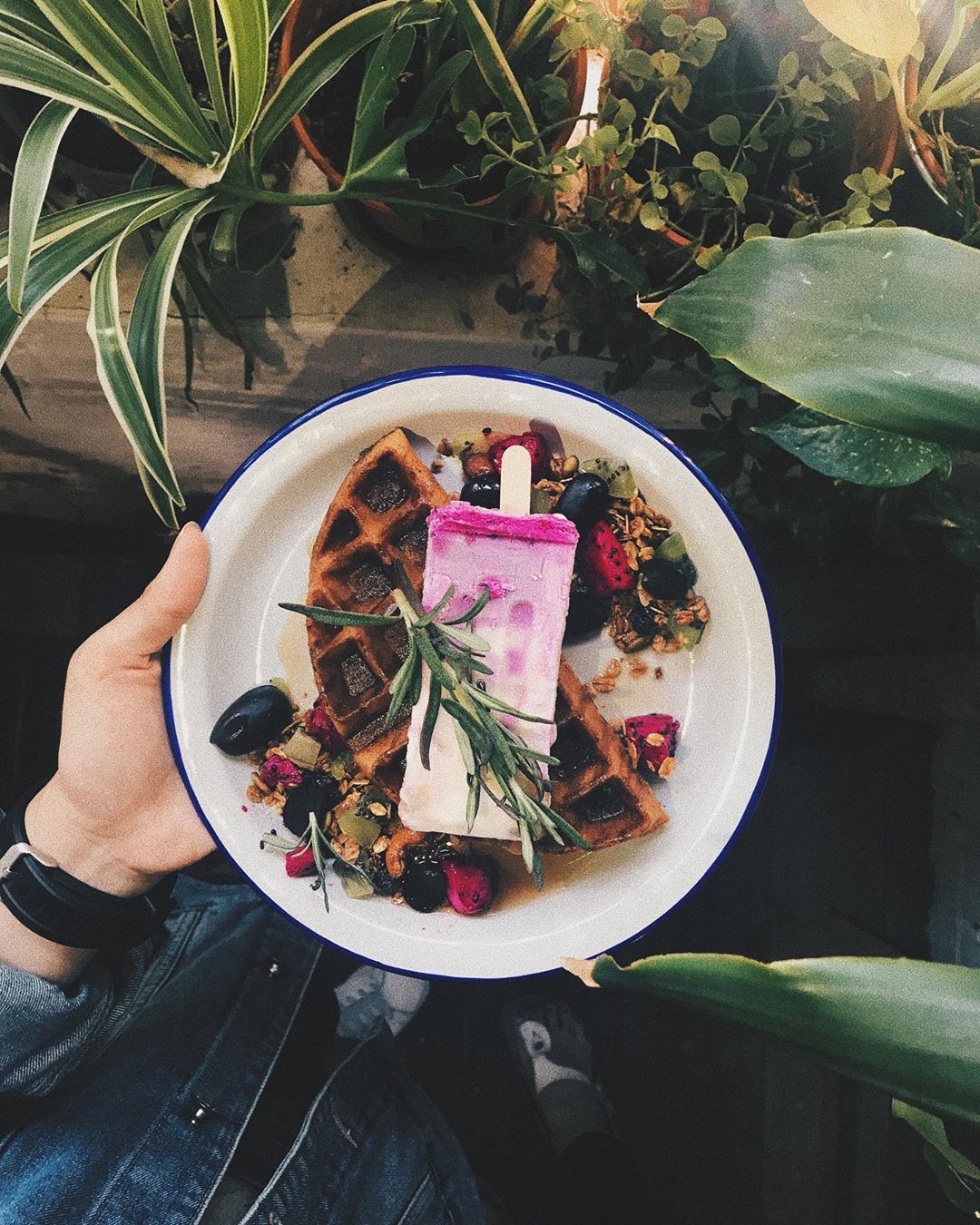 Don't leave without trying their signature Waffle & Popsicle. The waffle was light and airy, moistened by the melting popsicle with a citrusy and refreshing fruity taste, and additional crunch from the granola bits. Delicious!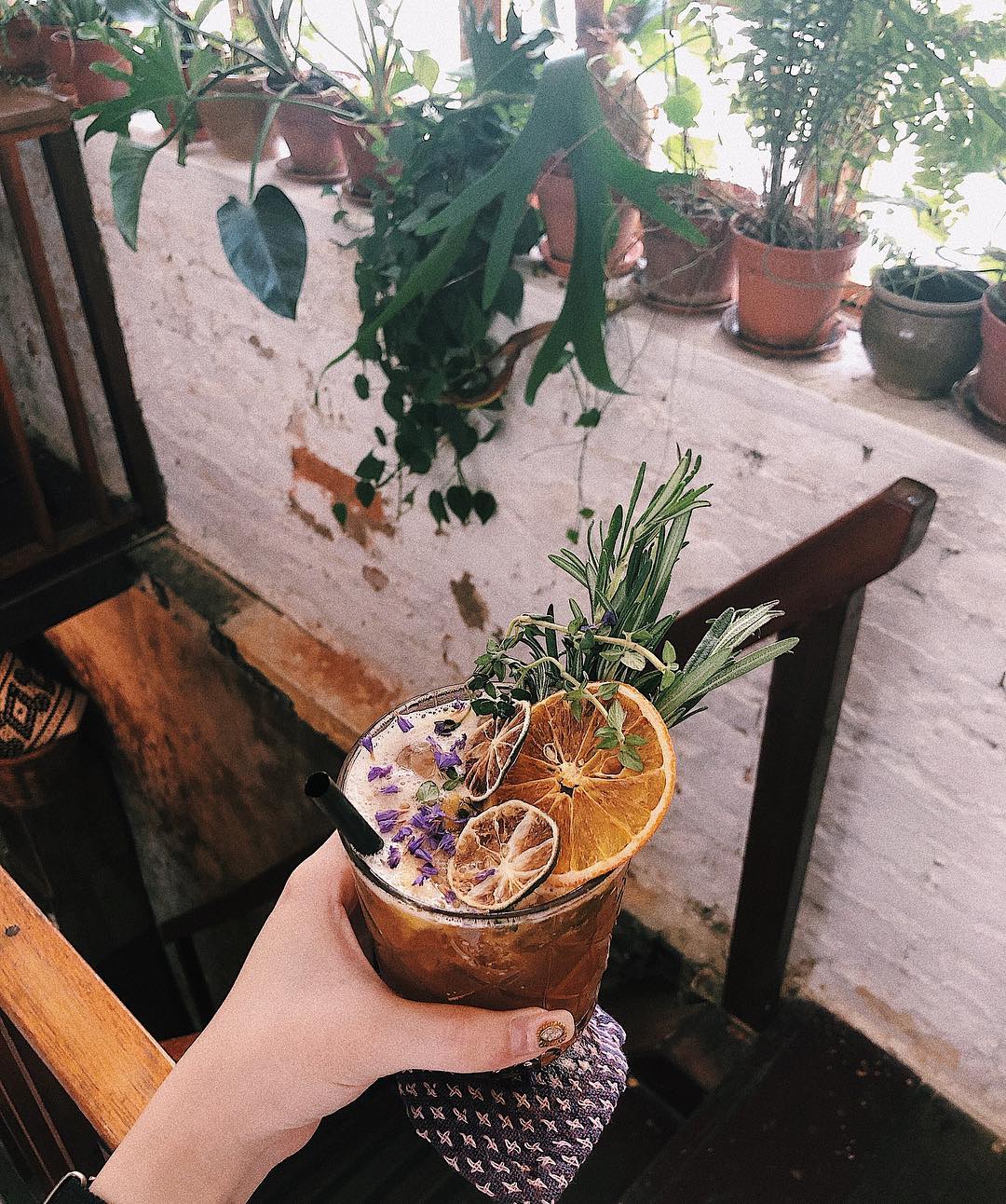 📍18, Jalan Kampung Jawa, Kampung Jawa, 75100 Melaka
🕒10:00 AM – 12:00 AM (Opens daily except Tuesday)
💻 Facebook
9. DOMO Cafe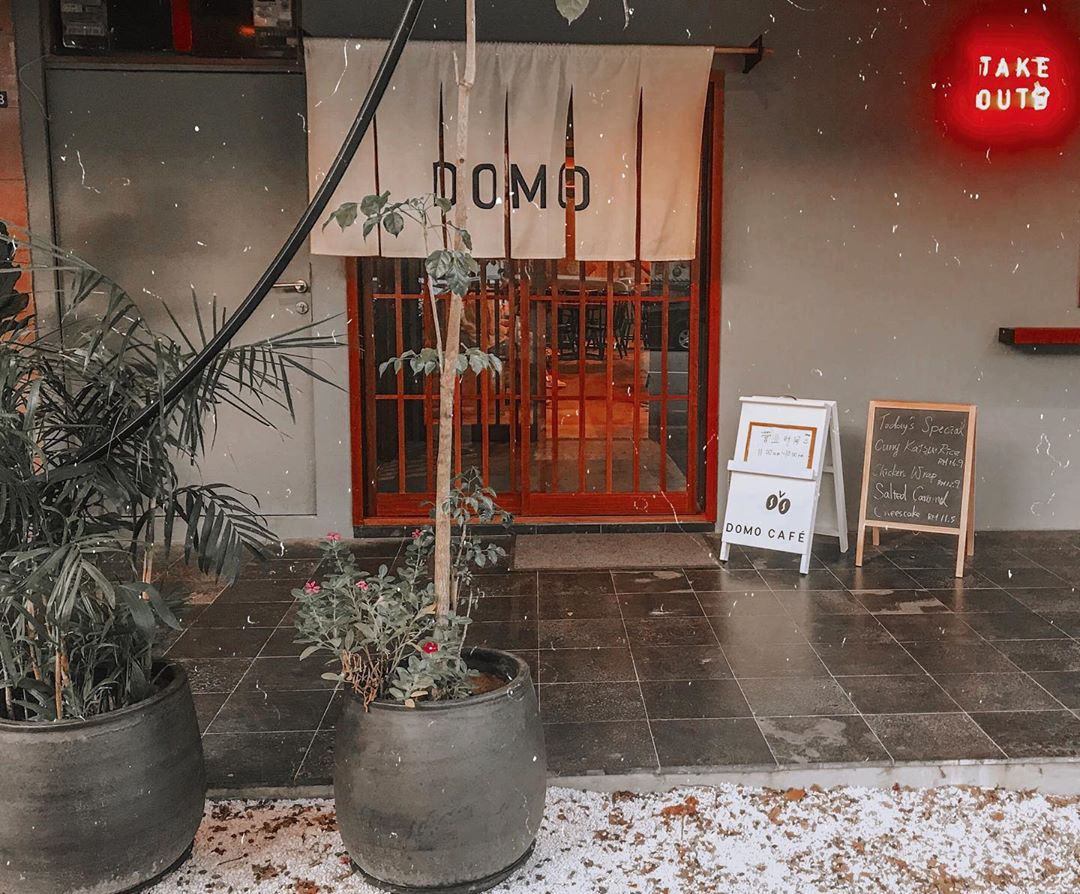 If you are looking for a perfect brew in a minimal setting, DOMO Cafe is the right choice. It's worth mentioning that DOMO Cafe is one of the must-visit cafes in Tokyo and they have two branches now in Melaka. The coffee beans they use are imported from Taiwan and Japan, and are brewed in a proprietary Italian style, smooth and rich in the taste, you will love it.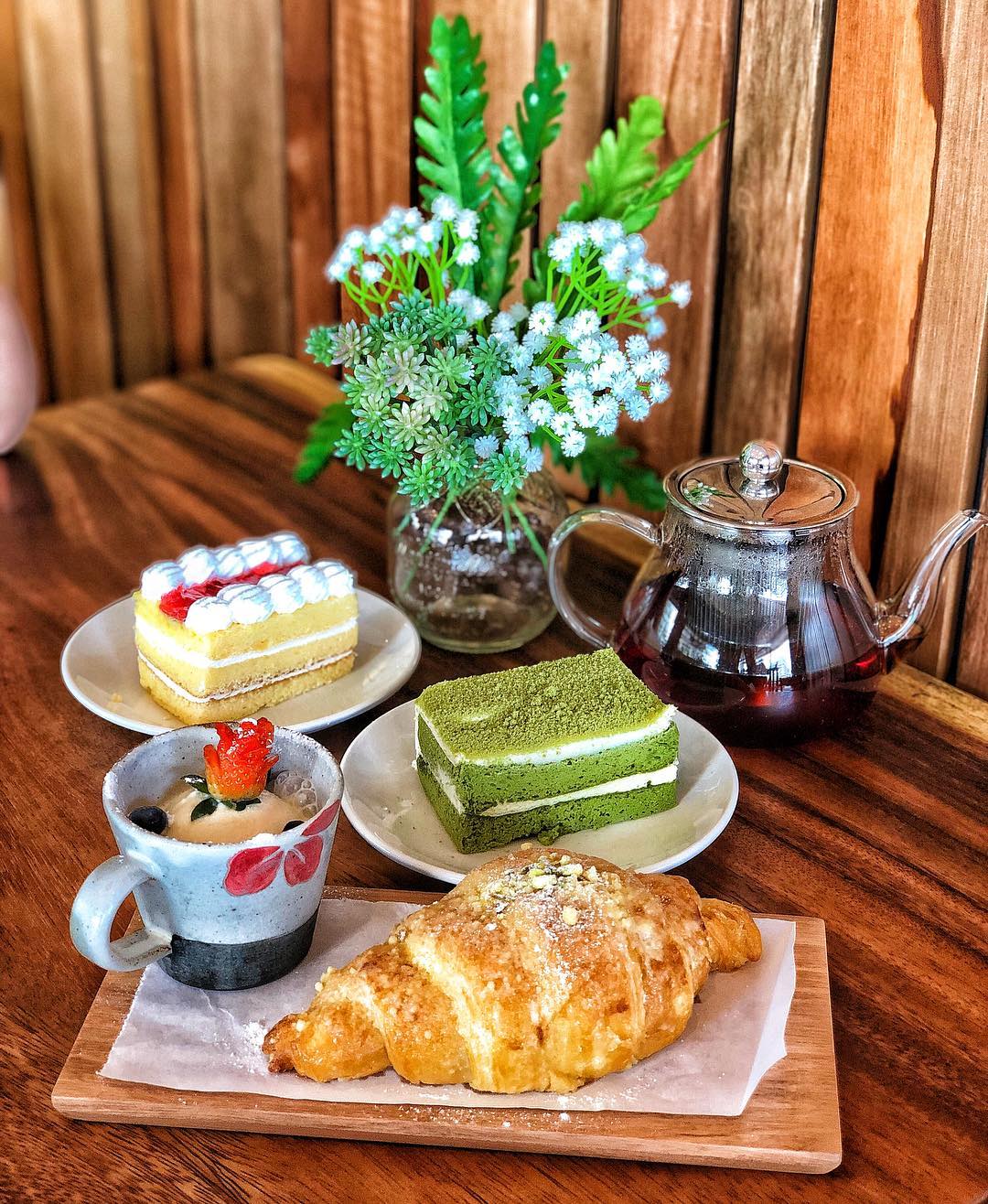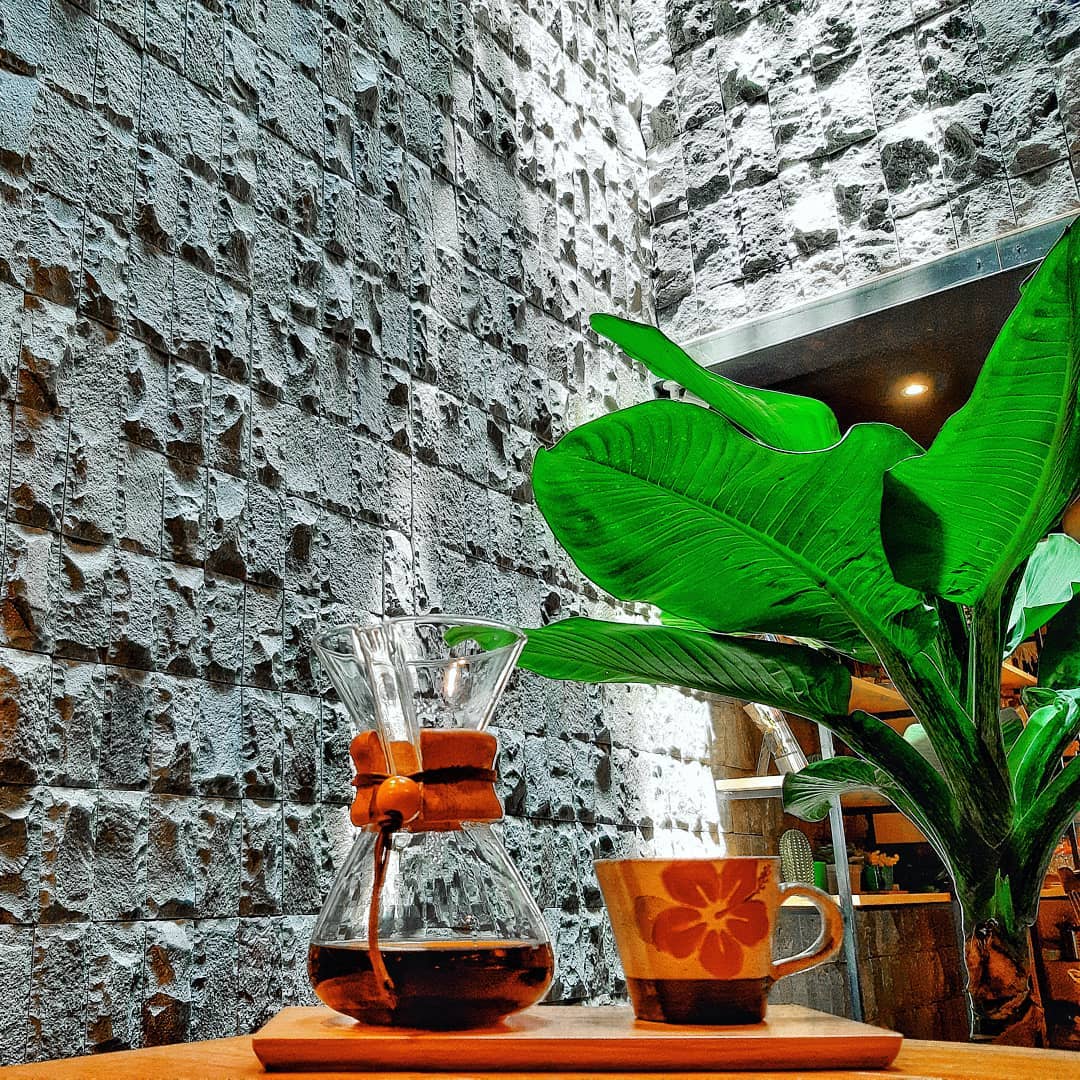 📍No.52, Jalan KPKS 1. Kompleks Pemiagaan Kota Syahbandar, 75200 Melaka
🕒9:00 AM – 11:00 PM (Opens daily except Tuesday)
💻 Facebook | 📞017-676 2320
10. NAVY Cafe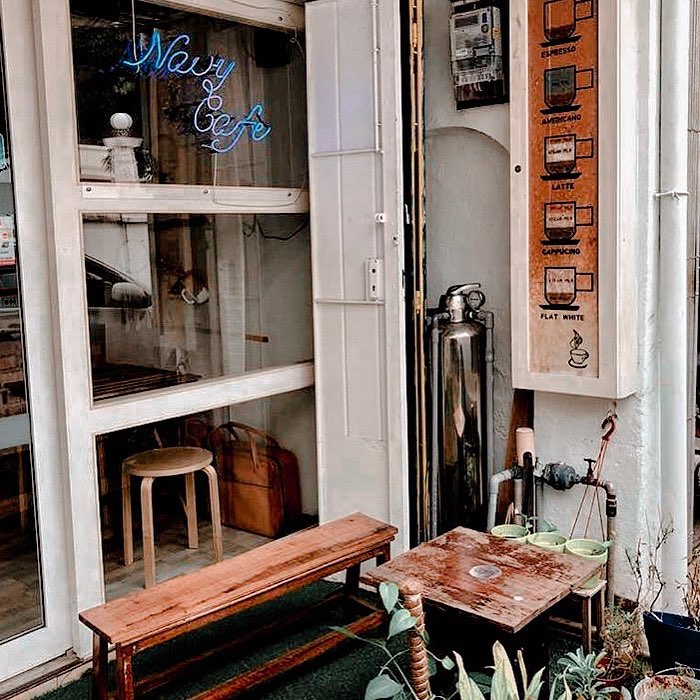 NAVY Cafe is a minimalist themed cafe with great spots to take pictures. The colour scheme for the interior is furnished in white and brown with a hint of blue that makes perfect sense together. Besides, their menu is simple and concise, featuring All Day Breakfast, Smoothie Bowl, coffee and juices. Sit back, relax, and enjoy their main or brews with your friends at NAVY cafe. You will feel like home!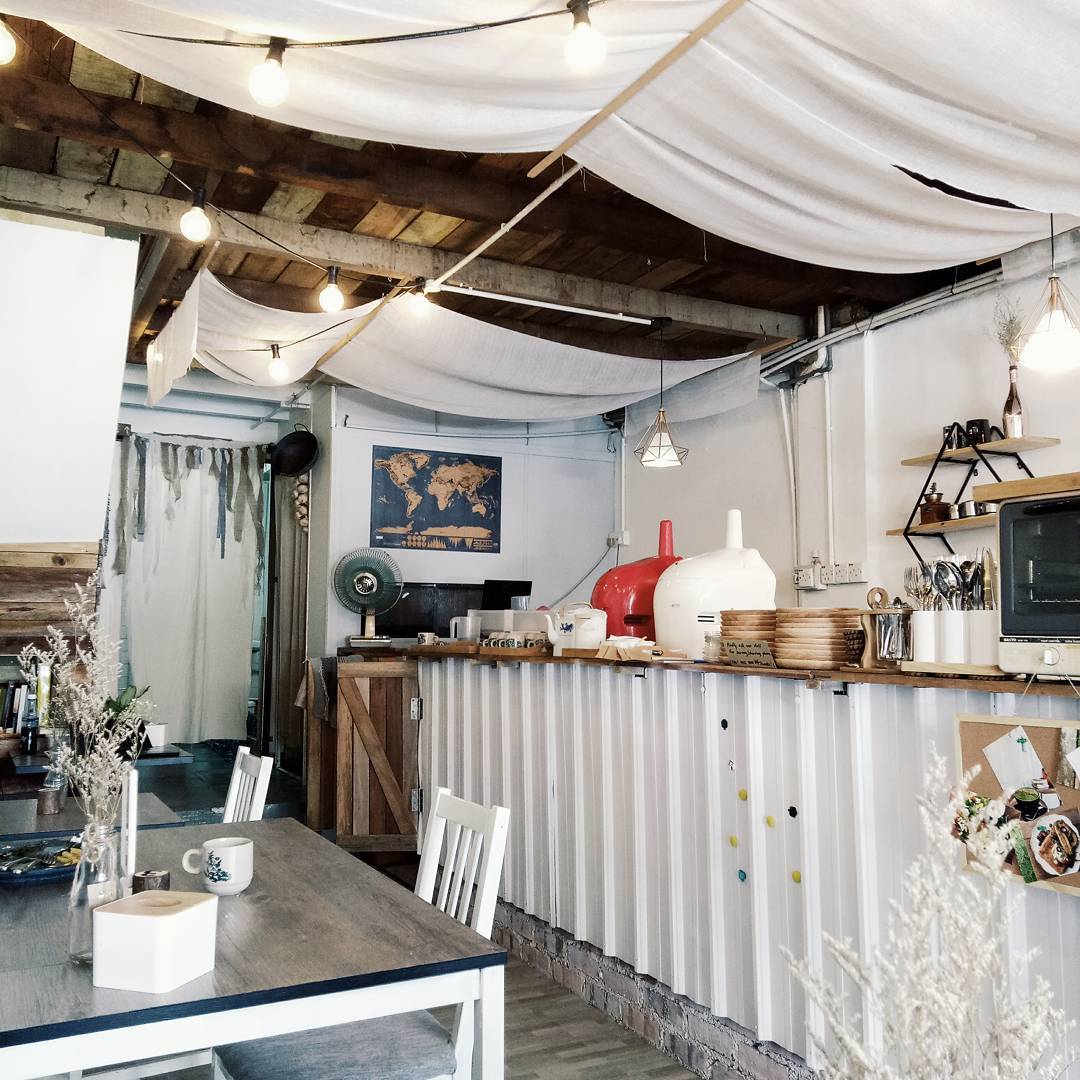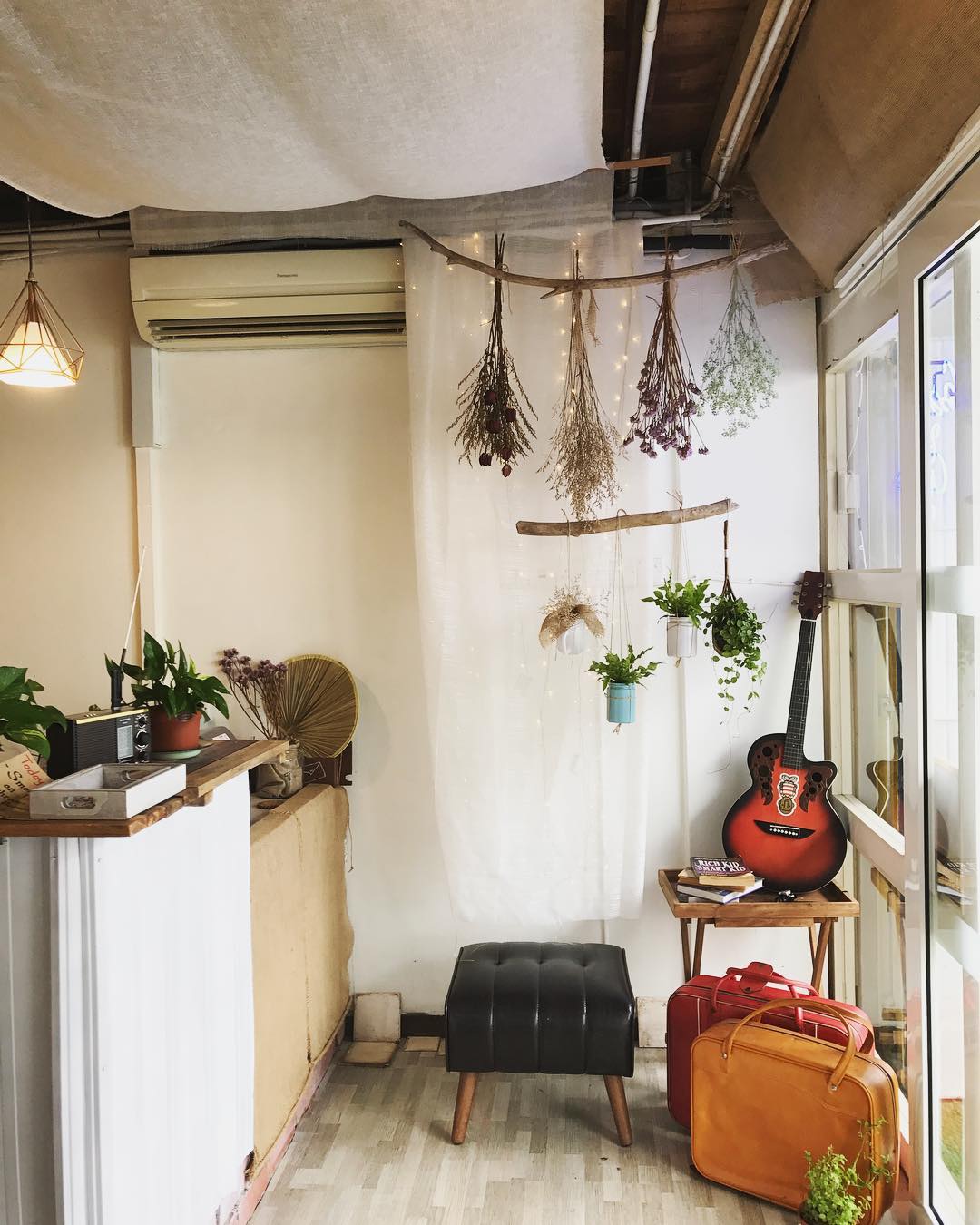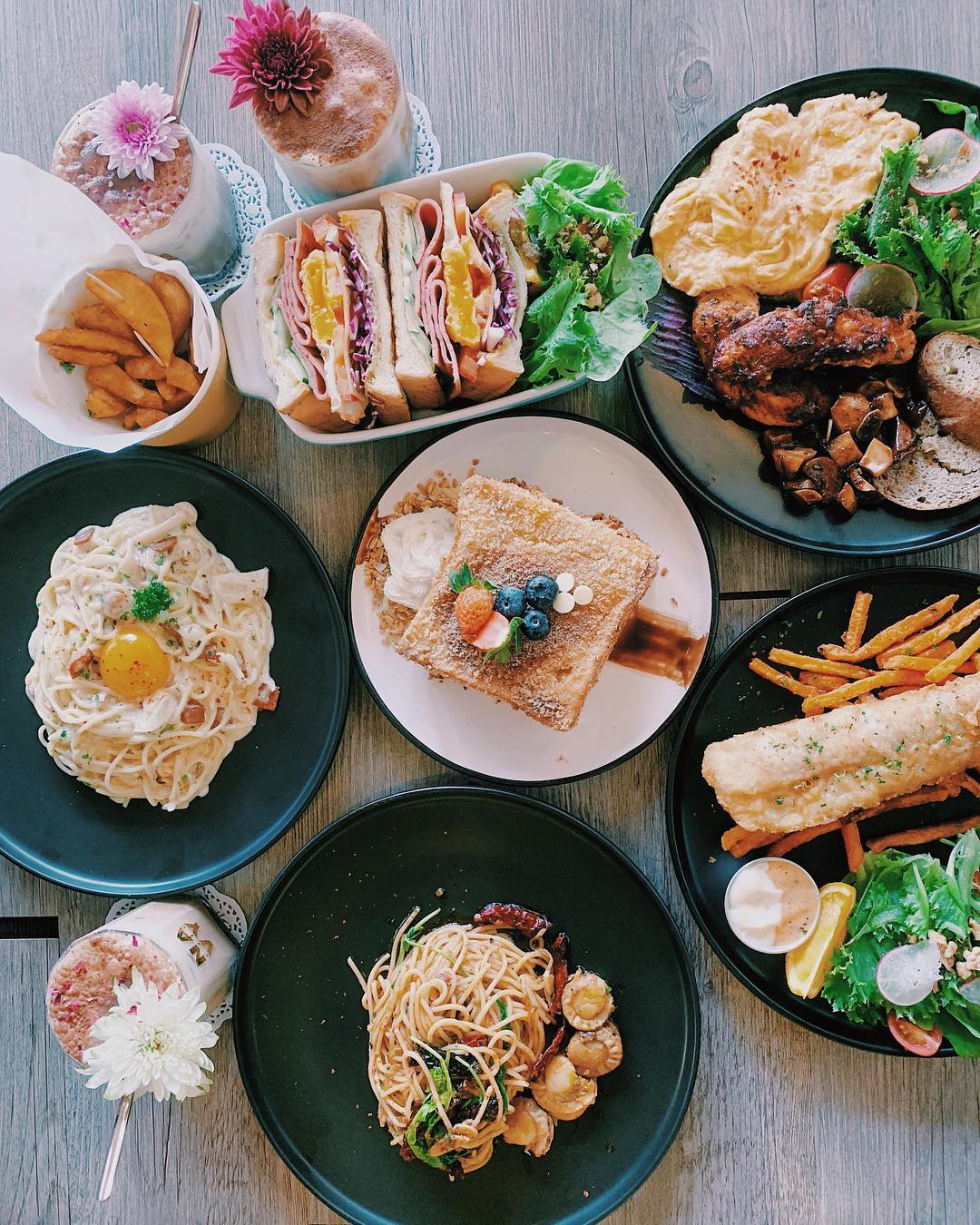 📍5, Jalan Hang Kasturi, 75200 Melaka
🕒9:00 AM – 5:00 PM (Closed on Monday)
List: Top 10 Most Instagrammable Cafes In Melaka
Finally, we've reached an end to the list of the Top 10 Most Instagrammable Cafes In Melaka. Did your favourite cafe make it to our list? Let us know in the comments! See y'all with more exciting content, bye!
Read also: Top 10 Cold Getaways In Malaysia To Escape The Heat
–
We would like to invite you to join our New Private Community Group! Here you are free to ask questions, share your love for food, and explore the Penang community! We will also regularly post about casual promos and latest findings.
Click on the button below and hunt good food with us today!