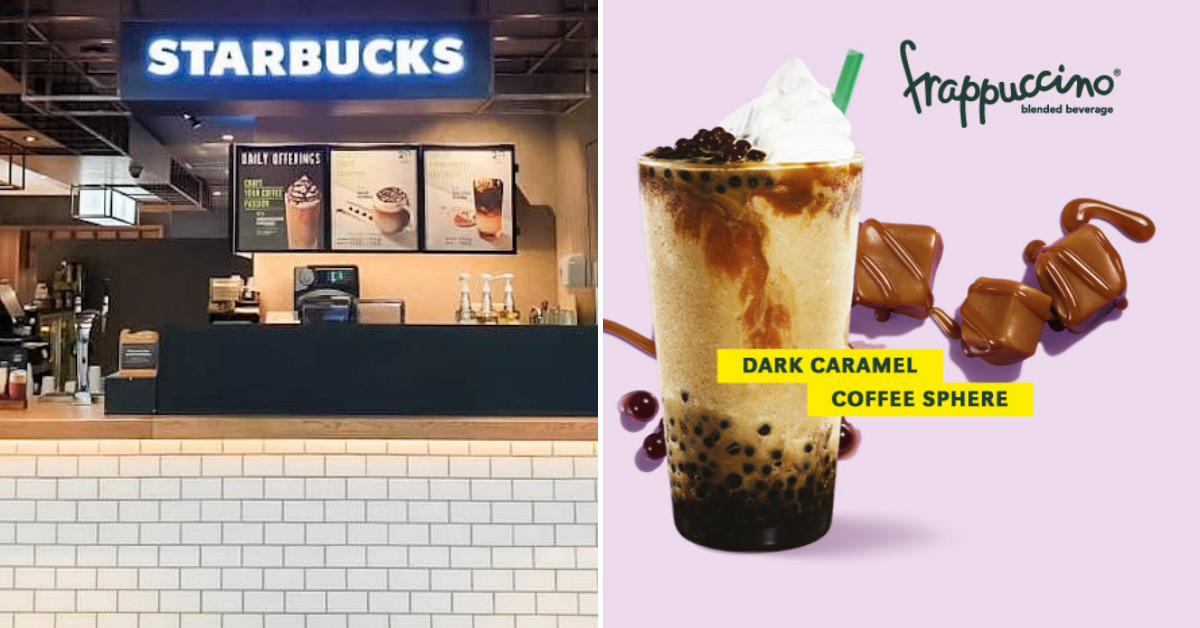 Hey, fam! We are back today with another news from Starbucks. As you all know, they drop new seasonal beverages almost every month. For the last drop, we were loving their Mixed Berry Frappuccino with Pomegranate Pearls. It was absolutely refreshing with the introduction of pearls. Well, they are going to continue having pearls as Starbucks Introduces New Frappuccinos With Aloe Vera & Pearls Toppings. 
Watermelon & Lychee Aloe and Dark Caramel Coffee Sphere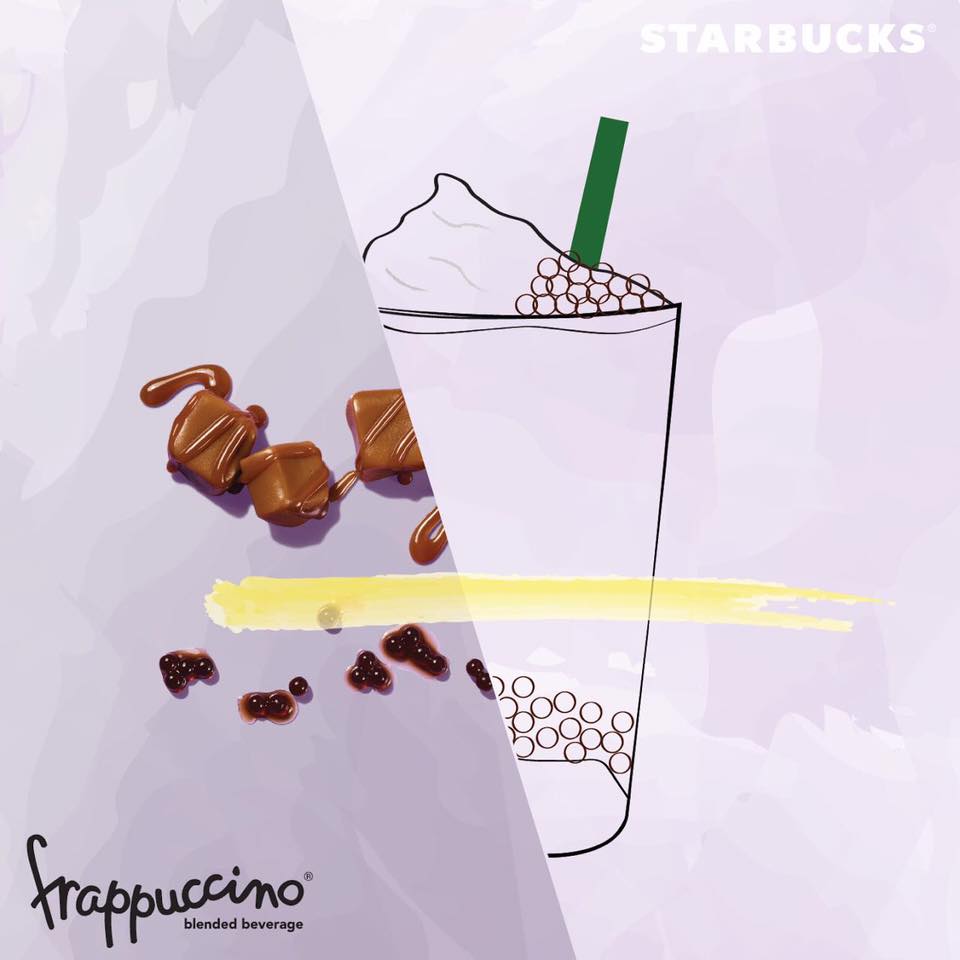 Announced on Starbucks official page, it has just released two new beverages. Netizens were very excited about the latest drop as it illustrates some pearls. A few days ago, the same beverages were announced for Starbucks Singapore. So, some of you guys put on your detective glasses and got the names right! Here, we are introducing Watermelon & Lychee Aloe and Dark Caramel Coffee Sphere!
We are kicking things off with Dark Caramel Coffee Sphere! The coffee-based beverage is made with signature Brazilian coffee. Then, it is blended with creamy milk and caramel sauce. What do we have next? Watermelon & Lychee Aloe! The refreshing beverage is a mixture of watermelon juice and chia seeds. It is nicely layered with sweet lychee aloe. Of course, the Frappuccinos are topped off with whipped cream.
What Is Your Pick At Starbucks?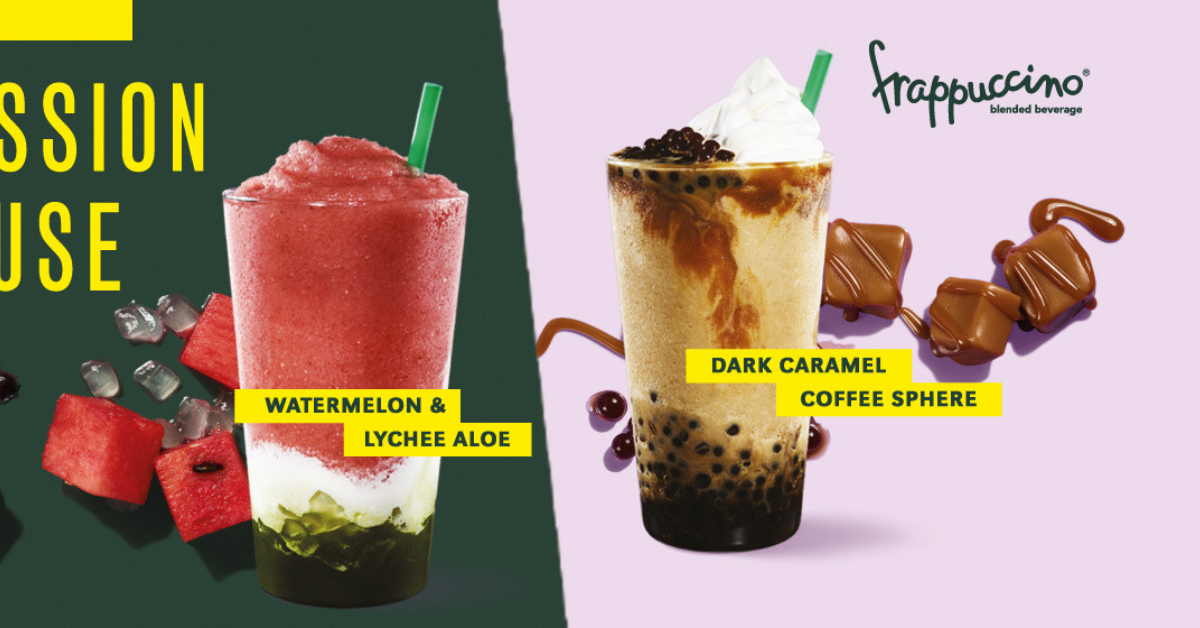 Honestly, we cannot get over the fact that Watermelon & Lychee Aloe is so pretty. We love the colour combinations that definitely screams summer. Absolutely perfect for Malaysian weather. What is your pick? Are you going to try out Watermelon & Lychee Aloe, or Dark Caramel Coffee Sphere? We have a feeling that the latter one is going to be pretty sweet. What do you think?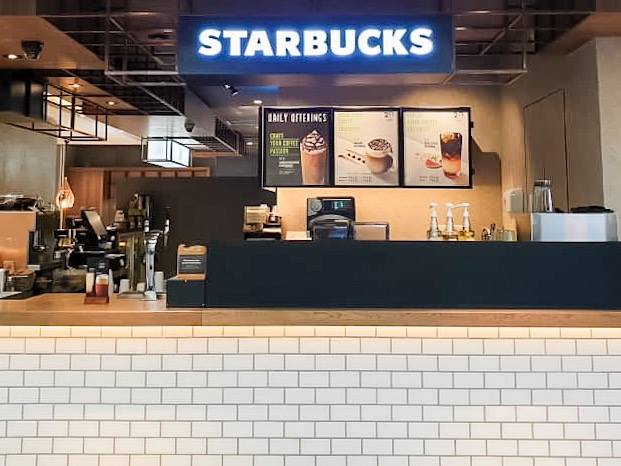 Apart from these two beverages, Starbucks Singapore also introduced Yuzu Honey Jelly Yogurt. We are hoping that it will be available for Malaysia too!
Read McDonald's Molten Chocolate Pie Will Launch in Malaysia on 6th of June!