10 Best Camping Sites In Malaysia From Luscious Rainforests To Beautiful Beaches
Time to pack your tents, nature's calling!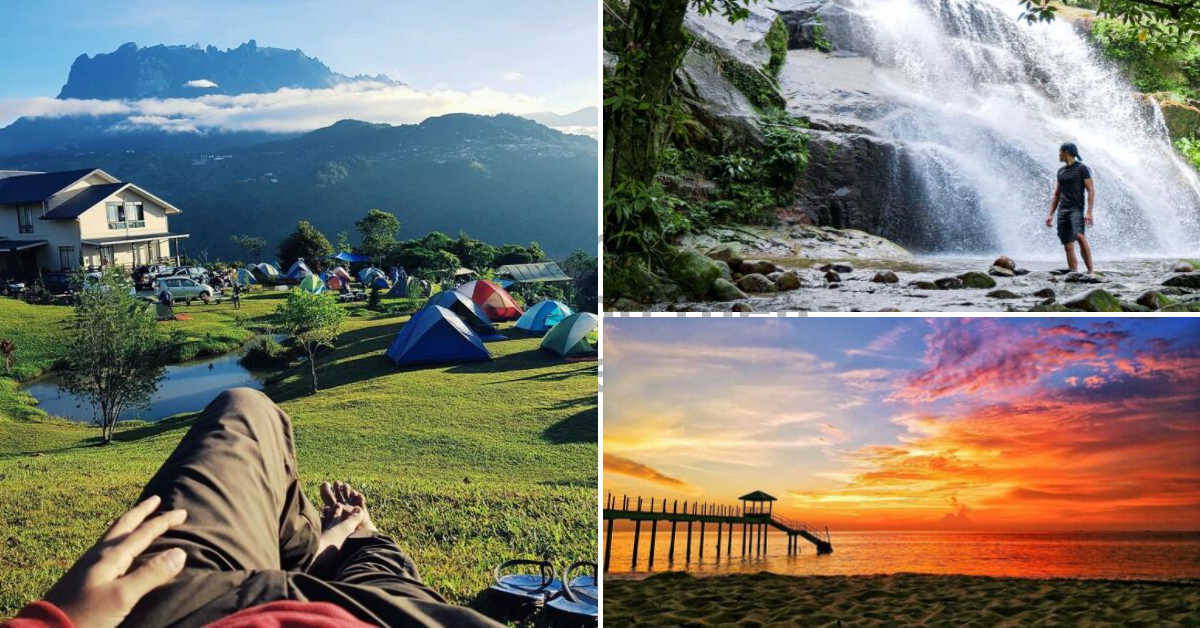 Nature's calling and they want you to put everything down and pack your tents. Time to get back to nature, where human belongs to originally. We all know how it gets when one works the ridiculous hours of 9-5 for five days a week, it can get a little overwhelming with all the workloads and expectations. Therefore, today we're inviting you to join us on a spontaneous camping trip that's going to be the best thing that has ever happened to you in a while. Hop in!
10 Best Camping Sites In Malaysia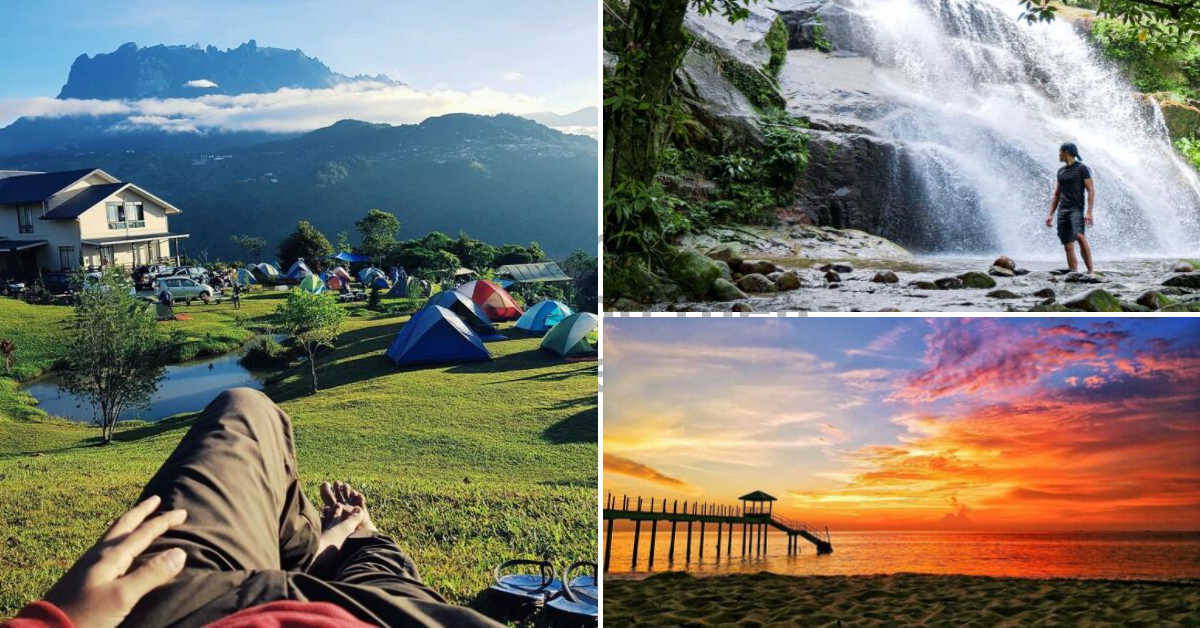 1. Hounon Ridge Farmstay & Camping @ Sabah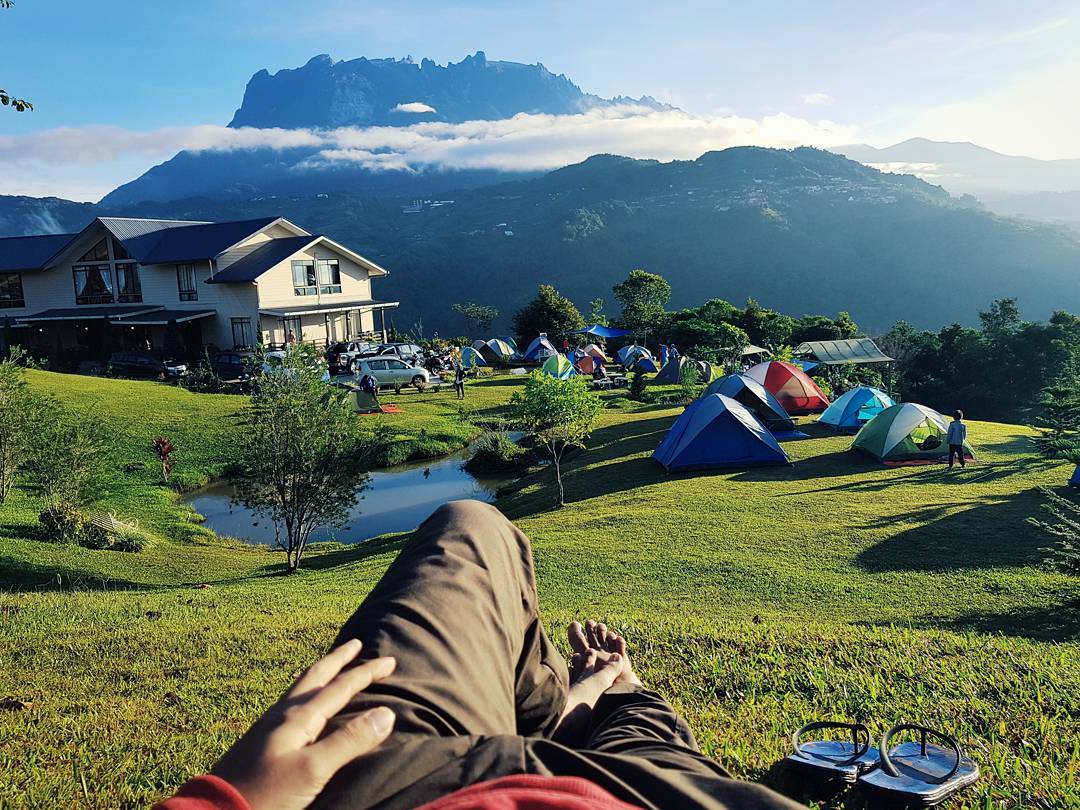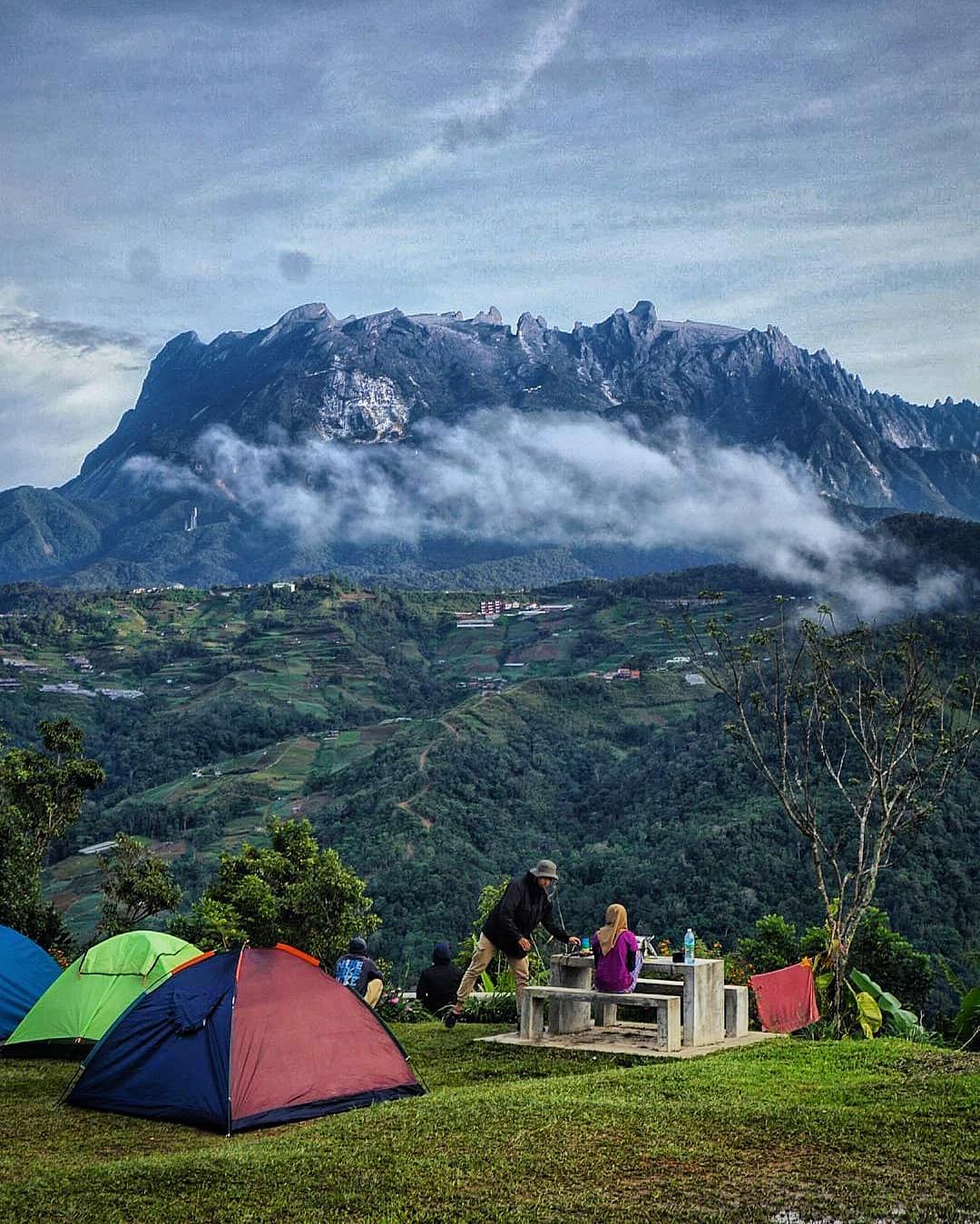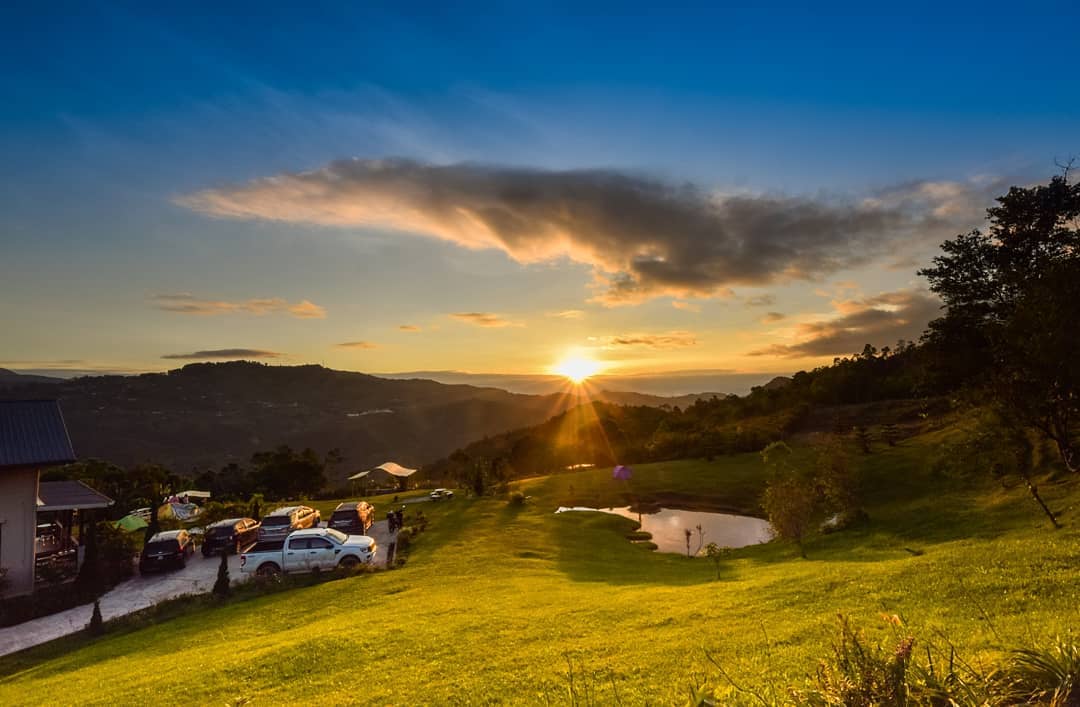 Located at Kampung Himbaan Bundu Tuhan, 36 minutes drive from Kundasang town, beware that the road leading to the site is quite steep and narrow. Be particularly alert when driving and watch out for animals by the side of the road. But, the scenic view of the majestic Mount Kinabalu in the background will make every mile travelled worth it. The best part? It has got to be waking up to the most beautiful sunrise you've ever seen in your life, stretched out over the luscious greens in front of you. Not to mention, this site is perfect for a family vacation because of its ample space!
📍 Kg. Himbaan, Bundu Tuhan, 89308 Ranau, Sabah.
📞 013-850 6463
2. Polumpung Melangkap @ Sabah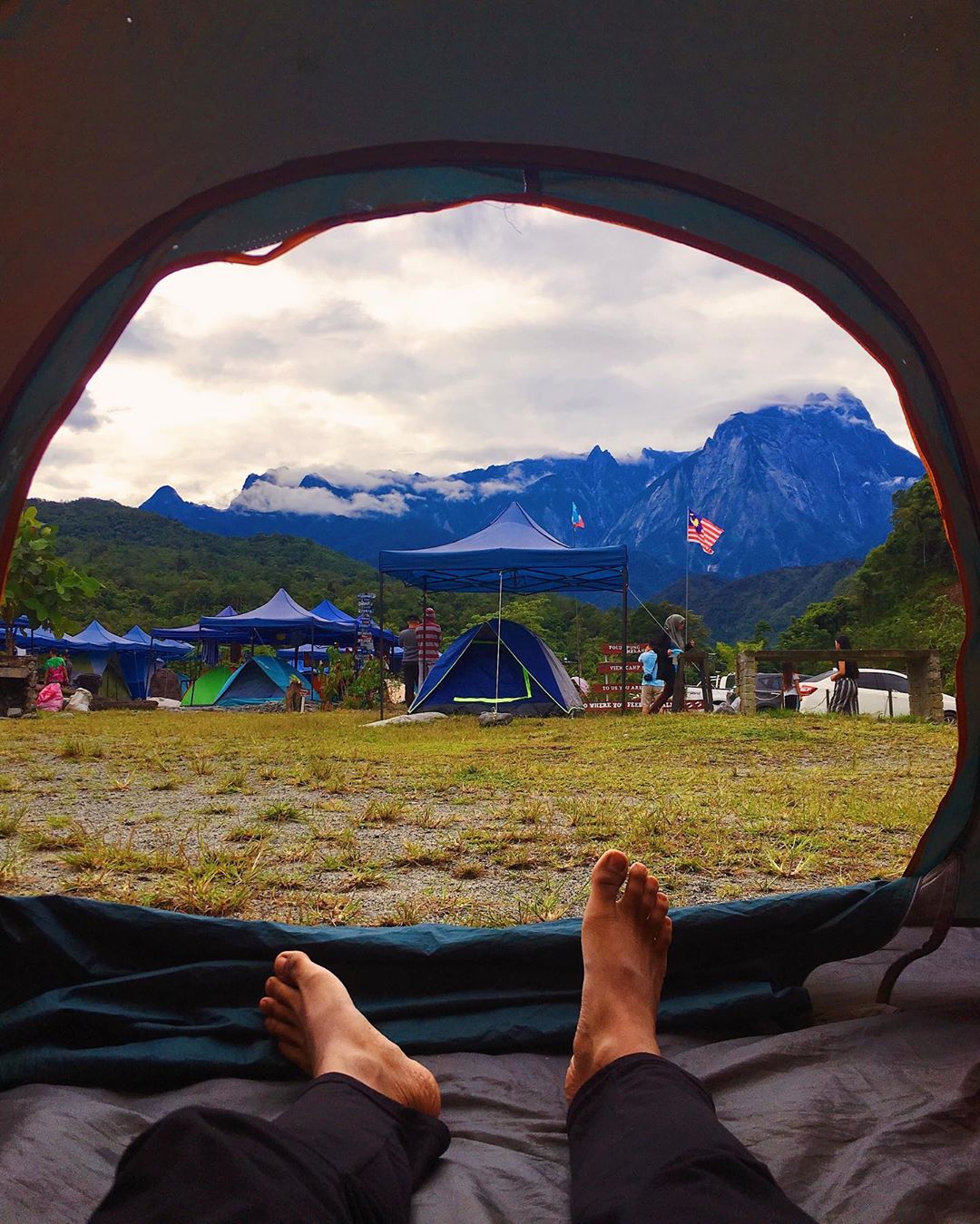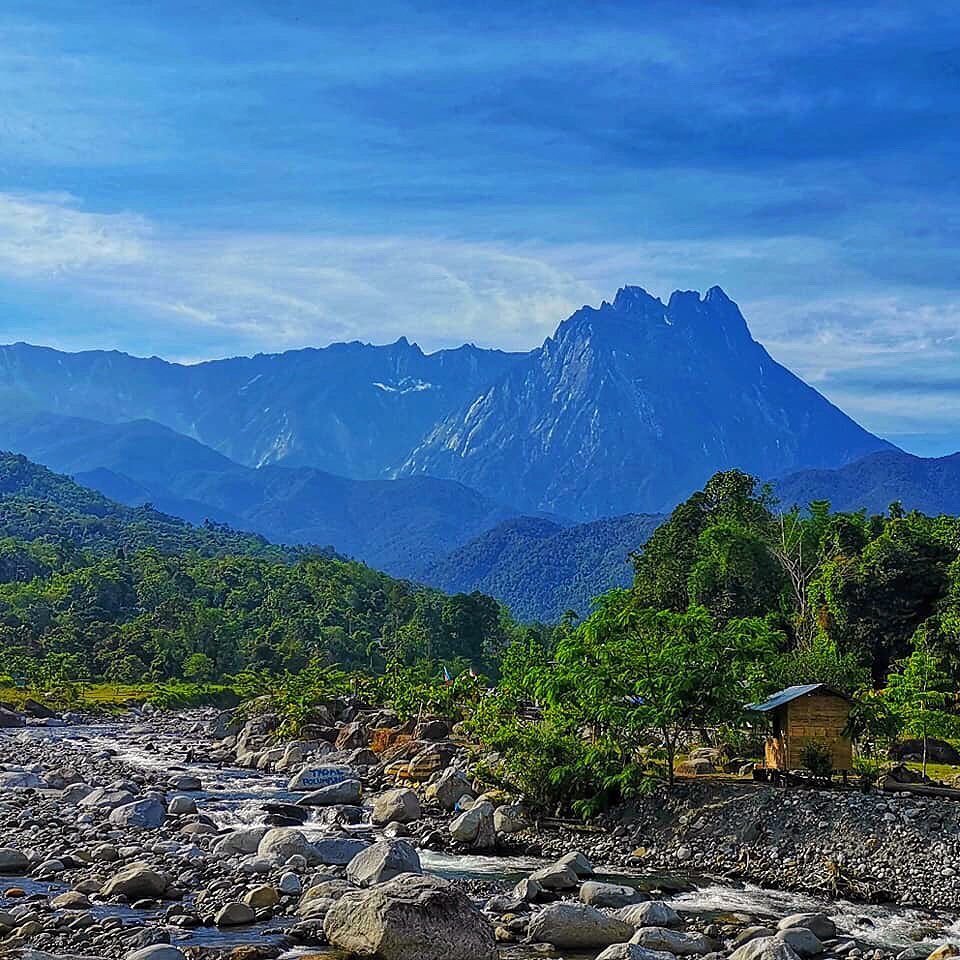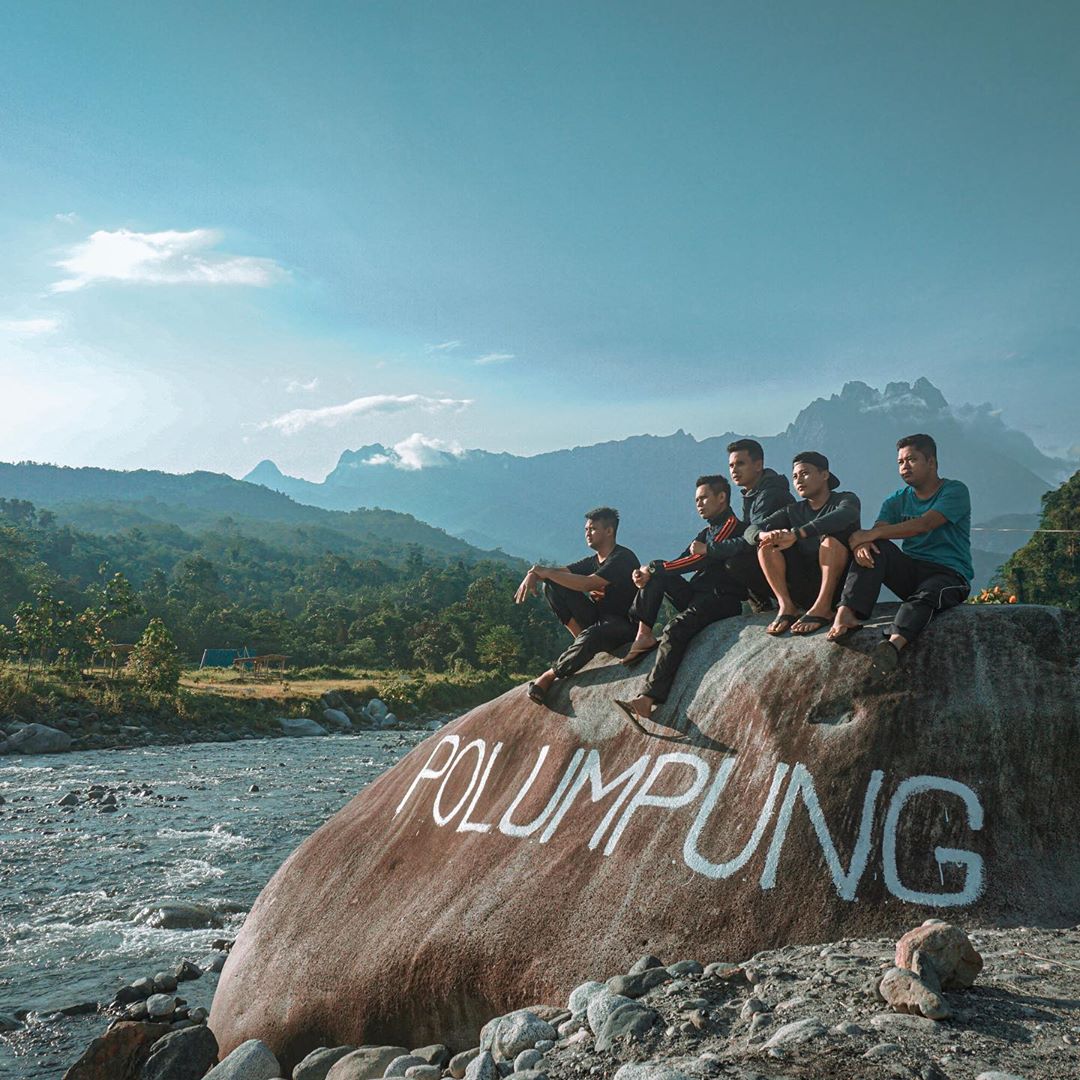 Another spot where you can stare at the beauty of the Mount Kinabalu all you want is nowhere else but at Polumpung Melangkap located just an hour and 18 minutes drive away from Kota Kinabalu city. A family-friendly spot set against a New Zealand-ish backdrop with enchanting running waters of the river and also a jaw-dropping view of Mount Kinabalu. Dive into the crystal clear waters and happy splashing!
📍 Sabah Kg. Melangkap Baru, 89158 Kota Belud, Sabah.
📞 014-650 4122
3. Sungai Congkak Recreational Forest @ Selangor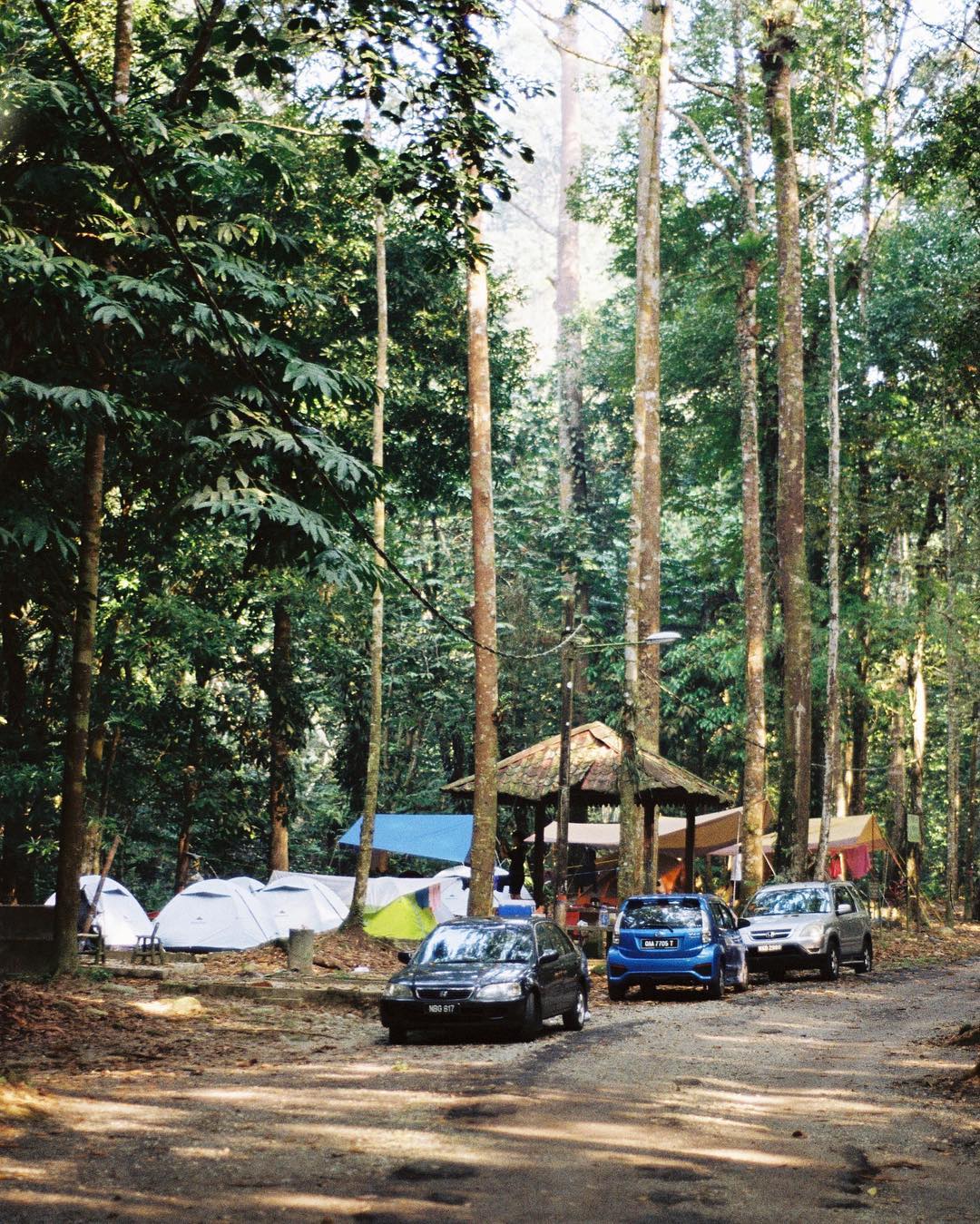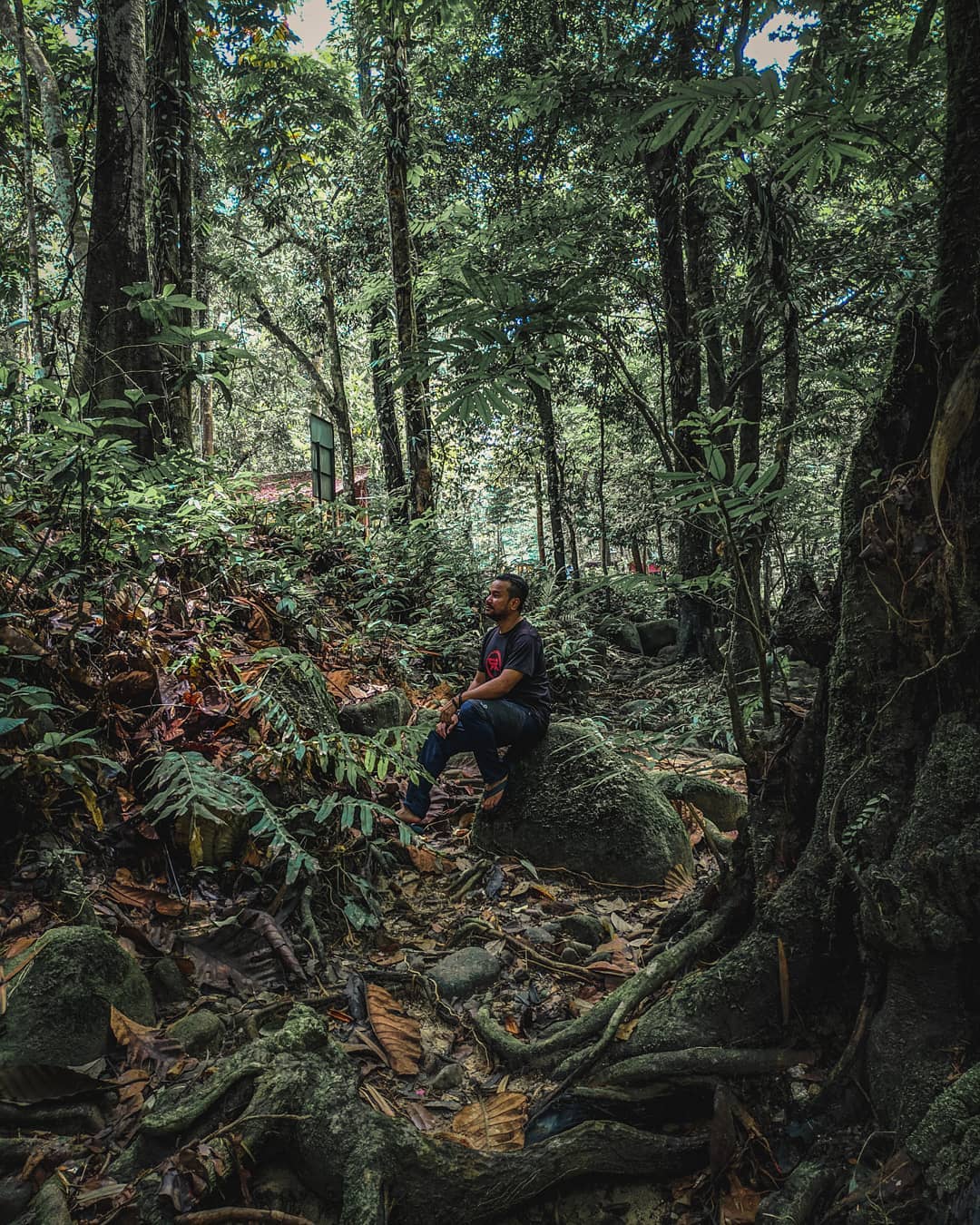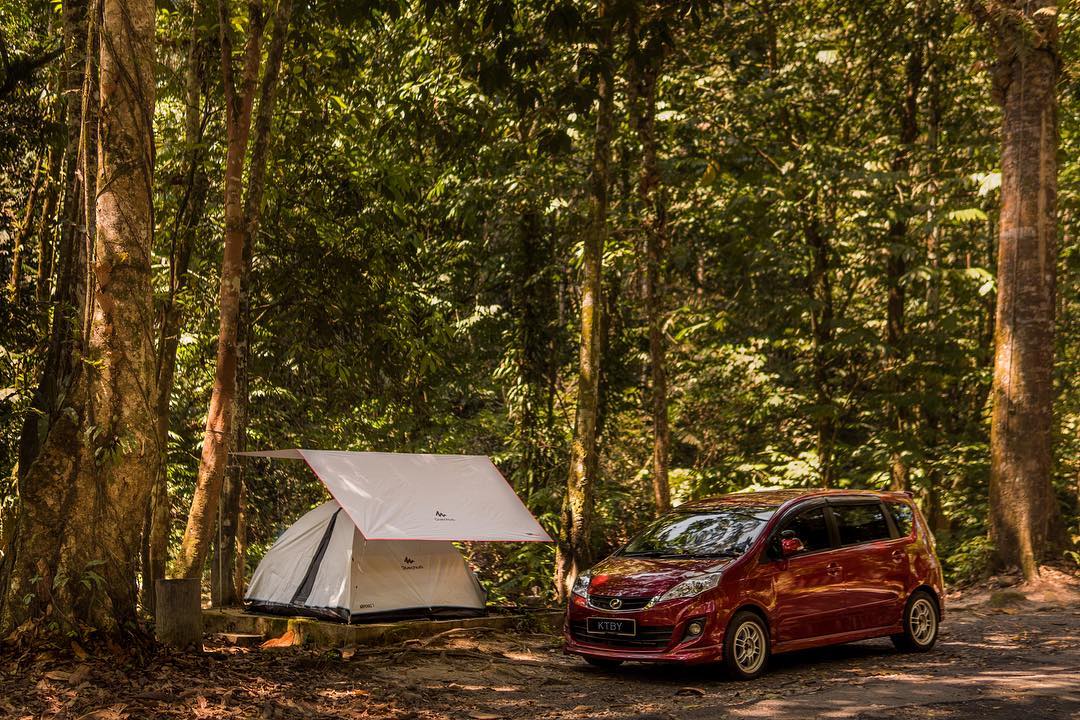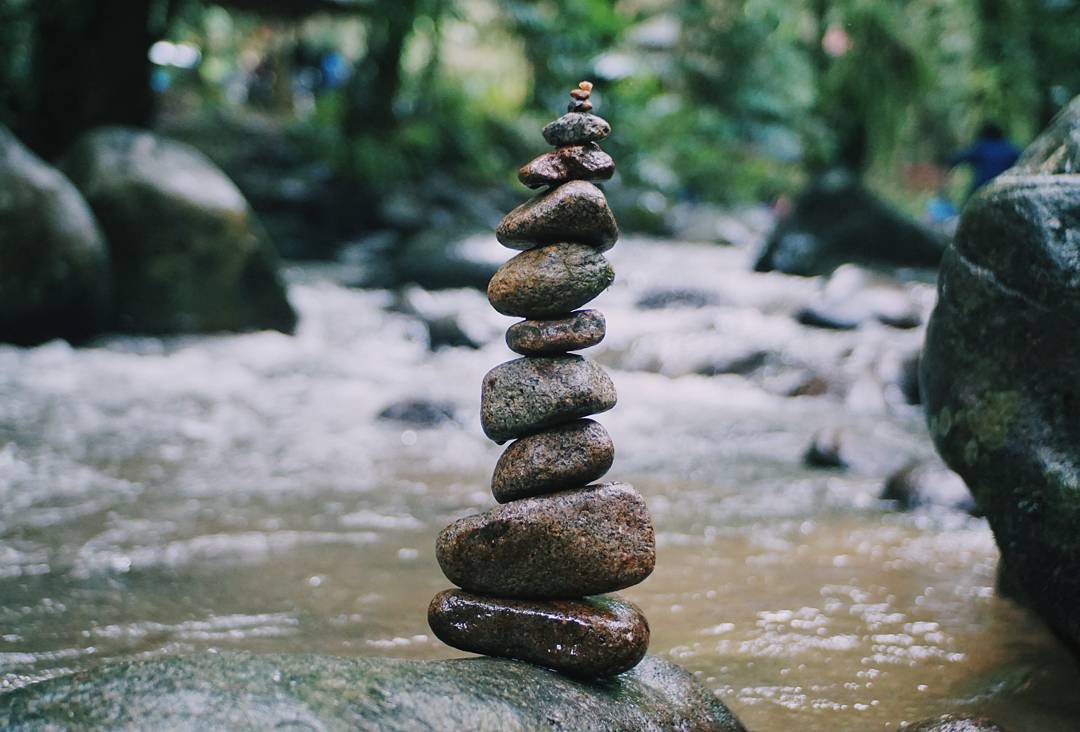 If you'd rather be surrounded with luscious greens, tall canopies and emerald leaves, we feel you. Nature's rewarding when one's willing to wait upon the wonders the forest has to offer. From the dripping of dew waters in the morning, rushing river to the glow illuminating the barks of the trees, those are what truly make a good camping trip. Do we still need to say more?
📍 43100, Hulu Langat, Selangor.
📞 013-225 4803
4. Jerangkang Waterfalls @ Pahang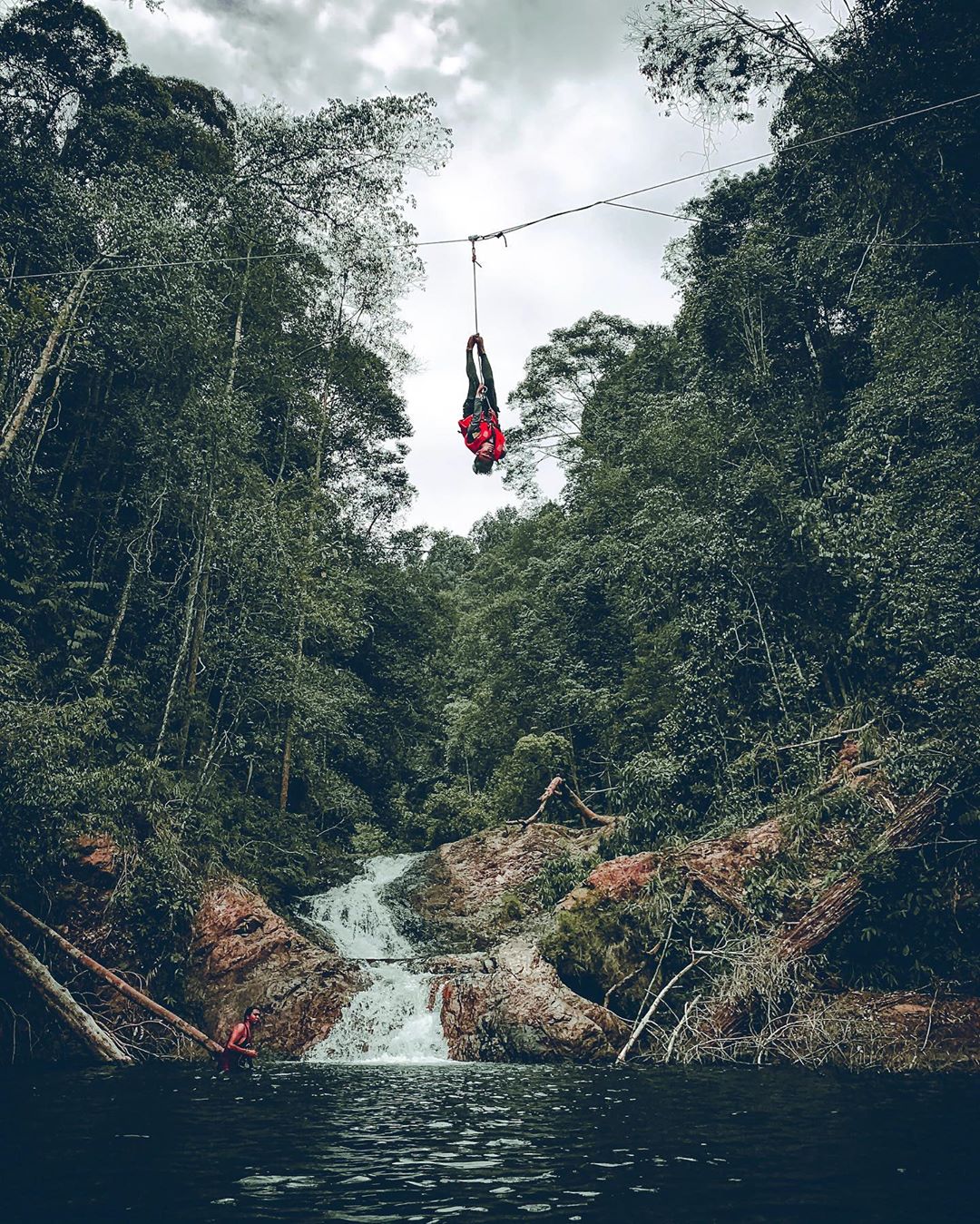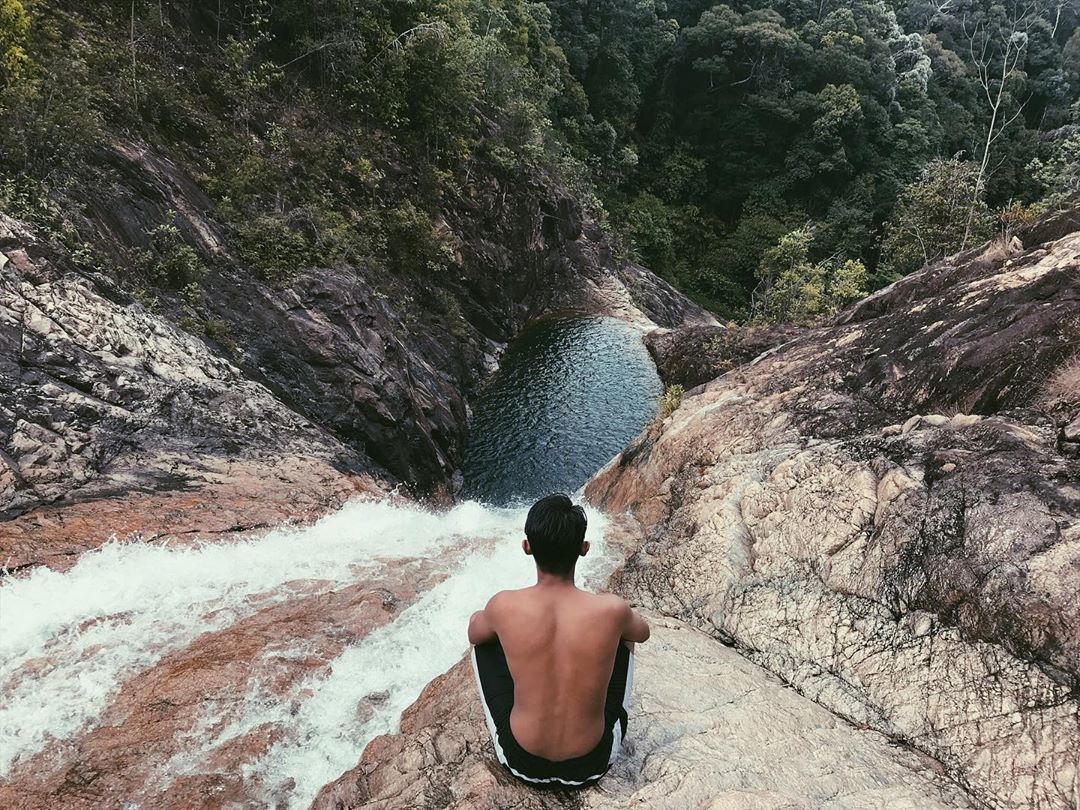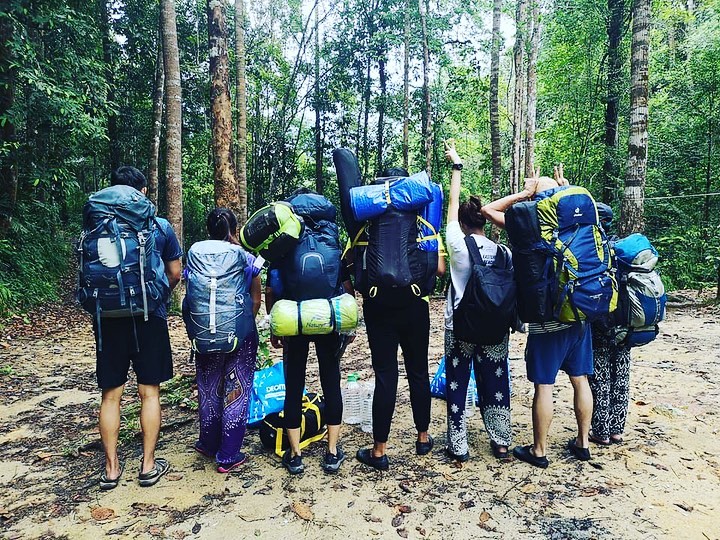 Imagine opening up your eyes in the morning to a stunning waterfall and hearing the soothing sound of rushing waters. A thousand yes from us, please! Moreover, being so close to nature and constantly surrounded by the ever life-giving trees are very rejuvenating for the humans' mind, body and spirit. Definitely a great help to get you back in shape for the far-more challenging days that are coming. For now, let's just jump in!
📍 C185, 26300 Kuantan, Pahang.
📞 019-659 3626
5. Rainforest Tree House @ Johor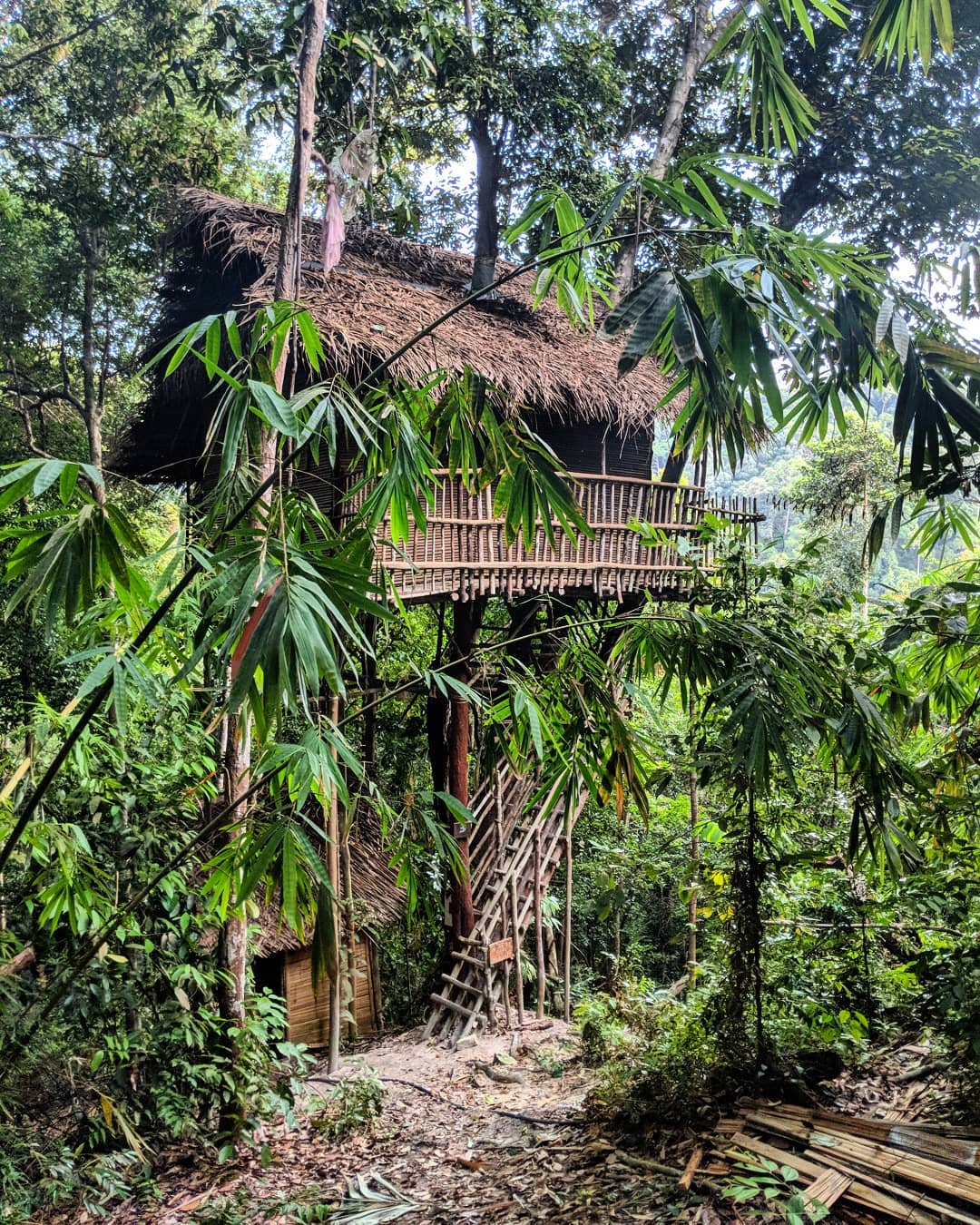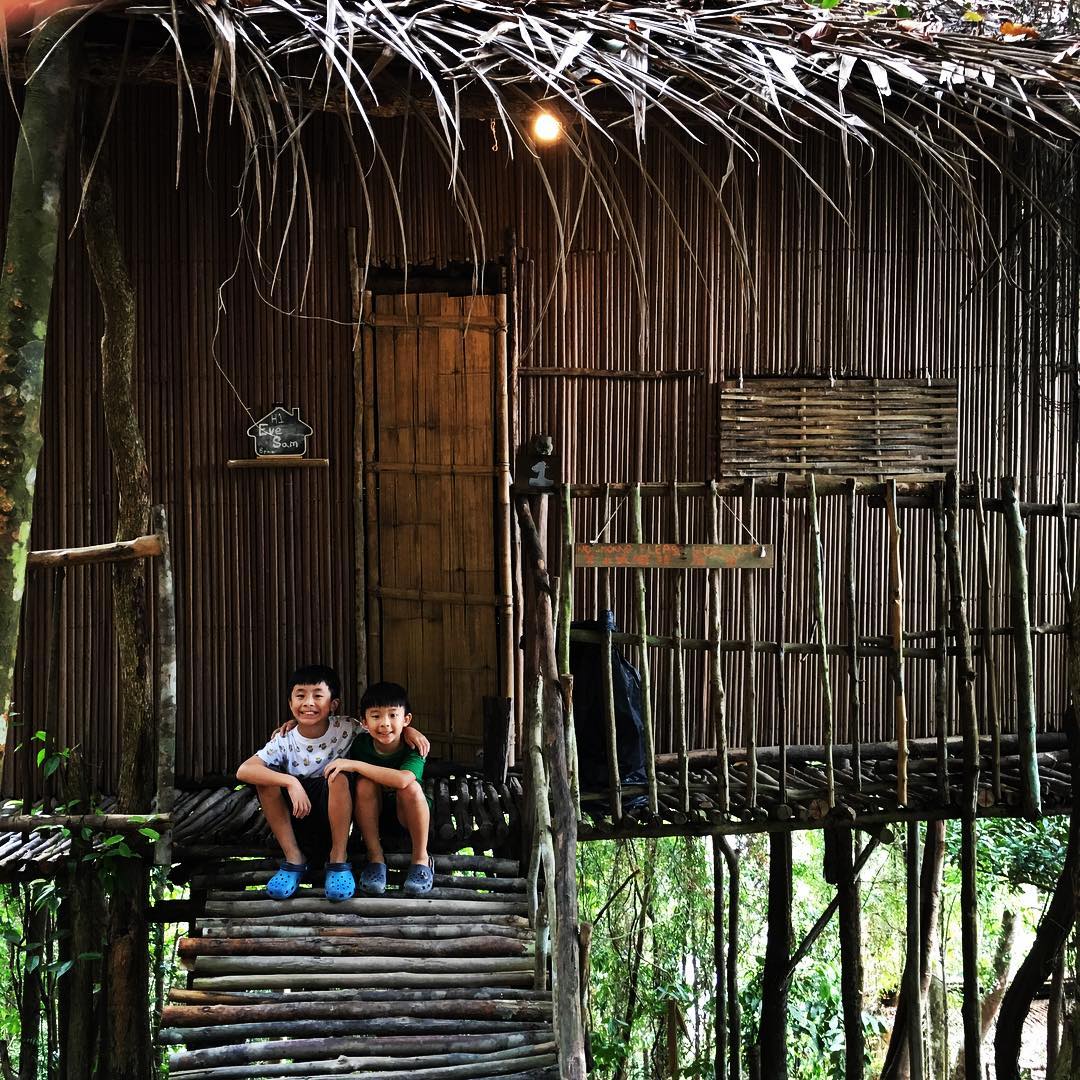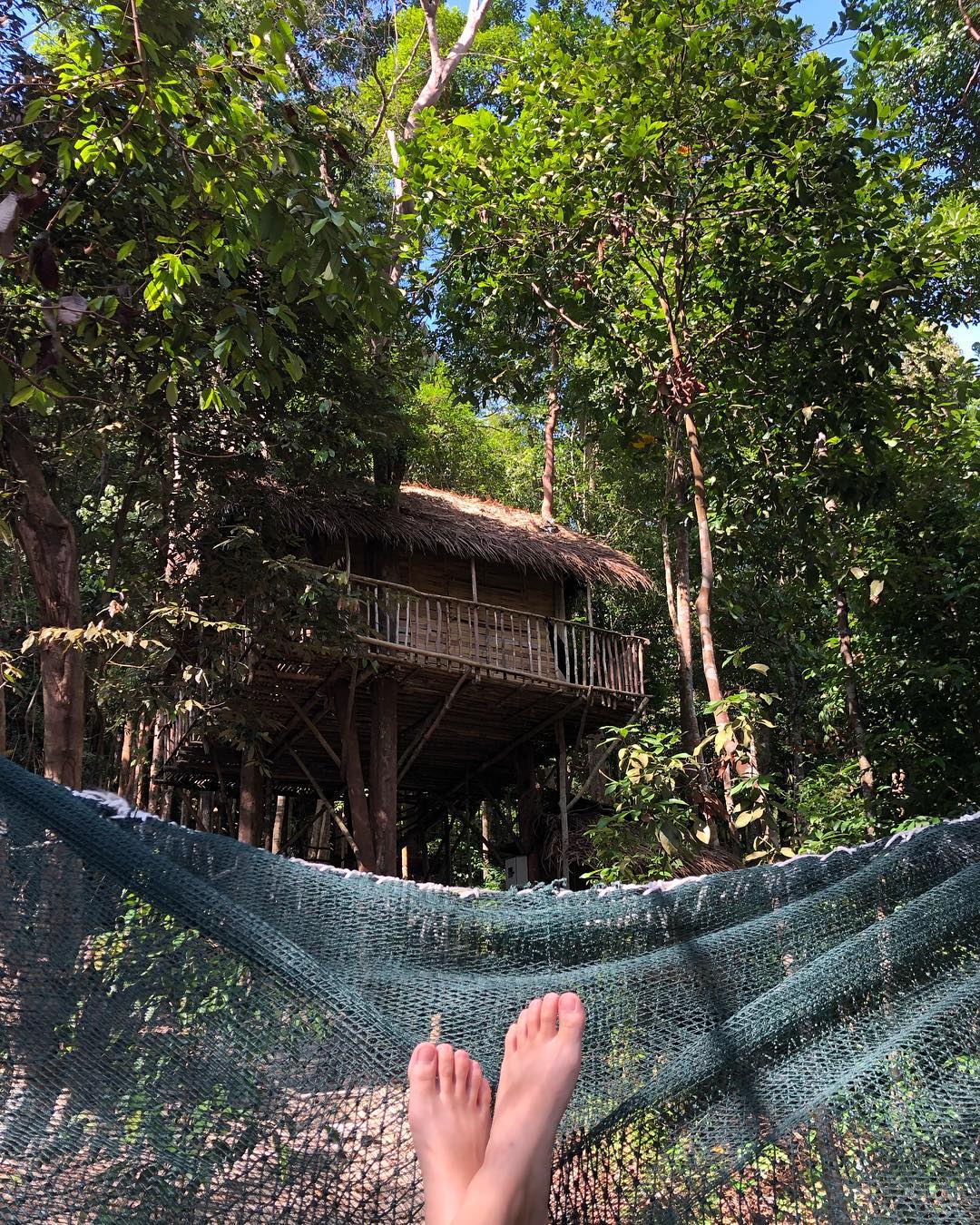 Has it always been your dream growing up to one day realise your fantasy of living in a treehouse? Daydream no more, at Rainforest Tree House, you can do just that. Malaysia is known for its tropical beauty and you'd definitely want to spend a few nights here. Furthermore, be sure you catch the mesmerizing sunset view from the treehouse. The idea of wasting the day away with a good book at the hammock sounds pretty inviting to us too!
📍 Gunung Pulai, Taman Gunung Pulai, 81000 Kulai, Johor.
📞 012-930 9914
6. Lubuk Mecu Waterfall and Lata Medang Waterfall @ Selangor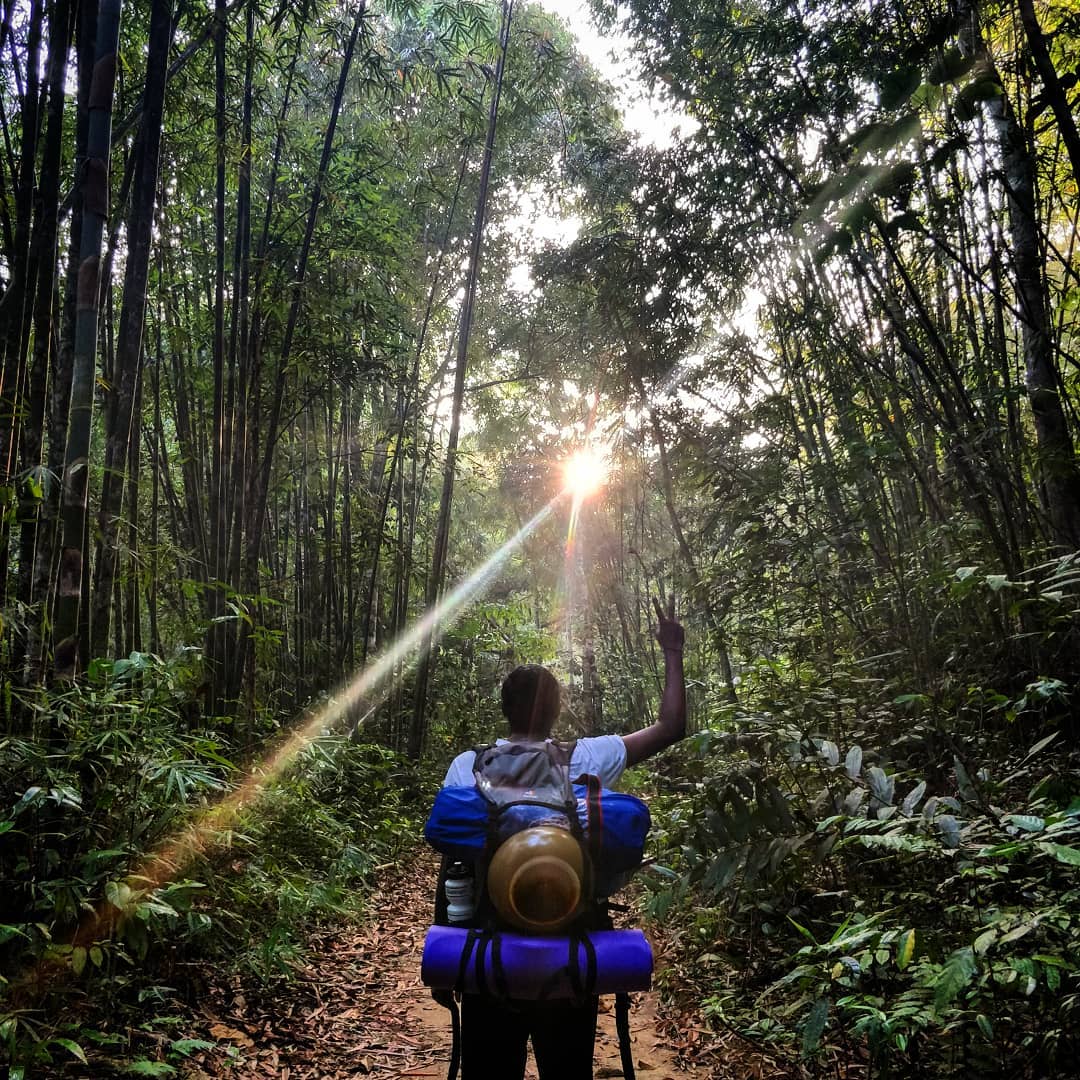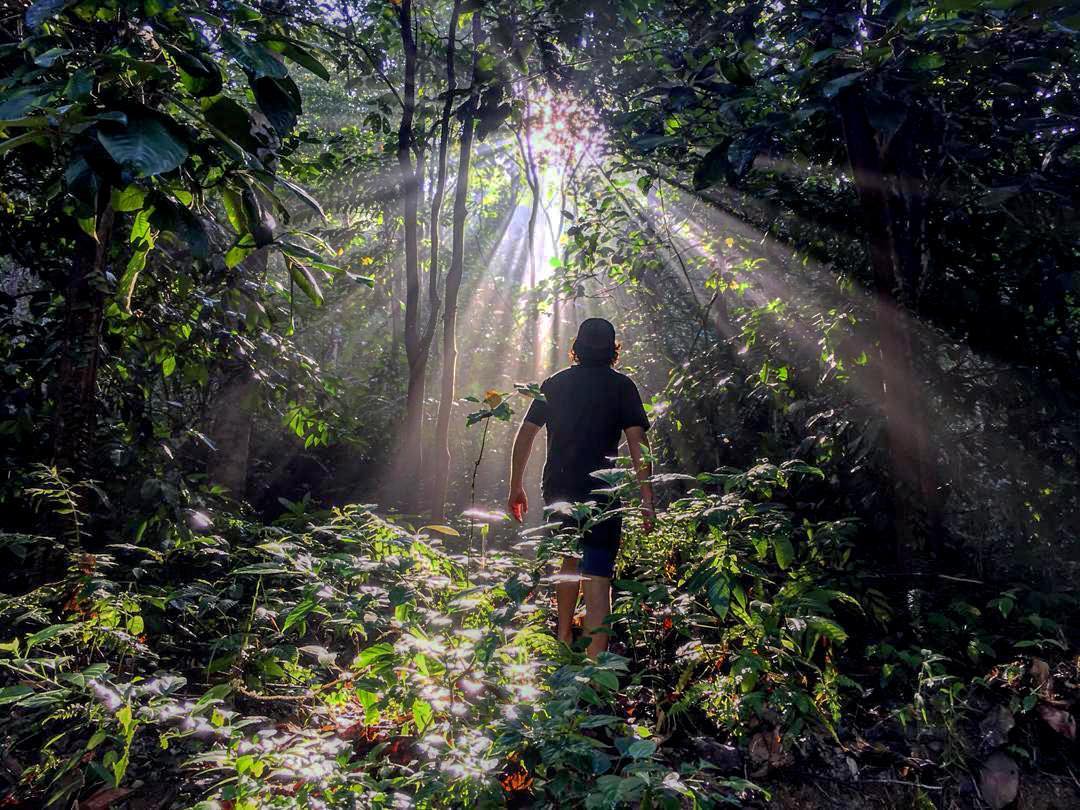 Make this place your next destination if you're a fan of both hiking and camping. In addition, both waterfalls are close but each with its distinguishable and unique selling points. Start your hike from Kampung Pertak to Lubuk Mecu Waterfall, have a swim and then proceed to stay the night. The following day, carry on to Lata Merdang Waterfall. Not only does it have an impressive flow but quite the majestic rocky cliffs too.
📍 55, 44000, Selangor.
📞 016-660 1876
7. Cabana Retreat @ Sabah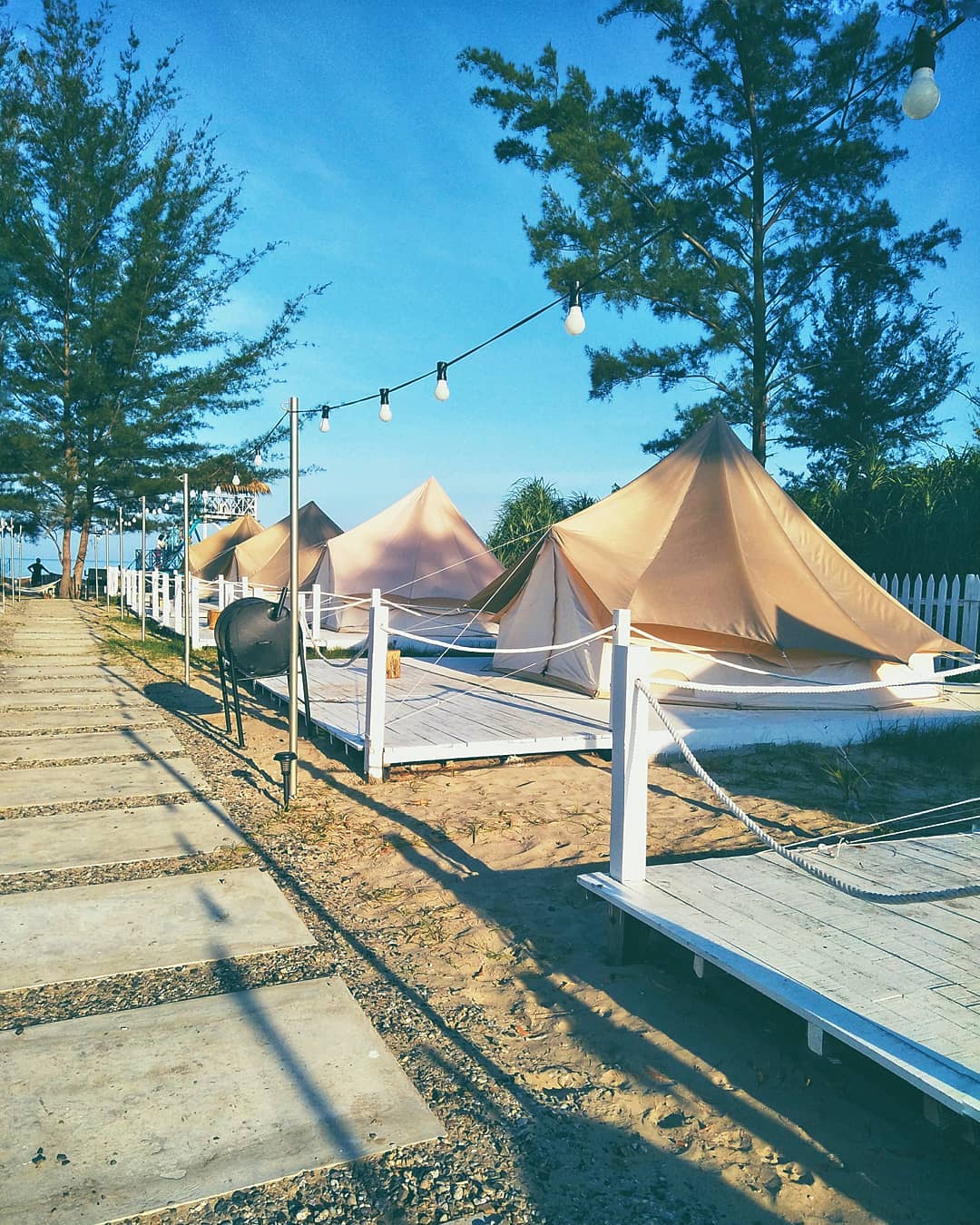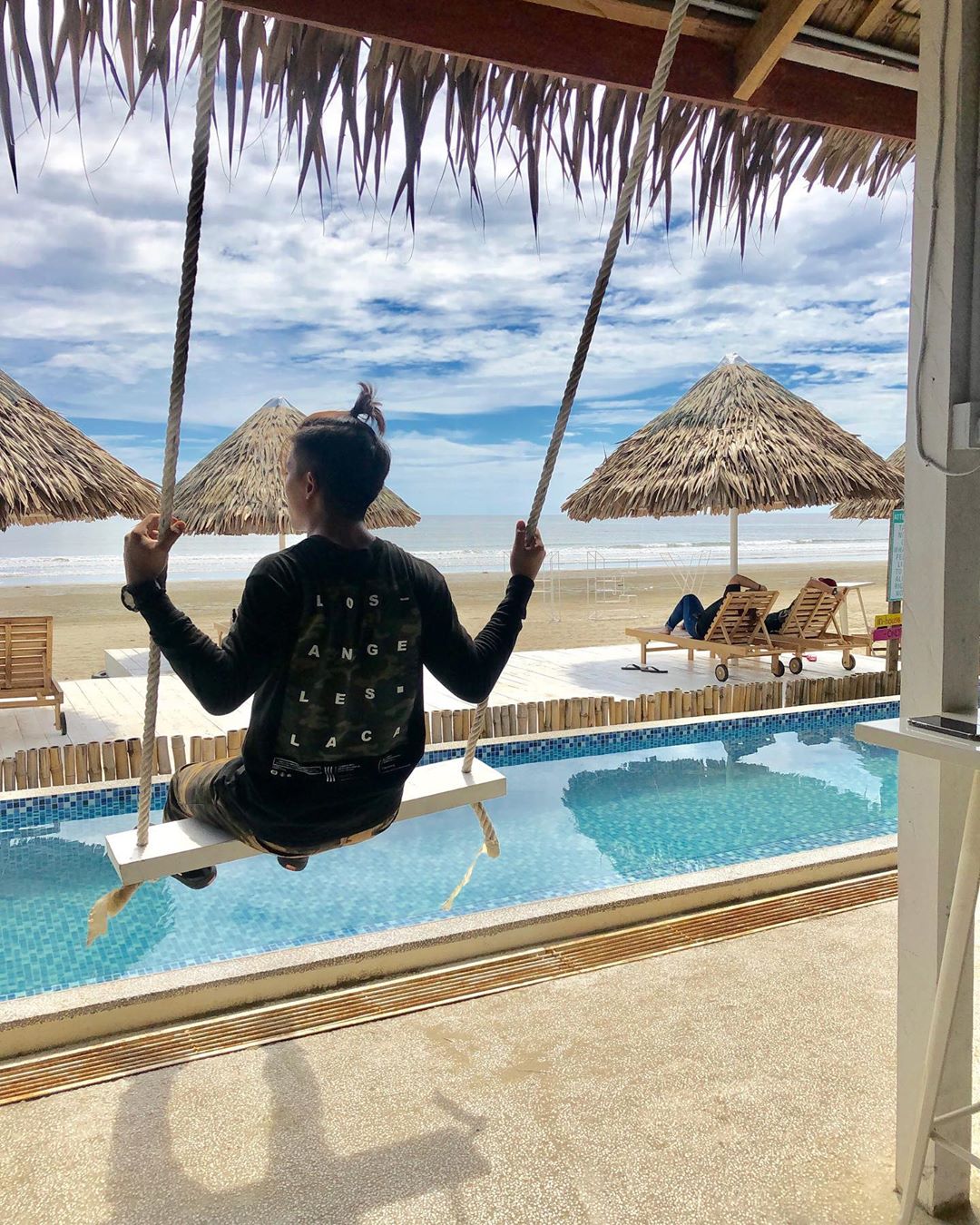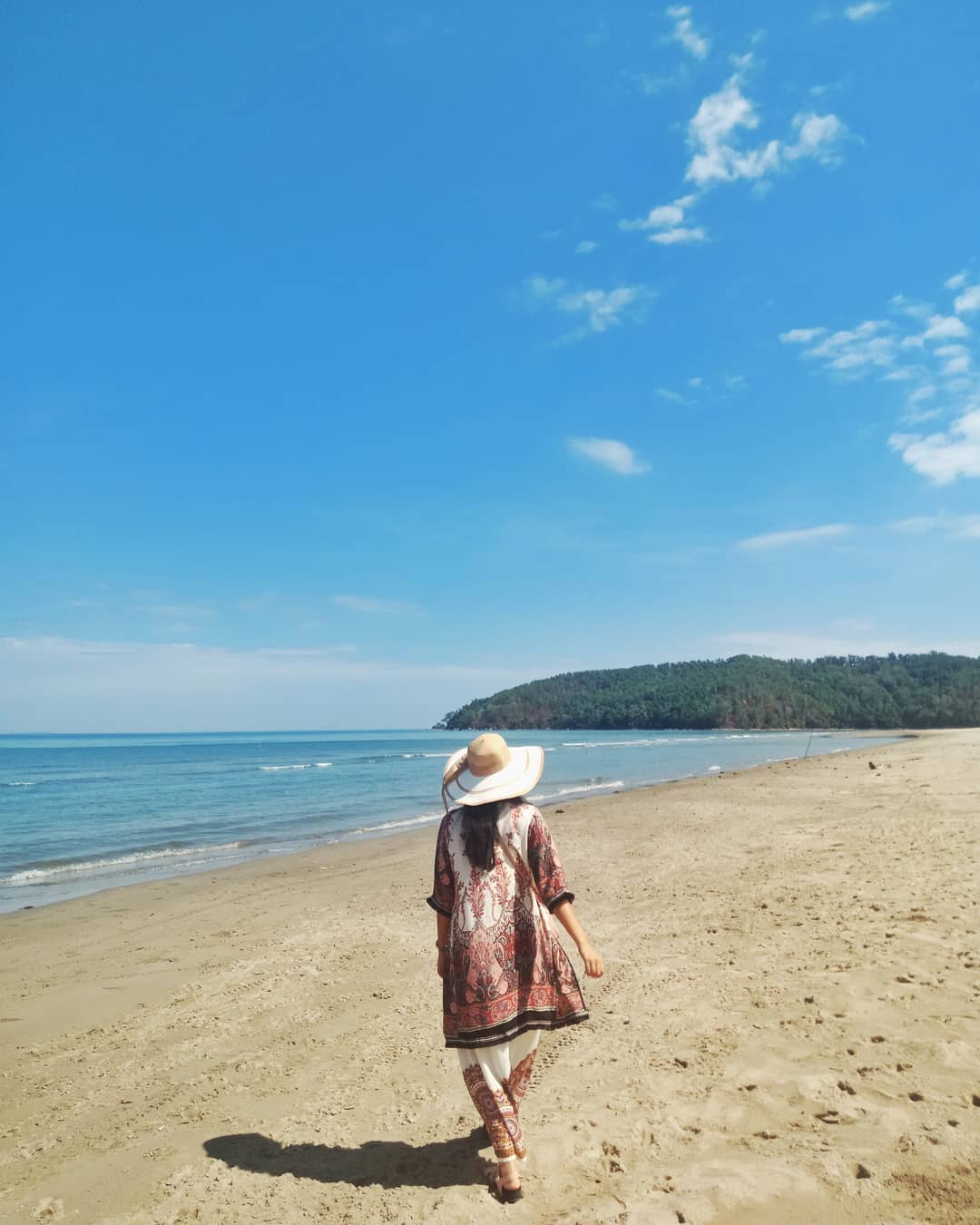 A slightly fancier camping site, but we're not complaining though. Who says you can't enjoy a comfortable and luxurious stay just because you choose to camp? Both of that goes hand in hand, thanks to Cabana Retreat. In addition to the ample space for you to chill around, they too offer the thrill-seekers some fun with the available ATVs. In a nutshell, a vacation will never be boring with them!
📍 89150, Kota Belud, Sabah.
📞 013-885 0903
8. Sungai Pauh Camp Site @ Pahang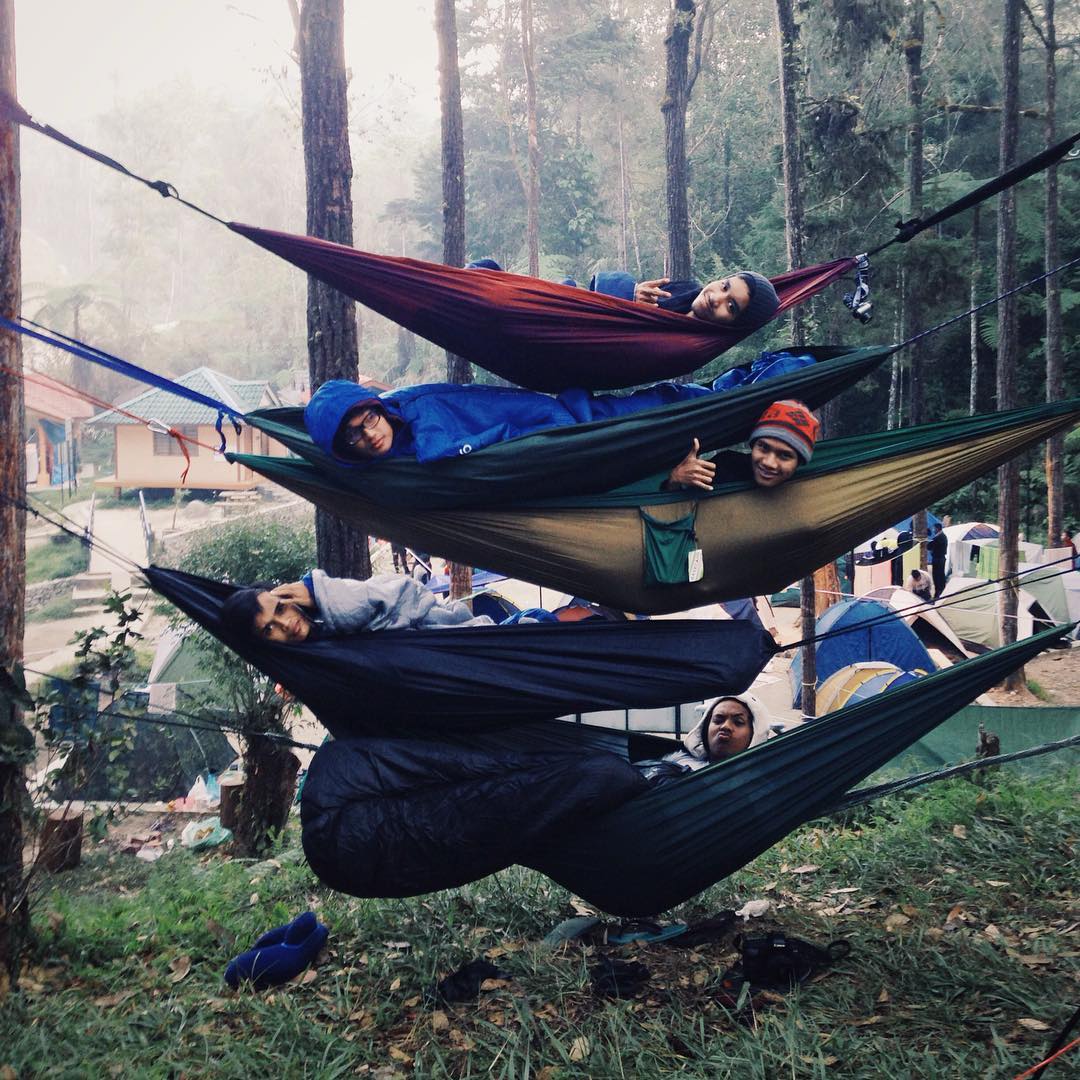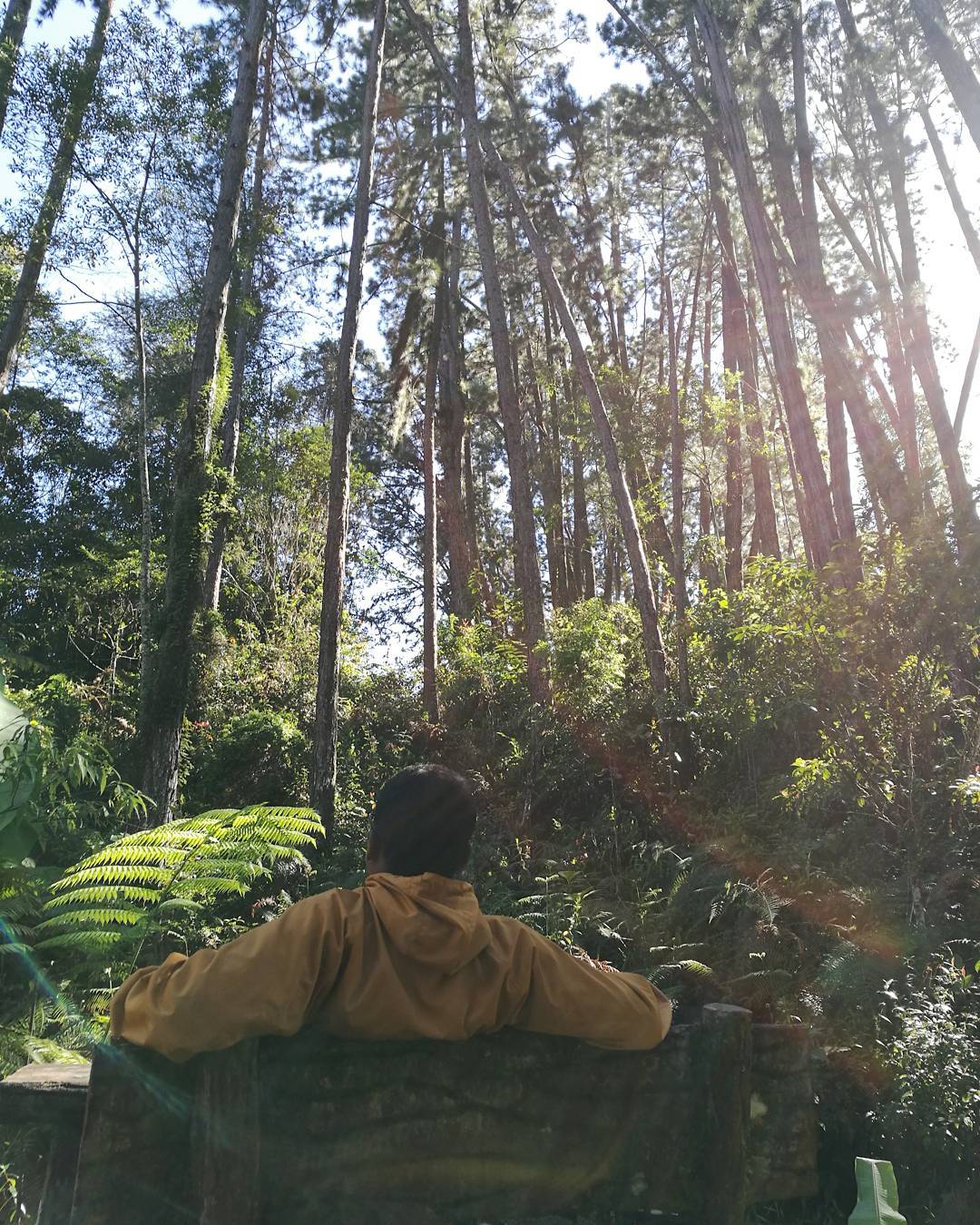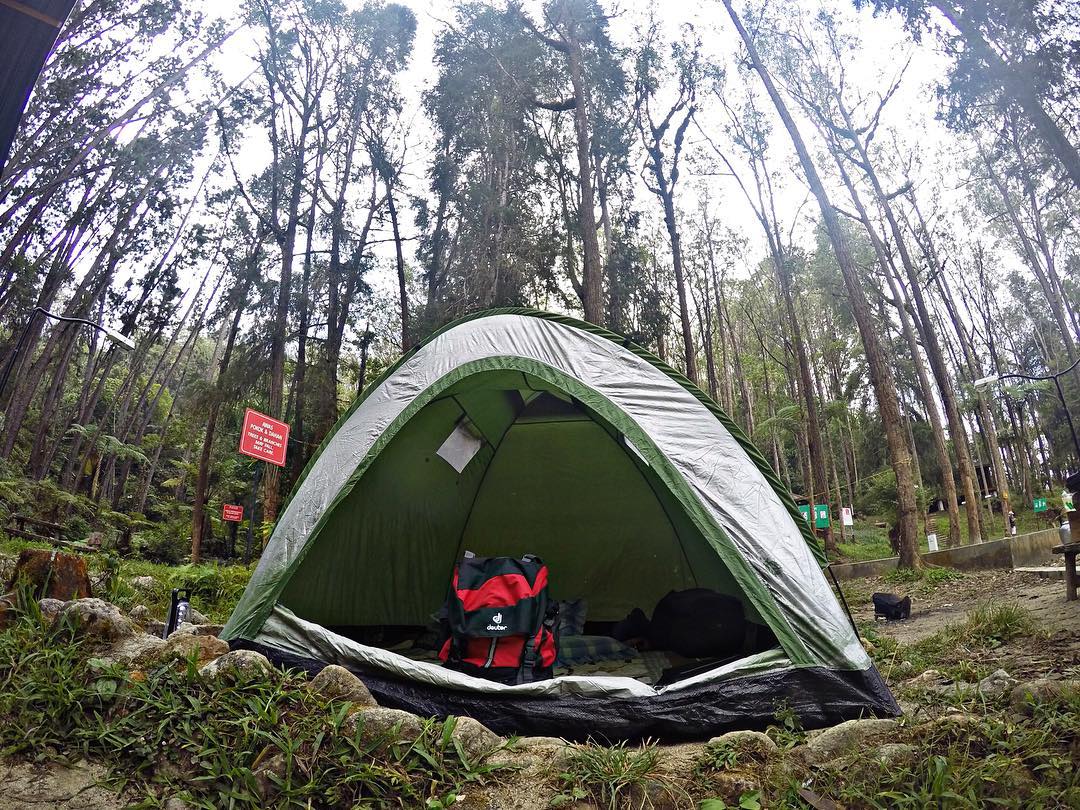 Camping in the mountain is something everyone needs to experience at least once in a lifetime, a pump of fresh air accompanied by cool weather of highland can only ever do good to your body. Not to mention, hiking through the jungle trails in Tanah Rata, you'll find charming tea plantations and strawberry farms along the way. Before you embark, please make sure you bring enough clothes and jackets to keep you warm from the freezing cold. Happy camping!
📍 Tanah Rata, 39000 Tanah Rata, Pahang.
📞 05-491 1384
9. Kenong Rimba Park @ Pahang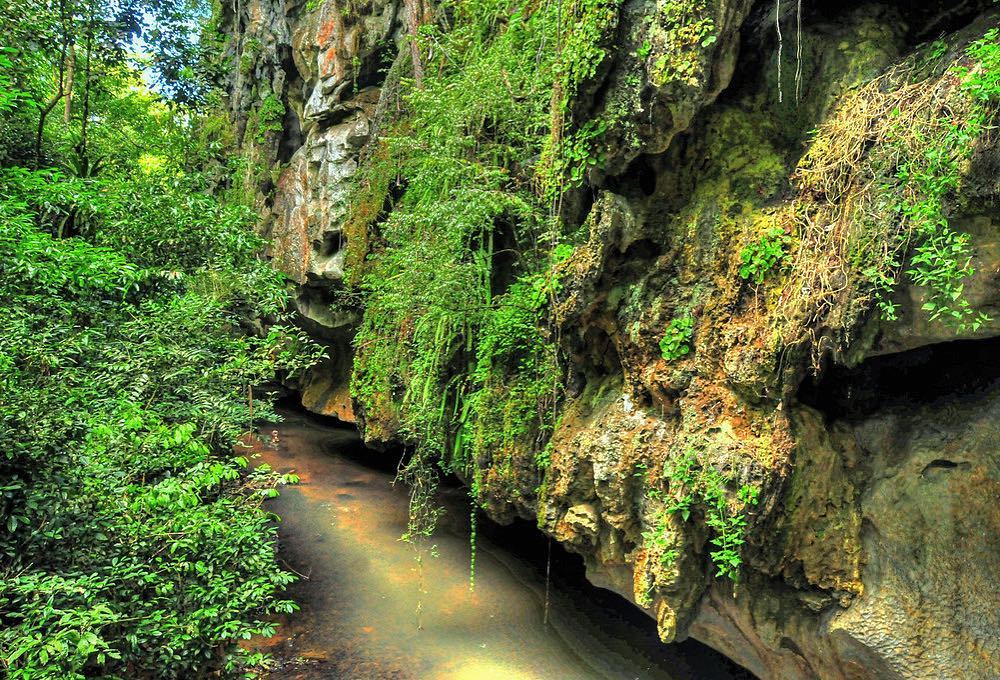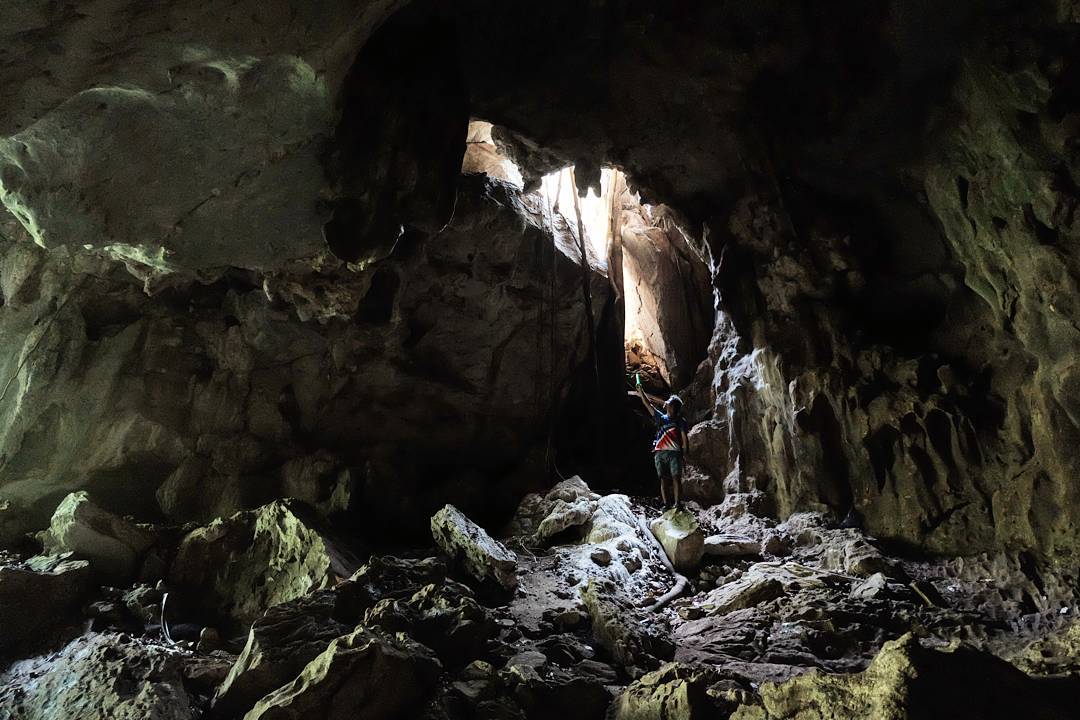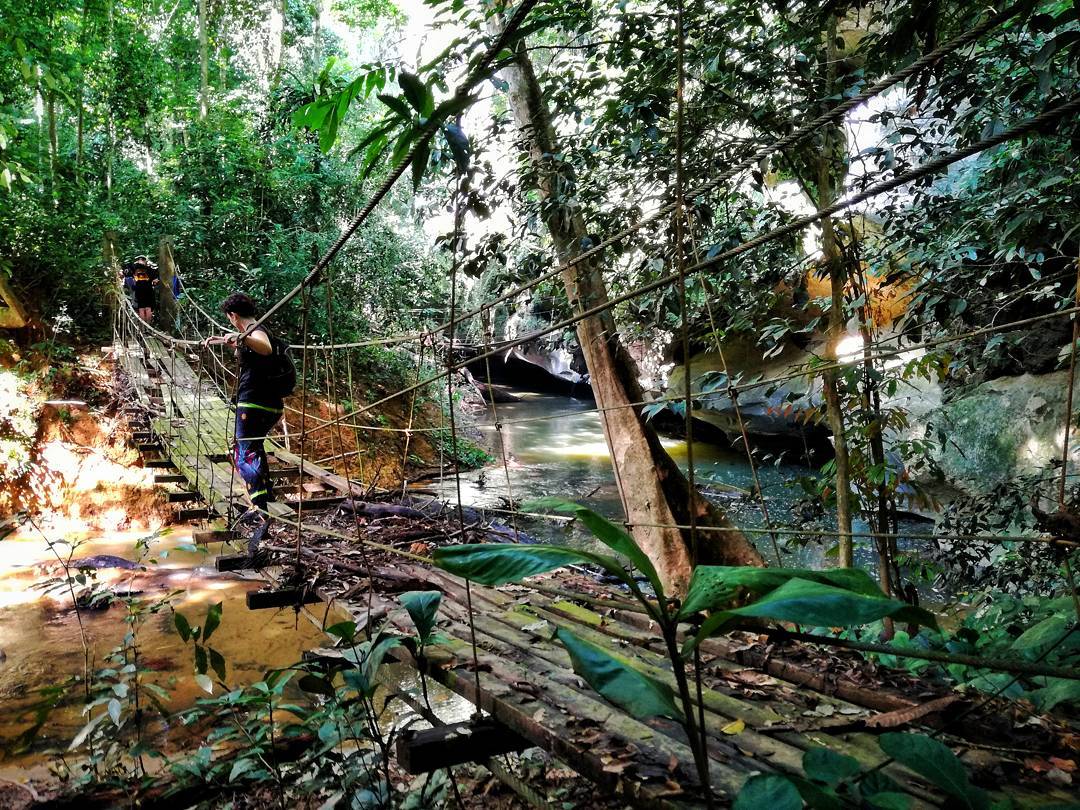 House to many beautiful cascading waterfalls in Malaysia, its beauty lies beyond its green lush rainforest. Equally important, the rich habitat also attracts nature lovers from all over to join in on the available activities like insect studying, bird watching and of course, the highlight, cave exploring. The most striking cave of all being Gua Batu Tinggi that resembles a dug-out boat. Watch out for those bats while exploring the caves!
📍 Tourist Information Centre, 27200 Kuala Lipis, Pahang.
📞 014-536 1866
10. Pantai Keracut @ Pulau Pinang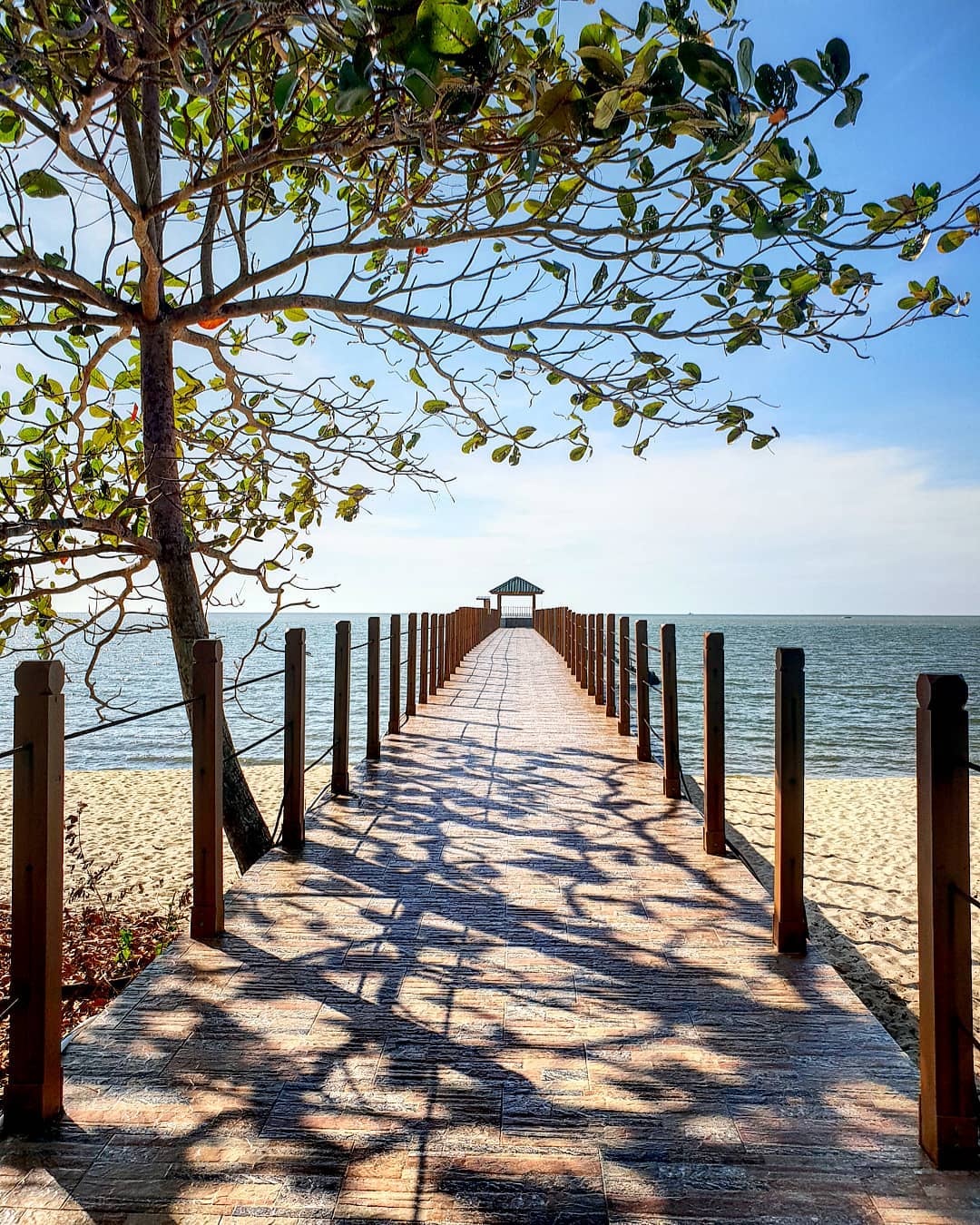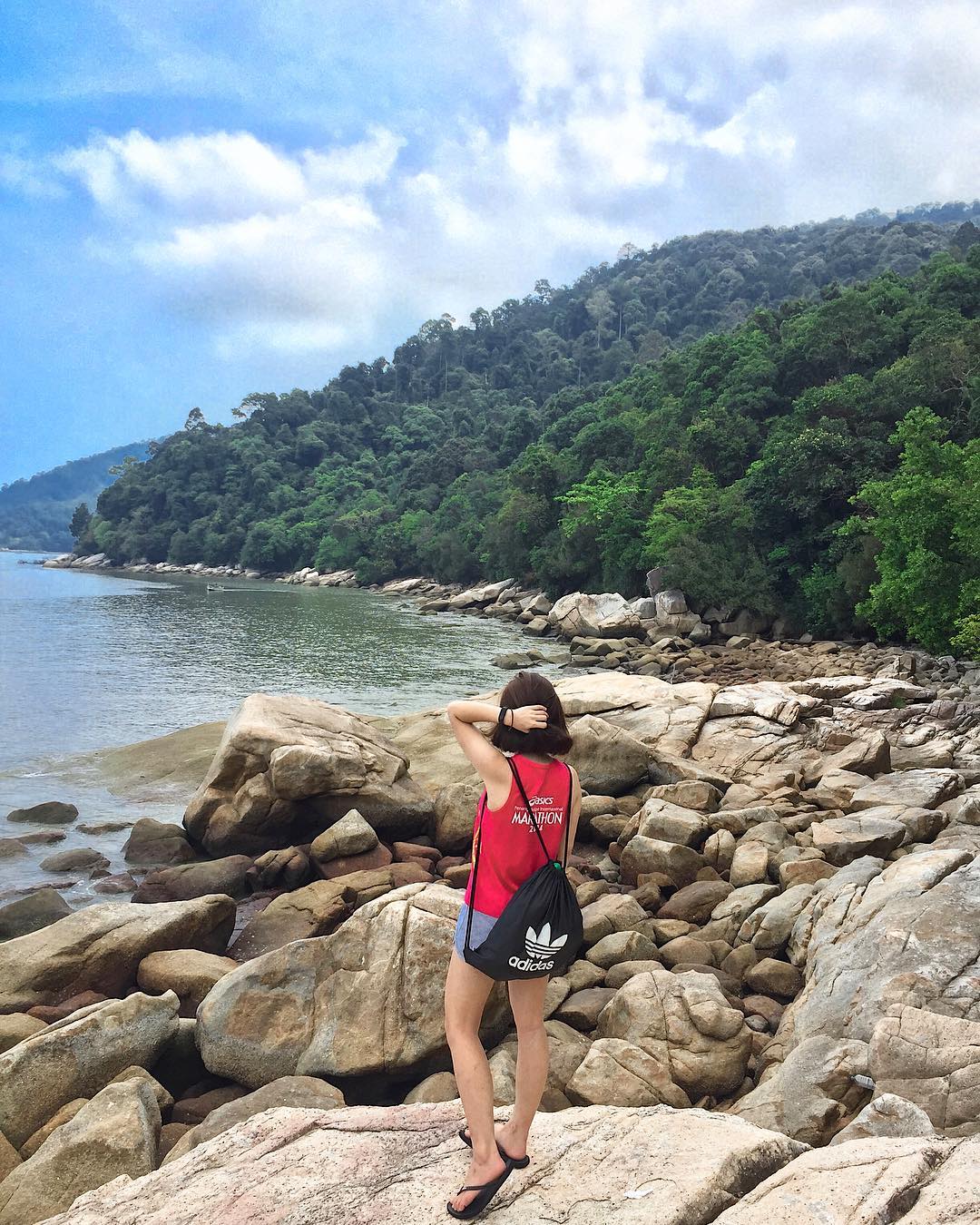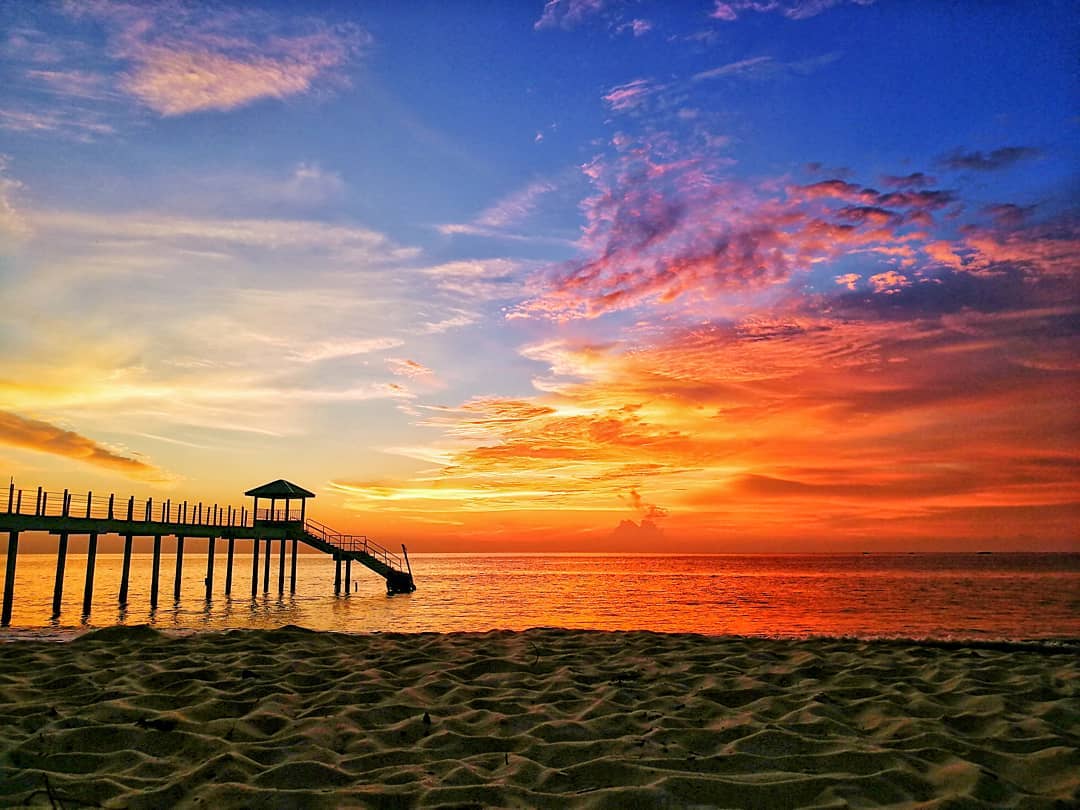 Ending the list with the pristine beach found in Penang Island sounds like the right thing to do. The days spent camping on this beach would be the most tranquil and peaceful moment in your life. Just you and the sound of the waves crashing, nothing else matters. Let your worries be washed away with the receding waves and drown yourself in the beauty of nature. Quite unforgettable if you ask me.
📍 Teluk Bahang, Tanjung Bungah, Penang.
📞 010-336 8958
Best Camping Sites In Malaysia From Luscious Rainforests To Beautiful Beaches
Why are you still here?! Come on, there's no time to spare. Therefore, pack your bags and get ready. Life's calling and it wants you to take the wheel today to decide the destination. So, where will you go? What sceneries would you see? What kind of moments would you experience? That's up to you to decide. Happy Holiday, peeps!