Holiday Celebration Sales Is Happening Now In FamilyMart
It is exactly one month from the most magical day of the year! Your favourite convenience store – FamilyMart Malaysia are decking the halls, hanging up stockings and preparing for the bestest feast! It's no mere exaggeration to say that you could be spoilt for choice when you visit FamilyMart because they are having holiday celebration sales from now until 9 January 2019.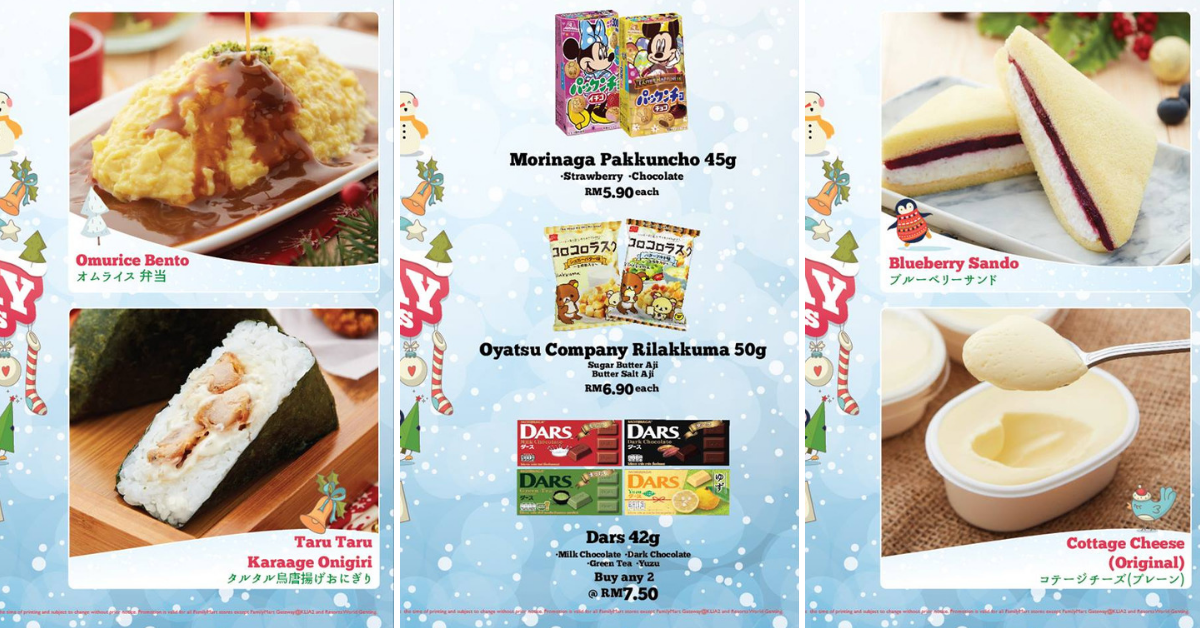 Don't wait, scroll down to find out more!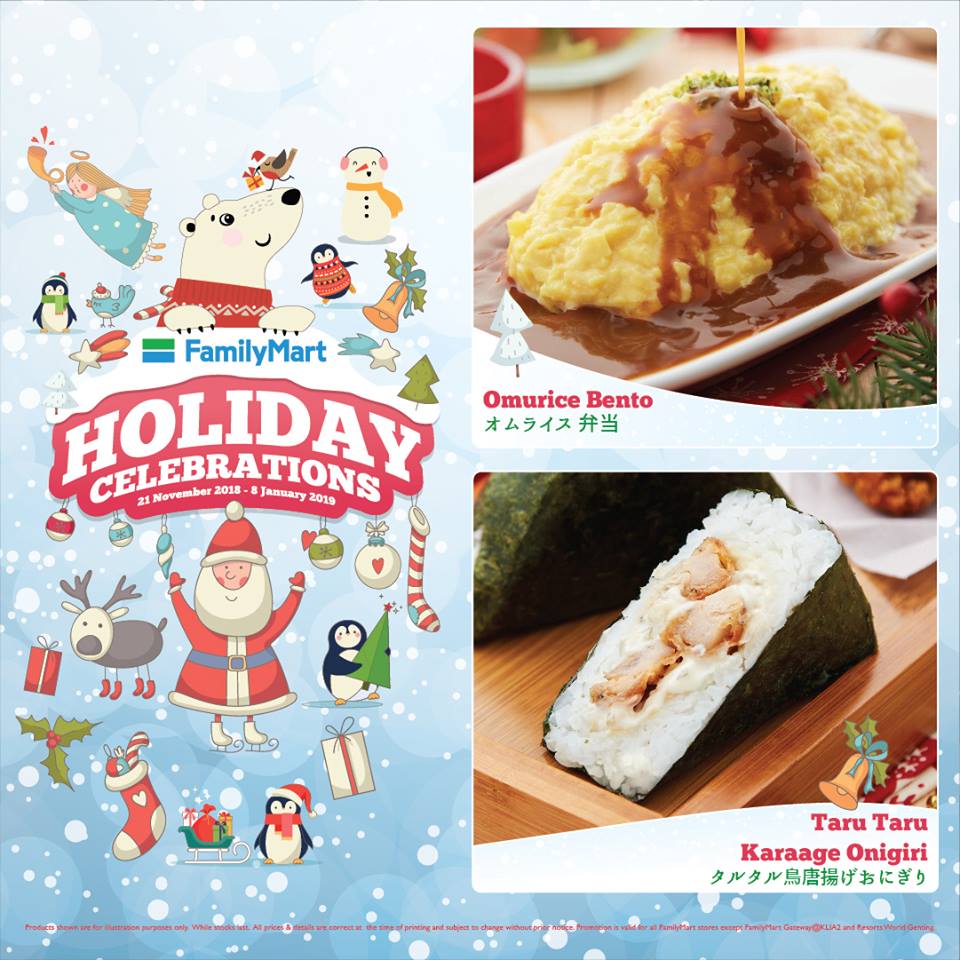 With its slogan "family is your home", FamilyMart really is like a home where you can find all the things you need. If you're in a hurry to go to work or school and you can't even eat breakfast at home, Taru Taru Karaage Onigiri is for you! But if you want something quite heavy for lunch, you can go with the Omurice Bento. Rice with an egg omelette on top, simple yet delicious. Most importantly, FamilyMart is having promotion for both of 'em!
Dessert Lovers, this is for you 

❤️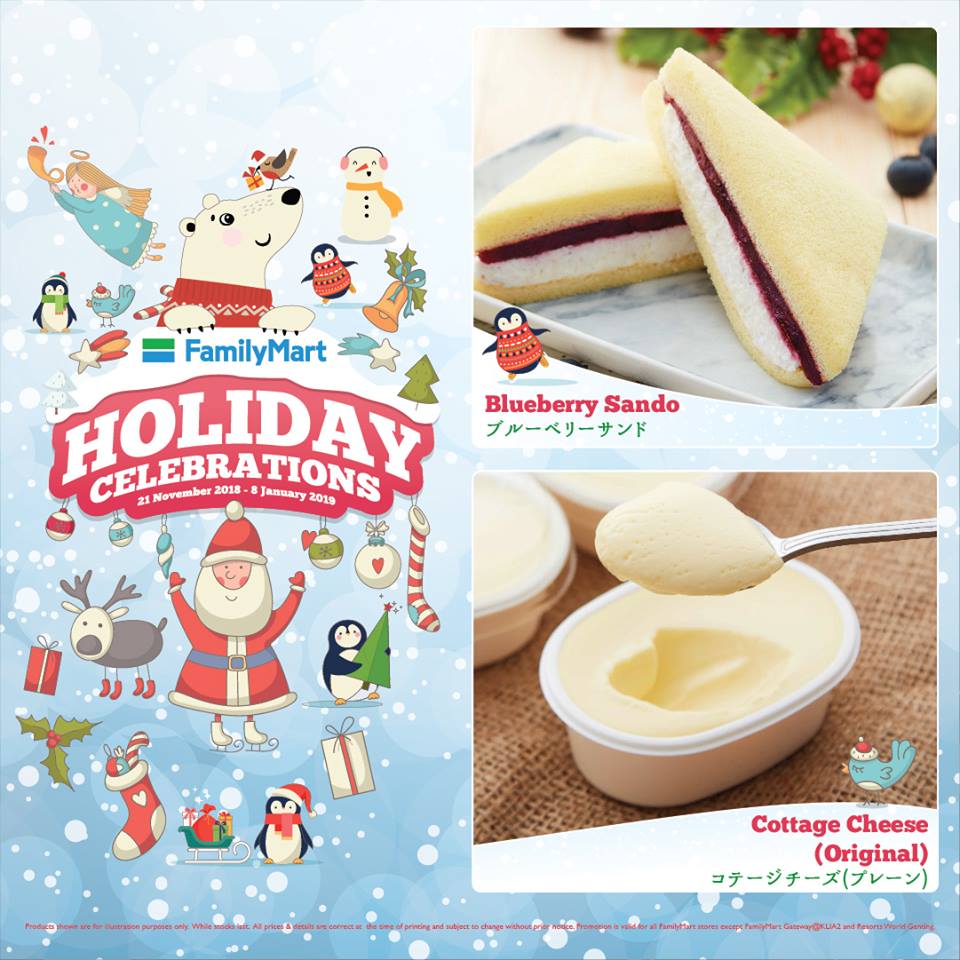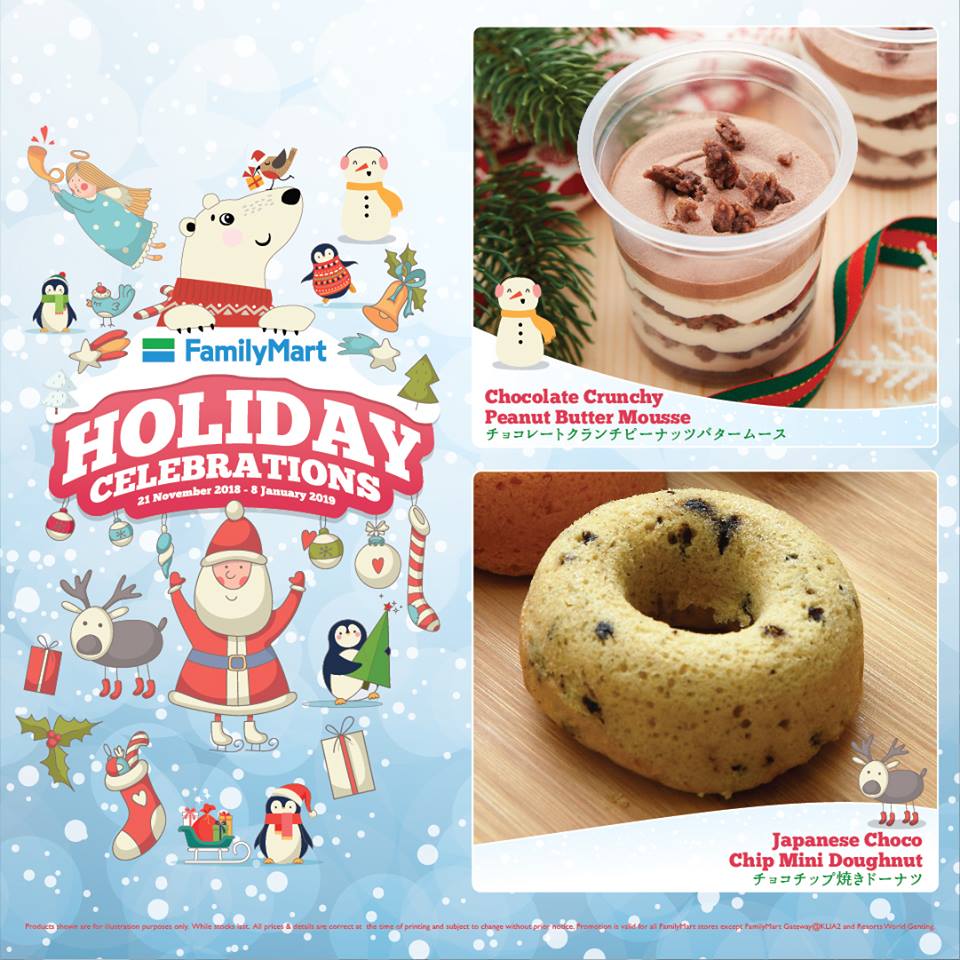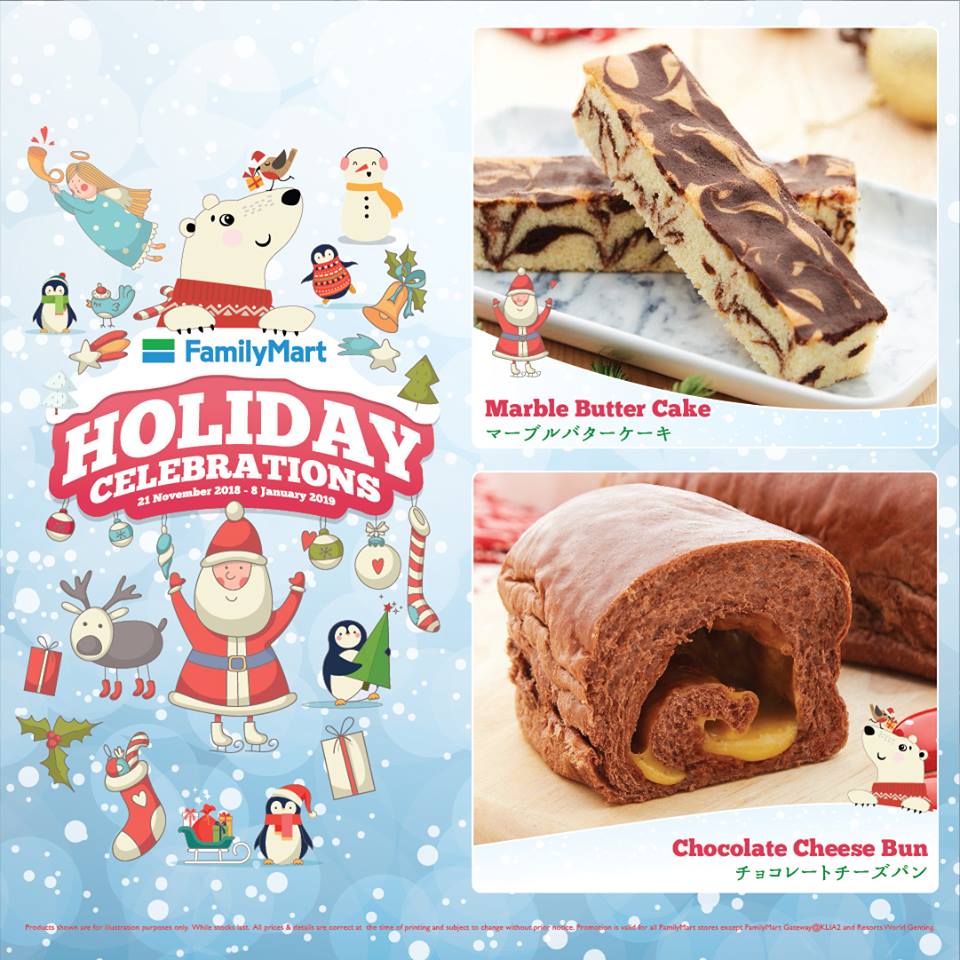 Round up your meal with a sweet treat, sounds perfect! Of course, dessert series would not be excluded at the FamilyMart Holiday Celebration Sales! These lovely desserts are very small but hey they are all delicious! Blueberry Sando, Cottage Cheese, Marble Butter Cake, Chocolate Cheese Bun and the likes. If you're a sweet tooth lover, grab yours now!
The holiday celebration sales are more than just food!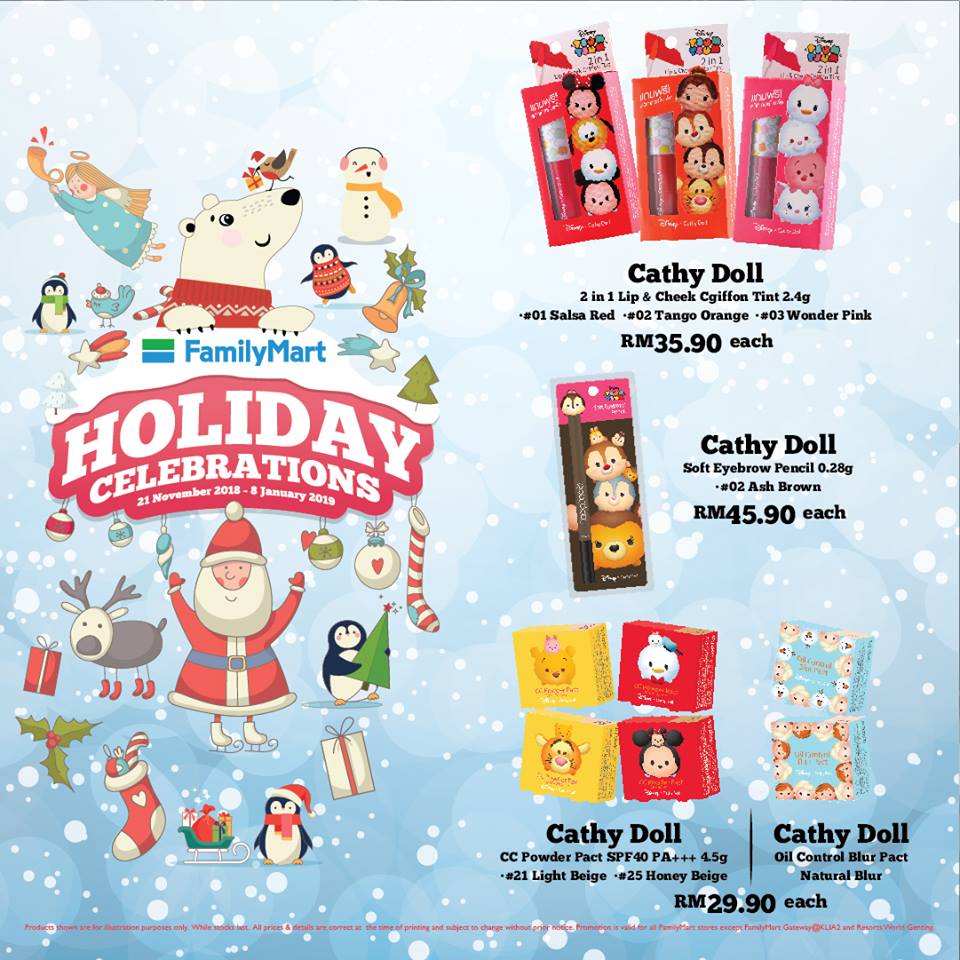 The holiday promotions are more than just food! If your loved ones adore Tsum Tsum and make up, get her these amazing collection of Tsum Tsum makeup products at a budget price. You will surely enjoy the enthusiasm and positive feedback from her. As we can see why! Look how cute the packagings are. So Kawaii.😍
Extra! Extra deals!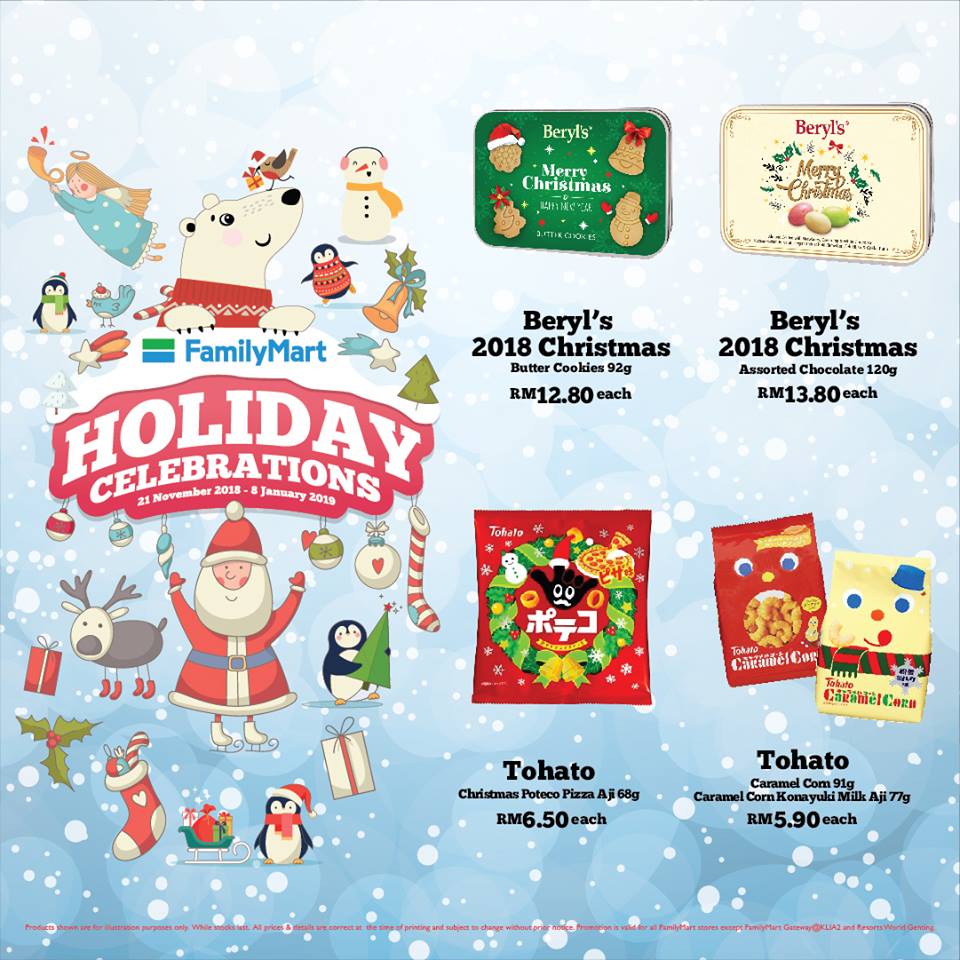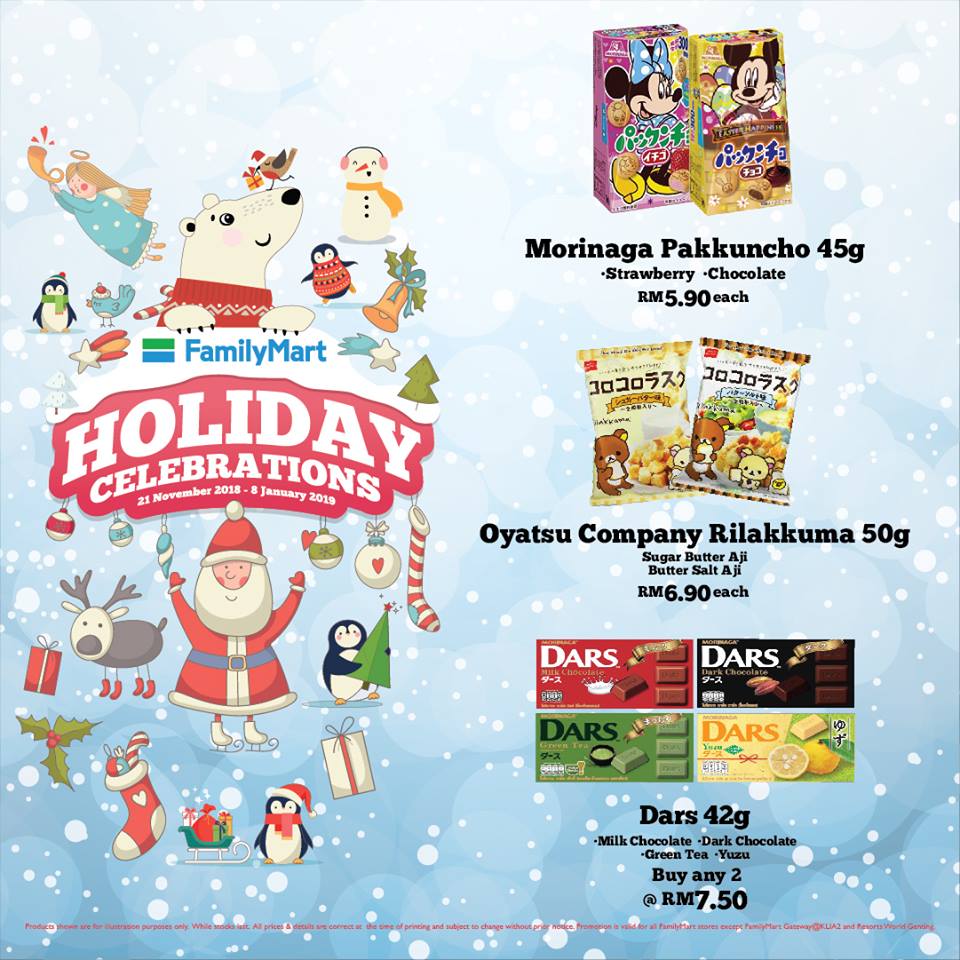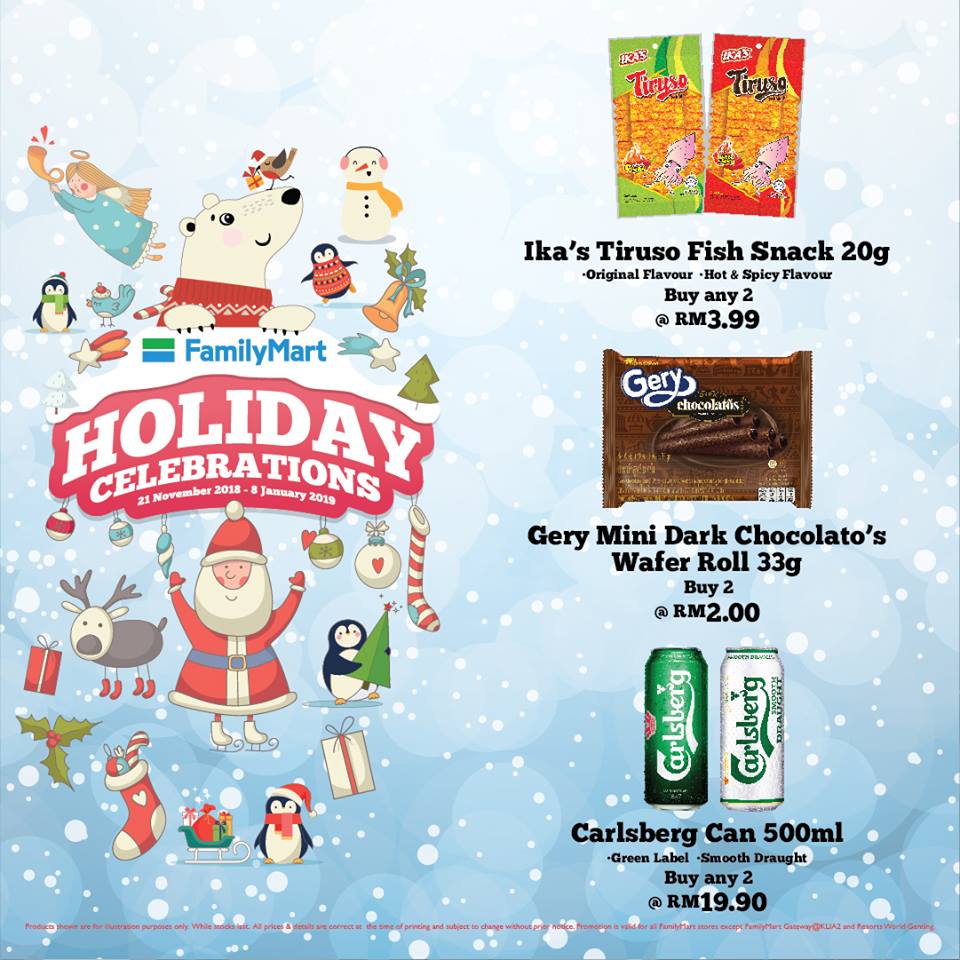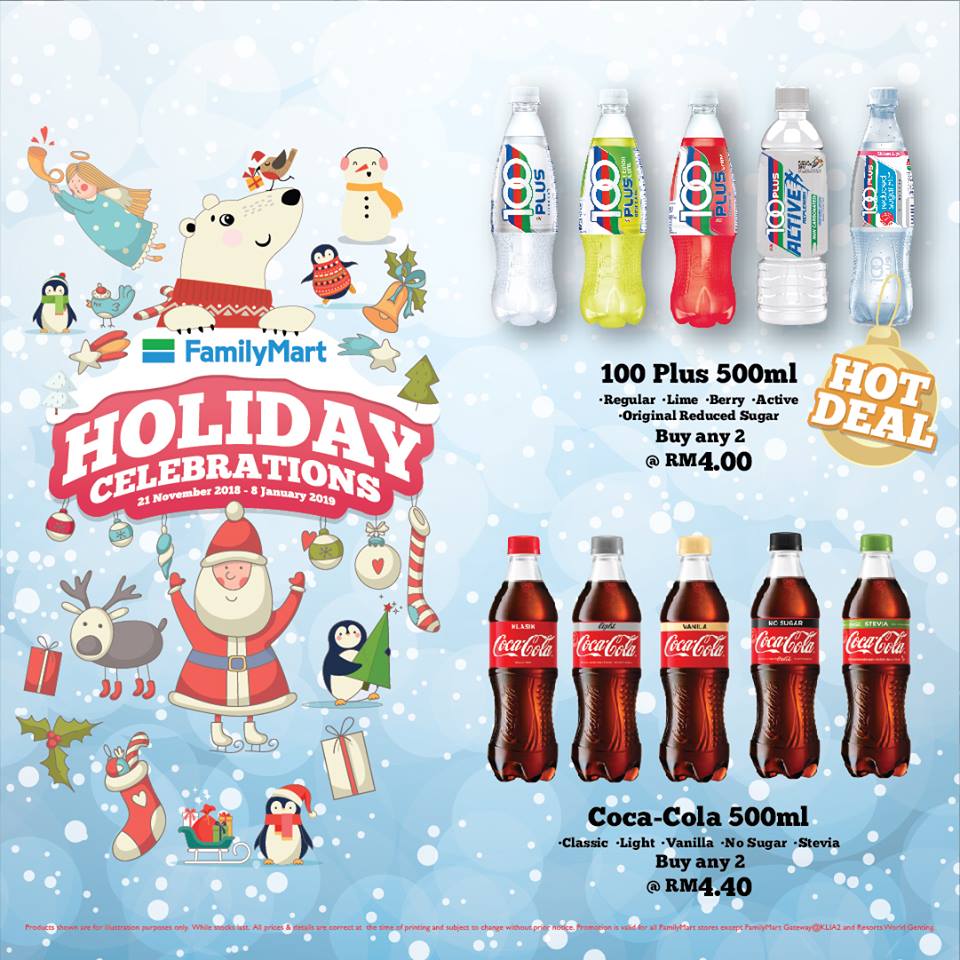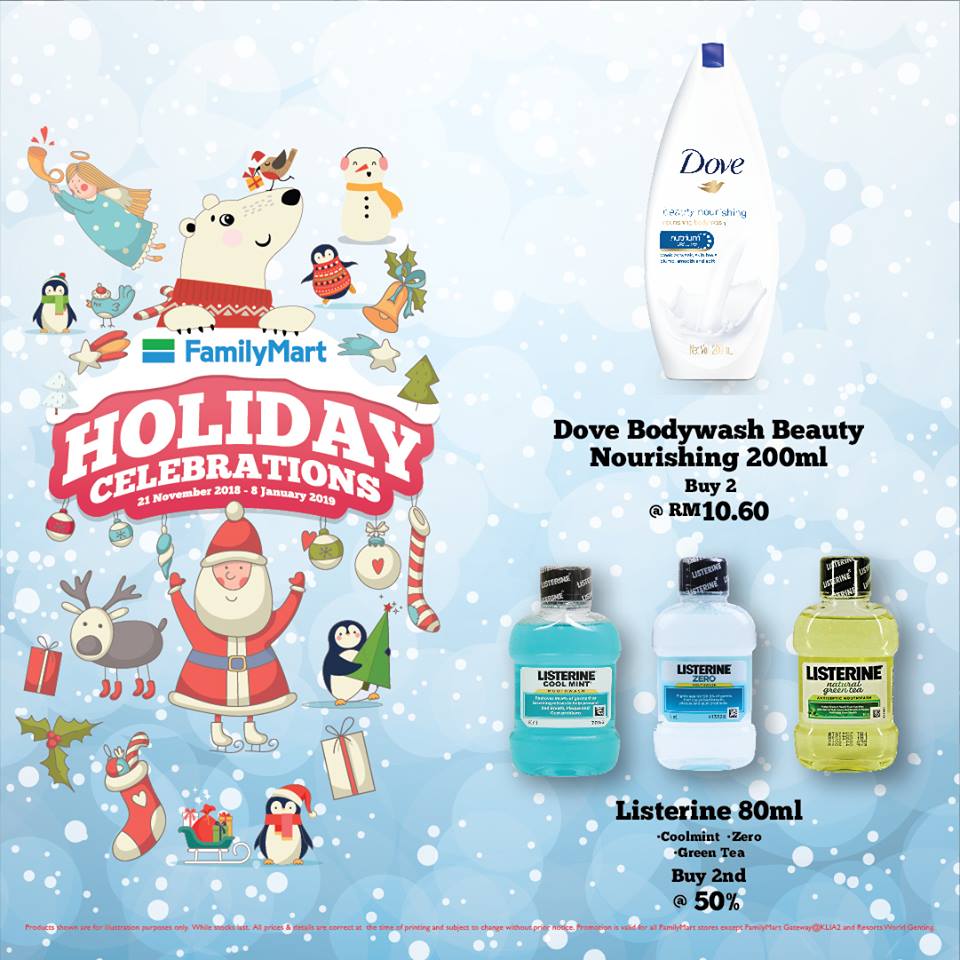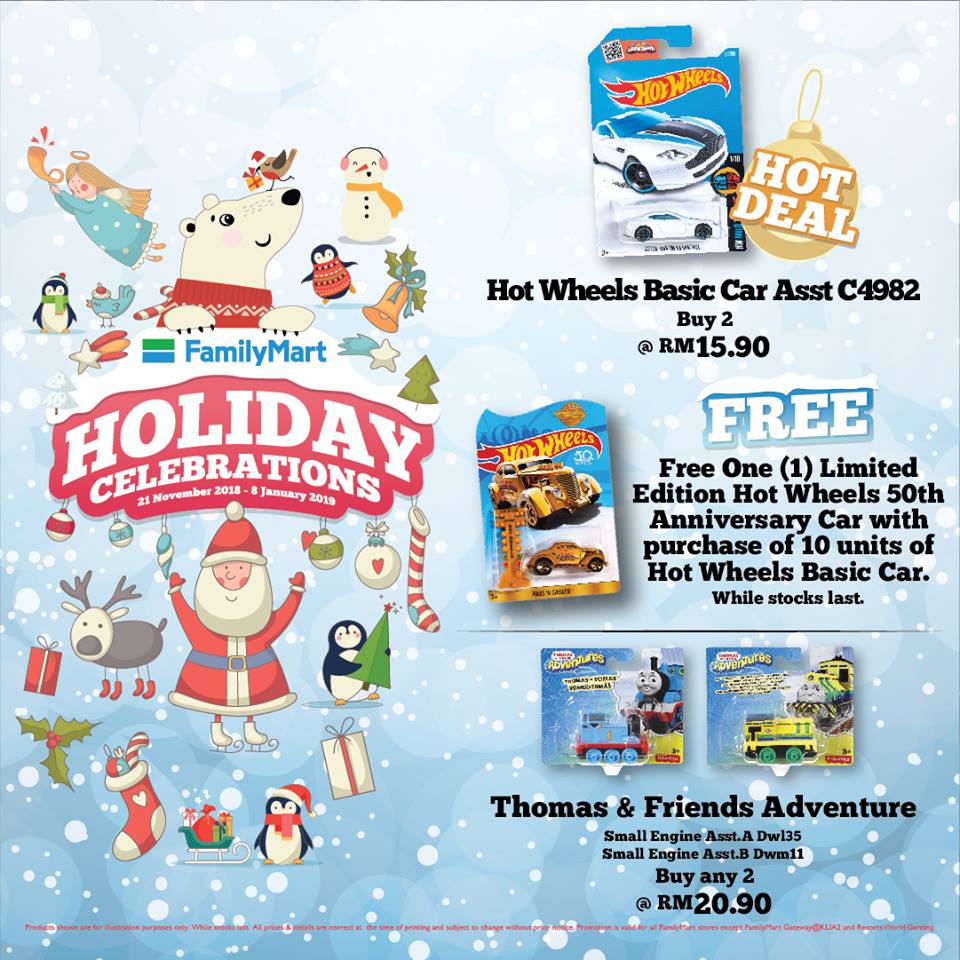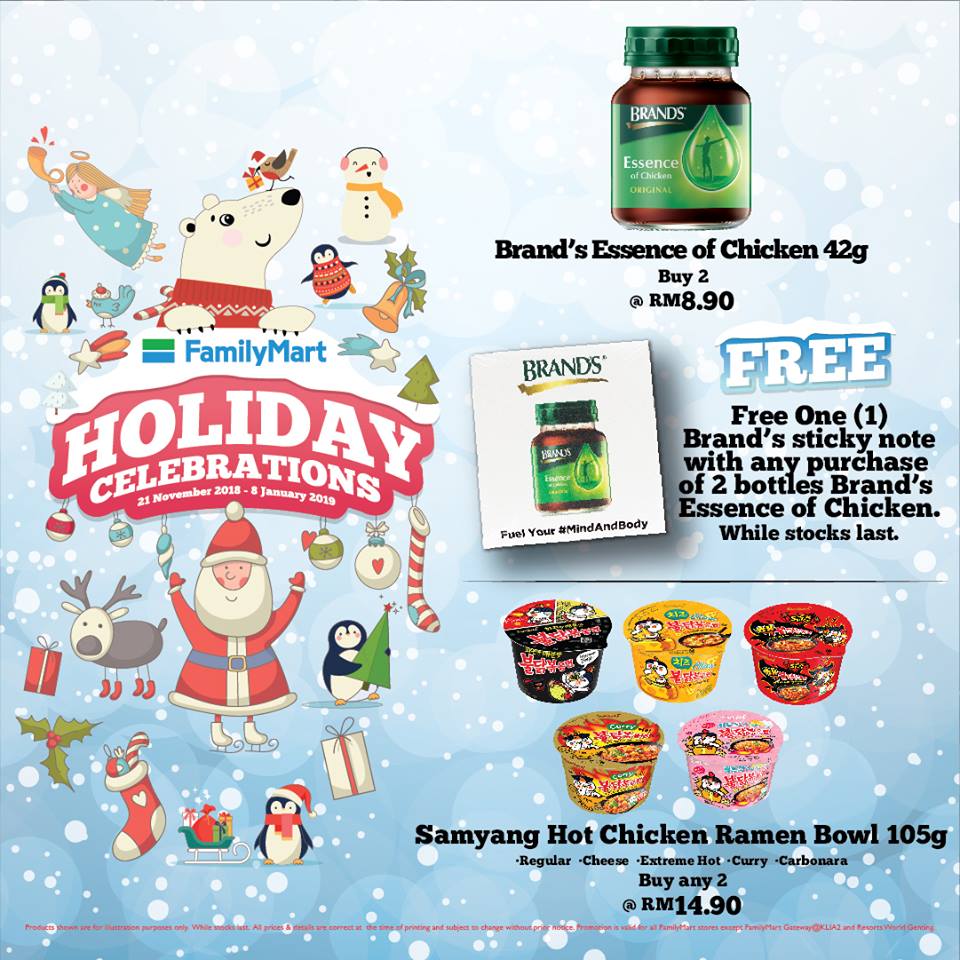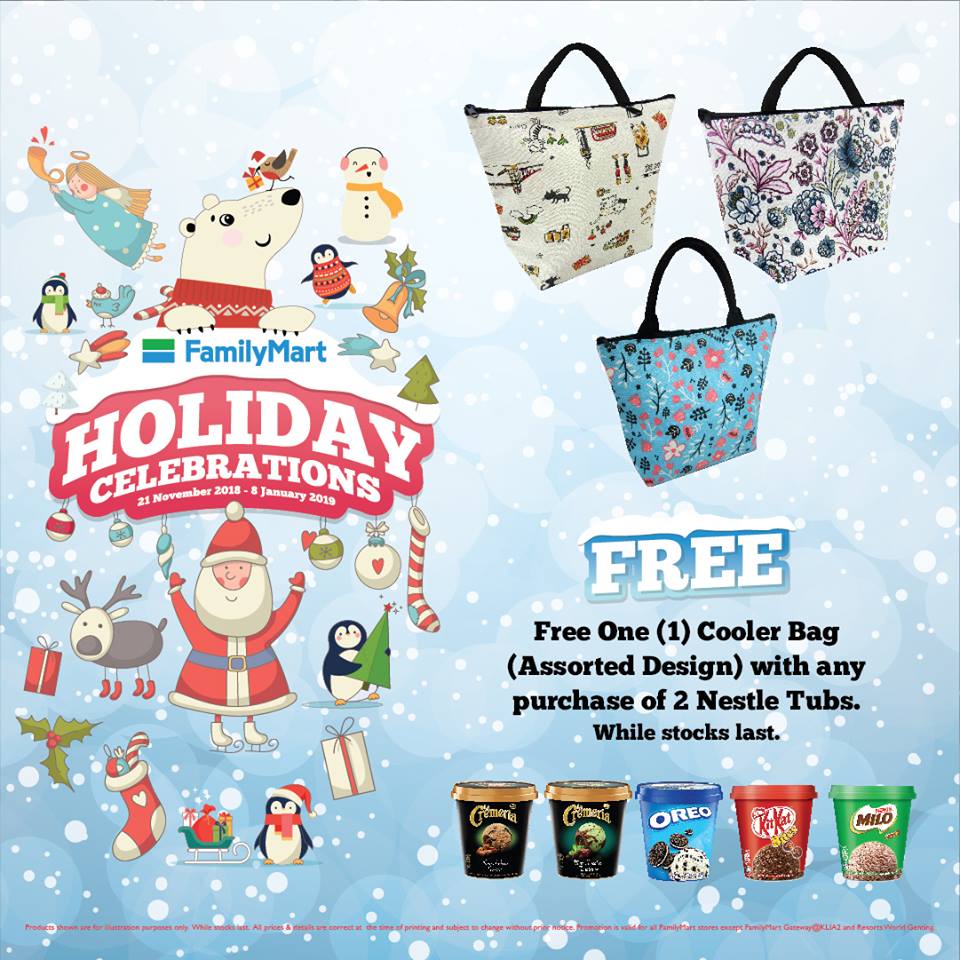 That's the end of the list for the Holiday Celebration Sales in FamilyMart. Don't wait any longer,  drop by the nearest FamilyMart to see what presents they have for you in stores! Frustrated that your favourite soft serve ice creams didn't participate in this promotion? Fret not, may be soon!
Read Also: 7 Magical Places To Celebrate Christmas In 2018
FamilyMart Holiday Celebration Sales
Date:  21 November 2018 – 8 January 2019
Location: FamilyMart outlets nationwide
Share this with your friends and family! Buhbyes!