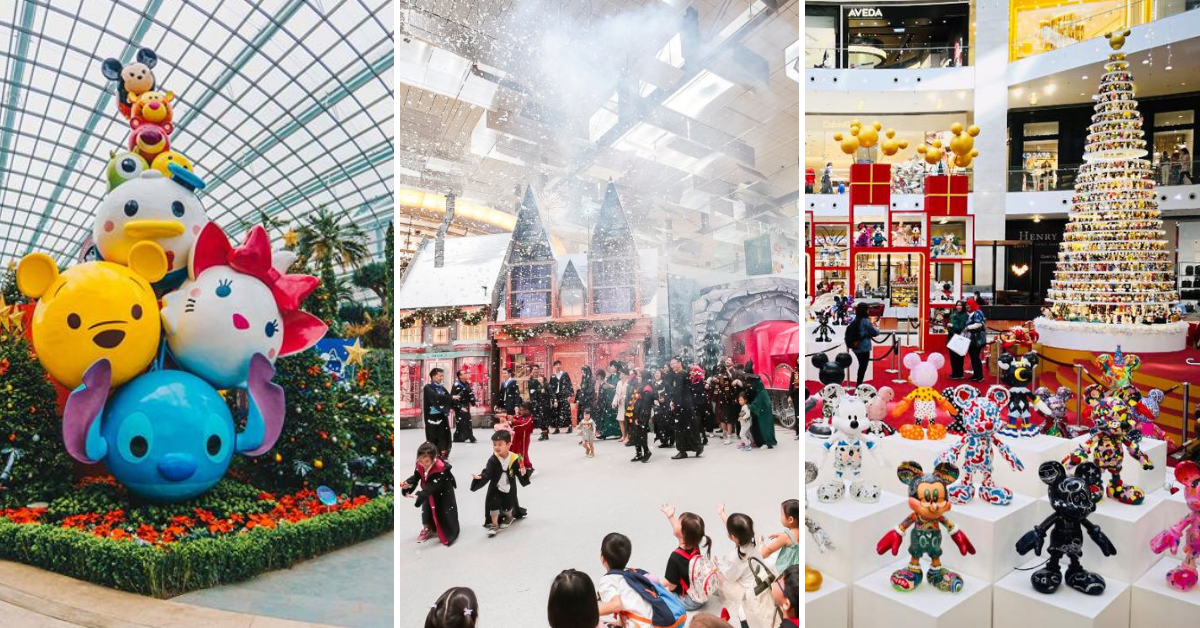 Santa Claus is coming to town! As soon as the christmas carols go up when you walk into restaurants and stores, you know the countdown has begun and we are well on our way to Christmas. While snow isn't on the list this holiday season, that doesn't mean our sunny island's anywhere short of festivities and Christmas spirit. Read on to find out what to see and do as the capital is transformed with twinkling lights, Christmas trees and seasonal decorations.
7 Places To Go On This Christmas!
The Christmas decorations in Pavillion KL are different each year, which is pretty special and impressive, don't you think? No dusting off last year's Christmas ornaments, but surprise people with new and other ones each year. This year's decorations taps into the theme Mickey Go Local as 2018 marks 90 years anniversary since his first appearance in Steamboat Willie.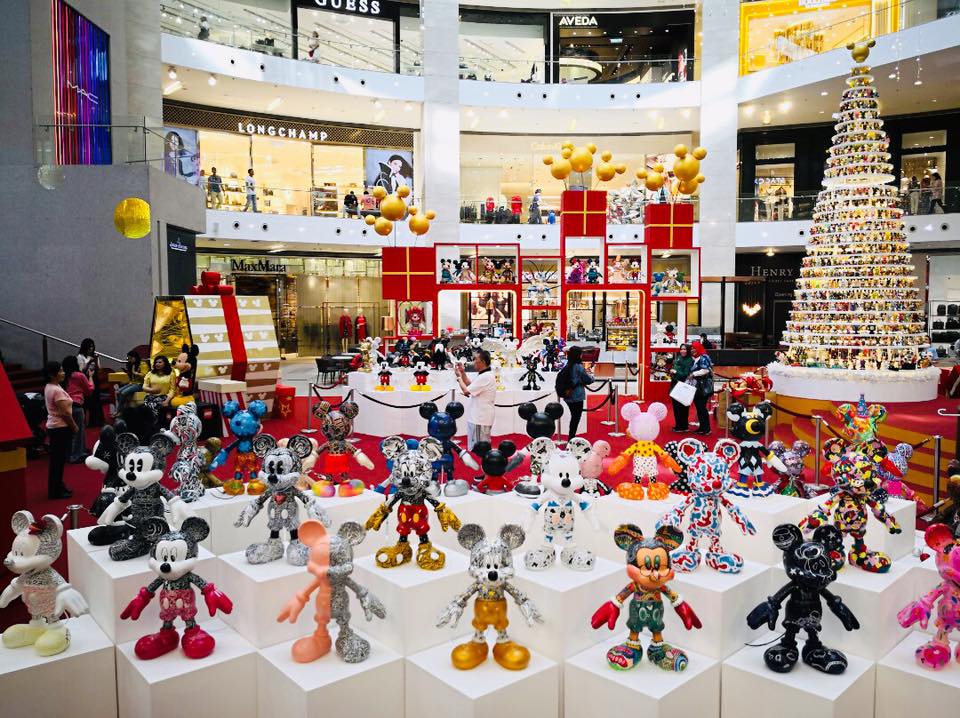 The Giant Christmas Mickey Mouse Tree is something you shouldn't miss out on! It is decorated with one thousand of illuminated 3D mickey mouse figurines. "Mickey Go Local" products feature Mickey Mouse with a uniquely Malaysian flavour will also be available for purchase – christmas shopping will never be the same again. Bag all the good buys home and share the love during this season of giving.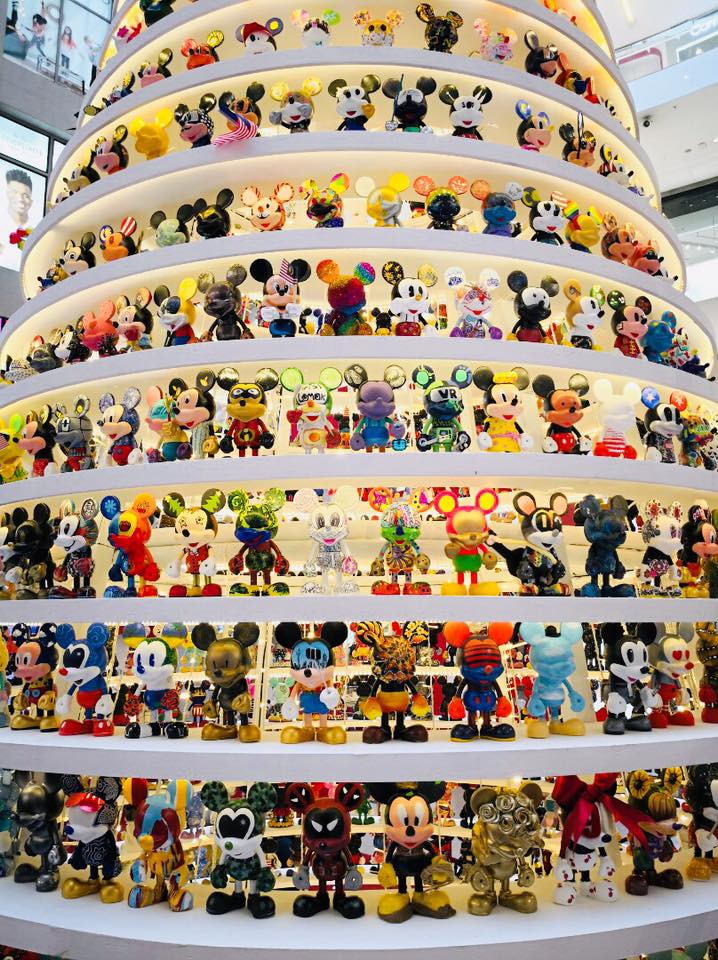 2. Our Sanrio Times @ Quill City Mall (Kuala Lumpur)
How about reminiscing about your precious childhood on this Christmas? The largest and most exclusive exhibition of Hello Kitty and Sanrio characters in South-East Asia is coming to Malaysia on 24th Nov 2018 to 6th Jan 2019.
The 13 Sanrio-themed zones is where you'll be able to take photos with 100 out of the 400 Sanrio characters. Not to mention, the gigantic and yet adorable Hello Kitty plush in 3.5m-tall is the most Instagram-worthy spot in the town! Whatcha waiting for?! It's time to level up your Instagram feeds.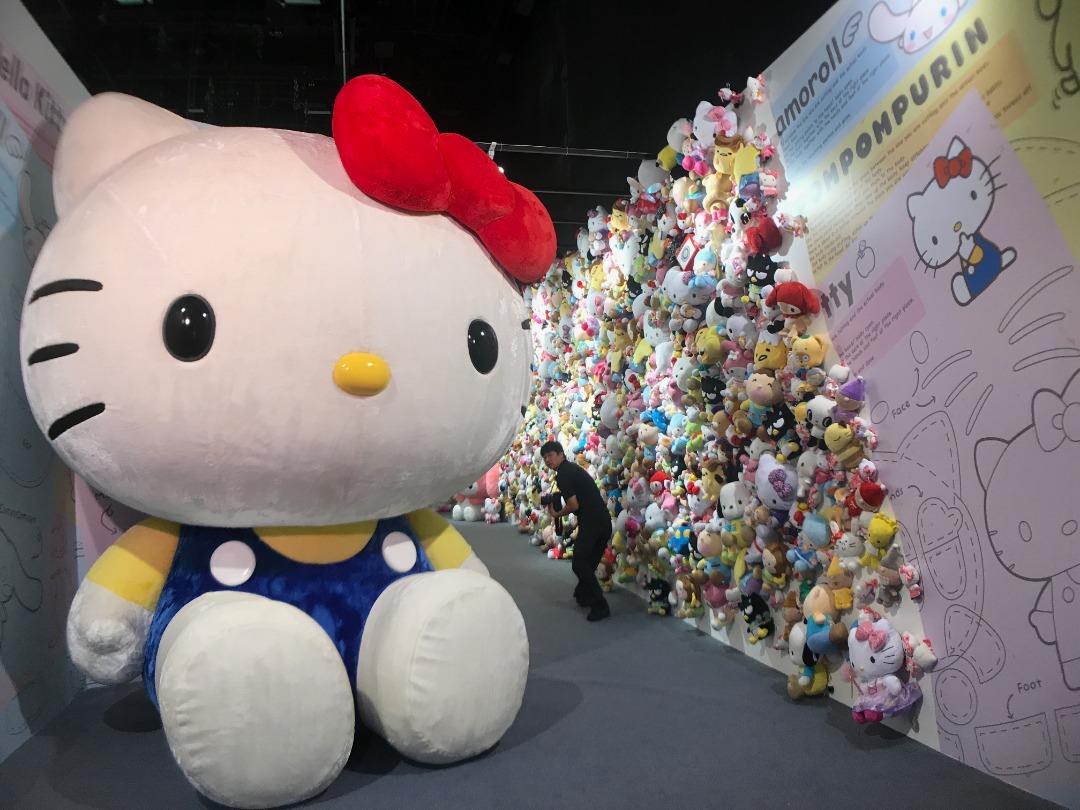 Date: 24 November 2018 – 6 January 2019
Opening Hours: Monday to Sunday 11:00 – 21:00
Location: Quill City Mall, Hall 5, Level 5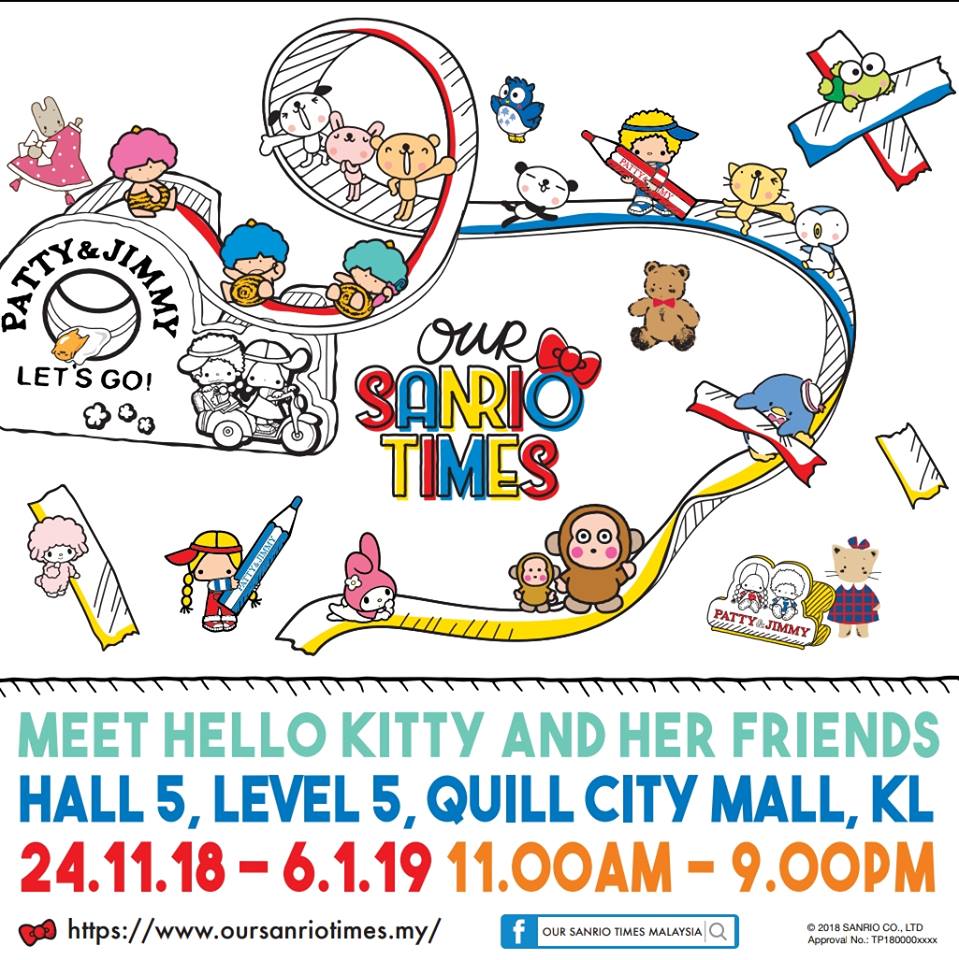 3. Malaysia's First Pokémon Festival @ Genting Highlands
Christmas trees are everywhere this time of year. However, have you ever seen a Pokémon-themed Christmas tree? Well, if you haven't, it is time to pack your bags and head up to Genting Highlands! Malaysia's first Pokemon Festival will be happening in Resorts World Genting on 1st December 2018 to 28th February 2019.
Hey! They have the tallest Pokémon-themed Christmas tree in the world and the first Pikachu sparade in Malaysia. Most importantly, a giant 6 meter Pikachu inflatable is awaiting you at Genting now!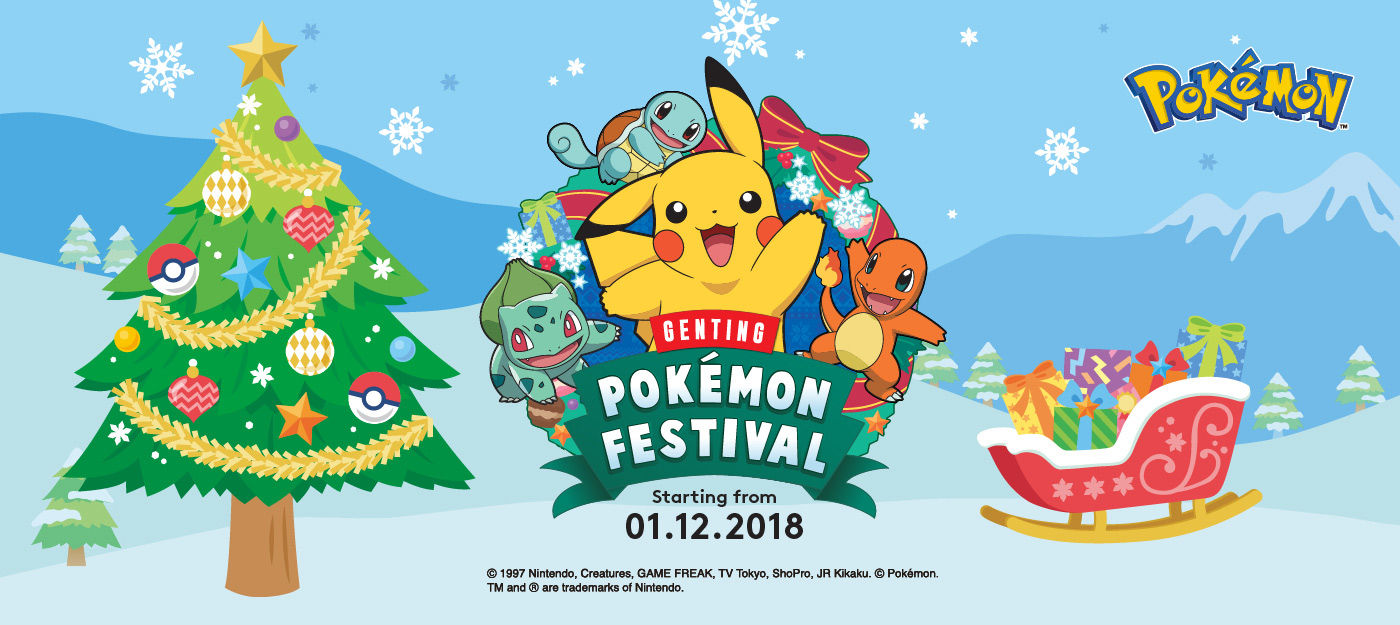 Date: 1 December 2018 – 28 February 2019
Venue: Sky Avenue Genting
4. Wizarding World Holiday at Changi's
Calling all Wizards and Muggles out there, your prayers have been heard. A Wizarding World Holiday is happening at our neighbouring country, Singapore from now until mid-February 2019. The world's best airport – Changi Airport has been transformed into a Harry Potter-themed paradise, delighting visitors and fans with a magical atmosphere. A series of interactive activities and themed backdrops transport fans into the Wizarding World, providing hours of fun for fans of all ages.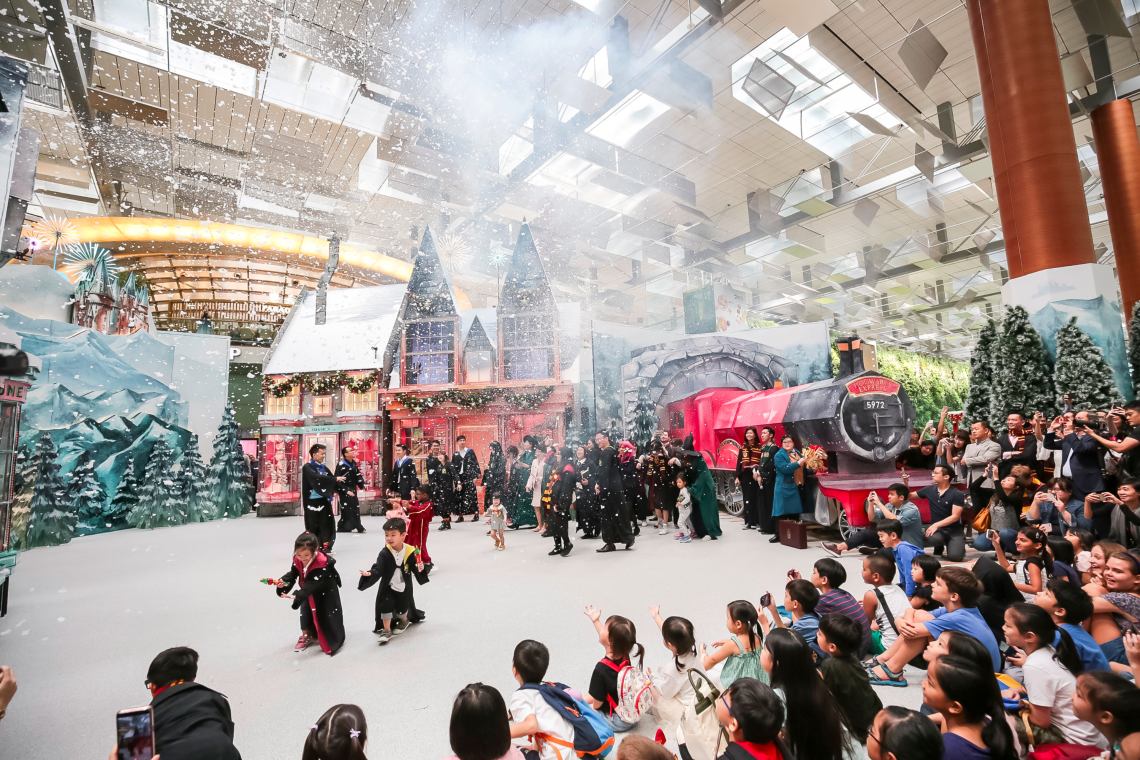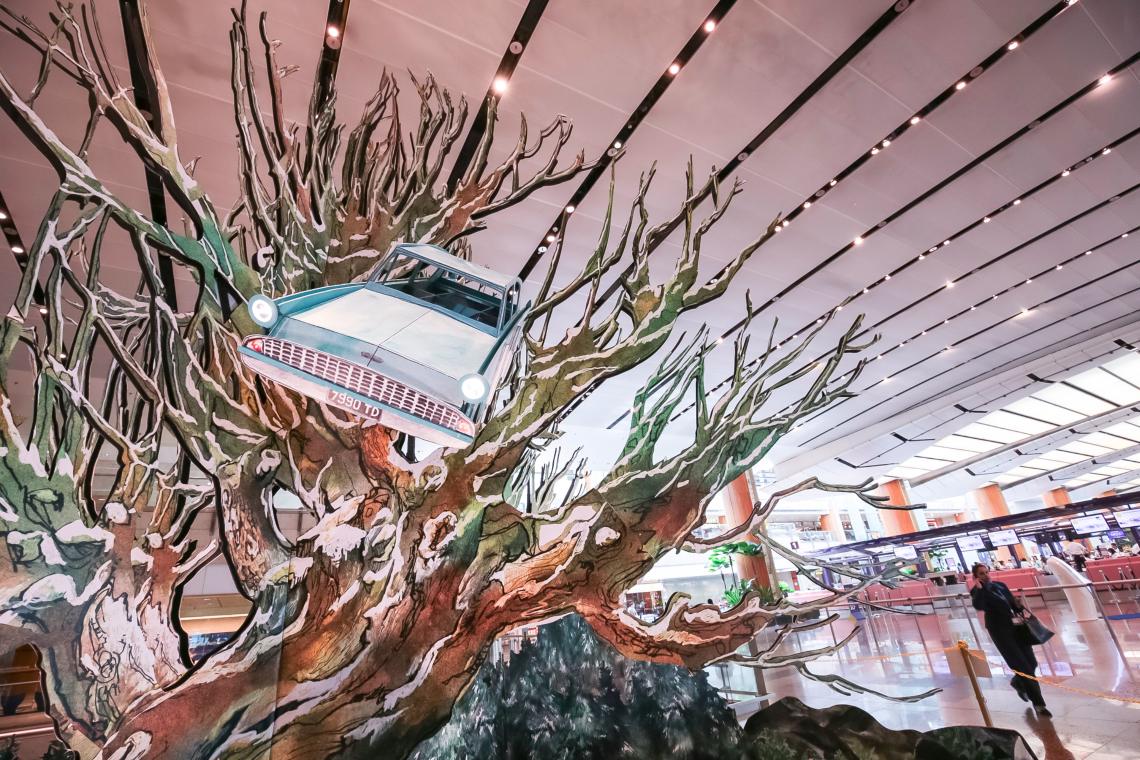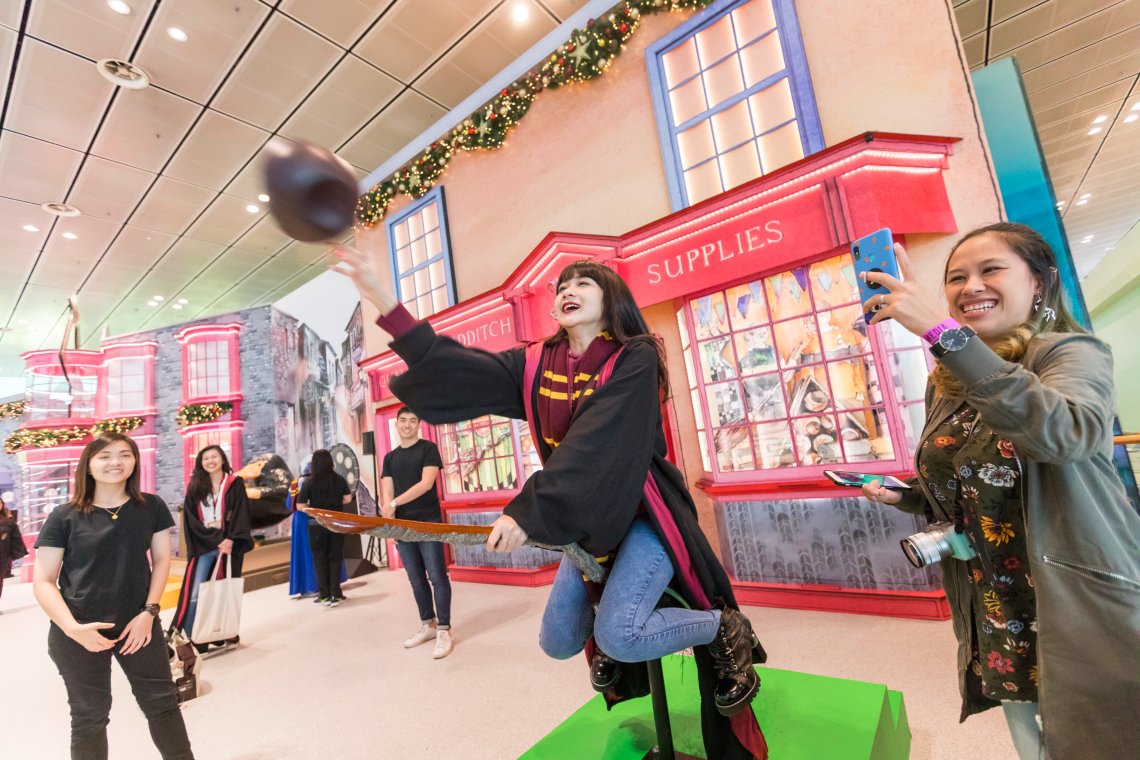 Watch the video from Singapore Foodie:

Wizarding World Holiday at Changi's
Date: now – mid February 2019
Venue: Terminal 1 to Terminal 3, Changi Airport, Singapore
5. Disney Magical Moments @ Orchard Road
You haven't experienced the holidays in Singapore until you've stepped on the Christmas street of Orchard Road. This year Mickey has brought his friends down to Orchard Road to light up Christmas. The theme for the street light-up taps into the magic of Disney, with popular characters from movies like Frozen and Toy Story and evergreens like Mickey Mouse and the Disney Princesses coming to life in a spectacle of wonder and imagination.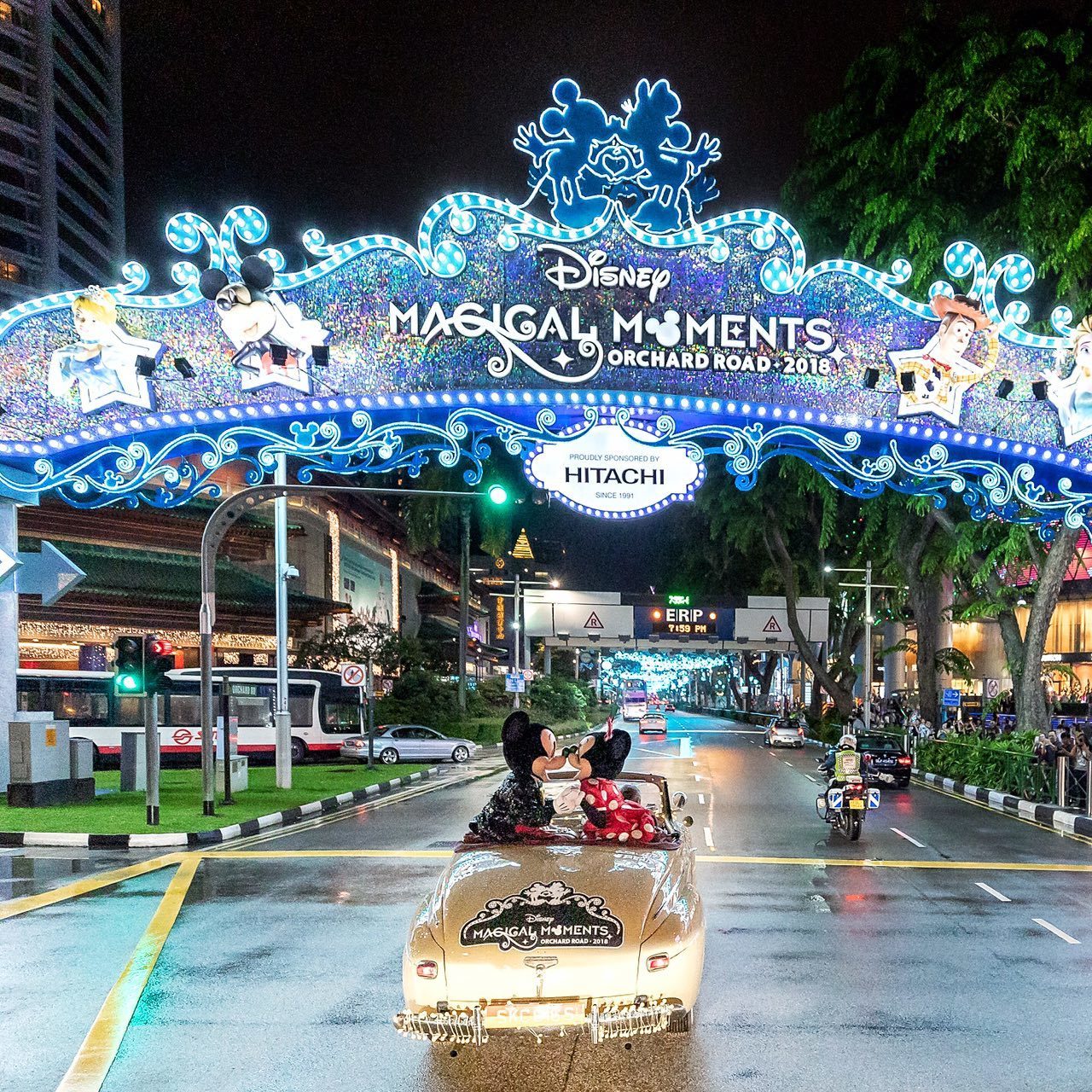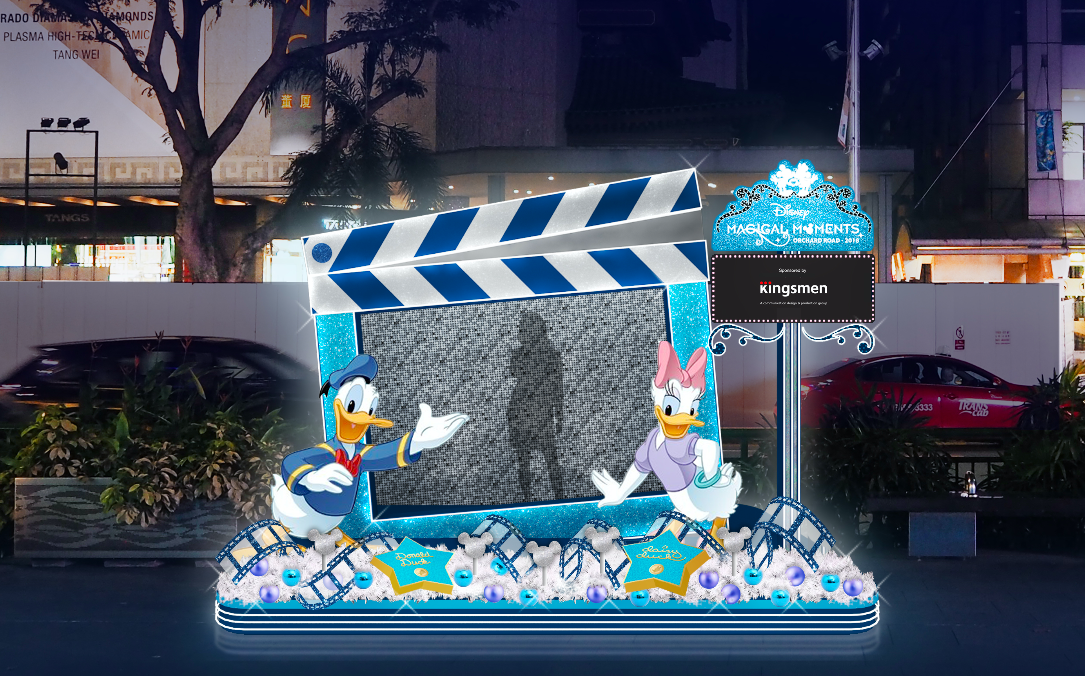 Watch this video from Singapore Foodie:

Disney Magical Moments @ Orchard Road
Date: 10 November 2018 – 1 January 2019
Venue: Singapore Orchard Road
6. Disney Tsum Tsums @ Garden By The Bay
It looks like it's going to be a Disney Christmas this December! Get ready for a dash of pixie dust fills as Disney Tsum Tsum brings a touch of magic to the Christmas floral display at Gardens by the Bay. It's time to get the fairy lights and festive baubles ready as Mickey and his Tsum Tsum pals stack up to decorate the tallest live Christmas tree in Flower Dome.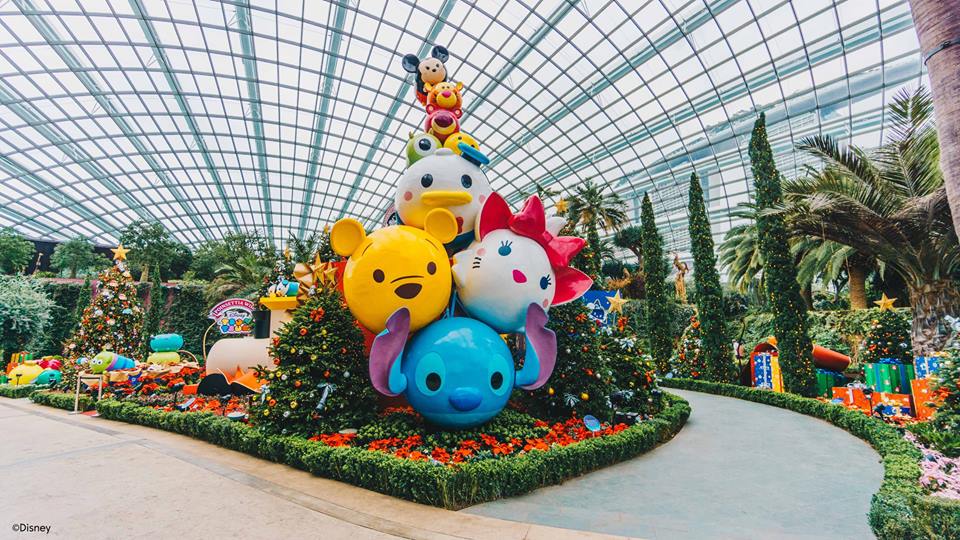 Disney Tsum Tsums @ Garden By The Bay
Date: 31 Aug – Sun, 21 Oct 2018
Venue:Flower Dome (Gardens By The Bay)
7. Doraemon Pop-Up Store
Calling all Doraemon fans! The first Doraemon Pop-Up Store in Malaysia is located at Paradigm Mall, Johor Bahru from now until 1 Jan 2019. The store provides a series of limited goods of your favourite cat-like robot from the 22nd century. You can even pick your favourite Doraemon and simply take a photo with it!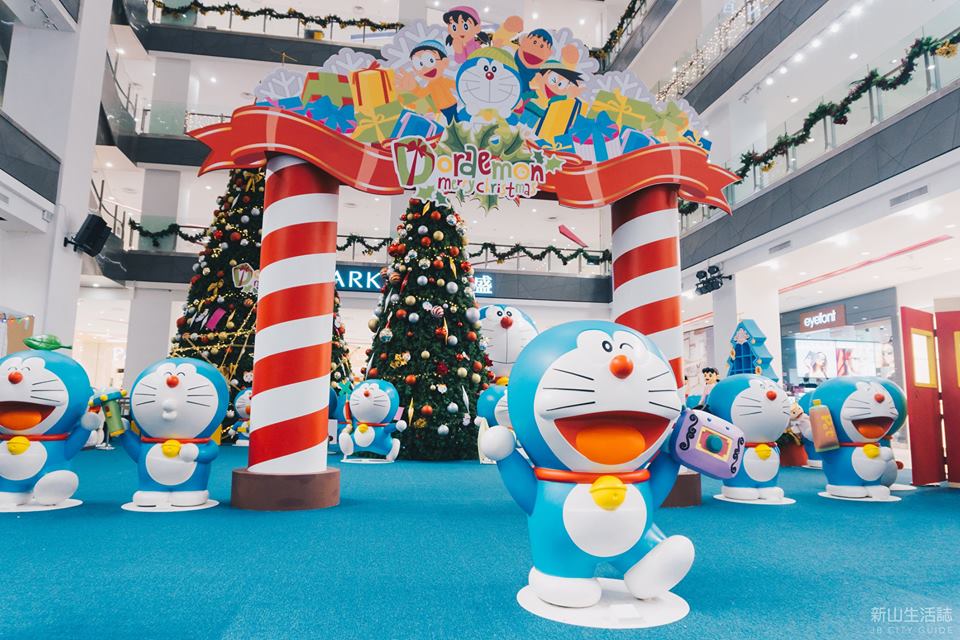 Photo by: JB City Guide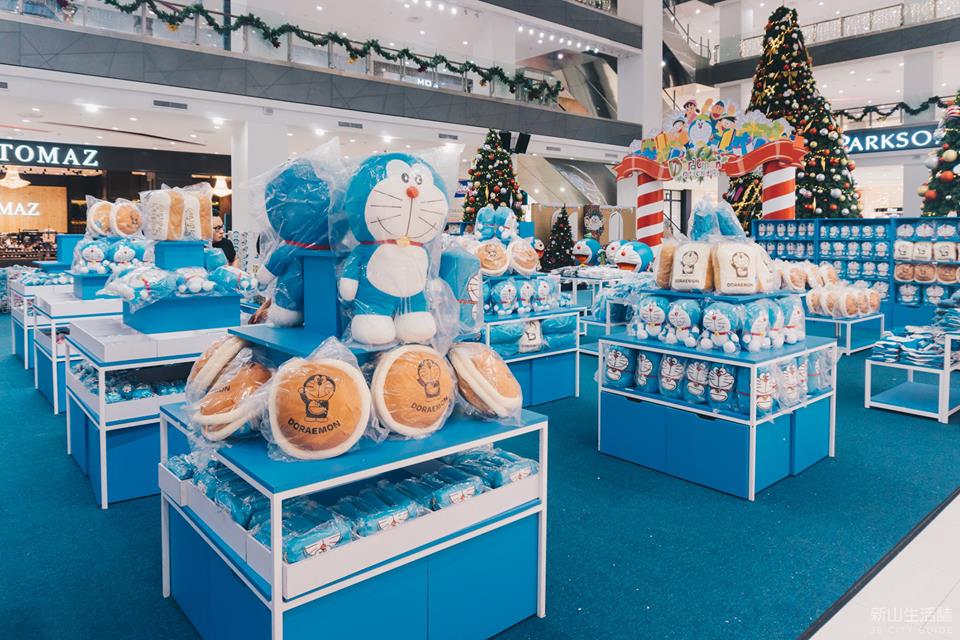 Date: 16 November 2018 – 1 January 2019
Time: 10 a.m. – 10 p.m.
Venue: Paradigm Mall Johor Bahru
Christmas memories last longer than presents do. No worries. An experience gift can be easy to arrange, thoughtful, and rewarding to both giver and receiver. These 7 places that we had just mentioned will create priceless memories that last a lifetime! Which place would you like to visit on this Christmas? Let us know in the comments!
Share this with your friends and family!