honestbee Is Temporarily Suspending Its Operations & Might Be Owing Outlets Money
If you're one of the many people who use food delivery, then you're no stranger to honestbee. The business to business company is operating in several countries including Singapore, Taiwan, Thailand, Japan, and Malaysia! Well, it turns out that they won't be operating in our country for long as honestbee is temporarily suspending its operations. The last date is 22nd July 2019.
honestbee is temporarily suspending its operations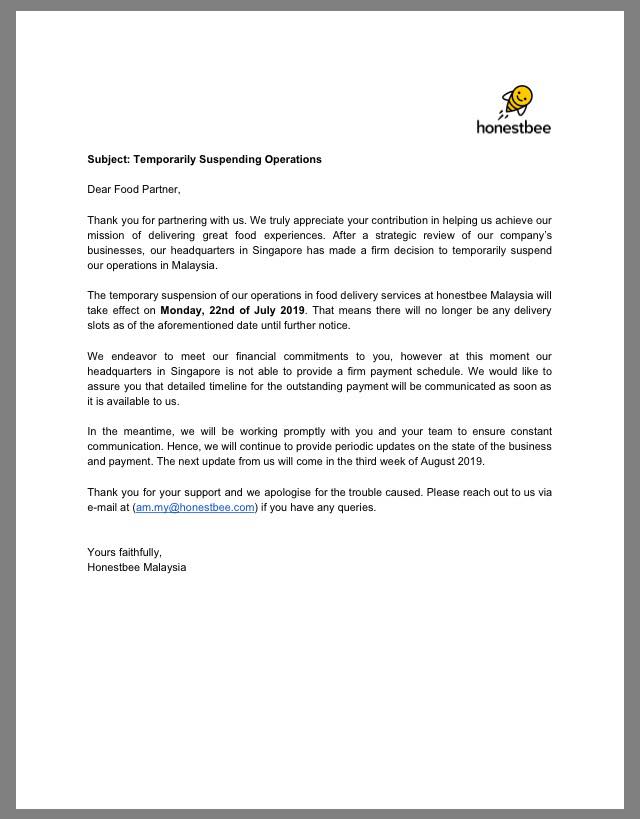 Jibril, a hidden restaurant residing in SS15, posted the letter above alongside with some wordy captions. We will get into that later! According to the letter above, it is stated that after discussion with its headquarters located in Singapore, honestbee has decided to temporarily suspend operations in Malaysia. With that said, you can't get food delivery after 21st July 2019.
Here's what Jibril has to say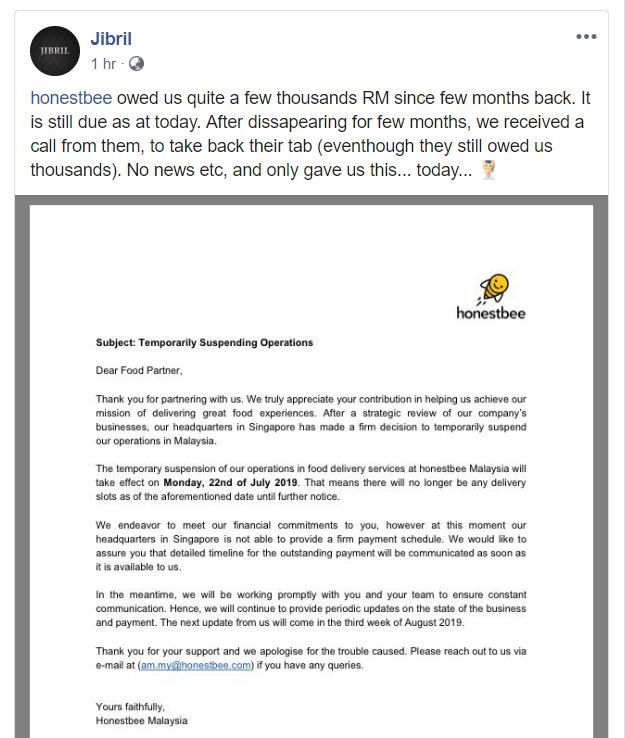 The letter continues stating that honestbee is not able to meet its financial commitments with their partners. In addition, the headquarters in Singapore has yet to provide a timeline for its payment. According to Jibril, honestbee has been owing to the restaurant a few thousand, a sum that been added for several months. The restaurant also mentioned that honestbee went missing for several months before sending this letter.
Doing our due diligence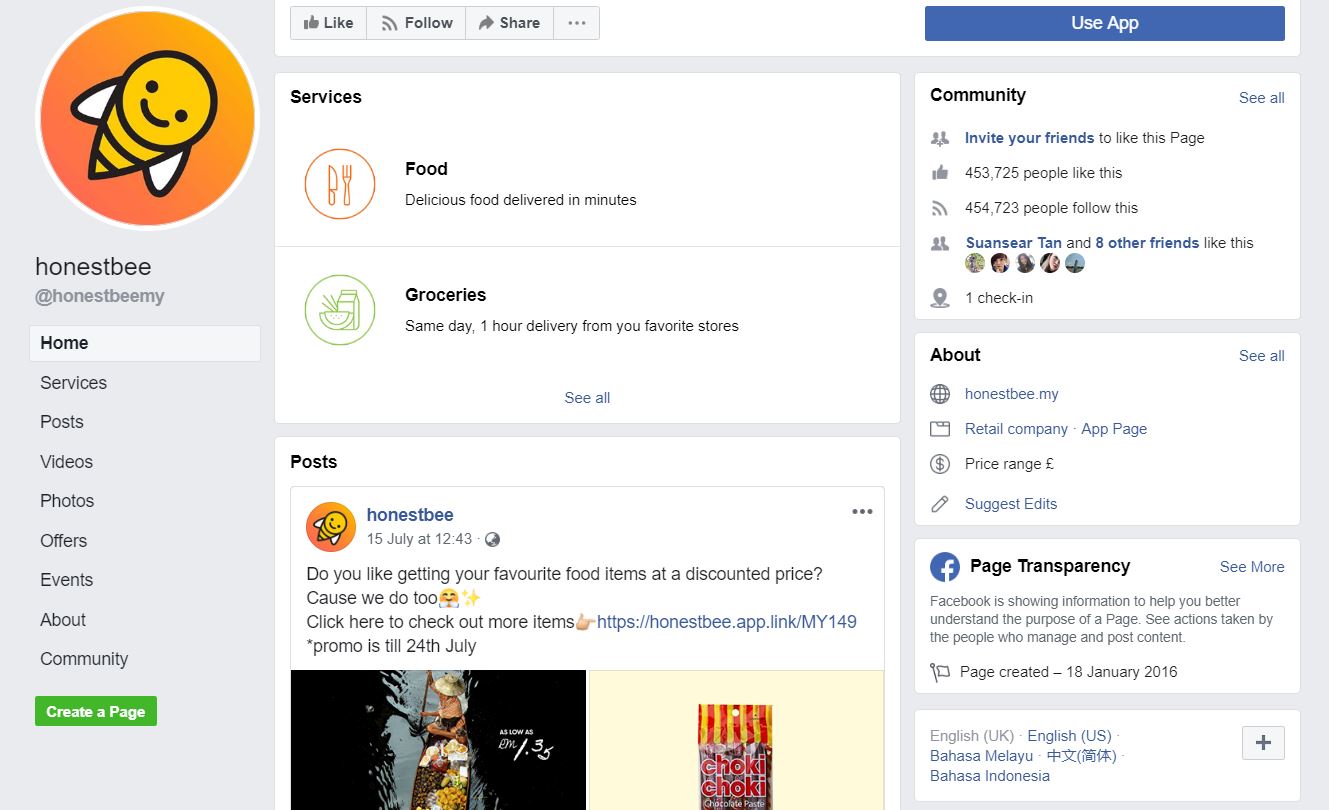 So, we are wondering if other restaurants and cafes are suffering from the same fate. Checking honestbee's website, there has yet to be an announcement stating that it will be temporarily suspending its operations. It goes the same for its social media accounts. However, Jon Russell from Tech Crunch did report that honestbee is running out of money as it is burning millions of dollars per month.
Do you think it is true?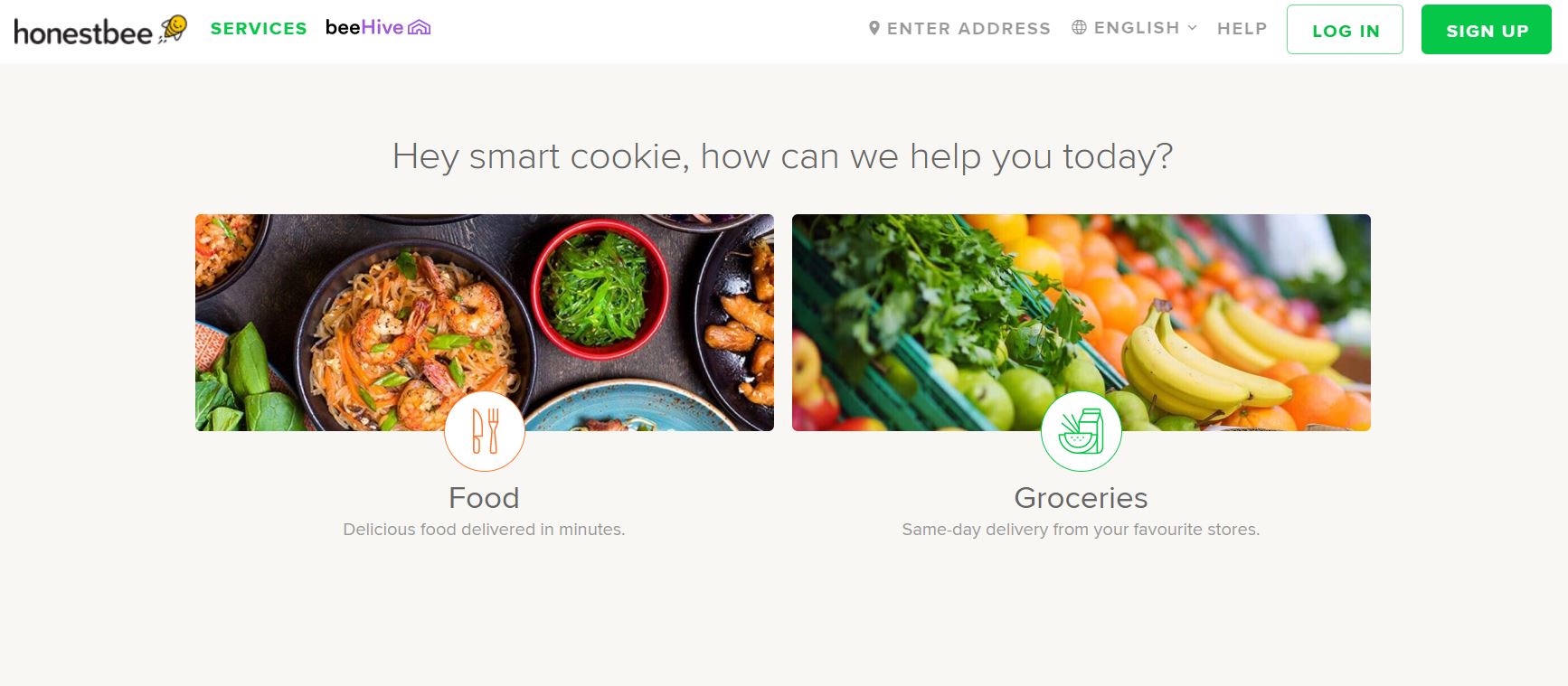 If it is true, we will be finding it all by this weekend. After all, honestbee needs to make an announcement regarding its suspension. Hopefully, the food delivery company will also be returning the money owed to restaurants, and cafes – if that is the case. Did you see this coming? Let us know your thoughts in the comments. We would love to hear from you.
Read Free Nasi Goreng, Mee Goreng, Almond Cake & 9 Other Deals At IKEA Sale Until August