KFC Thailand Brings Back Double Down, The Popular Crunchy Burger That Has No Buns
The bacon looks so crusty 😍
Did you know that Double Down was first introduced in the US in the year 2010? Replacing buns with fried chickens was indeed a mind-blowing idea and crazy at that time. This burger has left so many in awe and wonder for the next release because it is always on for a limited time only. Following the popular demand, KFC Thailand has decided to bring back the Double Down. Wise move, KFC!
KFC Thailand Now Has Double Down Burger

Double Down Burger is now available at KFC Thailand and still looks as tasty as it used to be. For those who do not know what Double Down Burger is, it is two pieces of boneless fried chickens replacing the normal buns. Temptation restraint will take no effect because no one can resist the cheese and bacon in the middle.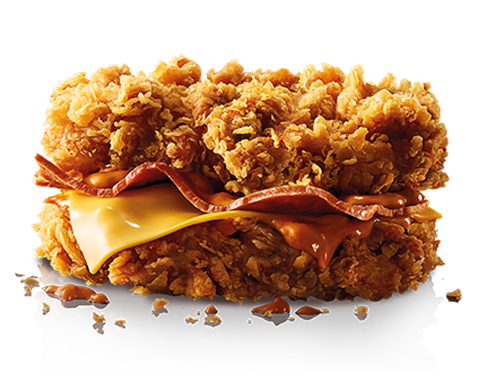 Both sides are crispy and crunchy, not to mention its juiciness on every single bite. Cheese and bacon kick in not long after your first munch.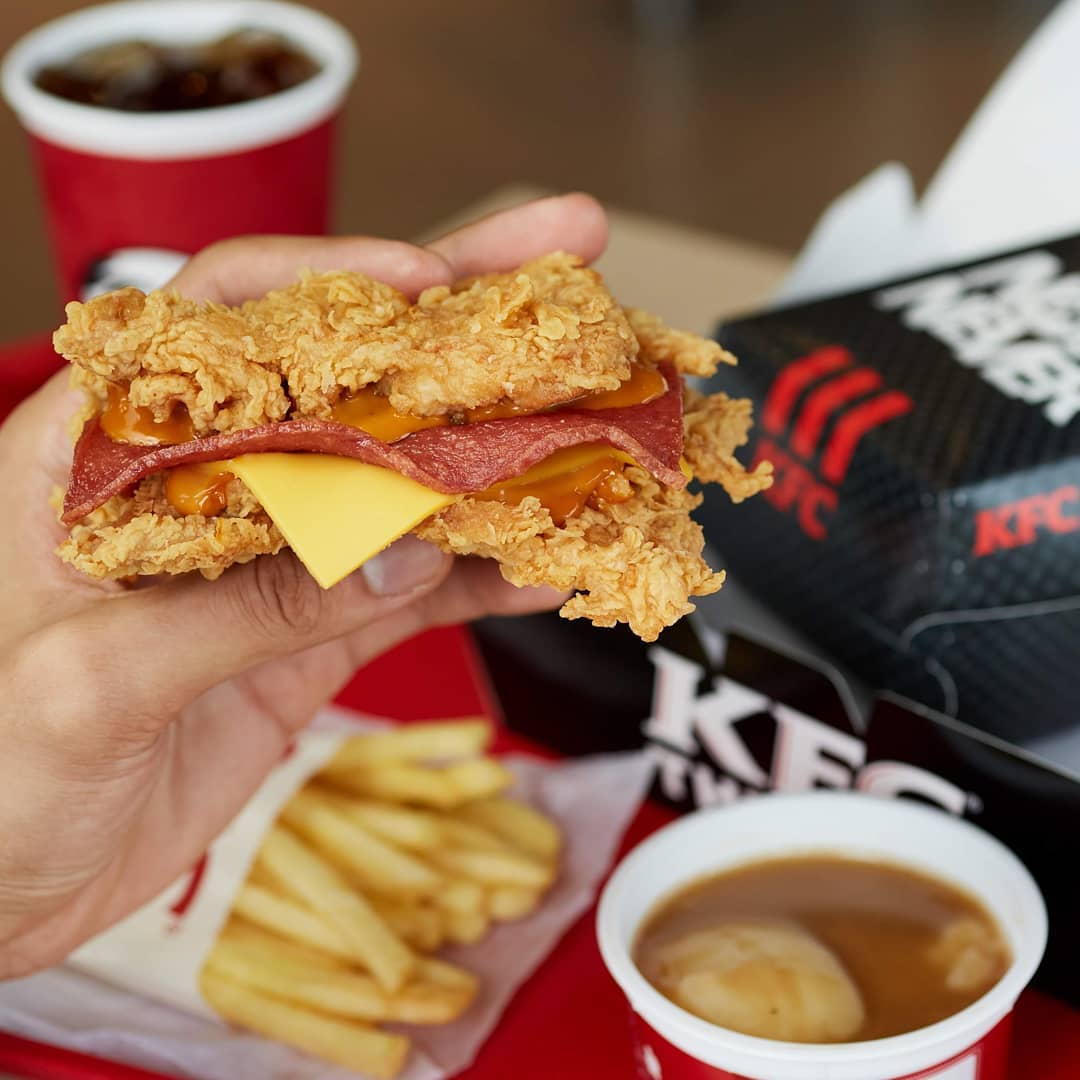 Hold on, let me just wipe my watery mouth.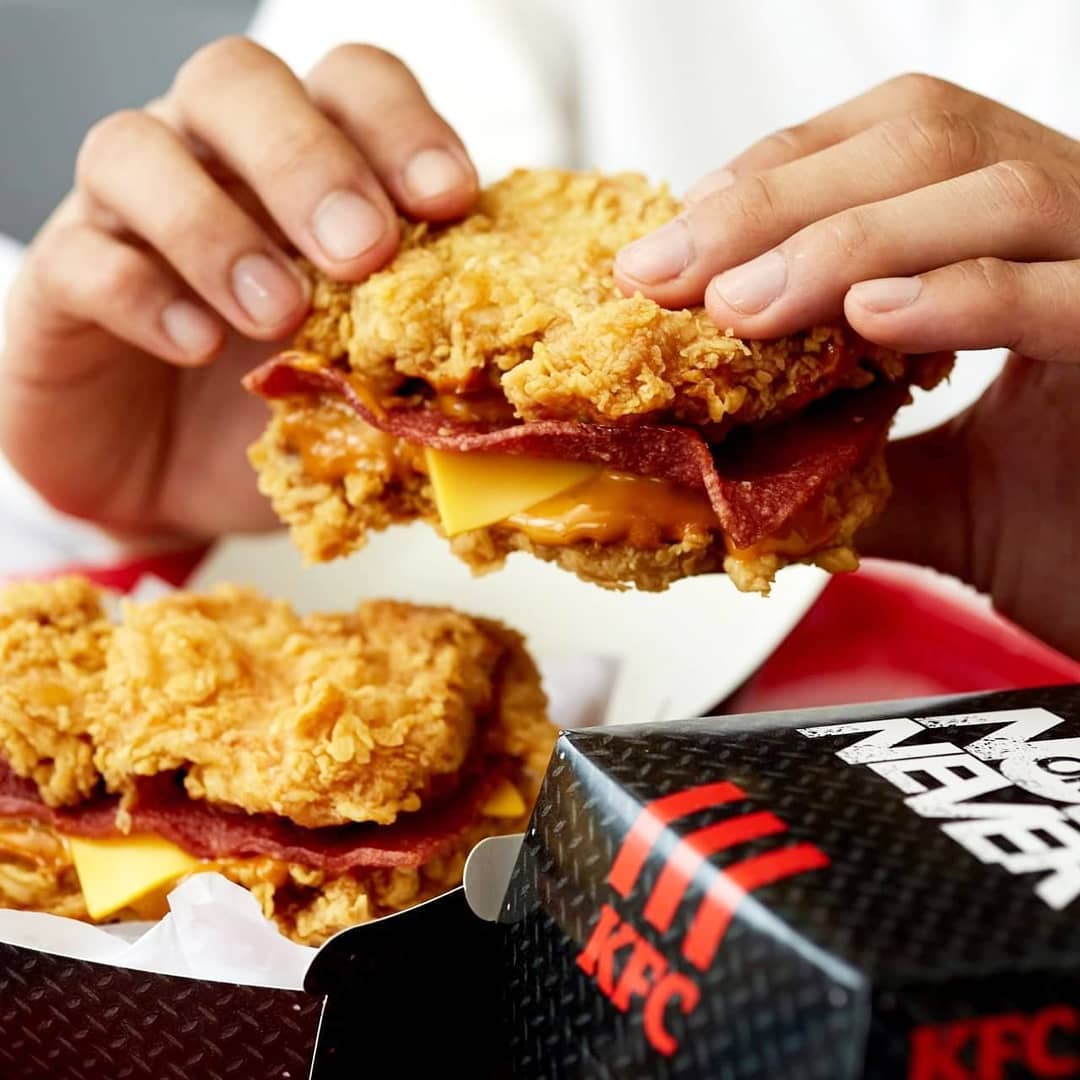 Thais are now going crazy over this as well as everyone else out there who had just found out this news.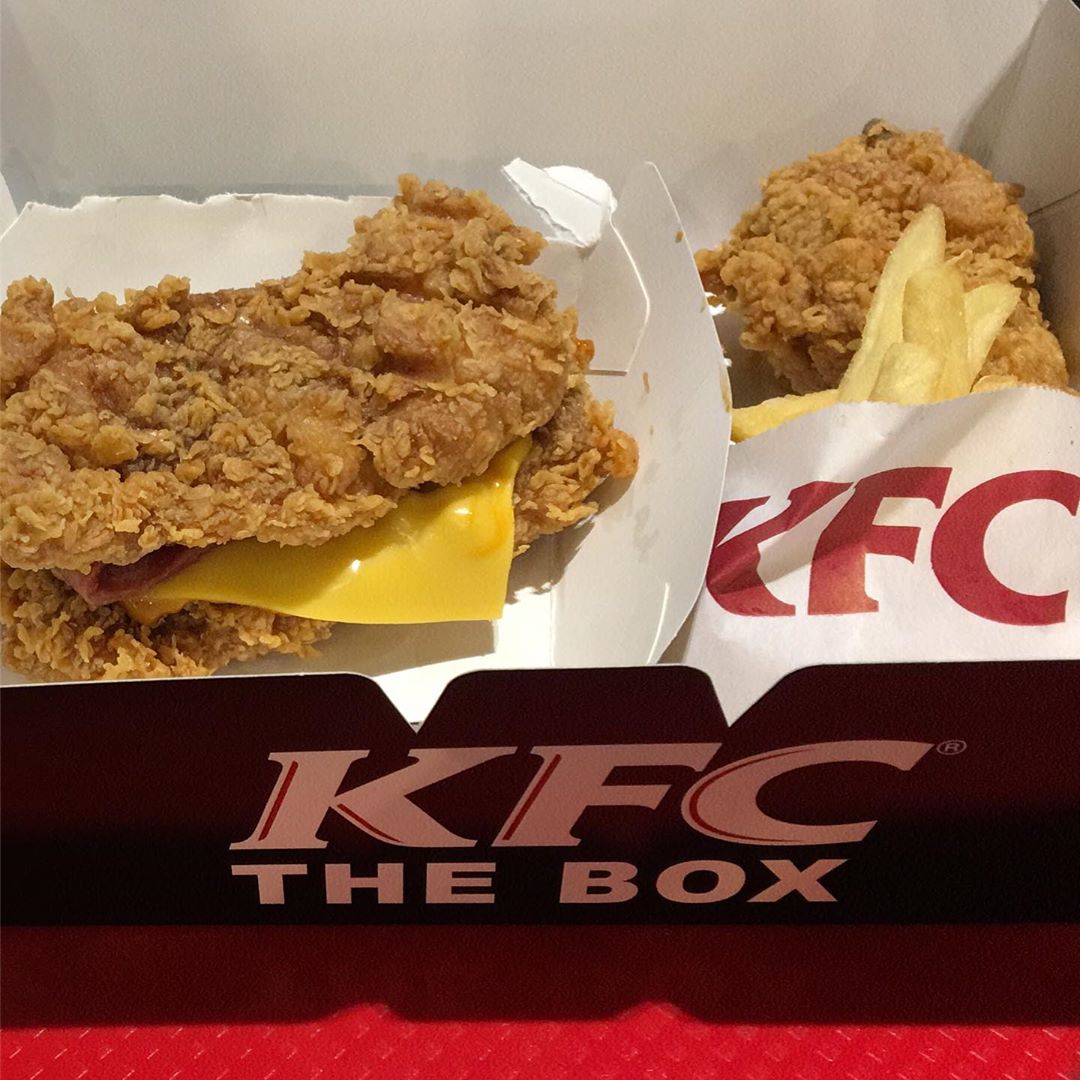 Who said they only look good on advertisements? You might want to have a second glance.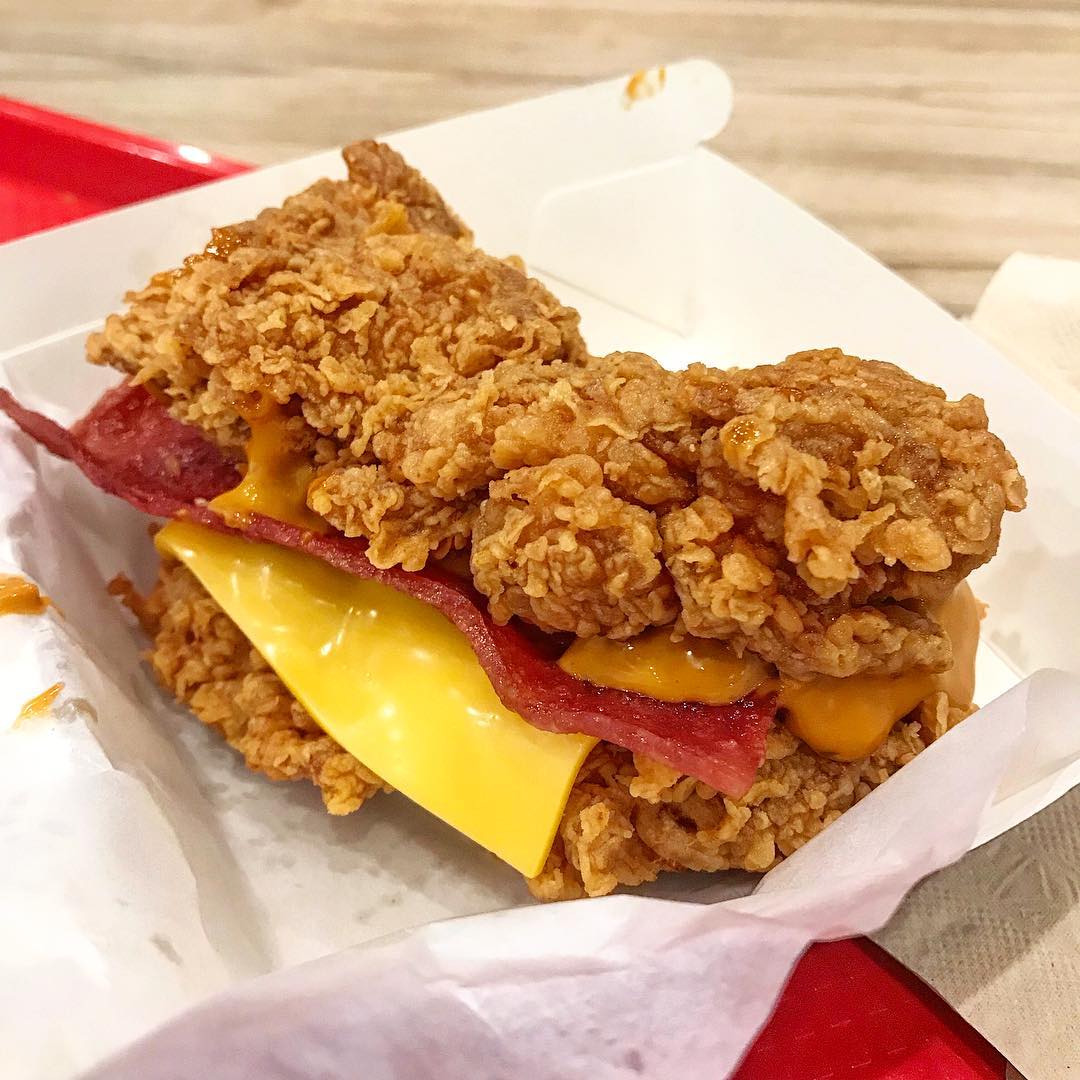 The size has never been more generous and they are just simply too good to be true!
The Return of Double Down Burger at KFC Thailand
Foodies, what do you think of it? Would you travel all the way to Thailand for this or wait patiently until the next release in Malaysia? We definitely couldn't resist it and some of us are already on the way for this crispy, crunchy, crusty burger.