This luxury private estate in the hills of Penang is perfect for your next staycation
Price starts from RM540/night for two.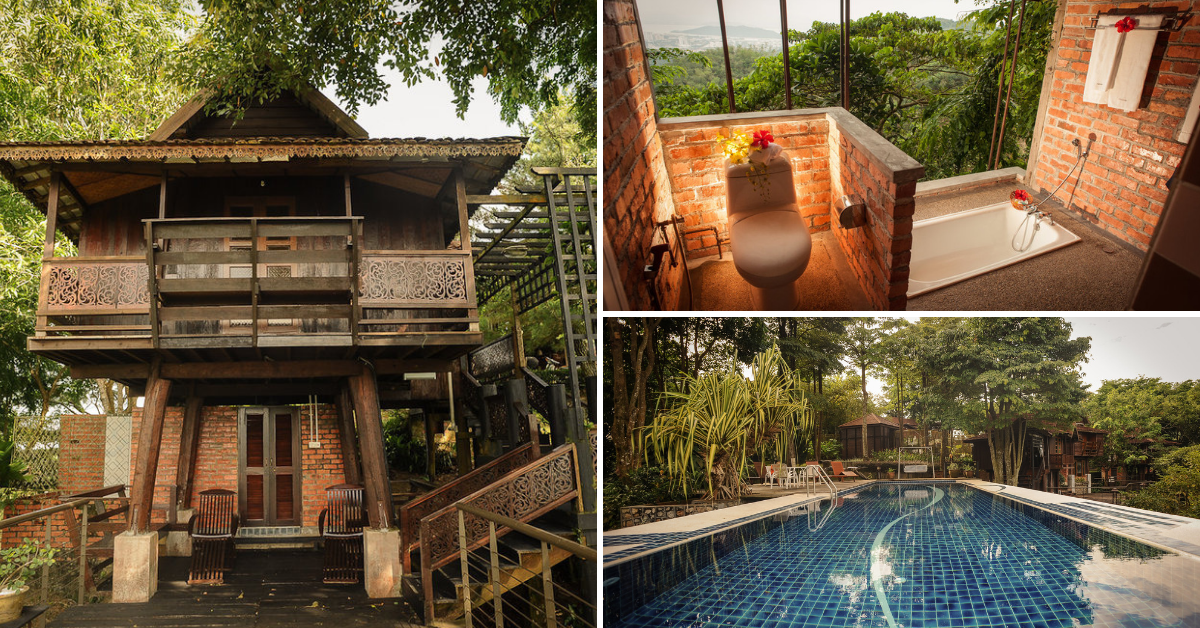 Your big day is coming, or maybe it's your partner's. You want to plan a romantic staycation in Penang but are caught up with so many choices. In fact, many would overlook Penang when it comes to romantic getaways and opt for our neighbours. We found a hidden gem and we're about to bring you to Malihom Penang, one of the best homegrown retreats.
If we didn't tell you this is Penang, where would you think this would be? Bali? Or Thailand?
Tell Me More About Malihom Penang:
Spanning a 40-acre estate in Balik Pulau, Penang. Malihom Penang is made up of a cluster of traditional Thai Lanna Rice Barns, converted into one bedroom 'villas'. Away from the hustle and bustle, surrounded by rainforest, your staycation will get a lot more intimate.
What's so special about Malihom Penang? Aside from a private space to yourself, to experiencing a full retreat in the forest, each villa is basically a teak barn that is now classified as Thailand's National Heritage. Meticulously crafted, Malihom provides a cultural experience with ultimate comfort, so you and your loved ones can have the best stay when in Penang.
The Rooms:
Malihom Penang offers exclusivity with only 8 barns available in the estate. Each villa resembles a different character, provided with super comfy beds and ensuite bathrooms. The bathtub overlooks the stunning view of the rainforest. Barns such as Khanun and Baanmai could sleep three comfortably.
Ever watched the royals having breakfast in bed and wondered how it's like? You sure can experience the same at Malihom Penang. Want a full-on luxurious experience? Opt for fullboard and worry not about your 3 meals.
Fun fact: All the water you drink, bath and swim in Malihom Penang comes from natural spring.
Activities Available in Malihom Penang:
There are lots to do other than just chilling around the estate. Pamper yourself in the tranquil surroundings with their traditional Malay massage that detoxify and improves your blood circulation. What about an adventurous trail? If you're staying for 3 nights or more, book in advance to explore the hills of Balik Pulau with experienced guide.
Since Malihom is nestled in Balik Pulau, you're not far away from fruit farms, especially the King of Fruits, durian. Indulge these exotic, spiky fruits with sweet-buttery taste (very subjective) and tell us what you think.
Related: 10 Road-Trip Worthy Things to Do in Balik Pulau
Where to Book a Stay at Malihom Penang?
Head over to Malihom Penang's official website for booking. Or, book through travel apps like Traveloka and Agoda, your perfect retreat is just a click away. Price starts from RM540/night for two.
For those who are still planning for a romantic staycation, we hope this helps. For those who've stayed in this beautiful estate, share with us your experience. Buh Bye!
Malihom Penang
Address: Kiri N/T 168, Bukit Penara, Mukim 6 Balik Pulau, 11000 Penang.
Website: http://malihom.com/