New Extra Spicy "Ghost Pepper Mamee Monster" Snack Spotted in Malaysia Supermarket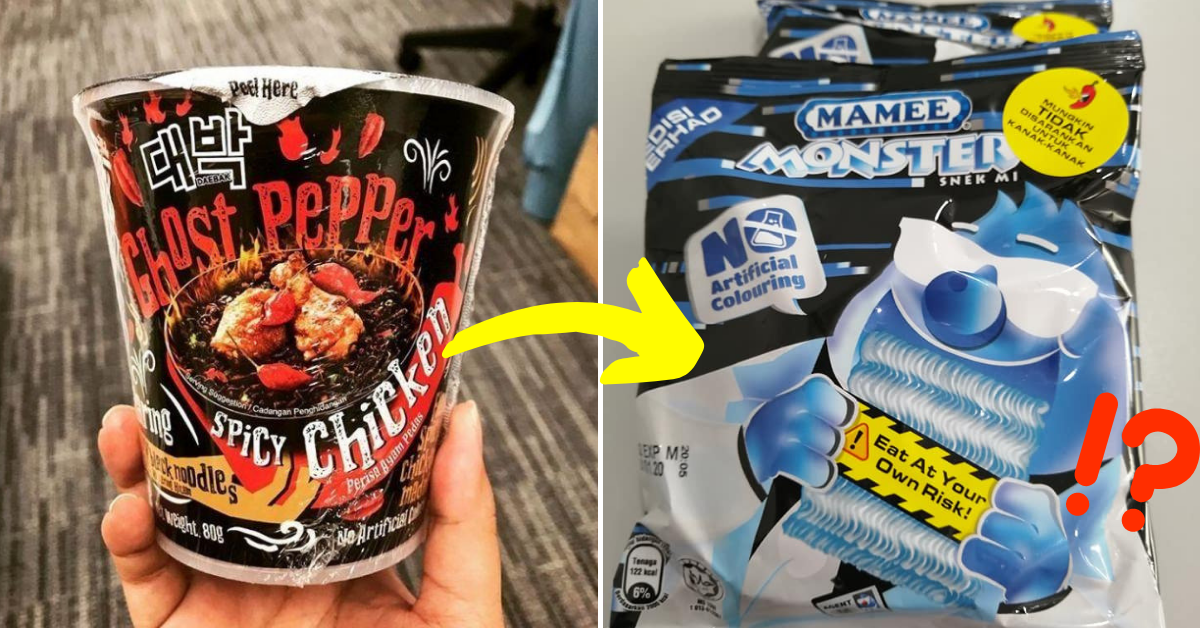 Boba (what's new) and spicy food seems to be the trend of 2019. From Samyang to the recent Mamee Ghost Pepper noodles, people are taking spiciness to the next level. Mamee came out with yet another Ghost Pepper item, and this time they're in our childhood snack Mamee Monster. Will Ghost Pepper Mamee Monster be the next hit item? How far can your stomach go with this one? Well scroll down to find out more!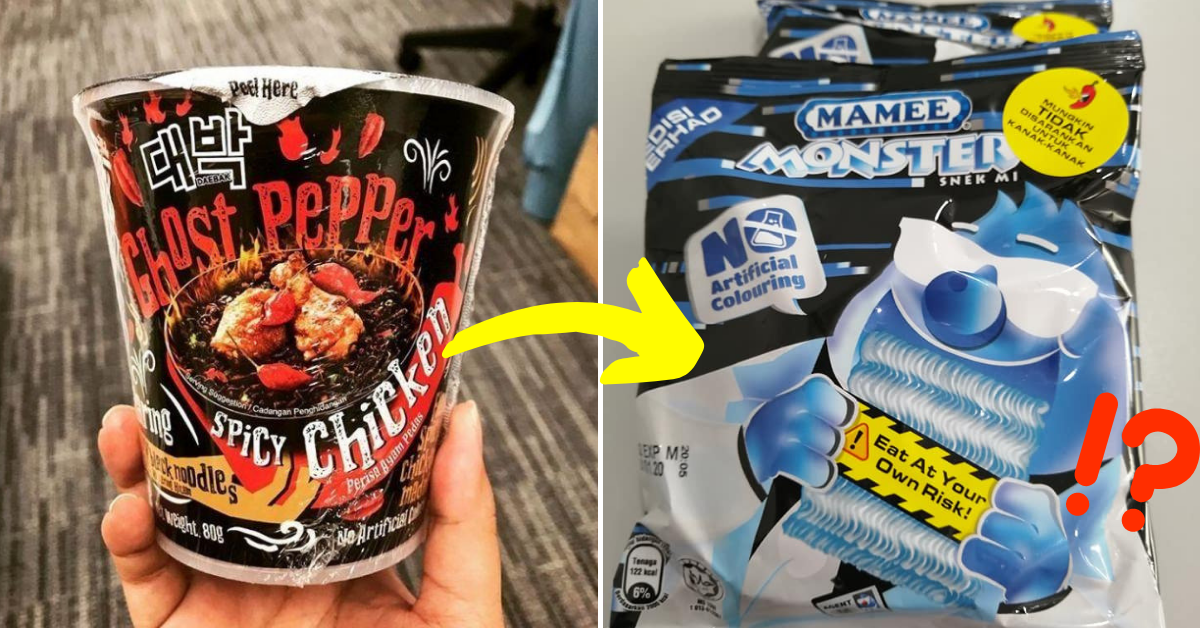 Ghost Pepper Mamee Monster — How Does it Look Like?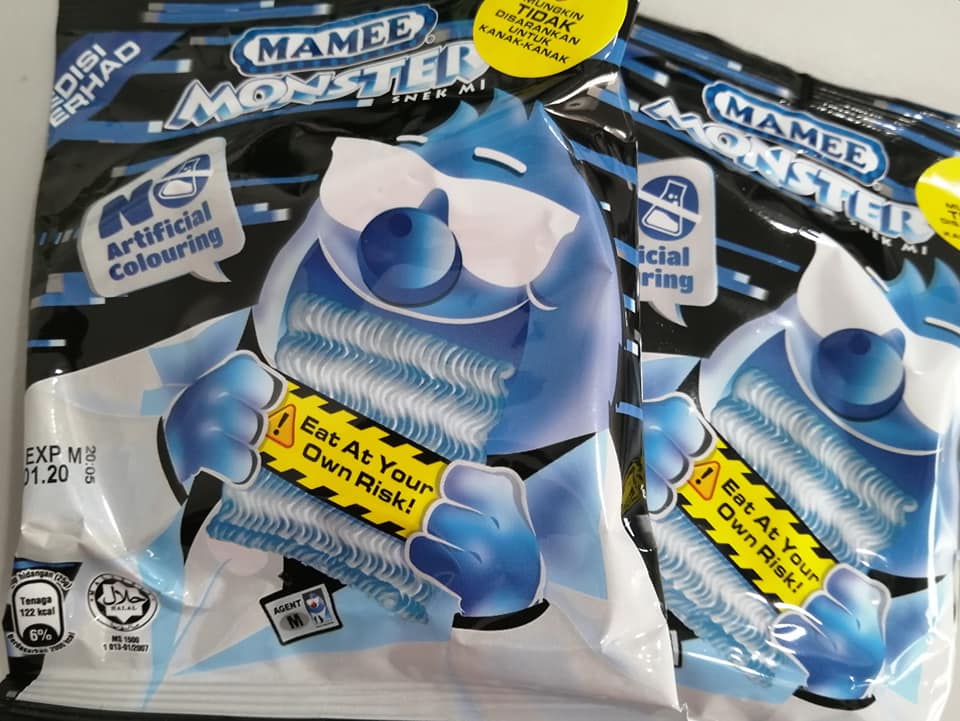 Different from the typical cute mini mamee monster packaging, this new Ghost Pepper flavor comes in a thunder blue and black packaging. Which to us, kind of indicates danger and while it looks cool, it's also quite intimidating. Not only it has a warning "eat at your own risk" sign, it is labelled "mungkin tidak disarankan untuk kanak-kanak" which literally translates to "not advisable to be consumed by kids." Okay Ghost Pepper Mamee Monster might be a serious thing now.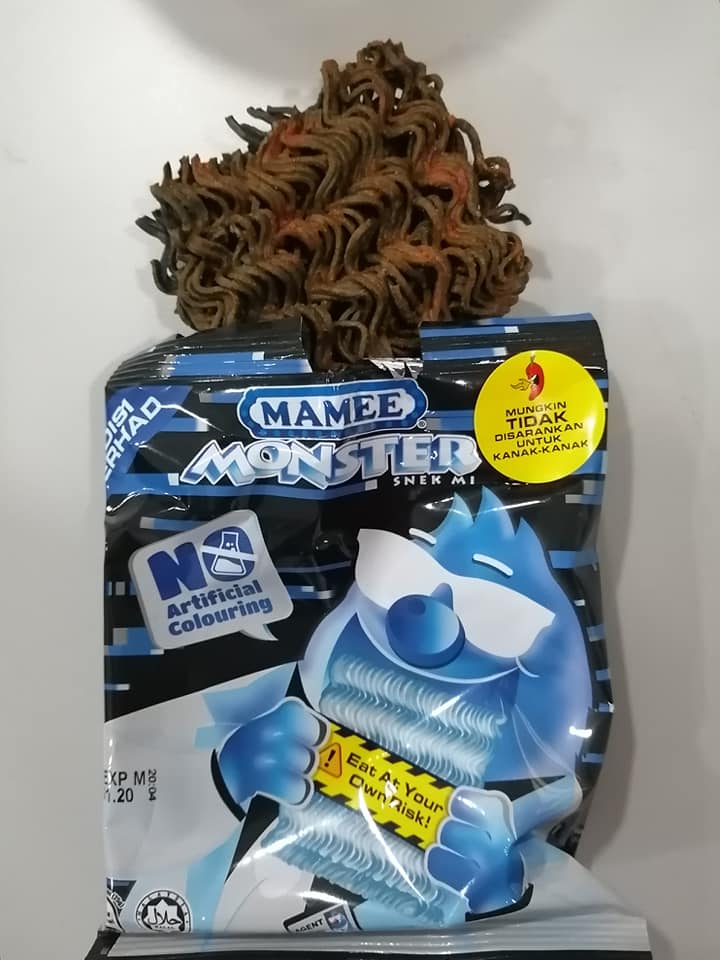 Pop the snack and you'll find it even more intimidating. The noodle-like snack is black in color! We're mindblown! They look just like the previous hit item Ghost Pepper noodle, and is coated with red pepper powder. *Swallows non-existent saliva*
You Might be Interested in: McDonald's Has Crazy Discounts Up to 60% for Its Super Supper Deals this July!
Tell Me Where to Get Them NOW: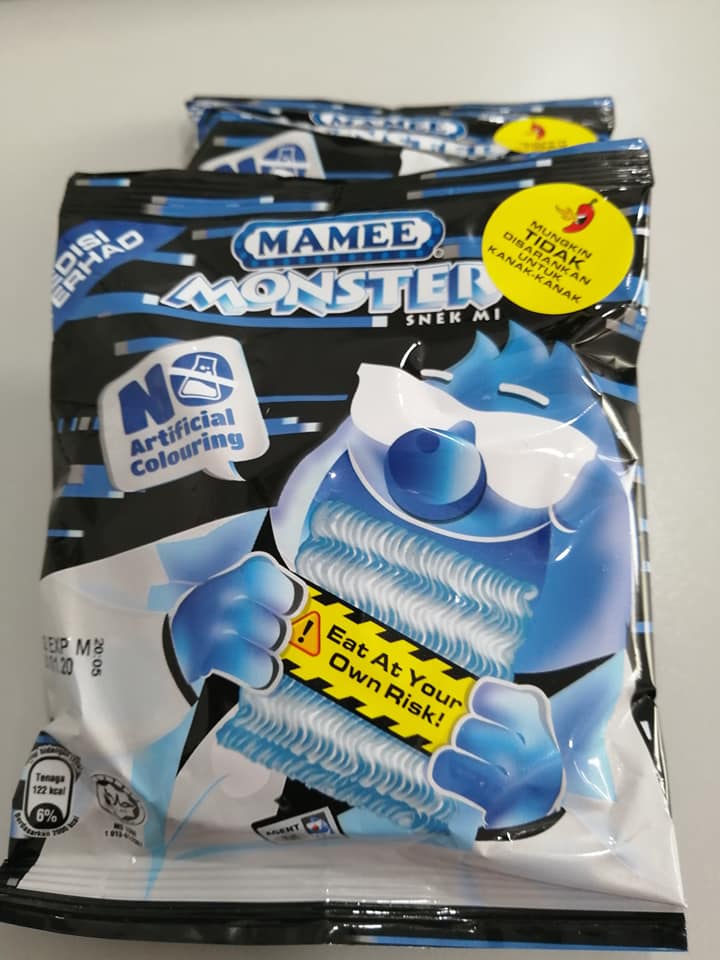 Chill, we'll give you the full deets, but before this, a little heads up. While we mentioned the packaging might be different from the rest, we're talking about the individually packed packaging. You know how Mamee snacks always come in a family pack? Take note as from the outside, this new flavor is packed with Mamee Monster looking like a spy, dressed in a coat and sunglasses, with a mystery sign.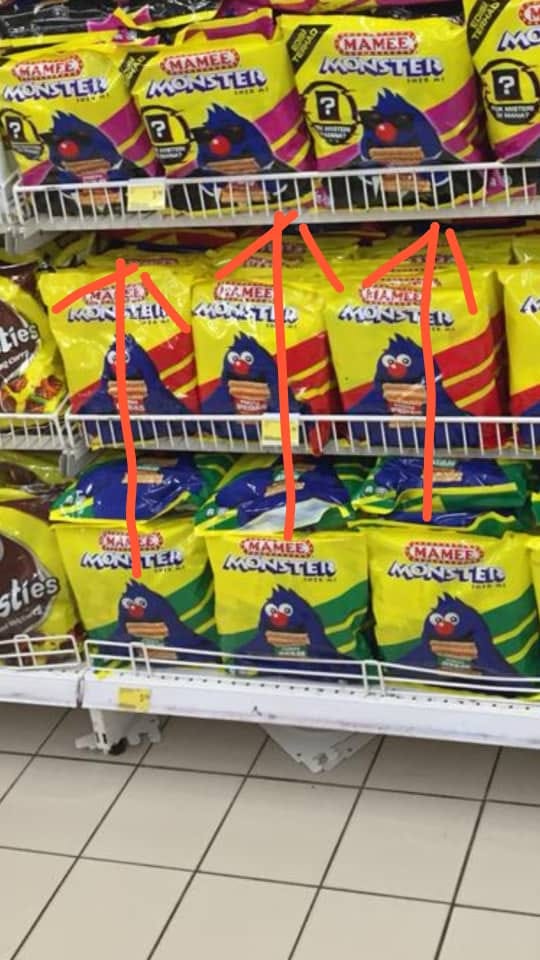 Also, this is a try-your-luck thing. Based on resources, you'll not find this new snack in every Mystery Family Pack. You gotta have some luck with you to get your hands on them, but hey, isn't that a better, fun experience? Ps: Please don't waste food, be a responsible consumer. Netizens have already spotted the Msytery Family Pack in Kluang Aeon Big and in some other supermarkets as well. So, better pay more attention while shopping for groceries now.
Challenge the New Ghost Pepper Mamee Monster!
If you're up for the challenge, don't forget to tag/ mention us on your social media. We would love to see them! This is not for the faint-hearted, so eat at your own risk. Buh bye!