Sushi King RM3 Bonanza Is Back With More Than 45 Sushi Varieties!
Let's get itz!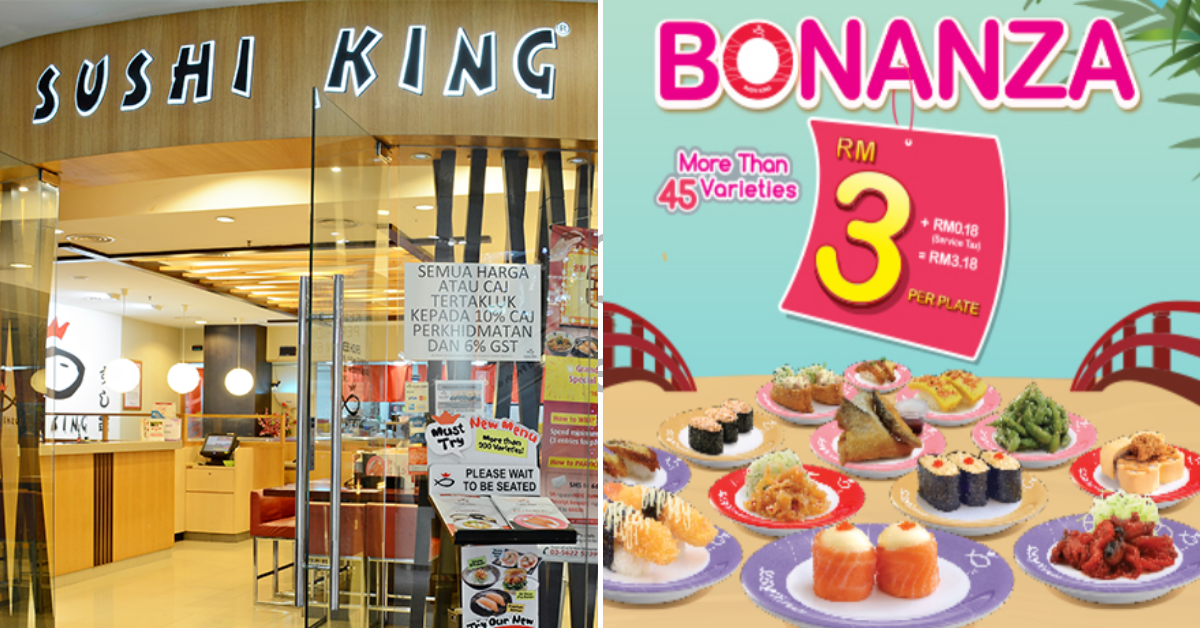 Hey, foodies! Who in their right mind would not be excited about really cheap and yummy sushi? If you're like us, a huge fan of mouth-watering sushi, talking and always dreaming about the tantalizing guilty pleasure salmon, sweet tamago to deep-fried crispy tempura. You may continue reading if you feel relatable and share our love for sushi. Let us break the good news to you below!
Sushi King RM3 Bonanza
Sushi King RM3 (RM3.18 inclusive of service tax) Bonanza is back to treat us to a meal of a lifetime with more than 45 sushi varieties this time around. Big shoutout to Sushi King! Going nationwide for us to enjoy at all places with different promotion period which you can check out right here. 👇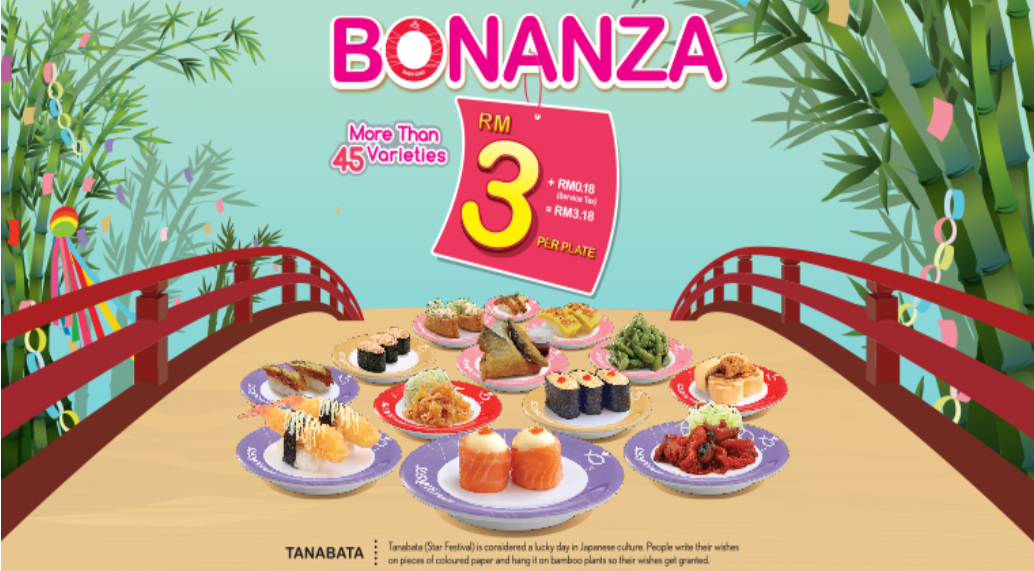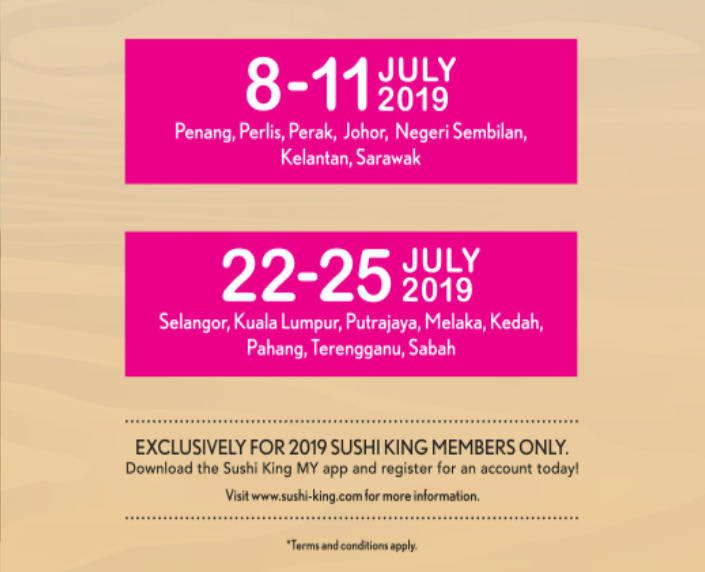 Remember it's exclusively for 2019 Sushi King members only. Download the Sushi King MY app and register for an account today, yup as easy as that! The promotion comes with terms and conditions applied. Catch you there!
Sushi King Bonanza Terms and Conditions:
Valid for dine-in only. Takeaway is not available during this promotion.
Not valid with any other discounts or promotions.
All vouchers are not accepted during this promotion, except the Sushi King RM10 cash voucher.
One membership admits a maximum of 3 persons.
Incomplete parties will not be seated. Reservations are not allowed.
Maximum 45 minutes per dining session.
Leftovers will be charged at normal price.
Smile Points collections and redemptions are not valid during this promotion, including for all normal price items.
Price shown is subject to 10% Service Charge.
Sushi King reserves the right to amend the Terms & Conditions without prior notice.