Tealive Malaysia Is Having Buy One Free One Promotion (Here's How)
Boost yourself with some goodies!
Good day fam! Today we're bringing you one news that might just make your day! Stay with us people, mobile apps are the thing that has since brought convenience to us over the years and this year there are lots of crazy deals going on!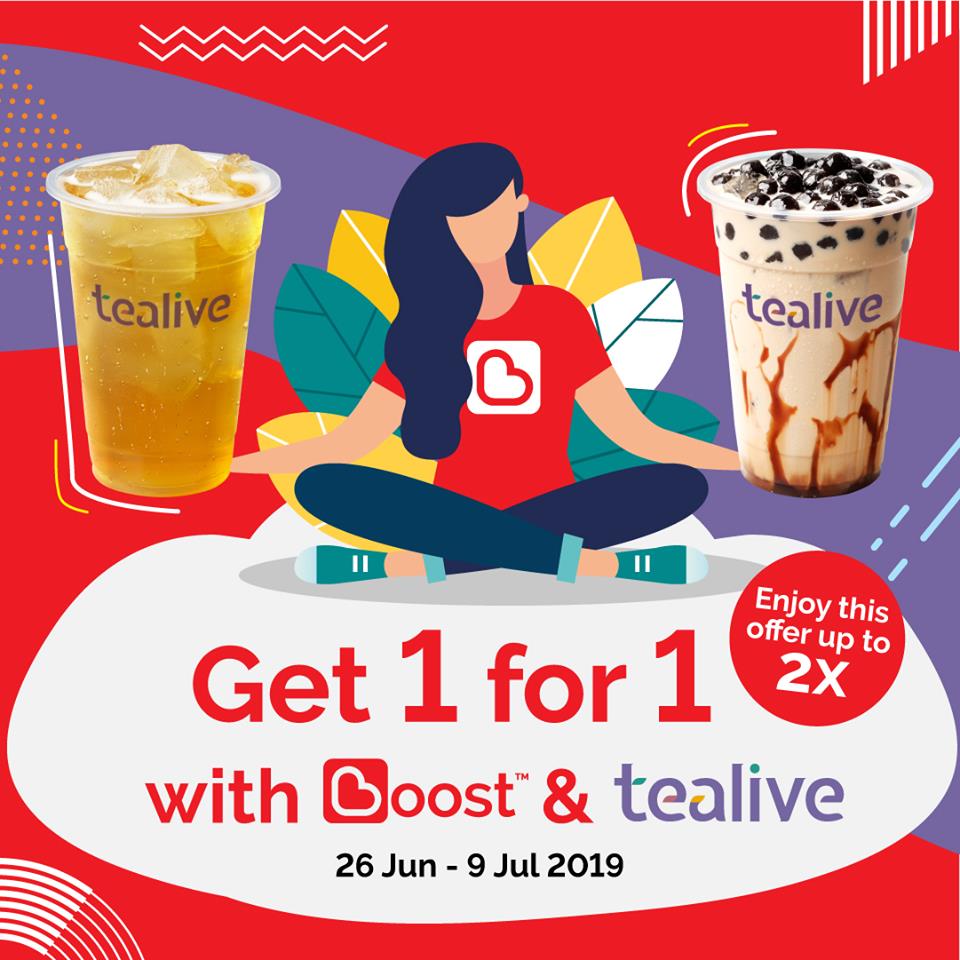 Buy One Free One at Tealive With Boost App Is Now Up For Grab!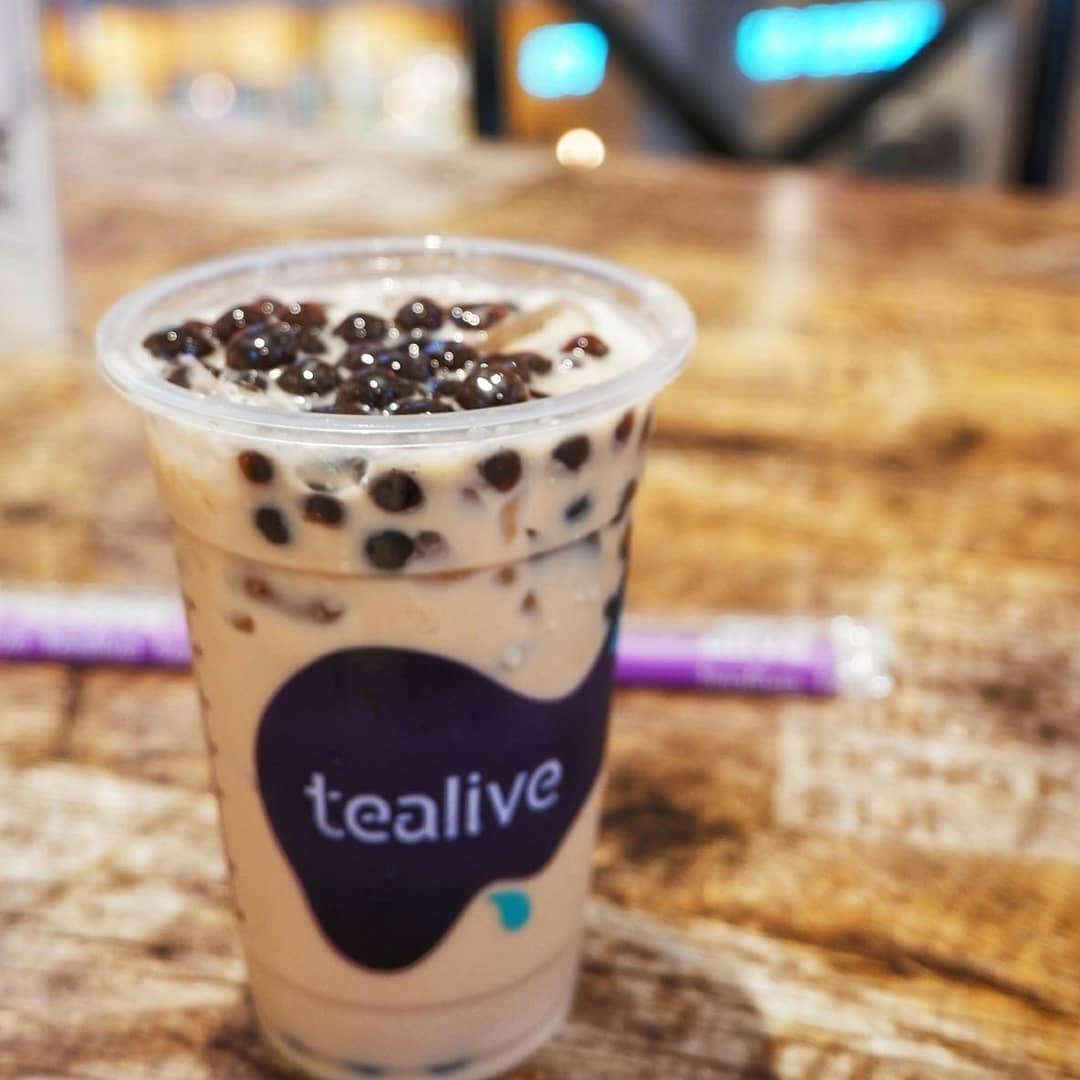 We were scrolling through goodies and we encountered something shiny. We were certain that this will please all the Foodies out there.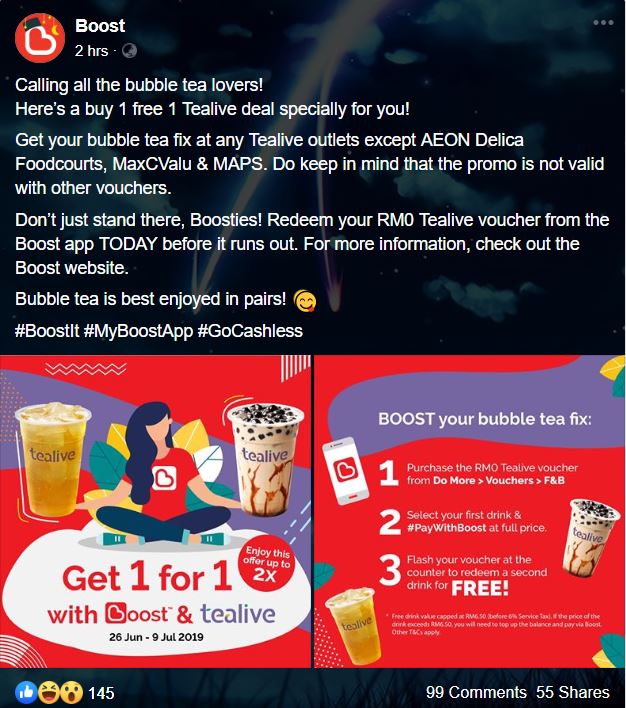 You can now enjoy a second drink for free with your buddy on your next hangout! But keep in mind that this is of course for a limited time only (26th of June – 9th of July 2019) ~ Don't leave just yet, we have more to tell you.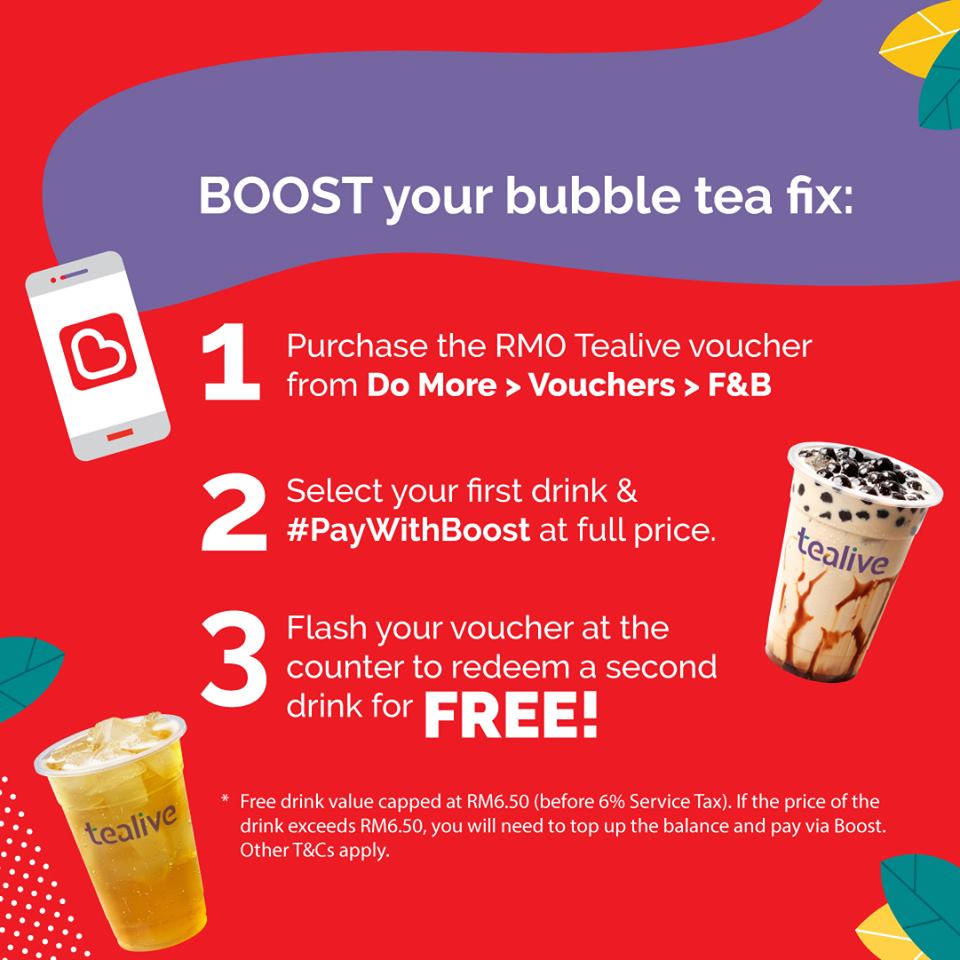 Downloading Boost app is definitely the first step, next you'd need to proceed to Do More, then Vouchers and tap on F&B to purchase your RM0 Tealive voucher. Here, we'll show you pictures for with clearer explanations:
We've figured out that the steps might not work for everyone, some might not find it available in the Vouchers' F&B section so here's another way! You can tap on the Boost App logo-ed icon to proceed to the next step.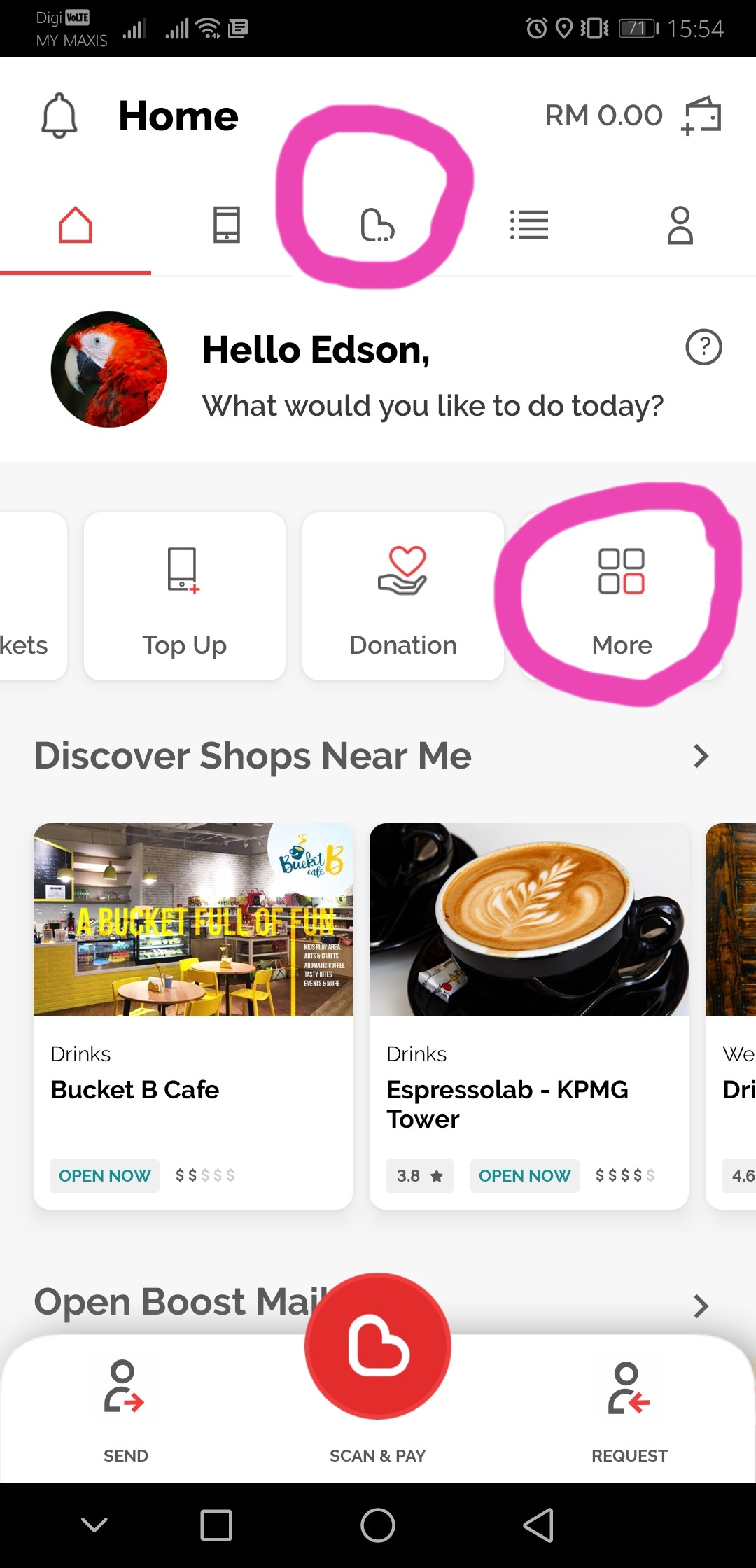 Then you'll find a Trending Now down below and you'll see a Tealive buy one free one promotion sliding through!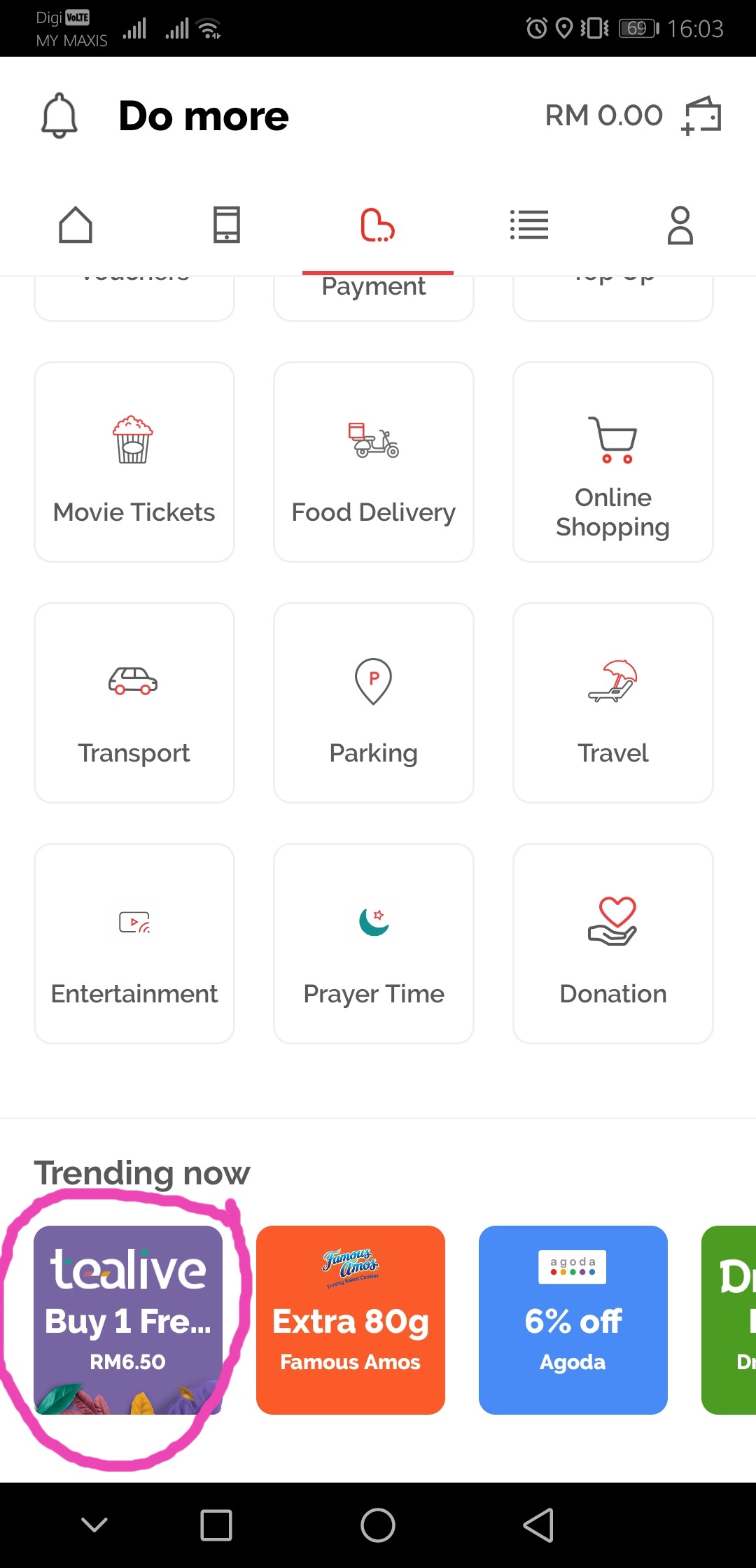 You can also find it in Best Deals Now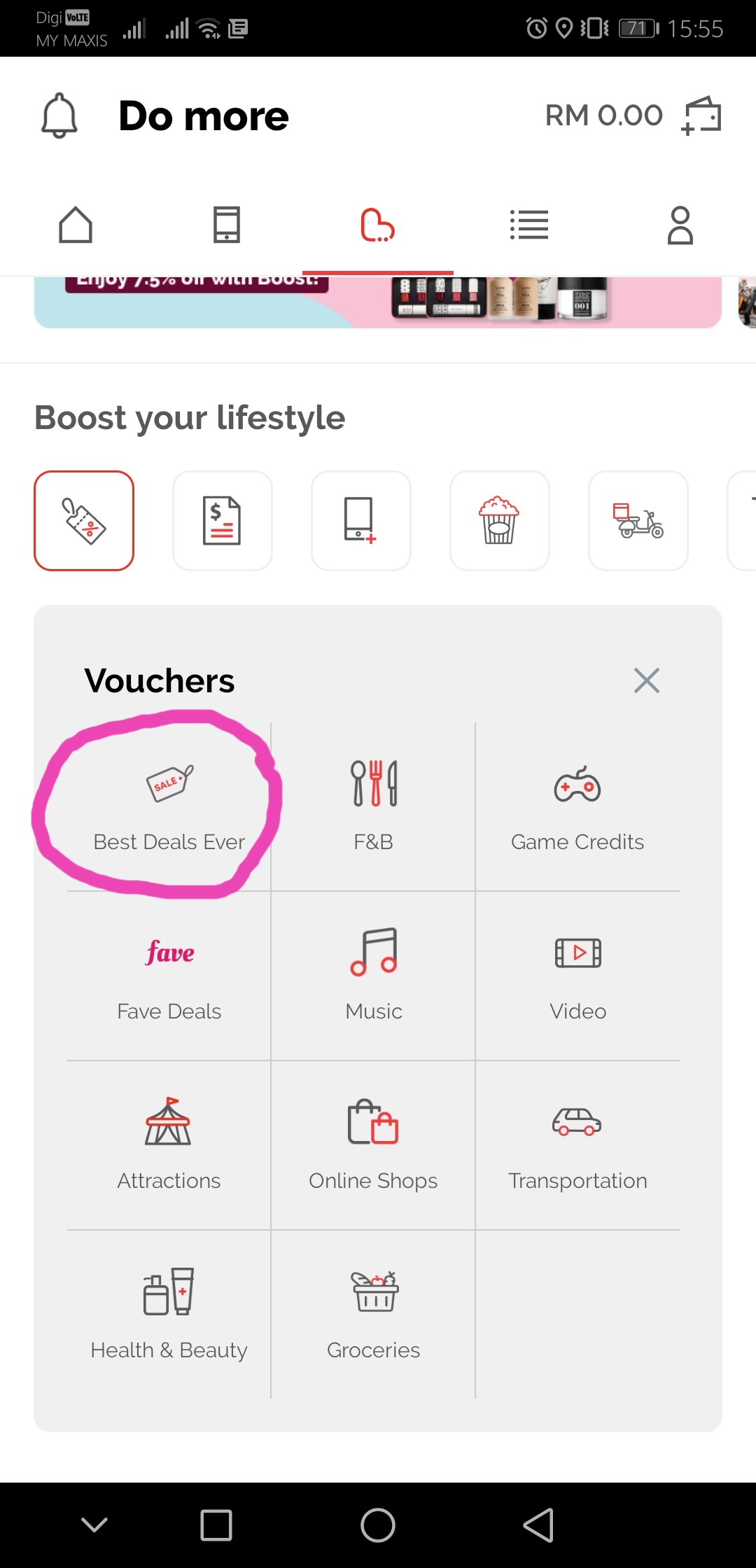 There you have it fam, today's the day!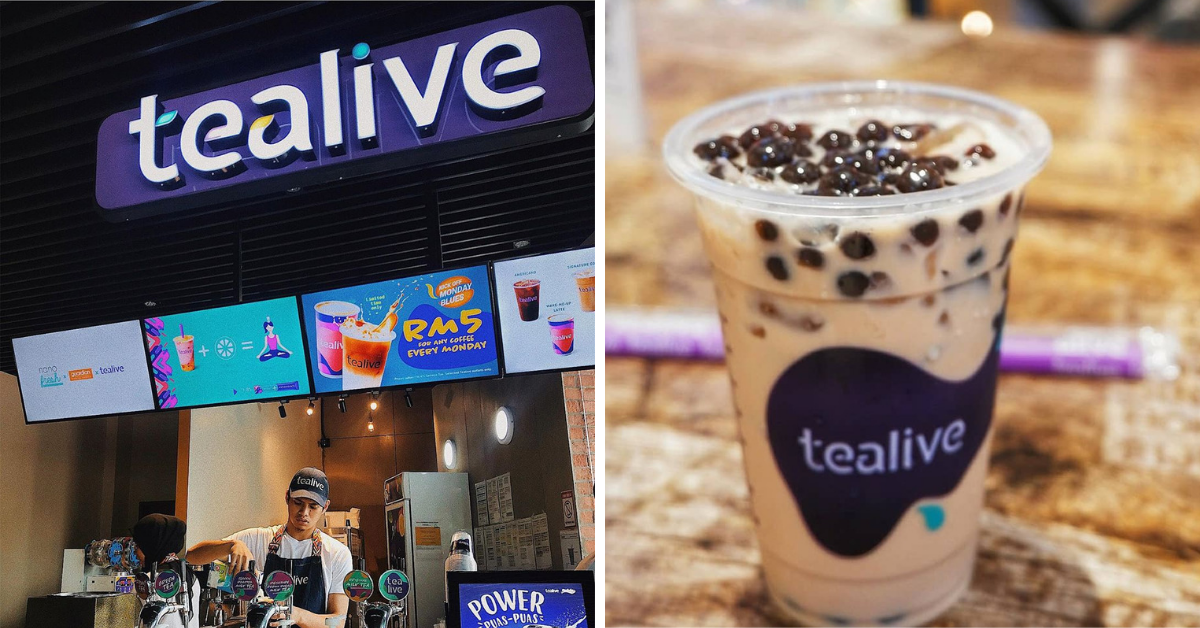 Oh and let's not forget about terms & conditions
Terms & Conditions
– Customer must purchase RM0 Tealive voucher ("Voucher") via Boost App and present the Voucher code to the Tealive staff when placing an order to be eligible to participate in this campaign.
– Customer must purchase one (1) Tealive drink at normal full price and pay using Boost to redeem one (1) free Tealive drink worth RM6.50 (excluding 6% SST)
– Valid at any Tealive outlet (except Tealive in AEON Delica foodcourts, MaxValu and MAPS)
– If the price of the free drink selected by the Customer exceeds RM6.50, Customer must pay the outstanding amount with Boost app.
– Customers may only purchase a maximum of two (2) Vouchers.
– The Voucher is only valid for two (2) weeks from 26 June 2019.
– Limited to 20,000 redemptions.
– Promotion is not valid with any other vouchers or promotions.
Now Read: KFC Promotion 2019
Buy One Free One? Come Me In!
There you go fam, you are now worthy to go for the deals. Remember, always read the terms and conditions! We hope you have a great time!