The Coffee Bean & Tea Leaf®: Get 10% Off When You Bring A CB&TL Tumbler/Mug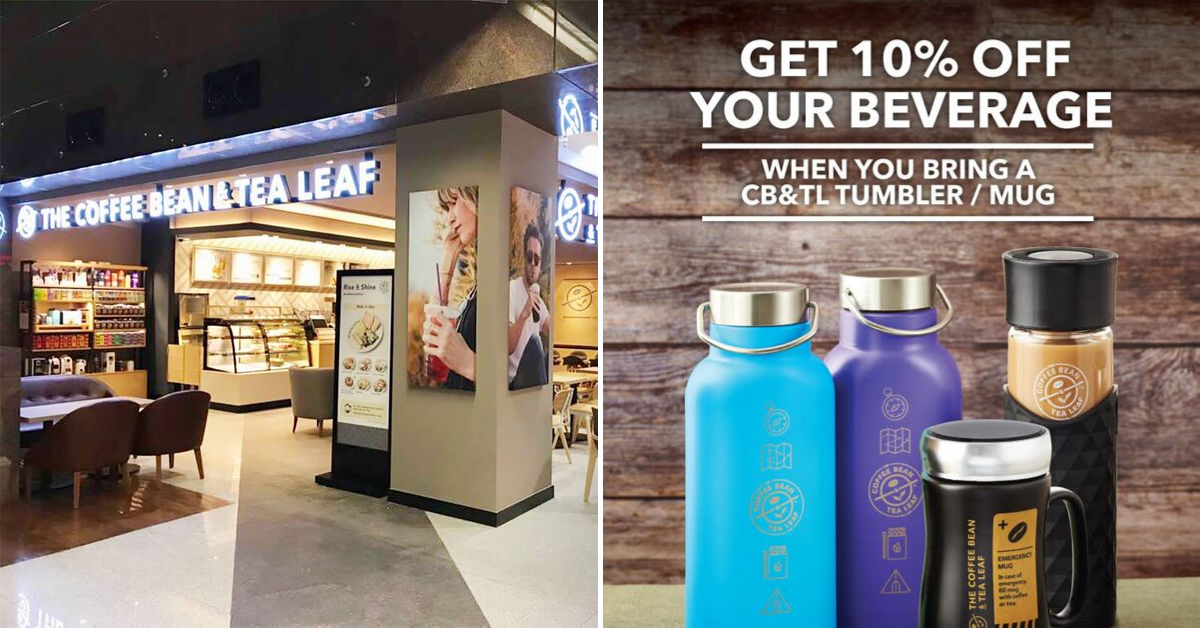 The Coffee Bean & Tea Leaf® Malaysia reaffirms its pledge to care for the environment, taking concrete steps to reduce single-use disposable plastic waste. From now onwards, customers will enjoy only reusable cutlery in-store while take-away orders will come with wooden, biodegradable cutlery. Furthermore, customers are encouraged to use their own tumblers for take-away beverages; and those with CB&TL tumblers will get a 10% discount off their purchased beverage. This comes on the heels of existing policies such as the introduction of paper straws and discontinuing the use of plastic bags, with the goal of eliminating plastics entirely.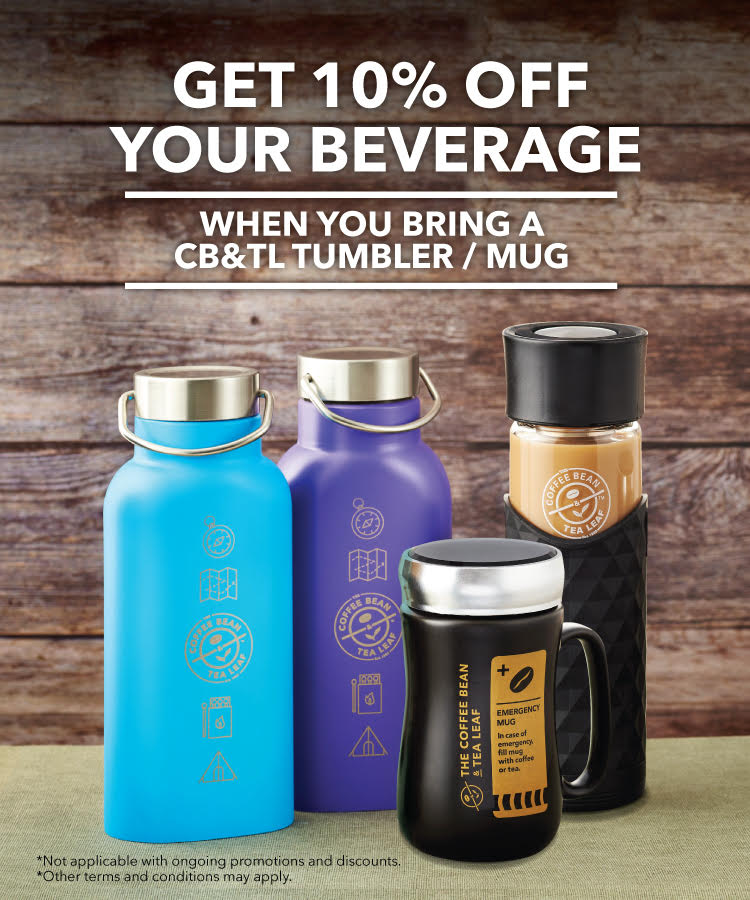 "Sustainability is a key part of CB&TL's brand purpose to 'Craft Moments of Greater Goodness'. It begins with the way we source our coffee beans and tea leaves from verified growers and paying fair prices so communities can prosper, to engaging with customers and supporting worthy causes," said Fiona Rodrigues, Director of Marketing & Development, The Coffee Bean & Tea Leaf® Malaysia. "These efforts are part of an ongoing journey and we are pleased to have our growers, employees and customers travelling this road with us – it's a testament to our belief in cultivating long-term relationships that benefit us all. Most importantly, these relationships empower us to be advocates for the environment and our new policies to reduce plastic waste reinforces our commitment to people, places and planet," she added.
CB&TL has an established history of philanthropy, from local charitable efforts supporting the Malaysian Systemic Lupus Erythematosus Association (PSLEM) to the recent 'Save Bill' fund-raising campaign in aid of the Malaysian Nature Society (MNS) Hornbill Conservation Programme. These and other activities are collectively organised under its CSR arm, the Caring Cup initiative. Globally, Caring Cup benefits grower communities with the establishment of orphanages, sharing of sustainable business practices and providing free healthcare, financial loans, schools and daycare to these communities, amongst other efforts.
In the coming months, CB&TL will continue with the roll out of more environmental sustainability efforts. For more information and to stay updated, follow the CB&TL Facebook page, www.facebook.com/CBTLMalaysiaPage or the CB&TL Instagram account @coffeebeanMY, or visit their website www.coffeebean.com.my.
Source: Press Release