Top 10 Foodie Deals To Grab In June 2019 (Starbucks, McD, KFC & More)
Eat more, save more!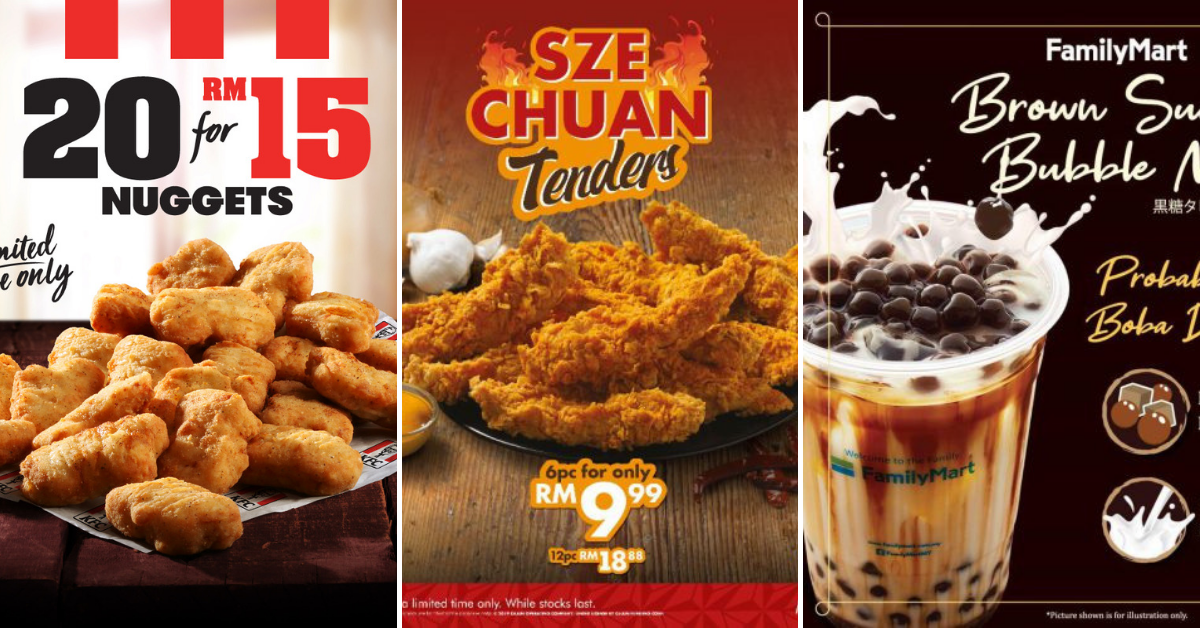 Hi Foodies! We're back with another selection of Foodie Deals you can grab this June. From your favourite fast food restaurant offer to mouth-watering dessert, this month is going to be fun! That's right! They've got deals and we are just helping you spend your money wisely. Well, you just need to scroll on 'cause we got all the information you will need!
Top 10 Foodie Deals To Grab In June 2019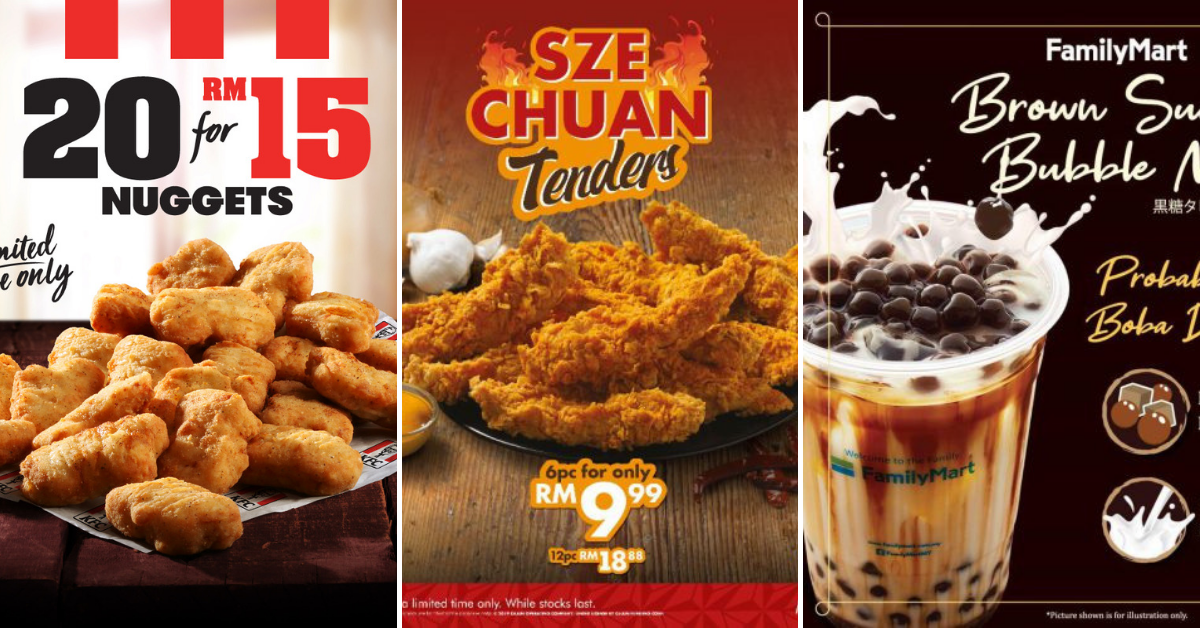 1. 20 pieces of KFC Nuggets for only RM15
Rejoice as KFC is launching another promotion! You can now enjoy 20 pieces of nuggets for only RM15! Yes that's less than RM1 for a nugget if you break down the price. Available in Malaysia foodies, no restrictions no limits, just nuggets. This promotion ends on 17th June, so hurry and get them today at the nearest KFC outlet.
 Available nationwide except Genting Highlands, Legoland and airport outlets
 Until 17 June 2019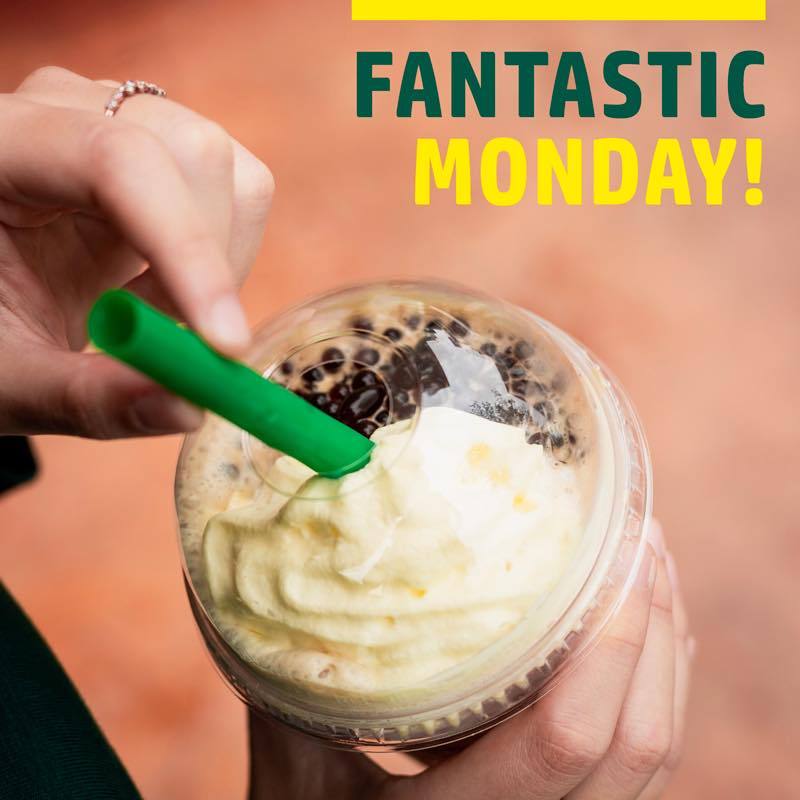 No more Monday Blues! Starbucks Malaysia will be having an ongoing promotion for their summer beverages until 15th July 2019. That's one month long! However, this promotion is only valid for every Monday. It is time to get rid of our weekly Monday blues! On every Monday, from 5:00 p.m. to 8:00 p.m., head down to your nearest Starbucks to enjoy summer beverages for only RM 15 each.
The selected beverages include Dark Caramel Sphere Frappuccino, Watermelon & Lychee Aloe Juice Blended, Dark Caramel Coffee Frappuccino, Mixed Berry Frappuccino with Pomegranate Pearls. The latter two is applicable if it is available in the outlet only.
 All Starbucks stores except Starbucks kiosks at Sunway and GSC.
 5 p.m. to 8 p.m.
📅 10th June to 15th July 2019, every Monday only.
3. Burger King Father's Day Promotion
A treat for daddy! Buy dad and yourself a meal at Burger King restaurant near you to get 5 pcs heart-shaped nugget for FREE. Look at the Nuggets, they are so cute, aren't they?
All Burger King outlets
📅 8th June 2019 – 23rd June 2019.
4. The Alley Parents' Day Campaign 50% Off Promotions
This is definitely something worth queuing for. You can get 50% discount on the second cup of beverage at all the outlets starting from 14th of June until 15th of June 2019. (Promotion excludes Brown Sugar Deerioca Series). A friendly reminder here, get to the nearest branch earlier before the queue extends and enjoy your favourite drinks with your friends! You can't get a sweeter deal than this!
All of the outlets in Malaysia
📅 14 June – 15 June 2019
5. Morganfield's Dads Free Eat Father's Day Promo
It is time to turn your attention to those doting dads and show them how much you care. Father's Day is fast approaching and you certainly wouldn't want your wonderful pappa missing out. The good news is Dads get to eat and drink for FREE on Father's Day at Morganfield's! Too good to be true, don't you agree?
 All Morganfield's outlets
📅 16th June 2019
Terms & Conditions:
Only one to be redeemed per table per visit.
Dads eat free offer must be accompanied by minimum one child and one paying adult.
Not applicable with other promotions and discount
Valid for dine-in only
What's better than spicy fried chicken? Sze Chuan Chicken Tender! it's boneless so you can enjoy your fried chicken without having to worry about those pesky chicken bones. Also, they are boldly spiced with mouthwatering Sze Chuan flavours that'll surely spice up any day. This crispy goodness will leave you wanting more and 6 pieces will most likely be insufficient for you. Texas Chicken is having a promotion and it's only RM 9.99 for 6 pieces or RM 18.88 for 12 pieces of chicken tenders.
 All Texas Chicken outlets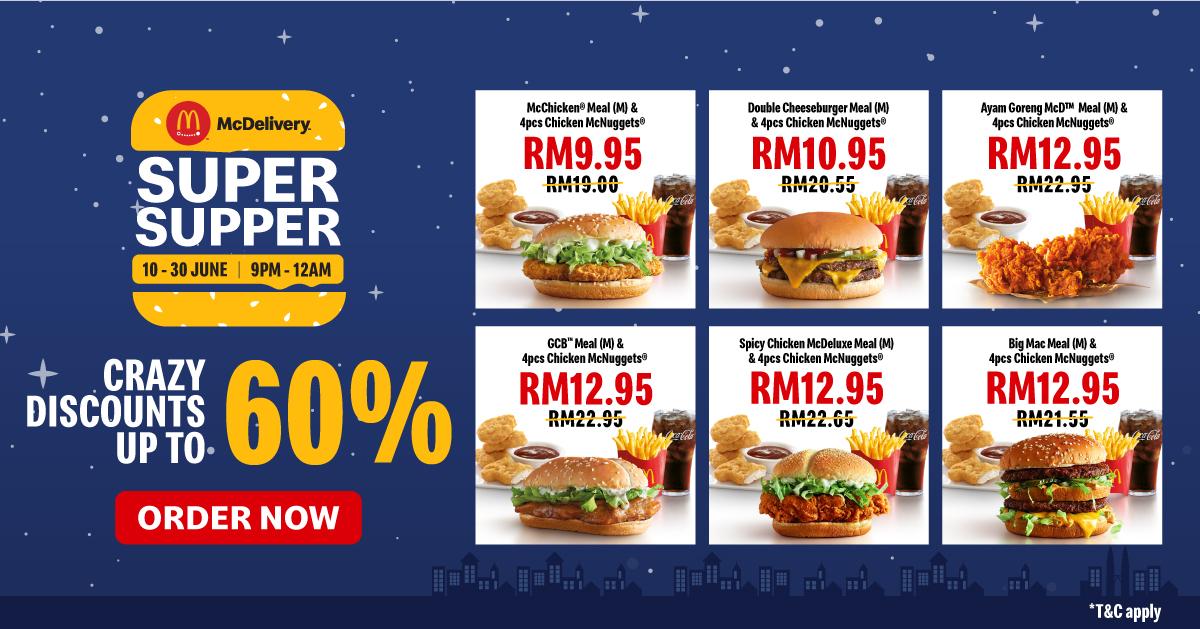 Feeling peckish? You're not alone. McDonald's know you well and they are introducing Super Supper deals – the perfect solution to your night-time cravings! Available from the 10th to 30th of June, save more as you enjoy a selection of super deals for supper from 9pm-12am daily! Valid for both in-store purchase & McDelivery, you can be sure that you're getting a great meal, and a great deal! Order Now!
📅 10th to 30th June 2019
  All McDonald's outlets in Malaysia
8. FamilyMart Brown Sugar Bubble Milk
Announced on FamilyMart's Facebook, Brown Sugar Bubble Milk is now selling for only RM 4.90. It is not going to last very long as this offer ends on the 25th June 2019. By then, it will be back to the normal price of RM 6.90. To enjoy this promotion, you will need to like their Facebook page. That's all! Don't say we never shared any good news to you, remember to jio your friends and have a bubble milk tea date with them!
📅  Available until 25th June 2019
 All FamilyMart outlets in Malaysia
9. Hokkaido Baked Cheese Tart Tuesday Promotion
Calling all cheese tart lovers out there, this is the perfect timing for you to snag up as many comfort foods as possible. Freshly half-baked cheese tarts are so irresistible! Too tempting and alluring that you must have it. And what is good about this deal? You can grab get one free regular-sized tart when you buy three tarts on every Tuesday this month at Hokkaido Baked Cheese Tart.
📅 11, 18 & 25 June 2019 (Tuesday)
  All Hokkaido Baked Cheese Tart in Peninsular Malaysia and Sarawak
Terms & Conditions:
Valid for takeaway at all Hokkaido Baked Cheese Tart in Peninsular Malaysia and Sarawak on every Tuesday in June only.
Applicable for all flavours of regular sized tart, free tart must be of EQUAL or LOWER value.
The purchased tarts must be at original price.
Tart flavours subject to stock availability, whilst stocks last.
Not valid for Baby Hokkaido.
Not valid with other on-going promotions, bank discounts, privileges and promotion vouchers.
10. Jogoya Buffet Buy 1 Free 1 June Promotion
Jogoya Buffet Restaurant will be having a Special Deals on every Tuesday and Wednesday in June. But, there is one thing you will need to do before you head to Jogoya Buffet Restaurant, Starhill Gallery. You need to make your reservations online. How are you going to do that? Well, you can click here! It is pretty simple. But, you better hurry up! We don't want you to miss out on this amazing deal as this is a limited time only promotion. Mark your calendars and make your reservation!
📅 11th – 12th June; 18th – 19th June; 25th – 26th June
Google Map

Terms and Conditions

Nett prices are inclusive of 6% service tax and 10% service charge

Not valid with other promotion and discount.
Your reservation through here or FB inbox
Finally, we've come to an end! We hope today's Top 10 Foodie Deals To Grab In June 2019 treated you well. Do check them out with your friends and family so they can reap the benefits of good food at good prices! Share this article and/or tag them. Make sure to let us know what you think in the comments, too! Byes!
Read also: Lay's Salted Egg Potato Chips Now Available In 7-Eleven Malaysia
–
We are hiring interns, editors and videographers. Send your resume to career@foodie.my