Top 10 Hot Springs In Malaysia You'll Definitely Want To Go
Check Out These Hot Spring Spots In Malaysia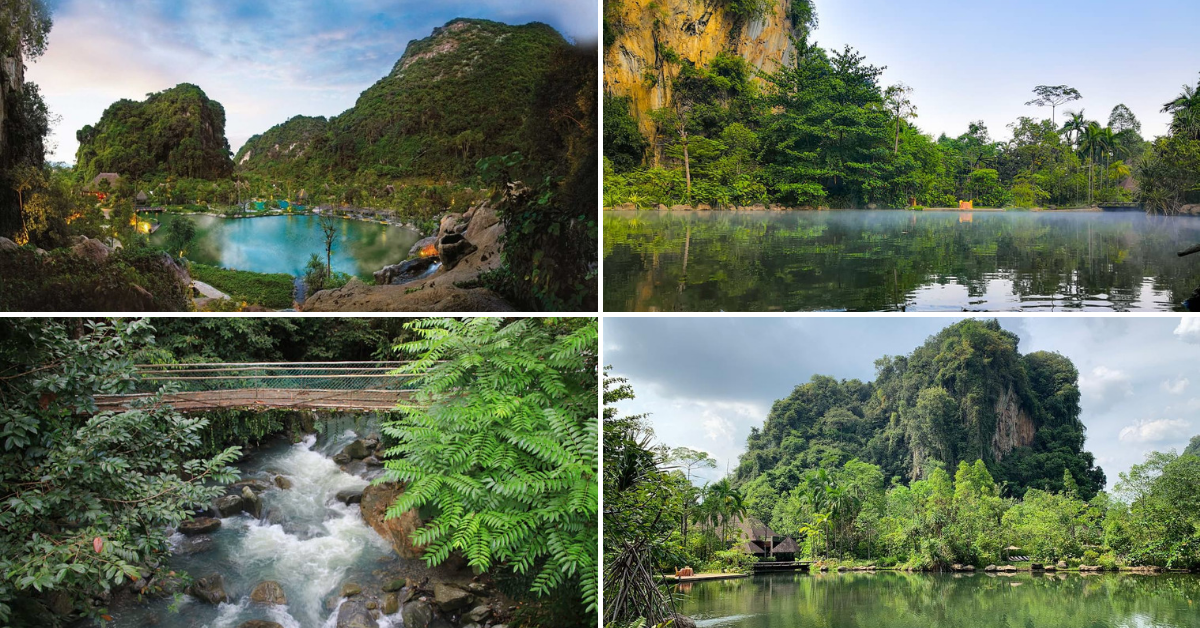 Why travel across the globe for hot springs when we have it in Malaysia? If you're a lover of hot springs, we have narrowed down to the top 10 spots in Malaysia that you should check out. Moreover, you won't have to fly thousands of miles anymore because these spots are only a few hours drive from where you are.
Relax And Enjoy At These Hot Spring Spots Around Malaysia
1. The Banjaran Hotsprings Retreat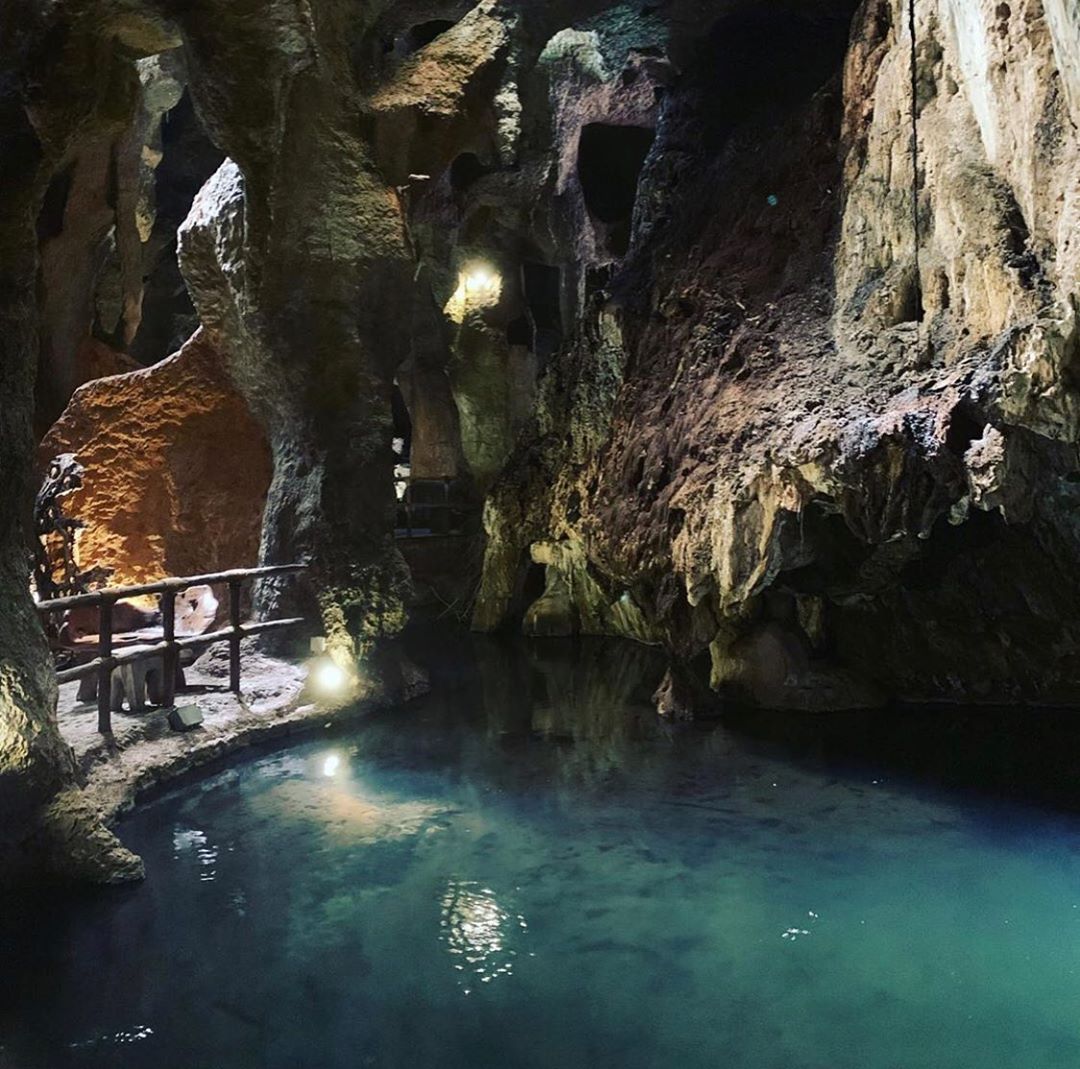 This sanctuary is located is settled in a 22.7-acre valley and supported by 260 million-year old towering Paleozoic limestone hills, verdant rain forest, rejuvenating geothermal hot springs, natural caves and cascading waterfalls.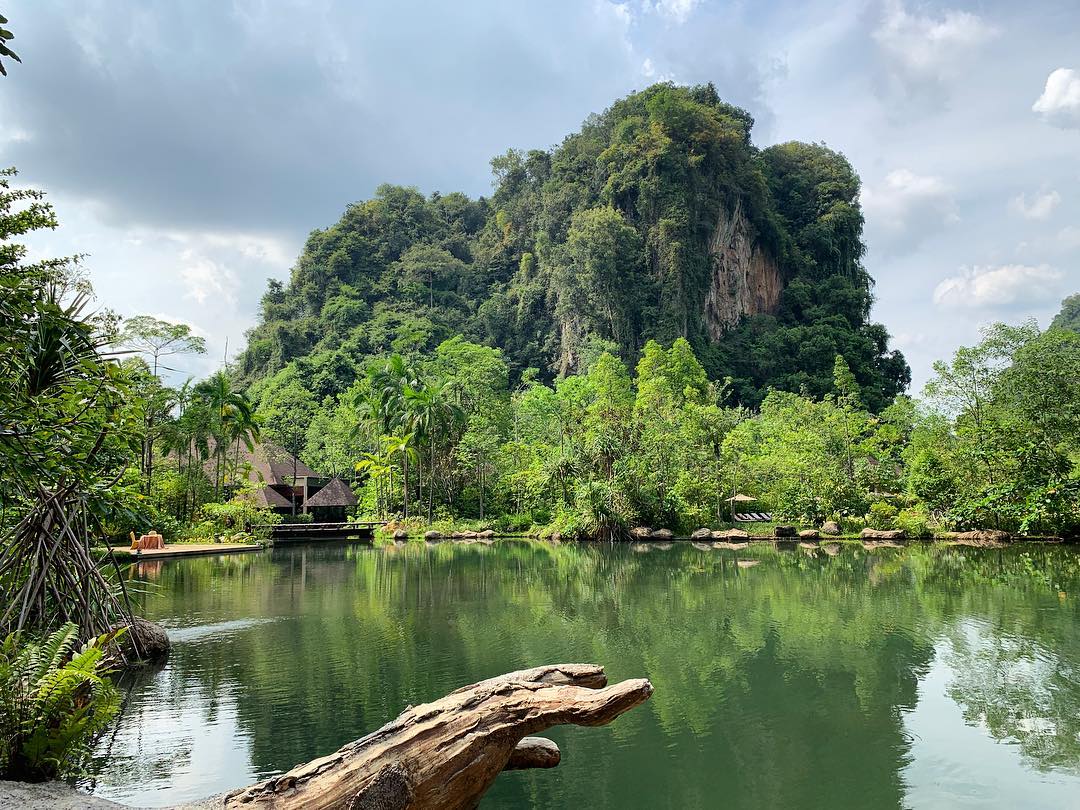 Furthermore, The Banjaran Hotsprings Retreat has 45 sumptuous Garden, Water and Lake villas and a pampering Spa and Wellness Centre.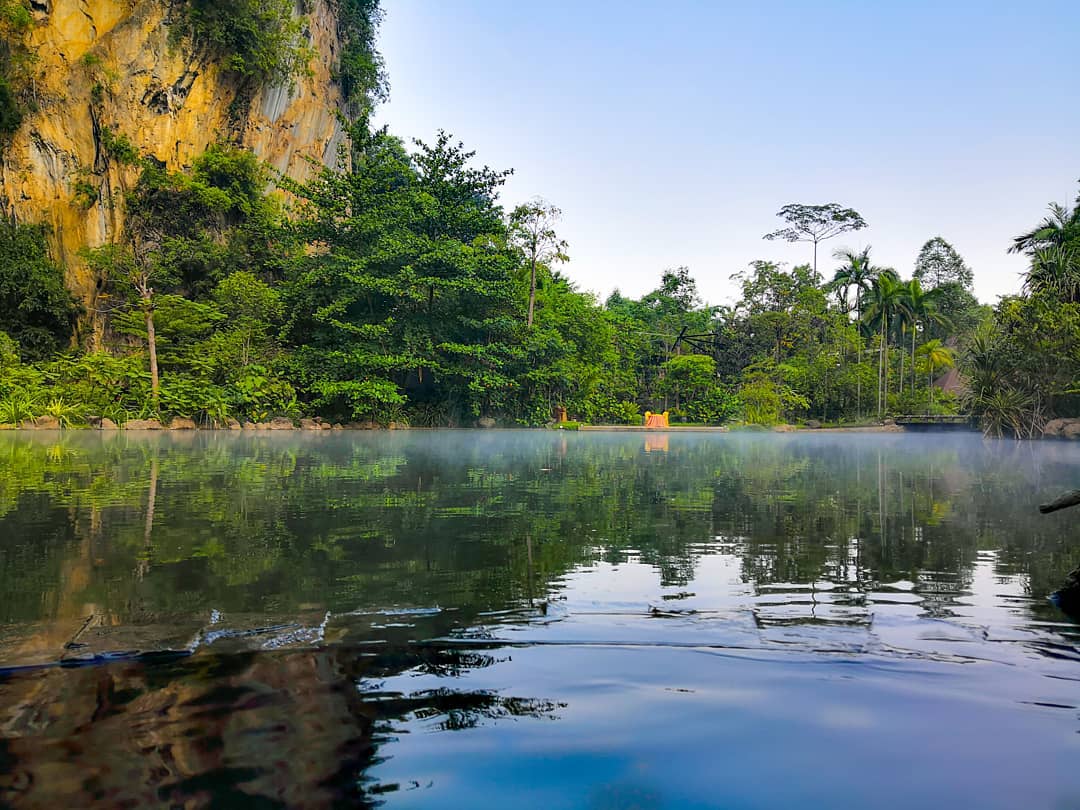 Moreover, The Banjaran Hotsprings Retreat is in the northern state of Perak and is only 15 minutes from Ipoh City or 2 hours drive from Kuala Lumpur.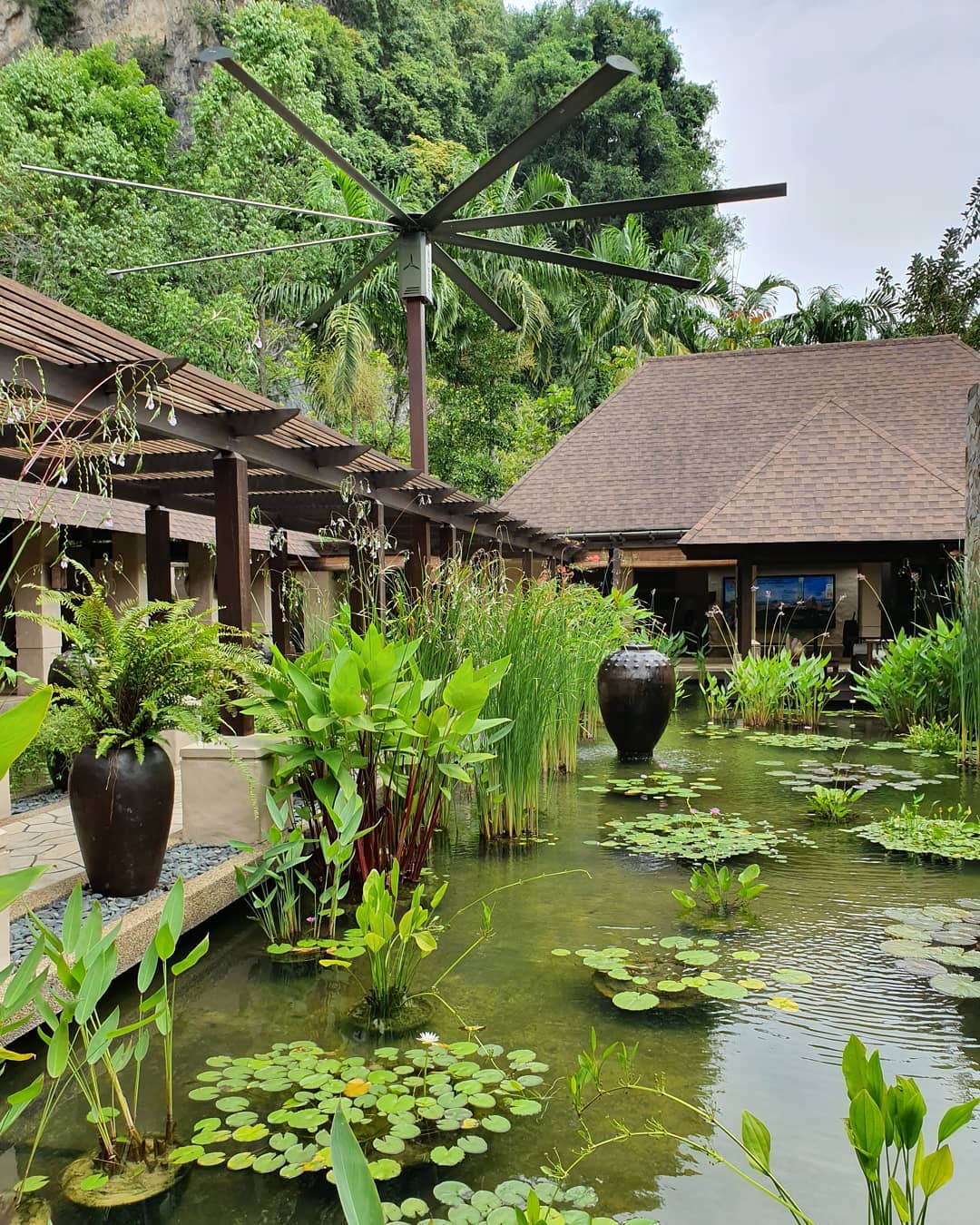 Entrance fee: RM 350 nett per package
Operation hour: 24 hours
Address: 1, Persiaran Lagoon, Sunway 3, 31150 Ipoh, Negeri Perak
2. Felda Residence Hot Springs
Felda Residence Hot Springs is located in the midst of peaceful and an abundant of forest patches.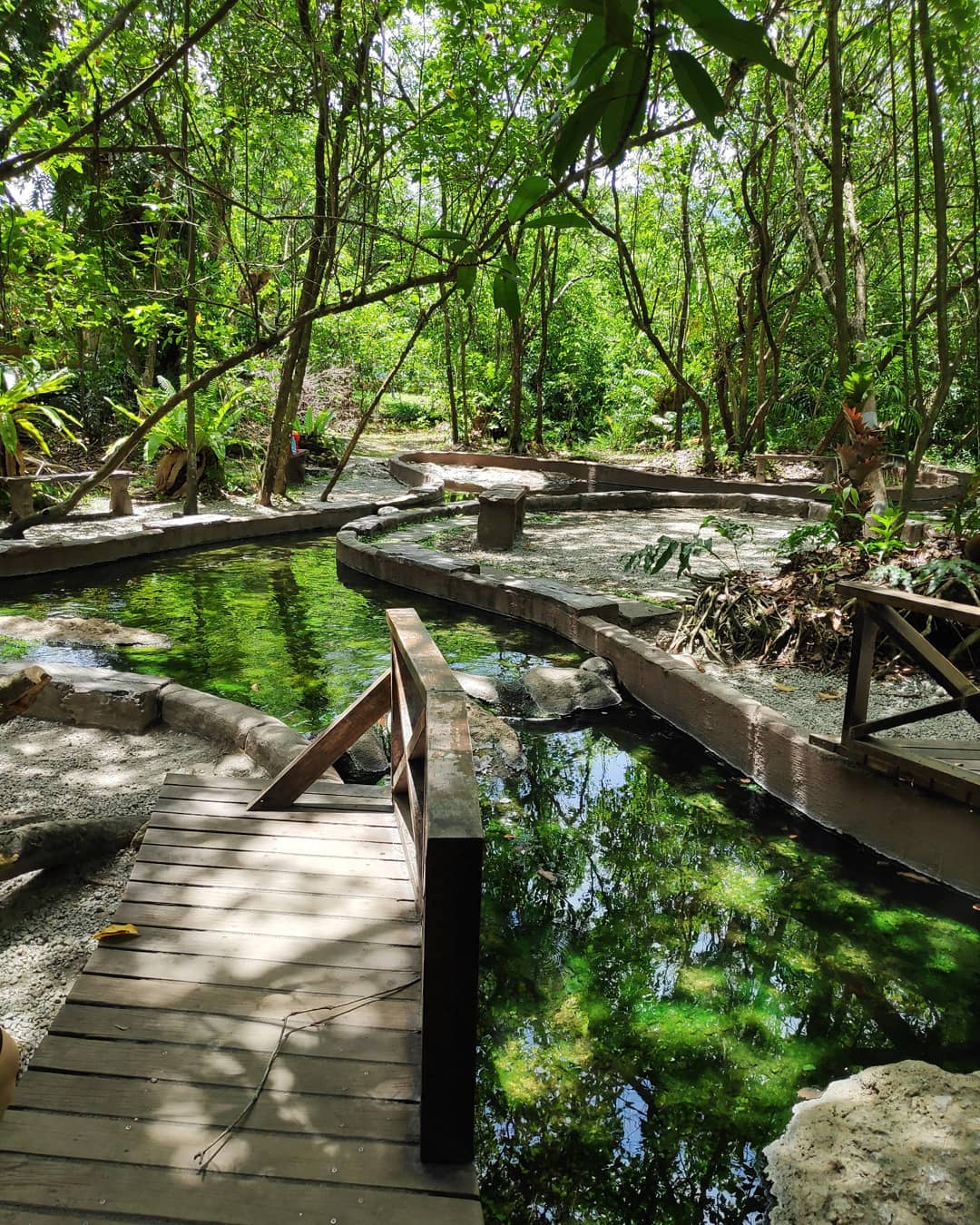 Besides that, this spot is being surrounded by hills, crystal clear cold mountain streams and rivers. Furthermore, the breathtaking view consist of well-tended oil palm plantation and durian orchard.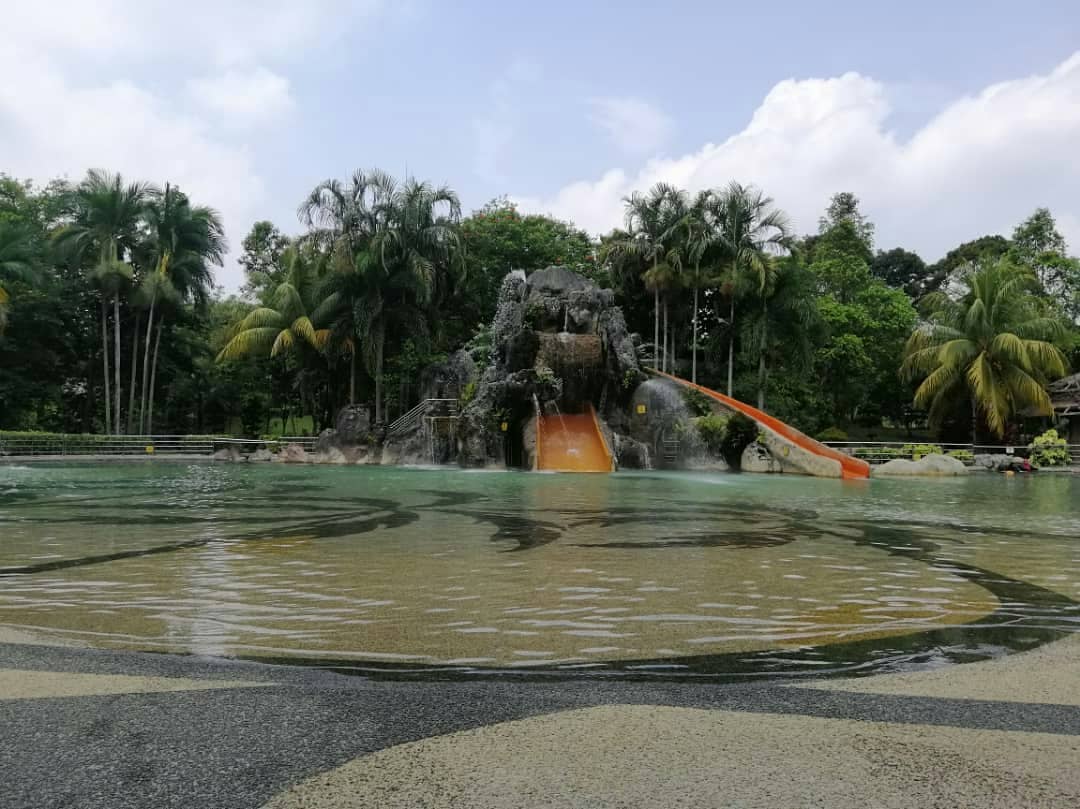 This location was uniquely designed that free flowing hot springs swimming pool and therapeutic park are at the foothill of the Titiwangsa Range 200 feet above sea level.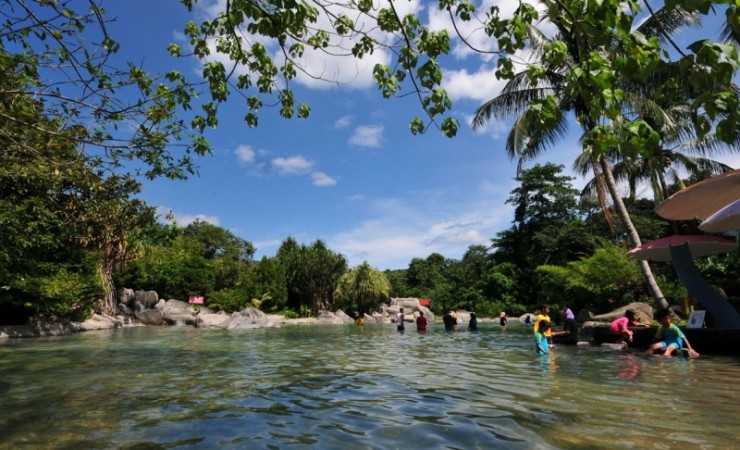 Entrance fee: RM 15 (Adult), RM 12 (Child), RM 8 (Senior Citizen), RM 5 (Handicapped)
Operation hour: 9 am – 6 pm
Address: Felda Residence Hot Springs, 35600 Sungkai, Perak
3. Poring Hot Springs And Nature Reserve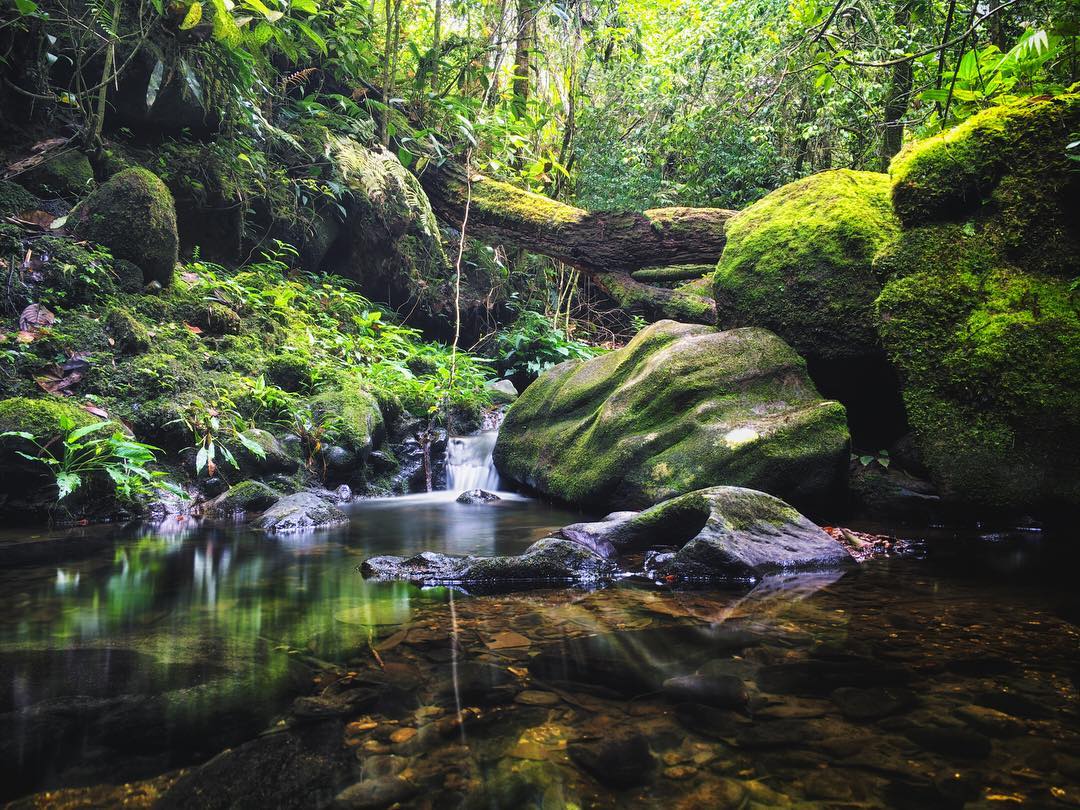 Take a dip in the Poring Hot Springs after hiking up Mount Kinabalu. This hot springs contains sulfuric minerals which is believed by the locals that it has healing properties.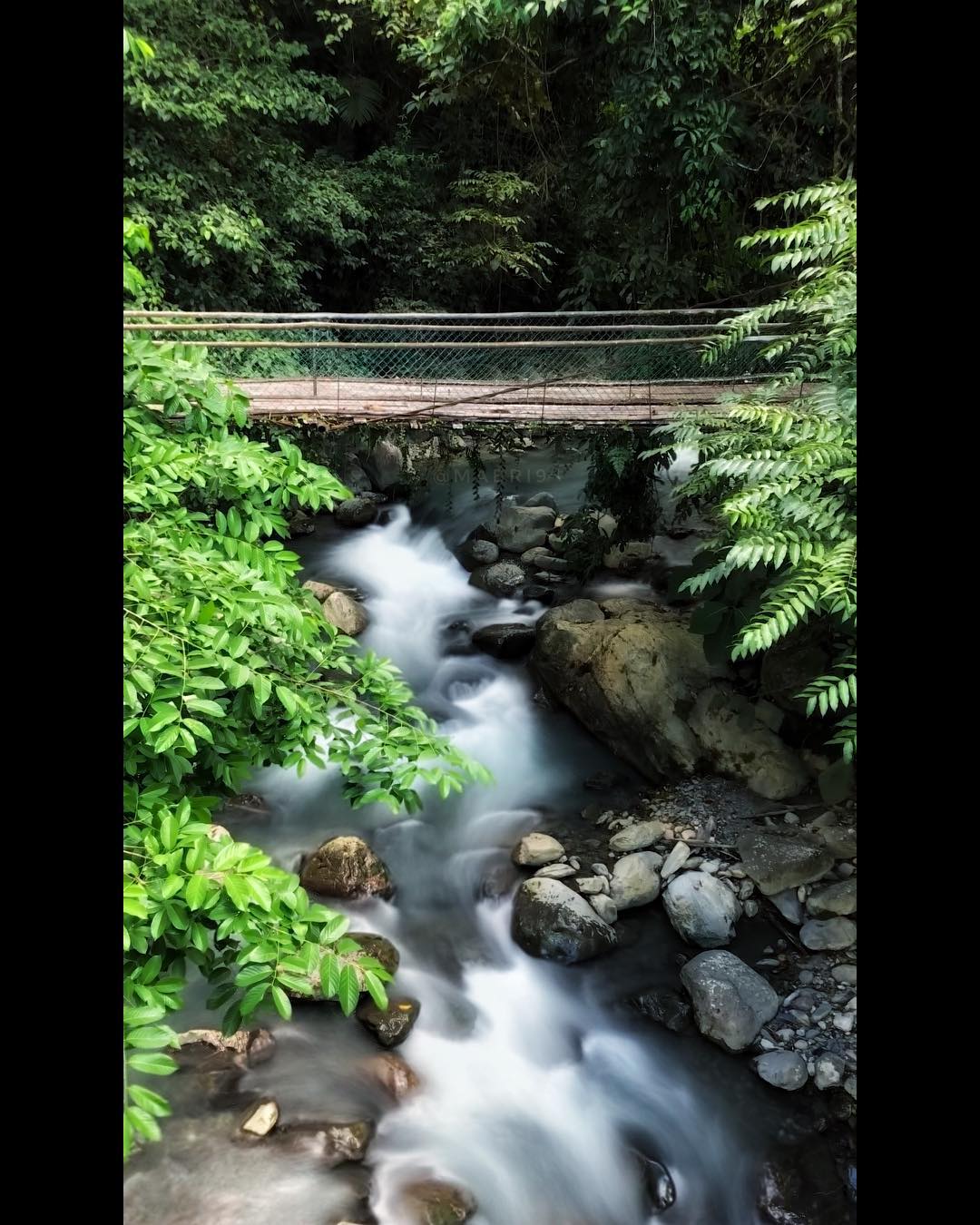 Take a walk on the canopy walkway or admire the beautiful butterflies at the first butterfly farm in Borneo. If you love flowers, the park has an orchid farm and the Rafflesia flower site as well.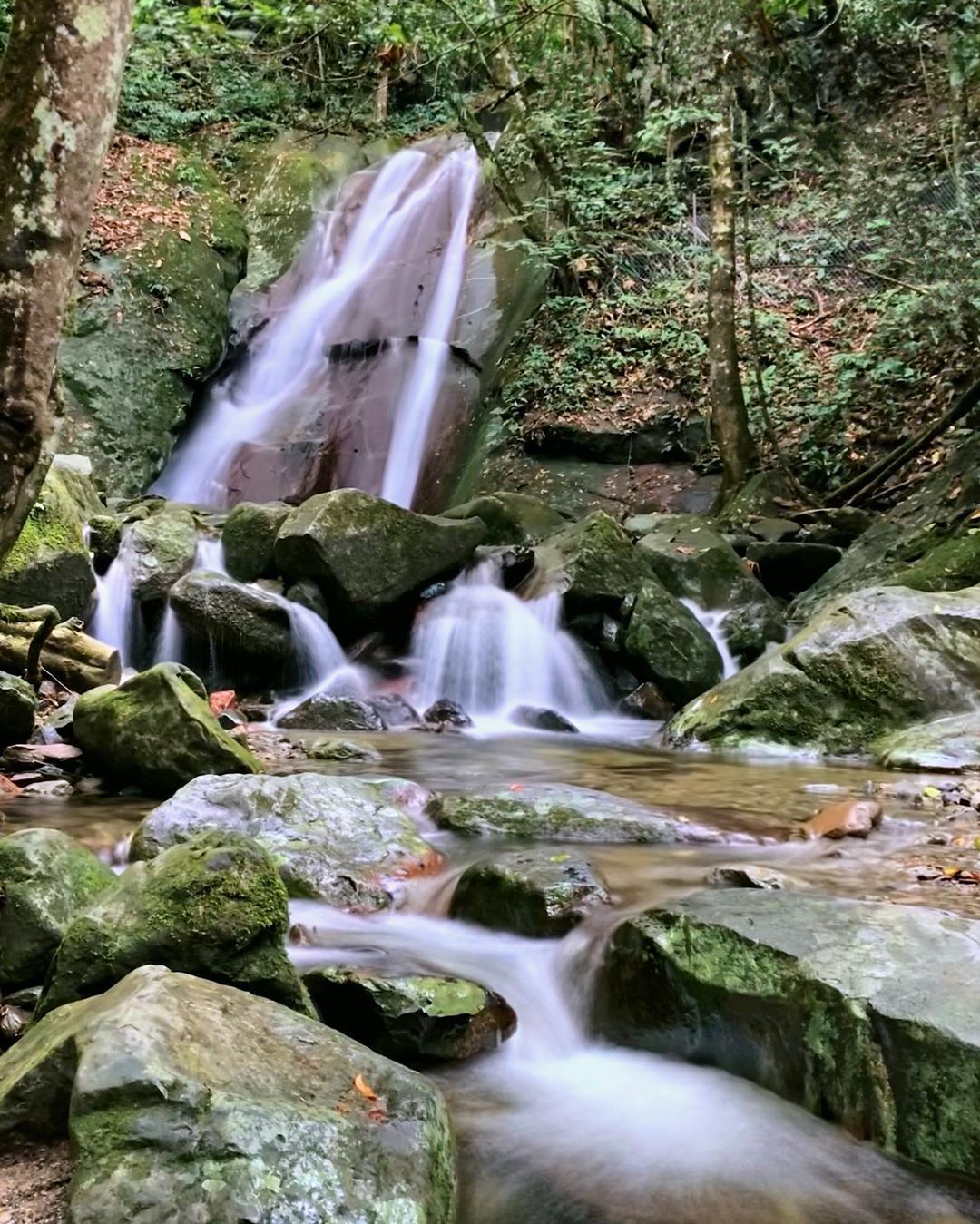 Poring is located at the lowlands and is about 40 kilometers slightly northeast from the Kinabalu Parks Headquarters.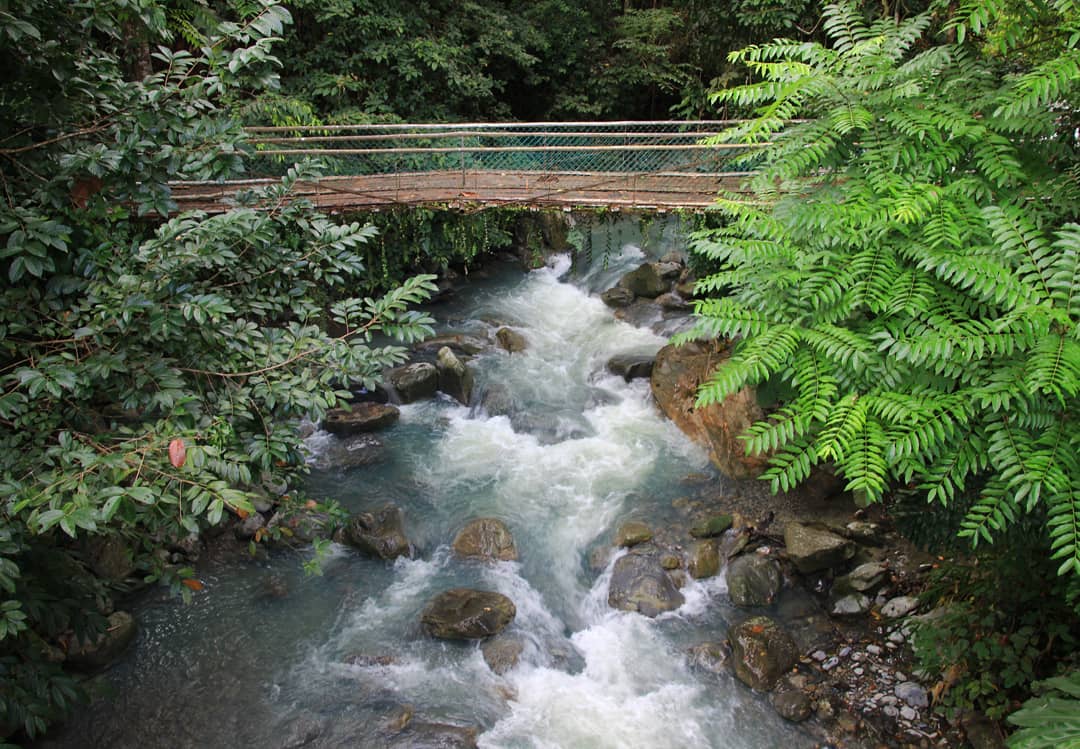 Besides the hot springs, Poring has other attractive locations in the park that you should visit as well.
Entrance fee: RM 3 (Malaysian, Adult), RM 1 (Malaysian, Child), RM 15 (Tourist, Adult), RM 10 (Tourist, Child)
Operation hour: 8 am – 6 pm
Address: Poring Hot Springs & Nature Reserve, Kinabalu National Park Poring, 89300 Ranau, Sabah
4. Annah Rais Hot Spring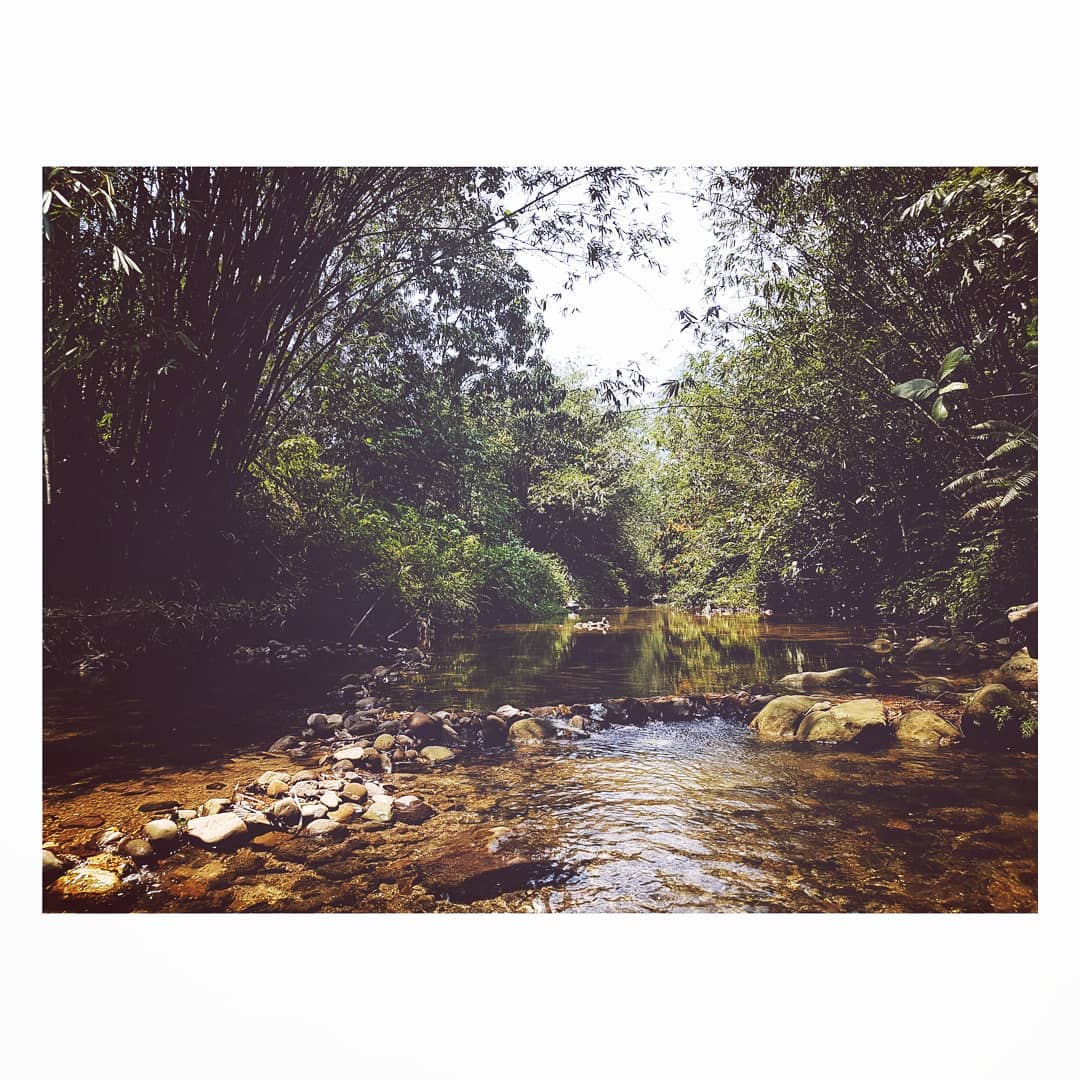 This hot spring in a river has been kept as a secret for 250 years by the locals who live in the longhouse.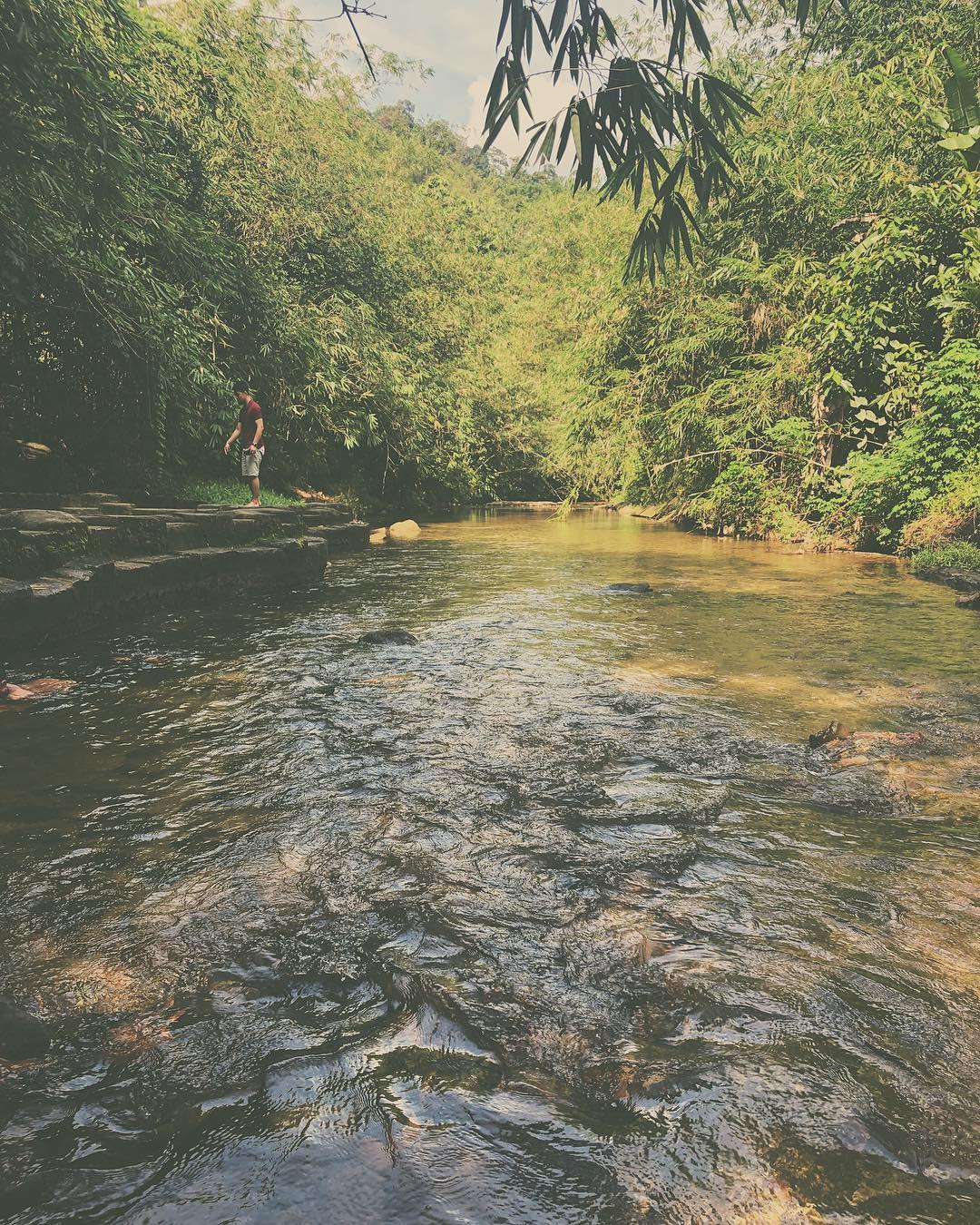 It's finally opened to the public and the locals believe that this hot spring is a holy place for people to seek for blessings and healing.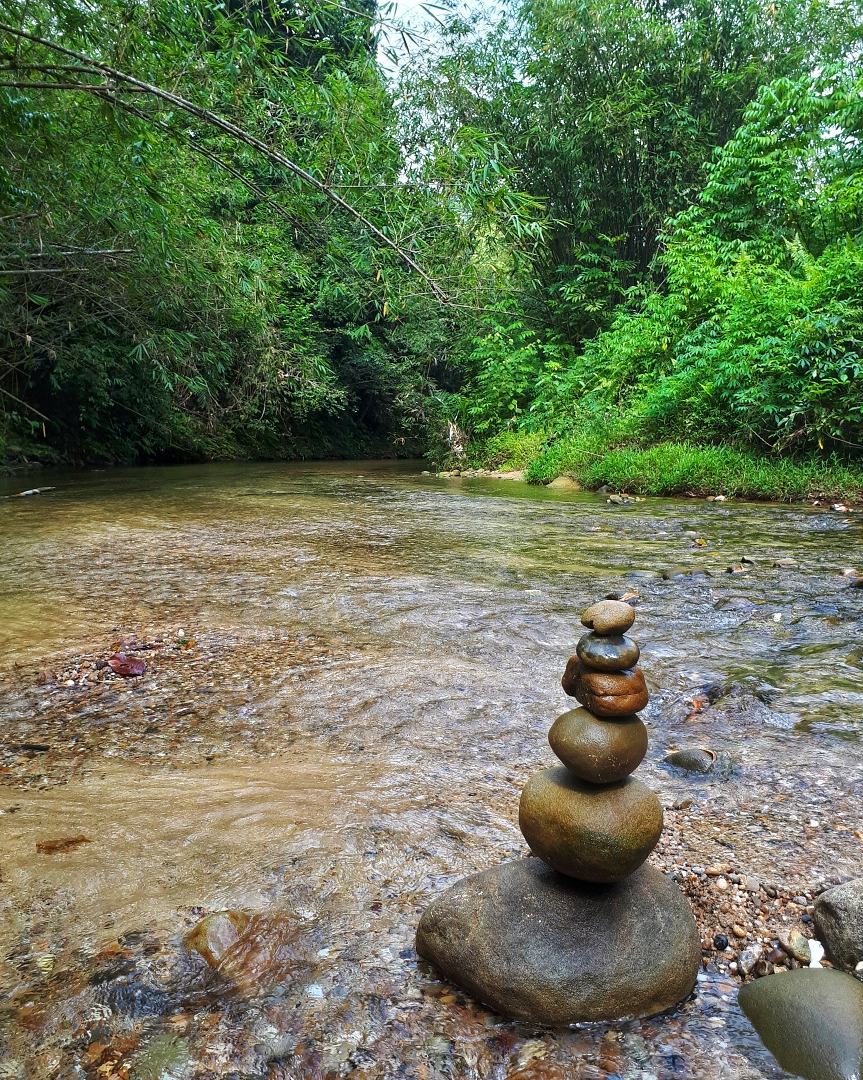 The underground water is heated by the geothermal forces and brought to the surface then it empties the water into Sungai Semadang.
Entrance fee: RM 5
Operation hour: 8 am – 5 pm
Address: Annah Rais, 94700 Siburan, Sarawak
5. Grisek Hot Spring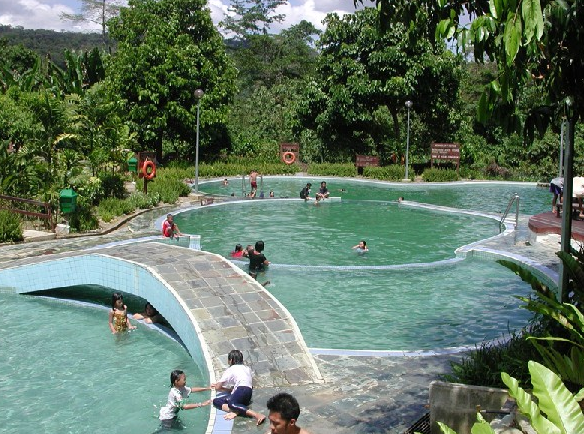 This hot springs has been around for hundreds of years and is located 31 kilometers outside of Muar. There are 3 different section at this pool with the hottest one in the middle that goes up to 47 degree Celsius.  Moreover, you can bring your children along as well because there is a mini pool and playground for them.
Entrance fee: Free
Operation hour: 7 am – 7 pm
Address: J142, Kampung Sungai Gersik Muar, 84150 Parit Jawa, Johor
6. Lost World Hot Springs And Spa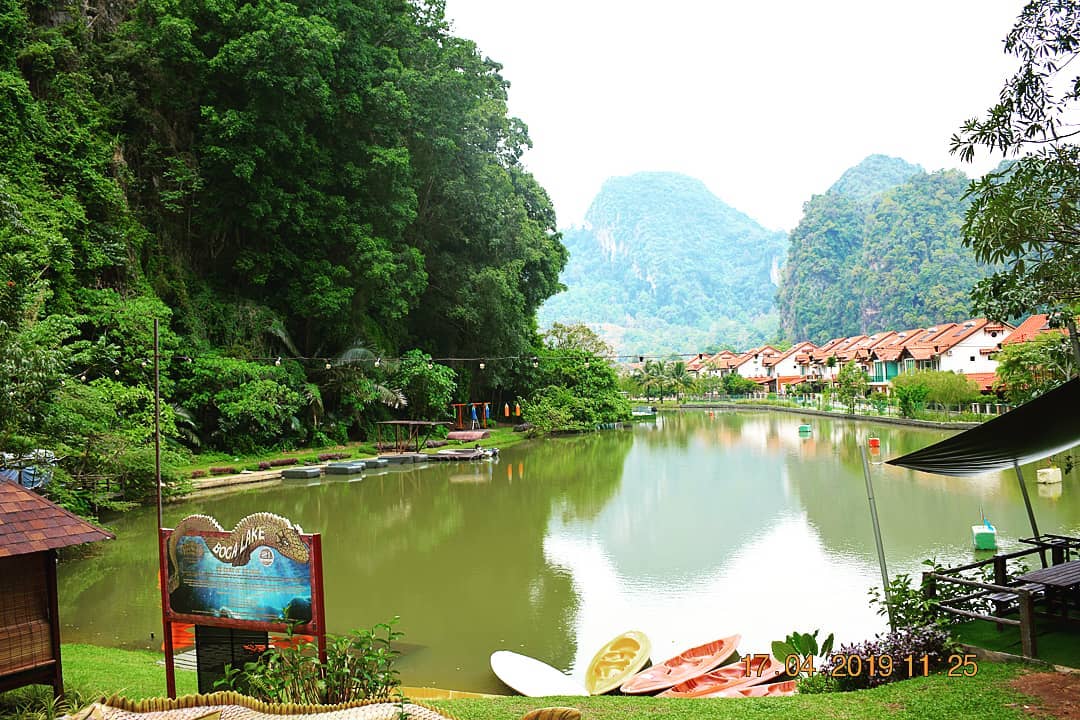 Lost World of Tambun is known for their theme park but lets not forget that they have amazing hot springs and spas as well.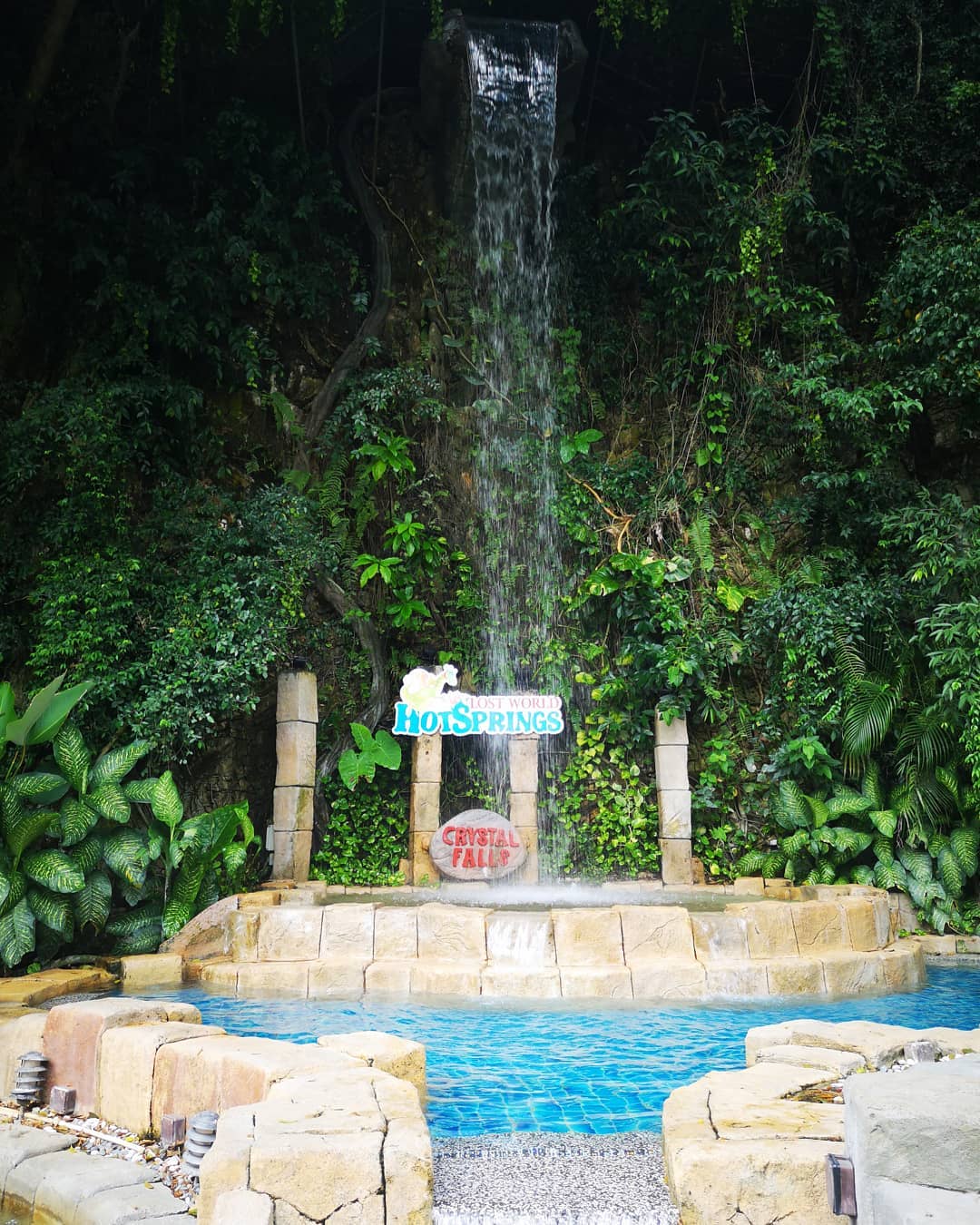 There are numerous hot springs and spas for you to choose from. You will definitely be spoiled for choices when you're here.
Saphira's Lair is definitely the one that stands out the most because of it's colorful lights that illuminates the surrounding rain forest. Moreover, children are able to join their parents in this colorful hot spring as well.
Entrance fee: RM 128
Operation hour: 6 pm – 11 pm
Address: No. 1, Persiaran Lagun Sunway 1, Sunway City Perak, Ipoh, 31150 Ipoh, Negeri Perak
7. Merarap Hot Spring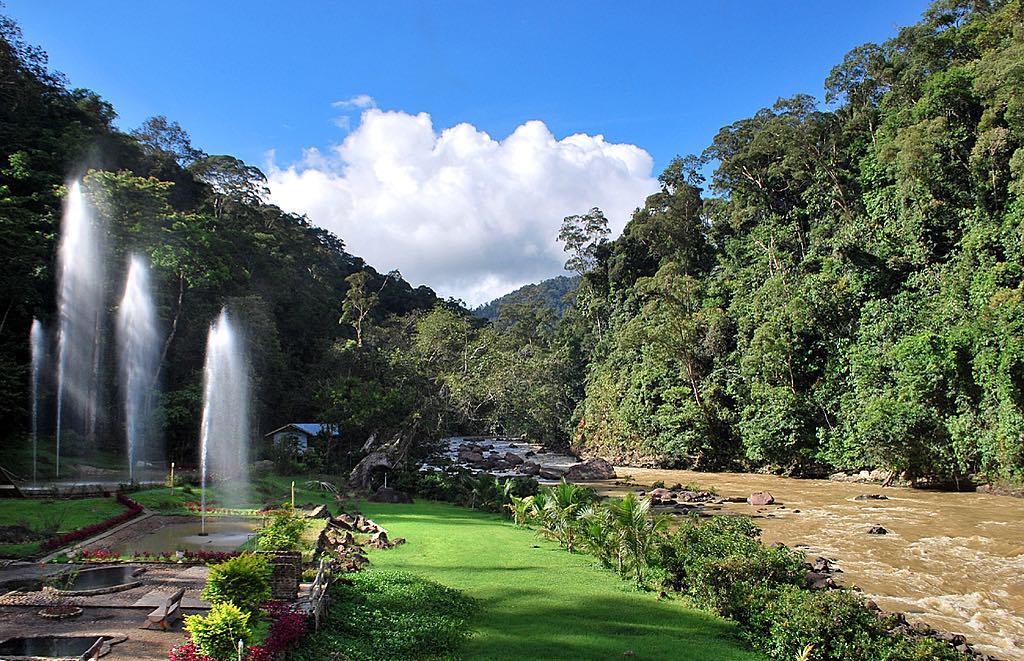 Merarap's hot spring is filled with lots of beneficial minerals It's located beside the rapid river of Trusan River. If you're bringing your children along, make sure to keep a watchful eye on them.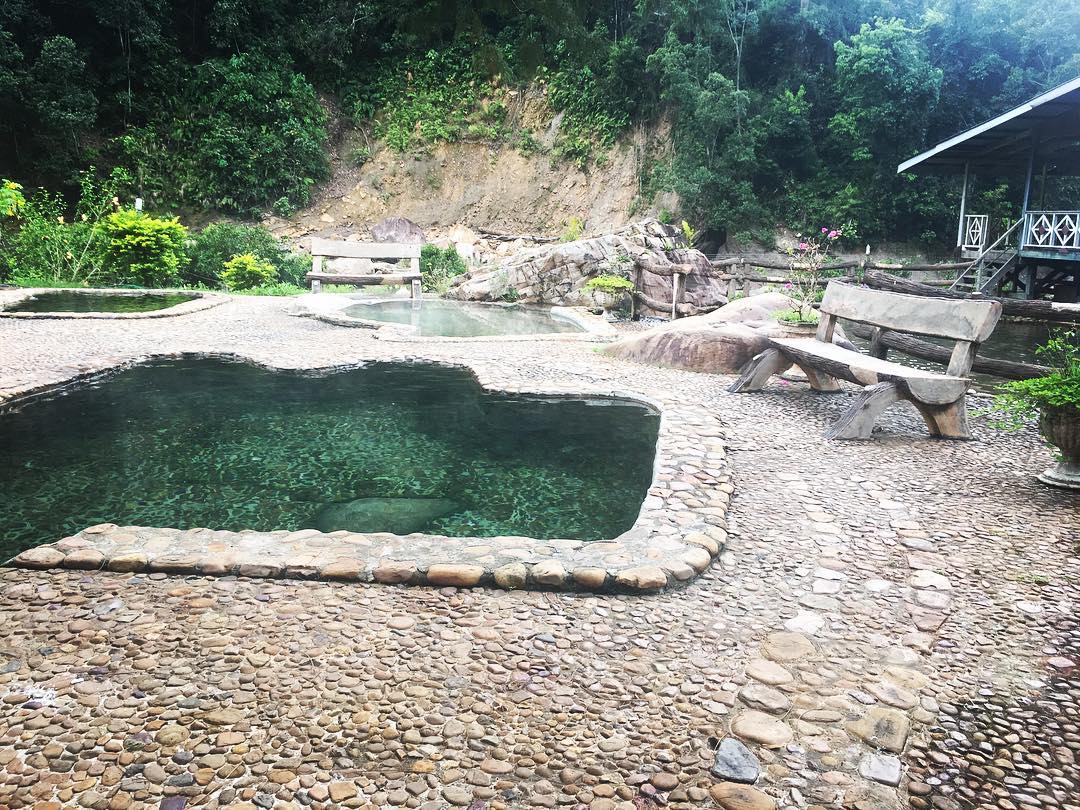 This hidden treasure is located 70 kilometer in the Lawas district and is only accessible by a 4WD.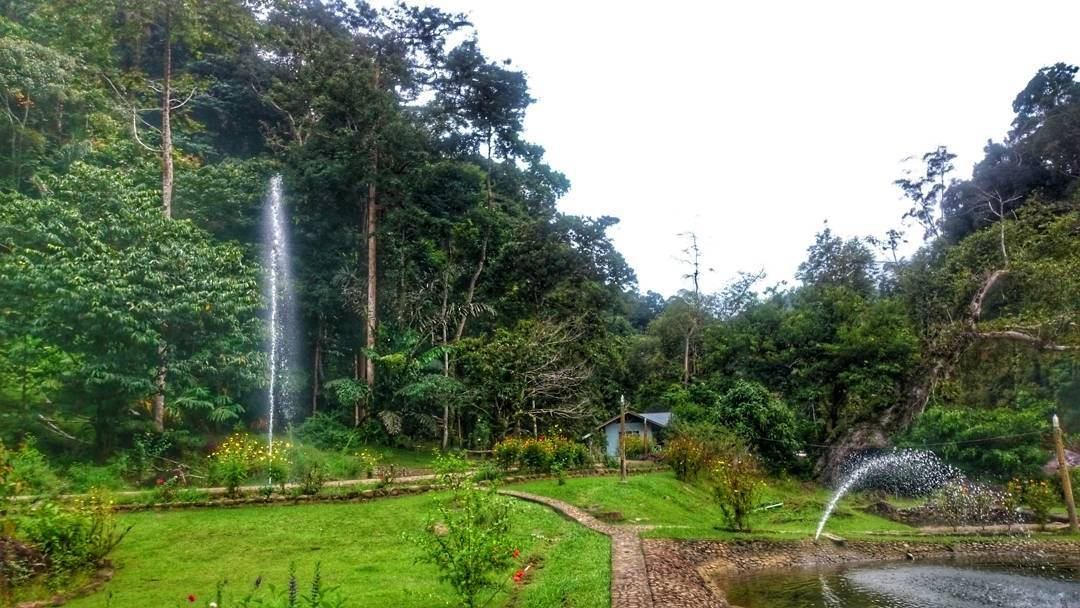 The man made pool is filled with natural hot spring that's being pumped into it.
Entrance fee: Charges subject to changes by the owner
Operation hour: 8 am – 10 pm
Address: KM66, Merarap Hotspring, Lawas, Sarawak.
8. Air Hangat Village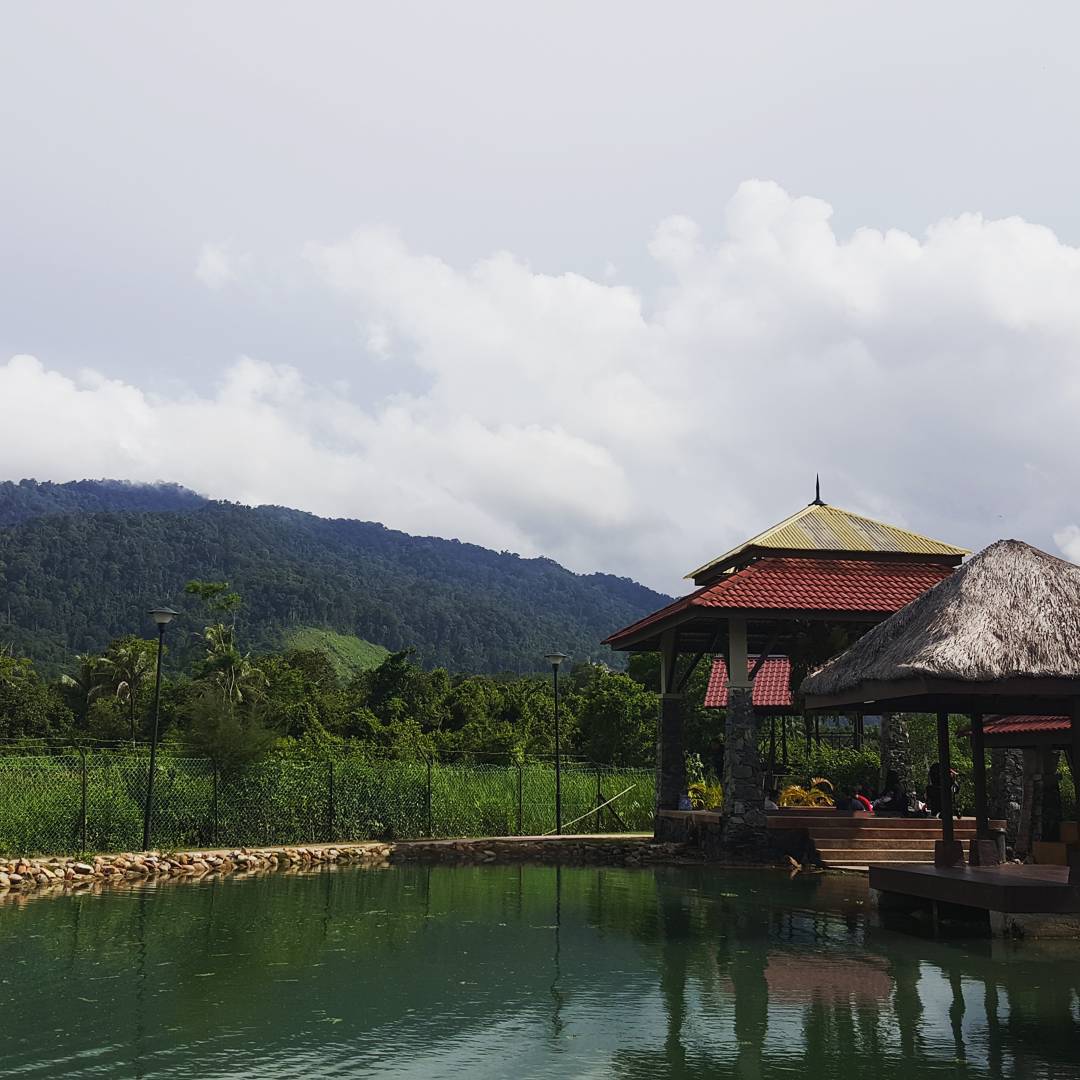 There is a unique characteristic to this hot spring and it's one of the few rare ones in the world. The unique point of this hot spring is the water and it's a saltwater hot spring.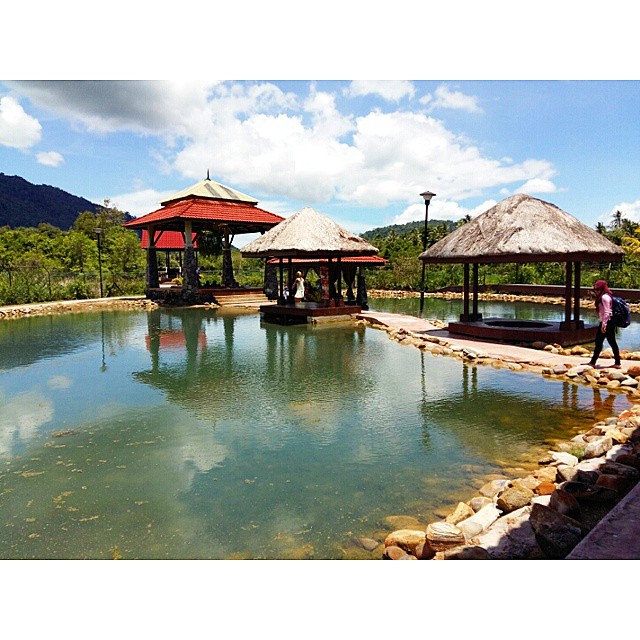 This hot spring is located 14 kilometers north of Kuah Town. Furthermore, the attraction at this hot spring is the three-tiered hot spring wells.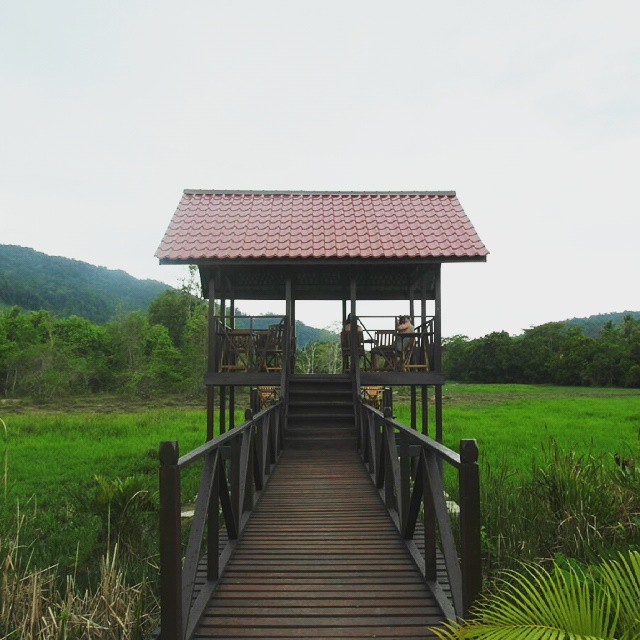 This saltwater hot spring is believed to be able to cure skin diseases, gout and joint aches.
Entrance fee: Rm 5 (Adults), Free (Children below 12 years old)
Operation hour: 9 am – 7 pm
Address: Jalan Air Hangat, Mukim Air Hangat, 07000, Langkawi, Kedah
9. Jasin Hot Springs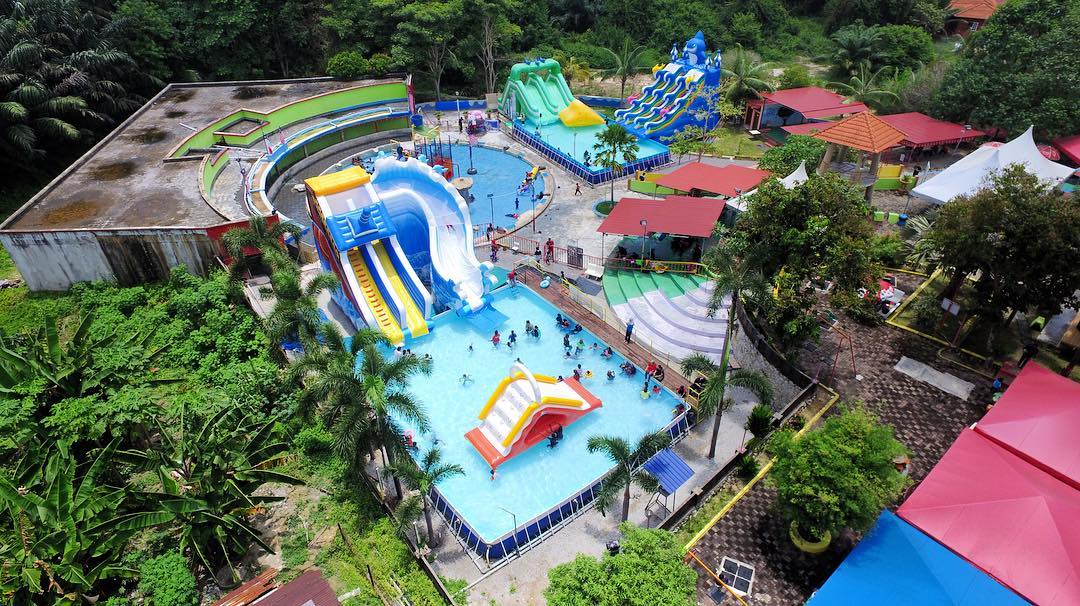 This place is basically every kids' dream come true. With the huge and colorful inflatable and banana boats. Besides that, you're able to relax here while your children is having the time of their lives. So why not kill two birds with one stone here.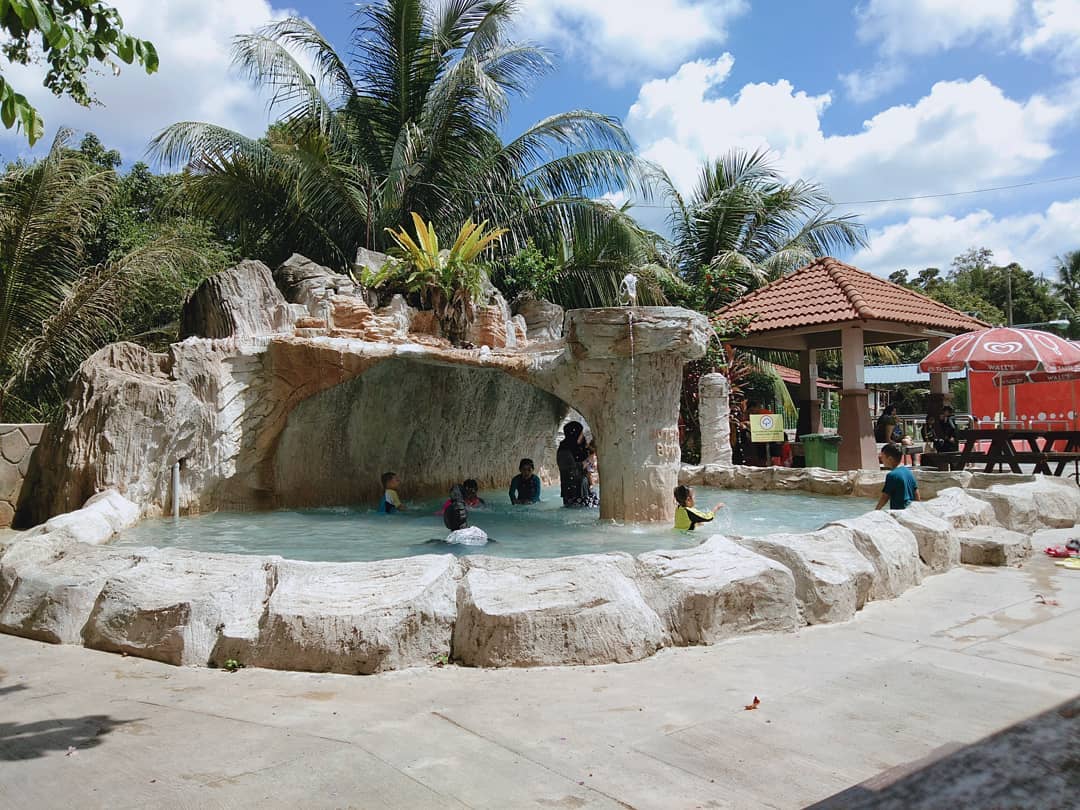 This hot spring is located 20 kilometers from the city center. Furthermore, this hot spring is open late at night as well. If you're a night owl or you can't sleep, head on to this hot spring to relax.
Entrance fee: RM 6.50 (Adult), RM 3.50 (Children), RM 5.50 (Senior Citizen), RM 3.50 (Handicapped)
Operation hour: 3 pm – 12 am (Monday), 9 am – 12 am (Tuesday-Thursday & Sunday), 9 am – 2 am (Friday & Saturday)
Address: Jasin Hot Spring, 77200 Bemban, Malacca
10. Wet World Resort Air Panas Pedas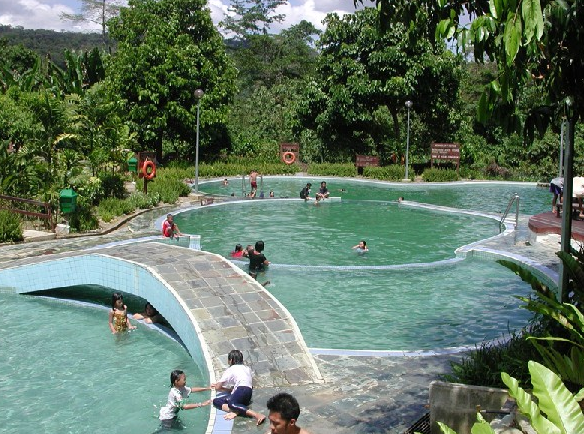 Can't find a place for a family outing, head over to Jasin Hot Spring where it is children friendly as well. Besides the hot spring pools, there are slides, stone reflexology and rides for you and the kids. What's even better is the water is mineral-rich water insted of chlorinated.
Entrance fee: RM 14 (Adults), RM 11 (Children)
Operation hour: 10 am – 6 pm
Address: Lot 603, Jalan Tampin, Mukim Pedas, 71400, Pedas, Negeri Sembilan
Leave us a comment below and let us know if you're going to any of these hot springs. If you've been to any of these places, what did you think of it?