Top 12 Foodie Deals To Grab This Merdeka 2019 (Updated)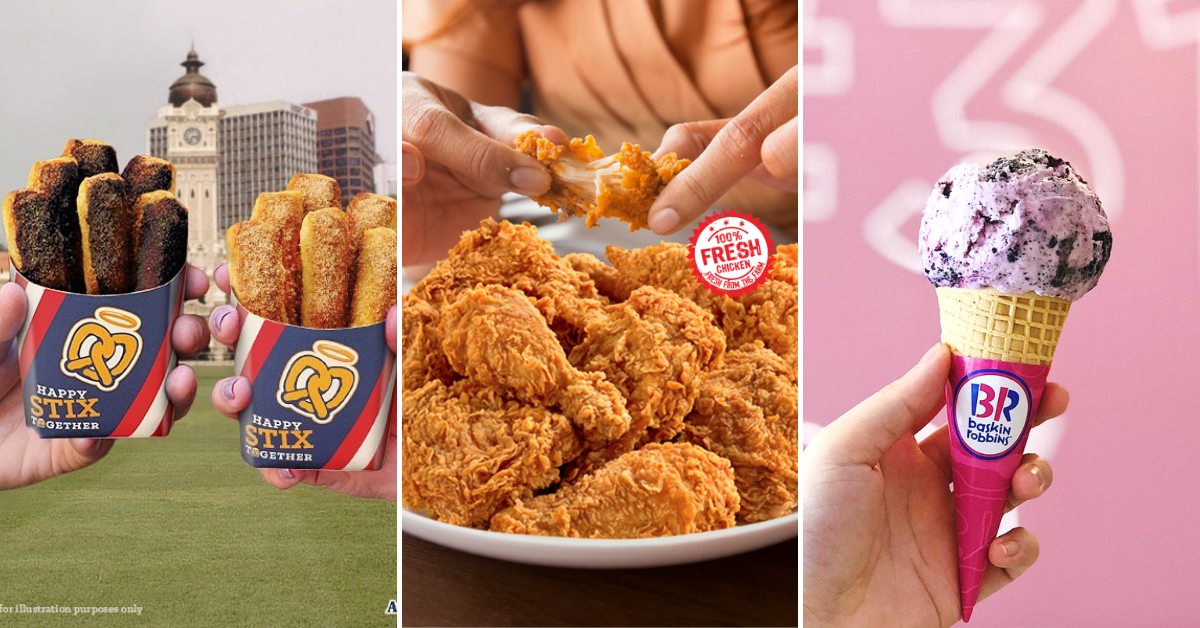 It's time to celebrate Malaysia's 62nd year of independence! On top of enjoying the long holidays, what better way to celebrate than with a good discount? So check out these affordable, too-good-to-be-true Merdeka Foodie Deals that are happening right now in light of Malaysia's 62nd birthday this August.
Top 12 Foodie Deals To Grab For Merdeka 2019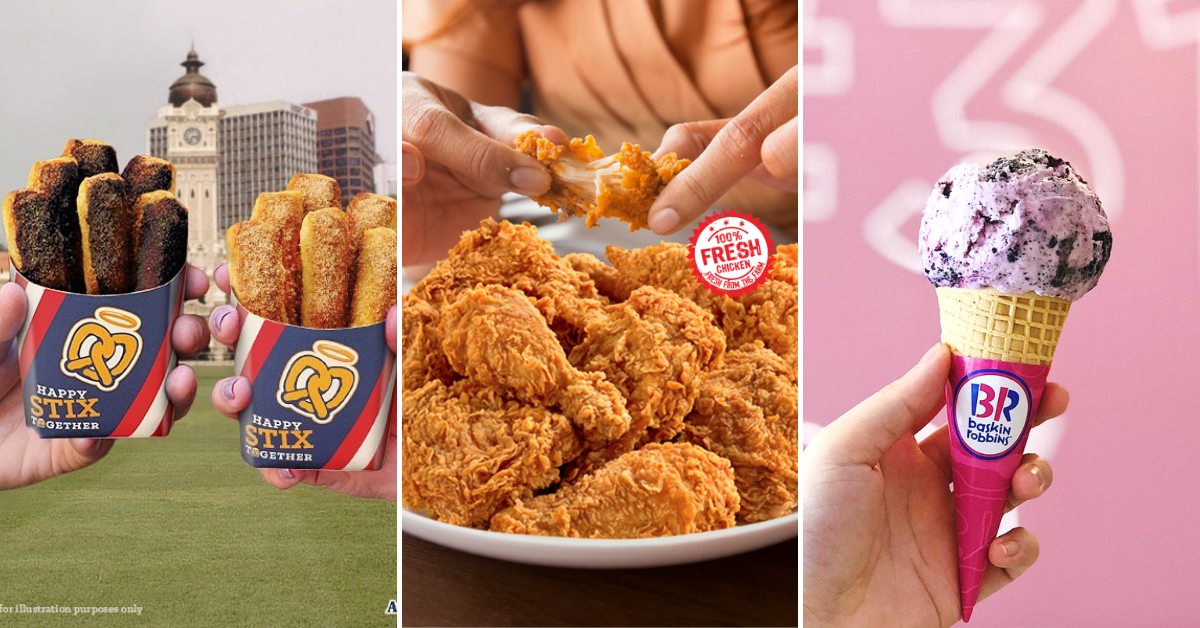 Having fried chicken during Merdeka sounds like a good way to celebrate the holiday! And yes, you can get two pieces of fried chicken and a regular beverage at only RM 6.90 on Merdeka Day. Yup, this promotion is only happening for one day only, on 31st August 2019. That's not all, you can add one piece of Honey Butter Biscuit, or one mashed potato, or one regular coleslaw, or one flavoured rice for only RM1.60 each.
 31st August 2019
2. Kenny Rogers Roasters
#1 Happy 62nd Merdeka Day
Time to bring out the party hats, because Merdeka Day is approaching and KRR wants to celebrate this joyous day together with you! Purchase an Eggstra-Sedap Salted Egg Chicken & Soup Meal and get A La Carte Eggstra-Sedap Salted Egg ¼ Chicken for only RM6.20! Promo is available from 29th – 31st August 2019! All you need is Just flash this E-Voucher above to the staffs and get the party started!
 29th – 31st August 2019
#2 Merdeka Offer – 31% Off Nasi Lemak Solo
Calling all Nasi Lemak lovers, this is the deal you won't want to miss! You can now get 31% off on Kenny's Nasi Lemak Solo when you present your receipt with this message at any KRR restaurant. This Merdeka offer is valid from 23rd August to 3rd September 2019. Savour it my friend cuz they don't last!
  23rd August – 3rd September 2019
3. Secret Recipe Kek Mania
More sweet treats to look out for! Secret Recipe is offering a Happy Sweet 62 Malaysia deal from 12 pm to 5 pm on Merdeka day. Get your second slice of Secret Recipe cafe at 62% off! Valid only on 31st August 2019, from 12 pm to 5 pm. This promotion is available at all Secret Recipe outlets except PPUM, Medini Mall and AEON Mall Taiping. Limited to 4 purchased slices per customer, whilst stocks last.
  31st August 2019
4. J.CO Donuts & Coffee
In conjunction with 62nd National Day celebration, J.Co double the joy by having two greatest promotions for two days in a row. You can get any of their beverage at only RM10. Additionally, you can also grab 2 dozens of doughnuts at only RM 38, so worth it! The promotion is available for all day long, on 30th and 31st Aug 2019. Do check them out!
  30th August – 31st August 2019
5. Venzytea
In conjunction with the coming National Day, Venzy Tea is giving you 31%  off for all drink. The promotion is available for three days on 30th, 31st Aug and 1st of September. This is the time to get your boba tea fix at a good price, so don't forget to bring along your friends to enjoy this super deal!
 30th August, 31st August & 1st September 2019
6. Sushi King 2 FREE plates Merdeka Promo
Merdeka isn't a celebration without free Sushi! Rejoice at Sushi King for Malaysia's 62nd Merdeka Day to get 2 free plates of sushi for every 6 plates you buy. Mark your calendar foodies, it's available in all Sushi King from 21st August till 31st August. Don't miss it!
  21st August – 31st August
7. Auntie Annes Happy Stix Together Promotion
Did you know that Auntie Anne's Stixs are freshly baked with interesting toppings and good enough to satisfy your sweet cravings? This is the best timing for you to give this sweet goodness a try! The choices included Chocolate Mint Stix, Green Tea Stix, Cinnamon Sugar Stix, Sour Cream & Onion Stix, and Coffee Stix. The point is you can get any 2 stix at only RM10, so worth it!
 1 August 2019 – 30 September 2019
8. Marrybrown Merdeka Celebration Meal
In the spirit of Merdeka and the love for Nasi Marrybrown, let's celebrate this coming National Day with one of Malaysia's most iconic dishes – nasi lemak! This 31 August, you can enjoy Nasi Marrybrown at RM6.20 only! Don't say we never shared any good things to you, remember to jio your friends and have a nasi lemak date with them!
  31st August 2019
9. Tao Cuisine RM62 62th Merdeka Promotion
Wanting to have an All-U-Can-Eat buffet and couldn't find any that helps you to retain your wallet size? Best known to be an upscale restaurant that offers high-quality food with full table service, now they are offering a special lunch and dinner promotions for you all foodies. You just have to jio one buddy or gather more of your friends or family members to enjoy this buffet at RM62+ per pax.
 until 31st August 2019
10. Street Churros Happy Merdeka
Independence Day is coming! Street Churros is giving a Special Merdeka Promo for churros fans out there. You can get 31% discount on everything! Remember that the promotion is only valid on 31st August 2019 from 3.10 pm to 6.20 pm.
Moreover, the buy 3 free 1 promo is still on until the end of the month! Go grab yours now. Good for you foodies as it's valid all day long, grab anytime you want in the month of Merdeka.
  1st August – 31st August 2019
11. Baskin Robbins 62nd Happy Malaysia RM1 Promo
The popular American ice cream brand, Baskin Robbins is here to celebrate Malaysia's 62nd Independence Day too! That's right, you can decide a Mega Celebration or Double Celebration with RM1.00 upsize and enjoy the happiness! This is definitely ice cream lovers' rejoice. We know it's never too much ice-cream, so go for a ride at you nearest Baskin Robbins shop from today till 30th of September to enjoy the super deal!
📅 until 30th September 2019
12. Free Topping @ llaollao
Your favourite yoghurt ice cream chain – llaollao is celebrating Hari Merdeka for a whole week. That's right, you can get free crunchy topping to make your sweet treats even better. Enjoy a choice of Mini Cookies or Biscoff Crumble, available while stocks last. Don't wait any longer, drop by to the nearest llaollao outlet today!
 26th August – 2nd September 2019
Read also: Malaysia's First McDonald's At Bukit Bintang Changed Its Signage To "Mekdi"
List: Merdeka Foodie Deals
Finally, we've come to an end! We hope today's Top 12 Foodie Deals To Grab For Merdeka 2019 treated you well. Do check them out with your friends and family on this holidays to enjoy the good food at good prices. Bye!
Enjoy your holiday, foodies!
We are hiring interns, editors and videographers. Send your resume to career@foodie.my