Xing Fu Tang Ipoh Is Having 50% Promotion On 2nd Cup from 10th July 2019 – 11 July 2019
No One Should Miss Out On This Attractive Promotion!
The 15th outlet of Xing Fu Tang will be located in Ipoh! Get excited because there will be a soft opening promotion from 10th July 2019 – 11th July 2019. Don't forget to share this news with your friends and family because this promotion is too good to be kept to yourself.
Buy 1 And Get 50% Off On Your Second Cup!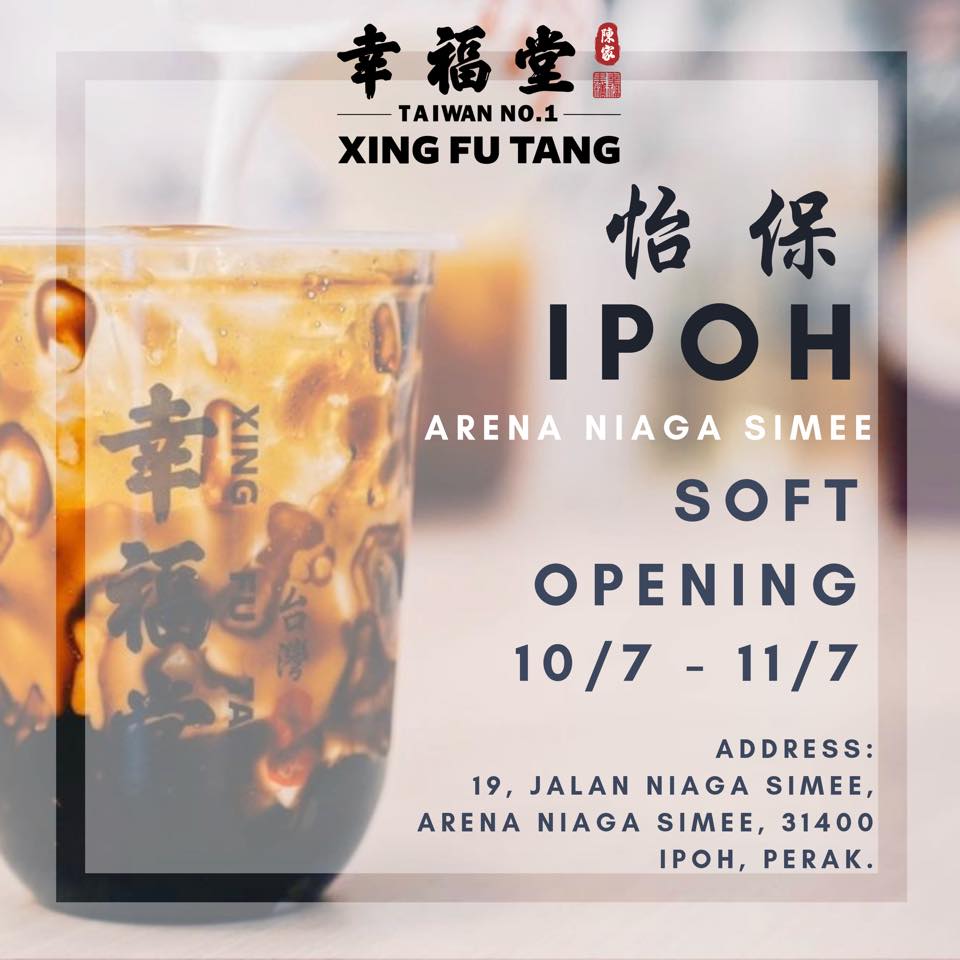 This amazing promotion is going to blow your mind. There will be a 50% off if you get a second cup! This is your opportunity to treat your friends and family to a cup of bubble tea to brighten their day. We have another great news as well! You can stand a chance to win a free drink as well if you're lucky enough. Do you have anyone in mind that you would like to treat them to a cup of bubble tea?
Bring your friends and family along to this soft opening and enjoy the 50% promotion with them! Having bubble tea with your loved ones is a guarantee that you will have a great time with them.
Address: No.19, Jalan Niaga Simee, Arena Niaga Simee, 31400 Ipoh, Perak.
Who will you be getting bubble tea with during this promotion period? Tag that person in the comment below to let them know.