AirAsia Is Opening A Restaurant Featuring Their On Board Menu
AirAsia Group CEO Tony Fernandes said in an interview with US talk show host Larry King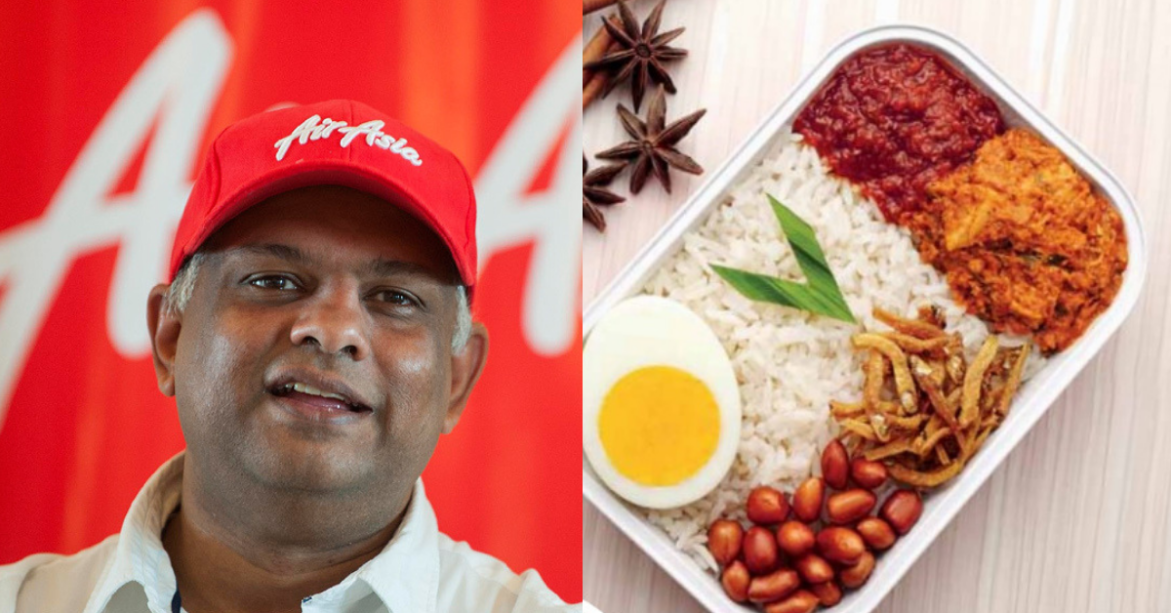 Ever been ecstatic to get on board and looking forward to Air Stewardess glancing your way to serve you AirAsia's Bukhara Chicken Biryani or Pak Nasser's Nasi Lemak that travelling to a country 8 hours away slips your mind as the mini packaged hot-sealed goodness takes its righteous place in front of you? That's AirAsia for ya indulging locals taste buds with flavours and spices at 38,000 feet high! And Now They're Opening A Restaurant Based On Their In-Flight Menu!
AirAsia Is Opening A Restaurant To Serve Their Best In-Flight Menu On Ground
Calling out the fans who makes it a must to get your hands on their in-flight favourite, they've got you covered on the ground as well as AirAsia Group CEO Tony Fernandes said in an interview with US talk show host Larry King that plans were afoot to start a fast-food restaurant offering the low-cost carrier's popular in-flight meals.

Quoting the man himself, Tony Fernandes says "I think our food is fantastic. We believe in it so much, that we're going to start a fast-food restaurant out of it." If you know, you just do!
Naming the restaurant after their brand of AirAsia's in-flight menu, If you were to spot a restaurant named 'Santan' within your vicinity in the near future, treat yourself to a "gourmet in-flight dining experience" best without having to fly! Featuring a menu of chicken tenders cooked in Bukhara hot and spicy sauce, served with aromatic basmati rice and an authentic blend of selected spices for that tantalizing taste as an example, if you haven't tried their goods, It's about time people!
We're glad Mr Fernandes made this announcement as a response to a question from the audience as he promoted his 2017 autobiography, Flying High: My Story: From AirAsia To QPR because there's nothing like promoting great food to get our attention. We're truly happy for you  Mr Fernandes 🙂 and we'll be waiting for Santan too!
Now Read: Top 10 Nasi Lemak In Penang | Top 10 Nasi Lemak In KL