FamilyMart M'sia Newest Drop Includes Korean Chicken, Cheese Ramen & Spicy Soup
It has been the longest time since we have covered FamilyMart's drop. FamilyMart's previous solo drop including Mediterranean Sea Salt took the Internet by storm. Also, let's not forget about Brown Sugar Bubble Milk for only RM 4.90. Impressive! This time around, their newest series, Around The World features some sandwiches, desserts, and some Korean delights!
Around The World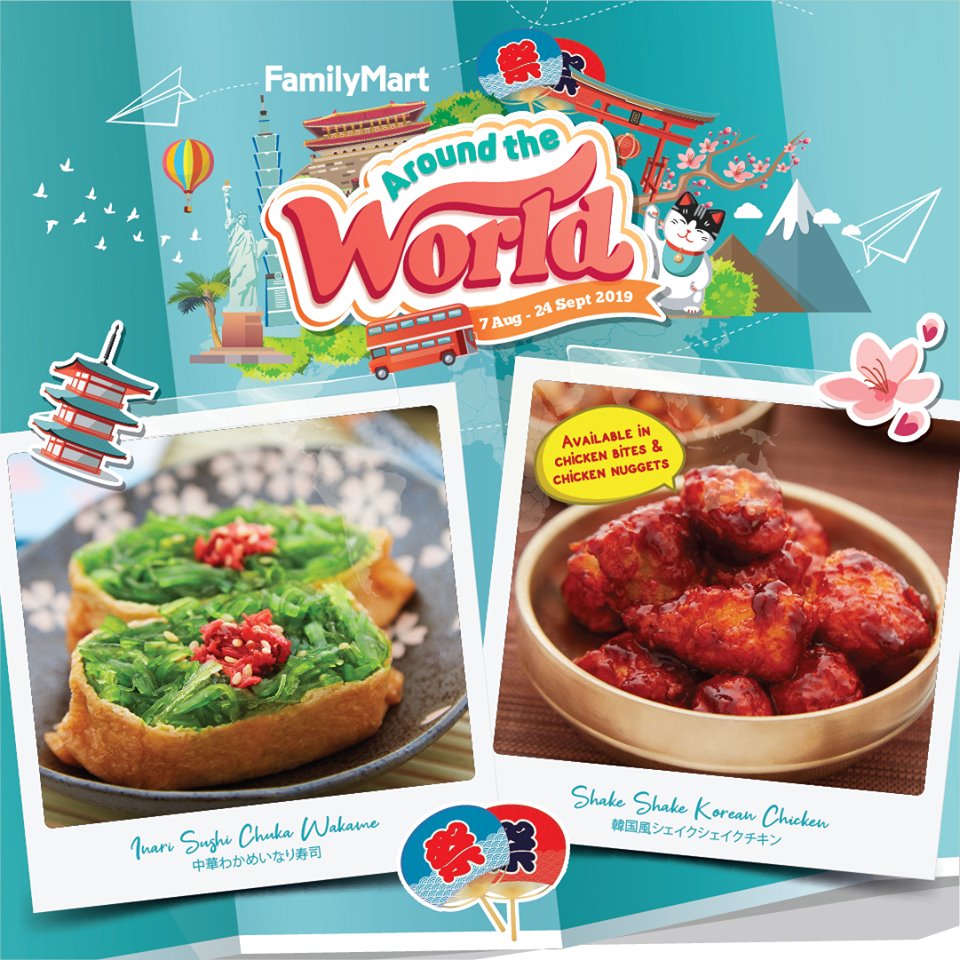 The latest drop will be available in FamilyMart from 7th August and 24th September. That leaves you plenty of time to try out the new series. We are very excited about the Korean delights that are featured on the list. First on the list, there is Shake Shake Korean Chicken. It appears to be fried chicken nicely covered with Korean sauce, something that you'll find in Korean fried chicken stores!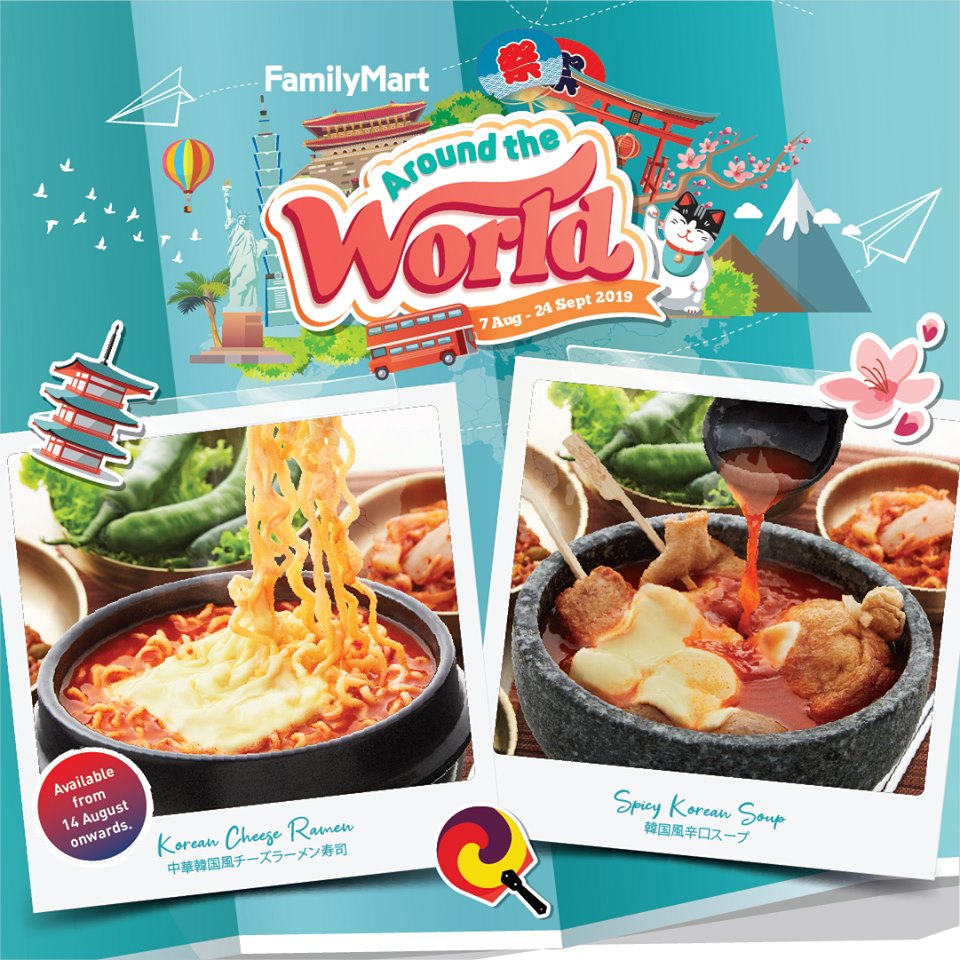 Shake Shake Korean Chicken is available in chicken bites, and chicken nuggets. Next up, Korean Cheese Ramen looks like something you'll order if you're looking for a hearty meal. You can spice things up with Spicy Korean Soup for your oden! Add all these dishes up, and you will have a good Korean meal for half the price of an actual Korean restaurant. 😀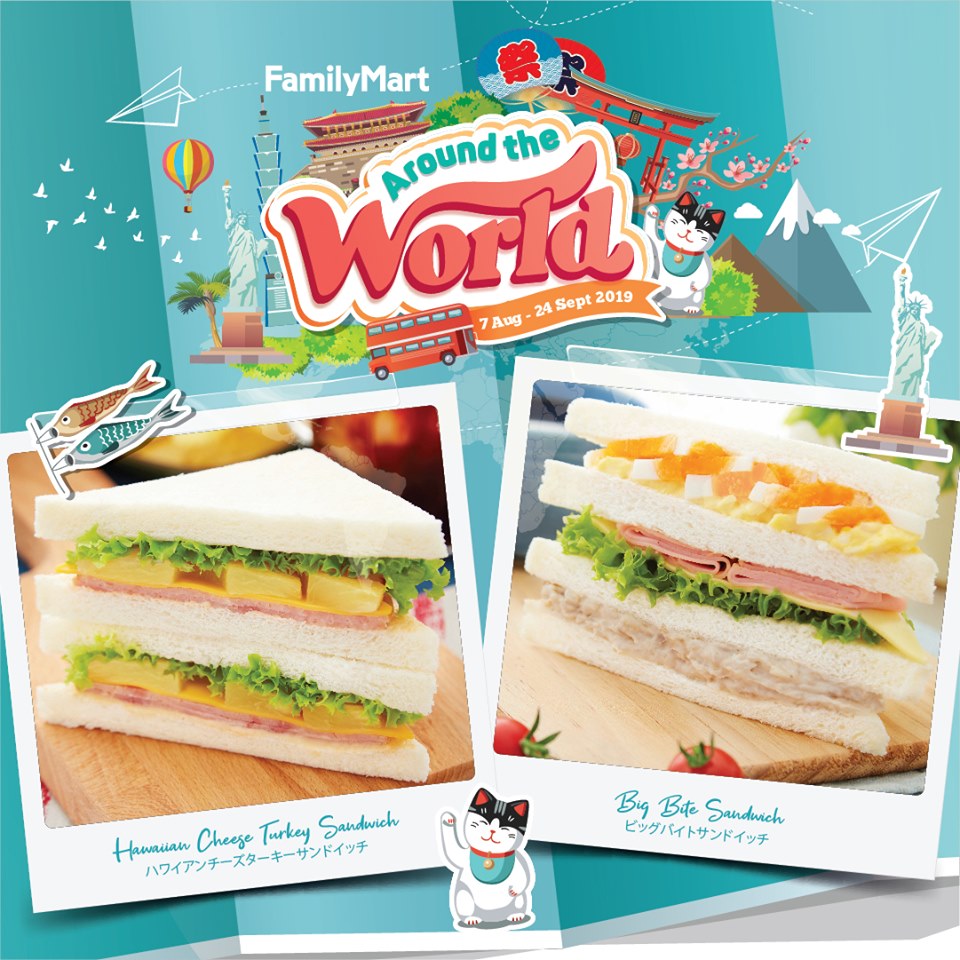 Apart from Korean delights, you can find other treats from different parts of the world! Inari Sushi Chuka Wakame, Big Bite Sandwich, Taiwan Sweet Potato Cheese Bun, Egg Mayo Salad, and many more! We kid you not when we think that there is something for everyone. After all, it is called Around The World for a reason! By the way, there are promotions too.
Available from 7th August 2019 onwards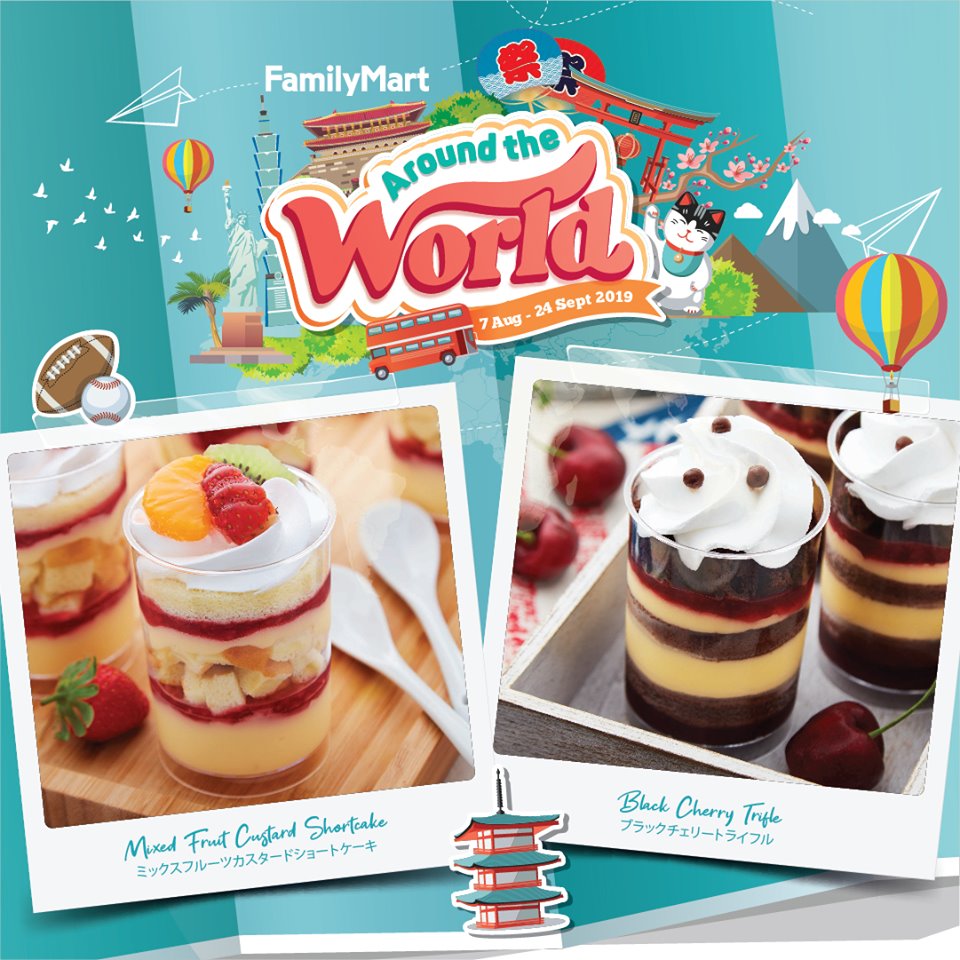 There are some dishes that will be dropping a little bit later. Korean Cheese Ramen is available from 14th August onwards! So, will you be heading to your nearest FamilyMart to try out? Click here to find out the nearest store to you right now. Also, you can check out everything about this drop on FamilyMart's Facebook page. See you on the next post!
TL;DR
Around The World by FamilyMart
Shake Shake Korean Chicken, Korean Cheese Ramen, Spicy Korean Soup, and more!
Date: 7th August – 24th September 2019