KFC Zinger Double Down Will Be Back On 27th August In All KFC Outlets!
Rejoice, peeps!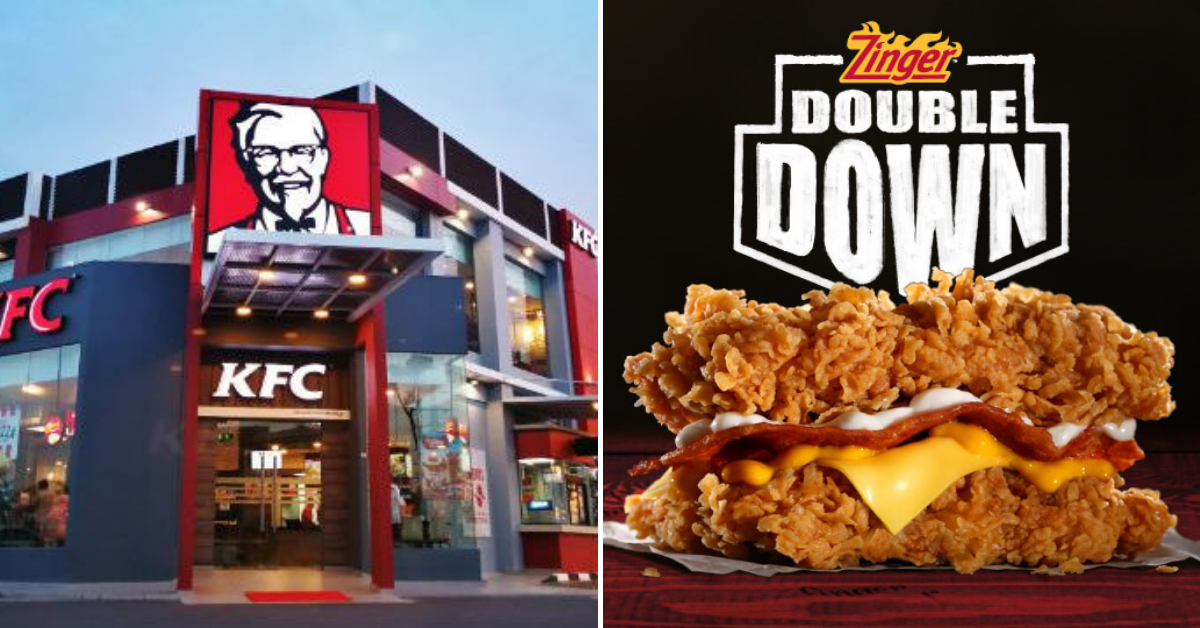 Hey, guys! When was the last time you guys heard a piece of good news which can lift your spirit? Don't remember? We got you, fam. Get the drum rolls ready! KFC is bringing back meat lover's favourite Zinger Double Down! Starting from 27th of August 2019, Zinger Double Down will be made available in all KFC outlets. After all the pleas, they've finally decided to bring this baby back from the grave.
Yes, you heard it. KFC Zinger Double Down will be back next week!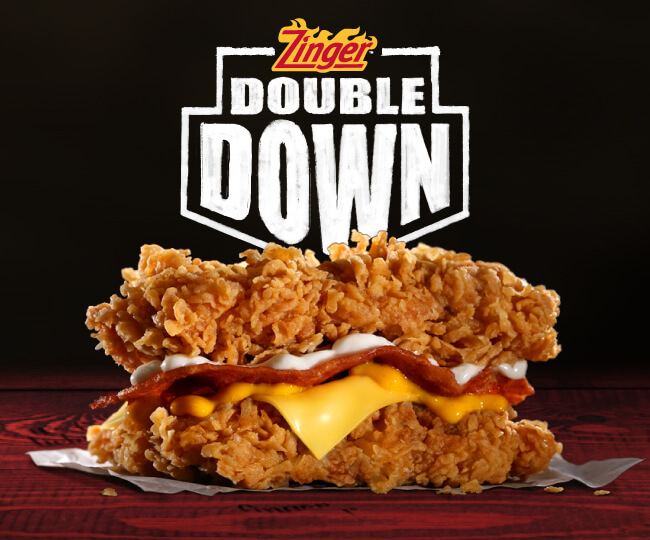 Nothing beats having meat on top of the meat and then MORE MEAT! Probably nothing else can satisfy our belly anymore after tasting the KFC Zinger Double Down. No others can even come close, I can just tell. What can cause a frenzy? The answer lies within two Hot & Spicy Zinger fillets sandwiching crispy chicken strips and a slice of cheddar cheese, drizzled with KFC's signature Cheezy Mayo sauce.
Here are a few Zinger sets you can get yourself!
1)ZINGER DOUBLE DOWN À LA CARTE – RM12.90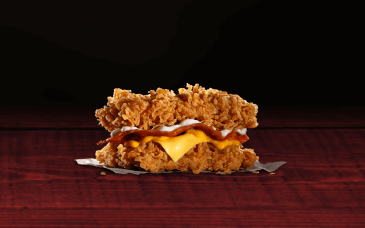 2)ZINGER DOUBLE DOWN COMBO – RM16.90
3)ZINGER DOUBLE DOWN BOX MEAL – RM19.90
Thicc and juicy just the way you like it. So, what are you waiting for? Time to call up your friends because a feast is happening for sure!
Read also: This Train Ride To Bangkok Comes With Convertible Beds & It's Only RM130 Per Trip
–
Team Foodie is expanding! 
We are hiring video editors, content editors, and interns for Johor Foodie, KL Foodie, and Penang Foodie. Please drop your resume career@foodie.my!