Mango McFlurry & Smoky BBQ McShaker Now Available At McDonald's!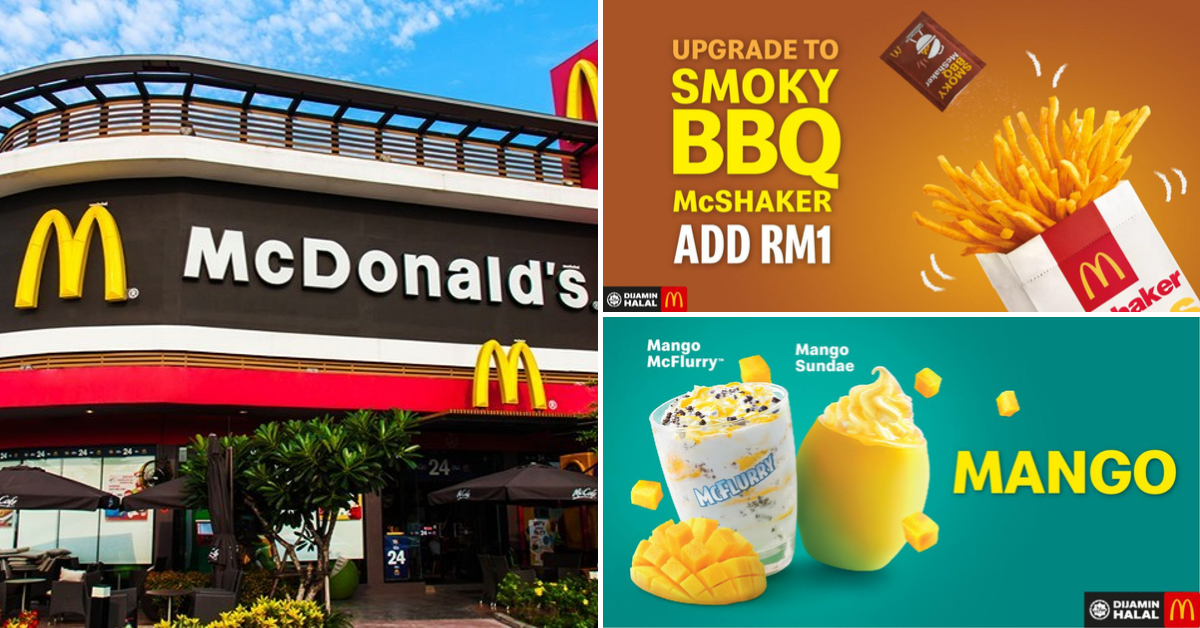 Admit it, we all love McDonald's! Despite the mouth-watering regular menu, the fast-food chain always comes out with interesting innovation that never failed to surprise us and make our day better. This time, McDonald's tries to spice things up by releasing the new Mango Desserts and Smoky BBQ McShaker! Without further ado, scroll down to find out more!
McDonald's: Mango Desserts & Smoky BBQ McShaker!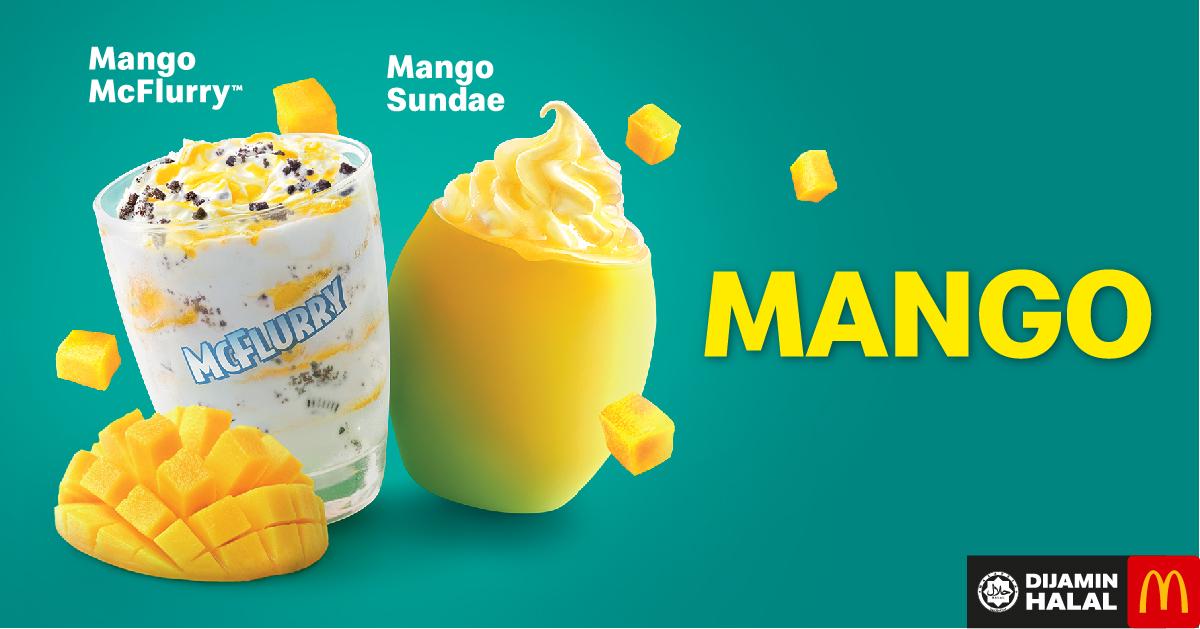 The new Mango Desserts will surely bring your ice cream enjoyment to a whole new level. Topped with mango bits and drizzles, the cup is full of delightful flavours with bits of mangoes in every bite. It will surely leave you craving for more! What's better, Oreo chocolate bits is added into the Mango McFlurry to give it a crunchy texture. McFlurry lovers, this one is a definite must-try!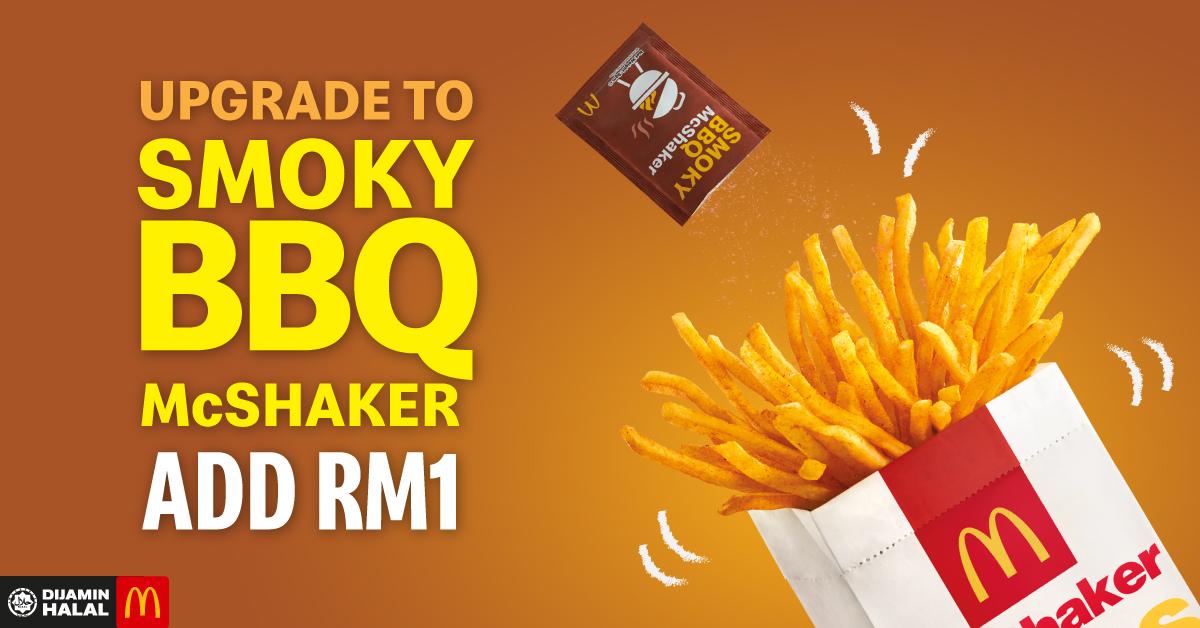 That's not all, McDonald's has released another fries after the Spicy McShaker. This time around, it's Smoky BBQ McShaker! If you would love to have your fries with a smoky flavours, you can't say no to this! And yes, you can upgrade your fries to the new Spicy McShaker for only RM1. What are you waiting for?
Grab It Today!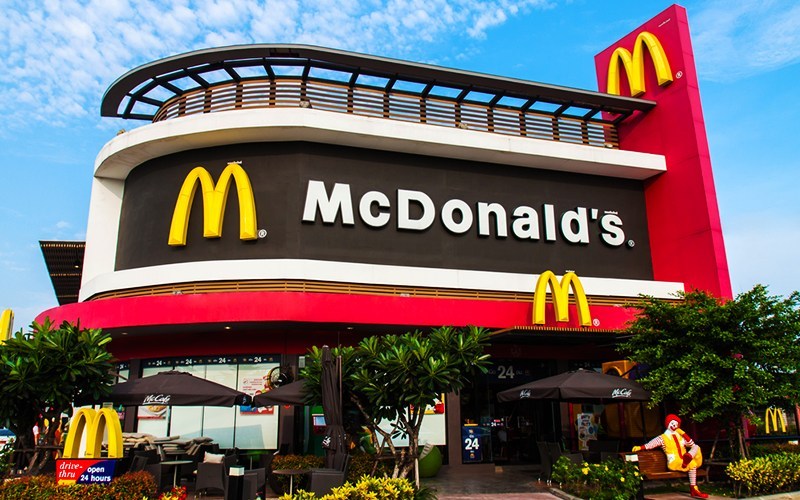 Are you excited to try out the new menu on your next visit to McDonald's? Let us know in the comments! Don't forget to share this news with your friends and family as well because good things are meant to be shared with your loved ones.
For more information, you can check out McDonald's Facebook, Instagram and Website.
Read also: Top 10 Foodie Deals To Grab This October 2019
–