New In: McCafé Malaysia Now Serves Cakes By Secret Recipe
The secret is out!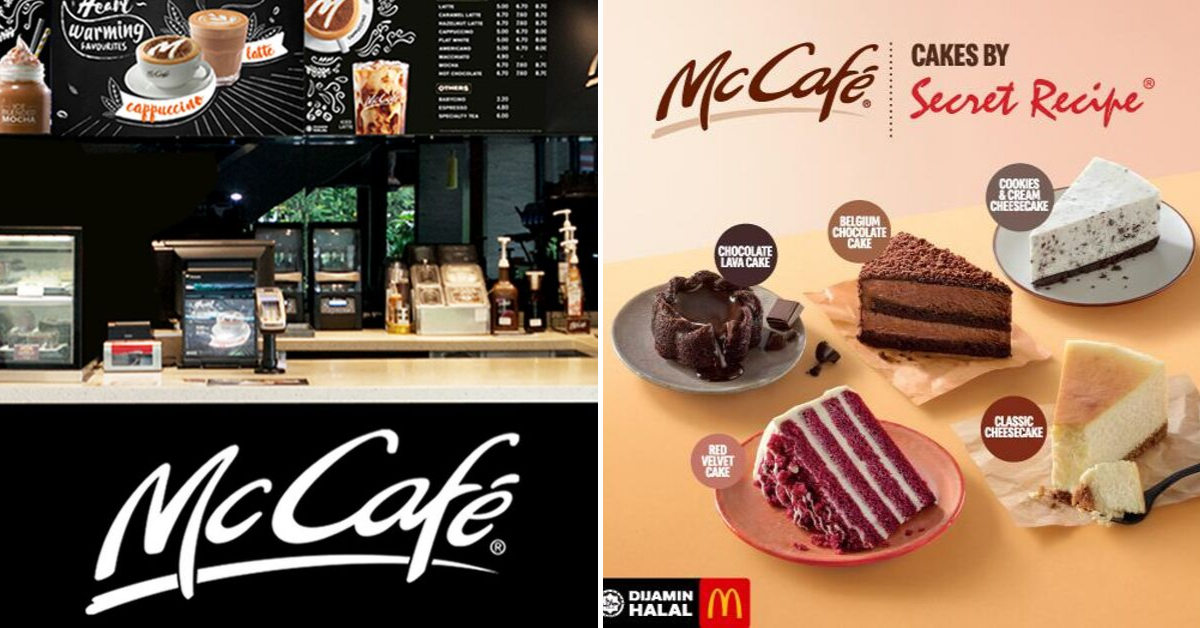 Hello Foodies! We're so excited to announce that McCafé Now Serves Cakes by Secret Recipe! That's right, you can now indulge in the all-new array of cakes by Secret Recipe while sipping on coffee at McCafe. It's the best of both worlds! Without further ado, scroll down to find out more.
McCafé Now Serves Cakes by Secret Recipe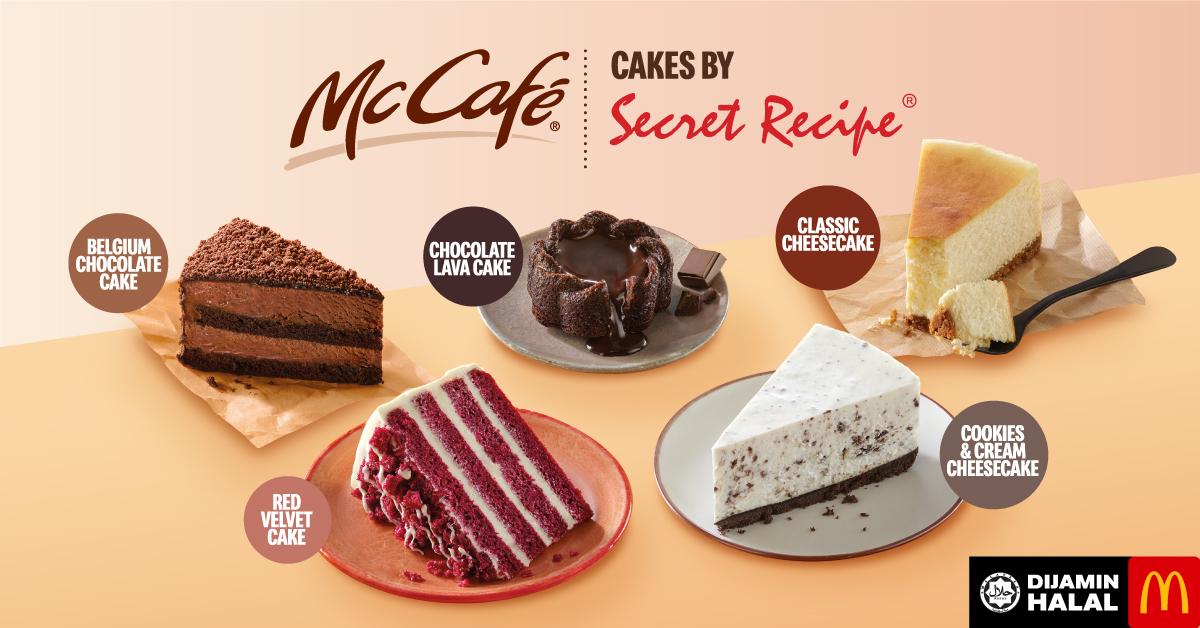 What if you just really need some cakes from Secret Recipe, but McCafe sounds good, too? This is for you! Starting from today, you can get up to five flavours of Secret Recipe's cakes at McCafé! There's no need for you to travel far to fix both of your cravings. The flavours include Belgium Chocolate Cake, Chocolate Lava Cake, Classic Cheesecake, Red Velvet Cake and Cookies & Cream Cheesecake.
#1 Belgium Chocolate Cake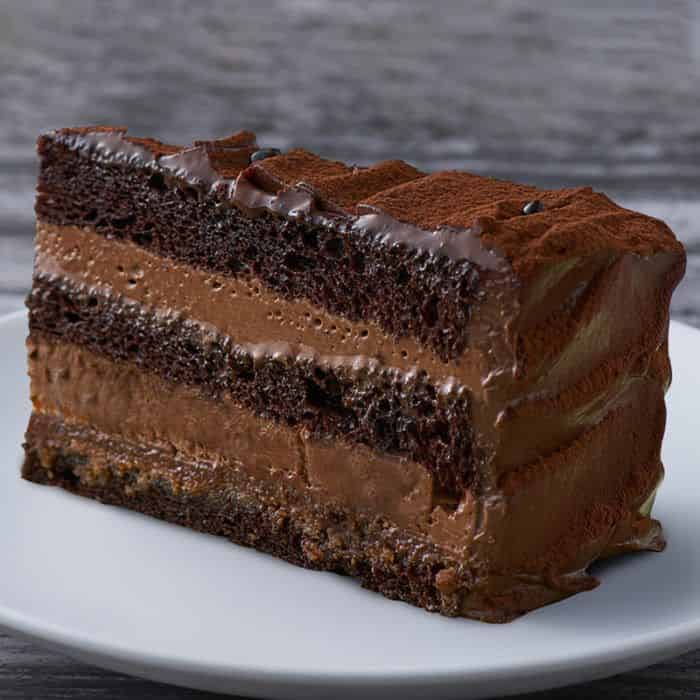 #3 Classic Cheesecake
#4 Red Velvet Cake
#5 Cookies & Cream Cheesecake
Cakes By Secret Recipe @ McCafé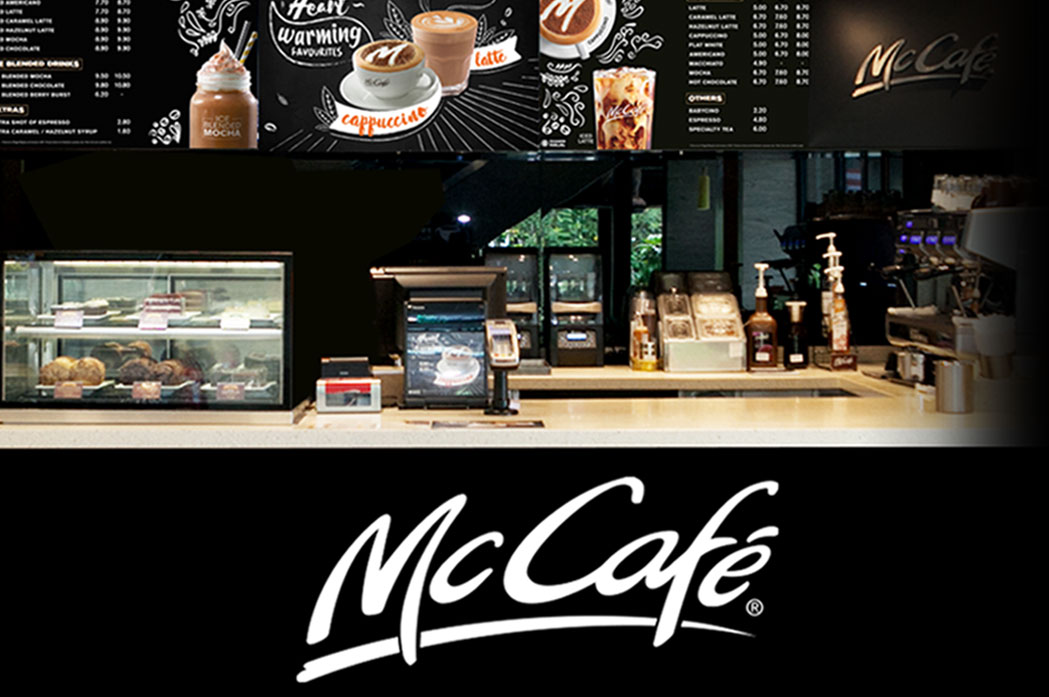 Foodies, what do you think of it? Yay or nay? It's a big yay from us! Don't' wait any longer, make a trip down to one of the nearest outlets today. Grab a cup of coffee and pair it with a piece of your favourite cake, perfect!
One last thing, share this article and tag your friends, make sure to let them know this super great news! Till next time, Bye!
Read also: Get Free Ice-Cream At Inside Scoop For October Babies, No Strings Attached!
–