McDonald's Crowd Favourite Twister Fries Is Perming Its Way Back To The Menu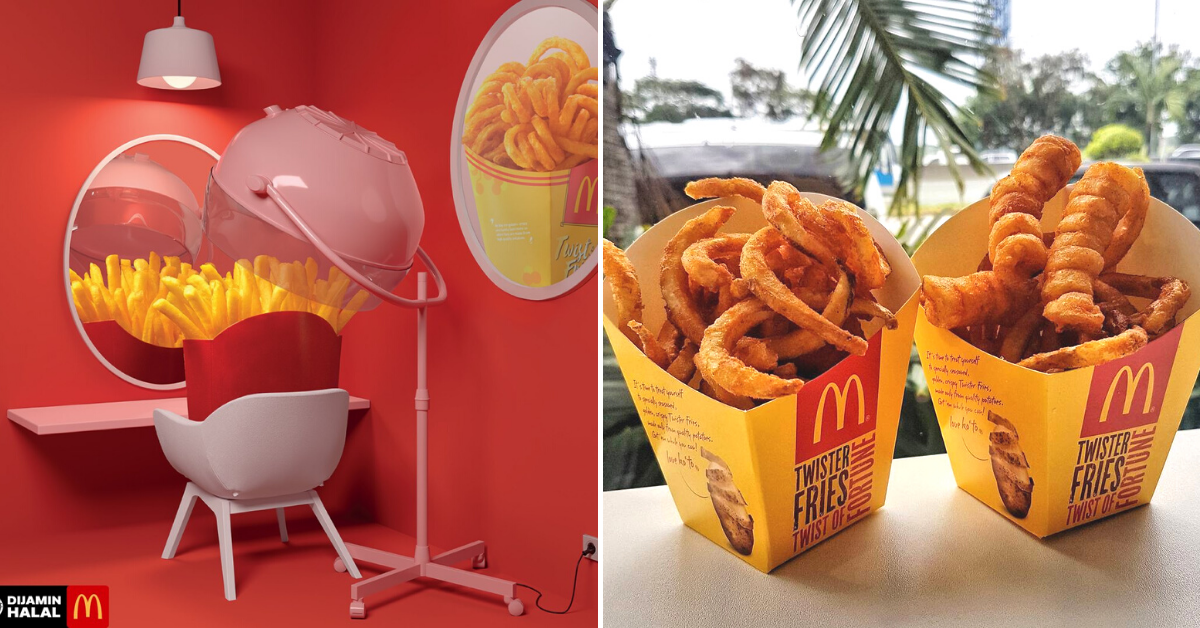 Good day, guys! We're here again with something related to the food scene that will have all of you on your feet. We're talking about our favourite fast food outlet, McDonald's! They have just announced that the iconic Twister Fries is making its comeback to the menu! This time, we no longer have to wait till CNY to get our dose of Twister Fries. Hooray!
Make Way For The Iconic Comeback Of Twister Fries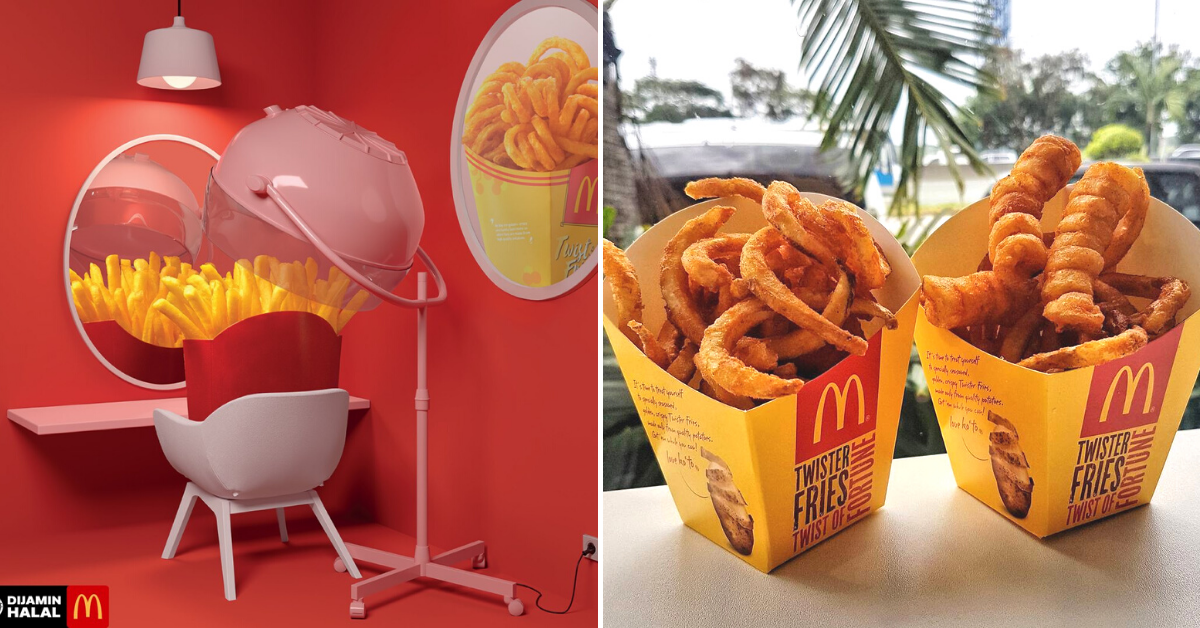 As we are all already familiar with McDonald's Twister Fries, there needs to be no formal introduction.  However, the comeback of  Twister Fries is so creative that we most definitely have to talk about it. The creative poster sees our star of the day in a salon getting a perm. Well, Twister Fries is probably getting its hair done for a major comeback. So are you guys ready to give Twister Fries a red-carpet-worthy entrance?
Without a doubt, Twister Fries is Malaysian's favourite item on McD's menu right after Spicy Chicken McDeluxe and Chicken McNuggets. Now that it's back on the menu, we're sure everyone will rush over to McD to witness the legend's return.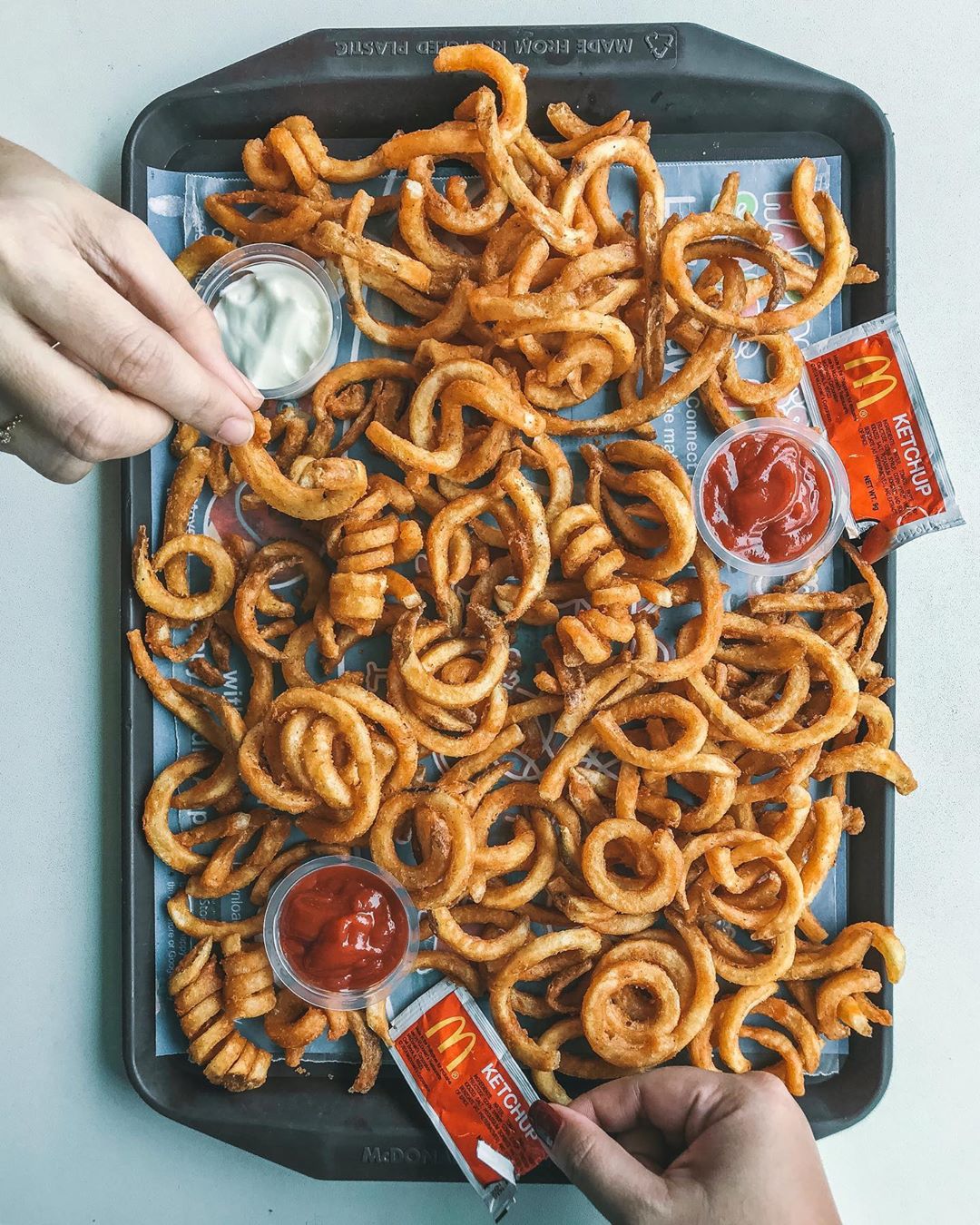 Also, when we hang out with our friends at McD, fries will be our usual go-to and we find ourselves around the table for hours with just an order of a Large Fries. This time around, we'll probably stay longer with the comeback of McDonald's Twister Fries. Talk about ending the year with a bang, thanks McDonald's!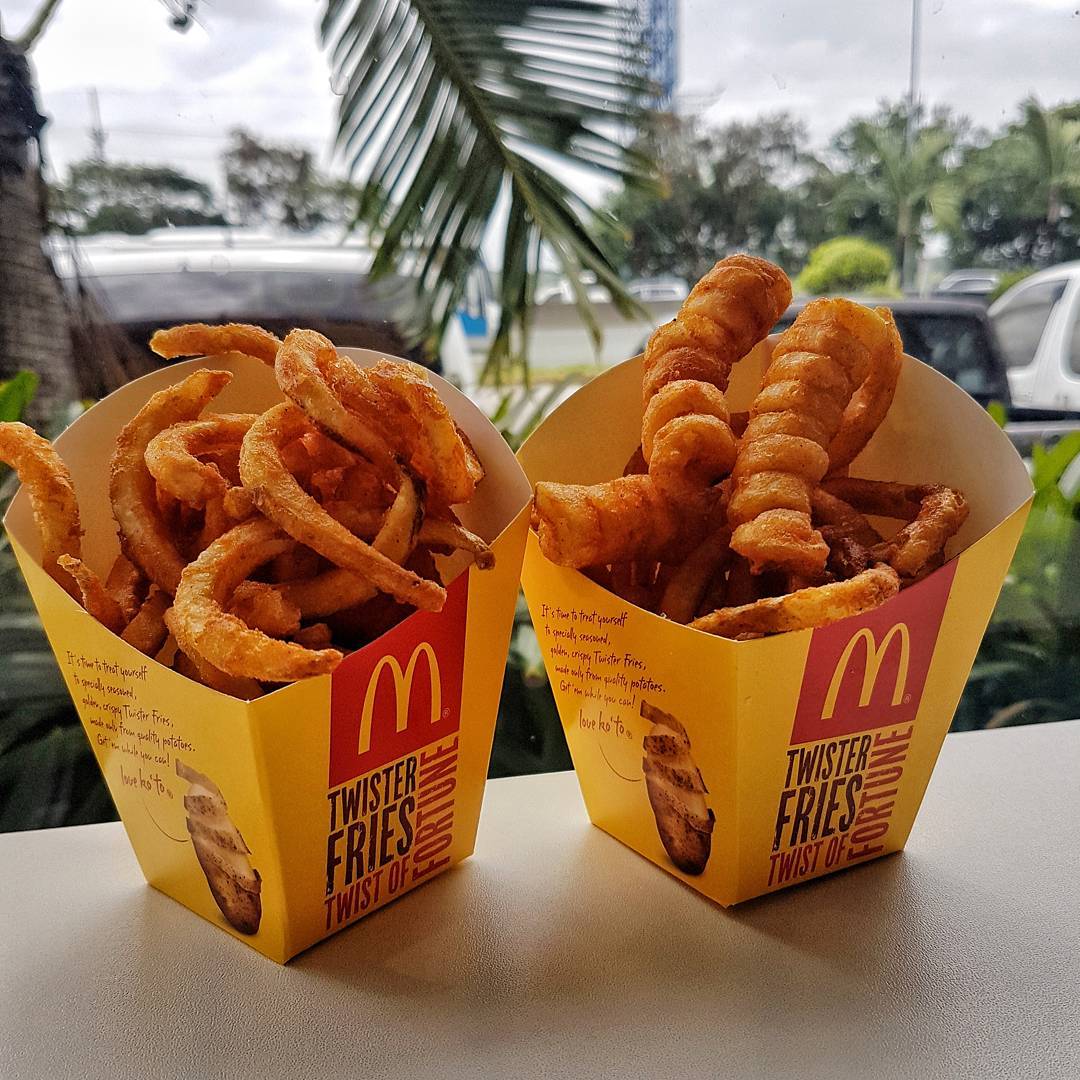 We know how excited everyone is to welcome back Twister Fries but as there are no official confirmation regarding the date, stay tuned! We'll let you guys know when it's out then it's time to jio your friends and bond over some Twister Fries! Bye!
ALSO READ: McDonalds Brings Back 13 Favourite Iconic Collectables From Today Onwards