Pizza Hut Malaysia Introduces All-New Black Volcano Pizza That's Available Now
Dare To Try?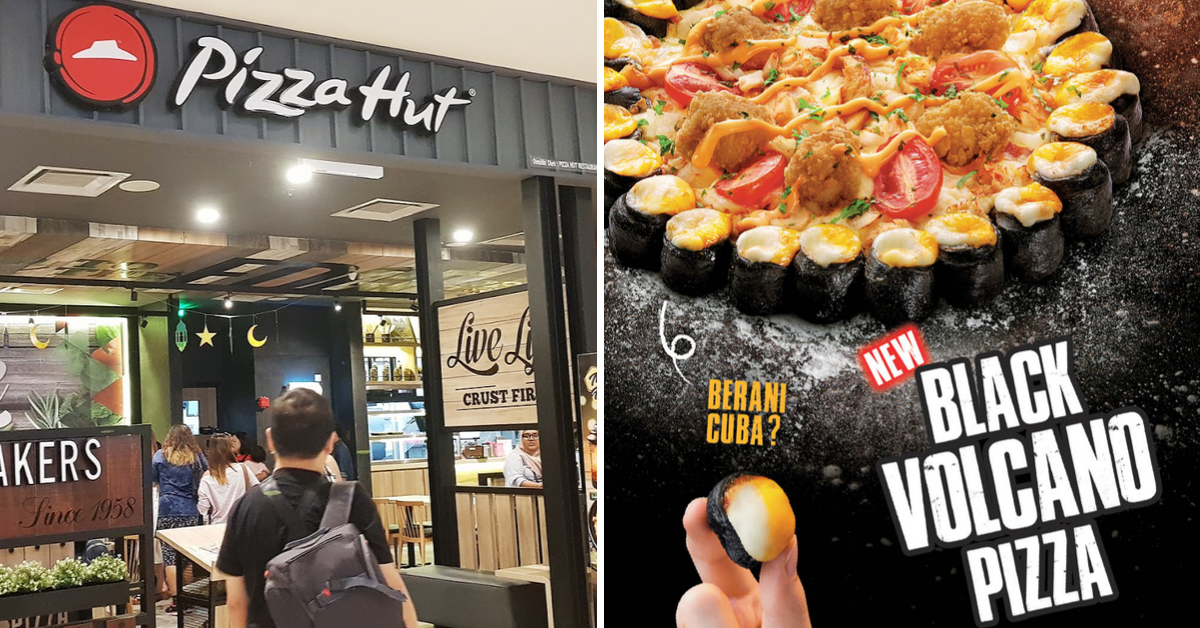 Without a doubt, in this current generation, everyone loves pretty things. We mean, Instagrammable things. So for foodies these days, delicious fares that's Instagrammable at the same time screams win-win. Over the past few months, there are countless Instagrammable eats that made the shot such as FamilyMart's Sea Salt Sofuto as well as 7-Eleven's Bluetiful Vanilla Aiskleem. Today, let's introduce to you guys yet another unique creation from Pizza Hut. It's the all-new Black Volcano Pizza! Just keep scrolling, we're spilling the details.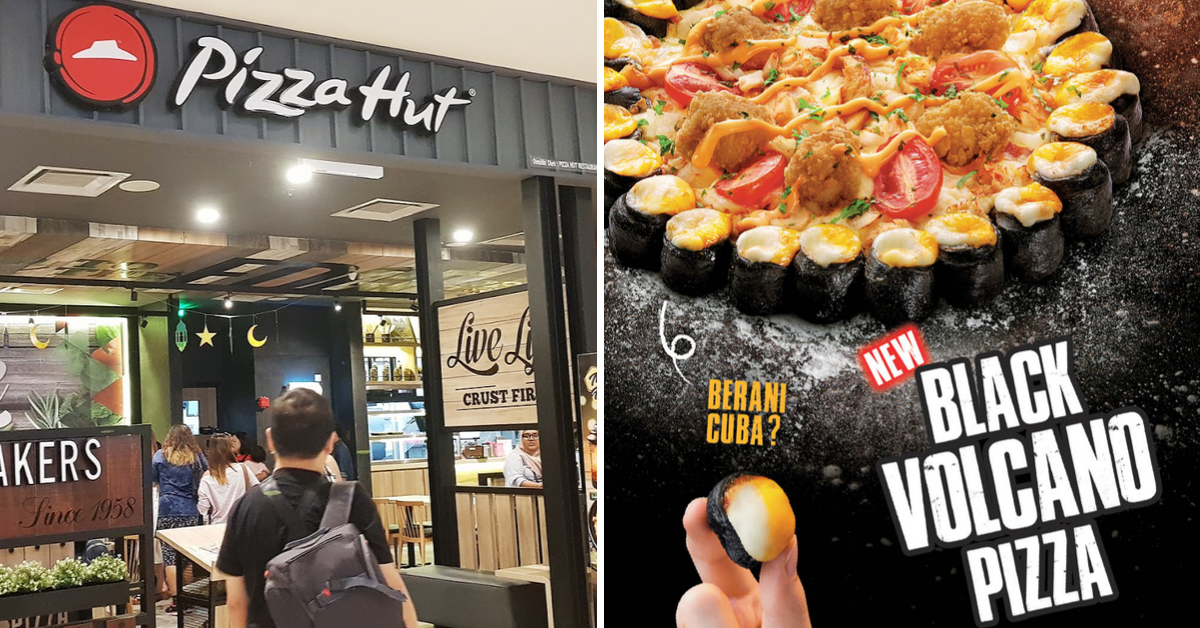 Pizza Hut All-New Black Volcano Pizza Available Nationwide
Before we do just that, let's take a look at Pizza Hut in brief. Pizza Hut is like everyone's epitome of a perfect childhood. It used to be the go-to place for birthday celebrations, or just any special occasions. However, if you realise, there was a period of time where Pizza Hut became silent.

Not long after that, they re-emerge; bigger and better than before. Throughout the years, Pizza Hut didn't just deliver ordinary pizza, they served deliciously-flavoured pizza. Such as Durian Cheese Pizza and many more. Now, they've outdone themselves again as they release an all-new Black Volcano Pizza.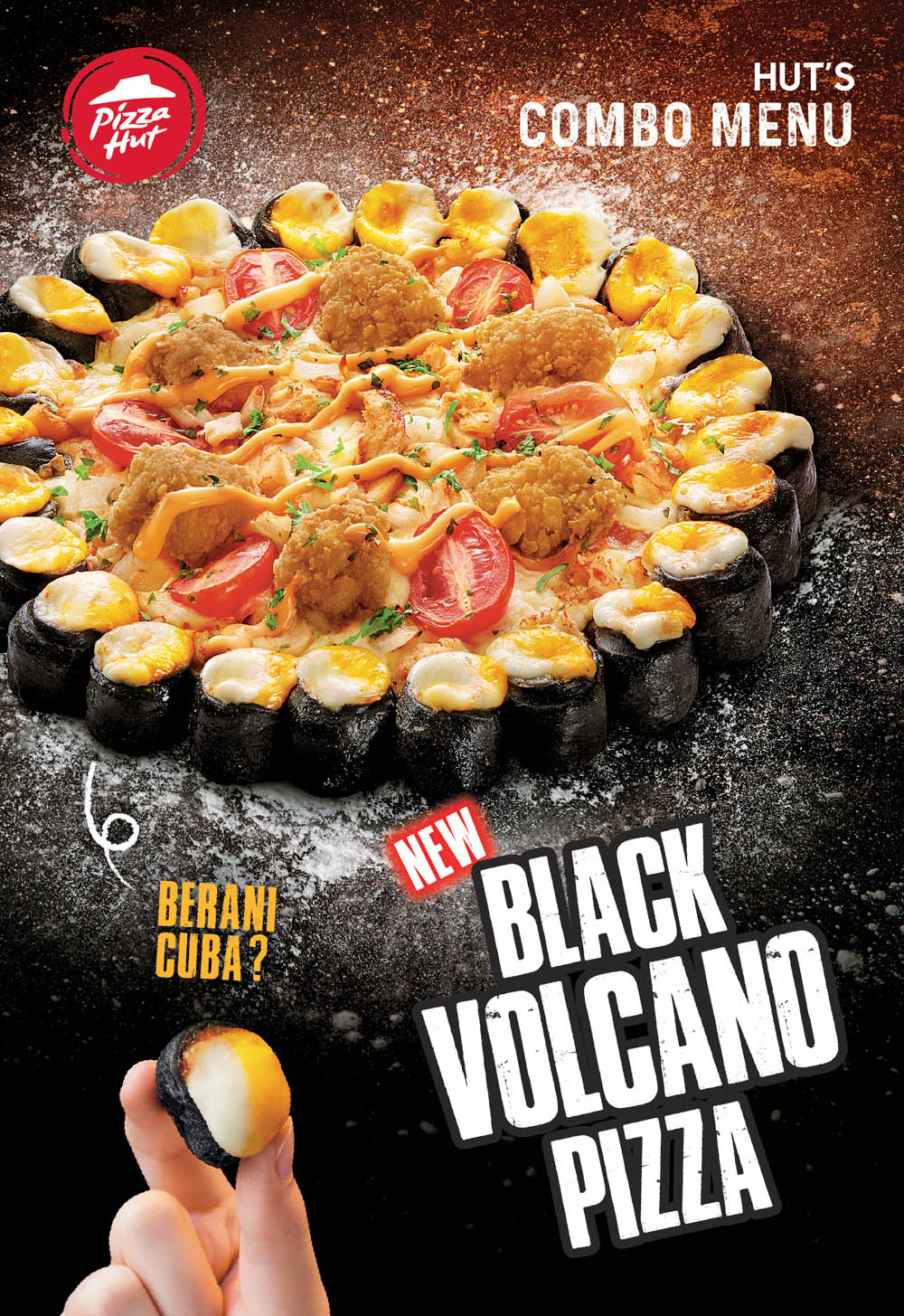 So, what's in the Black Volcano Pizza? In brief, it consists of oozing cheese lava and crispy chicken bites. And the best part is, wait for it, the super gothic black pizza crust. As for the eating experience of this new creation, Pizza Hut has guaranteed that it will "LETUP your year-end with every bite you take." Sounds great to us.
Watch their super creative promo video for Black Volcano Pizza:
Also, one last thing before we go, it's already available at your nearest Pizza Hut outlets so why not grab them for dinner tonight? Besides, there's no harm in having some fireworks in the middle of the week. Cheers!
Oh, here's the Black Volcano Pizza menu alongside the prices.
READ MORE: Good Deal: RM3 For 10 Meatballs At All IKEA Stores On 10th October 2019
—
Team Foodie is expanding! 🔥
🔥We are hiring video editors, content editors and interns for Johor Foodie, KL Foodie and Penang Foodie. Send your resume to career@foodie.my🔥