Quarter Pounder Has Just Returned to Mcdonald's Menu Without A Trace!
Beefy beefy you're definitely not squeaky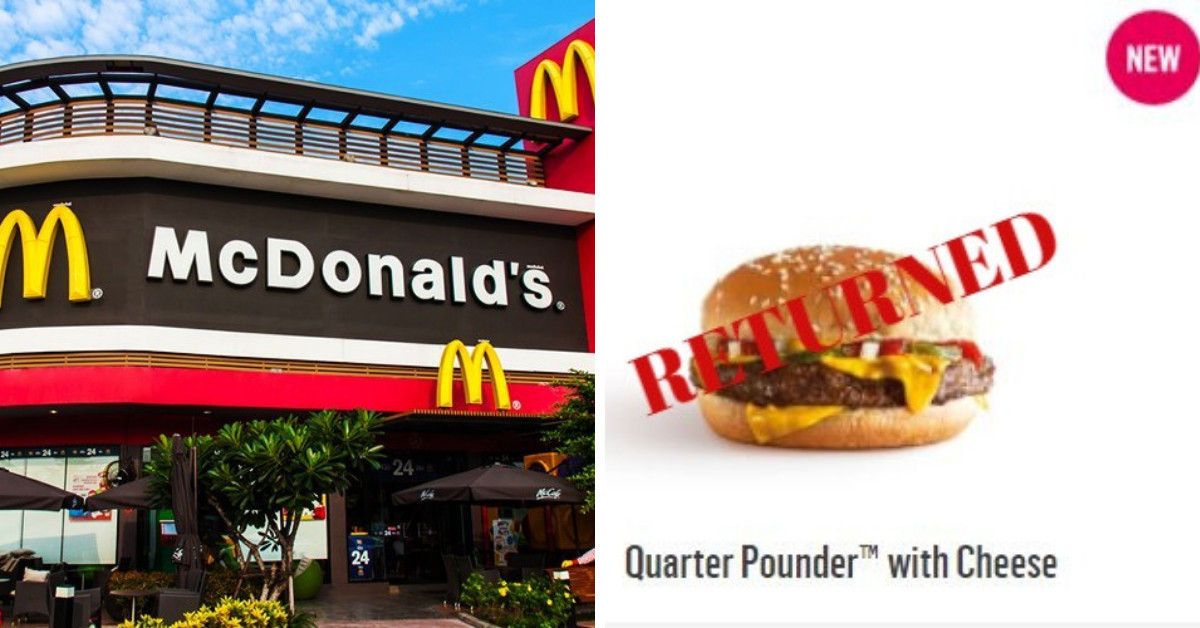 Mcdonald's menu has always been changing from time to time but did you know that Quarter Pounder has disappeared for the past few years? Well, I didn't. However, it seems that Quarter Pounder has reappeared silently into the menu and listed as one of the new burgers.
Return of Quarter Pounder into Mcdonald's Menu
We were swiping Mcdonald's deals today and it caught our attention that there's suddenly a deal for Quarter Pounder, a name which we have not heard for a long time.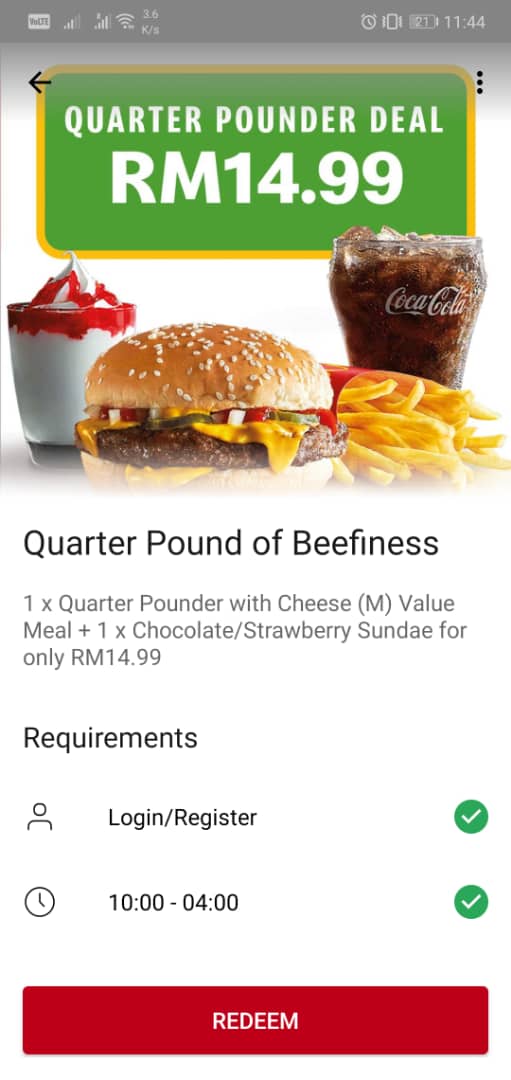 There are two options for Quarter Pounder now:
First one being, a normal Quarter Pounder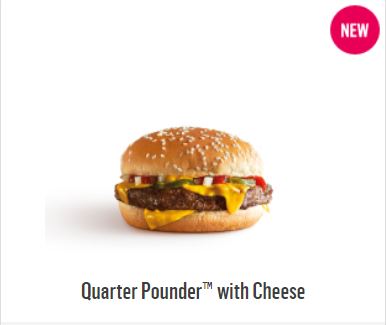 Price for A la Carte: RM 11.27
The second being, Double Quarter Pounder with Cheese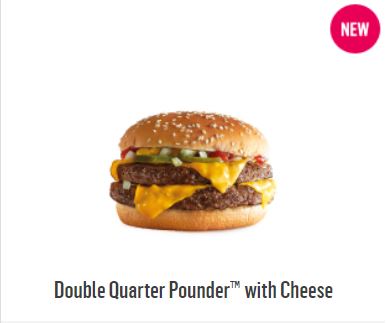 Price for A la Carte: RM 16.93
Mysterious Return of The Missed Quarter Pounder
What do you think made Mcdonald's Malaysia change their mind? And why was it removed in the first place? Will Big and Tasty return as well? That's a mystery to solve! If you're excited or you have an explanation, leave your comments down below!
See Also: KFC Thailand Brings Back Double Down, The Popular Crunchy Burger That Has No Buns